Dubai is a popular international holiday destination. Every year, millions of people from around the world visit Dubai to see its many incredible attractions, some of which have won world records. However, tourism in Dubai is not limited to sightseeing and visiting numerous theme parks and shopping malls. It is also a popular place for holding events, including conferences, summits, meetings, and weddings. People from around the world prefer Dubai for their destination events because the city offers a variety of experiences. However, planning an event in Dubai is not a piece of cake, especially if you reside in another country. This is where a destination management company (DMC) comes into picture. Choosing the right destination management company becomes crucial to make your event a memorable one. Here are some important pointers to find the best destination management company in Dubai.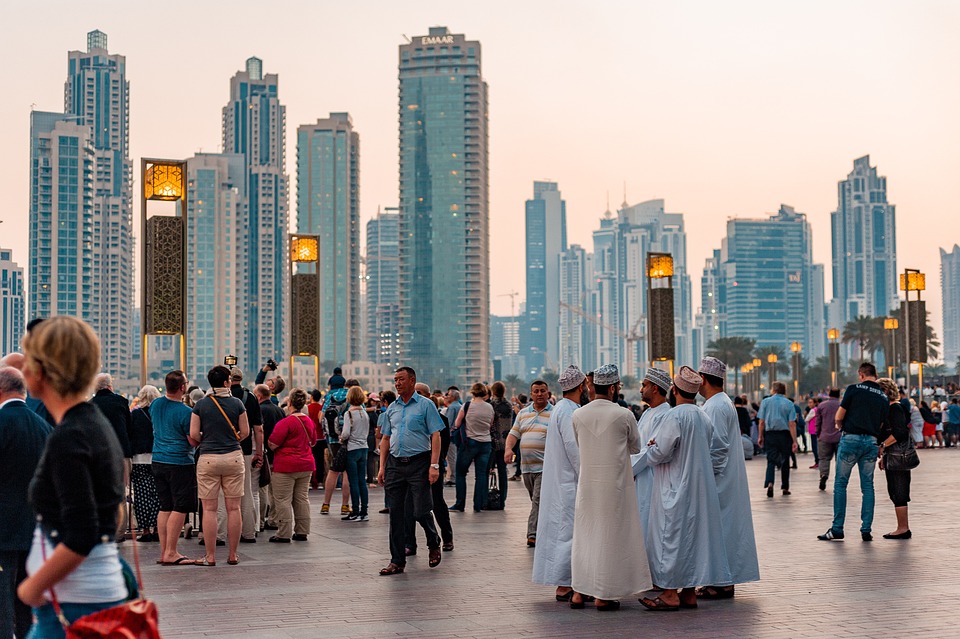 Years of Experience
It is always best to go for a destination management company in Dubai that has many years of experience. Such DMCs will have extensive knowledge about Dubai. They will also have a wide network of vendors and service providers, making it possible to give you a comprehensive experience. Moreover, they will also have more experience in organizing and handling events of different categories and sizes. They will know exactly how to execute the event you want to organize in Dubai.
Locally Owned vs National
Another important point to consider when looking for a DMC is whether it is an international organization or a locally owned one. While both are great choices, what would be the best for you would depend on your event and your expectations. An international DMC may not have its headquarters in Dubai. It may have a branch in the city with headquarters in some other emirate city or country. Whereas, a locally owned DMC would have its headquarters in Dubai. Both may have the same resources, but the latter may have more knowledge about the city and can provide more customized or personalized solutions or services.
List of Services
Before signing a deal with a DMC, you need to check the list of services they offer. It is always best to go for a DMC that offers a wide variety of services, especially the ones that make your event successful. The best DMCs in Dubai offer services like transportation, hotel accommodation, meet and greet services, day trips and excursions, booking venues for meetings or the main event, parties, etc. You will also find companies that offer online Dubai visa services and flight ticket bookings. When you hire a DMC that gives you a complete package, you won't have to look for third-party sources.
Relevant Credentials
As you would be hiring the DMC in Dubai from another country, you need to be sure about their credibility before putting your money and faith into it. Apart from researching the company, it is important to know whether they have all the necessary credentials. You need to be upfront whether the company has all the required licenses. You can also ask them to mail a copy of the same. The Dubai-based DMC that you hire must have a business license as well as an operator license issued by the government authorities. This is important to gauge their credentials and reputation.
Proof of Past Work
You cannot hire a DMC without checking if they have the potential to deliver. This can be done by checking on their past work. Most DMCs will provide you with proof of their previous work by showing you photos and videos of their events. Do not rely only on the photos posted on the website. Moreover, enquire about the type of events that they have done before. If you want to organize an event for more than 1,000 guests and the DMC has the experience of doing one for just 100-200 people, it may not be the right company for you.
Testimonials and References
Testimonials would be great to decide on which DMC to hire. Most DMCs will have testimonials by clients on their websites. Additionally, you must also check the reviews on Google, Facebook, Yelp, etc. However, do not just rely on these reviews or testimonials. It is best to go a step ahead and ask for references directly from the company. Most of them will be happy to provide you with references of the companies where they have provided their services. Talking to the people who have worked with them directly will help you to clarify things like how they handled the event, how major or minor issues were dealt with, etc.
Available In-House Services
Outsourcing or involving third parties is the norm for most destination management companies. After all, this is how DMCs are able to run events successfully. However, do check if the DMC has at least a few in-house services and packages. The main advantage of this is that you will be able to cut down on costs for in-house services as opposed to getting the same services from a third-party vendor. You would be able to save tons of money if you go for a DMC that offers in-house services.
Enquire about the Team
Before you hire a DMC in Dubai for an event, it is necessary to know about the team you would be working with. Try to know the local staff members who would be planning, organizing, and handling the event in Dubai. You also need to know about the third-party vendors that they outsource some of the services to. A good and reputable DMC would be associated with reliable and efficient vendors. After all, the success of an event depends on the backing of a strong and trustworthy team.
Summary
If you want to plan an event in Dubai in the near future, you can follow the above-mentioned points to choose a destination management company. An important thing to remember is that you must hire a DMC that matches your company's vision to get the results that you expect.