Welcome to the guide about the best weekend getaways from Mahabaleshwar! Mahabaleshwar is a beautiful hill station located in Maharashtra, India. It is known for its lush hills, breathtaking views, and cool climate. From Mahabaleshwar, you can take short trips to nearby attractions and have a great time. Whether you are looking for a romantic getaway or a family vacation, there are plenty of choices to explore in and around Mahabaleshwar. Here, we will discuss the best weekend getaways from Mahabaleshwar that you can explore.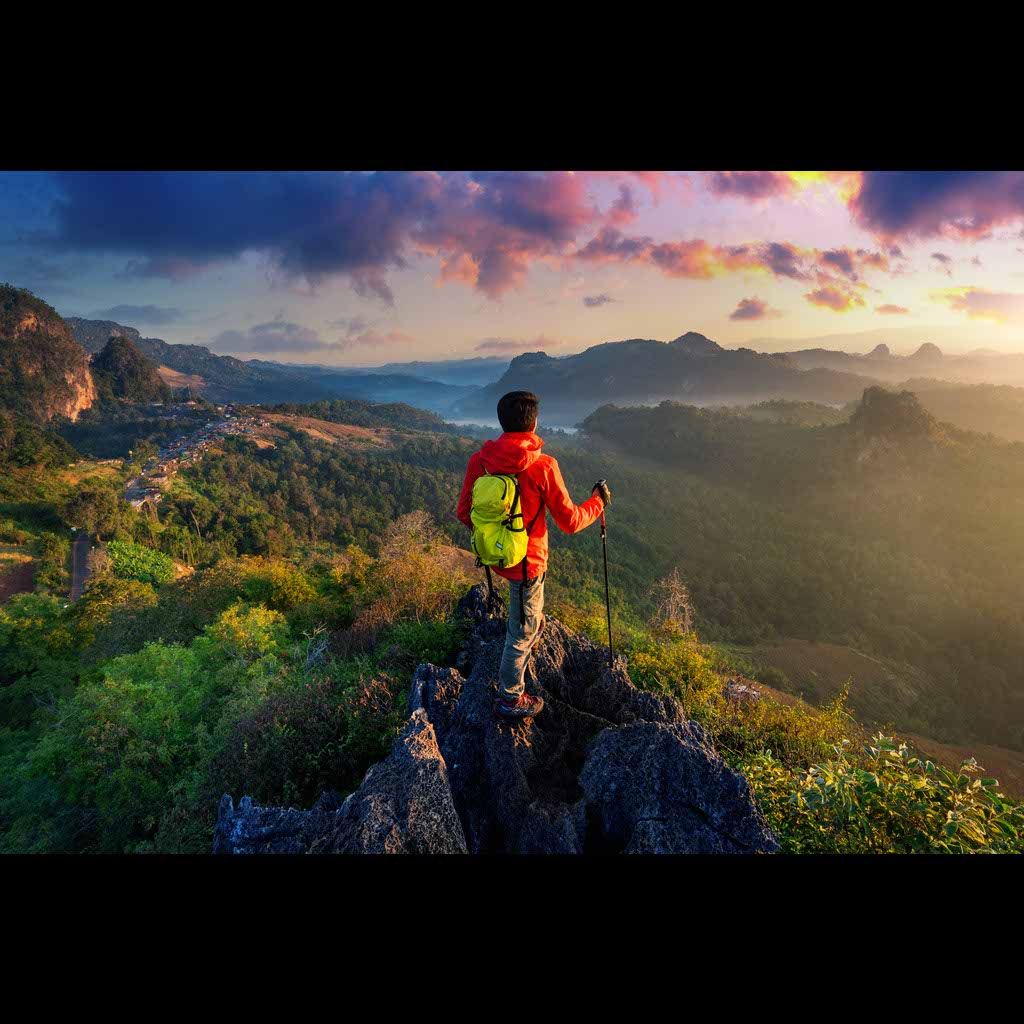 Panchgani
This is a small hill station located about 18 km from Mahabaleshwar and is known for its beautiful table-top land, strawberry farms and colonial-era bungalows. Visitors can also explore the many temples and caves in the area.
Things to do in Panchgani
Visit Table Land

: Table Land is one of the prime attractions of Panchgani and a must-visit for the natural beauty of the region. Located at a height of 4,500 feet, it is a perfect place to get a bird's eye view of the whole of Panchgani.

Explore Parsi Point

: Parsi Point is another great tourist spot in Panchgani which offers magnificent views of the surrounding valleys and mountains. It is popular for the sunset and sunrise.

Go trekking

: Panchgani is a great place for trekking enthusiasts. There are trails which take you through the lush green forests, winding roads and picturesque landscapes.

Visit Sydney Point

: Sydney Point is another great tourist destination in Panchgani which offers a panoramic view of the Krishna Valley and Dhom Dam.

Ride on the Panchgani-Mahabaleshwar road

: Panchgani-Mahabaleshwar road is one of the most scenic roads in India. The road is filled with breathtaking views of the valleys and hills.
Lonavala
This hill station is located about 110 km from Mahabaleshwar and is known for its beautiful waterfalls, scenic valleys, and caves. Lonavala is also famous for its local sweet shops, which sell a variety of traditional sweets such as chikki. Visitors can also explore the many temples and forts in the area.
Things to do in Lonavala
Visit Lonavala Lake

: Situated at the heart of Lonavala, it is a beautiful spot to spend a day with your friends and family.

Karla Caves

: Located off the Mumbai-Pune highway, the Karla Caves are ancient Buddhist caves carved out of the rocky hill.

Tiger's Leap

: Visit the Tiger's Leap, a cliff-face with a sheer drop of about 600 feet.

Shopping in Lonavala

: Visit the main market in Lonavala to get some souvenirs and local handicrafts.

Adventure Activities

: Spend some time in Lonavala and take part in some adventure activities such as rappelling, river rafting, and rock climbing.
Wai
Located on the banks of the Krishna river, Wai is a small town located about 40 km from Mahabaleshwar. It is known for its many temples, including the Mahaganapati Temple and the Dholya Ganpati Temple, which are considered to be among the most important temples in Maharashtra.
Things to do in Wai
Go for a Hike

: Wai is located near the Sahyadri mountains and boasts some of the most stunning trails in the state.

Visit the Temples

: Wai is home to some of the most ancient and revered temples in India. Take time to visit the Temples of Mahadev, Bhimashankar, and Kasai Devi, or the famous Pandavgad temple.

Explore the Dhom Dam

: Located on the Krishna River, the Dhom Dam provides a great spot to picnic or just relax.

Shop at the Local Markets

: Wai's local markets are full of unique items, from hand-crafted jewelry to traditional textiles.

Enjoy a Boat Ride

: Enjoy the peaceful scenery and take in the local culture as you take a leisurely boat ride down the river.
Satara
Situated about 80 km from Mahabaleshwar, Satara is known for its beautiful valleys and hills. The town is also famous for its historic forts, temples and museums such as the Ajinkyatara Fort, the Sajjangad Fort and the Krishna Mandap. Visitors can also enjoy a variety of activities such as trekking, camping, and rock climbing in the area.
Things to do in Satara
Visit Kaas Plateau

: If you are looking for an experience that is closer to nature, then Kaas Plateau should be your go-to destination.

Explore Thoseghar Waterfalls

: Thoseghar Waterfalls is a popular tourist spot in Satara. It is a great place to take a dip in the water and relax.

Bird Watching at Koyna Wildlife Sanctuary

: Koyna Wildlife Sanctuary is a great spot for bird watching. You can spot a variety of birds here, including owls, egrets and kingfishers.

Visit Pandavgad Fort

: Pandavgad Fort is an important historical site in Satara. It is known for its well-preserved structures and views of the nearby hill ranges.

Picnic at Shivsagar Lake

: Shivsagar Lake is a great spot to have a picnic with your family and friends. You can also take a boat ride or stroll around the lake.
Konkan Coast
If you're in the mood for a beach vacation, the Konkan coast is a great option. Located about 200 km from Mahabaleshwar, the Konkan coast is known for its beautiful beaches, temples, and local seafood. Some popular beaches in the area include Tarkarli, Ganpatipule and Malvan.
Things to do in Konkan
Visit the Beaches

: Konkan Coast is famous for its beautiful beaches. The beaches here are clean, secluded, and perfect for swimming.

Trekking

: Konkan Coast is blessed with some beautiful hills and forests. Trekking is a great way to explore the region and take in the breathtaking views.

Try the Local Cuisine

: Konkan Coast is known for its delicious seafood dishes. Try the seafood thali, which is a combination of seafood dishes and rice.

Explore the Temples

: Konkan Coast has ancient temples worth visiting. The famous temples here include Shri Mahalakshmi Temple in Kolhapur and Shri Chhatrapati Shivaji Maharaj Temple in Sindhudurg.
Summary
Mahabaleshwar is not just a one-time visit destination, there are many nearby weekend getaways that are perfect for those looking for a change of scenery. These nearby weekend getaways will make you miss them time and again. Book the best Hotels in Mahabaleshwar and enjoy all the surrounding spots.