"All passengers can make deferred payments for flights." Confused?
Let me explain how it works…it is quite interesting.
Are you looking to book a flight but don't want to pay all at once? Deferred payment for flights may be an option for you! You can defer payment for a booking for a while with this type of plan. It can be useful if you are not sure about your travel plans but would like to lock in a specific airfare. Let's explore various scenarios for deferred payment and eligibility.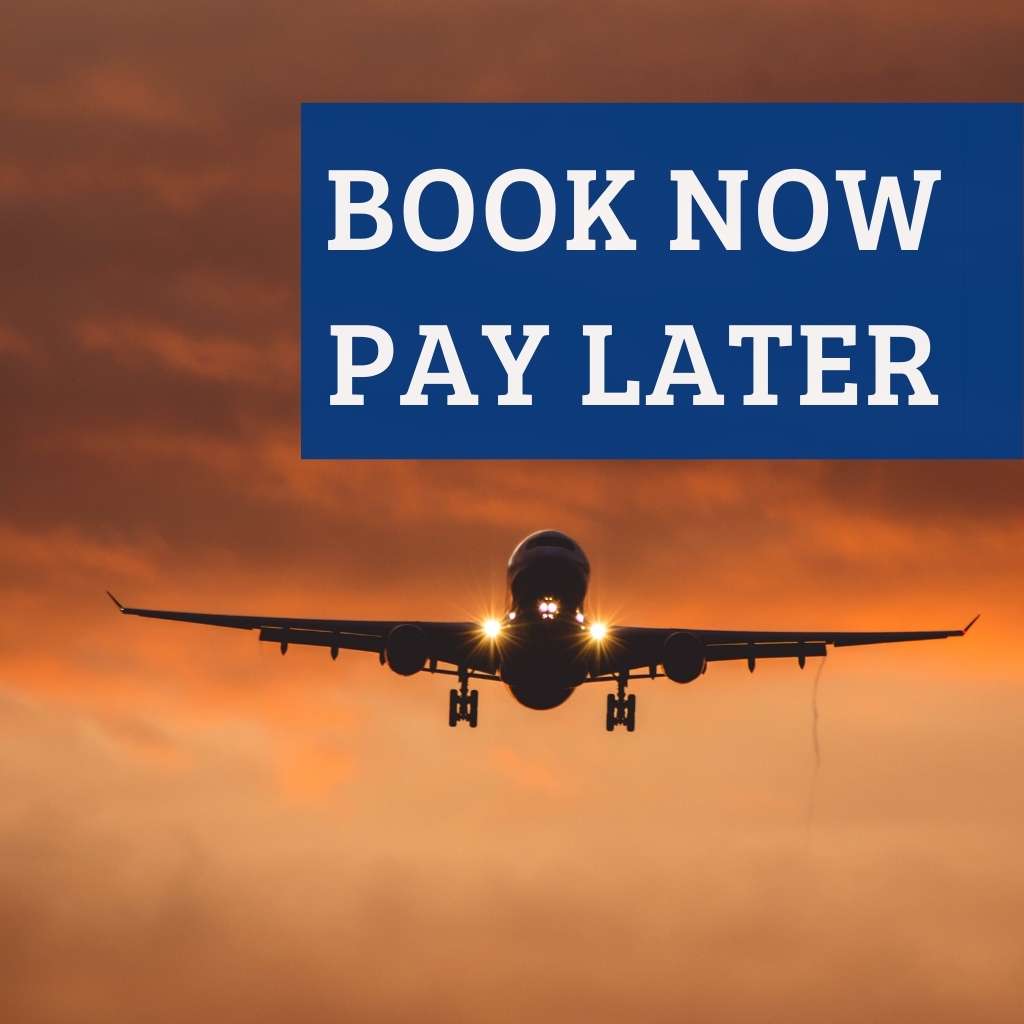 1. Book Now, Pay Later
When it comes to deferred payment for flights, Book Now, Pay Later is a popular option. Many airlines offer book now pay later options where you can book the flight and decide when you want to make payments – usually at no extra cost. With this option, you book your flights and have the comfort of knowing that your fares are locked in while you decide when to make payment.
I always search the WayAway or Skyscanner websites for the best flights and airlines and then narrow it down to a few. After that, I would go to the airline's website and lock my airfare with the "Pay Later" option.
This option is not restricted to a particular category of passengers. You don't even need to be a top-tier member of their frequent flyer programs. Simply go to the airline website and proceed with your flight search and booking. At the time of checkout, select the "Pay Later" option. You DO NOT need to provide your credit card details.
I have successfully used the "Pay Later" option with the below-listed airlines without paying extra charges…many times.
Ethiopian Airlines
Qatar Airways
Air France (with a small fee)
Thai Airways
Kenya Airways
Malaysia Airlines
The airline will block your bookings for a stipulated period as per their policy. They will also issue you an official PNR/Booking Reference Number. You have the freedom to pay anytime during this period without worrying about an increase in fare because your fare is locked.
The best part, there is no compulsion to buy the ticket with the "Pay later" option. Your booking is automatically canceled/forfeited without any penalty once the lock-in period lapses/expires. You can also cancel the "booking on hold" if the fare drops and re-book with the lower fare.
It is also useful when you need to provide an itinerary for your visa application. People often get confused when visa requirements specify that tickets must be submitted with the application. This option does not require you to pay for the ticket.
Read more about – Useful tips on Foreign Exchange while traveling
2. Book through travel agents
Another option is deferred payment bookings through travel agents, where you book your flight and pay the full amount at a later date – usually within a couple of weeks of the booking. This can be useful if you don't have any immediate funds available but want to book in advance and benefit from lower fares. Travel agents can also hold bookings with the airlines for a much longer period compared to Book Now Pay Later.
When my travel plans are constantly changing, I use travel agents. Travel agents present me with several itineraries with different airlines and hold them until I confirm one to book. Most airlines let travel agents hold bookings even if their websites don't offer Book Now, Pay Later.
3. Full refund if canceled within 24 hours
Some airlines and travel portals offer a 100% refund (including taxes) if canceled within 24 hours of booking. They do not charge your credit card for 24 hours. The amount is blocked on your card. The airline will charge you only after 24 hours if you do not cancel the booking in the meantime.
3.1 Priceline
Priceline.com is my favorite travel site for booking international flights. You have a 24-36 hour window to cancel a confirmed flight ticket and get a refund, even if the ticket is non-refundable. Most importantly, this offer is available on all the airlines they offer on a particular route. When the likelihood of changes to my travel plans is small, this approach has helped me lock in a certain fare. It gives me a lot of flexibility when I travel to less popular destinations in Africa with limited flight availability.
3.2 Delta Airlines
Delta Airlines offers a 24-hour window for free cancelation. It goes one step further. If there is a fare drop of at least 10% within 48 hours of your booking, you can call them and ask for free cancellation against the new booking on the same route with the same flight number(s). I have personally availed of this facility twice when I was living in the US. Unfortunately, not many travelers are aware of these hacks. They do not charge your credit card for 48 hours…a kind of deferred payment.
4. "Fly Now, Pay Later" with a service fee
Several travel booking portals offer "Fly Now, Pay Later", but they charge a service fee. In this case, you will have to provide your credit card information. You cannot escape the situation if your travel plans change or if the fare drops. This is similar to taking out a loan or converting your credit card charges into an EMI. Among them are…
Cheapoair
Alternativeairlines
Onetravel
Note: It is possible that the airlines/travel companies mentioned here have changed or discontinued the "Pay later" option post-covid times. Please conduct your due diligence.
In Summary
Deferred payment for flights enables you to book a flight and pay for it at a later date. This can be useful if you are unsure about your travel plans or don't have immediate funds available, but still want to book in advance and benefit from lower fares. You should, however, ensure that your money is safe by doing your due diligence.
Disclaimer:
This blog may contain affiliate links. At no extra cost to you, we may get a small commission if you buy anything. All products and services we endorse have been personally used or come highly recommended to us. These incomes allow us to keep the community supported and ad-free.