The world today swirls around economy. Agree or not, money is the prime commodity for one to have the life of Riley whether home or traveling. Therefore, while planning for a tour we keep scouting for the most economical way. Traveling abroad has many hiccups, and one such challenge is finding your way of obtaining foreign exchange.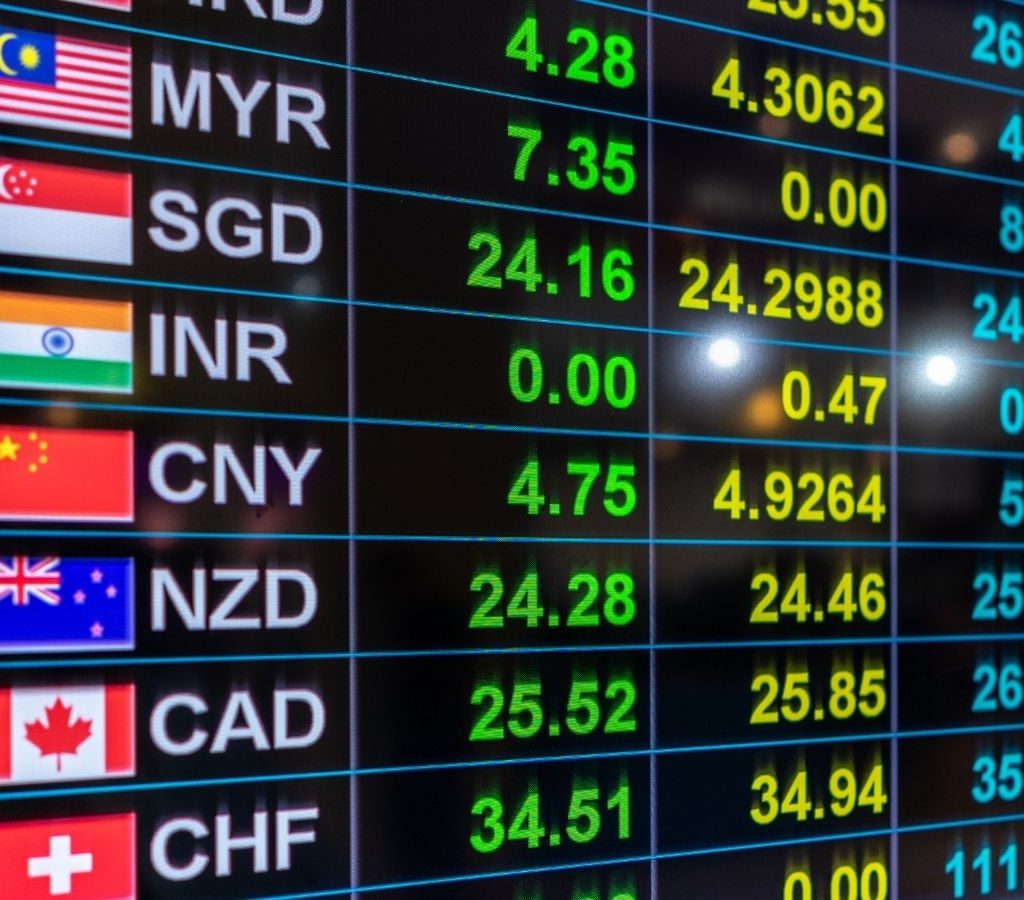 Foreign exchange or FOREX, trading of your currency into another; is a big market making it hard to decide which way to go. You can change your currency through many ways, some are expensive and some are real deals.  Here is the list of the most prominent ones with their pros and cons.
Local Bank
First and foremost, the banks in your own country is a well-recognized, most convenient and at times the cheapest way to trade foreign exchange. Usually, bank levy a fixed fee with a cap and is the minimum currency conversion charge that you would be paying. You are likely to get the best exchange rate with your local bank and it also depends a lot on your existing relationship with the bank.  Banks do favor their important customers. Like every other thing, there are stumbling blocks in this method too. Banks usually have currencies of major countries like US Dollars, Pound Sterling, Euro, and Japanese Yen etc. But, speaking of the sub-major currencies and those of small countries that might not be available with the banks, then what to do? 
Foreign Exchange Agents
In the market we have these currency exchange agents from whom we can expect major and sub-major currencies. Sometimes, if it is not available to them they arrange for it. These agents sometimes also offer home delivery service if the amount is large enough for them to earn a good commission. This makes it the most beneficial way, but the flip side is their fees are a tad higher.  Usually, they advertise themselves as commission-free agents but that's not always true. They offer you a tad lower exchange rate to cover up their commission.
Traveler's Cheque
This is one of the safest ways to carry foreign exchange with you. The bank issues them for a fixed set of denominations. The flip side is that Traveler's cheques are issues only in major currencies. You can redeem these cheques only through an authorized recipient by presenting your passport to validate your claim. They work as a guarantee of payment that one would pay to other. Guarantee, because traveler's cheques don't bounce or return as they are pre-paid.
Traveler's cheque has a validity of lifetime in most cases which means once you have it you can use it whenever you want. Some establishments like bigger hotel chains also accept them for paying the bills. You can also exchange cash against them. You can return unused cheques to the issuing bank upon your return. The banks do provide you some sort of protection against loss and theft of these cheques. Only major countries accept traveler's cheques, so that is the only drawback.
FOREX Card
In year 2020 the Traveler's Cheque met a competitor in the form of a newer concept of Forex cards. Forex cards are like a prepaid debit card for the travelers with a currency of their choice. It is truly a traveler's friend. There are two types of Forex cards, single currency card with limiting its uses to a particular currency and multi-currency card. The Forex card is like a debit card that you can use for both online and ATM withdrawals. Moreover, one does not have to carry large amounts of cash overseas, carrying a Forex card is safer. It is possible to block and reissue a lost or stolen credit card. You can also top it up with more money before it runs out.
Bank's Debit Card
If you don't have a Forex card yet, you can also use your debit card and withdraw money from the within-reach ATM in a foreign land. This is one of the most economical ways of foreign exchange. The fee charged by your bank or the issuing bank is one-time and not on percentage basis. This works out good if you withdraw a larger amount as the fee is amortized across a large sum.  This might be an expensive option for a smaller withdrawal. On top of this, you get the best exchange rate directly from the bank. Debit card based foreign exchange withdrawal is the best option when you visit a country whose currency is not among the major ones.  This safeguards you from dual currency exchange and lower rate. 
Currency Exchange Booth at the Airports
This is the most expensive method of foreign exchange. The commission is very high at the airport counters and on top of that you get the lowest of exchange rate. They may claim "zero commissions" but they will eventually recover it when they offer you a tad higher exchange rate. This usually helps when you want to buy something at the airport with your leftover currency and you are running short of a small amount.
Grey Market
Surprised! Yes, it does exist almost everywhere in any country. You might get a better exchange rate here but there are high chances of someone scamming you with fake notes. Evaluate your surrounding and your local connects before you opt for this option. However, is some developing and smaller countries this turns out to be the best option. I have availed this several times during my visits to Africa and I have got 8-10% higher rate. The size of your bill usually defines the exchange rate. You get a better rate for exchanging $50 or $100 bills against $5, $10 or $20.
All in all, choose the method of currency exchange depending on which country you are traveling to and what the best option there is. Consulting with fellow travelers and acquaintances that have traveled to your planned destination is a foolproof method to help you choose the best option. Trips can be cost-effective and fruitful if planed wisely.

Read more about Insights on Vaccinations for International Travel