When you think of the beach, what typically comes to mind? Sun, fun and surfing. However, not all beaches are created equal. Some have white sand that feels like silk against your feet while others have water so clear it looks unreal. What beach is right for you may just depend on where you live, or if there's one nearby. If you're looking for a beach vacation getaway, here are 6 of the best beaches on Oahu, Hawaii. Whether you're looking for a quiet spot to relax or want to catch some waves, these beaches have you covered.
(1) Lanikai Beach
This secluded beach is located in Kailua and is known for its soft white sand and crystal clear waters. It's a great spot for swimming, sunbathing, and kayaking. This beach is often referred to as one of the most beautiful beaches in the world. With its soft white sand and gentle waves, it's the perfect place to relax and soak up the sun.
The crystal clear waters of Lanikai beach are perfect for snorkeling and scuba diving. The calm waves and lack of strong currents make it a great place for beginner divers, and the abundance of coral and tropical fish make it a paradise for snorkelers.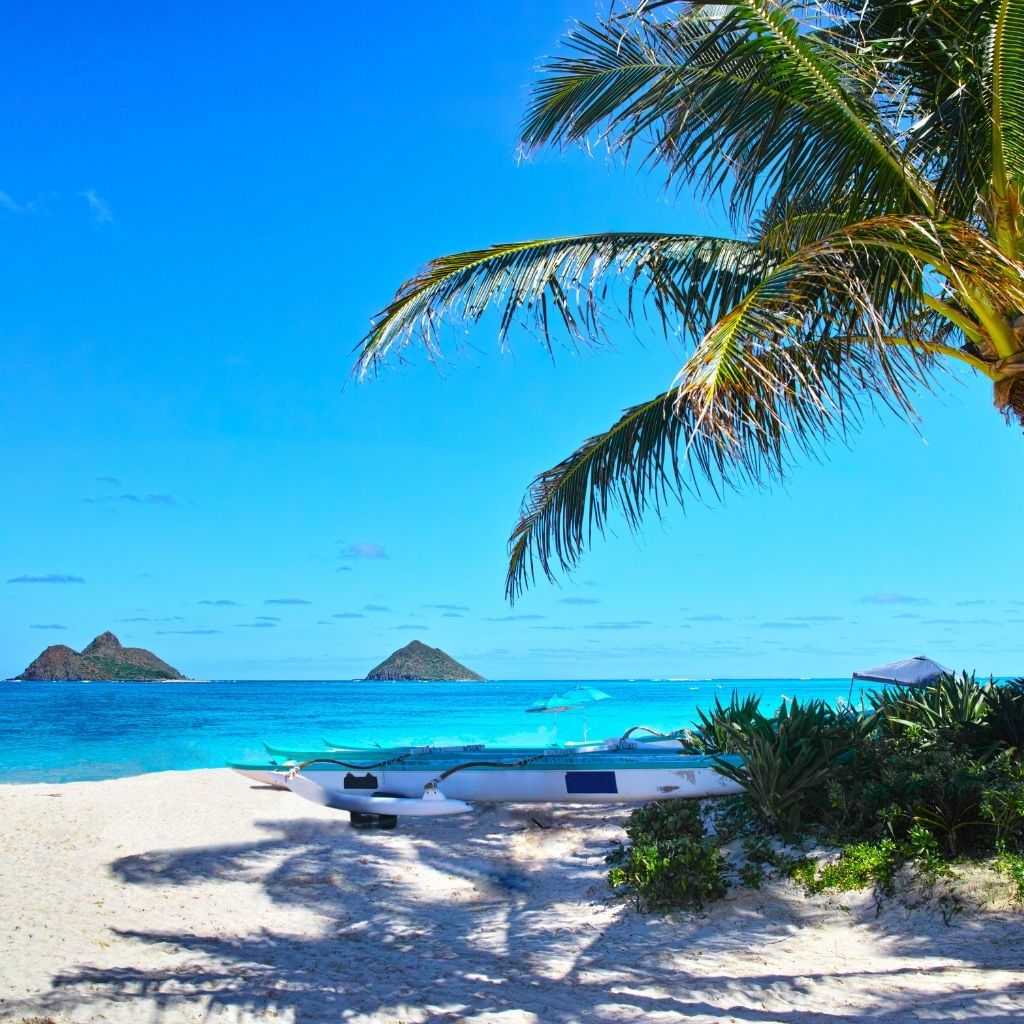 (2) Waimanalo Bay Beach
Waimanalo Beach is the longest beach on the island of Oahu, Hawaii. At nearly 8 miles in length, it offers plenty of space to relax and enjoy the sun and waves. This beach is perfect for those who want to avoid the tourist crowds. It's a bit less developed than some of the others on this list, but its unspoiled beauty more than makes up for it.
If you're looking for a beach that offers stunning scenery and soft sand, then Waimanalo Bay Beach is worth a visit. This beach is located on the eastern coast of Oahu and is known for its crystal clear waters and gentle waves. Make sure to bring your camera, because you'll want to capture the beauty of this beach.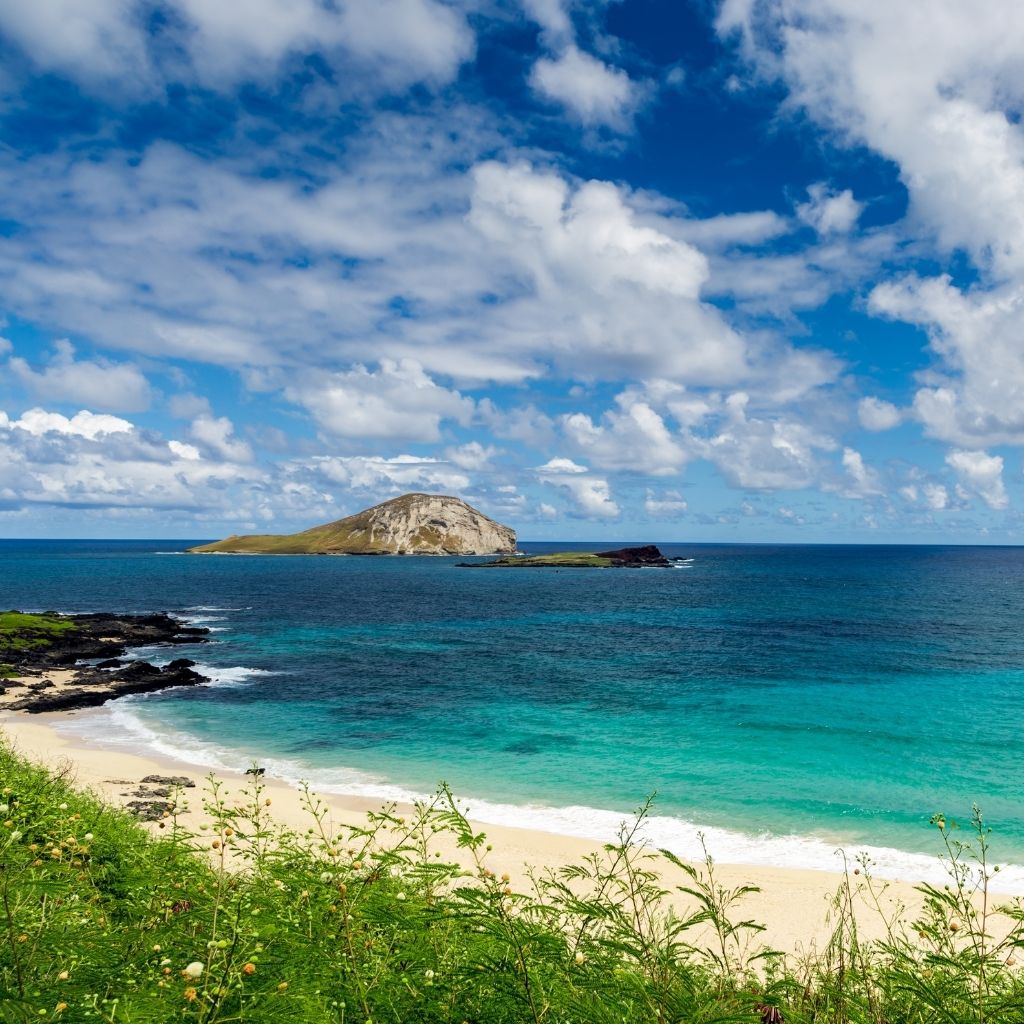 (3) Kailua Beach
If you're looking for a beach that's perfect for the whole family, look no further than Kailua Beach. This beach is located on the windward side of Oahu. It's also a great spot for a picnic, and there are plenty of activities to keep the kids entertained, like building sandcastles or playing in the shallows.
Kailua beach is also one of the best beaches in Hawaii. It's well-known for its soft white sand and gentle waves, which make it perfect for swimming, sunbathing, and surfing. The beach is also located in a beautiful setting, surrounded by lush green hills and mountains. This beach is long and wide, making it great for swimming, sunbathing, and paddleboarding.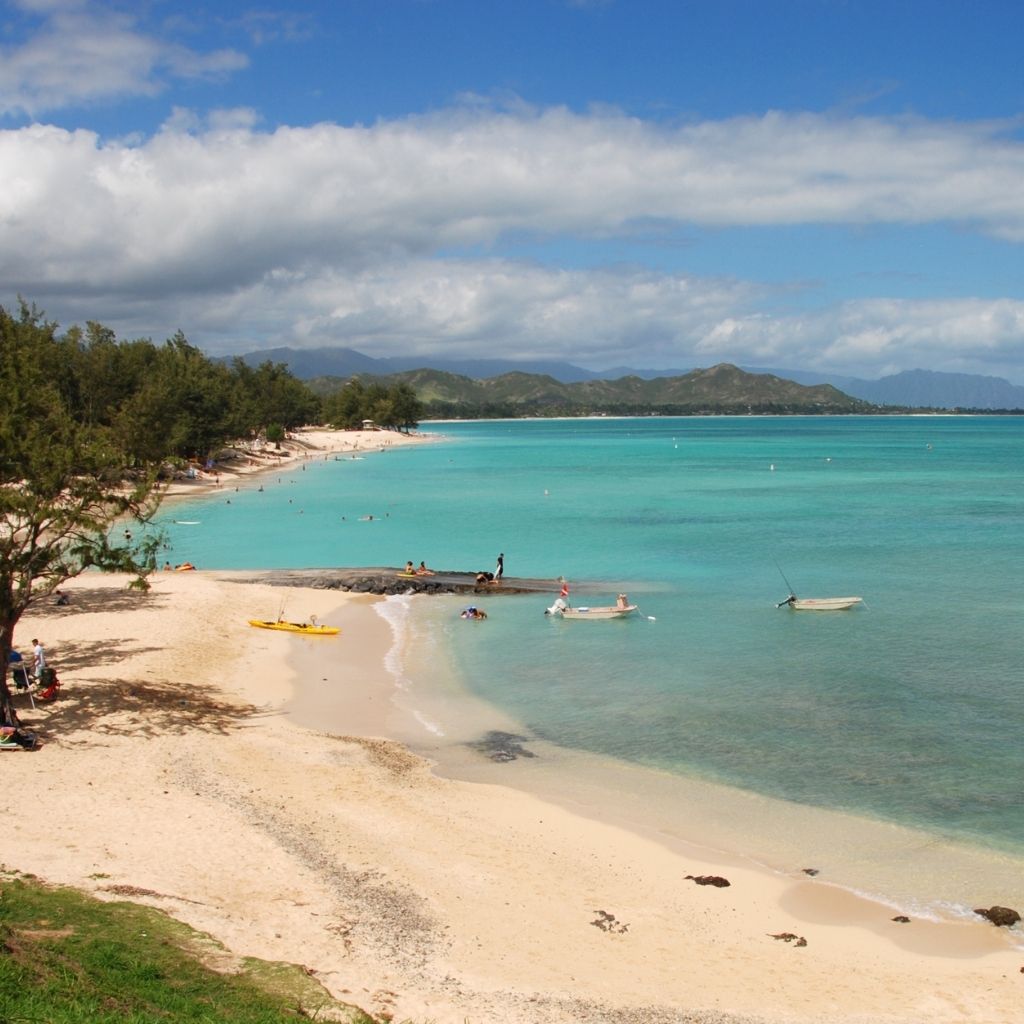 (4) Waikiki Beach
Waikiki beach is one of the most popular beaches on Oahu and is a great place to enjoy some water sports and activities. Surfers can catch some waves at Waikiki beach, and there are also plenty of places to rent kayaks, paddleboards, and other water sports equipment. If you're looking for a fun day in the sun, Waikiki beach is a great place to start.
When it comes to shopping in Waikiki Beach, there's no shortage of options. From high-end boutiques to souvenir shops, you can find everything you need right in the heart of Waikiki. And with beachfront views and a lively atmosphere, it's hard to beat a day of shopping in Waikiki.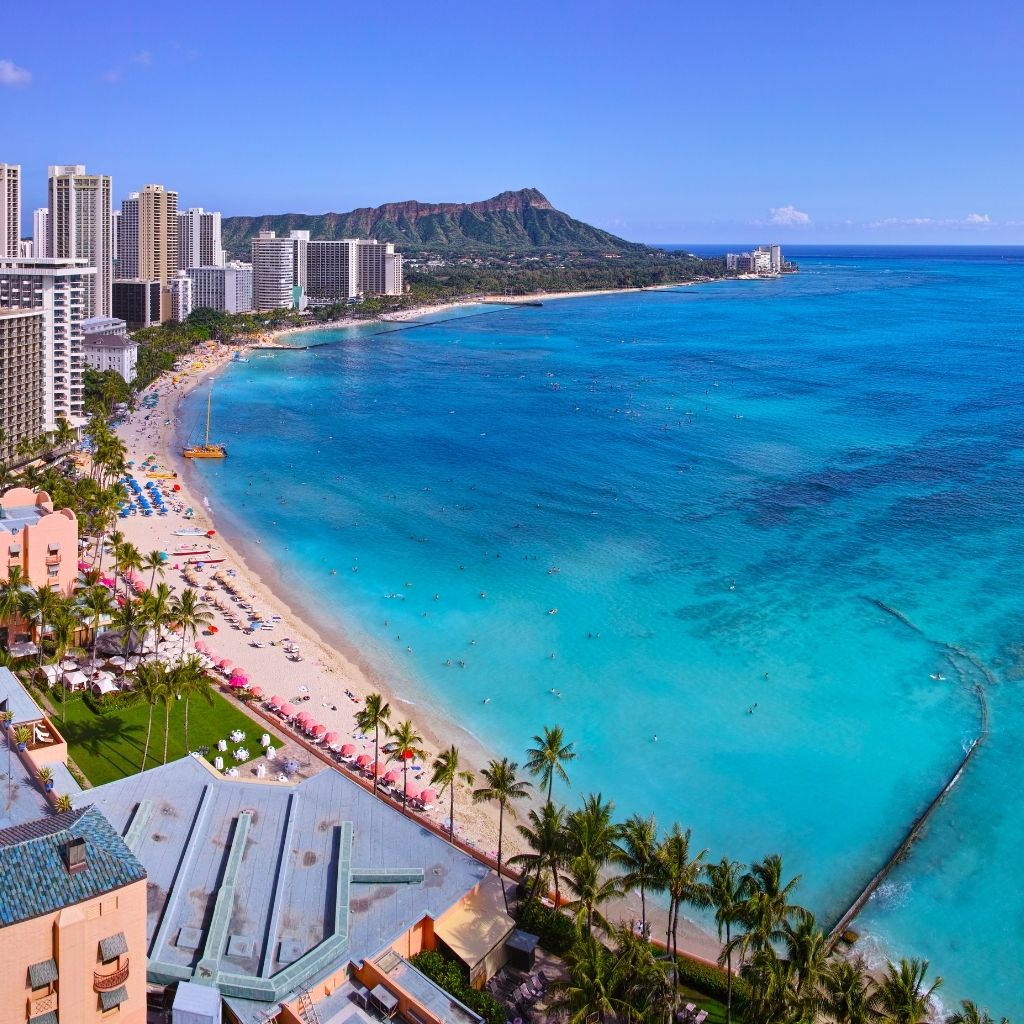 (5) Sunset Beach
The long expanse of Sunset Beach is well-known for its beautiful sunsets and strong waves that make it a favorite spot for experienced surfers. It's well known for its long right-handed waves that can sometimes reach up to 20 feet high. Visitors can enjoy swimming, sunbathing, and beachcombing here, or take a walk along the beach to explore the area.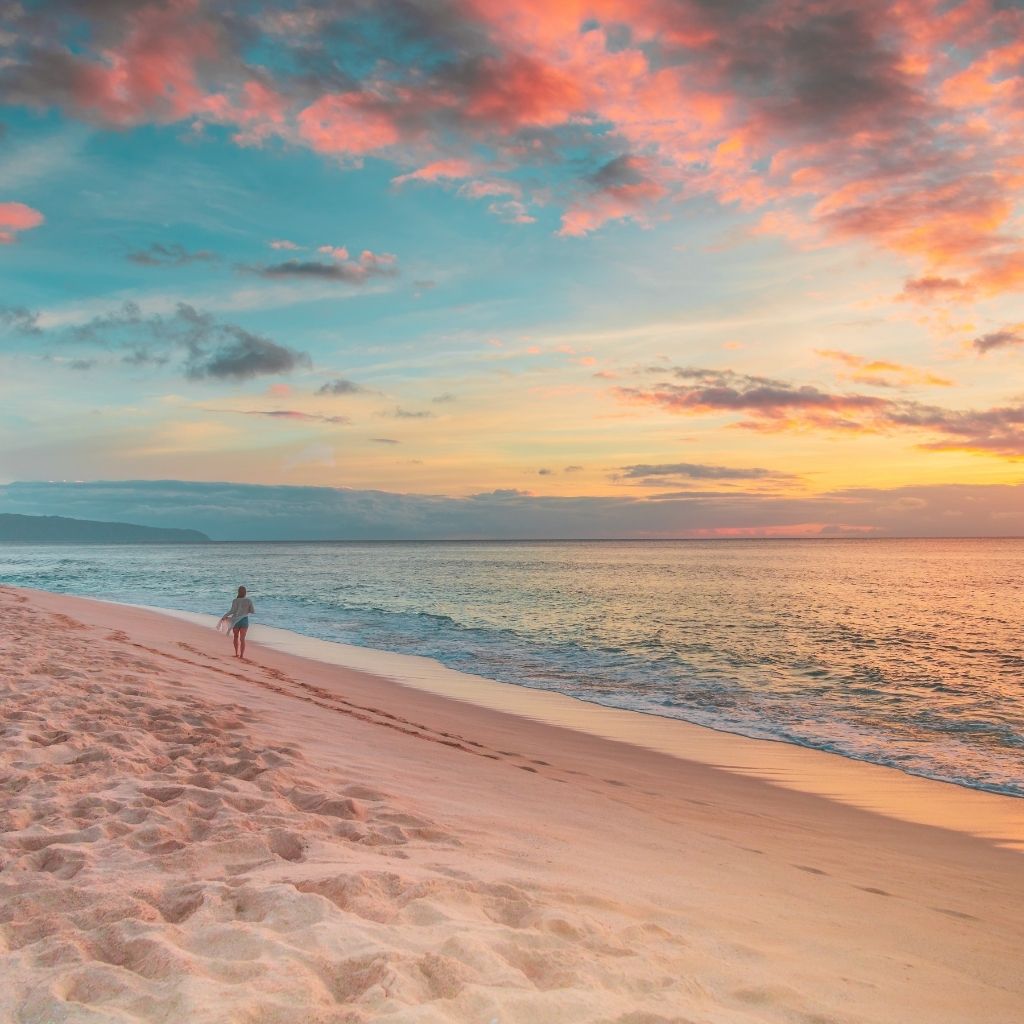 (6) Hanauma Bay
Hanauma Bay is a beach located on the southeast coast of Oahu. It was designated as a Marine Life Conservation District in 1967. It is known for its clear turquoise waters and abundance of marine life. It's also a great place to snorkel, and visitors can see everything from eels and octopuses to coral and tropical fish.
The beach is sheltered and has several picnic tables and pavilions. Hanauma Bay is open every day except Monday & Tuesday when it is closed for cleaning. The beach is staffed with lifeguards and operates a paid parking lot. Prior reservation is required to visit Hanauma Bay. The entrance fee to the beach park is $3 per vehicle and $25 per person (kids 12 and under are free).
The Hanauma Bay hike is a moderate to difficult hike that rewards hikers with incredible views of the bay and ocean. The hike takes you through a variety of different landscapes, including an old coral reef, a lava field, and a beach.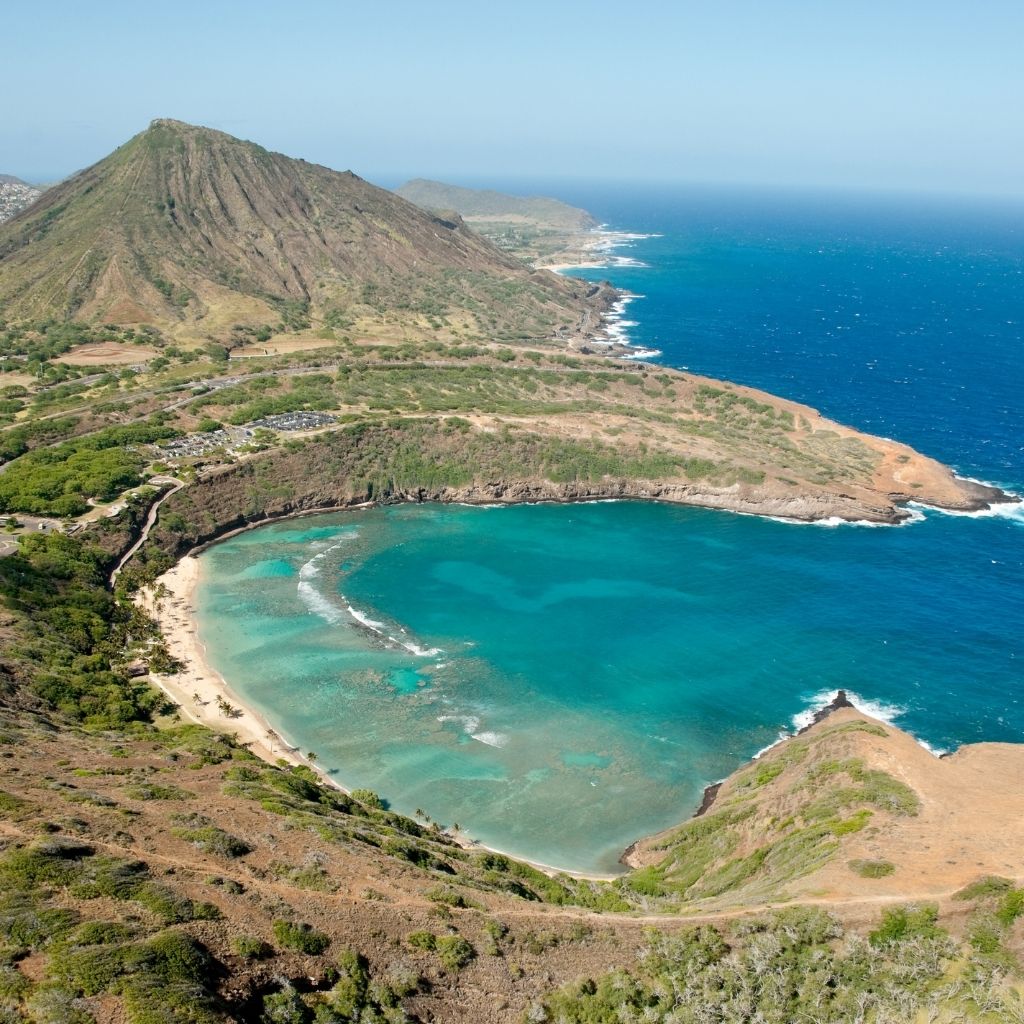 Summary
If you're looking for breathtaking views, pristine beaches, and plenty of sunshine, look no further than Oahu in Hawaii. With so many stunning stretches of sand to choose from, it can be hard to know where to start. That's why I've put together a list of the six best beaches in Oahu – so you can make the most of your Hawaiian vacation. Whether you want to relax under the sun or take part in some exciting water sports, these beautiful beaches have something for everyone. Read further for my travel experiences in Hawaii and start planning your Hawaiian getaway today!