2022 is shaping up to be an excellent time to visit Vietnam. The country has a rich culture and history, stunning natural scenery, and friendly people. There are a few things to keep in mind to make sure you have the best trip possible. Try to avoid the rainy season, which runs from May to September. The weather during this time can be unpredictable, and you may find yourself caught in a downpour. Take some time to learn a few words of Vietnamese before you go. Even if you only know how to say hello and thank you, it will be appreciated by the locals. Conversations with locals is an important aspect of traveling. With a little planning, you can have an amazing trip to Vietnam in 2022.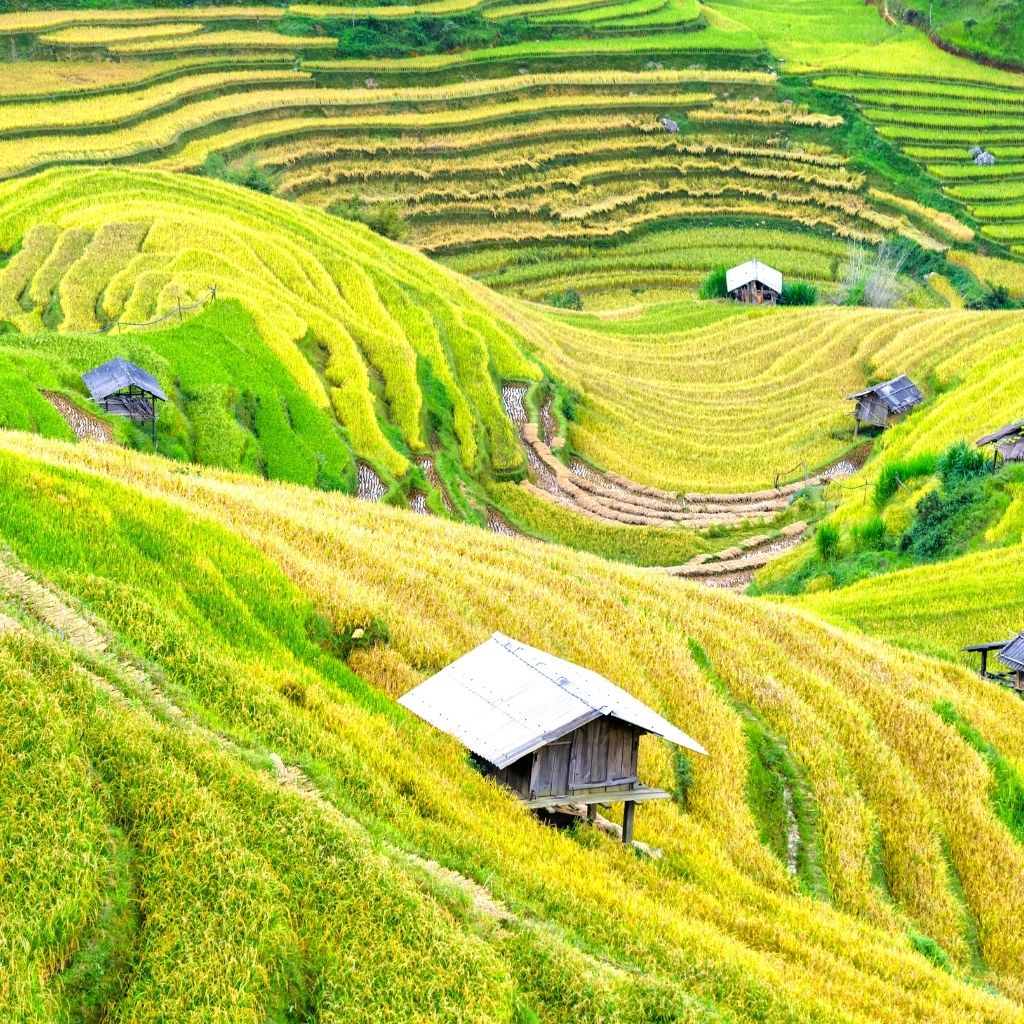 (1) Plan your trip
If you're looking to have the best trip to Vietnam in 2022, there are a few things that you need to know. First and foremost, you must book your flights as soon as possible but not before you get your visas. Often, people book their flights and hotels only to discover that their visas have been delayed after booking. With so many people traveling internationally for business and leisure these days, tickets can be hard to come by and sell out quickly. Skyscanner provides you the best flight deals for Vietnam, check them out. You'll also want to book your hotel, as there are many great options in Vietnam. Check out the best hotel deals in Vietnam. Once you've planned for your travel arrangements, you can start planning what you'd like to see and do during your trip. There are plenty of breathtaking places in Vietnam, from the bustling city of Hanoi to the majestic Ha Long Bay. You'll also want to sample the local cuisine, which is renowned for its freshness and flavor. With a little planning and preparation, you can have an amazing trip to Vietnam in 2022.
(2) What to pack in your suitcase
When packing for a trip to Vietnam, it's important to keep the climate in mind. The country experiences hot and humid weather year-round, so lightweight, breathable clothing is a must. It's also a good idea to bring a hat, sunscreen, and insect repellent, as you'll likely need them. However, visitors should also pack a few items of conservative clothing to wear when visiting temples or other religious sites. shorts, skirts, and sleeveless tops are generally not allowed. As for shoes, sandals or other open-toed shoes are fine for walking around during the day, but it's a good idea to bring along a pair of closed-toe shoes for more formal occasions. In addition, Vietnam is home to some beautiful beaches, so don't forget to pack your swimsuit and sunscreen. And if you're planning on doing any water sports, be sure to bring along a rash guard or wetsuit. And finally, don't forget to pack your camera – Vietnam is a beautiful country with plenty of photo ops!
(3) Things to do in Vietnam
There's plenty to do and see in Vietnam, so you'll want to make sure you plan out the itinerary accordingly. Vietnam is popular for its beaches, rivers, Buddhist pagodas and its vibrant big cities. Hanoi, the capital, is filled with French colonial buildings, tree-lined boulevards and traditional temples. Ho Chi Minh City (Saigon) has skyscrapers, busy highways and a glamorous night life. However, Vietnam isn't all about the bigger cities. The Mekong Delta is a vast wetlands area where the Mekong River flows into the sea. This is an excellent place to go birdwatching or take a boat ride through floating villages and see the stilt houses which are raised above the water. Inland there are plenty of mountains and national parks to explore, such as Ba Vi National Park which offers trekking trails, Zip-lining and even elephant rides!
Further north you can visit Ha Long Bay, the most popular attraction and a UNESCO World Heritage Site which is famous for its emerald green waters and over 2,000 limestone karsts. It is important to know a few things before visiting Ha Long Bay. If you're looking for some ancient history, be sure to visit the Hoi An Ancient Town, which dates back to the 15th century. However, don't forget to explore some of the lesser-known destinations as well, like Da Lat and Nha Trang. These places offer a more authentic Vietnamese experience and are less touristy. There are many romantic honeymoon destinations in Vietnam as well.
(4) Ways to save money during a trip to Vietnam
There are a few ways that you can save money during your trip to Vietnam. First, consider the time of year you travel. The high season runs from November to January, when temperatures are cooler and there is less chance of rain. However, this is also the busiest and most expensive time to visit. If you're willing to brave the heat, plan your trip for the shoulder or low seasons between February and April or Late September to October. You'll find fewer crowds and lower prices on accommodation and activities. I visited during mid October and I am glad I choose that time.
Secondly, take advantage of local transportation options. Buses and trains are often cheaper than flying, and they offer a great opportunity to see more of the country. Finally, be conscious of your spending when you're out and about. Vietnam is known for its delicious street food, but meals at restaurants can add up quickly. To stick to your budget, limit yourself to one or two meals out per day and take advantage of the many food stalls around cities like Hanoi and Ho Chi Minh City. You can find some great deals on street food, and it's a great way to experience Vietnamese culture. You can get a much better exchange rate from FOREX dealers in some Vietnamese markets than from those at the airport and shopping malls.
In addition, you should obtain a global roaming SIM card or a local SIM card while in Vietnam. I have also written a guide on choosing the right prepaid SIM card for your international trip. It will save you a lot of money when you call local and international numbers. The data rate in Vietnam is the lowest in the world.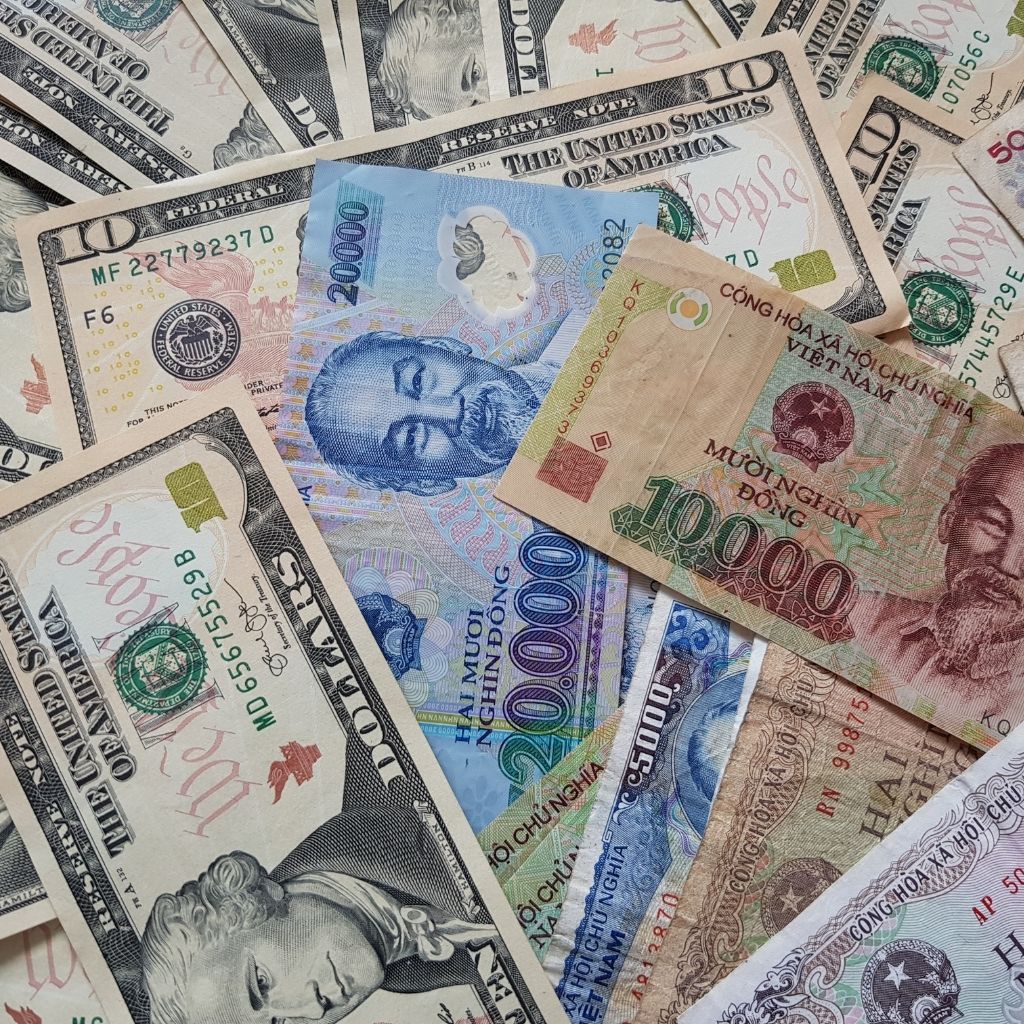 (5) How much money should I bring on my trip to Vietnam?
When planning a trip to Vietnam, it's important to consider how much money you'll need. Vietnam is a relatively inexpensive country to visit, and you can get by on a modest budget. However, there are a few things to keep in mind when planning your finances. First, the cost of accommodation and transportation will vary depending on the city you're visiting. In general, prices are cheaper in the north than in the south. Secondly, food is relatively cheap, but if you want to eat at nicer restaurants or try more expensive dishes, you'll need to budget accordingly. Finally, souvenirs and activities can add up, so it's important to set aside some money for these expenses. All told, you should plan on bringing between $30 and $50 per day per person, depending on your exact itinerary and travel style. With a little careful planning, you can enjoy all that Vietnam has to offer without breaking the bank.
I suggest adding some extra cash to your budget for unexpected expenses, including a few attractions you didn't plan for but want to see. Remember that you are unlikely to return to the same place again.
Vietnam is a beautiful country with plenty to see and do, but getting around can be a bit tricky if you don't know what you're doing. The good news is that there are plenty of options for getting around, so you can choose the one that best suits your needs.
If you're looking for the quickest way to get from place to place, flying is probably your best bet. Vietnam has a number of domestic airlines that offer relatively inexpensive flights between major cities. Keep in mind that you'll need to book your flights in advance in order to get the best prices.
If you prefer to travel at a more leisurely pace, taking the train is a great option. However, if you're looking for a more scenic option, you can also take boats or trains. Trains are a great way to see the country, and they're also very affordable. Vietnam's railway system is extensive and well-maintained, making it a comfortable and scenic way to see the country. Tickets can be purchased online or at train stations, and it's usually possible to find discounts if you book in advance. Just be sure to double-check the schedule before you make any plans, as trains can sometimes be delayed.
Of course, no trip to Vietnam would be complete without experiencing some of the country's legendary motorcycle culture. Renting a bike is a great way to get off the beaten path and explore at your own pace. You can find motorcycle rental shops in most major cities, and prices are typically very reasonable. Just be sure to wear a helmet and drive carefully!
There are a couple more ways that you can get around Vietnam. The most common way is to take buses, which are available in most major cities. When you are traveling with your family or in a group, a Grab taxi is a good option.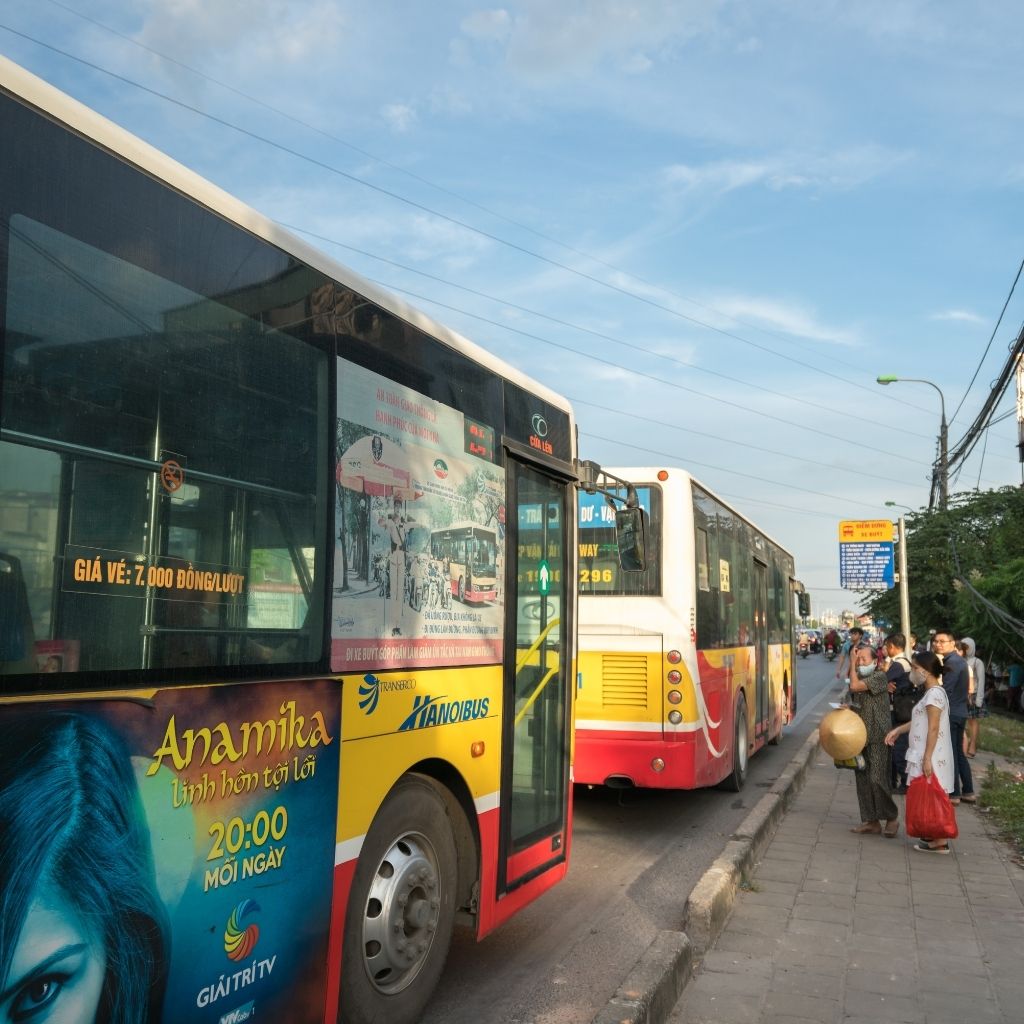 (7) Is Vietnam safe to travel?
That's a question that many potential travelers to Vietnam wrestle with. It's understandable; Vietnam is a foreign country, and it can be difficult to know what to expect. Of course, as with any country, there are always some risks involved in travel. But the truth is, Vietnam is an incredibly safe place to travel. The people are warm and welcoming, and the country is just beautiful. The crime rate in Vietnam is low, and violent crime is rare. So if you're on the fence about whether or not to visit Vietnam, rest assured that you'll be safe and have a great time!
To ensure your safety when traveling to Vietnam, it is recommended that you buy a travel and medical insurance that covers hospitalization and repatriation expenses.
Pack your bags…
Planning a trip to Vietnam can be an exciting and rewarding experience. With its rich culture, stunning scenery, delicious food, and hospitable people, there's something for everyone in this Southeast Asian country. By booking your flights and hotel early, you'll be able to ensure that you have a great trip to Vietnam in 2022.
Disclaimer:
This blog may contain affiliate links. At no extra cost to you, we may get a small commission if you buy anything. All products and services we endorse have been personally used or come highly recommended to us. These incomes allow us to keep the community supported and ad-free.