Bhutan is a small, isolated country located in the Himalayas. Beautiful natural scenery, a peaceful culture, and unique tourist attractions distinguish this country from others. While Bhutan is becoming more popular as a travel destination, it remains largely unexplored, and there are many secret places to visit. If you're looking for an adventure and want to explore some of the lesser-known places of Bhutan, be sure to check out these secret spots!
(1) Phobjikha Valley
The Phobjikha Valley located in central Bhutan is truly a breathtaking sight to behold. This remote highland valley is surrounded by the Himalayan Mountains and situated at an altitude of 3,000 meters. It's dotted with beautiful meadows, little settlements, and forests filled with many species of birds and animals. The Phobjikha Valley is also famous for being a winter home to Black-necked Cranes – an endangered species of crane which can easily be spotted between late October to early February. They migrate from their home in Tibet to the Phobjikha Valley to escape extreme cold weather during winter months.
There are many cultural and spiritual festivals celebrated here all year round that allow travelers to learn about the unique heritage and customs of the local people living in this stunning location. A trip to this little known treasure of Bhutan offers travelers many unforgettable experiences that will stay with them forever.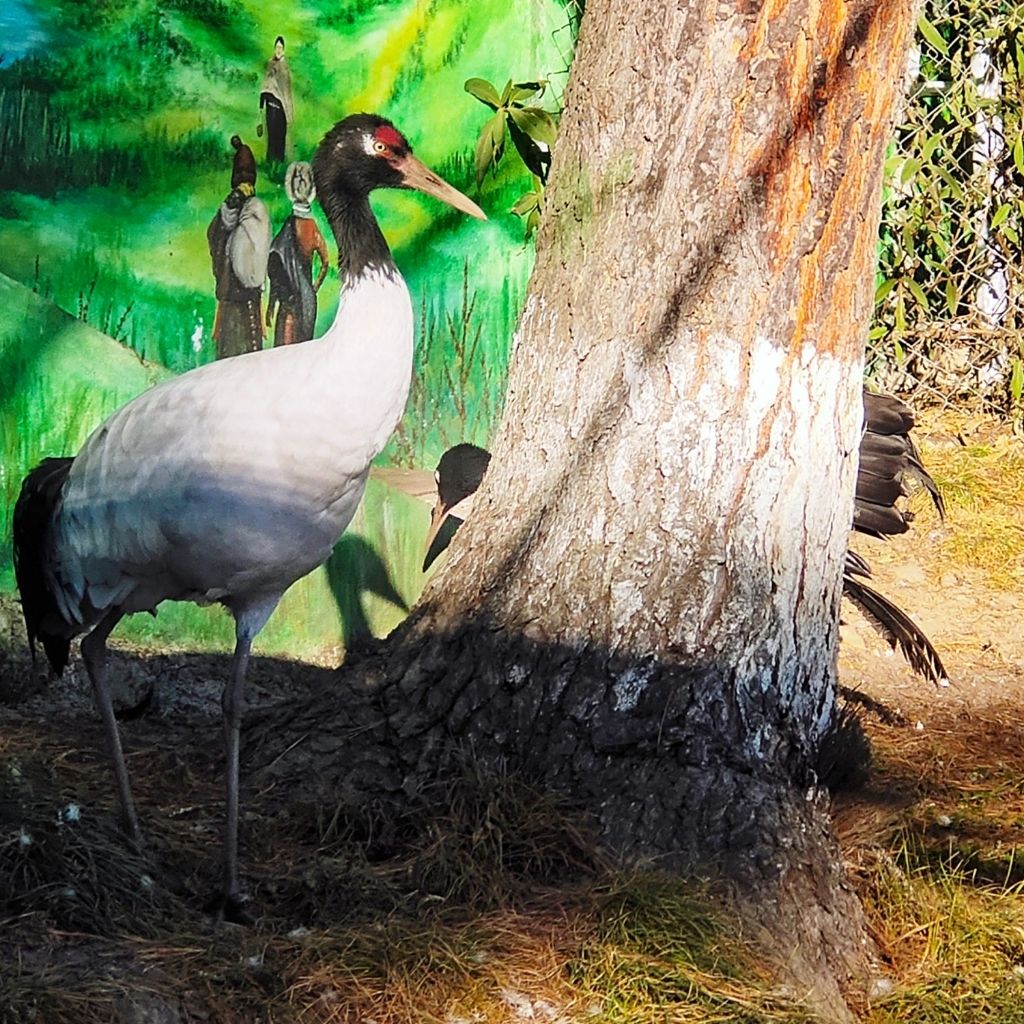 (2) Ura Valley
The Ura Valley is one of the most beautiful and unspoiled areas of central Bhutan. Situated in the heart of Bhutan, the Ura Valley is a picturesque valley dominated by traditional Bhutanese farmhouses with slate roofs and stone walls. The majority of the locals are farmers who grow paddy. It offers breathtaking alpine views of Himalayan peaks and natural green forests that provide a stunning backdrop to an adventure traveler's outing in this region. The area's serene atmosphere gives it an undeniable charm even when covered in a blanket of fog during the monsoon season.
Due to its uneven terrain, it is a popular destination for hikers and mountain bikers. The valley is home to some of the most stunning scenery in Bhutan, including pristine forests, gushing rivers and cascaded paddy fields. It's also a cultural hotspot, with many traditional villages and monasteries located in the area.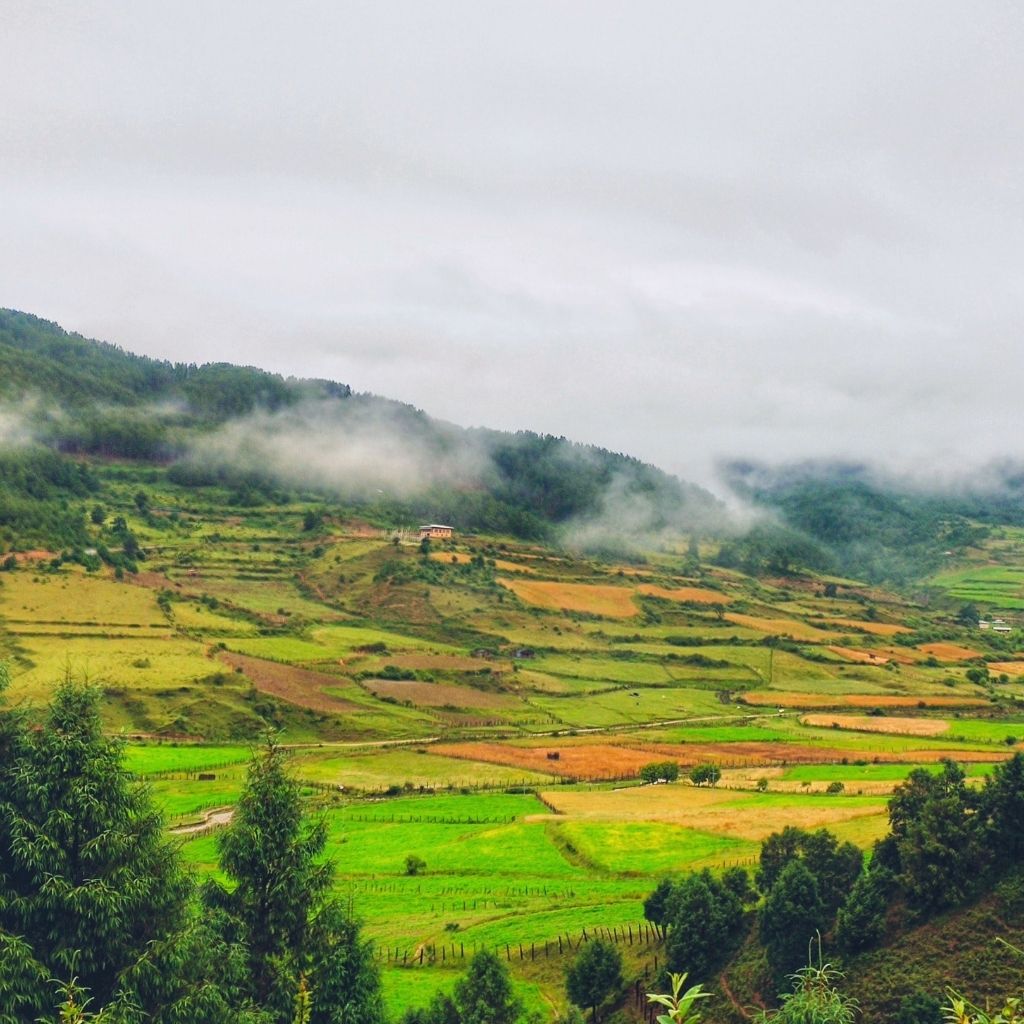 (3) Trongsa
Trongsa is a small town in central Bhutan in the valley of the Mangde River. Additionally, the town lies at the meeting point of two of Bhutan's major rivers, the Mangde and the Drangme. Trongsa is the district capital and the home of Trongsa Dzong, the largest dzong in Bhutan. The dzong was built in 1644 and was the seat of power of the Wangchuck dynasty from 1644 to 1907.
Trongsa Dzong, located in the kingdom of Bhutan, is an ancient fortress with a storied history. Built by Zhabdrung Ngawang Namgyal, the "Father of Bhutan", it served as a powerful administrative and religious center within the country's monarchy. Nestled at a strategic point between east and west Bhutan, it defended Tibet from invading forces during the 19th century. This defensive fortress has played a key role for centuries in protecting the people of its region from potential enemies.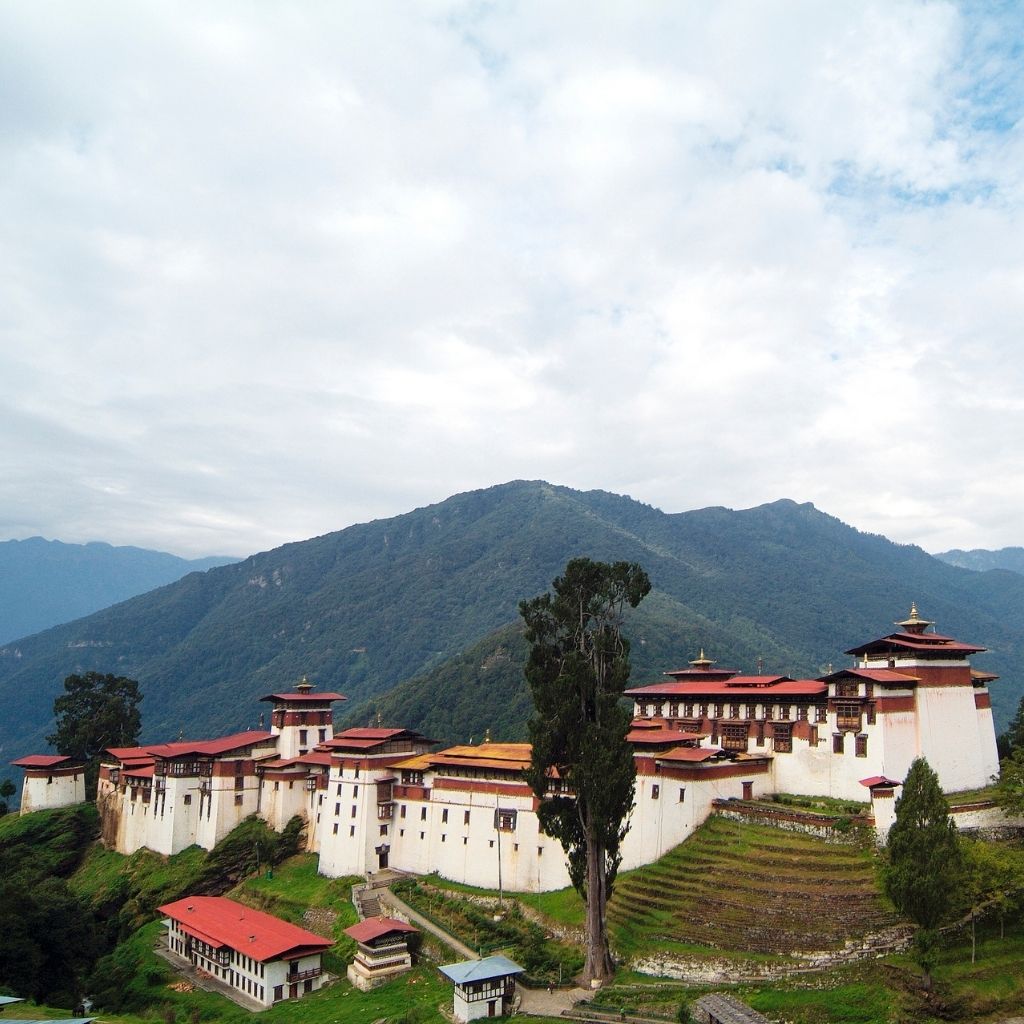 (4) Lobesa
Nestled in the picturesque Punakha Valley, the small town of Lobesa hosts the incredibly unique Chimi Lhakhang fertility temple. Prized as an important pilgrimage destination by the Bhutanese people, this delightful old temple contains many secrets and legends stemming from its ancient history. It's here that followers of Buddhism make offerings for a successful family, for a healthy baby, and good luck — all blessings that are attributed to Lama Drukpa Kuenley or 'The Divine Madman.' Known for his unconventional teaching methods combining humor and satire with spiritual insight, he is said to be responsible for establishing this sacred site centuries ago. Each year thousands of pilgrims travel from near and far to pay homage at Chimi Lhakhang – a testament to Lama Kunley's impact even today.
The temple is famous for its phallic symbols, believed to bless couples with children. Many houses in the area display paintings of phalluses on their walls, because they believe it brings fertility and good fortune.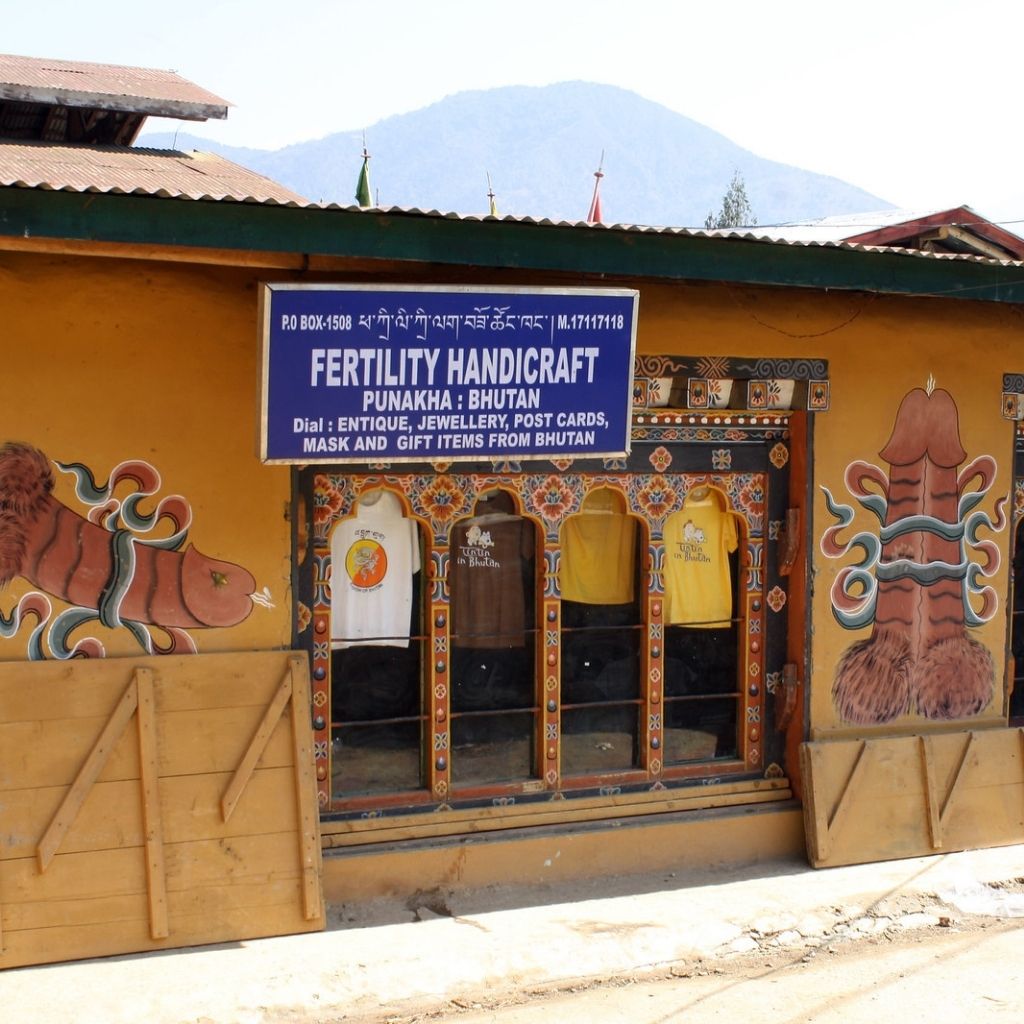 (5) Trashigang
One of the hidden gems of eastern Bhutan, Trashigang is full of rich culture and heritage. This storied region will soon benefit from the National Handloom Development Project, which provides an excellent platform for reviving the handloom industry. Not only does this project provide jobs to skilled artisans and weavers who work with traditional Bhutanese designs, but it also helps keep cultural textile traditions alive. The initiative maintains traditional weaving styles while creating modern fabric compositions with a hint of time-honored designs. In addition, the materials must meet approved product standards, providing beautiful fabrics and pieces that will last for years.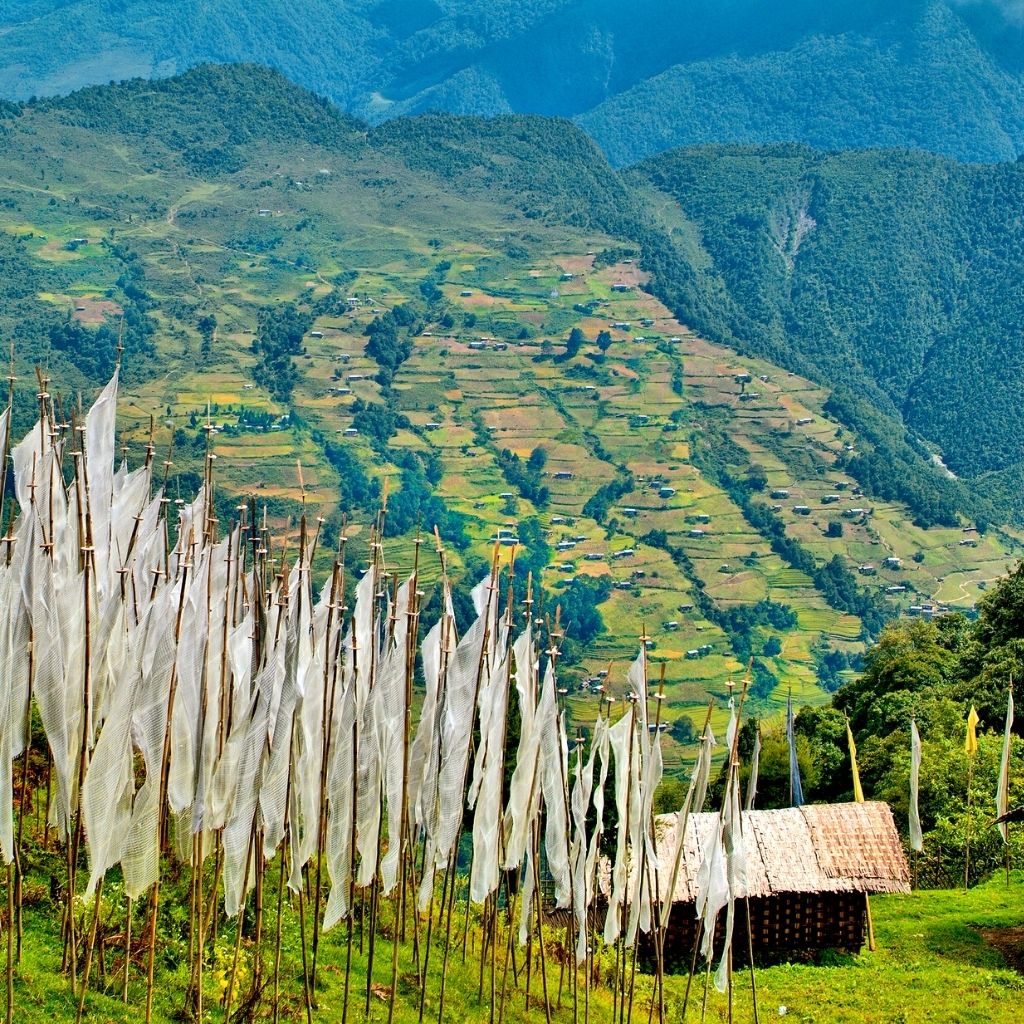 (6) Mongar
Nestled in the eastern part of Bhutan, Mongar is an incredible destination. This charming town will awe you with its stunning landscapes, rushing waterfalls, and centuries worth of rich culture. Hence, it is one of the most picturesque and under-the-radar places to visit in Bhutan. One of the highlights is the Ri Daza Football Stadium. From its 5,200-foot altitude, visitors can admire the misty Himalayas beneath a backdrop of clouds and blue skies. Experience both nature's wonders as well as a glimpse into Bhutan's culture and history with a visit to Mongar.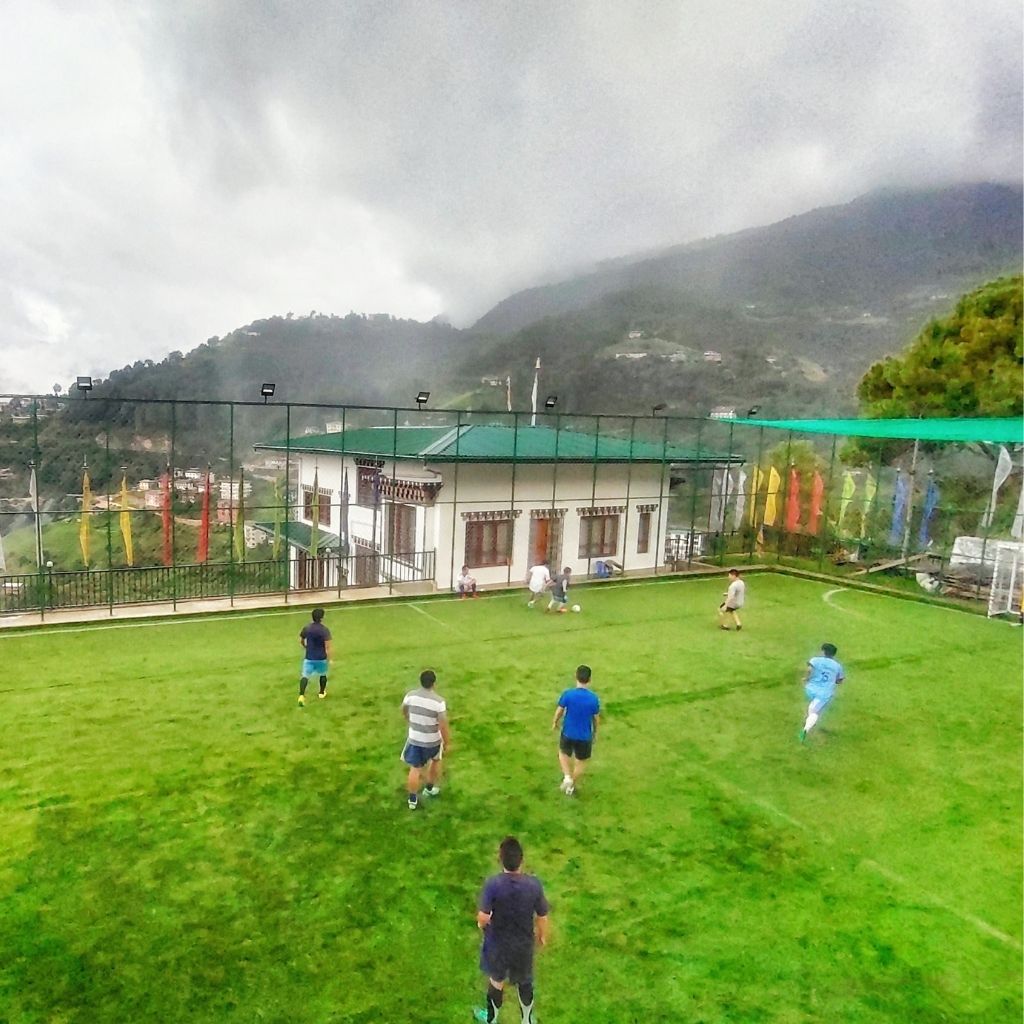 (7) Chele La Pass
Chele La Pass in Bhutan is a stunning mountain pass that should be on everyone's travel bucket list. Located at 13,000 feet above sea level between Paro and Haa, Chele La Pass offers pristine natural beauty framed by majestic mountains. Misty forests, wildflower fields, and a colourful array of birds await those who attempt this trek. The air up here is also really fresh, making it ideal for brisk morning hikes accompanied by the distant cries of exotic birds. A trip during sunrise or sunset offers stunning views of the valley below and the Tiger's Nest in Paro.
Chele La Pass is one of the most popular trekking routes in Bhutan. It offers stunning views of the Himalayas and is a great way to experience the country's incredible scenery. The trail is not too difficult, making it perfect for beginner hikers, and it takes around two days to complete. It is also a biker's paradise due to the thrill that comes with driving so steeply on the mountainside.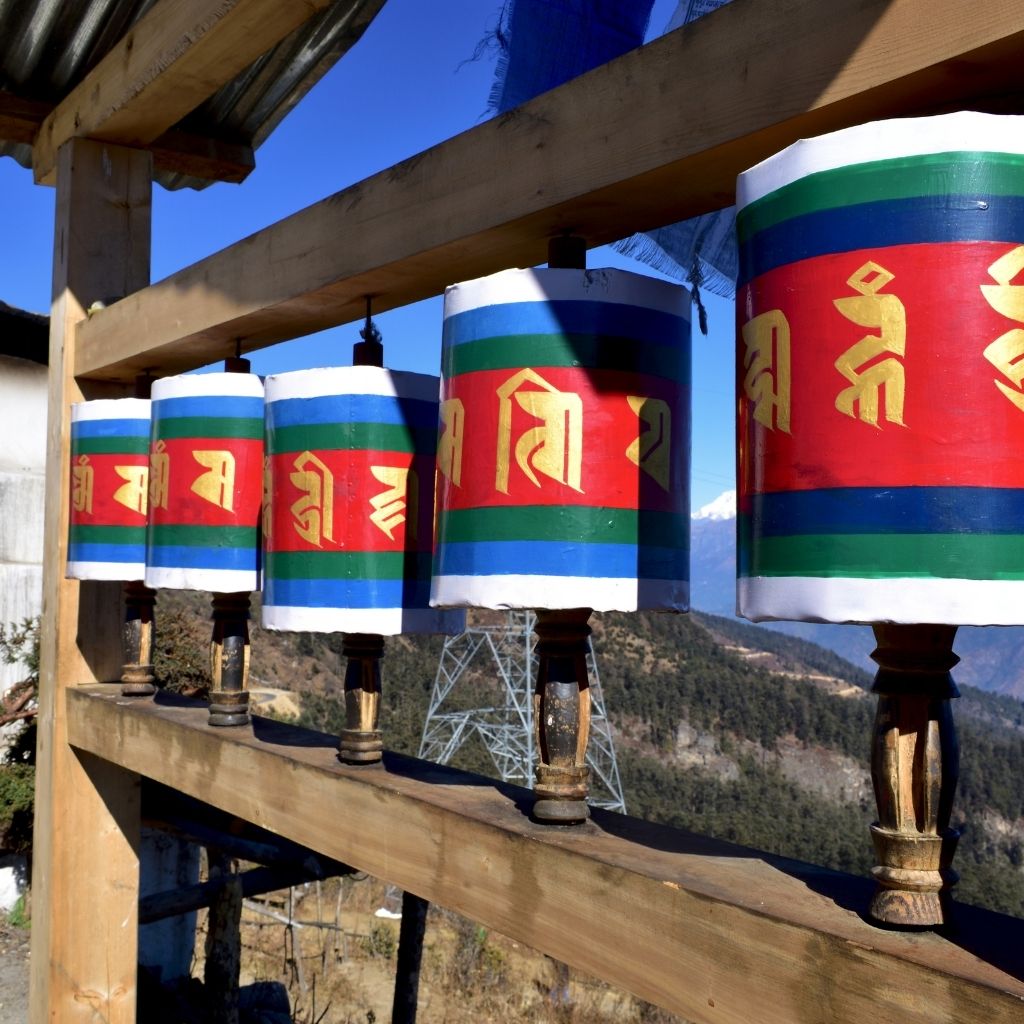 (8) Lhuntse
The Guru Padmasambhava statue in Lhuntse Bhutan is a sight to behold. It is the largest statue of Guru Padmasambhava in the world. This sacred site is located on a mountaintop in Takila overlooking the town of Lhuntse.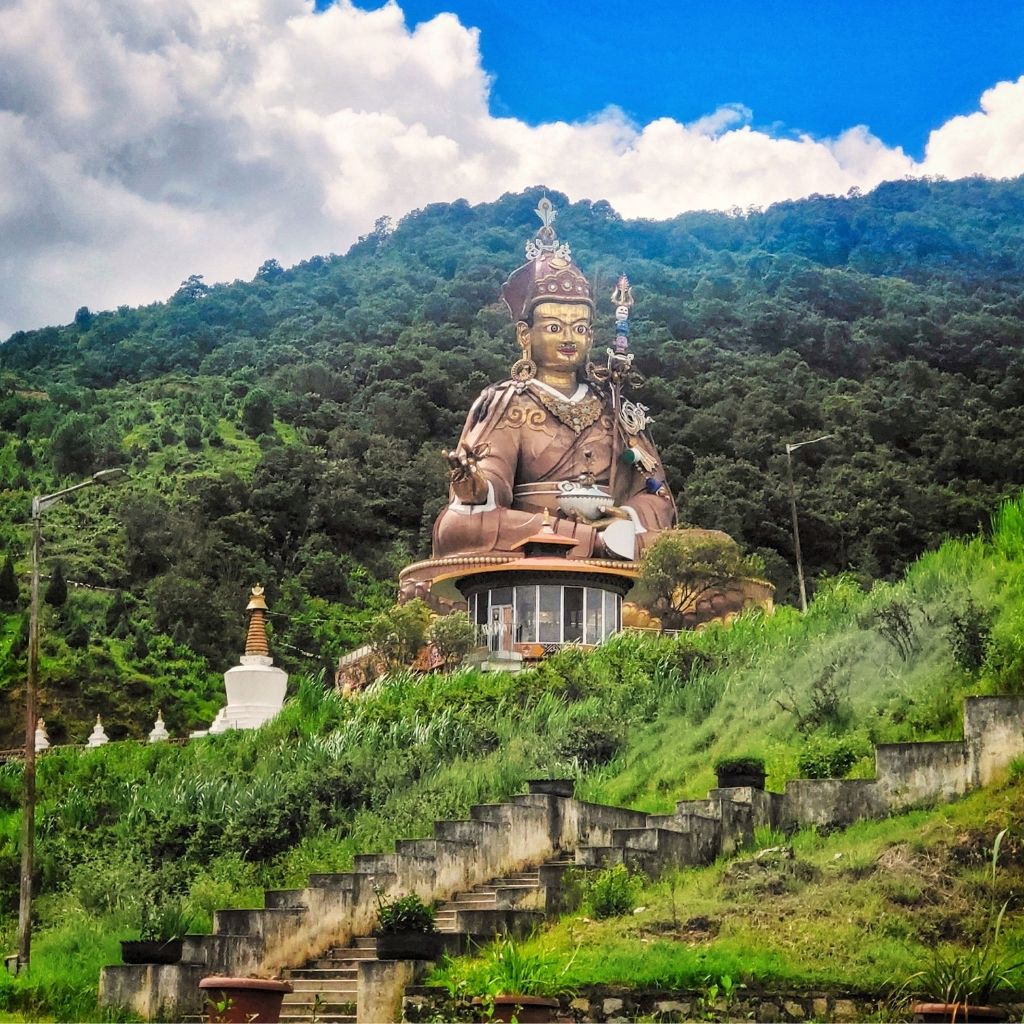 (9) Mebar Tsho
Mebar Tsho is a sacred lake located in the district of Bumthang. Monk Lingapa emerged from the lake with an unextinguished lamp, which is why they call it a "Burning Lake". Mebar Tsho is an important pilgrimage site for Buddhists.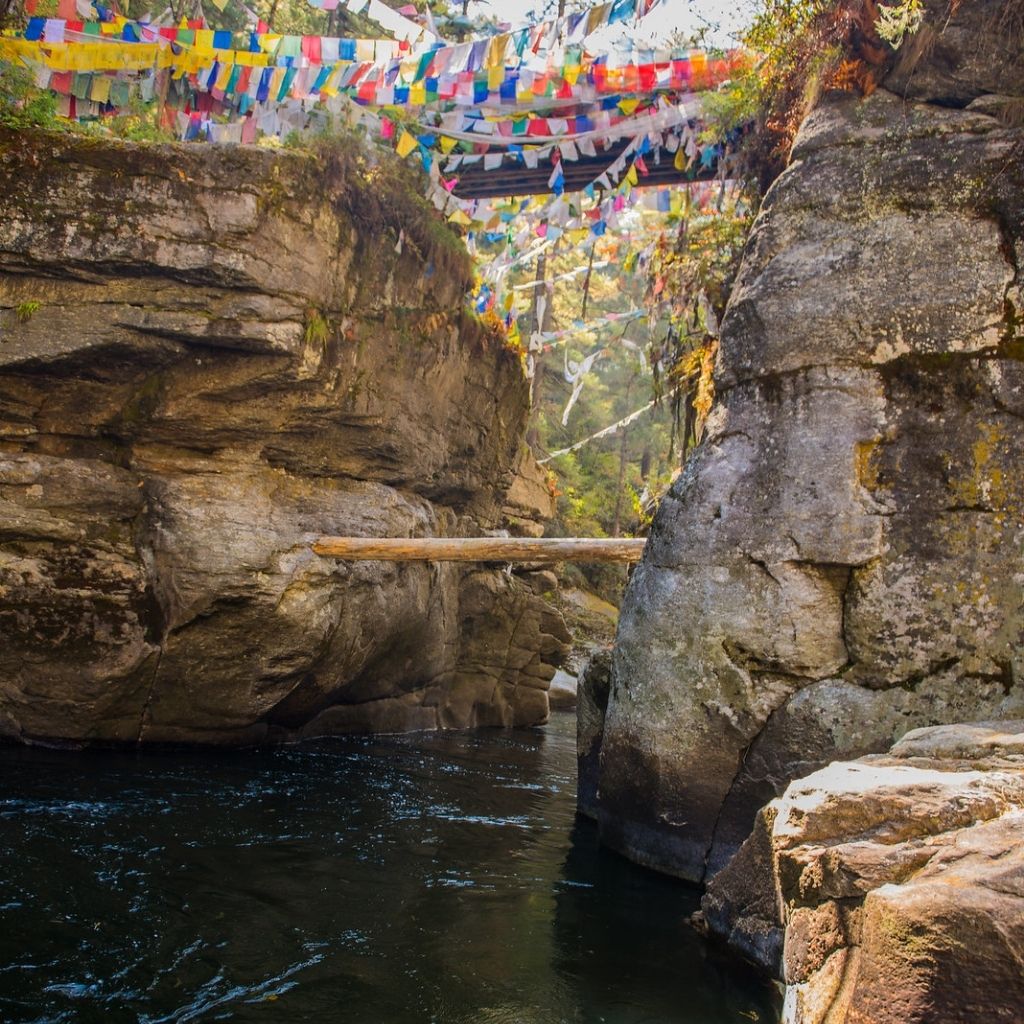 (10) Thimphu Philatelic Museum
There is no better place to discover Bhutan's postal history and unusual stamps than the Thimphu Philatelic Bureau. It serves not just as an educational hub but also as an invaluable asset for preserving and teaching Bhutan's cultural heritage. The facility remains open from Monday to Friday between 9 am to 5 pm and on Saturday between 9 am to 12 pm. Visitors can take a closer look at an interesting part of Bhutan's cultural identity. Artifacts on display include rare sheets of mail, antique postcards, and vintage rubber cancellation stamps that have all become treasured mementos of the country's vibrant postage history. This museum contains fascinating stamps made out of steel, silk, vinyl records, cardboard, plastic, 3D, etc. It is located inside the Thimphu Post Office.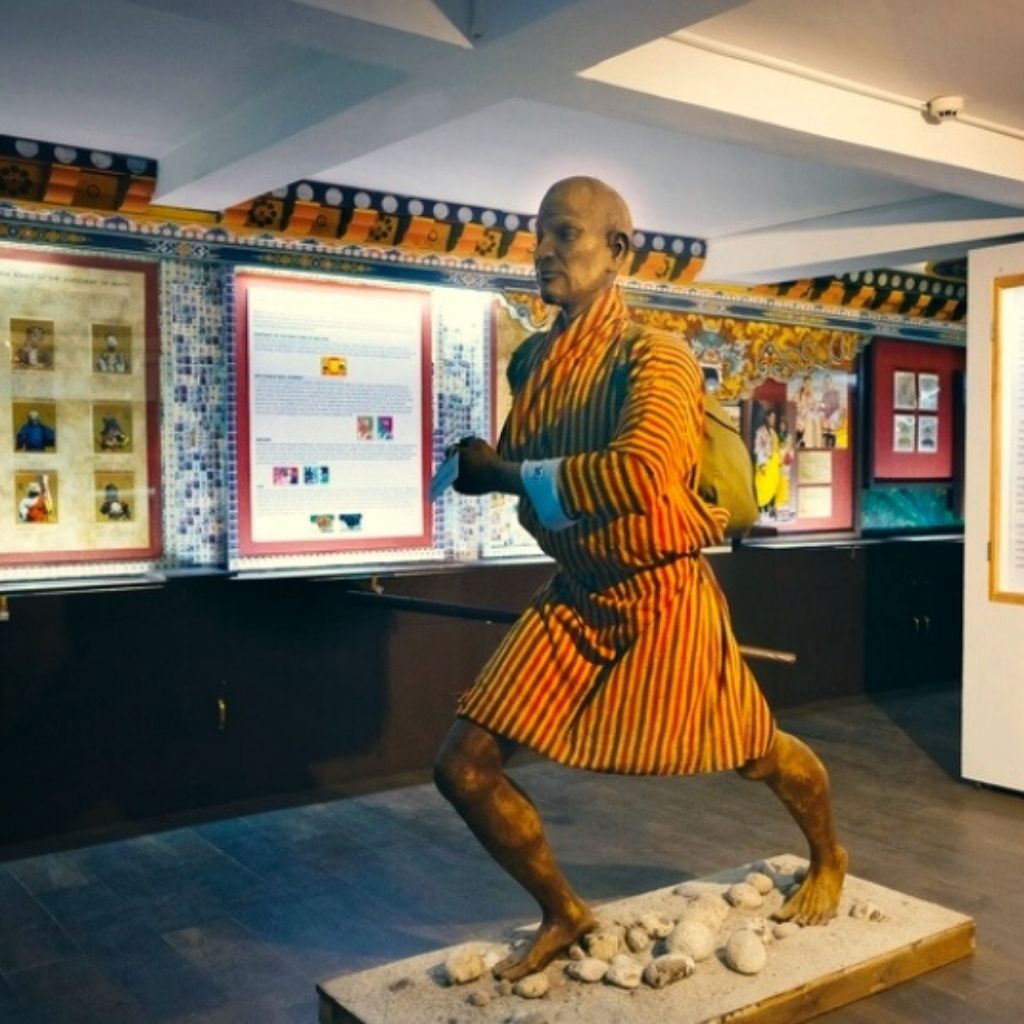 Explore the unexplored…
There is a mysterious and magical aura surrounding Bhutan. While most people know about popular tourist destinations in Bhutan like Paro, Thimphu and Punakha, there are many secret spots in this tiny Himalayan kingdom that remain unexplored. So pack your bags and get ready for an unforgettable journey into the heart of the Himalayas – I promise you won't be disappointed!
Read more – The Land of the Thunder Dragon
Disclaimer:
This blog may contain affiliate links. At no extra cost to you, we may get a small commission if you buy anything. All products and services we endorse have been personally used or come highly recommended to us. These incomes allow us to keep the community supported and ad-free.