In the heart of India's west lies a land where the echoes of ancient history resonate harmoniously with the rhythm of modernity. Welcome to Gujarat, a state that captures the essence of India's diversity and allure like no other. This vibrant state invites you to immerse yourself in its kaleidoscope of colors and experiences. Blessed with diverse landscapes, rich heritage, and vibrant culture, Gujarat is a destination that captivates every traveler's heart. From breathtaking festivals that light up the sky to wildlife spectacles that leave you in awe, and from soul-soothing coastline to soul-stirring adventures, Gujarat awaits you with open arms. Let's take a look at the best time to visit Gujarat as we journey through a calendar of festivals, events and seasons.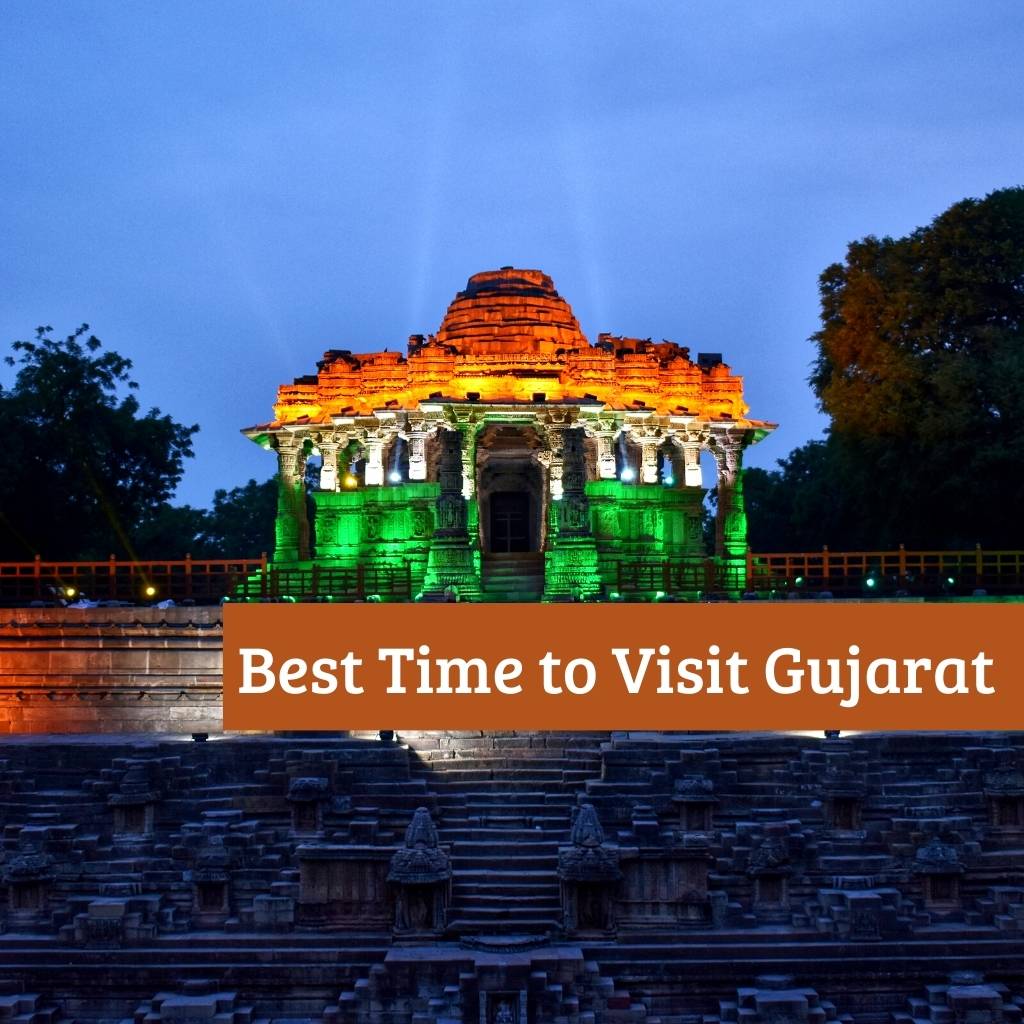 Weather in Gujarat
Weather patterns in Gujarat are diverse throughout the year. The summer season, which lasts from April to June, brings intense heat to the region, with temperatures that soar to 45-47 degrees Celsius in many places. Between July and September, the monsoon provides a welcome respite from the sweltering heat. The state receives moderate to heavy rainfall, rejuvenating the parched lands and transforming the surroundings into lush green expanses. However, caution is advised during this period as the monsoon can also lead to occasional flooding. A delightful respite from extreme temperatures comes in the form of winter, which graces Gujarat from November to January. Cool weather creates an ideal environment for exploring the state's cultural festivals, architectural wonders, and natural wonders. October to March is the best time to experience the charm of Gujarat at its most pleasant and inviting.
Festivals and Events of Gujarat
A land of exuberant celebrations, Gujarat is filled with festivals and events that add an extraordinary charm to the state throughout the year.
Navratri
This vibrant Hindu festival is celebrated across Gujarat from September through October with a lot of fervor and joy. The festival is known as "Navratri," which means "nine nights," during which devotees worship different forms of Goddess Durga, the divine feminine power. There are energetic and colorful dance performances every night, known as Garba and Dandiya Raas, where people gather to celebrate the victory of good over evil and seek the blessings of the Goddess. Besides being a religious celebration, Navratri is a cultural extravaganza that displays Gujarat's rich heritage through dance, music, and traditional attire.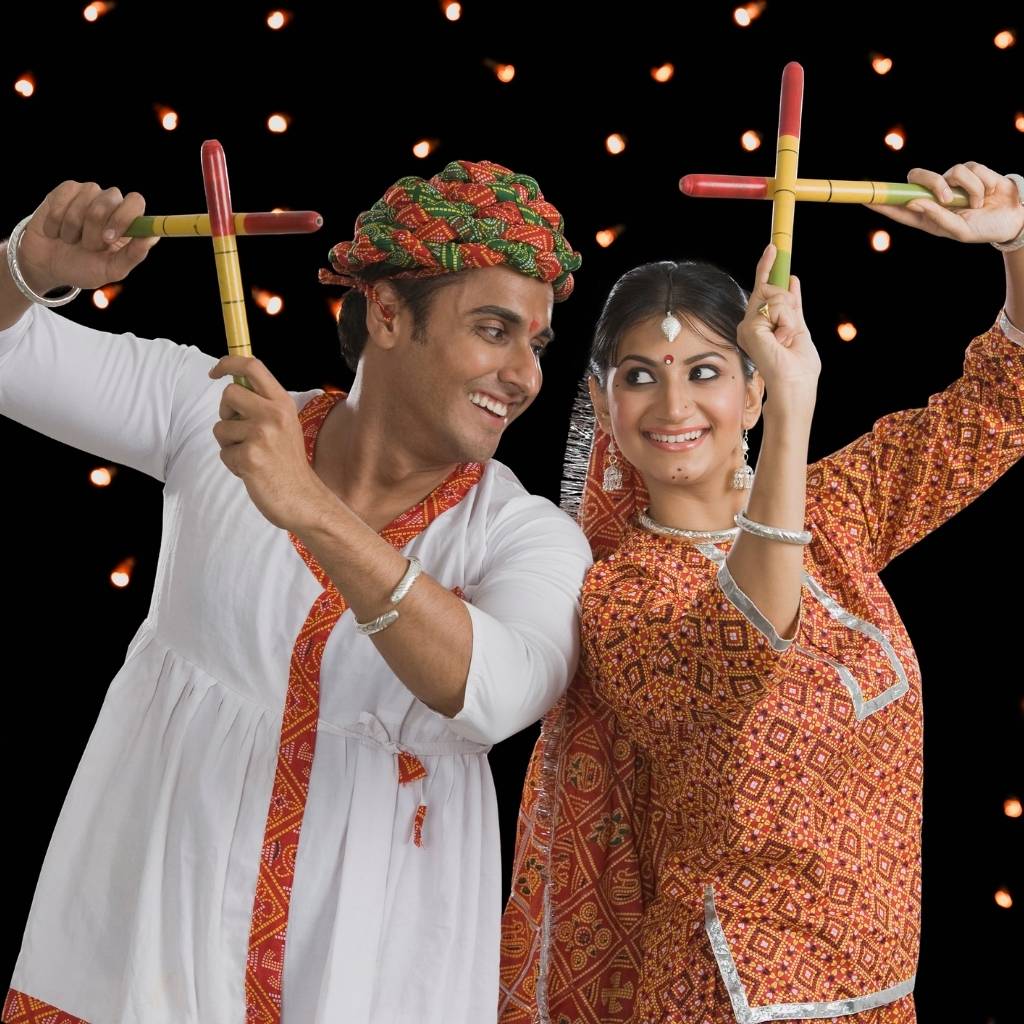 Uttarayan (Kite Festival)
The vibrant Uttarayan Kite Festival takes place annually on the 14th and 15th of January in Gujarat. As the sun rises, the skies above become a dazzling canvas filled with a variety of colorful kites, creating a festive and joyous atmosphere. Ahmedabad, the largest city in Gujarat, is considered to be the best place to witness this lively spectacle. It features kite-flying competitions, cultural performances, and delightful feasts.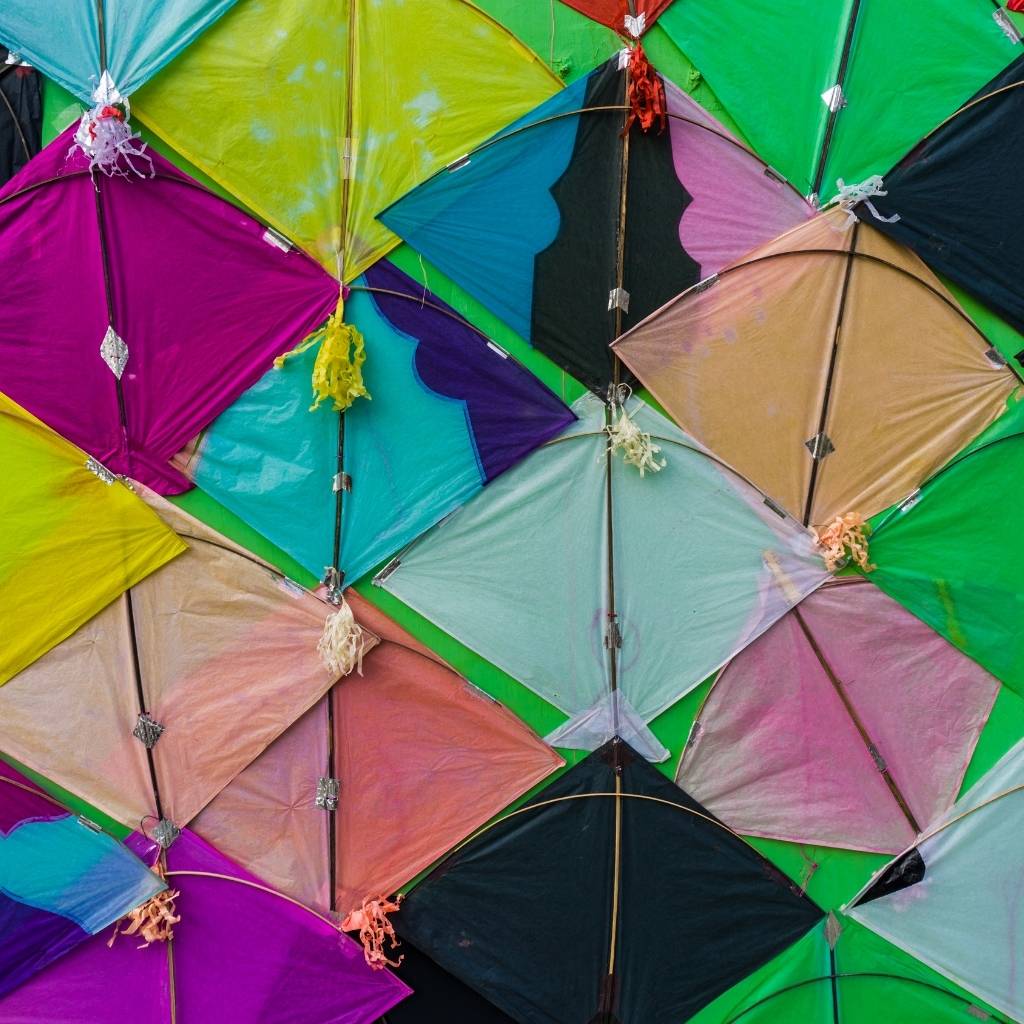 Rann Utsav
Taking place in Kutch every year from November to February, Rann Utsav is a grand celebration that draws visitors from far and wide. During this vibrant festival, you can witness the surreal beauty of the Rann of Kutch, a mesmerizing salt desert that transforms into a stunning white landscape. A plethora of cultural performances, traditional crafts, camel rides, and the opportunity to sleep in luxury tents under the moonlit sky make Rann Utsav an unforgettable experience.
Janmashtami
Gujarat celebrates Janmashtami, the auspicious occasion of Lord Krishna's birth, with great enthusiasm. The festival usually takes place in August or September and features hymns, religious rituals, and vibrant processions and dramas depicting scenes from Lord Krishna's life. Dahi Handi, which symbolizes Krishna's mischievous childhood, is the highlight of the celebration. Participants form human pyramids to break the pot of curd.
Uttarardh Mahotsav (Modhera Dance Festival)
The Uttarardh Mahotsav or Modhera Dance Festival is a grand celebration of classical dance at an awe-inspiring Modhera Sun Temple. This three-day festival takes place in January and showcases performances by renowned artists from all over the country. Amidst the intricate carvings and stunning architecture of this ancient temple, the festival transports the audience into a world full of cultural splendor and artistic excellence.
Rath Yatra
Rath Yatra is an important religious event celebrated in Gujarat during June or July. In this grand procession, beautifully decorated chariots carry the idols of Lord Jagannath, his brother Balabhadra, and sister Subhadra through the streets of various cities. A vibrant and joyful atmosphere of chanting, singing, and dancing accompanies the procession of massive chariots pulled by devotees seeking blessings and divine grace. Rath Yatra represents religious devotion and cultural heritage in a remarkable way.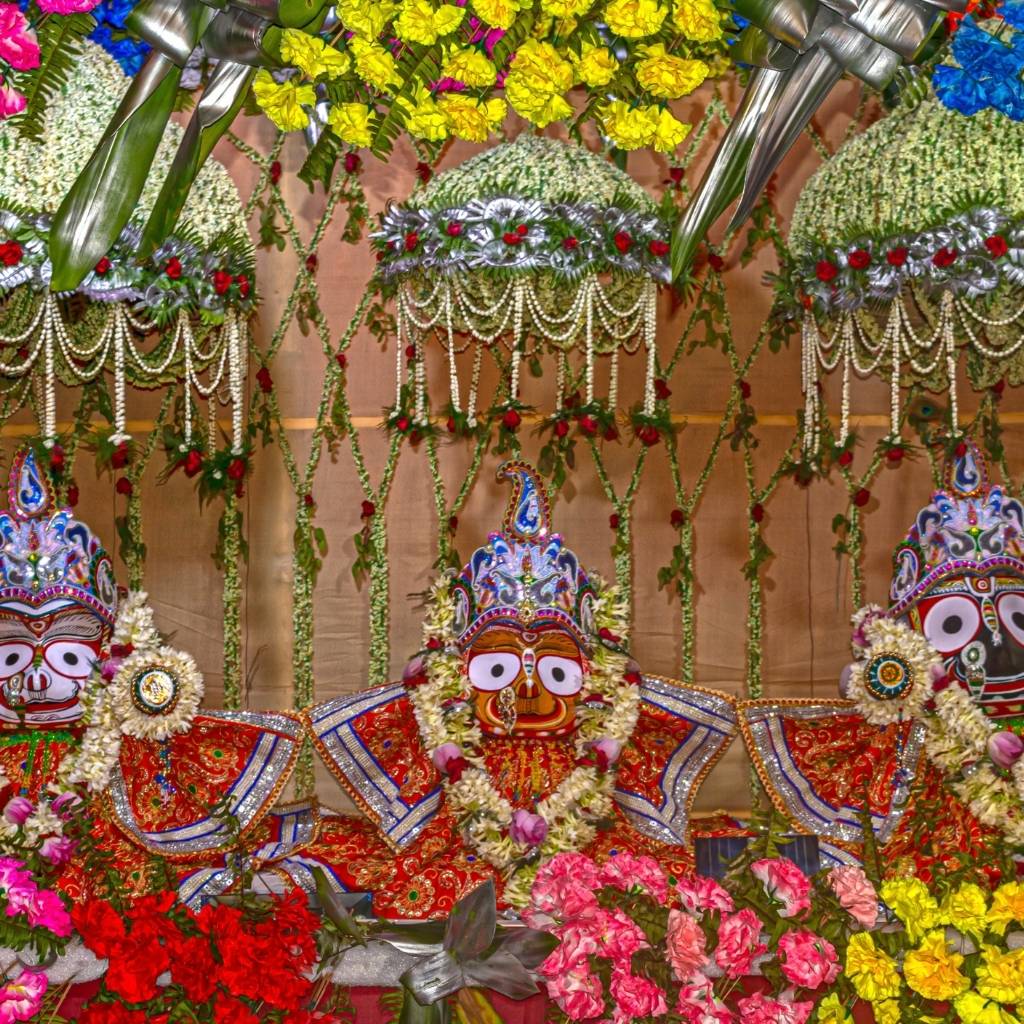 The Tarnetar Fair
The Tarnetar Fair, or Tarnetar no melo in Gujarati, is a traditional and vibrant cultural event celebrated every year around August or September. Young men and women from various communities come together for this colorful matchmaking festival in search of life partners. It features a rich display of local crafts, folk music, and dance, capturing the essence of Gujarati rural customs and traditions. As a celebration of love and togetherness, Tarnetar Fair gives a fascinating look at the region's cultural heritage.
Top Tourist Attractions of Gujarat
Gujarat, a treasure trove of cultural heritage and natural wonders, beckons travelers with its splendid array of tourist attractions that cater to a wide range of interests.
Gir Forest
As the last abode for Asiatic lions, the Gir Forest is an ecologically significant wildlife sanctuary. With 1,412 square kilometers of lush forest, it offers thrilling safaris so you can see these majestic creatures in their natural habitat. In addition to lions, the Gir Forest is home to diverse flora and fauna, making it a must-visit destination for nature enthusiasts.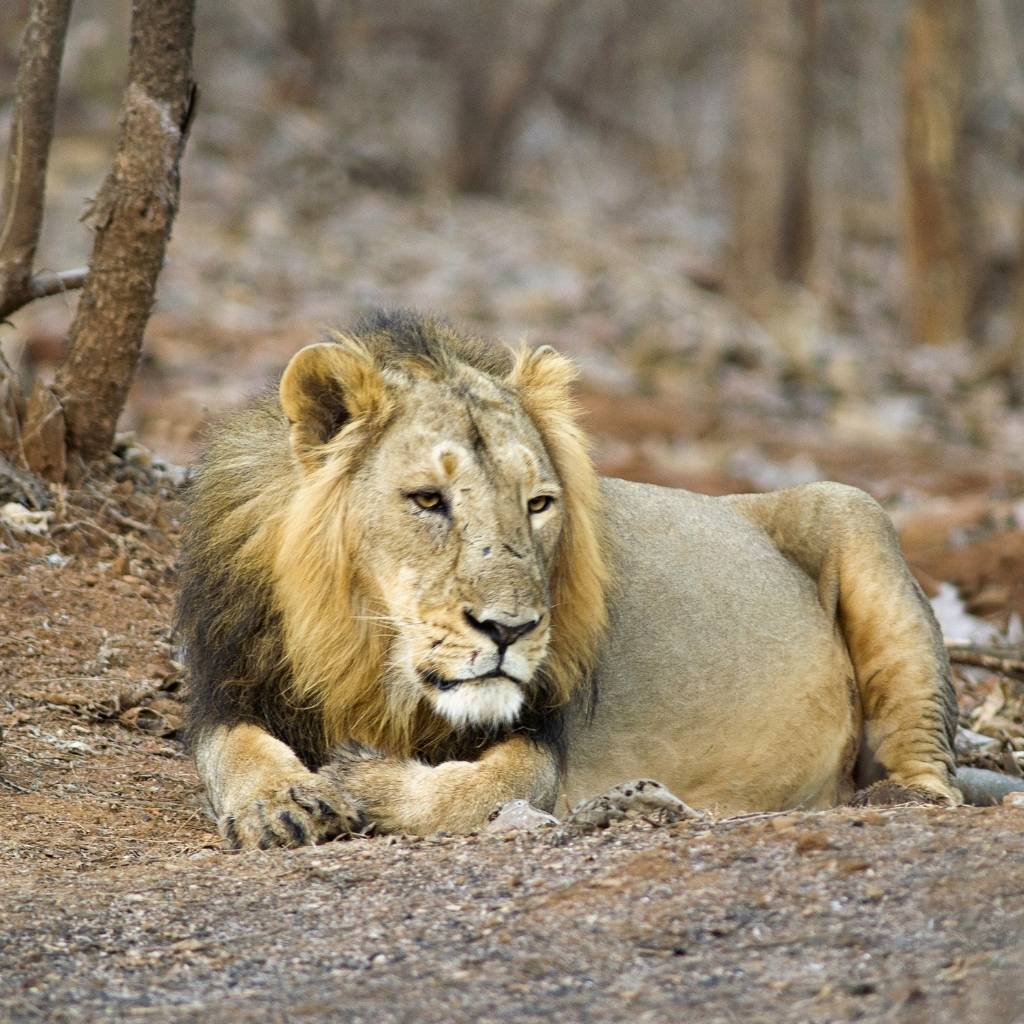 Dwarka
Located on the western tip of Gujarat, Dwarka is an ancient and sacred city steeped in mythology and history. Hindus revere it as Lord Krishna's kingdom and a pilgrimage site. Dwarkadhish Temple, dedicated to Lord Krishna, draws over a million devotees each year from all over the world to seek blessings and experience the divine aura. Its serene coastal setting and cultural significance make Dwarka a spiritually enlightening and culturally captivating destination.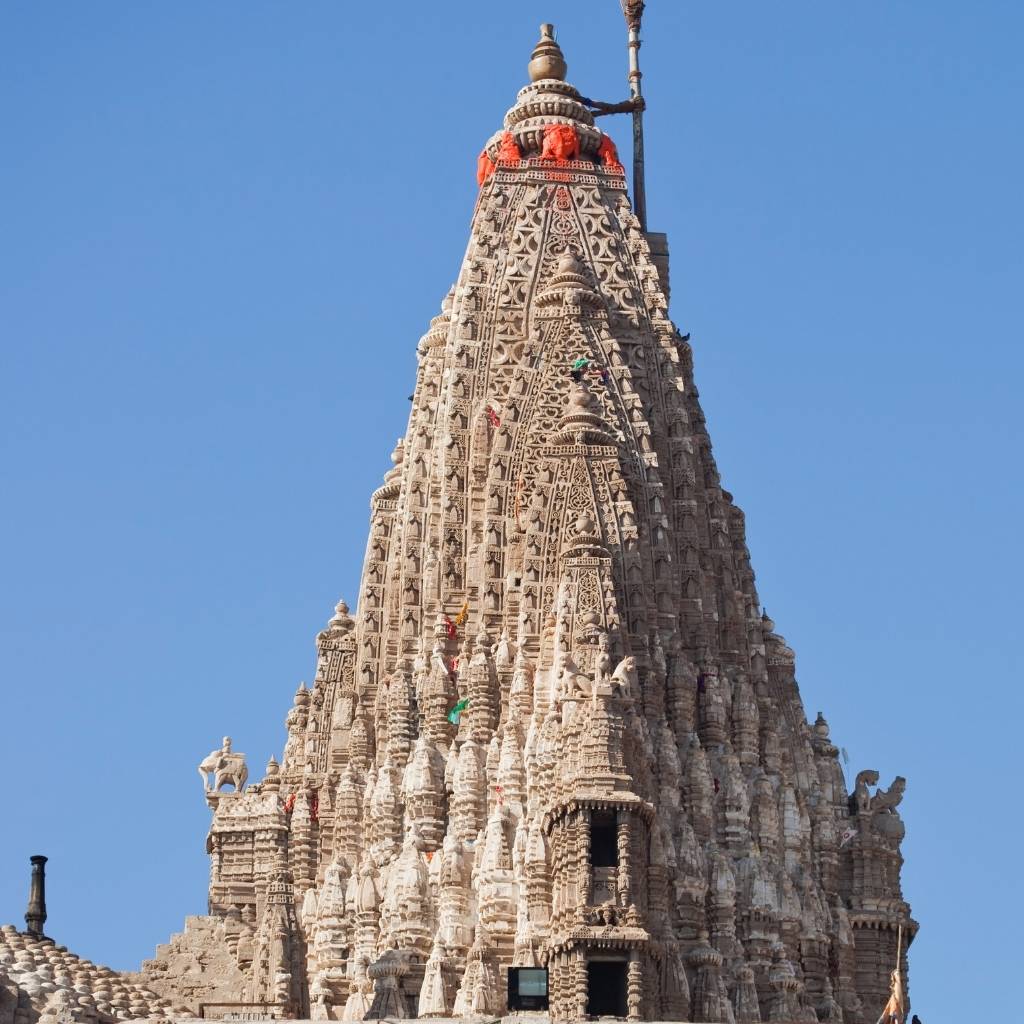 Diu and Daman
Diu and Daman, situated on Gujarat's western coast, are fascinating destinations steeped in history and influenced by Portuguese culture. Once a part of Portuguese India, they exhibit a fascinating blend of Indian and European cultures. Known for their beautiful beaches, historic forts, and colonial architecture, these destinations offer a unique and alluring coastal experience.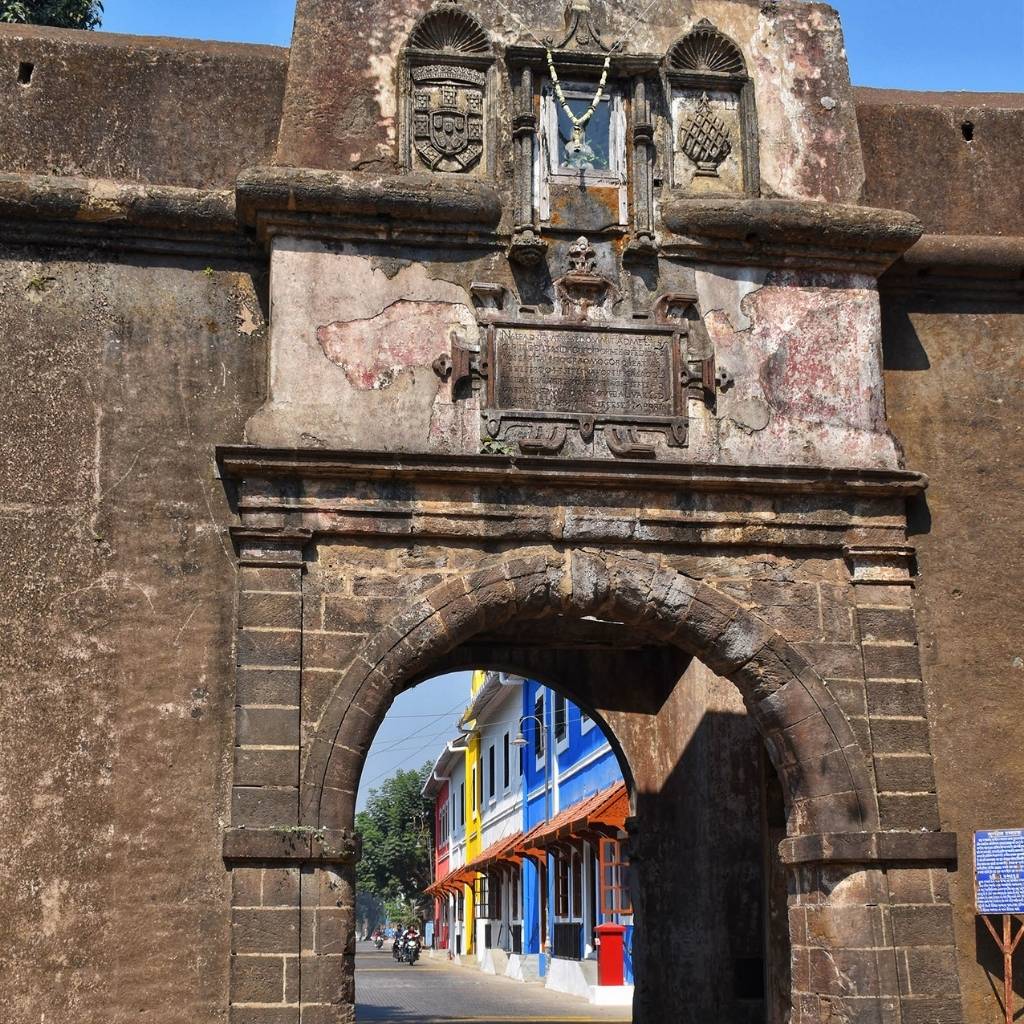 Champaner
Champaner-Pavagadh Archaeological Park is a UNESCO World Heritage Site known for its well-preserved ancient ruins and historical treasures. As a former capital of Gujarat, it possesses a unique blend of Indo-Islamic architecture. The archaeological park includes many forts, palaces, mosques, and stepwells, revealing the region's rich cultural heritage and enticing history.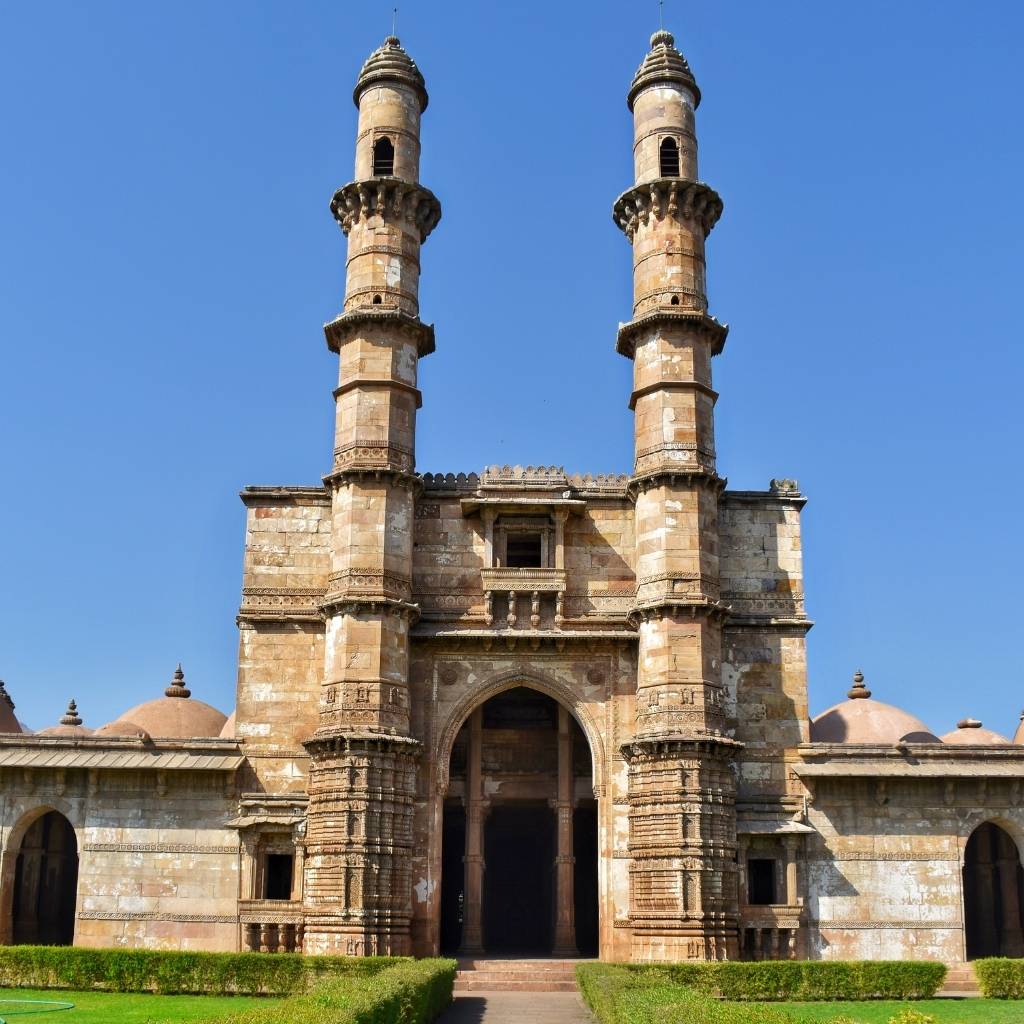 Ahmedabad
Ahmedabad, the first World Heritage City in India, is a captivating metropolis that offers a harmonious blend of history, culture, and modernity. The guided heritage walk in the walled city of Ahmedabad takes you through the bustling bazaars, exquisitely carved havelis, and elegant mosques to demonstrate its rich heritage. It is also home to the largest vintage car museum in the world. Its vibrant and lively atmosphere makes Ahmedabad a must-visit destination for travelers seeking a blend of tradition and contemporary style.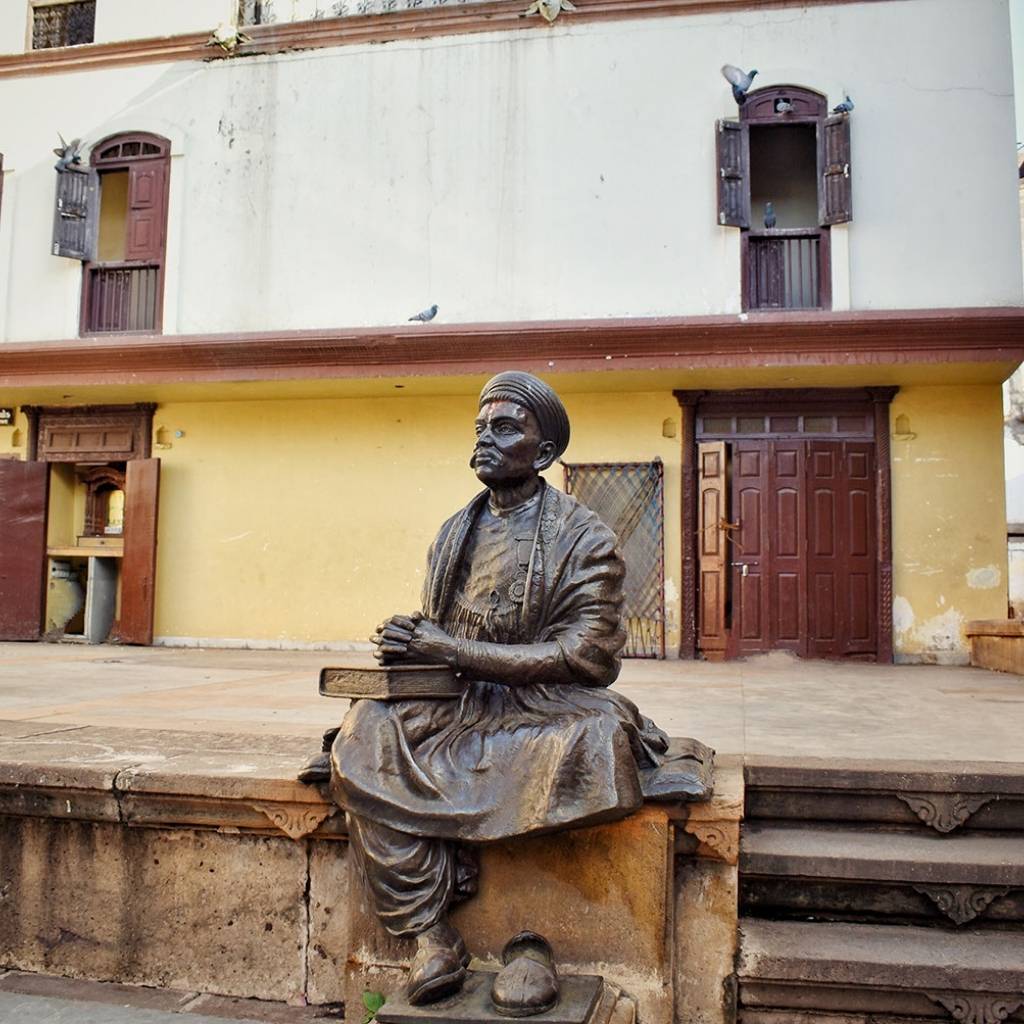 Rani ni Vav
A mesmerizing stepwell from the 11th century, Rani ni Vav is another UNESCO World Heritage Site in Gujarat. Featuring intricate carvings on its walls, this architectural marvel serves as a testament to the craftsmanship of ancient Gujarat. Its impressive size and artistic beauty make Rani ni Vav a popular destination for history and architecture enthusiasts.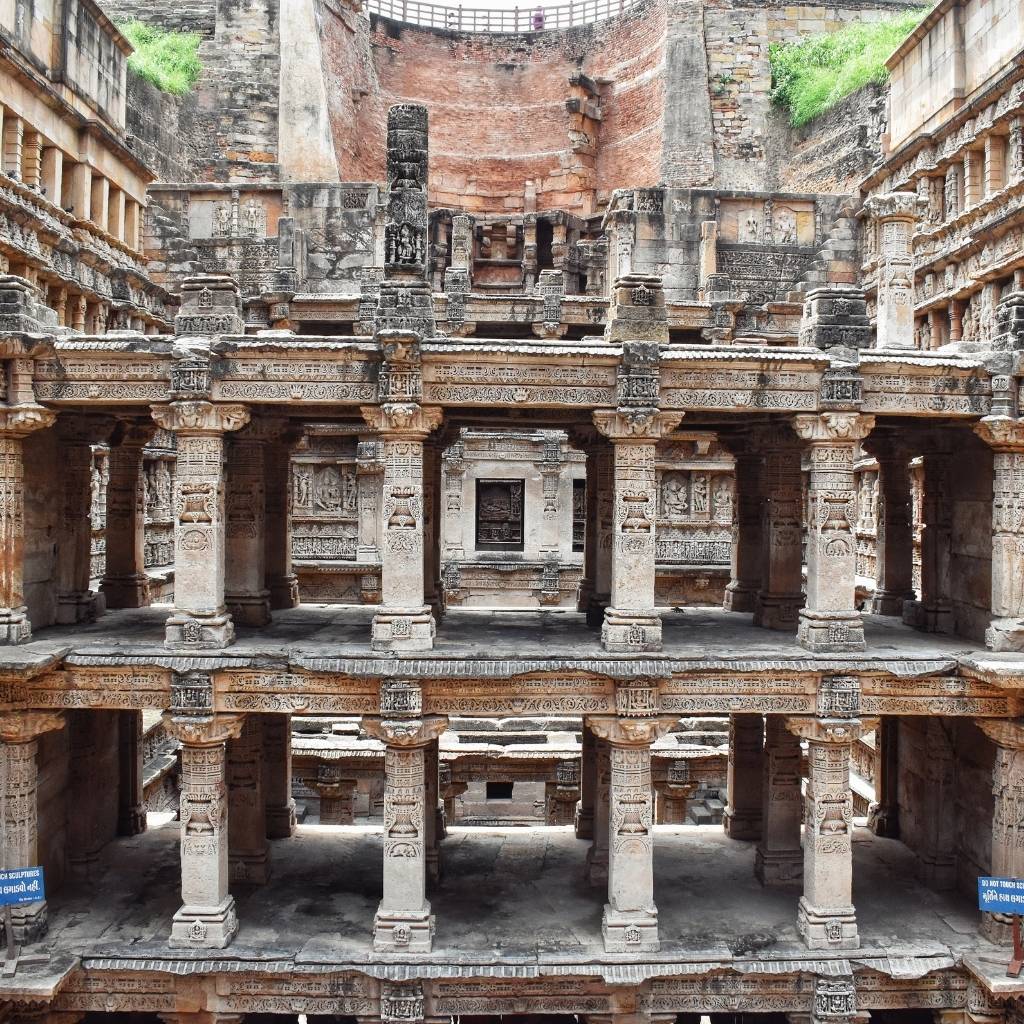 Vadodara
Vadodara is a city rich in history and culture. There are also beautiful gardens, museums, and temples in the city, making it a great place to explore Gujarat's royal and cultural heritage. This city boasts the opulent Laxmi Vilas Palace, the royal abode of the Gaekwad dynasty.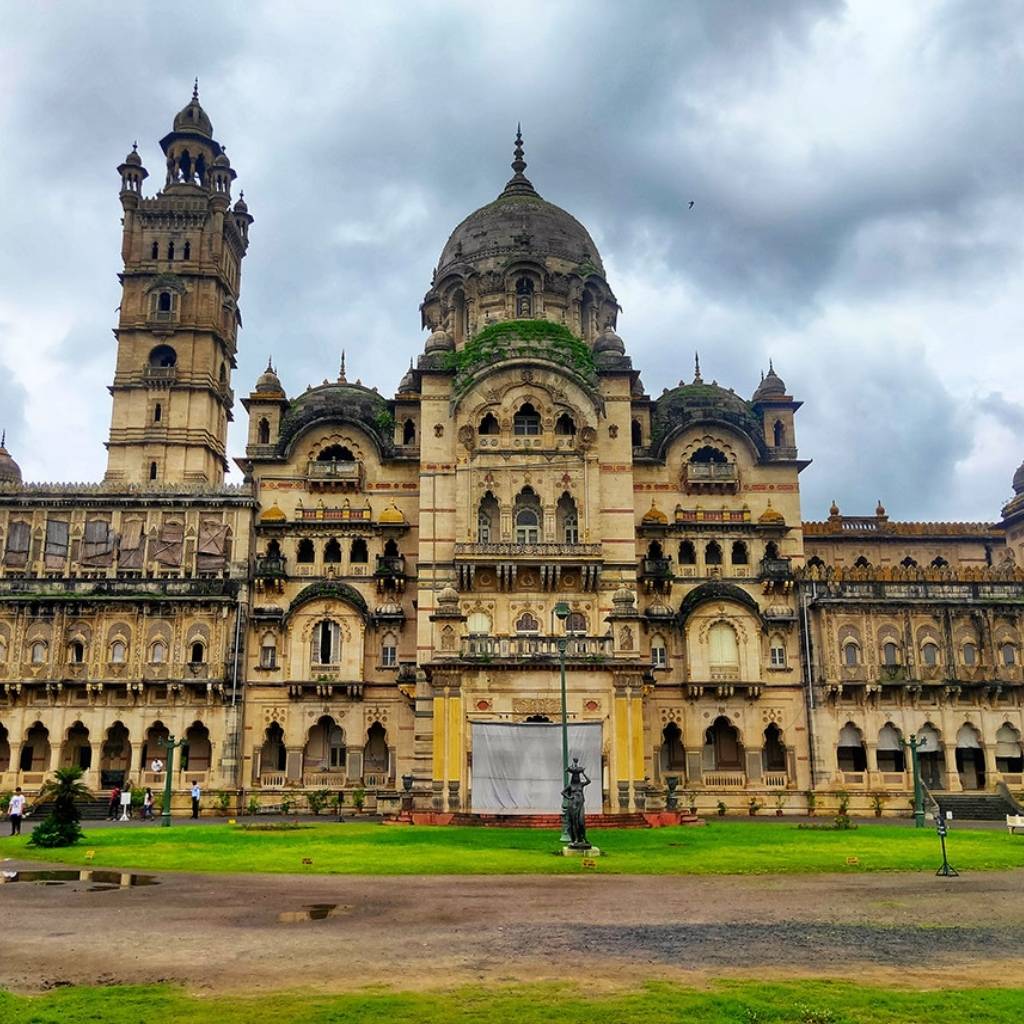 Hill Stations in Gujarat
Known for its diverse landscapes, Gujarat offers some serene hill stations that are a welcome relief from the oppressive heat of the summer months.
Saputara
As Gujarat's most famous hill station, Saputara is nestled in the Western Ghats and is a popular destination for nature lovers and adventure seekers. It has a pleasant climate throughout the year, but the best time to visit is during or following the rainy season. Among Saputara's many attractions are scenic lakes, lush forests, and an array of outdoor activities.
Idar
Located in the Aravalli Range, The tranquil hill town of Idar is popular for its scenic landscapes and historical significance. In addition to its ancient temples and forts, it offers breathtaking views of the surrounding valleys. It is known for its large boulders, making it an ideal place for rock climbers. Moreover, its rugged terrain and picturesque landscape make it an ideal location for trekking and camping.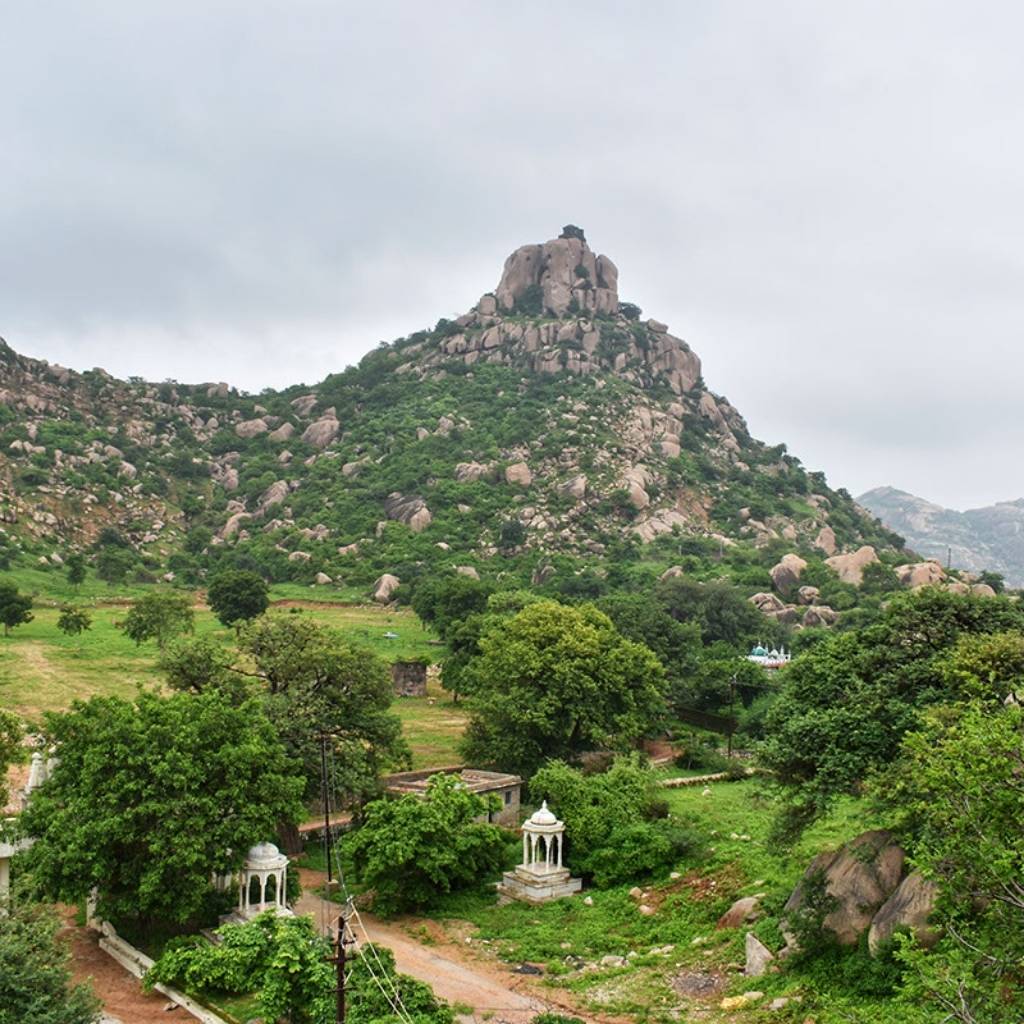 Wilson Hills
Wilson Hills is a serene hill station in Gujarat's Valsad district that is a hidden gem for visitors. It offers a quiet escape from the plains thanks to its misty landscapes, lush greenery, and pleasant climate. Wilson Hills offers the perfect retreat away from hustle and bustle with its tranquil surroundings and breathtaking views.
Seasonal Culinary Delights
As part of its rich culinary heritage, Gujarat offers an array of seasonal dishes that celebrate the flavors of the season. Winter is the time of year when locals enjoy Undhiyu, a wholesome mixed vegetable dish made with winter greens, beans, and spices. This delicious combination is perfect for a chilly evening meal that provides comfort and nourishment.
As When the scorching summer heat descends upon Gujarat, Aam Ras embraces the season's sweetness. Delicious mango puree made from ripe, juicy mangoes, served chilled with hot fluffy pooris. Not only is Aam Ras delicious, but it also symbolizes Gujarat's love for mangoes, which are extensively cultivated there.
As the monsoon approaches, the state welcomes the crisp and savory delight of Fafda and Jalebi. When paired with golden and syrupy jalebis, fafda, a crispy gram flour snack, creates a mouth-watering combination that is often enjoyed during the rainy season. Having both savory and sweet dishes together perfectly complements the cool weather of monsoon season.
Gujarat's street food culture thrives throughout the year, offering savory delights like Dhokla, Khandvi, and Gathiya, making it a gastronomic paradise.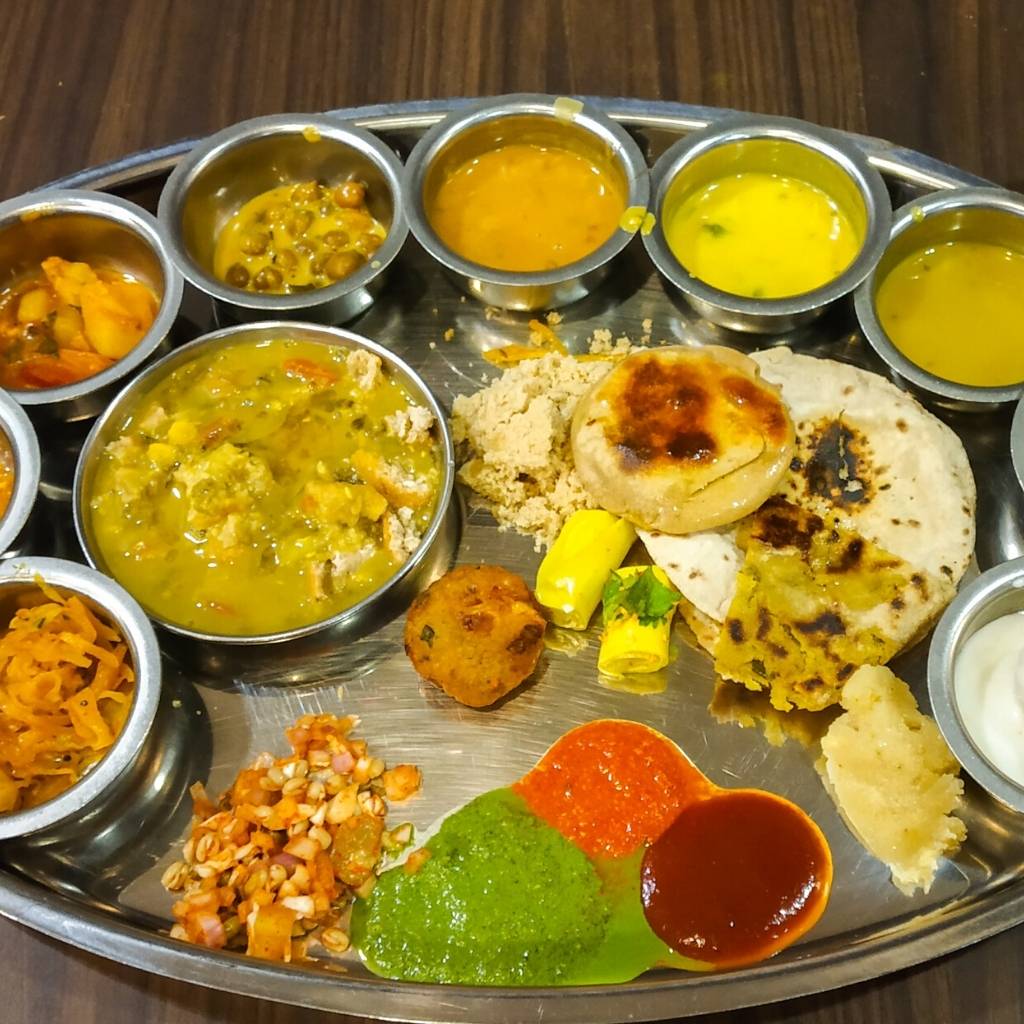 Despite the fact that many dishes change with the seasons, the Gujarati Thali remains a year-round culinary delight. On a platter, this wholesome meal offers a variety of dishes, such as dal, kadhi, vegetables, roti, rice, snacks, sweets, and pickles. This symphony of flavors, textures, and colors reflects the unique combination of sweet, salty, spicy, and tangy tastes typical of Gujarati cuisine. With its rich and creamy Kadhi, tangy Kachumber salad, crunchy snacks and sweet and nutty Shrikhand, the Gujarati Thali provides a complete and satiating culinary experience. In addition to being enticing to the senses, it offers a true taste of Gujarati cuisine.
Shopping Extravaganza
Gujarat offers a shopping extravaganza that is as diverse and vibrant as the state itself. While food and tourist places might be seasonal, shopping in Gujarat knows no bounds, surprising visitors with an array of choices all year round. Handicrafts and textiles are among Gujarat's top attractions for shopaholics. Traditional and colorful Gujarati-style dresses, particularly during the festive season of Navratri, adorn the markets, leaving shoppers spoilt for choice with countless design varieties.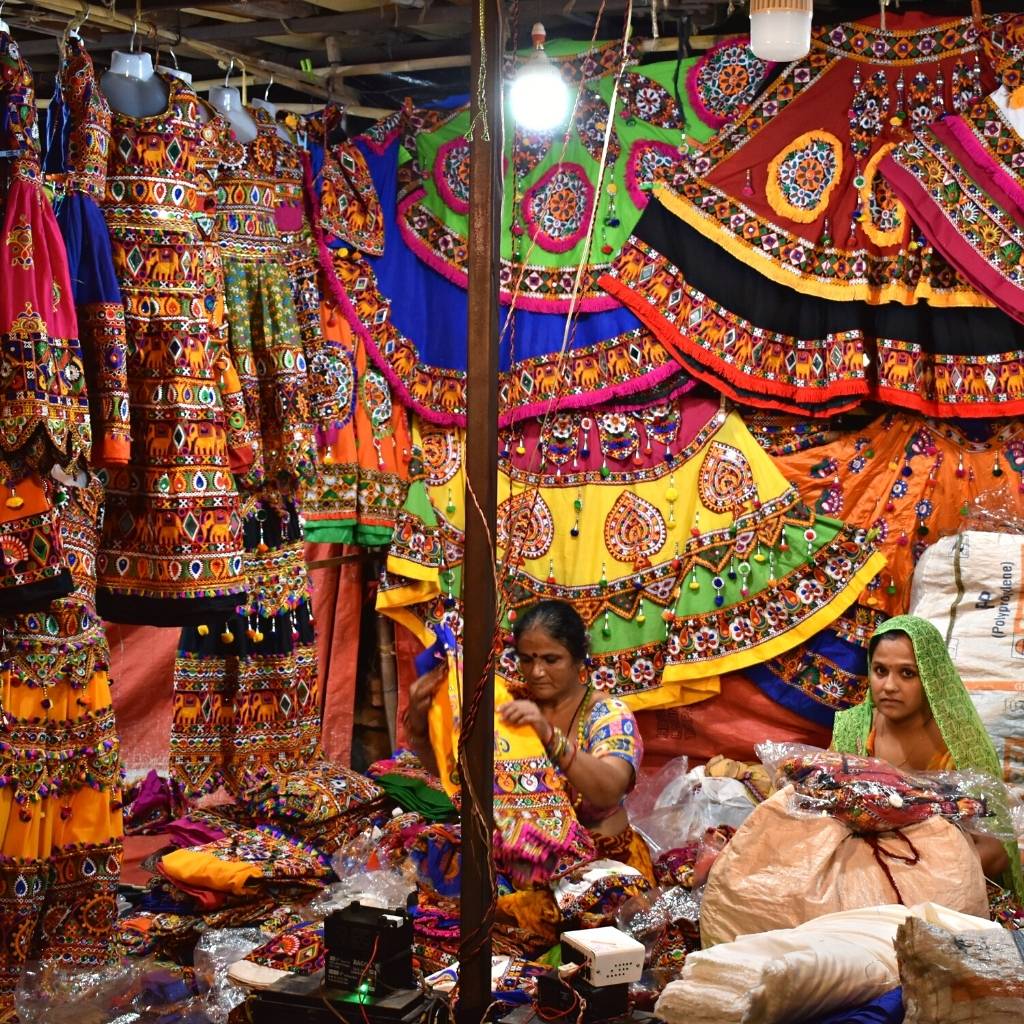 Bandhani and Patola are two iconic textile art forms that capture Gujarat's craftsmanship. Bandhani is a traditional tie-and-dye technique in which artisans tie small dots on fabric before dyeing them. This results in sarees, suits, and scarves decorated with breathtaking patterns and colors. In contrast, Patola is a highly sophisticated, labor-intensive art of weaving silk sarees with double ikat patterns. Each of these exquisite sarees is handwoven by master weavers, and is a masterpiece of artistry and skill.
Besides textiles, Gujarat is renowned for its jewelry craftsmanship, especially gold jewelry. There is a rich variety of gold jewelry in the state, including traditional and contemporary styles to suit various tastes. The jewelry markets of Gujarat have something to offer everyone, whether they are looking for intricate designs or statement pieces. For those who want to take home a piece of Gujarat's vibrant culture and heritage, Gujarat's shopping extravaganza promises an enriching experience.
Get ready for an unforgettable experience!
With its diverse landscapes, rich cultural heritage, and vibrant festivals, Gujarat captivates travelers. The state offers something extraordinary throughout the year, whether you are looking for peaceful hill stations, cultural extravaganzas during Navratri, or refreshing Gujarati cuisine. You will leave Gujarat with cherished memories for a lifetime regardless of the season. Pack your bags and get ready for an unforgettable experience in India's most enchanting state.