Welcome to Gujarat, a land of diverse landscapes, rich history, and vibrant culture. From serene beaches to ancient temples, bustling cities to tranquil countryside, Gujarat offers a fascinating journey through its many facets. In this enchanting land, modernity seamlessly blends with tradition, and natural wonders coexist with architectural wonders. Let me take you on a virtual tour of some must-visit destinations in Gujarat that showcase its rich offerings.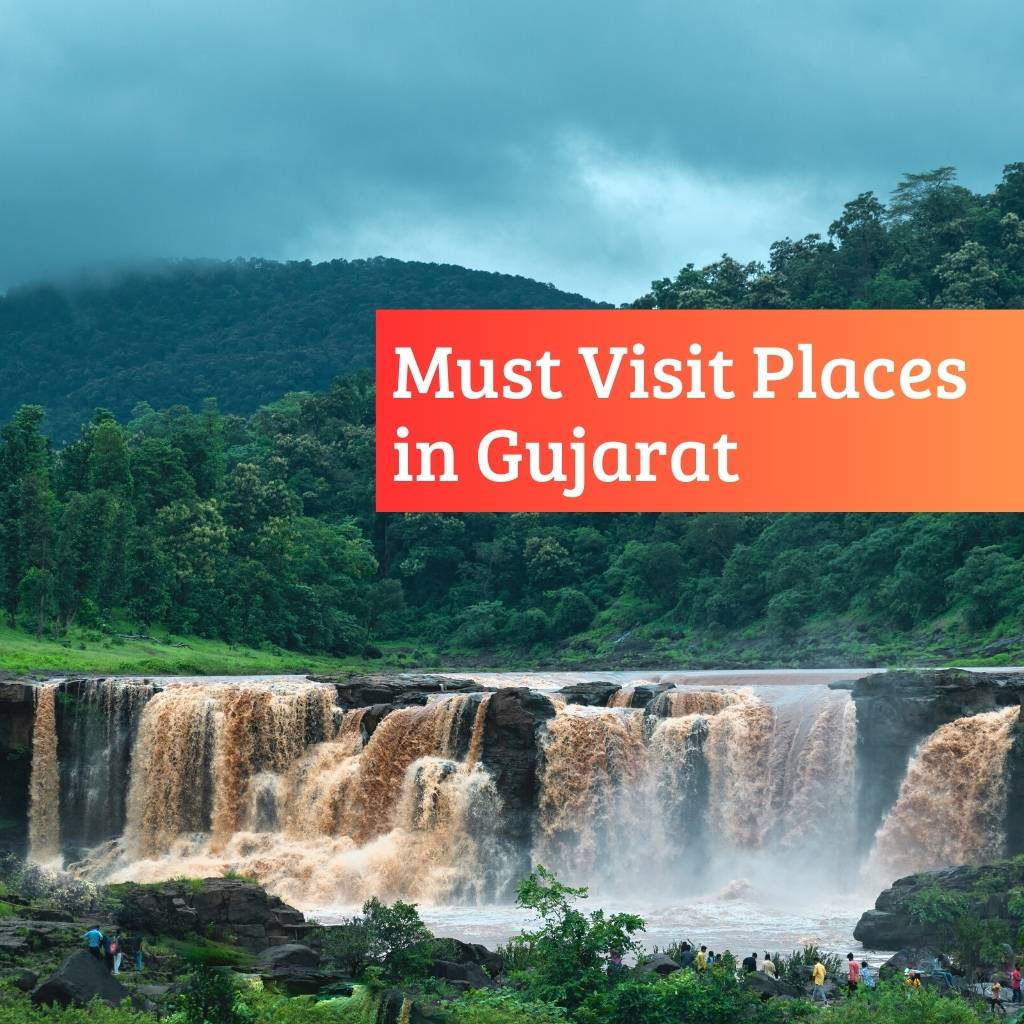 The Walled City of Ahmedabad
The walled city of Ahmedabad is a testament to the rich cultural heritage of Gujarat. With a legacy that spans over 500 years, this part of the city carries the distinction of being India's first UNESCO World Heritage City. Discover a blend of ancient architecture, vibrant bazaars, and intricate craftsmanship as you journey through the winding lanes and crowded markets. The heritage walk in Ahmedabad is like a journey back in time, as you discover layers of history at every step. From its exquisite temples to magnificent mosques, the walled city offers a captivating journey through its architectural marvels.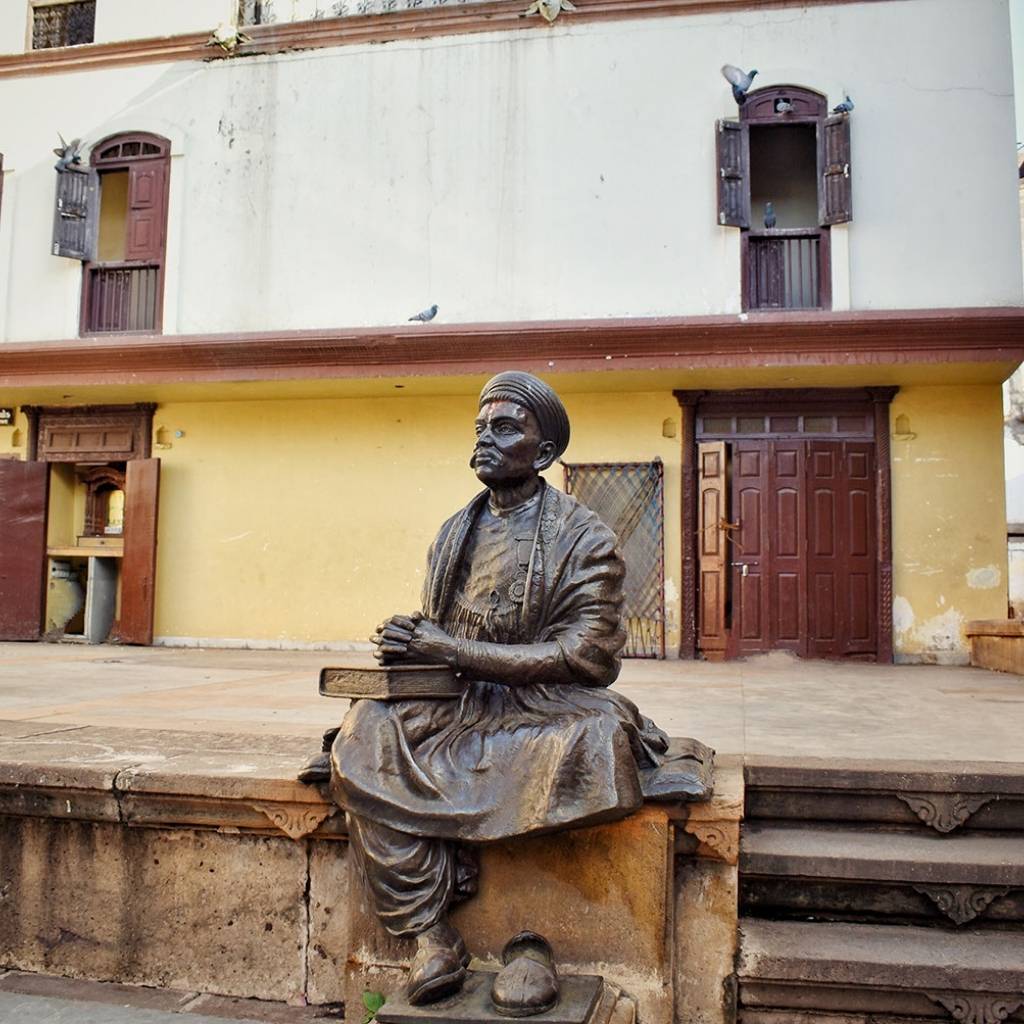 Champaner-Pavagadh Archaeological Park
Champaner-Pavagadh Archaeological Park showcases Gujarat's rich history and architectural excellence. A UNESCO World Heritage Site, it is a harmonious blend of Indo-Islamic architectural styles that span centuries of cultural exchange and artistic mastery. Several mosques, step wells, and temples in the park display intricate craftsmanship typical of their respective eras. Perched atop Pavagadh Hill, Kalika Mata Temple provides panoramic views of the surrounding area. Visitors can explore the complex's intricate carvings and elegant minarets and step back in time to a bygone era of spirituality and architectural finesse.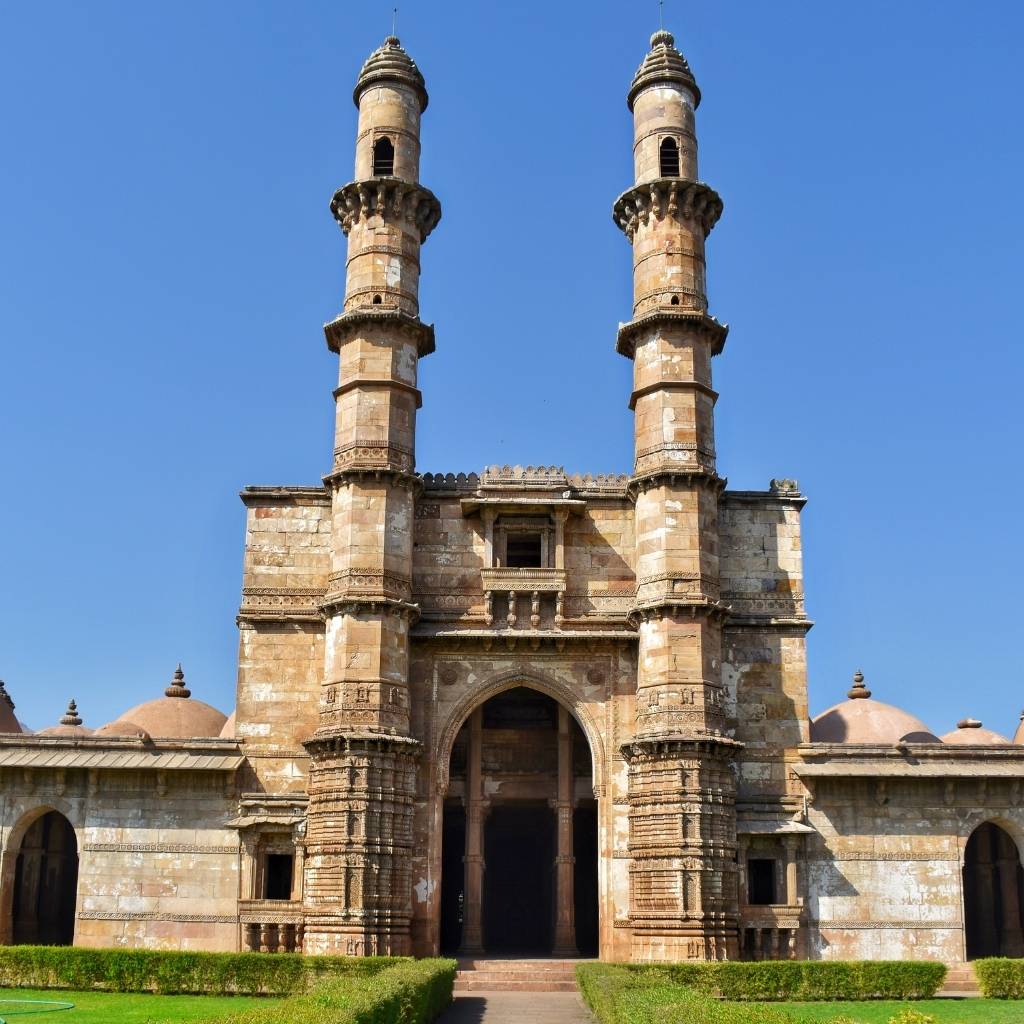 Statue of Unity
The Statue of Unity serves as an iconic memorial to India's visionary statesman, Sardar Vallabhbhai Patel. Located along the Narmada River in Gujarat, this colossal statue stands at a height of 182 meters and is currently the tallest statue in the world. As a symbol of unity, the monument pays tribute to Sardar Patel's key role in uniting India's diverse princely states after independence. Besides its symbolic significance, the Statue of Unity offers a range of experiences, including an observation deck that provides panoramic views of the surrounding area. Visitors can learn more about Sardar Patel's life and achievements at the museum within the complex.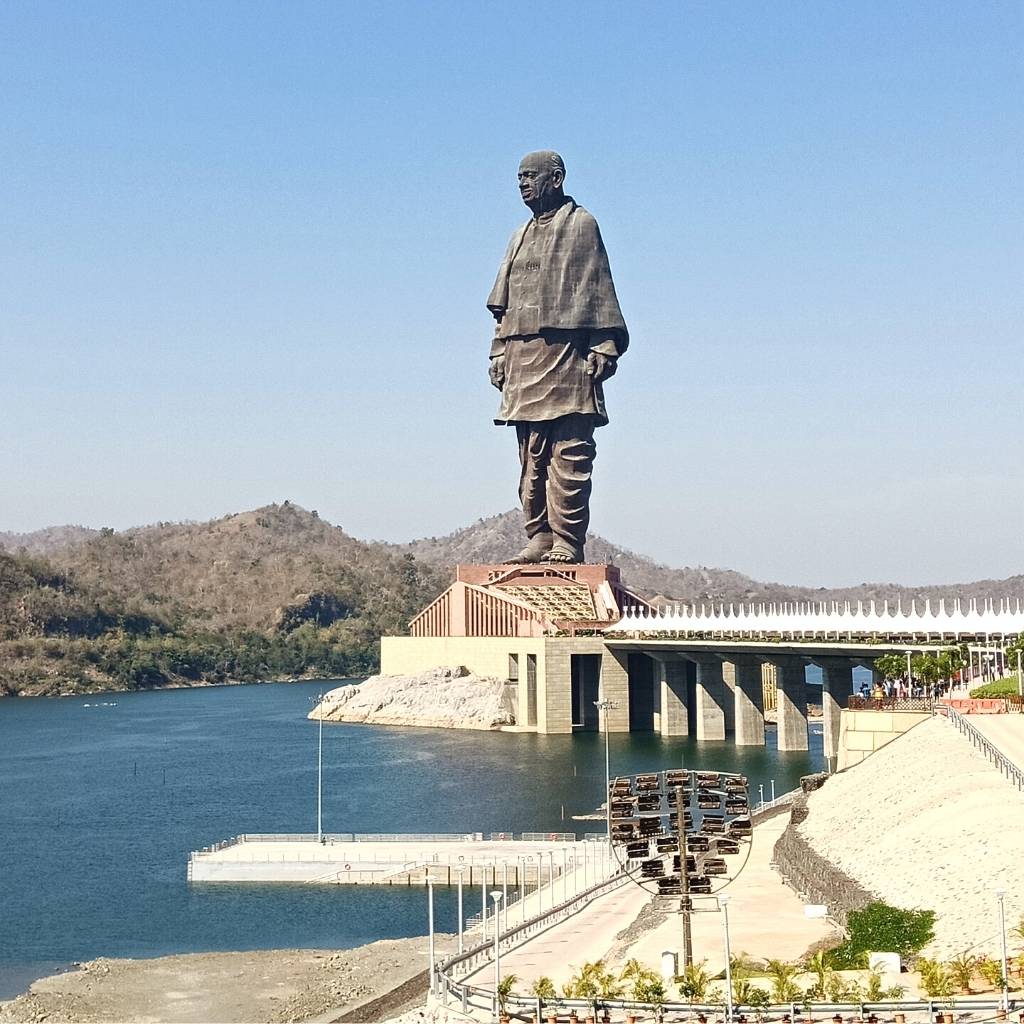 Vadodara – the cultural capital of Gujarat
Vadodara, often dubbed the "Cultural Capital of Gujarat," is a hidden gem that beckons travelers with its rich historical marvels. Surprisingly, many visitors to Gujarat tend to overlook this captivating city, often bypassing its exciting cultural heritage. While some may make a brief stop in Vadodara en route to the Statue of Unity, they miss out on delving into the city's fascinating architecture that paints a vivid picture of its past.
Its allure stems from its association with Maharaja Sayajirao Gaekwad III, a ruler who turned Vadodara into an educational and cultural center. Among his many contributions to education and culture are the Maharaja Sayajirao University and the Baroda Museum. Despite being overshadowed by other destinations in Gujarat, Vadodara beckons travelers to immerse themselves in its rich culture. Take a stroll through its historical quarters, soak up the grandeur of its landmarks, and feel its artistic pulse.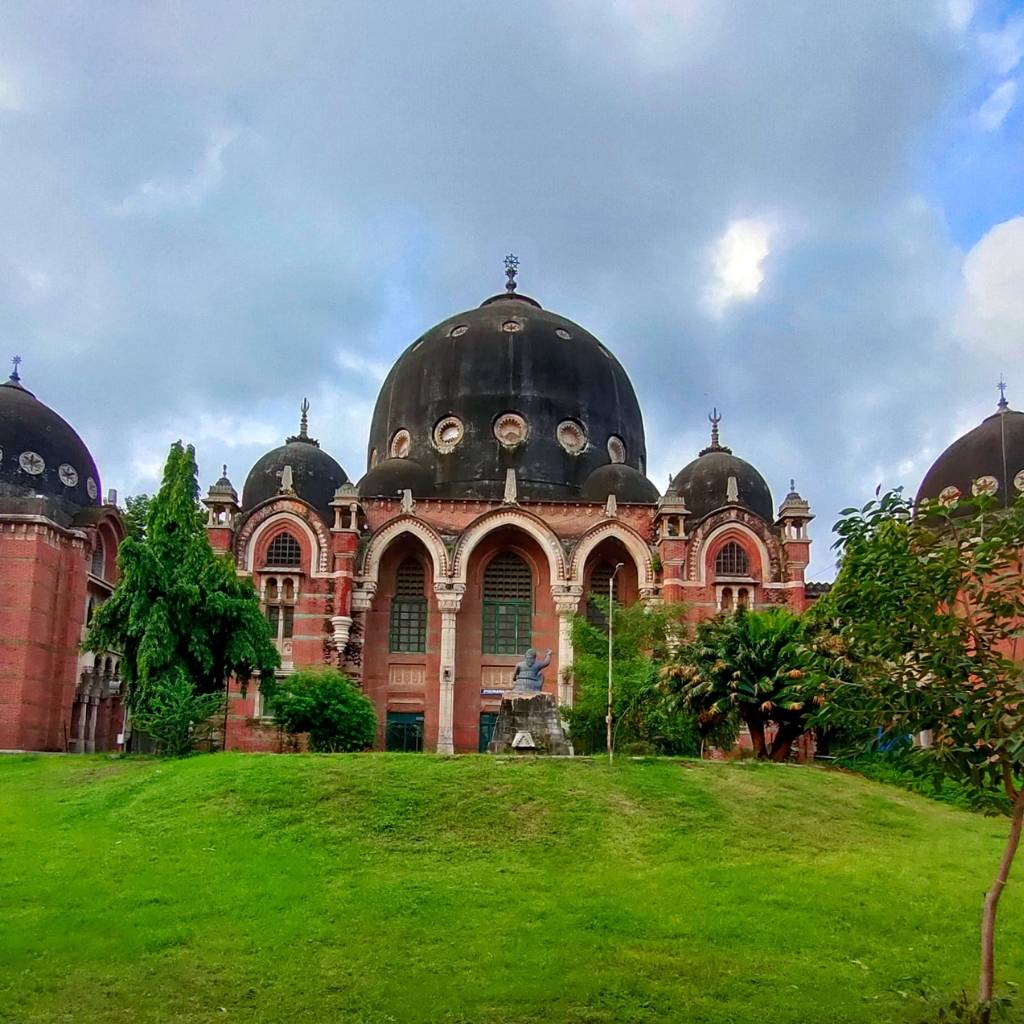 Laxmi Vilas Palace – world's largest private residence
Vadodara's Laxmi Vilas Palace, constructed in 1890 with 170 rooms, is the world's largest private residence. In this opulent Indo-Saracenic architectural masterpiece, Indian, Islamic, and European influences can be found in harmony. It features intricate designs, ornate facades, and lavish interiors. Across its 500 acres, the palace features a captivating blend of ornamental elements, such as mosaic floors, stained glass windows, and sculpted pillars. With its intricate mosaic work and Venetian ceiling, the palace's Darbar Hall is particularly impressive. A self-guided audio tour of Laxmi Vilas Palace will take you into the opulence of bygone regal times, highlighting the legacy of the Gaekwad dynasty.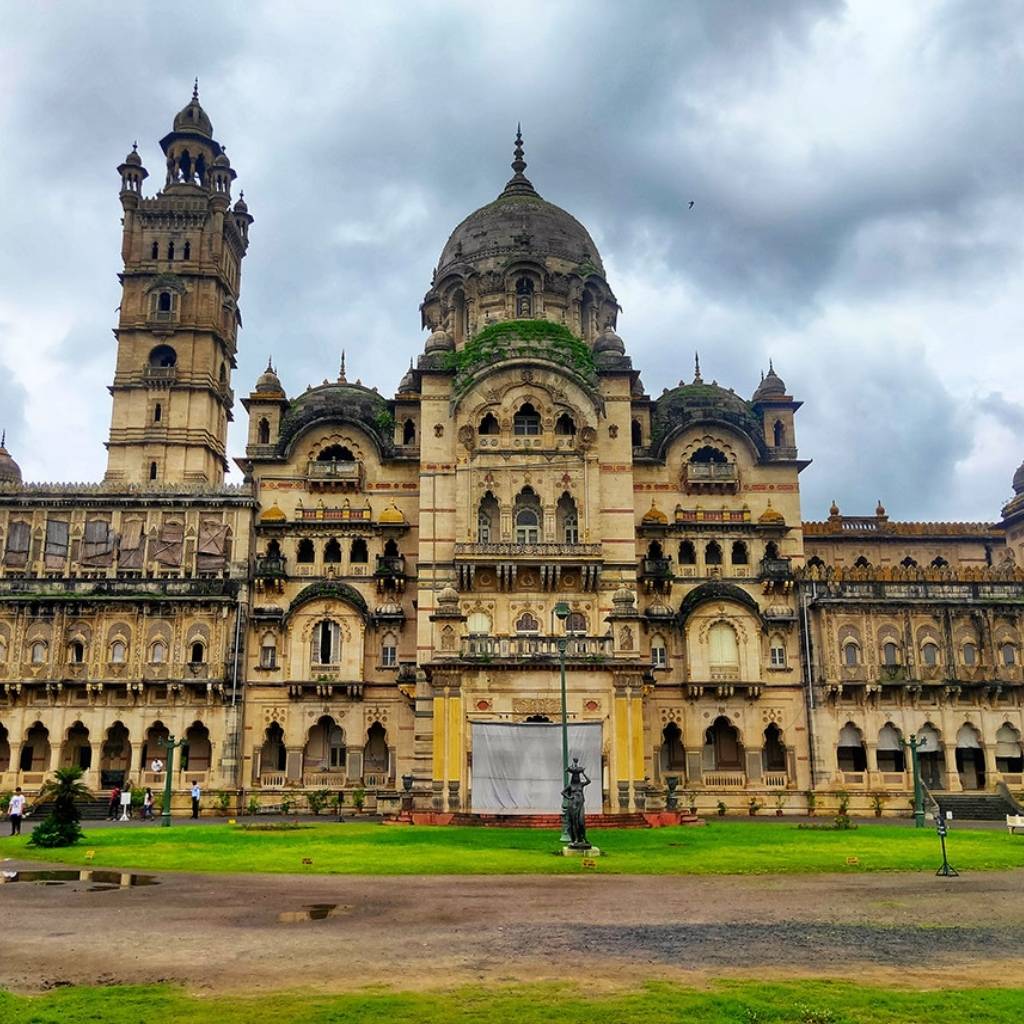 Gir National Park
The Gir National Park is a sanctuary for critically endangered Asiatic lions. The 1,400 square kilometer area of diverse landscapes is home to not only lions, but also leopards, deer, and various bird species. Over the years, the park's conservation efforts have contributed to the growth of the lion population. Visitors can experience these iconic creatures up close by going on guided safaris.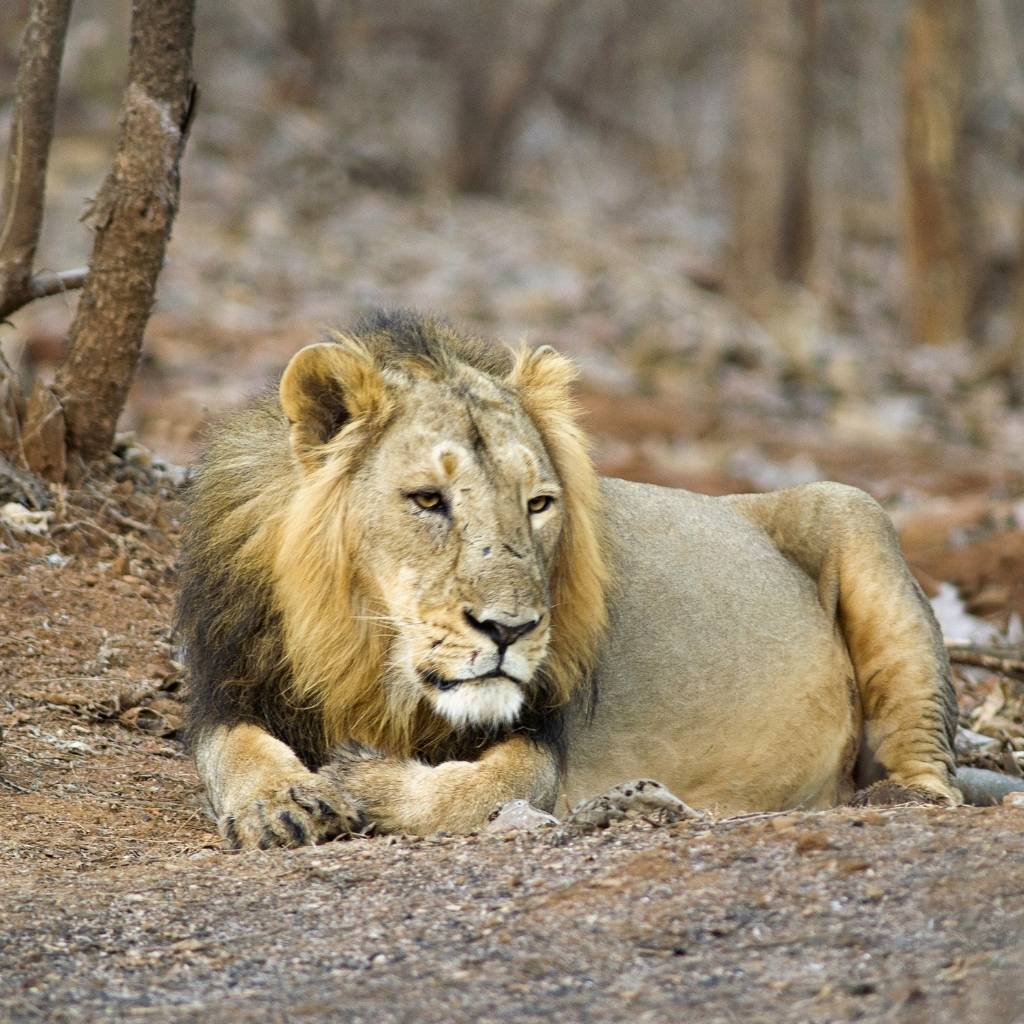 The Sacred City of Dwarka
Dwarka is a city of immense religious and cultural significance. Hindu pilgrims revere it as one of their seven most ancient pilgrimage sites. Lord Krishna is said to have lived there in ancient times. Dedicated to Lord Krishna, the Dwarkadhish Temple stands as the city's most iconic landmark. Pilgrims and tourists alike seek blessings at this sacred site and marvel at its architectural splendor. The city's vibrant streets are a fusion of devotion, commerce, and tradition. Besides breathtaking coastal views, Dwarka is also a gateway to Beyt Dwarka, the island that unfolds Krishna's childhood tales.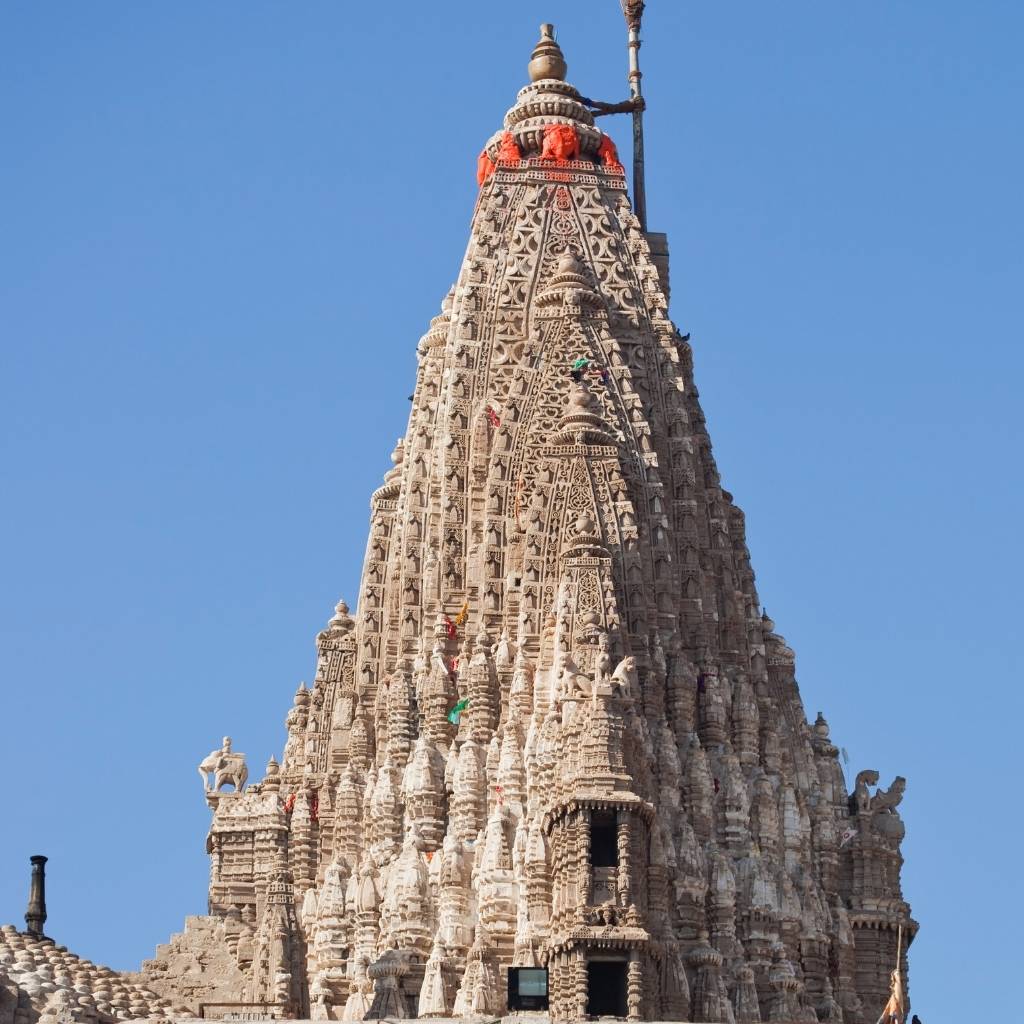 The White Desert of Kutch
Known as the "White Desert," the Rann of Kutch is a mesmerizing salt marsh in Gujarat. With the changing of the seasons, this landscape is transformed from a vast expanse of glistening white to a shallow marshland during the monsoon season. Visitors from around the world flock to Rann Utsav every year to experience the surreal beauty of the region, indulge in cultural festivities, and explore local handicrafts. In the moonlit sky, the Rann's vast horizon is a sight to behold and a photographer's paradise.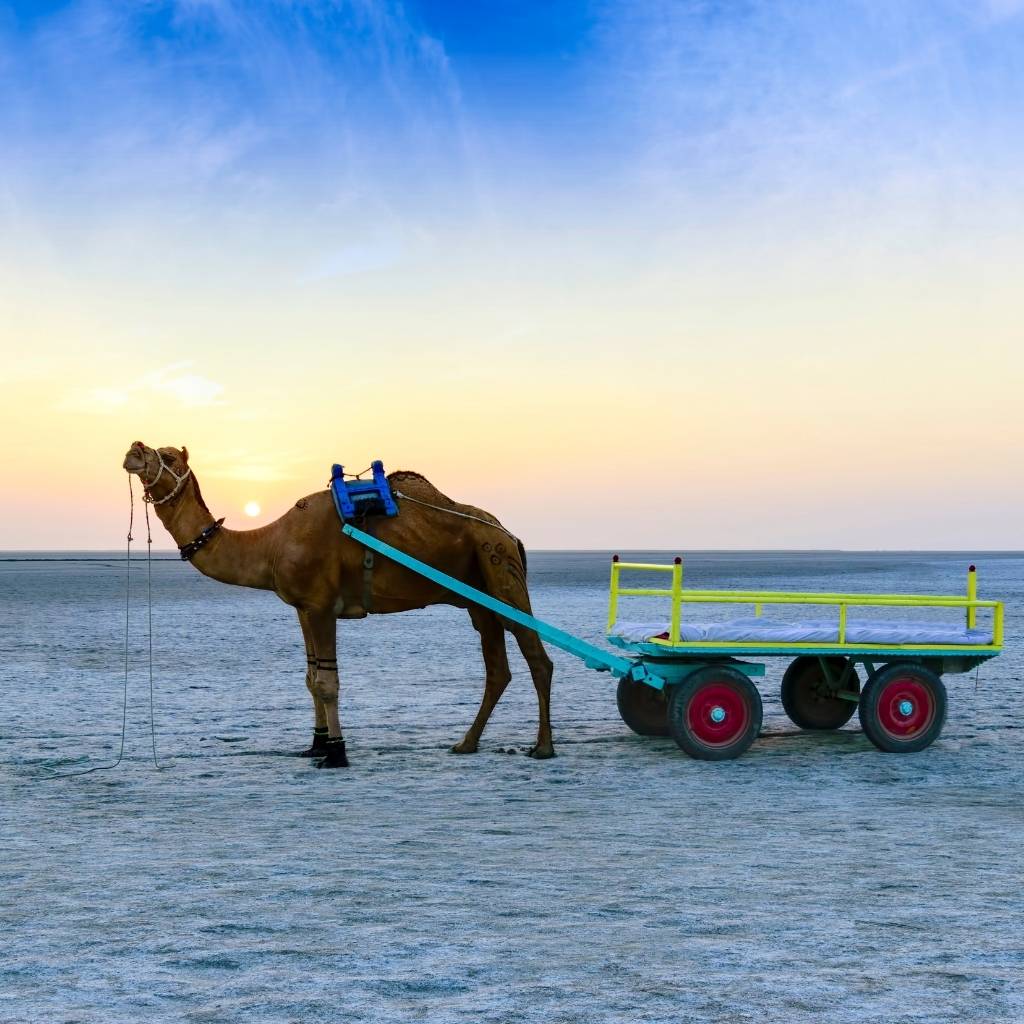 Daman and Diu – the Portuguese heritage
Daman and Diu, two territories on the western coast of India, are distinct yet closely connected. They are separated by the Gulf of Khambhat and offer a unique blend of history, culture, and natural beauty. Their tranquil beaches, Portuguese colonial architecture, and vibrant local markets make them popular tourist destinations. Formerly Portuguese colonies, this union territory bordering Gujarat continues to reflect its influences in architecture, cuisine, and lifestyle. Daman and Diu are perfect for those who want to relax by the sea, enjoy water sports, and learn about history.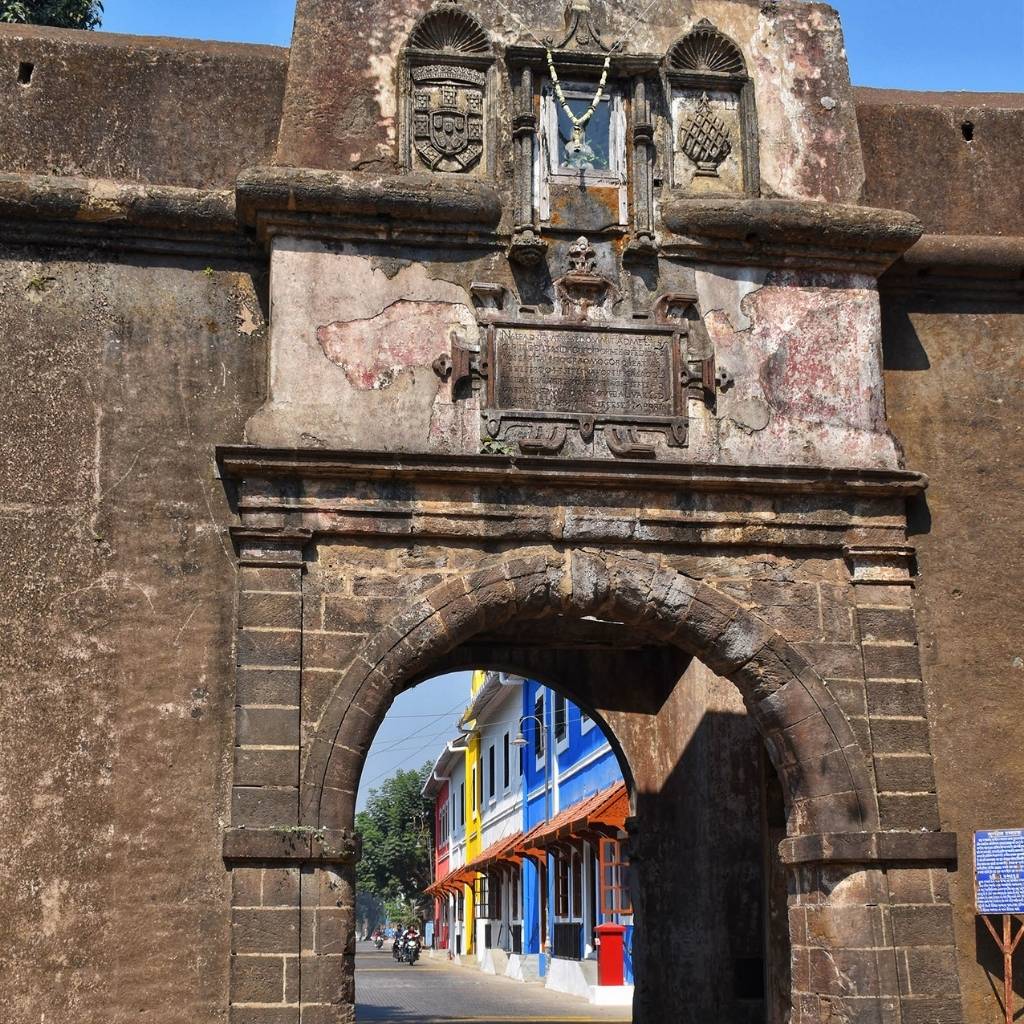 Bhavnagar – the laidback historical city
Bhavnagar, often overshadowed by more prominent destinations in Gujarat, stands as a hidden gem waiting to be explored. It holds historical significance as it was the first princely state to willingly merge with the Dominion of India after independence. Alang, the world's largest ship-breaking yard, adds an industrial touch to Bhavnagar's identity.
Bhavnagar, located on the Gulf of Khambhat, experiences a unique natural phenomenon called the "Tidal Amplitude," where the difference between high and low tides can be as much as 25 feet. In addition to its rich history, maritime heritage, and bird watching paradise, Bhavnagar offers visitors an intriguing mix of cultural and natural wonders.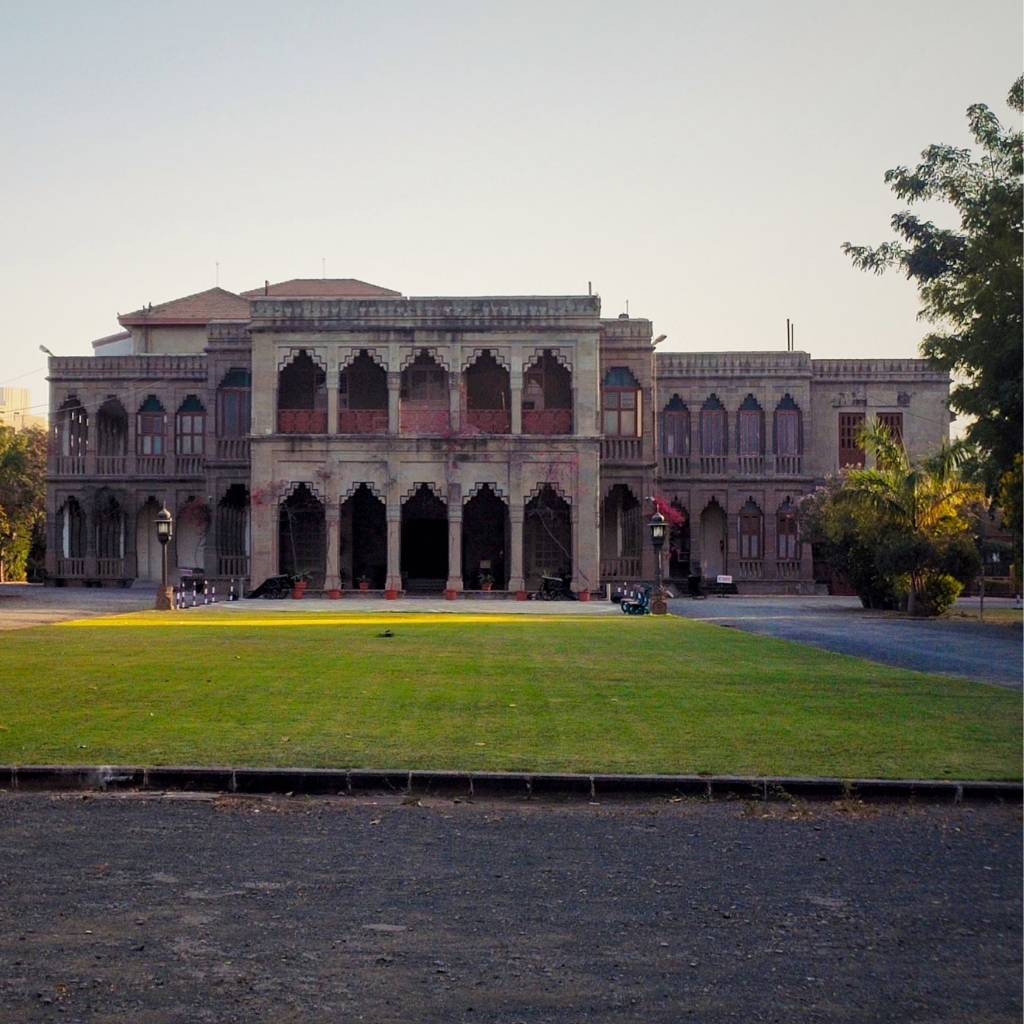 Modhera Sun Temple
A tentative UNESCO World Heritage Site, the Modhera Sun Temple is an example of ancient craftsmanship and devotion. This 11th-century temple is dedicated to the Sun God and displays intricate carvings and designs. Due to the temple's unique alignment, the sun's rays illuminate the sanctum during the equinoxes. Its three components — Surya Kund, Sabha Mandap, and Guda Mandap — showcase intricate artistry and stories from mythology. It offers a glimpse into Gujarat's artistic and cultural heritage, which attracts history enthusiasts and spiritual seekers alike.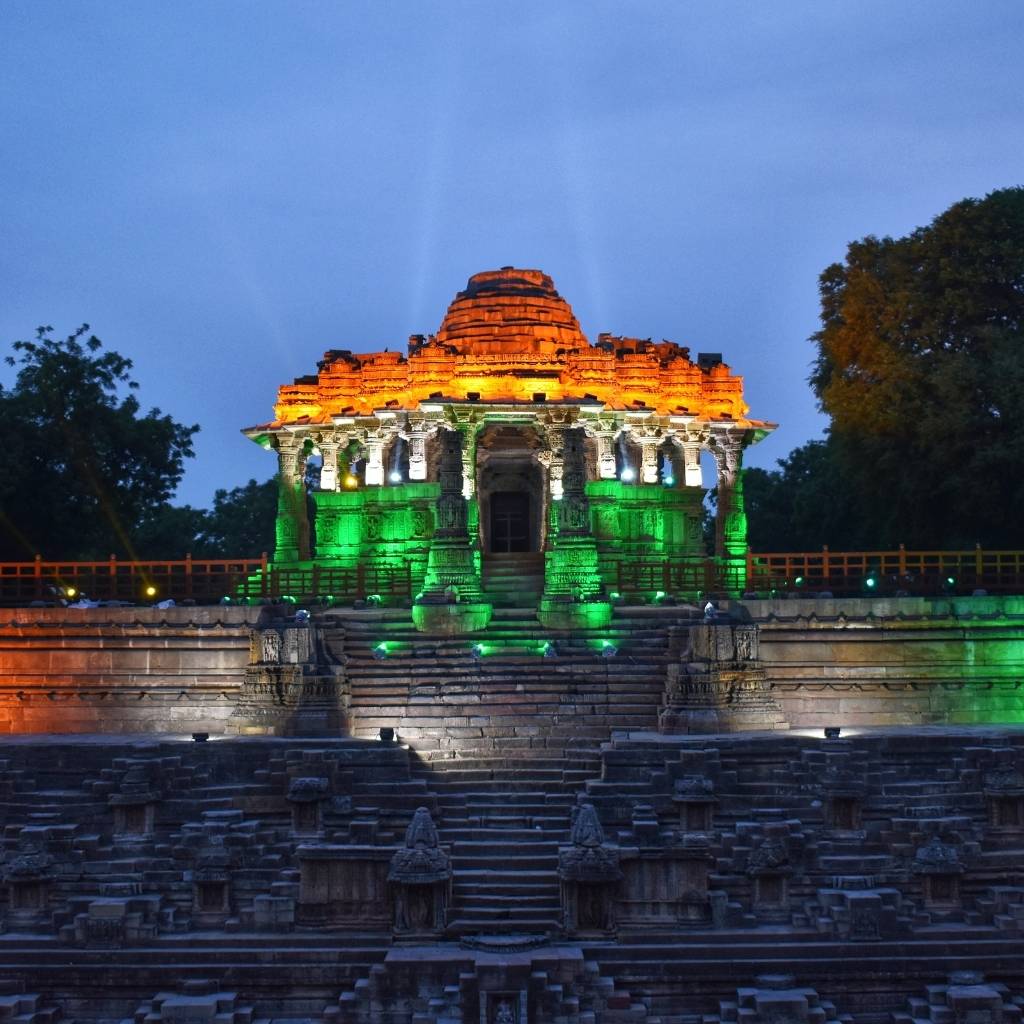 Stepwells of Gujarat
Stepwells in Gujarat exemplify the region's architectural ingenuity and water management practices. One of these masterpieces of architectural beauty is Rani ni Vav in Patan, a UNESCO World Heritage Site. In addition to being embellished with intricate sculptures and carvings, it once served as a functional stepwell for the storage of water. In the same way, Adalaj ni Vav in Ahmedabad is a spectacular architectural design, with its five stories plunging into the ground. Stepwells served as both reliable water sources in arid regions and resting areas for travelers in transit. Besides these, Gujarat is dotted with numerous stepwells that give a glimpse of its historic and architectural heritage.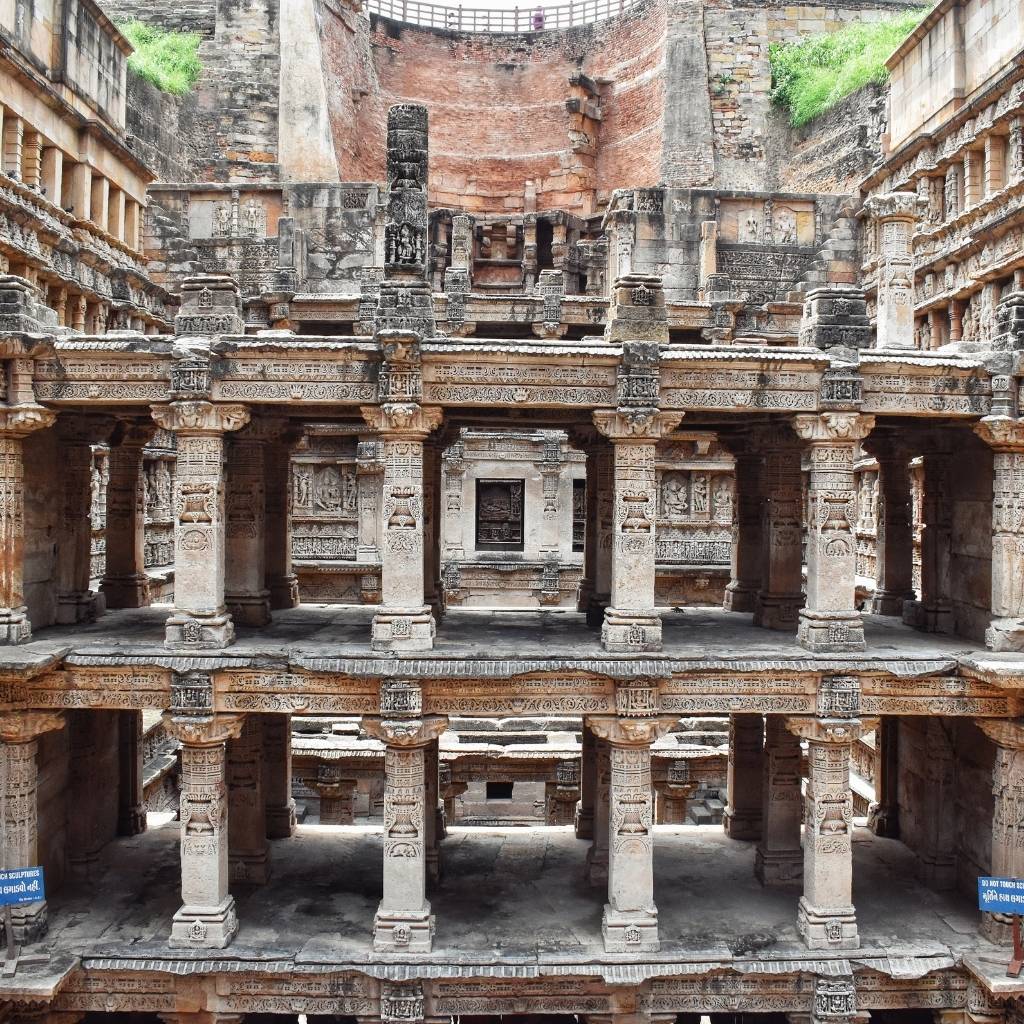 Jamnagar – the jewel of Gujarat
Jamnagar holds a rich historical significance that goes unnoticed by visitors to Gujarat. It was among the most prosperous princely states of the region. Palaces and royal residences, built with intricate architecture and stunning designs, are evidence of its royal heritage. It also boasts the only solarium in the world, which was built in 1934 to harness sunlight for therapeutic purposes. The beautiful Lakhota Lake and vibrant markets such as Chandi Bazaar further enhance Jamnagar's serene landscapes.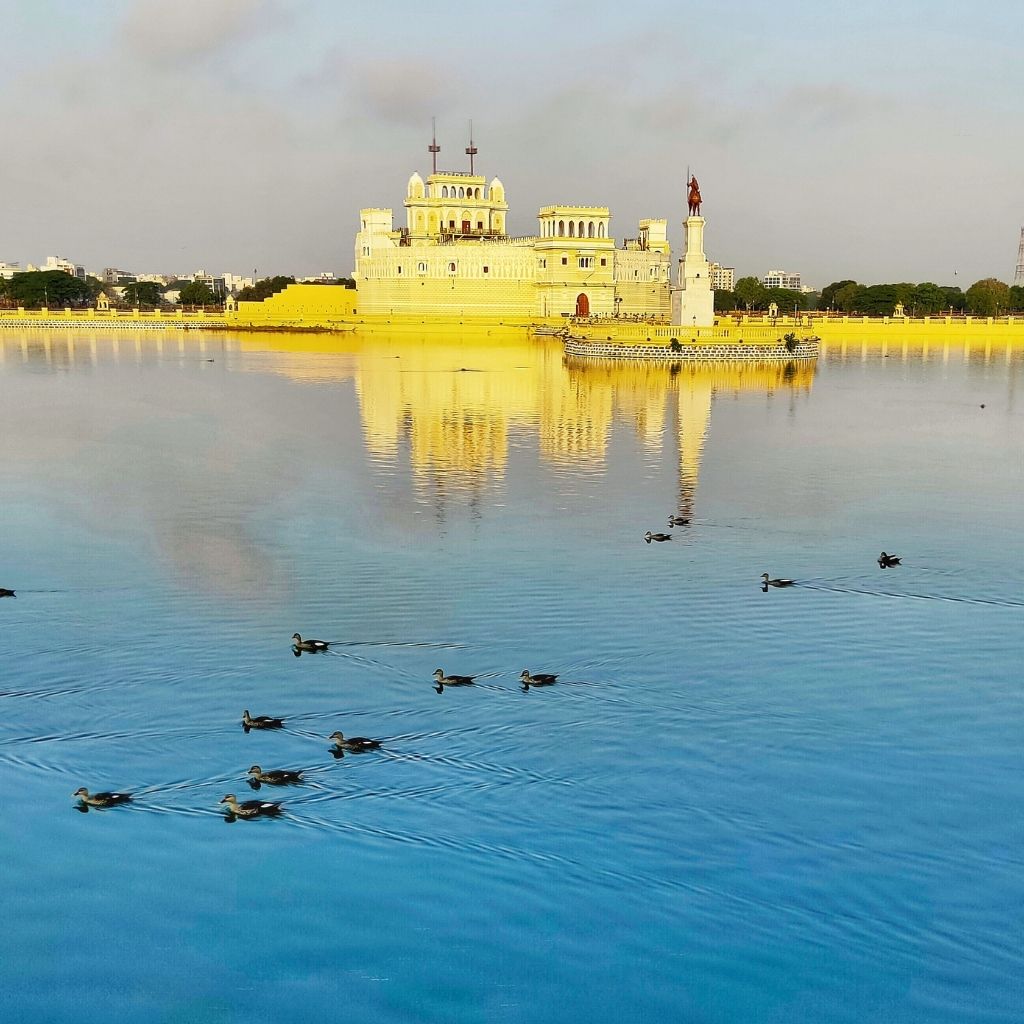 Dholavira
A UNESCO World Heritage Site, Dholavira is a testament to the advanced architectural and urban planning skills of the ancient Indus Valley Civilization. In the arid landscape of Kutch, Gujarat, Dholavira offers a glimpse into the past with its well-preserved ruins and structures dating back more than 4,000 years. This site exhibits the civilization's mastery over urban planning with its sophisticated water management system, impressive reservoirs, and intricately designed streets. Indus script's longest inscription is found on the large signboard at Dholavira, known as the Dholavira Signboard. This archeological marvel provides valuable insight into the social, economic, and cultural aspects of a civilization that flourished here.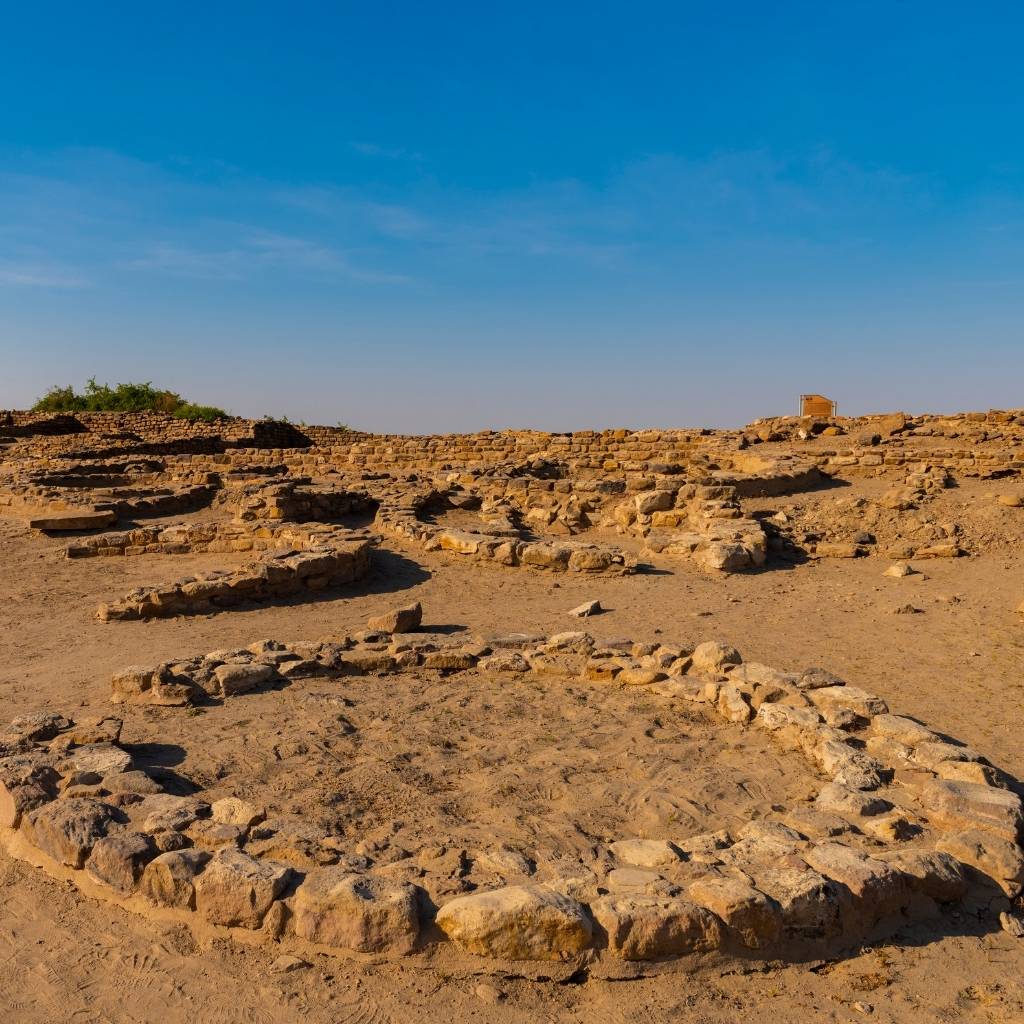 Idar – the hidden gem of Gujarat
Nestled in the Aravalli Range, Idar offers a serene escape of natural beauty and historical charm. Known for its lush hills and verdant forests, this town provides a picturesque setting. Standing atop a hill, the historic Idar Fort offers panoramic views of the surrounding landscape while quietly serving as a witness to centuries of history. Due to its large boulders, Idar has also been attracting rock climbers in recent years. A trekkers' paradise, it offers easy to moderate hikes with amazing views from the top.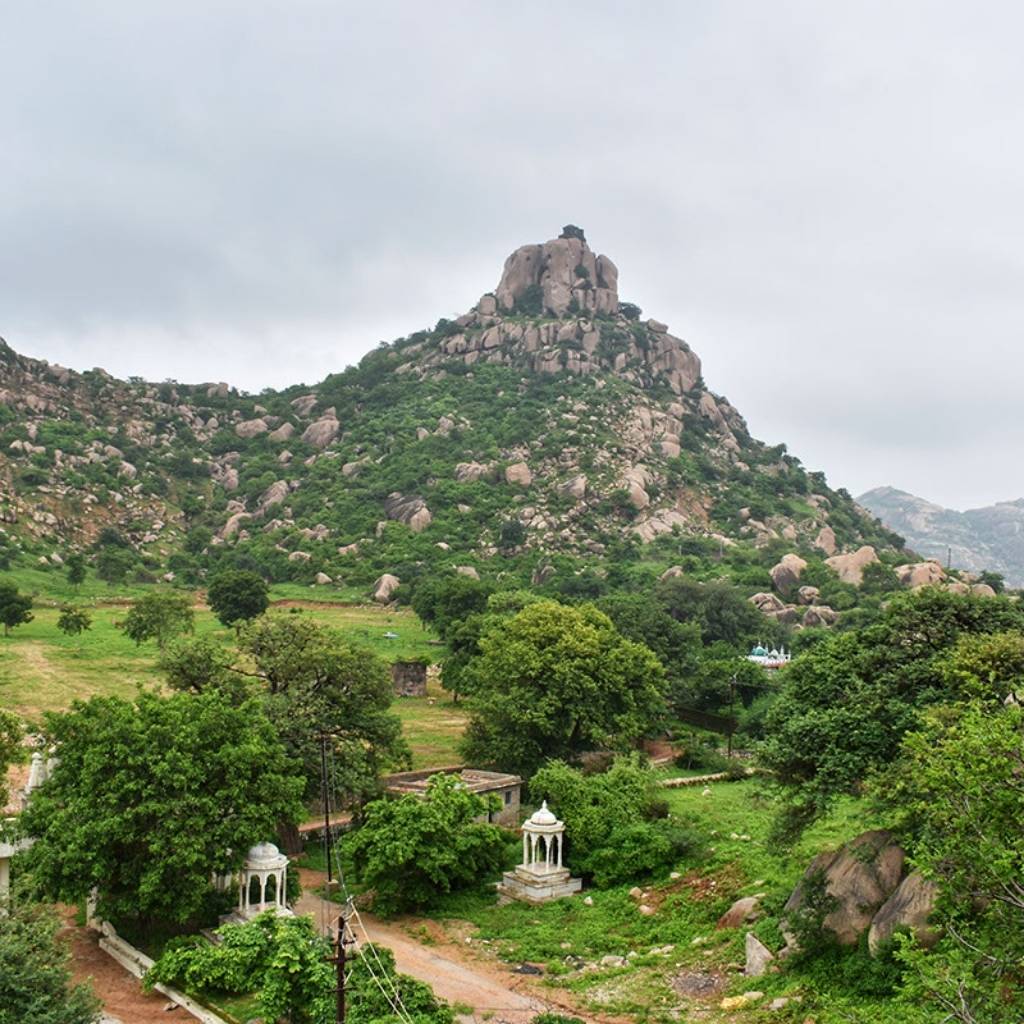 Saputara – the beautiful hill station
Saputara is a picturesque hill station tucked into the Sahyadri range, offering a refreshing respite from the bustle of city life. Lush greenery, misty mountains, and serene lakes make this place special. There are mythological tales and legends surrounding the town that add to its mystique since its name means "Abode of Serpents." With lush gardens and the tranquil Saputara Lake, the town is a paradise for nature lovers and adventure seekers alike. During the ropeway ride to Sunset Point, you will be able to view stunning panoramic views of Gujarat. The artist village, located here, showcases the vibrant tribal culture of Gujarat. A hidden haven tucked away in the Western Ghats, Saputara offers cool climate, natural beauty, and diverse experiences.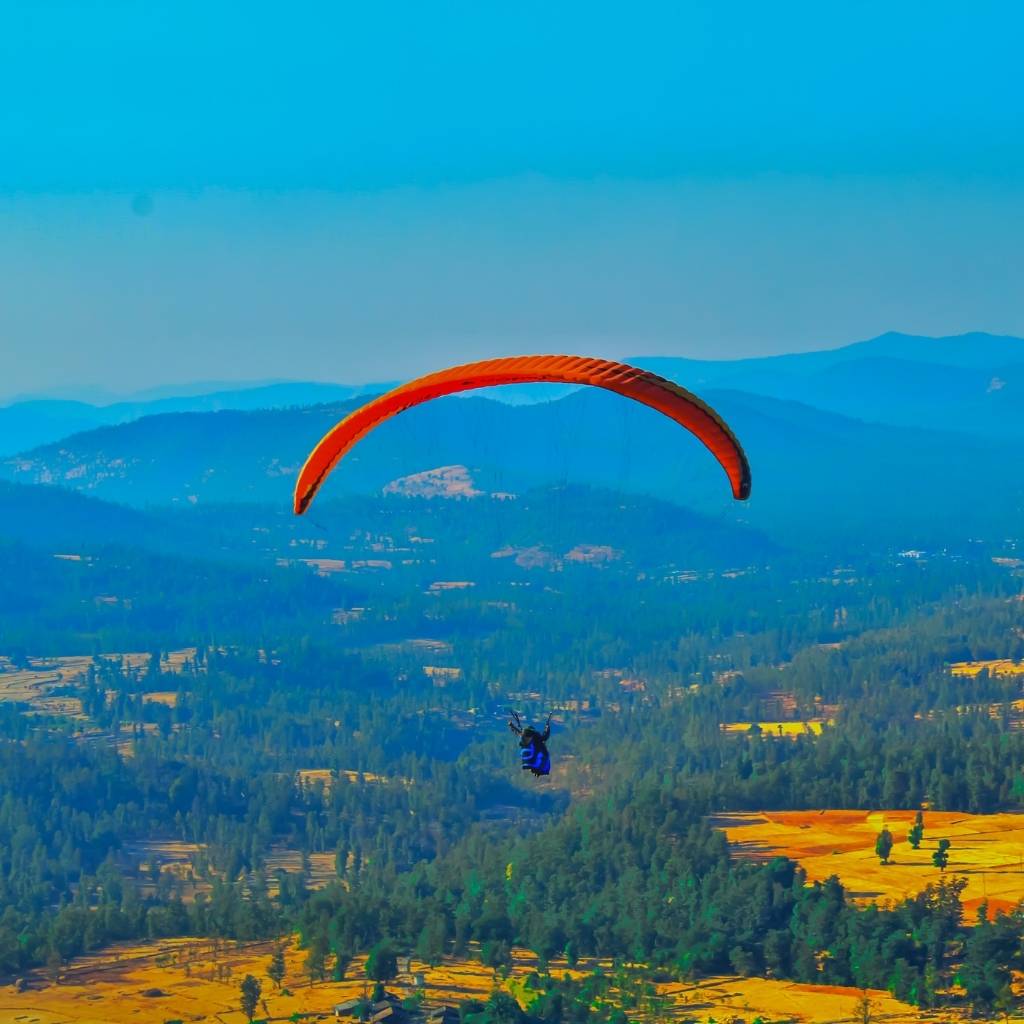 In Summary
As you traverse the landscapes of Gujarat, you will discover an enchanting array of cultural experiences that embody its rich heritage. Whether it is architectural wonders or serene natural retreats, each stop adds a unique brushstroke to Gujarat's canvas. UNESCO World Heritage Sites and magnificent palaces provide glimpses into the country's rich history. A mosaic of spirituality and natural beauty, Gujarat's diverse offerings invite exploration and offer lasting memories.