I'm sure you would have read many travel blogs and websites that gave you advice on how to visit Angkor Wat before you visited Turuhi.
I presume you're a different kind of traveler and you're looking for ways to plan your trip to Angkor Wat like most people wouldn't.
This is neither a tutorial on things to know about Angkor Wat nor a list of tips that the whole world knows about. I'm sure that you did your research, however if not, here are more details about Angkor Wat.
I know how valuable your time is. I'm here to share my personal experiences from multiple visits to Angkor Wat.
While I am not bragging, I have had the opportunity to experience Angkor Wat in a non-touristy manner that most travelers are unaware of.
I was privileged to have local friends and customers who made sure I planned every trip to Angkor Wat the right way.
Not everyone is fortunate to obtain local guidance when visiting foreign countries, especially touristy places like Angkor Wat. It's precisely for this reason that I'm writing this blog, so you can plan your trip to Angkor Wat like you've been there a lot.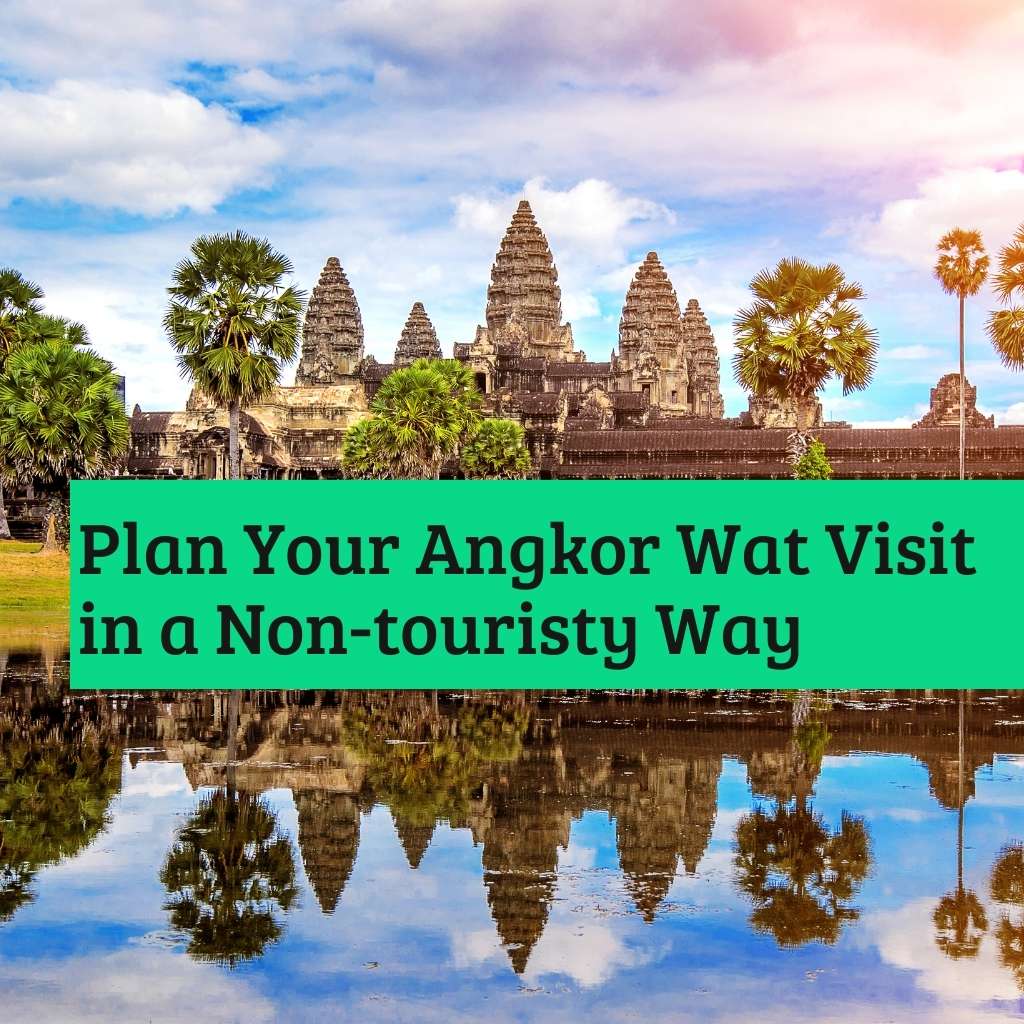 1. There's no way you can see it all at once
Let's be realistic!
The Angkor Wat complex is a vast network of ancient temples and stone structures that span more than 400 acres. I'm yet to meet someone who has seen everything.
Every temple has its unique details, each more intriguing than the last. Spend more time in one temple and soak in history and architecture that's several hundred years old.
The majority of temples were built according to Hindu mythology, which is quite complex. Being Indian and knowledgeable about Hindu mythology, I discovered many things for the first time.
With my background, I was able to cover only 5% of the entire complex (maybe less) even after frequent visits and living in Cambodia. Imagine your plight if you have nil or rudimentary knowledge of Hindu mythology.
After visiting the third or fourth temple, you will find everything mundane or similar, even if they are not. In addition, don't discount Cambodia's humid and scorching weather.
Plan your day carefully, visit only a limited number of temples in one day, and absorb as much information as possible. You are not just here to take photos and post them on social media.
2. The place you stay matters a lot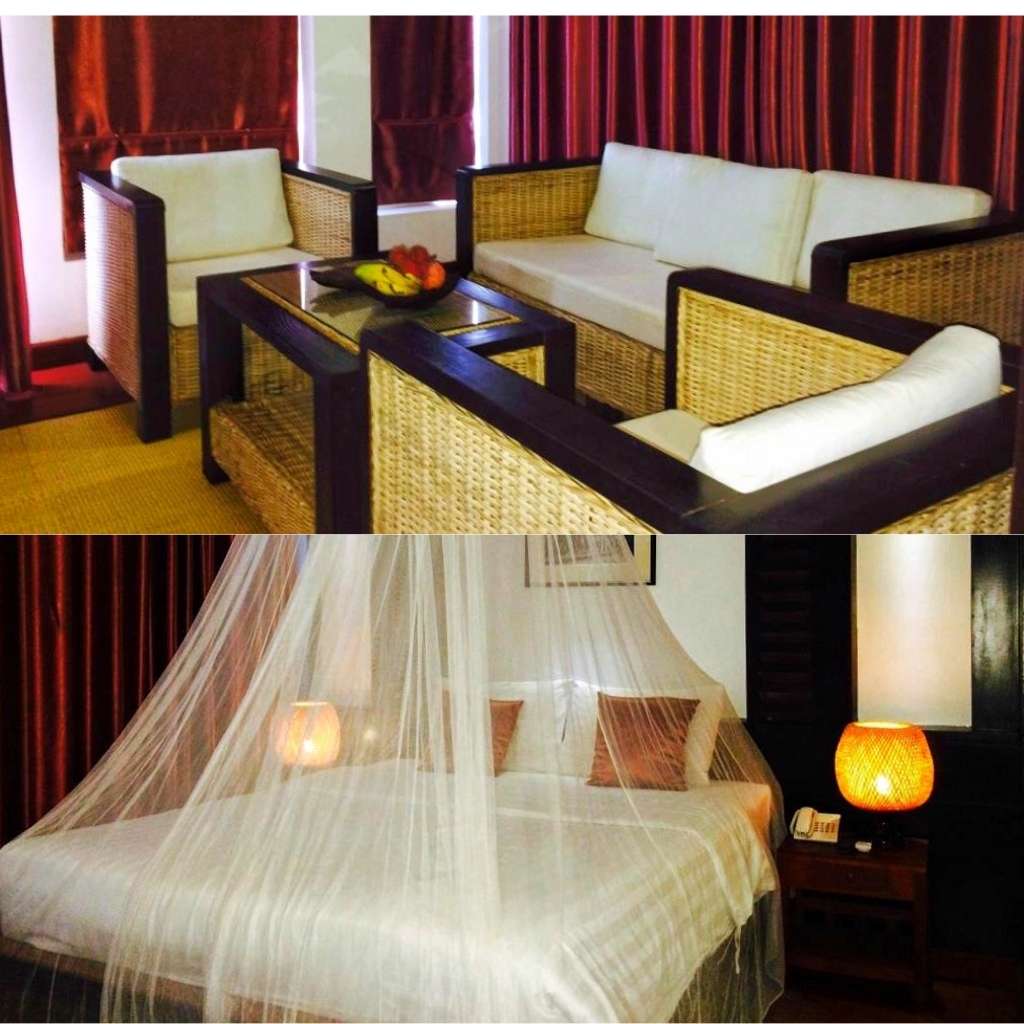 You would wonder what's the big deal.
It may not matter much when you are traveling anywhere, but it matters when it comes to experiencing Angkor Wat to the fullest.
With over 3 million tourists visiting the city every year, Siem Reap offers a wide variety of hotel accommodations. From hostels to luxurious resorts, there are places to stay on every budget.
The majority of travelers book guided tours of Angkor Wat through their hotels. While there is nothing wrong with such tours, you are entrusting your entire experience to someone you do not know.
Best Guided Tours of Angkor Wat
The best way to experience Angkor Wat is with a local expert by your side who will assist you in taking baby steps. The most critical part of visiting Angkor Wat is planning your entire visit, which most travelers ignore or overlook.
I'd save the ultra-luxurious hotel or the chain for another holiday and instead stay in either a boutique hotel in Siem Reap or with a local in their home. I've done them all so I can compare.
In most boutique hotels, the owners are passionate locals who strive to provide guests with a customized experience. When planning your trip, you are likely to interact directly with the owners rather than a middleman. It is less likely that they will oversell you a deal. Instead, they have handpicked people who are subject matter experts, friendly and charge reasonably, whether it is a tuk tuk driver, a private car, or a guide.
They will be able to understand your exact requirements and help you plan a customized itinerary tailored to your specific needs. Even with a moderate budget, you can experience Angkor Wat as no other tourist. Diamond D'angkor Boutique is one of my favorite boutique hotels in Siem Reap. There are a few more like them. Please note that I am not endorsing a specific hotel nor do I receive a direct commission from them.
My favorite option is to stay with a local in his home. Once during my family's visit, I stayed in an Airbnb with a local who is a Japanese-speaking Angkor Wat guide. It was a charming, rustic, no-frills house that was tucked away from the hustle and bustle of the tourist district. Of my many trips to Angkor Wat, this was the best.
3. Purchase a longer-validity entry pass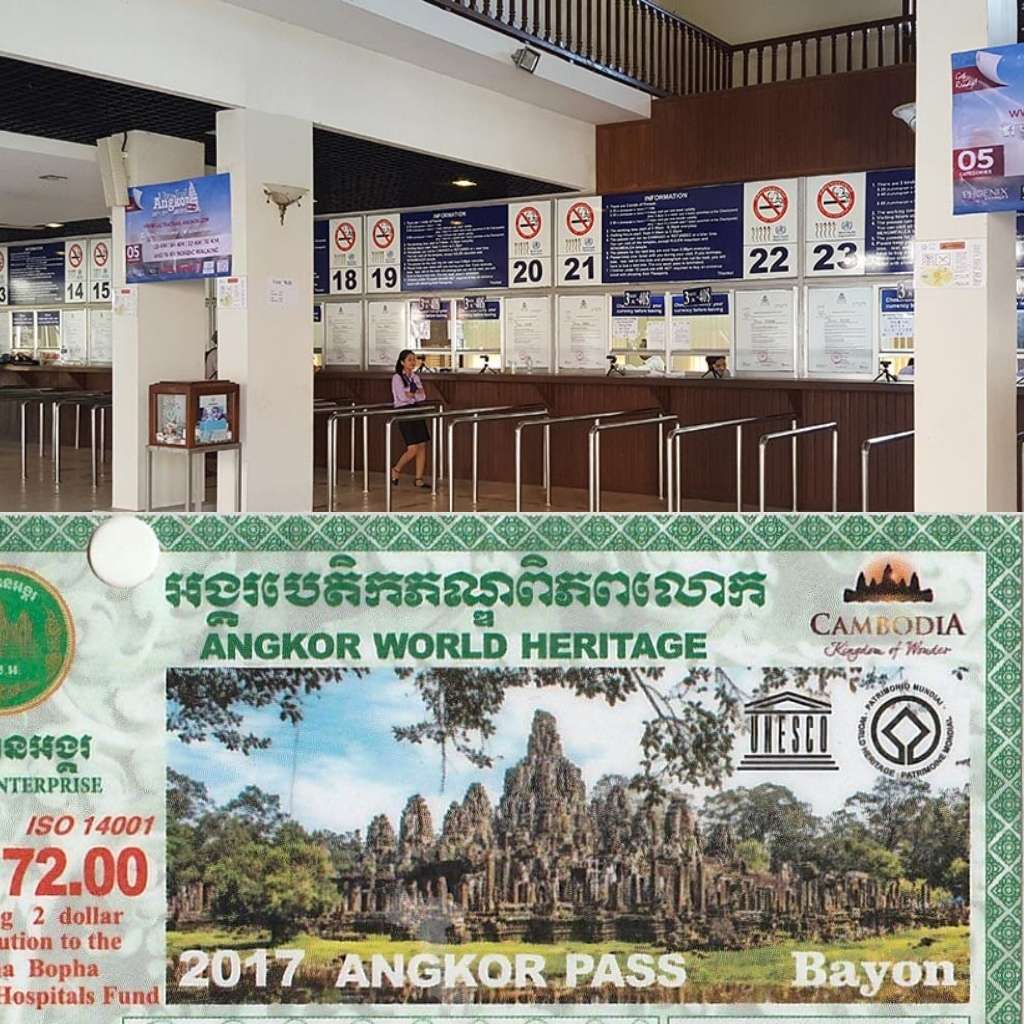 Most tourists to Angkor Wat make the mistake of purchasing a single-day pass in an attempt to save $25. Once, I did it too.
Angkor Wat is not a place where you want to rush yourself. With so much to see and explore, you will need more than one day. It is better to buy a 3-day pass for $62 which gives you more flexibility.
A 3-day pass does not necessarily expire after 3 days. It is valid for 10 days. In the course of its validity, you may visit Angkor Wat for any three days of your choice. You may decide to visit Angkor Wat one day, floating villages the next day, and return the following day.
It is hot and humid all year round in Siem Reap. Temple-hopping in the afternoon will be tiring for your body. Moreover, this is the time when there is a heavy rush everywhere. Ideally, you should start early in the morning, pause at noon, and restart at 3 pm. Then go back to your hotel, cool off in the pool, have lunch, and take a nap in the air-conditioned room. You will feel refreshed after this.
I wouldn't recommend taking lunch inside the Angkor Wat complex. Restaurants are plentiful, but there will be a mad rush with a wait time of at least 30 minutes and a longer serving time. This could easily take up one to one and a half hours off your schedule. Instead, I would relax and eat peacefully at my hotel.
I recommend purchasing your entry pass the previous evening to avoid the morning rush. People begin queueing at 4.30 a.m. before the ticket office opens at 5.30 a.m. to witness the sunrise at Angkor Wat temple. The validity of your ticket begins the next day if you buy it after 5 pm. Please note that the ticket office closes at 5.30 pm. Additionally, you must be physically present to purchase your tickets, as a photograph is taken and printed on your entry pass.
4. Pre-arrange transportation and guide for Angkor Wat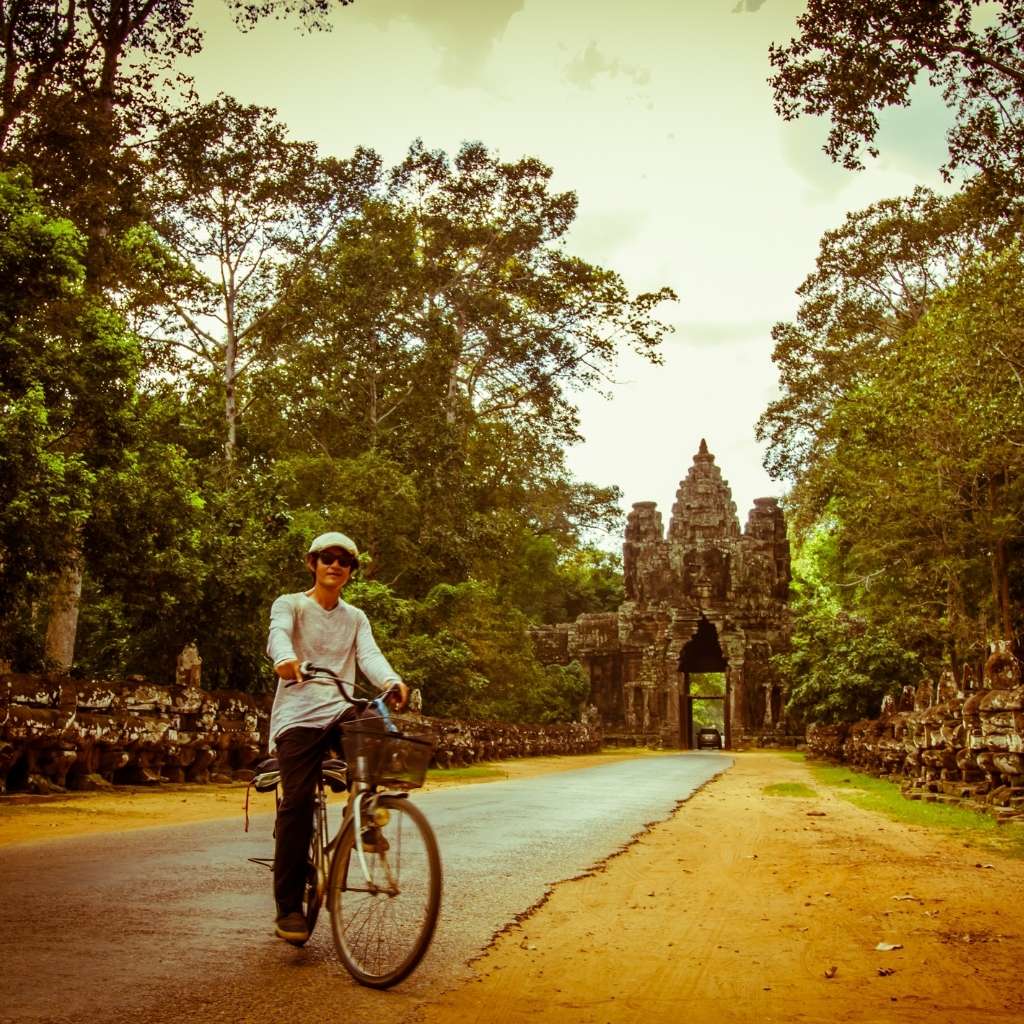 There is a lot of confusion about the Angkor Archaeological Park. A common perception is that it consists only of the Angkor Wat temple. It is an extensive complex with over 100 ancient temples and ruins in addition to the famous Angkor Wat temple. You may not want to see all of them, but if you want to see the important ones like Ta Prohm, Baphoun temple, Bayon temple, etc., then you will need more time and proper planning.
The Angkor Wat complex has designated and certified guides. It is only they who are allowed to take you inside the temples. Also, each guide is assigned a language and they can't provide their service in other languages. A local host of ours was a Japanese-speaking guide. He was unable to accompany us during the visit, so he arranged for a friend of his who was an English-speaking guide.
Knowledgeable guides do cost money. They usually charge daily rates, and they are negotiable to some extent. Do not haggle too much as you might end up compromising your experience.
It is common for tuk tuk drivers outside the ticket counter to offer you a cheap package to be your guide and show you around. There are some offers as low as $30 for the entire day including transportation. They will take you to the temple entrance and explain a bit about what you can expect inside, then leave you on your own. Since they are not certified guides, they cannot accompany you inside. It's a law.
Smart ones will even go one step further. They will trick you into booking a tour with them by claiming they have a deal with the authority in which they will provide you with a 3-day pass for the price of a one-day pass. It is imperative to note that the entry fee is the same for all foreigners, regardless of who purchases it on your behalf. There is no promotion or discount available for anyone.
Some tourists do not hire a guide because they believe the videos they have watched on YouTube are sufficient to explain everything.When I visited for the first time, I also didn't hire a guide. I am Indian and have a thorough understanding of Indian mythology, on which all these temples were built. Then I realized I made a mistake. I have had the opportunity to visit Angkor Wat a few more times, but you may not. Therefore, do not be penny-wise and pound-foolish.
It is a once-in-a-lifetime experience for most travelers. Don't let discounts and offers ruin your experience. I would strongly recommend hiring a reputable tour organizer or guide. Without an experienced guide, you will miss out on some of the best things to see and experience.
Similar to the guide, you'll need transportation, whether it's a tuk tuk, private car, or charter bus. Because you'll be traveling a lot, your comfort is paramount, as you don't want to exhaust yourself in a few hours. In my experience, I have used both tuk tuks and cars. If given a choice and a budget, I would always hire a private car. It allows you to relax when you're tired, remain hydrated, and eat snacks while in an air-conditioned car.
Please note that foreigners are not allowed to drive in Angkor Wat. A bike (cycle) is the only exception. Bike tours are available at Angkor Wat for adventure seekers. As a biker myself, I would not explore Angkor Wat on a bike if it was my first visit. I might do it on the last day after I have explored everything I am interested in.
5. You're going to walk a lot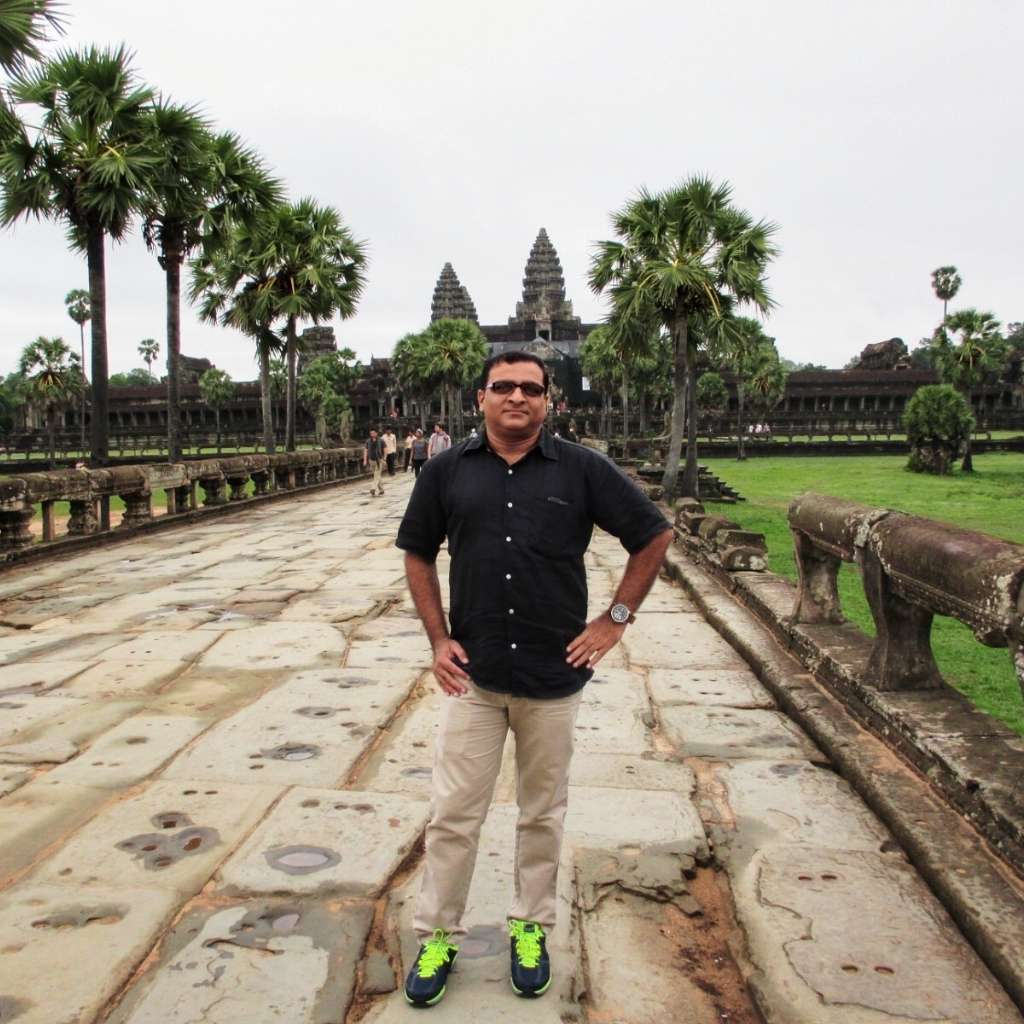 Visiting Angkor Wat involves a fair amount of walking. There is so much to see in this huge complex. When exploring the temples and courtyards, I found myself trekking up and down multiple stairs and sometimes hills, winding my way around ancient stones, and treading through lush gardens. In one day, I would have easily covered about 10 km.
Pack comfortable shoes and bring sunscreen. Angkor Wat Archeological Park is a large open-air temple complex, so you will be exposed to the sun for a long time. Even if you don't travel during the summer, you should still carry an umbrella or hat and sunglasses with you as things can get hot in Cambodia. Another important thing to keep in mind is to drink lots of water and keep yourself hydrated. Be sure to take enough breaks between temple visits to avoid exhaustion.
It's best to start your journey early in the morning to beat the crowds. You'll have more time to explore things on your own, plus the views and photos you take will be much better with fewer people around.
6. There's a culture code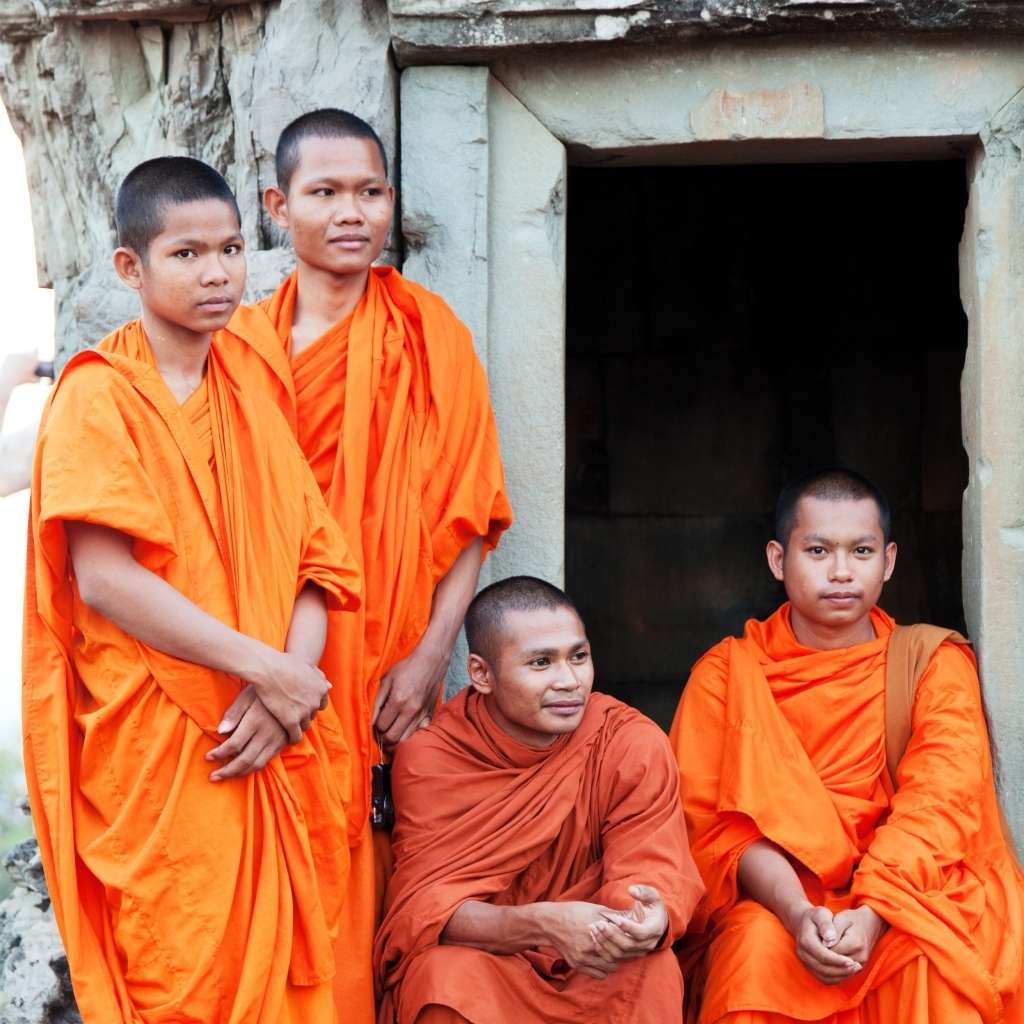 Please note, this is a holy place for Cambodians. These are not live temples so you do not need to take off your shoes while entering but it is expected that you dress modestly without exposing your body, especially your shoulders and chest.
You will be asked to cover your shoulders, arms, and knees if you wear shorts or sleeveless tops. It is a sign of respect for the holy sites, so please take this seriously. Pack comfortable, non-revealing clothes that are easy to move around in, as you will likely be walking a lot in the scorching sun.
The temple complex prohibits PDA (public displays of affection). While visiting Angkor Wat, please respect local culture and traditions.
It's time to pack for Angkor Wat
Visiting Angkor Wat is a once-in-a-lifetime experience that requires careful planning and preparation. Make your visit a memorable one by following these tips. Ensure that you hire an experienced tour guide. Make sure you wear comfortable shoes, sunscreen, hats, sunglasses, and modest clothing when you visit this World Heritage Site. Last but not least, respect the local culture while exploring Angkor Wat's ancient ruins. You're ready to plan your dream trip with these suggestions in mind!
Disclaimer:
This blog may contain affiliate links. At no extra cost to you, we may get a small commission if you buy anything. All products and services we endorse have been personally used or come highly recommended to us. These incomes allow us to keep the community supported and ad-free.