Traveling could end up being a wondrous experience or an unpleasant one with us bringing a fatal disease to our home. In the current scenario of COVID-19, most of us can connect with this statement. To ensure our safety, WHO has worked for years and guided us to be safe from these lethal infections. One such measure in favor of travelers is the INTERNATIONAL CERTIFICATE OF VACCINATION OR PROPHYLAXIS (ICVP). YELLOW CARD, also known as ICVP and CARTE JAUNE (it's French equivalent) works like a vaccine certificate.
This card also includes information like the date of administration, validity of the vaccine and physician's signature. They also include manufacture & batch no. of vaccine and an official stamp of the registered administration center. They must include the basic details of the holder of the card like name of the person and passport number. One might wonder, is it even necessary to have a yellow card if you are traveling? Well, you might want to know that there are some countries that do not allow travelers without a yellow card. Nigerian citizens require e-Yellow card for international travel. It is mandatory in some countries for every international traveler to have a record of a particular vaccination.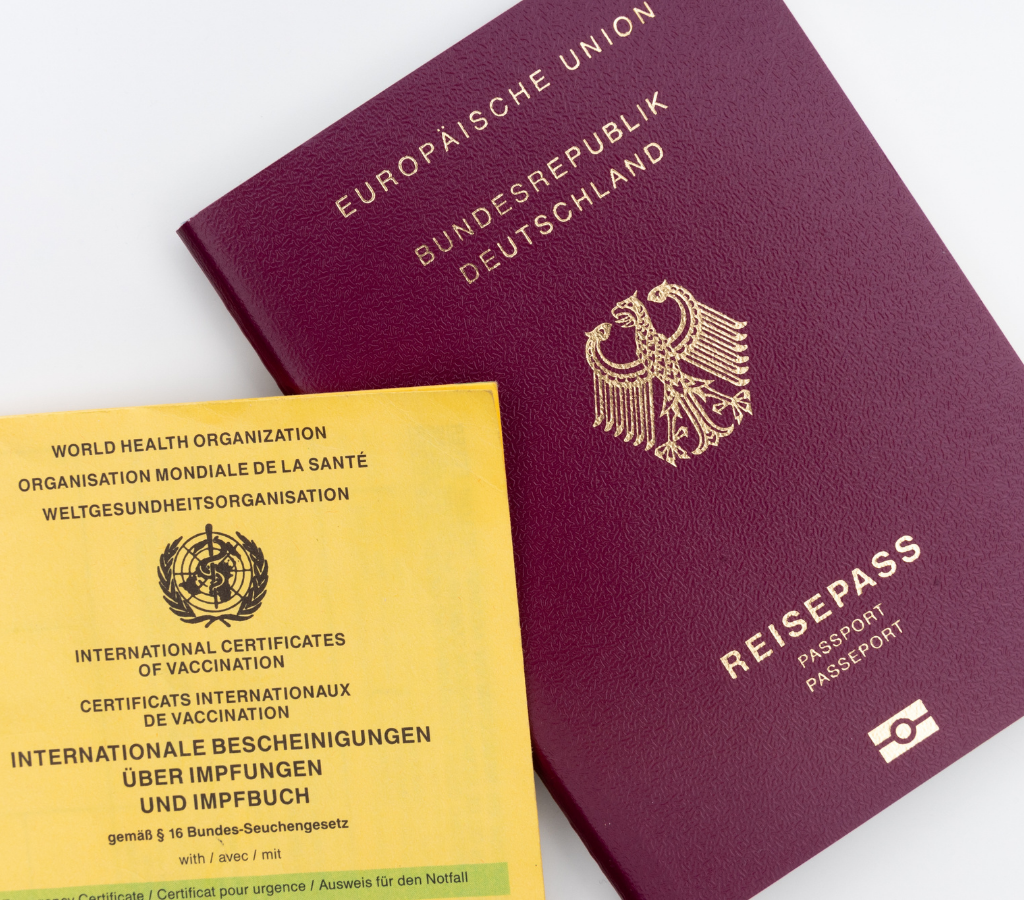 Yellow Fever Vaccination is the most common vaccination requirement for travelers, hence, ICVP gave it yellow color and named it YELLOW CARD. Yellow fever is a vector-borne, viral disease that spreads through the bite of mosquitoes. Normally, a single dose is sufficient but for traveling to certain countries of Africa and South America the booster shot every 10 years is a must. Some countries like Australia and Bahamas need proof of yellow fever vaccine if the traveler is from the risk countries or transited for more than 12 hours through an airport of the endemic areas. Yellow Fever vaccination is a MUST to arrive in African and Latin American countries like Angola, Burundi, Congo, French Guiana, Mali and Togo.
POLIO is another important vaccination for travelers. Polio is a viral disease that transmits through contaminated water or food, or contact with an infected person. Based on WHO recommendations, residents or visitors who have stayed for more than 4 weeks in polio-endemic countries and re-established transmission countries like Syria, Pakistan, Nigeria and Somalia; it is mandatory to have a record of booster dose of Polio vaccine between 4 weeks to 12 months, before departure from the country.
Meningococcal Meningitis, bacteria spreading through sharing respiratory or throat secretions; is a serious infection. Countries like Bosnia, Gambia, Libya and Saudi Arabia also require the vaccination for Meningococcal Meningitis. This vaccine is valid if their administration date has not exceeded 3 years.
Pilgrimage visiting Mecca for Hajj require all these vaccines administered within the valid time period before applying for visas of Saudi Arabia.
COVID-19 vaccination certificate shall be a primary requirement and a new norm for traveling across the globe in future.
YELLOW FEVER VACCINE IS A MUST FOR TRAVELING TO THESE COUNTRIES:
Angola
Burundi
Benin
Burkina Faso
Cameroon
Central African Republic
Chad
Congo
Cote d'Ivoire
Democratic Republic of Congo
French Guiana
Gabon
Ghana
Guinea-Bissau
Liberia
Mali
Niger
Nigeria
Sierra Leone
South Sudan
Togo
Uganda