Vietnam has diverse geography of forests, coasts and highlands. A large network of inland waterways allows you to travel by land or water throughout the country. There are 6,000 km (3,700 miles) of rivers threading the country, with boats the only way to explore much of central Vietnam. So those who love nature and being on the water will find Vietnam a perfect destination. There are many unique natural attractions, historical sites and cultural landmarks waiting for you in Vietnam! Read on to find out more about ten unique places that you must visit in Vietnam.
(1) Ha Long Bay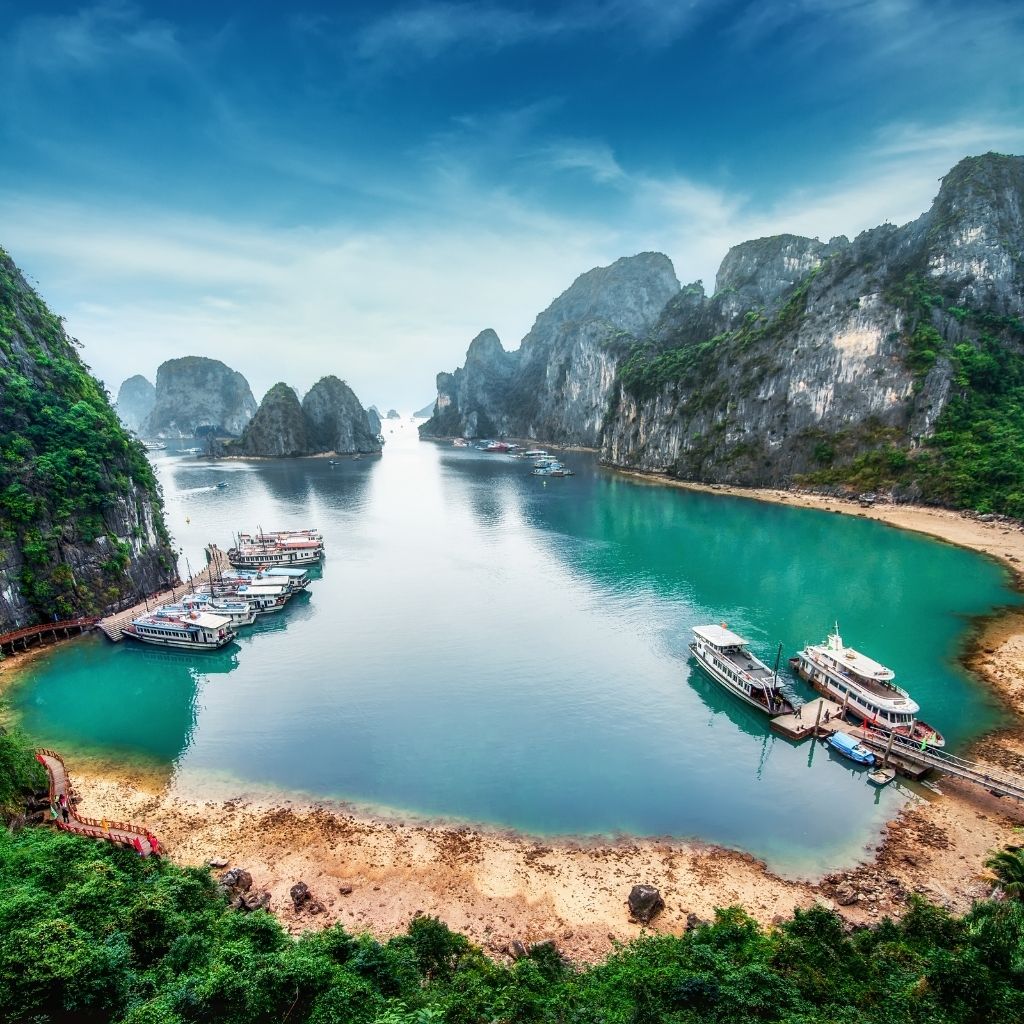 This UNESCO World Heritage Site is one of the most popular tourist destinations in Vietnam. Ha Long Bay comprises nearly 2,000 limestone islands and islets rising from the emerald waters of the Gulf of Tonkin. Karst formations often have caves and pristine beaches surrounding them. The best way to explore Ha Long Bay is by boat, and you can find a variety of tours available. Tourists can cruise through the limestone karsts and explore the caves and grottoes that dot the bay.
One of the most unique things to see in Ha Long Bay is the floating villages. These villages are home to around 6,000 people who make a living from fishing and tourism. Villagers live in stilted houses, and many of the families have lived this way for generations. It provides a unique insight into the life of the local people.
(2) Hoi An Ancient Town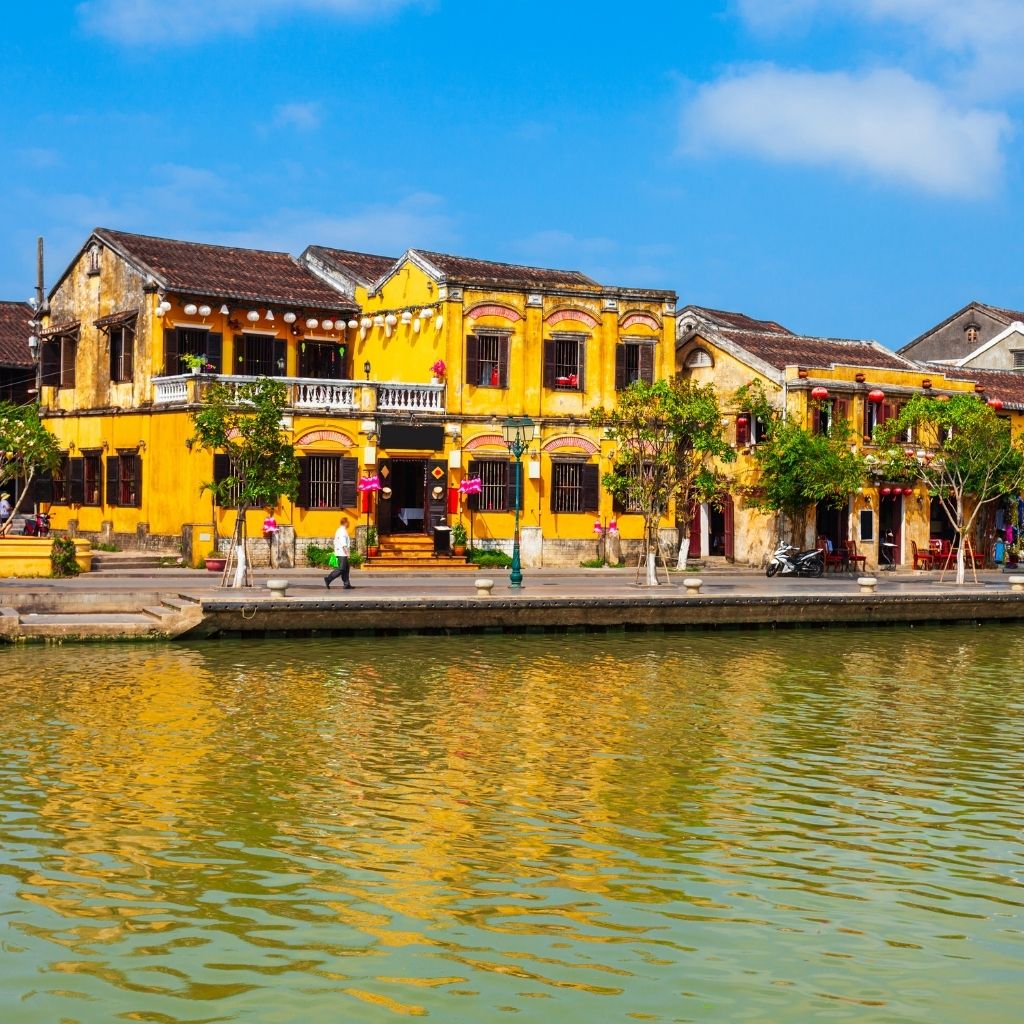 Hoi An, a UNESCO World Heritage Site, is a well-preserved ancient town in the central coast of Vietnam. A major trading port in Southeast Asia for centuries, Hoi An was a melting pot of cultures, where Chinese, Japanese and European merchants all congregated. As a result, Hoi An has a unique architectural style that blends influences from all over the world. The town is full of unique architecture, including Chinese shophouses and temples, and is famous for its beautiful lanterns. You can explore Hoi An on foot, or take a boat ride down the Thu Bon River.
This charming town comes alive at night, with bars and restaurants open until late. You can enjoy a drink or bite to eat while enjoying the unique atmosphere of this historic town. Several cultural performances take place in the town square. It is one of the best honeymoon destinations in Vietnam.
The town is also renowned for its tailors, who can custom-make clothing to your specifications in a matter of hours. In addition, Hoi An is surrounded by some of Vietnam's most beautiful beaches, making it the perfect place to relax and soak up the country's stunning natural scenery. Whether you're interested in history, culture or simply looking for a beautiful place to unwind, Hoi An is well worth a visit.
(3) My Son Sanctuary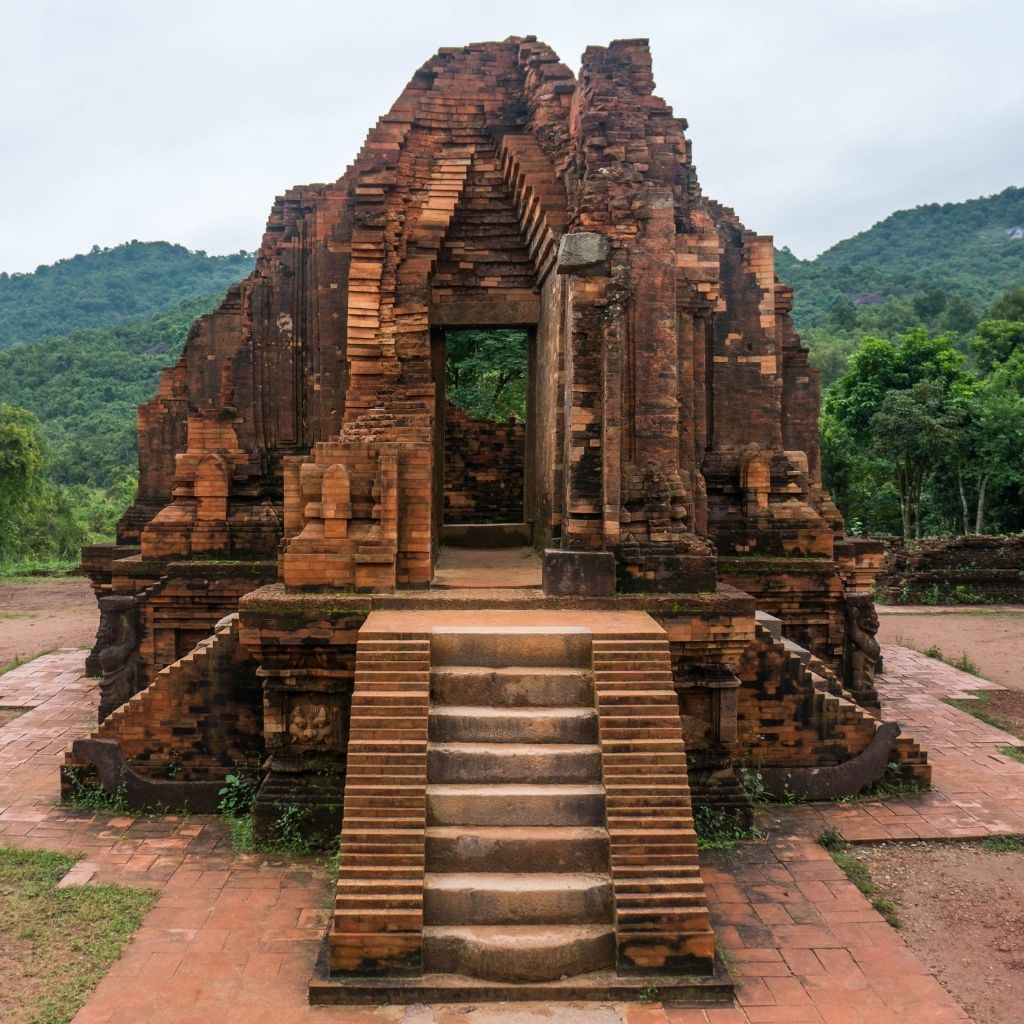 My Son Sanctuary located in central Vietnam, is a Hindu temple complex dedicated to Lord Shiva and it represents the height of Cham architectural achievement. The site was once the capital of the ancient Champa Kingdom and is now a UNESCO World Heritage Site. My Son Sanctuary is one of the most important archaeological sites in Southeast Asia and is home to many well-preserved temples and towers. The complex was built over a period of centuries, beginning in the 4th century AD.
The Hindu temples destroyed during the Indochina war are a unique and fascinating attraction. These temples were built between the 4th and 13th centuries with red brick and sandstone. They have intricate carvings. Today, My Son Sanctuary is a popular tourist destination and an important part of Vietnam's cultural heritage.
(4) Phong Nha-Ke Bang National Park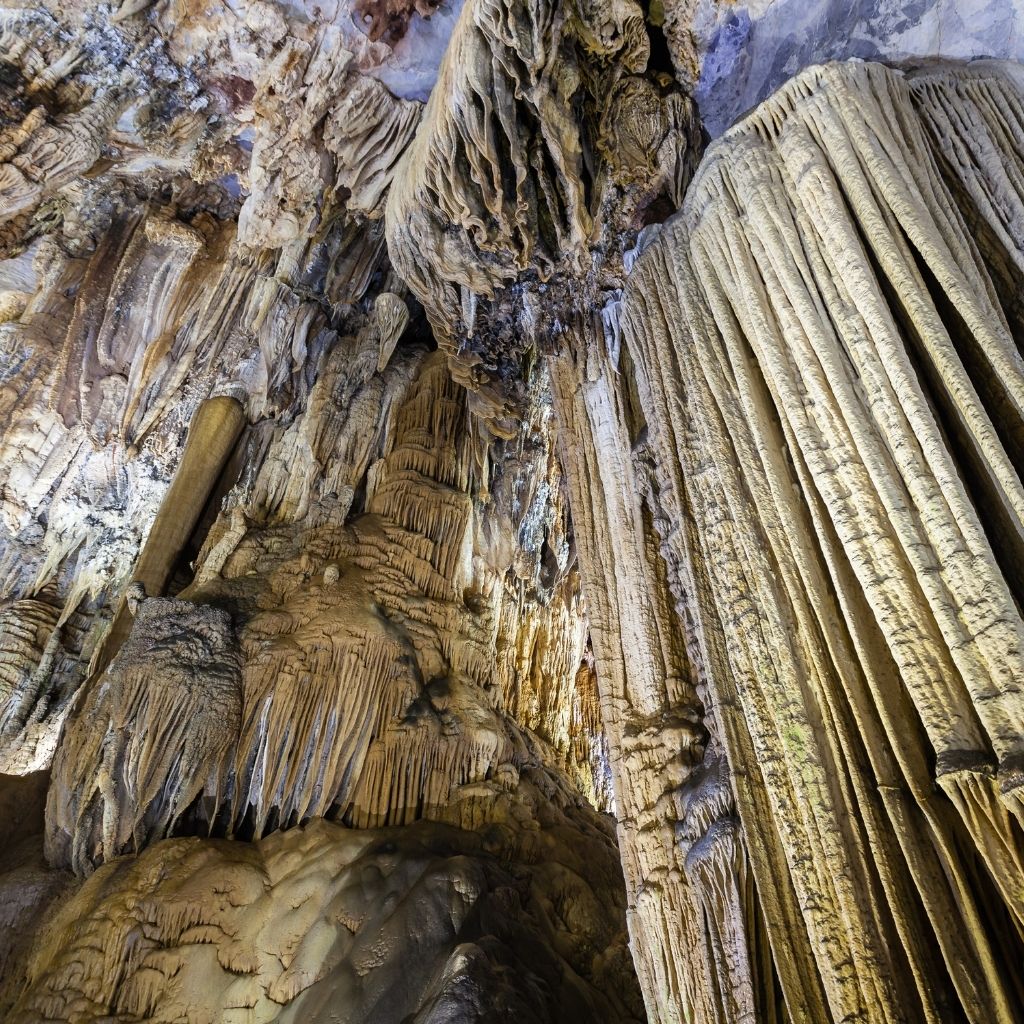 Phong Nha-Ke Bang National Park in Vietnam is a world heritage site located in the Quang Binh Province of Vietnam. The park is famous for its caves, and contains the world's largest cave, Son Doong Cave. In addition to its natural beauty, the park is also home to several important historical and cultural sites. The park also features limestone formations, rivers and underground streams. It is a great place for hiking, caving and swimming. In addition to its spectacular natural beauty, Phong Nha-Ke Bang National Park is also an important cultural site. The park is home to many ancient ruins and artifacts, which provide insight into the history and culture of the area. It is an important tourist destination, and attracts visitors from all over the world.
The park also boasts unique flora and fauna, including many endangered species. There are over 3,000 species of vascular plants in the park, as well as over 1,000 species of animals, including some that are unique to the park.
(5) Sa Pa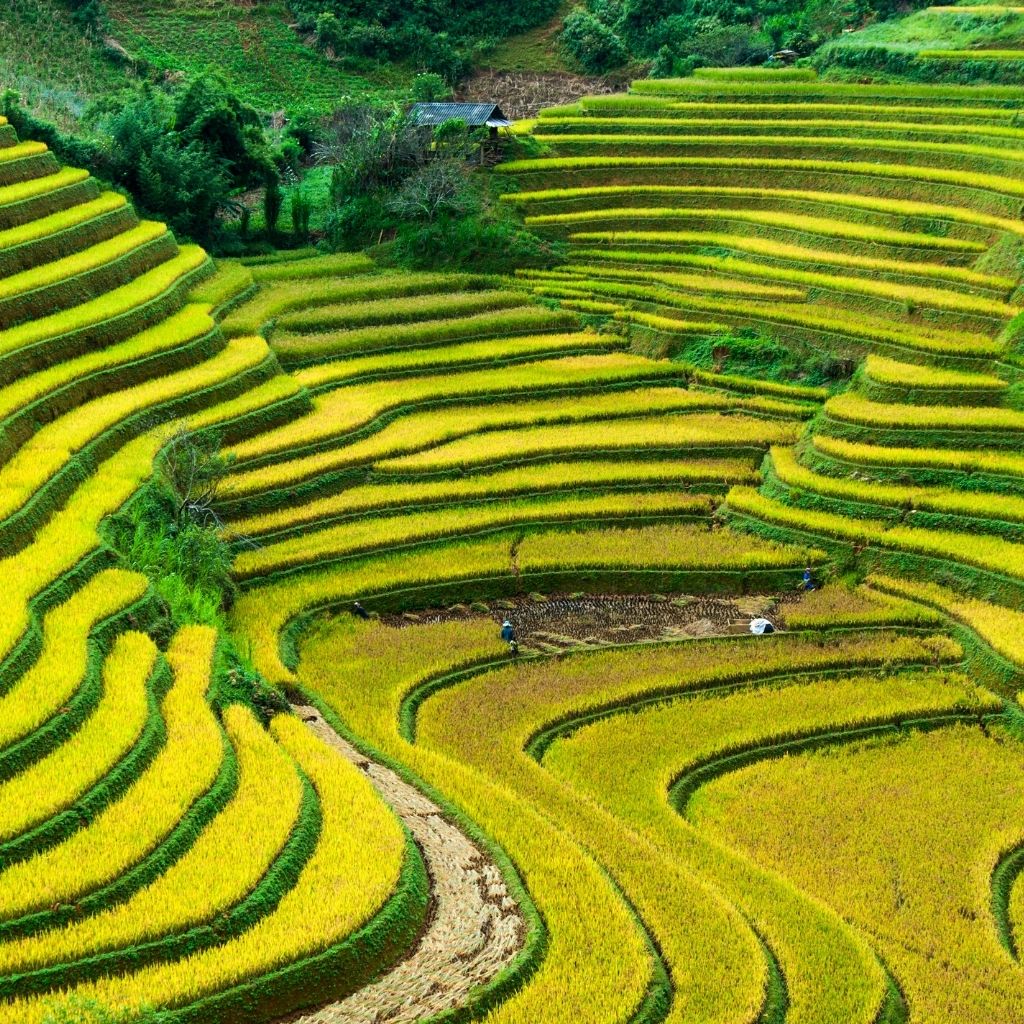 Sa Pa is a mountain town in northwest Vietnam near the China border that is popular for its unique culture and stunning views. There are many high mountains around the town, including Fansipan. It is home to the Hmong, Dao and Tay people, who live in traditional villages.
The rice terraces of Sa Pa are unique and breathtaking to behold. They were carved into the mountainside over centuries, and the result is a landscape that is both unique and awe-inspiring. The terraces change color with the seasons, and during harvest season they are a sight to behold. A visit to Sa Pa is not complete without a hike or a mountain bike ride through the rice terraces.
(6) Ho Chi Minh City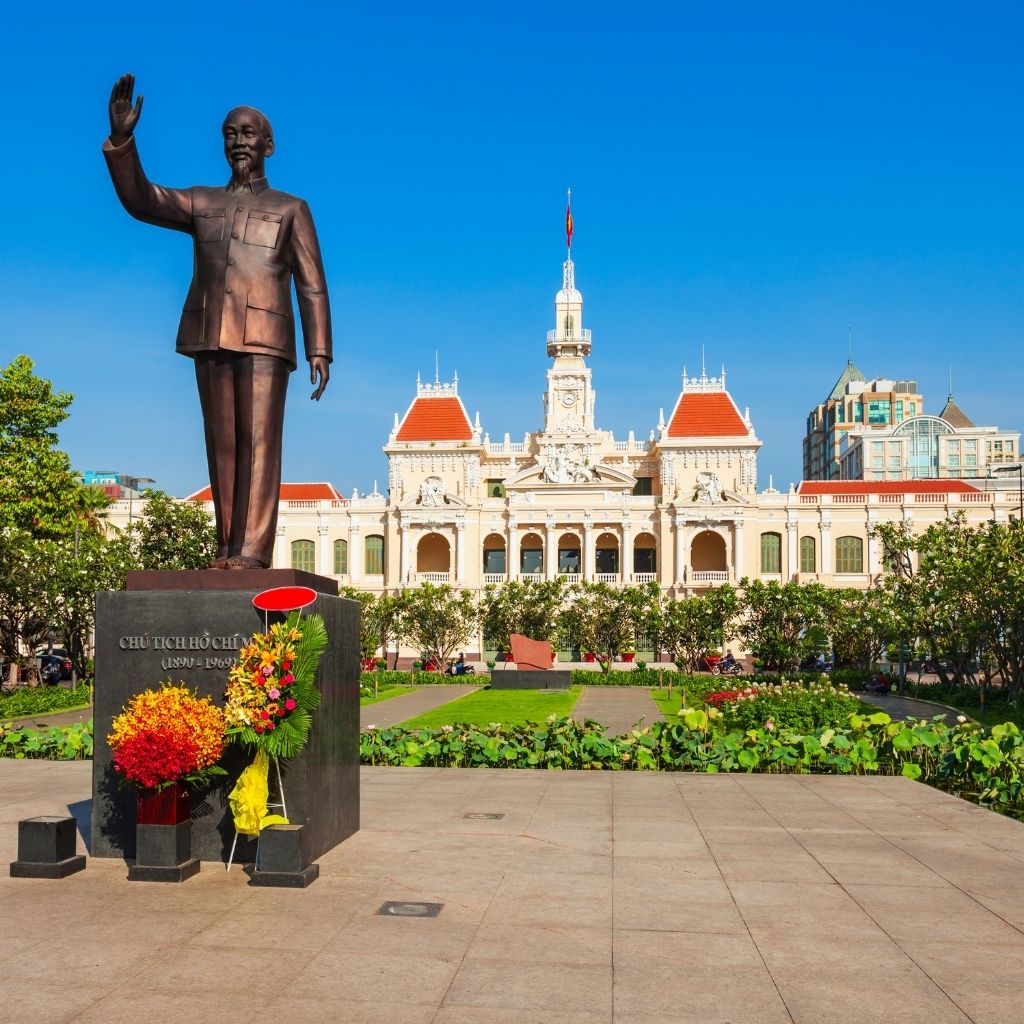 Formerly known as Saigon, Ho Chi Minh City is the largest city in Vietnam. The city is a mix of old and new, with colonial-era buildings and temples next to skyscrapers and shopping malls. There are also several museums and parks in the city. The War Museum is a must-visit for history buffs. The museum displays many artefacts and exhibits from the Vietnam War era.
Another must-see attraction is the Reunification Palace. It was the former residence of the President of South Vietnam during the Vietnam War. It is an interesting place to learn more about the history of Vietnam and see some unique architecture.
(7) Hue Imperial City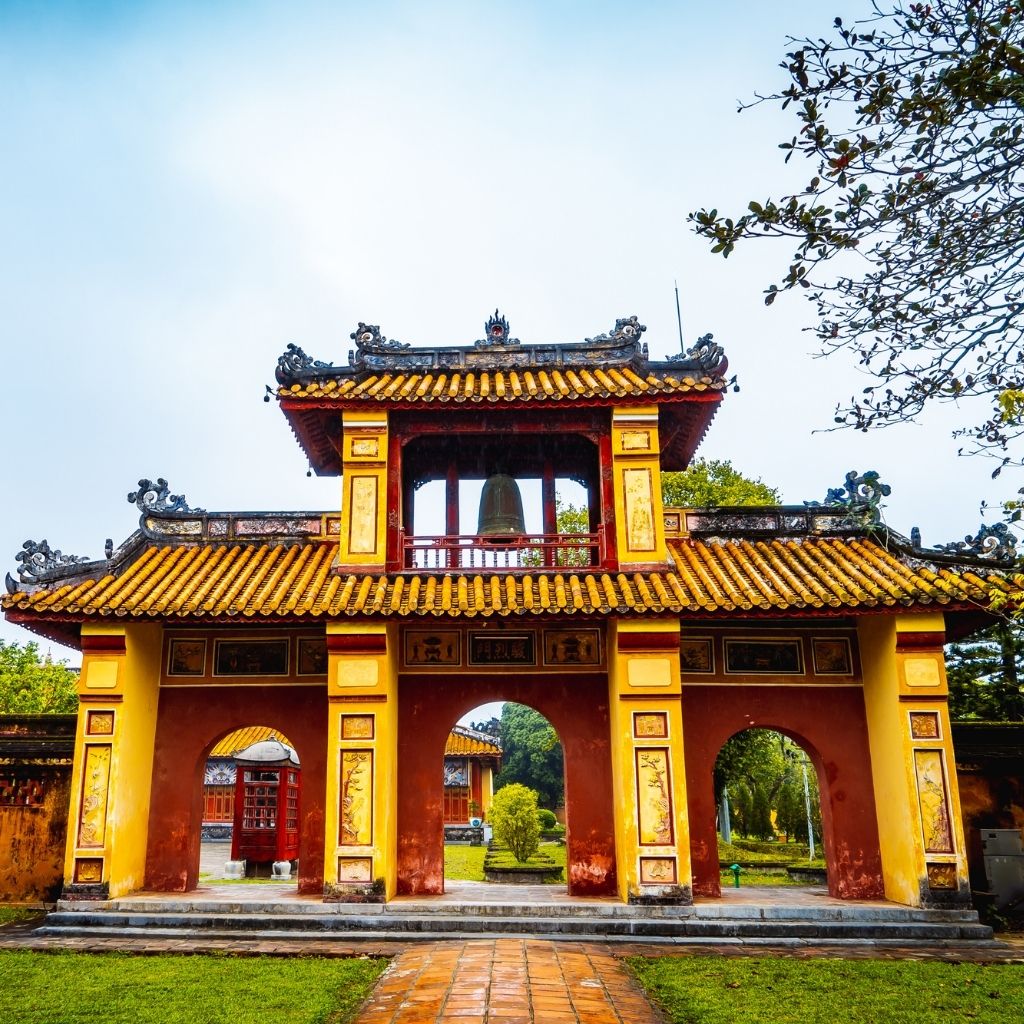 Hue was the capital of Vietnam from 1802 to 1945 and the home of the Nguyen Dynasty. A moat surrounds the walled citadel that consists of palaces, temples, and tombs.
The Perfume River flows through the city of Hue. Jasmine scented water gives this place its name, and it is considered one of the finest places in Vietnam. A wealthy mandarin named Hien built the Hien Garden House in Hue more than a century ago. It is the only garden house in the city that is preserved in its original form. The architecture of the garden house is a mix of Vietnamese, Chinese and French styles.
(8) Nha Trang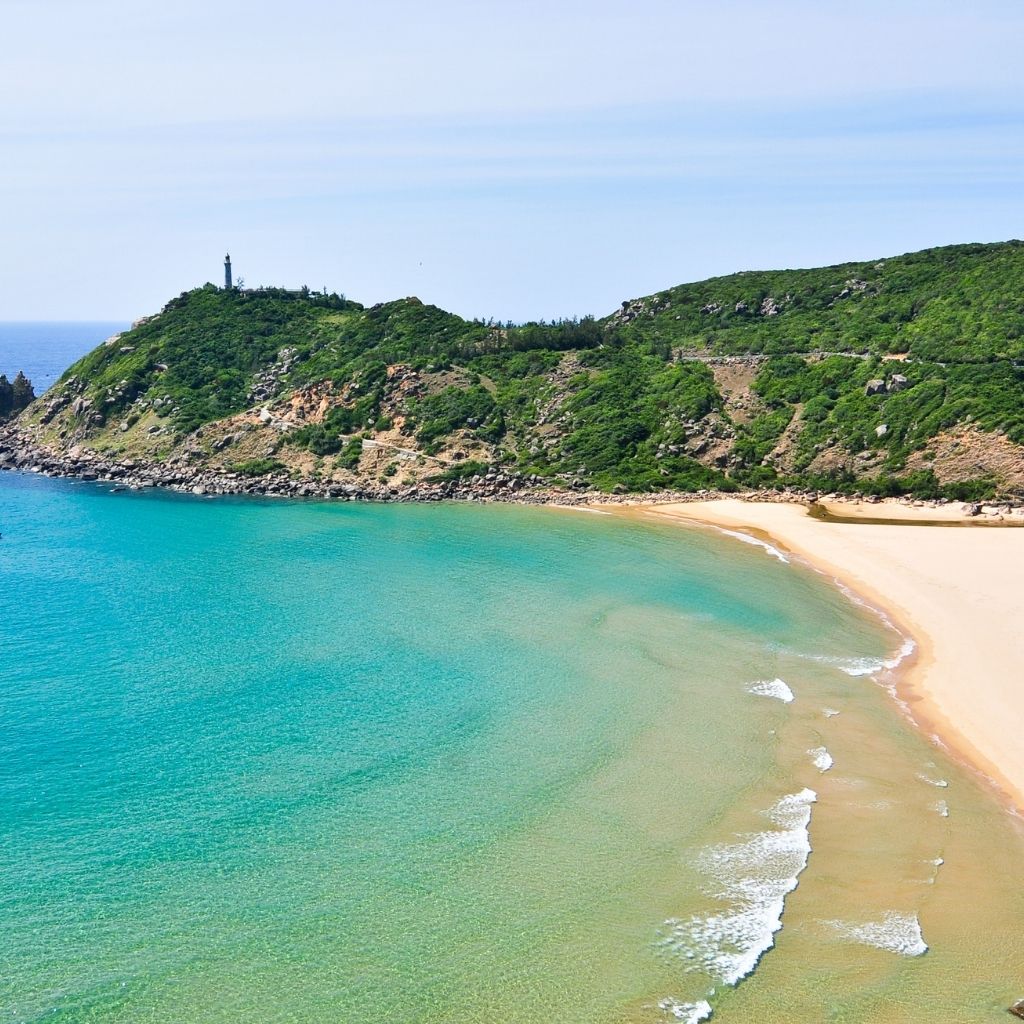 This coastal town is an offbeat destination for beach lovers. Nha Trang is known for its clear waters and beautiful beaches. Ninh Van Bay with its dramatic limestone cliffs, crystal-clear waters, and lush scenery is one of the most beautiful places in Vietnam.
There are also several islands offshore, which you can reach by boat. The Hon Mun Marine Marine Park consists of Hon Mun island and several surrounding smaller islands. Sandy beaches, limestone karsts and turquoise water are mesmerizing. This biodiversity hotspot is a paradise for scuba divers.
(9) Mui Ne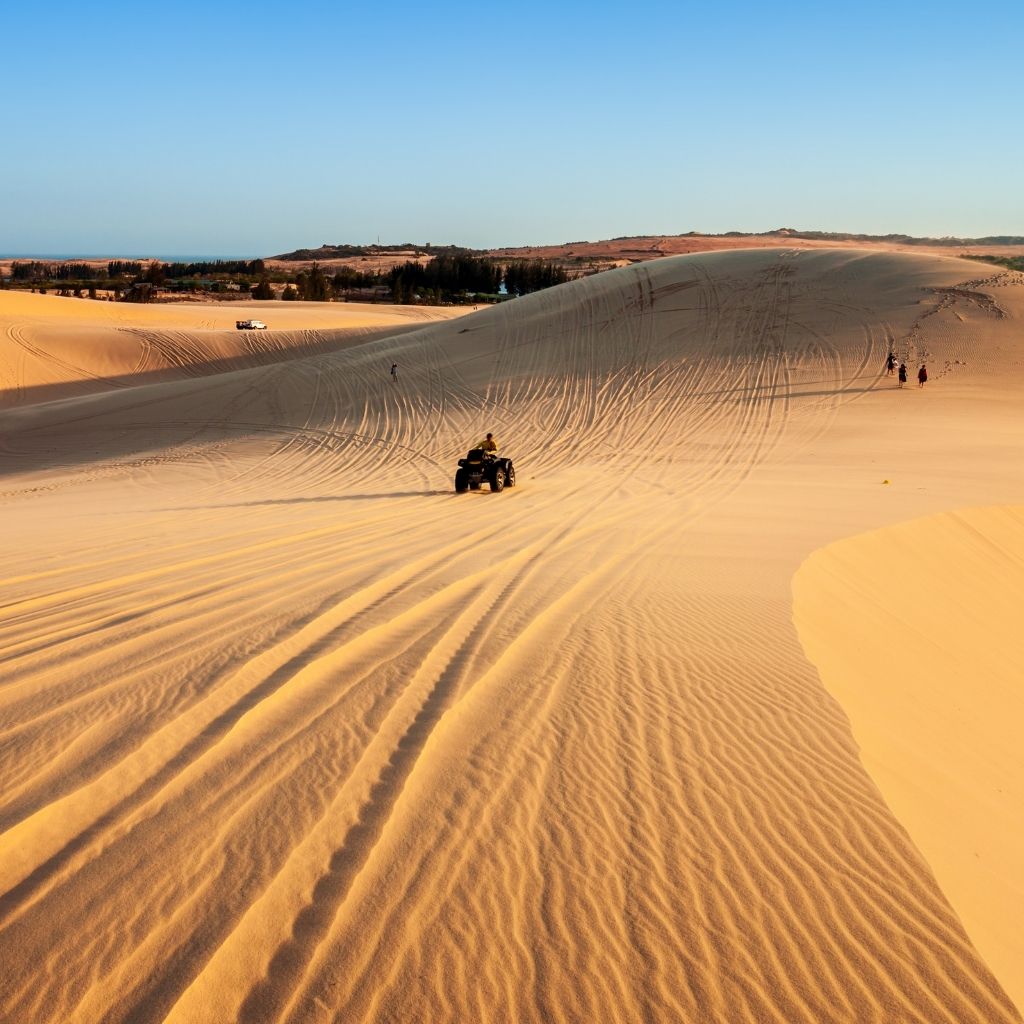 Mui Ne is another coastal town, located in southeast Vietnam. The town is a popular destination for windsurfing and kitesurfing, and there are many schools where you can take lessons. Mui Ne is also known for its sand dunes, which you can explore by jeep or on a camel ride.
It is also for its beautiful beaches and clear blue waters. The town is situated on the east coast of Vietnam, and it is a popular destination for tourists from all over the world. Mui Ne has a wide range of accommodation options, from luxury resorts to budget hotels. The town also has a variety of restaurants, cafes, and bars, as well as a lively nightlife scene.
(10) Dalat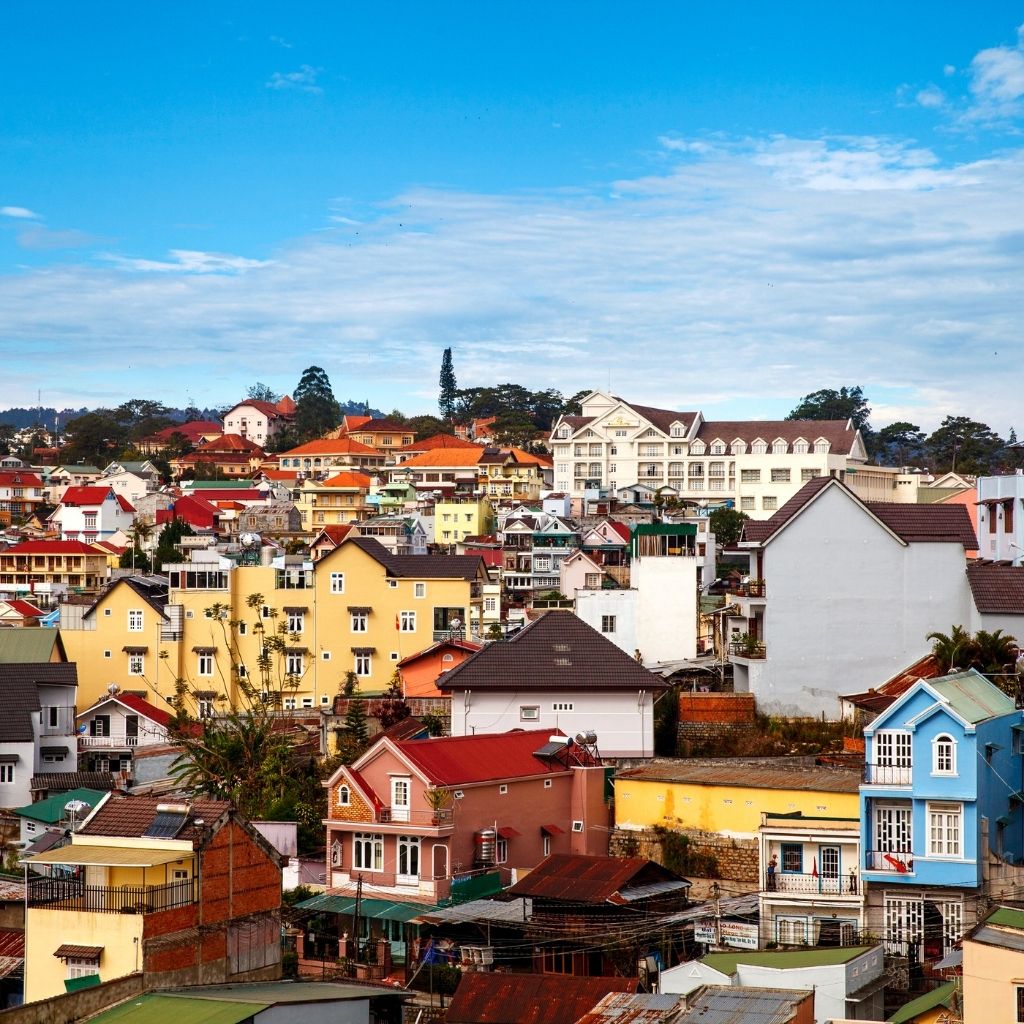 Nestled in the Central Highlands of Vietnam, Dalat has long been a popular destination for both domestic and international tourists. The town is surrounded by pine forests and rolling hills, and its temperate climate is a welcome respite from the heat and humidity of the lowlands. Dalat is also home to numerous lakes, waterfalls, and golf courses, making it a popular destination for those seeking outdoor activities. In recent years, Dalat has also become popular for its vibrant coffee culture, with many local cafes serving up delicious iced coffees and fine pastries.
The town has winding roads, waterfalls, pine forests, colonial-style architecture, colorful pagoda and vibrant markets. It is often referred to as the "city of flowers" due to the vast array of blooms. The unique climate of the town, with its cool temperatures and high levels of rainfall, is perfect for growing a wide variety of flowers. Whether you're looking to relax in the mountains or explore Vietnam's dynamic coffee scene, Dalat is sure to offer an unforgettable experience.
What are you waiting for…
Vietnam is a country with so much to offer visitors. It is home to some of the most fascinating places in the world, from its misty mountains and lush jungles to its stunning beaches and vibrant cities. From the bustling streets of Ho Chi Minh City to the stunning limestone peaks of Halong Bay, there's something for everyone in Vietnam. You can have a best trip to Vietnam.
If you're looking for some inspiration on where to visit in Vietnam, read my detailed travel story and start packing.
Here is a complete list of places to visit in Vietnam that you can explore in addition to those mentioned here.
Disclaimer:
This blog may contain affiliate links. At no extra cost to you, we may get a small commission if you buy anything. All products and services we endorse have been personally used or come highly recommended to us. These incomes allow us to keep the community supported and ad-free.