If you're like most people, the airport is not your favorite place on earth. It's crowded, noisy, and often stressful. But what if there was a way to make your airport experience a lot more pleasant? There is – and it's called an airport lounge. Airport lounges offer a variety of benefits that can make your travel experience much better.
Do you think airport lounges are only for business-class passengers? Think again! Airport lounges are becoming increasingly popular and accessible to all travelers, regardless of the class they're flying in. Here are important information and tips to access airport lounges.
If you are not already a member of an airport lounge access program, I strongly recommend that you do so. The Priority Pass program is one such program that I have been using for almost a decade. No matter what class you are flying in, you can access the largest network of airport lounges in the world. Depending on your membership level, you can access free or paid lounges anywhere in the world.
Now, let's discuss some of the best benefits of airport lounges!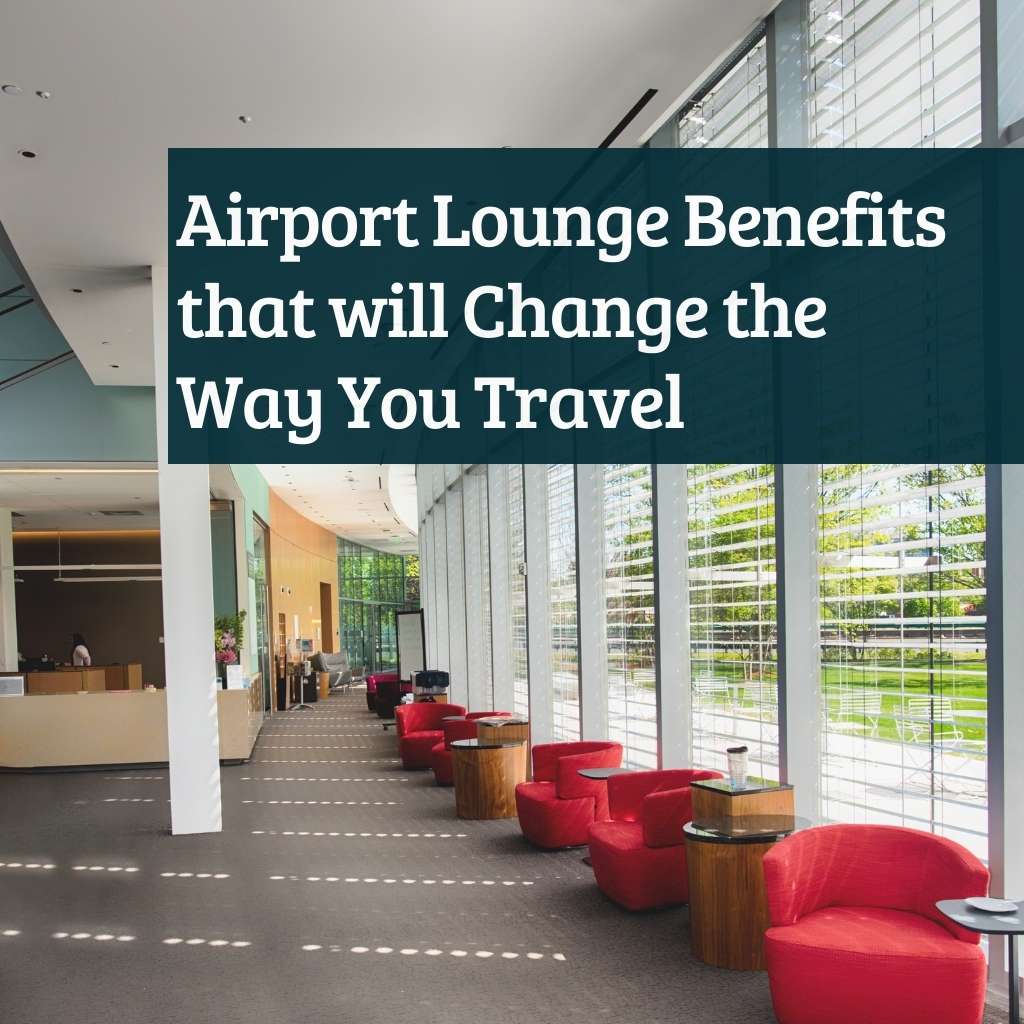 1. Standard benefits:
Comfortable seating
Airport lounges typically have comfortable seating, which can be a welcome respite from the airport chaos. Lounges offer plush chairs, sofas, and even beds for airport guests to relax in. You have access to a private space to relax and unwind, take a nap, watch TV, or work. The exotic lounges provide you with a private bed to take a nap.
Quiet environment
Airport lounges are often much quieter than the airport terminal, making them a great place to relax or get some work done. They are also great for avoiding airport noise pollution from nearby planes and other airport activities. You can work undisturbed in a peaceful atmosphere, or just sit back and enjoy the solitude.
Wi-Fi
Almost all airport lounges offer free Wi-Fi, so you can stay connected even while traveling. You can check emails, watch movies, or even work on important documents without worrying about finding a Wi-Fi hotspot. The power sockets are plenty, so you don't have to worry about your device's battery running out.
Food and drinks
Usually, all airport lounges have complimentary food and drinks, so you can refuel before your flight. You can enjoy a variety of snacks, beverages, and even alcoholic drinks depending on the lounge. Some airport lounges do not offer complimentary alcoholic drinks but you can purchase them at an additional cost. Posh and upscale lounges have a vast spread of buffet or à la carte meals for airport guests to indulge in.
2. Unique benefits:
Newspapers and magazines
Many airport lounges provide free newspapers and magazines, so you can catch up on the news during your layover. This is a great way to pass the time while you wait for your flight.
Entertainment options
Many airport lounges provide free entertainment options, such as TVs, movies, and music. This can be a great way to distract yourself from airport stress and boredom. You can watch your favorite TV show, catch up on the news, or listen to your favorite music while you wait for your flight.
Showers & Spa
Some airport lounges often offer complimentary showers, which can be a great way to refresh before your flight. This is a great option if you have a long layover or if your flight is in the evening. They also have spas and massage facilities giving you a mini vacation feel. More importantly, bathrooms in the lounge are more hygienic and well-maintained than the common ones at the airport, some rather lavish.
Concierge services
Some selected airport lounges often offer concierge services, such as ticketing and boarding assistance, baggage check-in, and more. This can be a great help if you're not familiar with the airport or if you have a lot of luggage.
3. Emotional benefits:
Peace of mind
By escaping the noise and crowds of the airport terminal, you'll be able to relax more easily in an airport lounge. This can be a great way to reduce travel anxiety and stress, as well as make the airport experience more enjoyable.
Sense of Luxury
Airport lounges often have a more luxurious feel than the airport terminal, making them a nice treat for travelers. Many airport lounges have upscale decor and amenities, giving you a sense of luxury that you may not experience in the airport terminal. Additionally, you have access to exclusive business centers well equipped with computers, printers and scanners for your personal or business needs.
Networking opportunity
You have the opportunity to meet travelers from around the world and have meaningful conversations. I have made many good travel friends in airport lounges by sharing tables with them. A collection enthusiast like me can also use lounges to develop new friendships and make connections. By meeting people from all over the world, I have been able to collect coins from my fellow travelers. They were happy to part with a few coins as a keepsake. The lounge ambiance is especially enjoyable while cheering on a sport (mostly football) with other fans seated on a bar stool sipping chilled beer. During my time there, I made some valuable business connections and I was able to network effectively.
Feel yourself at home
By leveraging airport lounges, you can make your airport experience much more pleasant. From comfortable seating and a quiet environment to complimentary food and drinks, airport lounges make it easy to relax and feel at home. So next time you are traveling, make sure to research airport lounges beforehand to make the most of your airport experience.
Disclaimer:
This blog may contain affiliate links. At no extra cost to you, we may get a small commission if you buy anything. All products and services we endorse have been personally used or come highly recommended to us. These incomes allow us to keep the community supported and ad-free.