Alaska is the largest state in the United States of America and can be reached in a variety of ways. If you're not too keen on flying or driving for days, Alaska has many ways to get there by boat. One of the most popular ways is taking a cruise across the ocean or through one of its major rivers. This way you can enjoy seeing some beautiful scenery as well as stop off at some interesting ports along the way.
No matter how you choose to travel to Alaska, it's sure to be an experience worth remembering!
By Plane
Flying to Alaska is a great option if you want to get there quickly. The major airports are in Anchorage, Fairbanks and Juneau, so you can choose the city that's closest to your final destination. Many different airlines fly into Alaska, so you can find one that fits your budget and travel schedule.
Anchorage is the largest city in Alaska and is a popular destination for tourists to arrive at. If you're looking to fly to Anchorage, many US-based airline carriers offer direct flights. The majority of the direct flights originate from Seattle. Some of the most popular airlines include Delta, United, American and Alaska Airlines.
Many European and Asian airlines directly fly into Anchorage including British Airways, Lufthansa, Icelandic Air and Air Canada. These airlines often have cheaper fares than their US counterparts, so it's worth checking them out if you're looking for a bargain. WayAway gives you between 5-20% real $ cashback on your bookings.
Once you're in Alaska, you can rent a car and drive to your final destination. This is a great option if you want to see more of the state and have the flexibility to stop whenever you want. Just be sure to check the weather conditions before you hit the road, as winter driving can be treacherous in Alaska.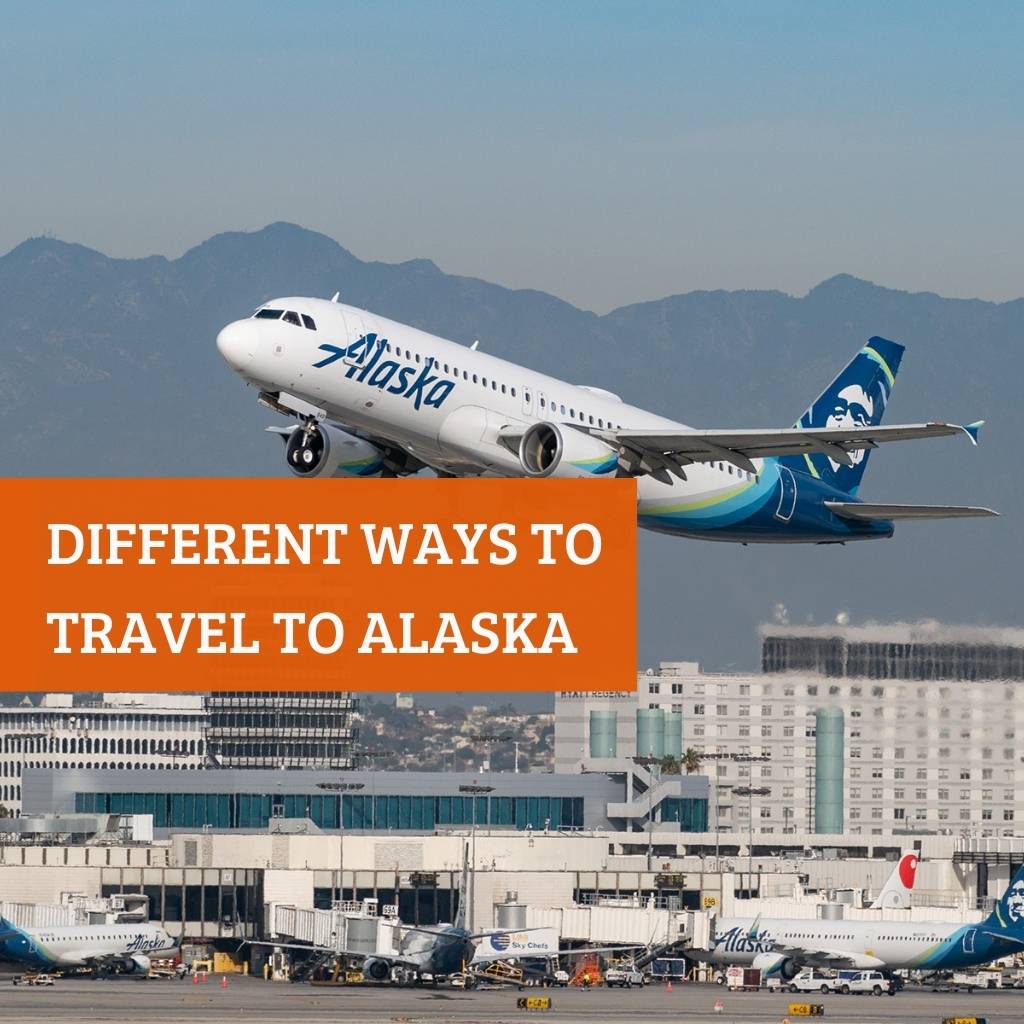 Bush Plane
What if you want to see more of this vast and rugged state? One way to do that is by taking a bush plane. Bush planes are small, propeller-driven aircraft that can fly in and out of remote areas where there are no roads. This makes them the perfect way to explore Alaska's backcountry, where you can see glaciers, mountains and wildlife up close.
If you're interested in taking a bush plane trip in Alaska, there are a few things you need to know. First, not all airports offer services for bush planes, so you'll need to do your research before you book your trip. Also, because these planes can fly in and out of small airstrips, the luggage restrictions are usually much stricter than on commercial flights. So make sure to pack light!
In Alaska, the Bush plane is the most cost-effective mode of transport to towns like Kodiak, Homer, Juneau, Nome, Kotzebue, Barrow, Sitka, etc. Some of these towns are practically impossible to reach by other modes of transportation.
Despite the challenges, taking a bush plane trip is a great way to experience Alaska's wild side. If you're up for an adventure, a bush plane trip is a way to go.
Check out Top Alaska Air Tours.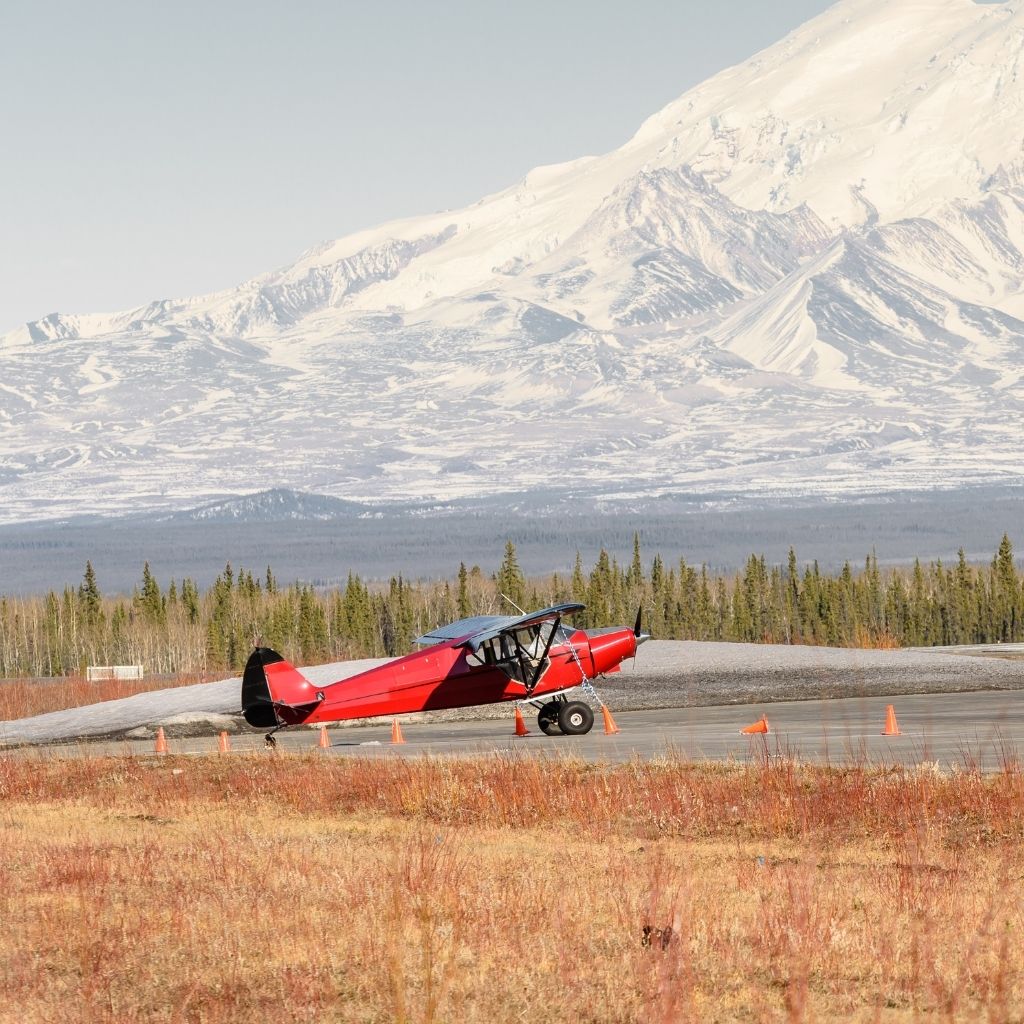 By Ship
You can also take a cruise to Alaska. This is a great option if you want to see the state from different angles and enjoy all the amenities that a cruise ship has to offer. Plus, you can visit some of the smaller towns and villages that are not accessible by road.
Many cruise lines offer trips to Alaska from the US and Canada. Some of the most popular cruise lines include Holland America, Royal Caribbean, Princess Cruises and Celebrity Cruises. These cruise lines often have package deals that include flights, hotel stays and excursions. If you're interested in taking a cruise to Alaska, it's important to do your research and prepare a packing list. Not all cruises go to the same destinations, and the prices can vary greatly.
Check out the best deals on Alaska cruises.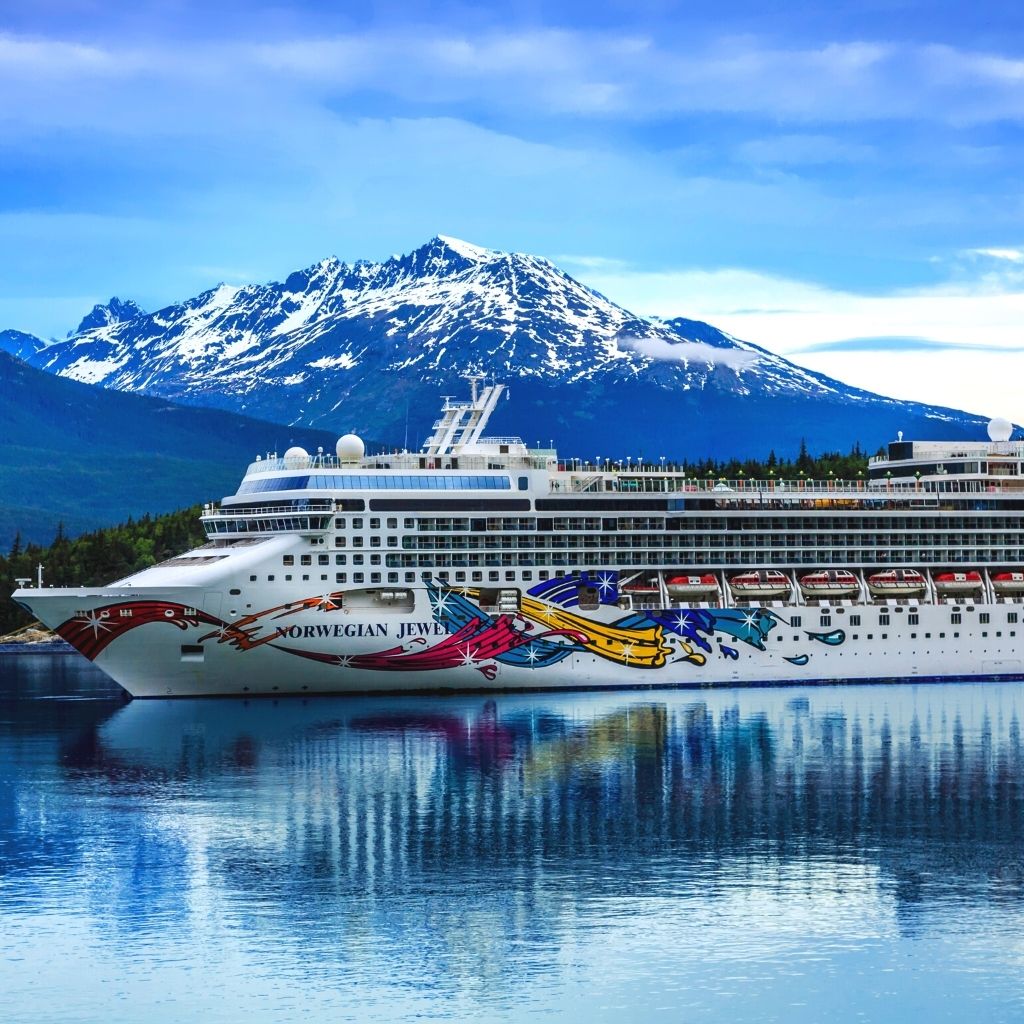 By Train
Alaska is not reachable by train, but you can get close. Amtrak offers several different routes to Alaska, including the Coastal Starlight and the Cascades Train. Both of these routes go through some of the most beautiful scenery in North America, so you'll be able to enjoy the journey as much as the destination.
The Coastal Starlight route starts in Los Angeles and goes up the coast to Seattle. The trip takes about 36 hours, so it's a great option if you have some time to spare. To sail to Alaska, you have to board one of the cruise lines they have a tie-up with at Seattle. The Cascades train takes you to Bellingham, Washington; the Alaska ferry dock is nearby. Canadian Via Rail's transcontinental route starts from Toronto and ends in Prince Rupert, B.C., where you can catch the Alaska ferry.
Check out Alaska Railroad Tours and Tickets.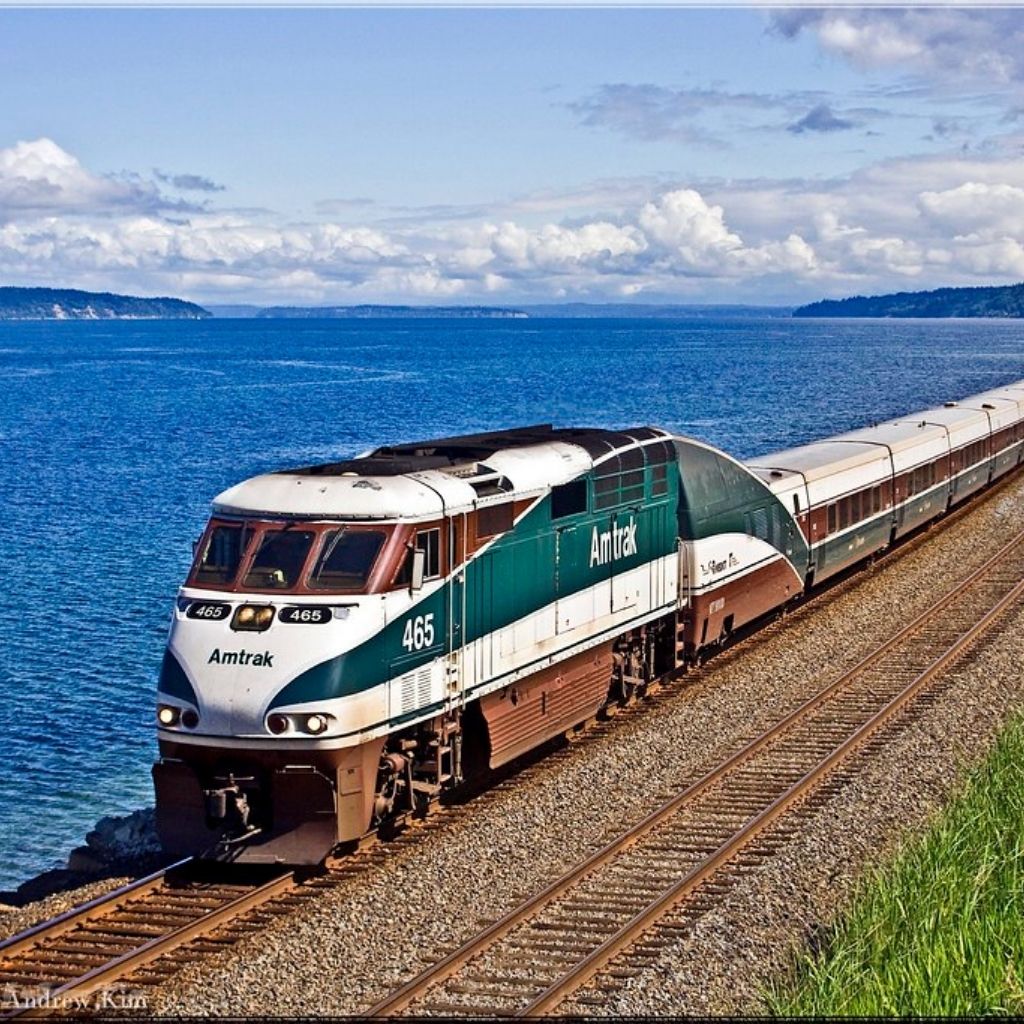 By Car
If you're a road trip to Alaska, there are a few things you need to know. First, it's a long drive from Seattle to Anchorage, about 2,250 miles, which takes about a week to complete. Second, the roads in Alaska can be treacherous, especially in winter, so you need to be prepared for the driving challenge in Alaska. Finally, the prices of gas and lodging can be expensive in Alaska, so it's important to budget accordingly.
You have the option of putting your car on the ferry from Bellingham to Haines. This will cut the trip length significantly but will raise the cost. You could rent a car in Alaska for two weeks for the same price. Compare Alaska rental car rates from different companies.
That said, driving to Alaska is still a popular option for many tourists. The scenery along the way is beautiful, and there are plenty of places to stop and explore. Plus, you have the flexibility to go at your own pace and take side trips if you want. If you're planning to drive to Alaska, the best time to go is in the summer. The weather is milder and the days are longer, so you'll have more time to enjoy the journey.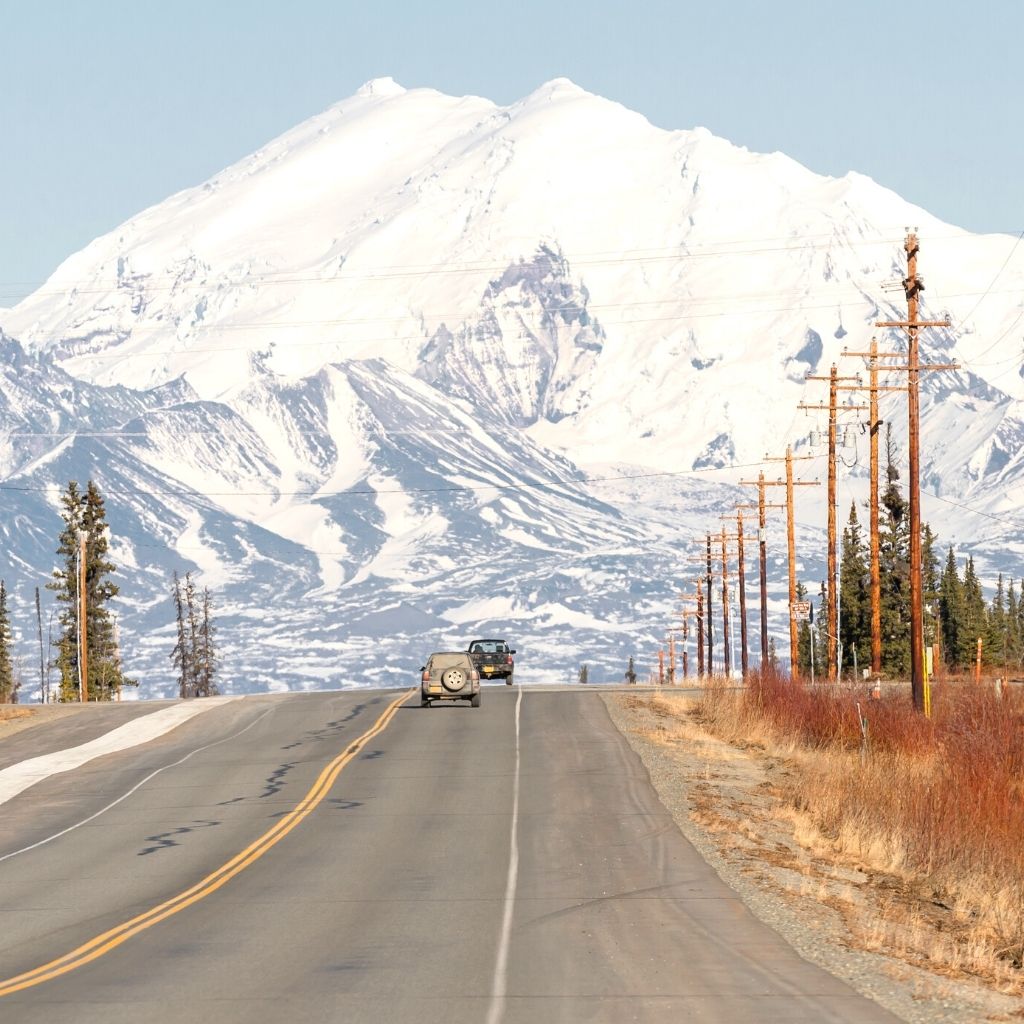 Summary
No matter how you choose to travel to Alaska, you're sure to be awestruck by its natural beauty and unique culture. There's no wrong way to get there – it all depends on your preferences and budget. So pack your bags and get ready for an adventure!
Disclaimer:
This blog may contain affiliate links. At no extra cost to you, we may get a small commission if you buy anything. All products and services we endorse have been personally used or come highly recommended to us. These incomes allow us to keep the community supported and ad-free.