There's nothing more frustrating than having to pack for a trip and not knowing what to bring. That's why it's helpful to have a travel packing checklist handy. It can help you make sure you don't forget any of the essentials. Here are some tips on what and how to pack for your next trip.
1. Choose the right luggage
The first step to packing the bags like a pro is to choose the right luggage. If you're traveling by plane, make sure to check the airline's size and weight restrictions for carry-on and checked baggage. It's also important to consider what kind of travel you'll be doing. If you're planning on doing a lot of hiking or other outdoor activities, you'll want a durable bag that can stand up to the elements.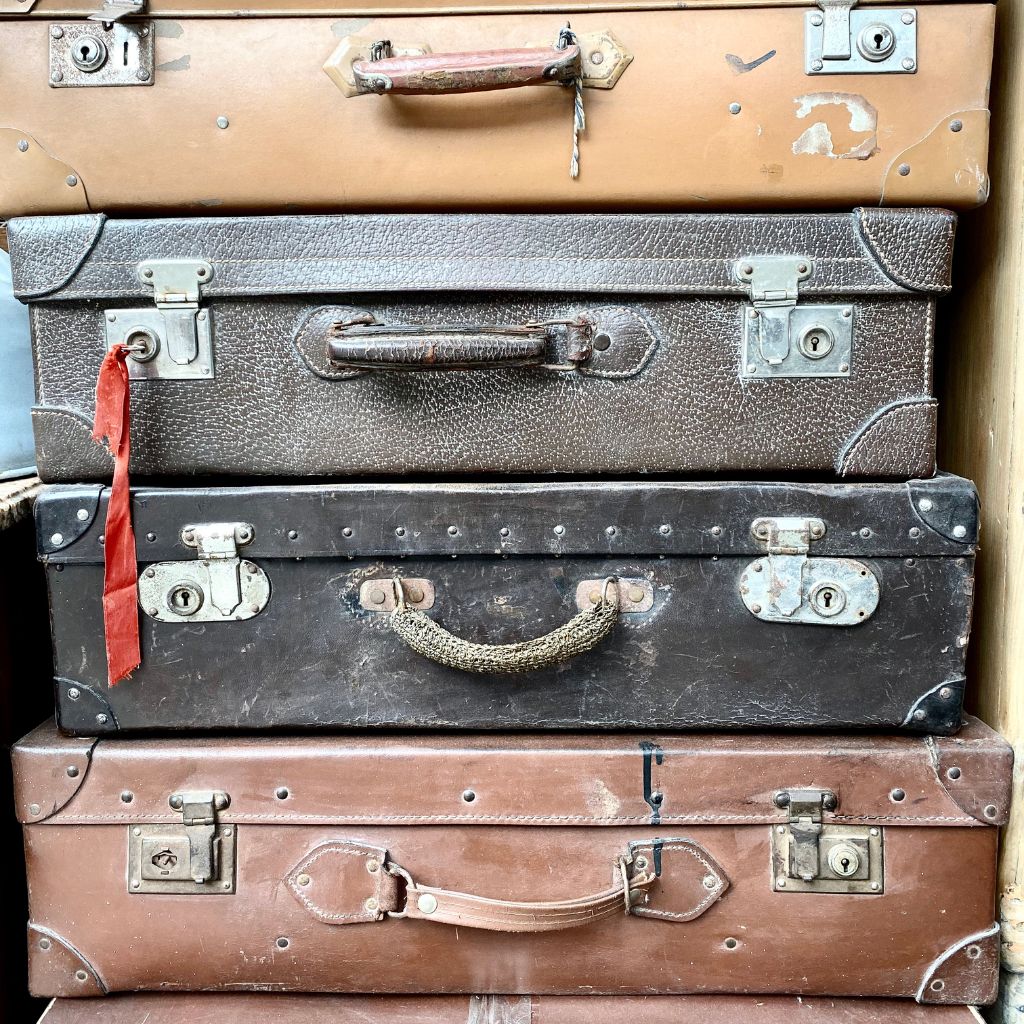 There are a variety of travel bags to choose from, and each has its advantages and disadvantages. Here are some of the most popular types of travel bags:
1.1. Backpack
A backpack is a great option for hiking or solo travel, as it allows you to carry everything you need on your back. You can use it both for short and long-term travel, as you remain handsfree and mobile. However, backpacks can be heavy and can be difficult to carry when full.
1.2. Duffel bag
A duffel bag is another great option for travel, as it is spacious and can accommodate a lot of gear. In addition, it's easy to carry, as you can sling it over your shoulder, put wheels on it, or carry it by hand. However, duffel bags are not as durable as other types of bags and can be easily damaged if not handled with care.
1.3. Wheeled luggage
Wheeled luggage is a great option for those who want a suitcase that is easy to move around. It also takes the strain off your arms and shoulders, which is especially helpful if you're carrying a lot of gear. However, wheeled luggage can be bulky and difficult to fit into tight spaces.
1.4. Soft-sided luggage
Soft-sided luggage is a good option for travel, as it is lightweight and easy to carry. It's also less likely to be damaged than hard-sided luggage. However, soft-sided luggage doesn't offer as much protection for your belongings and can be easily torn or ripped.
2. Don't let your packing pile up
Once you've chosen the right travel bag, it's time to start making a packing list of what you may need. This will help ensure that you don't forget anything important. Start by making a list of all the clothes and shoes you'll need, as well as any toiletries and other travel essentials.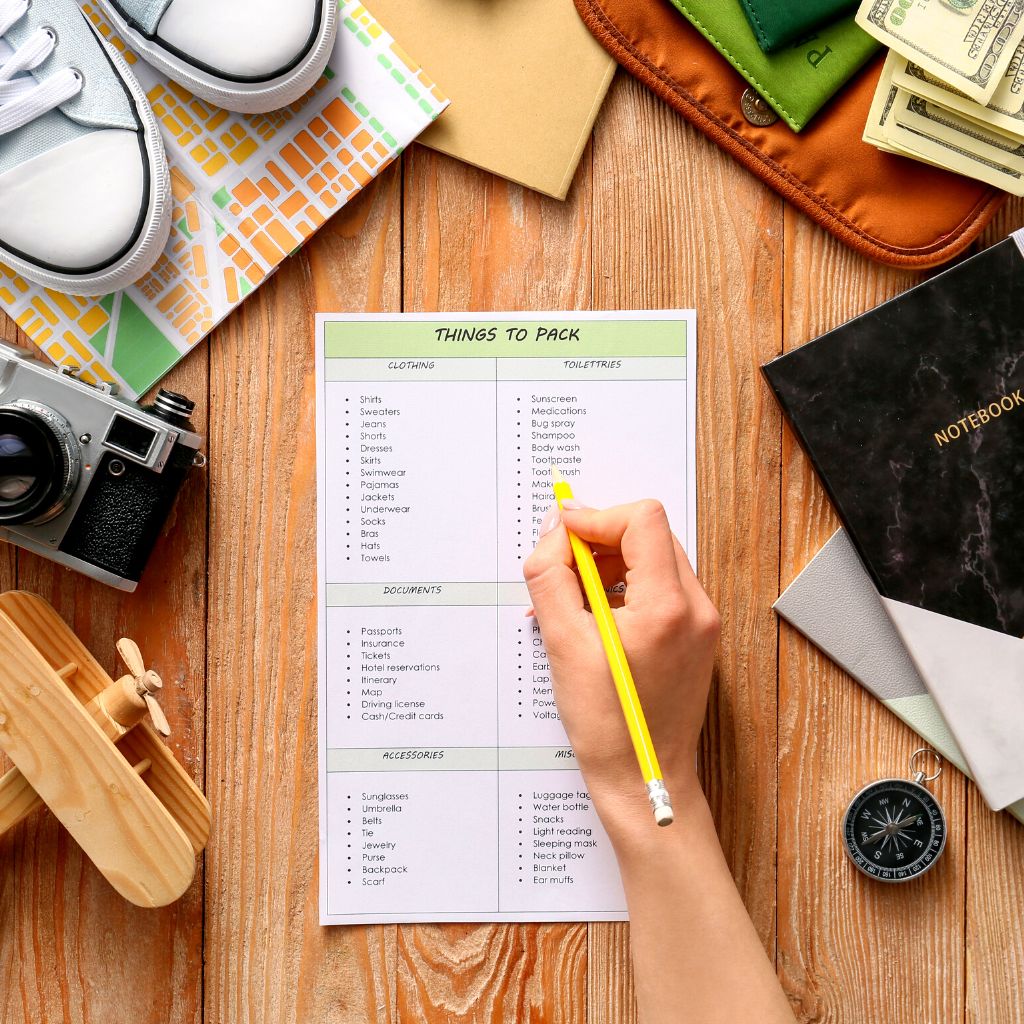 2.1. Pack smart
One of the most important packing tips is to pack smart. This means taking into consideration how much space and weight your luggage can handle. Try to pack items that are versatile and can be used for multiple purposes. For example, a sarong can be used as a beach cover-up, scarf, or even a skirt. Packing clothes that can be mixed and matched will also help you save space in your suitcase.
2.2. Roll, don't fold
When it comes to packing clothes, rolling them up tightly is the way to go. This will help save space in your suitcase and prevent wrinkles. If you must fold items, be sure to do so carefully.
2.3. Use packing cubes
Packing cubes come in all shapes and sizes, but they all serve the same purpose: to help you organize your clothes in compartments. This is a great way to save space in your suitcase and prevent your clothes from getting wrinkled. There are varieties of packing cubes on the market, so be sure to choose the ones that best fit your needs.
2.4. Wear your heaviest clothes on the plane
When packing for a trip by airplane, it's important to consider how much weight your luggage can handle. One way to save space is to pack heavy items like shoes and jackets on the plane. Wearing your heaviest clothes can also help keep you warm during the flight.
2.5. Pack an extra carry-on bag
The main advantage of packing an extra carry-on bag is that it can come in handy if your travel plans change or if your luggage gets lost. In addition, having an extra bag can help you save space in your suitcase.
2.6. Don't overpack
It's tempting to want to pack everything but the kitchen sink when you're going on vacation but resist the urge. Overpacking will only make your suitcase heavier and more difficult to carry and could result in extra fees from the airline. Plus, you'll probably end up wearing only a fraction of the clothes you bring.
3. Pack your toiletry bag and medicine kit
Your travel toiletry bag is one of the most important items you'll pack for your trip. Not only is it essential for keeping yourself clean and smelling good, but it's also required by the airline if you're taking it in your carry-on.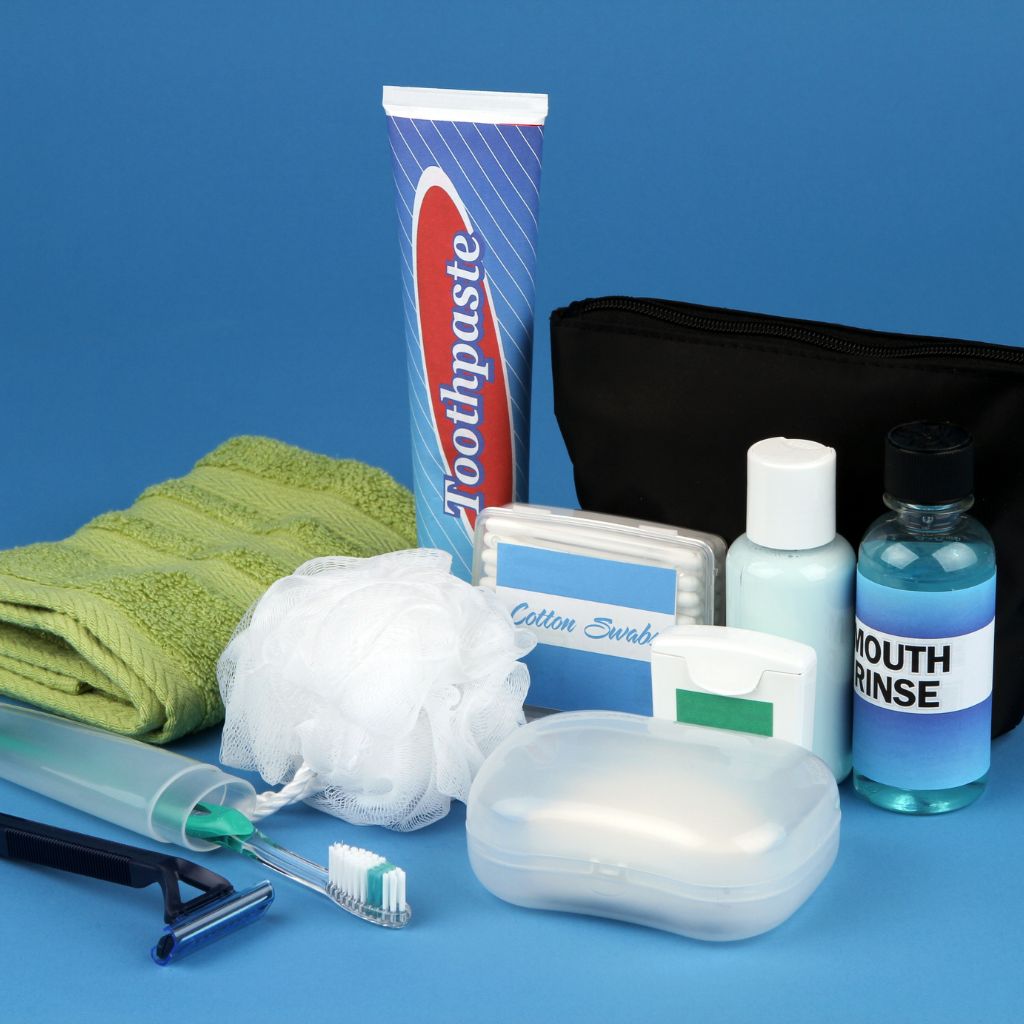 When choosing a toiletry bag, be sure to select one that is spacious and has multiple compartments. This will make it easier to organize your items and find what you need. In addition, choose a bag that is easy to clean and can be quickly dried off.
Some of the essentials you'll want to pack in your toiletry bag include:
Shampoo and conditioner
Soap
Toothbrush, toothpaste, mouthwash, dental floss
Hair comb, hairpins, hairbrush, hair products
Deodorants & perfumes
Shaving kit
Sunscreen, moisturizers, lotions
Insect repellent
Personal & feminine hygiene items
Sewing kit
Nail clippers, tweezers, scissors
When packing for a trip, it's important to also pack a medicine kit. This will ensure that you have all of the necessary supplies to treat any illnesses or injuries that may occur while you're away from home. Also, bring your past medical records with you in case of a medical emergency in a foreign country.
The first step in packing a medicine kit is to determine what items you will need. This will vary depending on your travel destination and the activities you plan to do while there. However, there are some general items that everyone should pack in their medicine kit, including:
Pain relief medication
Anti-inflammatory medication
Cold and flu medication
Diarrhea medication
Medications for cuts, scrapes and bites
Antihistamines for allergies
Cough syrup and throat lozenges
Digestive aids
General-purpose antibiotics
Eye and ear drops
Hand sanitizers
First Aid supplies such as bandages, gauze, tape, antiseptic wipes, and hydrogen peroxide
In addition, it's important to pack any medications that you may need while traveling. This could include prescription medications, travel sickness pills, or antibiotics. Be sure to ask your doctor if there are any special precautions you need to take when packing your medications for a specific destination. Ultimately, your health and wellness are of paramount importance when you travel.
4. Other travel essentials
In addition to the items on your travel packing checklist, there are some other travel essentials you may want to bring along on your trip. These items can help make your vacation more enjoyable and make travel a breeze.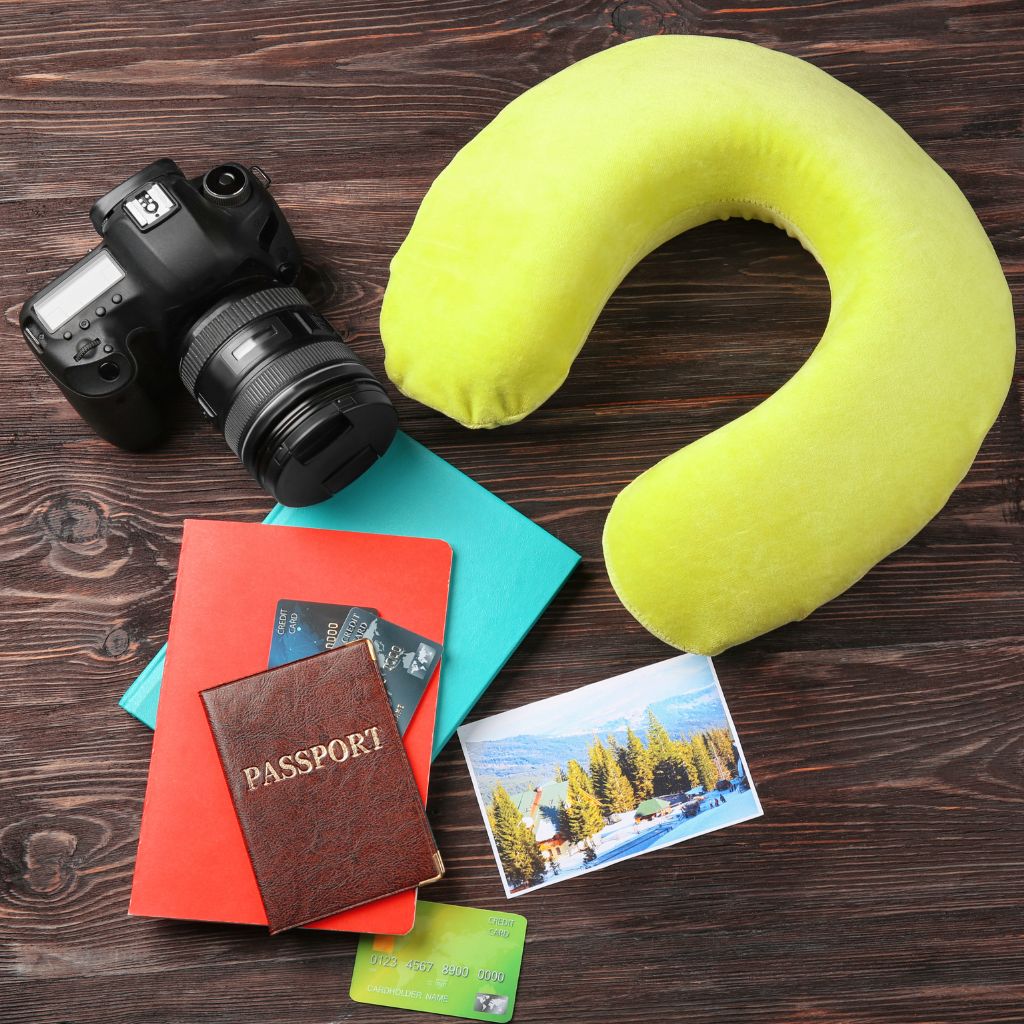 4.1. A travel pillow
A travel pillow is an essential item for any traveler, whether you're taking a long flight or a short car ride. They provide support for your head and neck, helping you to stay comfortable during your journey.
4.2. A travel blanket
A travel blanket is another essential item for any traveler. They are typically made from soft and cozy material, making them perfect for cuddling up during a long flight or car ride. Travel blankets are also typically small and lightweight, making them easy to pack in your carry-on bag.
4.3. Noise-canceling headphones
Noise-canceling headphones are a must-have for any traveler who wants to enjoy some peace while on the go. They block out background noise, allowing you to focus on your book, music, or movie while traveling.
4.4. A travel power adapter
A travel power adapter is an essential item for any traveler who is planning to travel internationally. It allows you to plug your electronic devices into outlets in foreign countries. When choosing a travel power adapter, be sure to select one that is compatible with the outlets in the country you're traveling to.
4.5. A travel water bottle
A travel water bottle is an essential item for any traveler who wants to stay hydrated while on the go. They are typically made from durable and lightweight material, making them easy to pack in your carry-on bag.
4.6. Electronic gadgets
While there are many different types of electronic gadgets that you may want to pack for your trip, some of the most essential includes:
A laptop or tablet: A laptop or tablet can be a great travel companion, providing you with entertainment, information, and communication while on the go.
An extra smartphone: In case your existing phone stops working, having an extra smartphone can be useful. You can also use it as your local phone while traveling internationally if you buy a local SIM card.
A digital camera: A digital camera can be a great way to capture memories of your trip, whether you're taking photos or videos.
A portable charger: A portable charger can be a lifesaver when your electronic devices run out of battery power.
Travel apps: There are many travel apps available that can help make your trip more enjoyable, such as travel planning apps, travel information apps, and travel booking apps.
Offline maps: Google Maps is a great resource to find your way around a new city. Some situations, such as when hiking in the wilderness or on a long flight, may prevent you from accessing the Internet. In these cases, it's helpful to have offline maps downloaded on your device so you can still access them.
5. Pack important travel documents and credit cards
Be sure to pack all of your travel documents in a safe and easily accessible place. This includes your passport and paper visa (if required), tickets, hotel bookings, car rental, travel insurance, vaccination certificate and any other important documents. It's also a good idea to make paper copies of your travel documents in case they are lost or stolen. Don't rely solely on digital copies.
In addition to travel documents, you'll also want to make sure you have the following credit cards with you while traveling: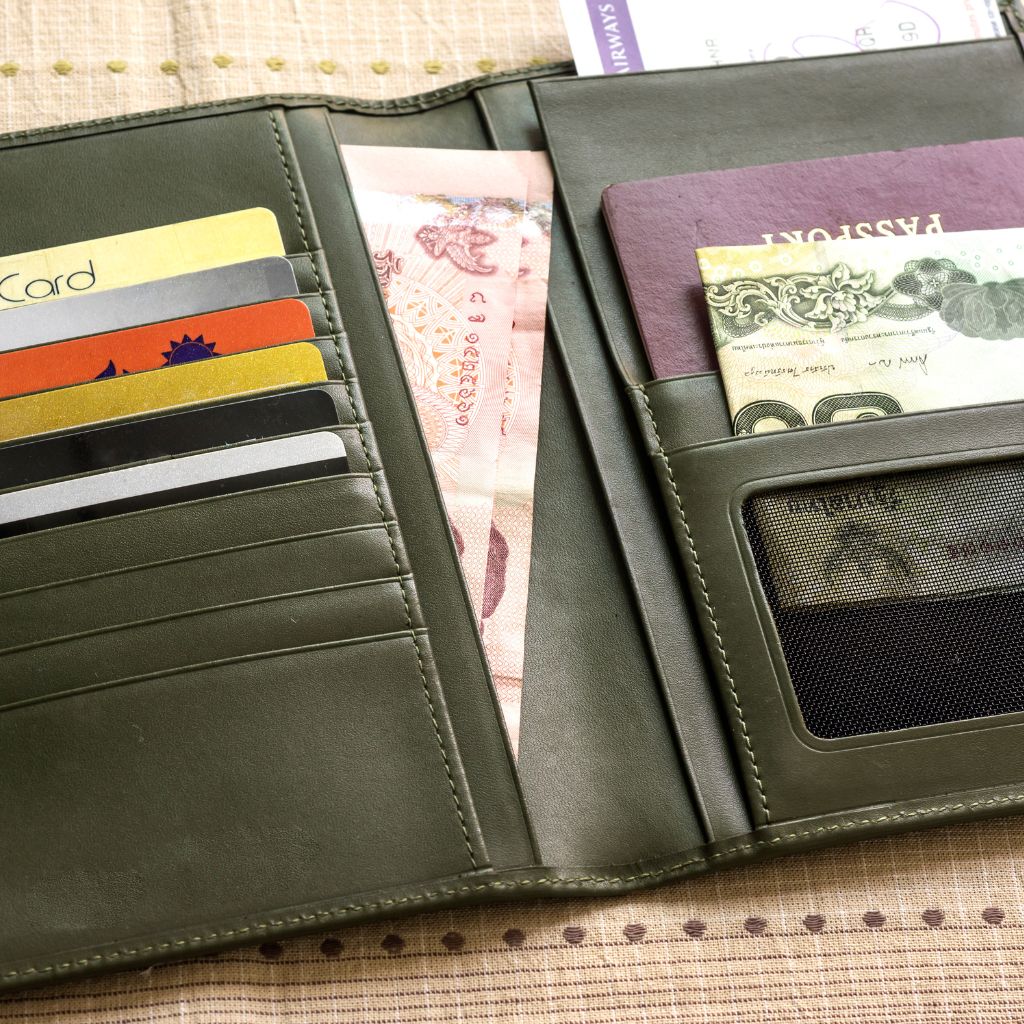 An emergency credit card: This is a credit card that you can use in case of an emergency, such as if your wallet is lost or stolen.
Travel rewards credit card: A travel rewards credit card can help you save money on travel expenses, such as airfare, hotels, and car rentals.
Credit card with no or minimal foreign transaction fees: If you're traveling internationally, it's important to have a credit card that doesn't charge foreign exchange transaction fees. This will help you save money on purchases made in foreign currencies.
6. Secure your travels
One of the most important things to do when traveling is to secure your belongings. This includes your laptop, mobile phone, cash, credit cards, and passport. Here are a few tips for keeping your belongings safe while on the go: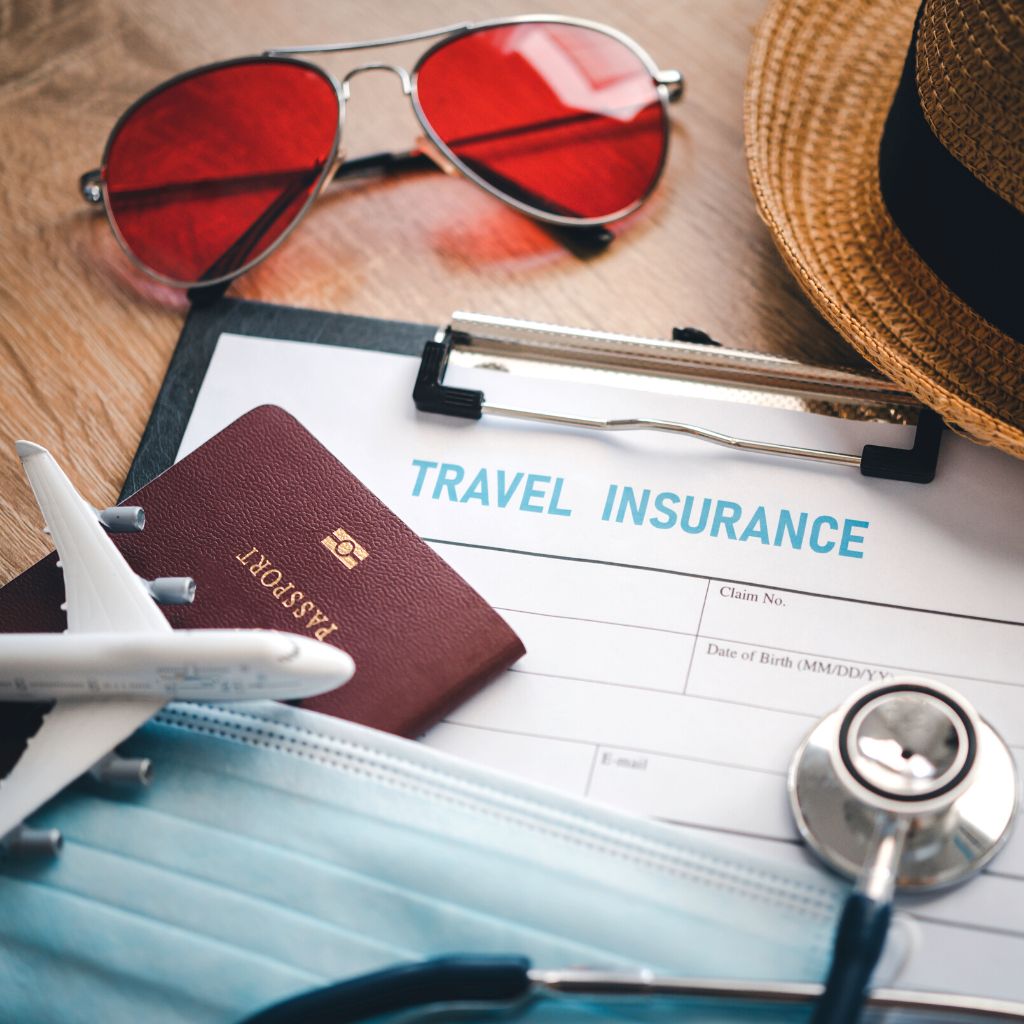 Keep your laptop and mobile phone with you at all times. Never leave them unattended in your hotel room or in a public place where they can be easily stolen.
Avoid carrying large amounts of cash with you. If possible, only carry the amount of cash that you'll need for the day. You can also use a travel debit or credit card to help you avoid carrying too much cash.
Lock your luggage and other travel belongings in your hotel room with a travel lock or use your room's safe deposit. This will help prevent thieves from opening your suitcase and stealing your belongings.
Always keep your passport and other important documents in a safe and secure place, such as a money belt or travel pouch. This will help prevent them from being lost or stolen. Make sure you put your passport back in your bag after you present it at the airport and hotel.
Register your travel plans with your friend or family. This will help them to contact you in case of an emergency, such as if there is a natural disaster or terrorist attack in the country you're visiting.
Purchase the best travel insurance before your trip. This will help to protect you from financial losses in case of an emergency, such as lost luggage, missed connection, hijack, or medical expenses.
Get packing…
Now that you know what to pack, it's time to get packing. Make sure to use our travel packing checklist as a guide, and remember to pack light so you can enjoy your trip without being weighed down by heavy luggage. What are some of your favorite items to pack for a trip? Let me know in the comments below.