There are many car rental companies in Alaska that provide all types of cars for rent: sedans, SUVs, convertibles, vans, minivans and more. For those who prefer to travel with their family or friends in one vehicle on vacation, there are also RVs available for rent from various car rental agencies across the state. One thing to keep in mind when renting an RV is that they are typically much larger than a standard car so make sure you're familiar with where parking spaces will be at your destination before making a reservation! Renting a car or RV.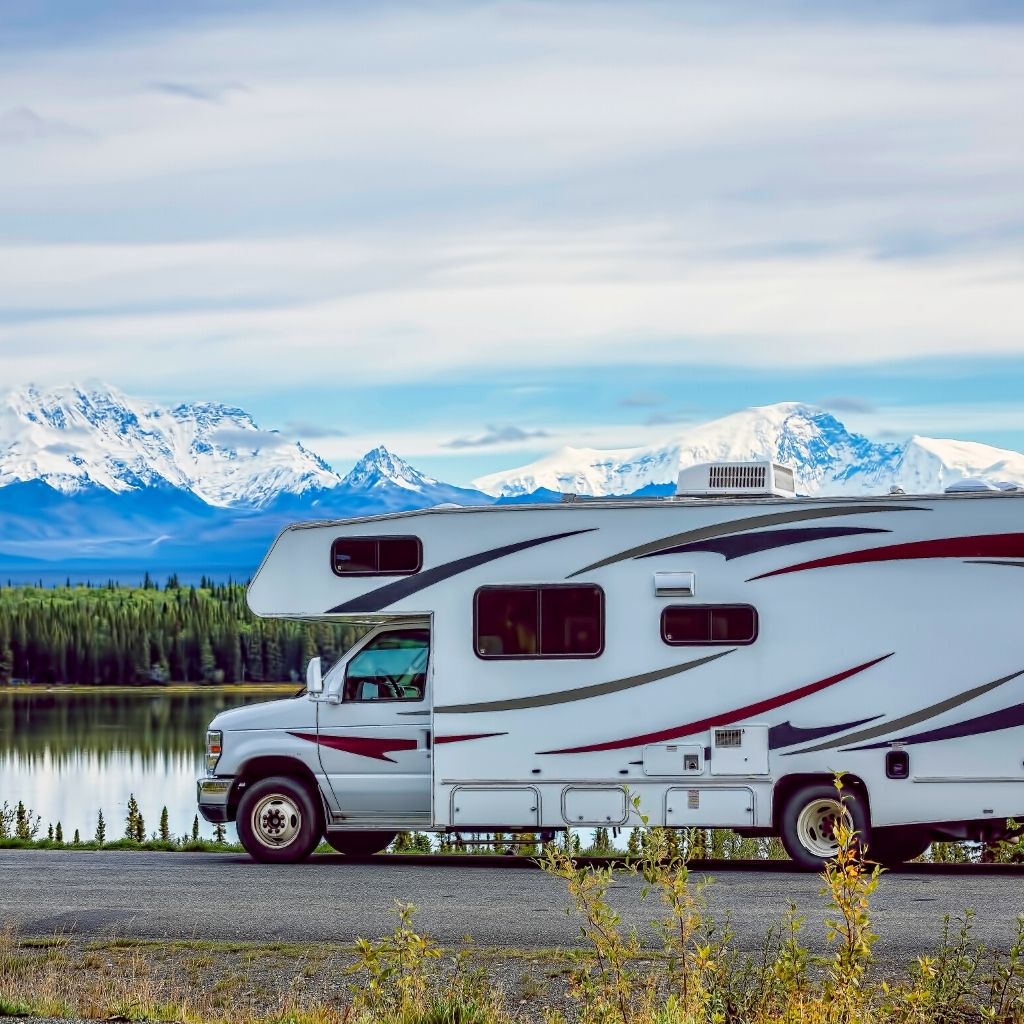 Car Rental in Alaska
There are a few things to consider when renting a car or RV in Alaska. First, driving in Alaska is a whole new ball game with its long stretches of highways, mountain passes, and icy roads. Second, the options for car and RV rental in Alaska are somewhat limited, so it's important to do your research in advance.
Some of the best options for car rental in Alaska include major companies like Hertz, Avis, National, etc. They have locations throughout the state in major cities, and they offer a variety of vehicles including sedans, SUVs, and trucks. However, there are a few local and small car rental companies you might want to consider. These companies often offer lower rates than the larger chains, and they can be a great option if you're looking for something specific or if you're on a tight budget. Usually, their cars are a bit old and rundown with limited service options. It is a good option if you have taken a cruise to smaller towns and want to explore the surrounding area on a day trip.
RV Rental in Alaska
When traveling in a group, an RV rental in Alaska is often the best way to go. Not only do you have all the comforts of home while on the road, but you can also take advantage of the extra space an RV provides. There are several advantages to renting an RV in Alaska.
First and foremost, an RV provides all the comforts of home while on the road. This means that you can save money by cooking your meals rather than eating out every day. An RV is also great for traveling with children or pets, as you have plenty of extra space to store their gear and toys. Additionally, an RV rental in Alaska comes with its own set of wheels, which makes it the perfect vehicle for exploring the many scenic highways and mountain passes that the state has to offer. Besides saving money on hotels, RV rental also allows you to travel whenever and wherever you want, wherever you want.
There are several RV parks in Alaska that offer travelers a place to stay while they're visiting the state. Some of the best RV parks in Alaska include:
Denali View RV Park in Healy, which offers stunning views of Denali National Park
Chena River RV Park in Fairbanks, which is close to many local attractions
Eagle's Nest RV Park in Girdwood, which is located next to the Chugach Mountains
Things to know before renting a vehicle in Alaska
No matter which company you rent from, be sure to read the fine print carefully. Some companies have strict rules about driving on unpaved roads, and others may charge extra fees for things like mileage or insurance. When in doubt, always ask the rental company directly before making any decisions.
One-way car rentals between Alaska towns are a great option for those who want to explore the state's vast landscape. Many of the car rental companies in Alaska offer one-way rentals, and the rates are often much costlier than renting a car for the entire trip. Always check with the rental company about their policies regarding one-way rentals. Some companies charge additional fees for one-way trips, while others have restrictions on where you can and cannot drop off the car.
Alaska car rental prices
The cost of renting a car in Alaska is considerably higher during the peak season than during the off-peak season. For instance, they may charge as much as $200 per day for a mid-size car during the peak season, while the same car may be available for $30 – $50 in the off-peak season. It is advisable to book your rental car well in advance to get a better rate. In any event, there is no cancellation fee in case your plans change.
Be sure to check with multiple rental companies to see which company has better rates. You may find that one company charges a flat rate with unlimited miles, while the other charges per mile.
Summary
When driving in Alaska, be sure to take extra caution on the roads. The state's highways are often very long and remote, so it's important to be prepared for anything. Be sure to pack plenty of food and water, and make sure your car is in good working condition before setting out.
If you're planning on driving in the winter, be sure to check the road conditions before heading out. Many of Alaska's roads are not plowed or sanded in the winter, so they can be very slippery and dangerous. It's always best to err on the side of caution when driving in winter conditions.