Gujarat is home to a kaleidoscope of festivals that are unique to this land of vibrant culture and deep traditions. Gujarat springs to life throughout the year with an array of celebrations, each reflecting its rich heritage. Gujarat's festival calendar becomes a dazzling manifestation of joy, unity, and devotion. Let's embark on a journey through these captivating festivals that make Gujarat such an enticing and irresistible travel destination.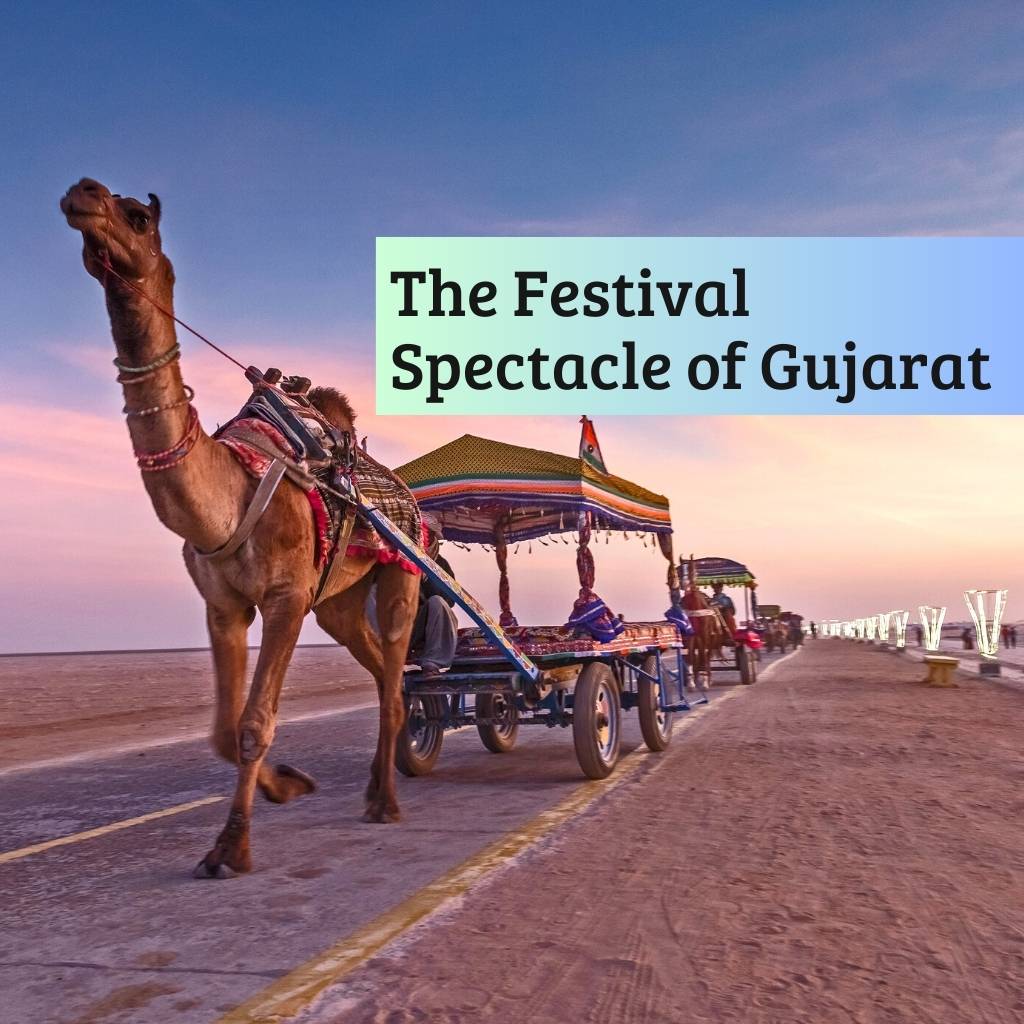 A calendar for the famous festivals of Gujarat
Month
Festival
Date
January
Kite Festival (Uttarayan)
14 (entire state)14 and 15 (Ahmedabad)
January
Modhera Dance Festival
Third weekend
February
Bhavnath Mahadev Fair (Shivratri)
5-day-festival
The date varies each year as per Hindu calendar
March
Holi
The date varies each year as per Hindu calendar
March
Kavant Fair
Third day after Holi
March/April
Chitra Vichitra Mela
2 weeks after Holi
June/July
Rath Yatra11 days of celebration
The date varies each year as per Hindu calendar
August
Janmashtami
The date varies each year as per Hindu calendar
August/ September
Tarnetar Fair3-day-festival
The date varies each year as per Hindu calendar
September
Navratri
The date varies each year as per Hindu calendar
October/November
Beach Festival
Date varies each year based on weather
November
Diwali
The date varies each year as per Hindu calendar
November
Shamlaji Melo
The date varies each year as per Hindu calendar
November – February
Rann Utsav
Starts on 1st November
December/ January
Paragliding Festival
Start date varies each year
1. Kite Festival (Uttarayan)
Kite Festival, known as Uttarayan, weaves a vibrant tapestry of celebration across Gujarat. Some regions refer to it as Makar Sankranti. Generally observed on the 14th of January, Ahmedabad extends the celebration for an additional day on the 15th. As a family affair, the event is a grand celebration with households converging on rooftops to celebrate. A kaleidoscope of kites adorns the skies, while music, laughter, and boundless joy fill the air.
Ahmedabad and Surat are undoubtedly the best cities to experience this spectacle.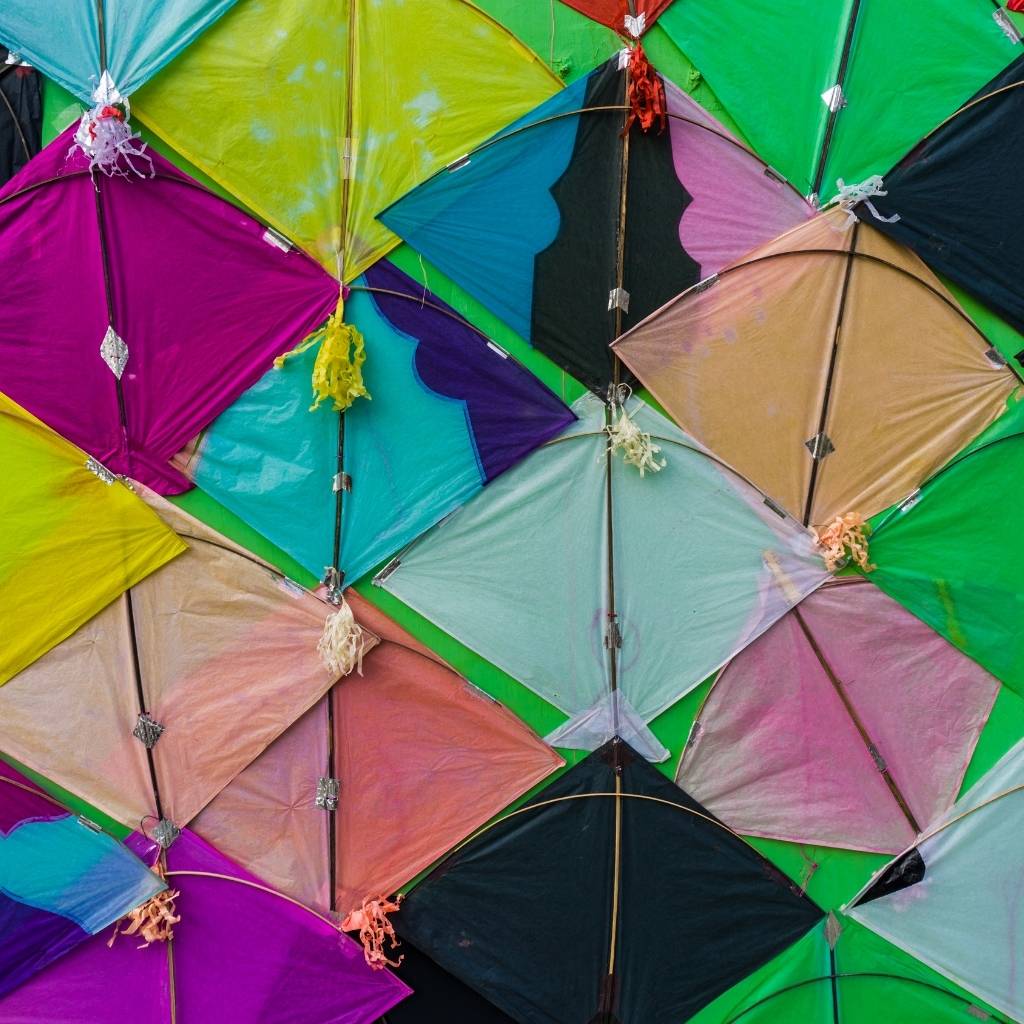 2. Modhera Dance Festival
Modhera Dance Festival is a cultural extravaganza set against the breathtaking backdrop of the Modhera Sun Temple. This festival takes place every year during the third week of January. Performances encompass a variety of classical and folk dance forms, highlighting Gujarat's rich cultural heritage. Against the backdrop of the setting sun and the temple's ancient stonework, the performances create a seamless blend of tradition, art, and spirituality.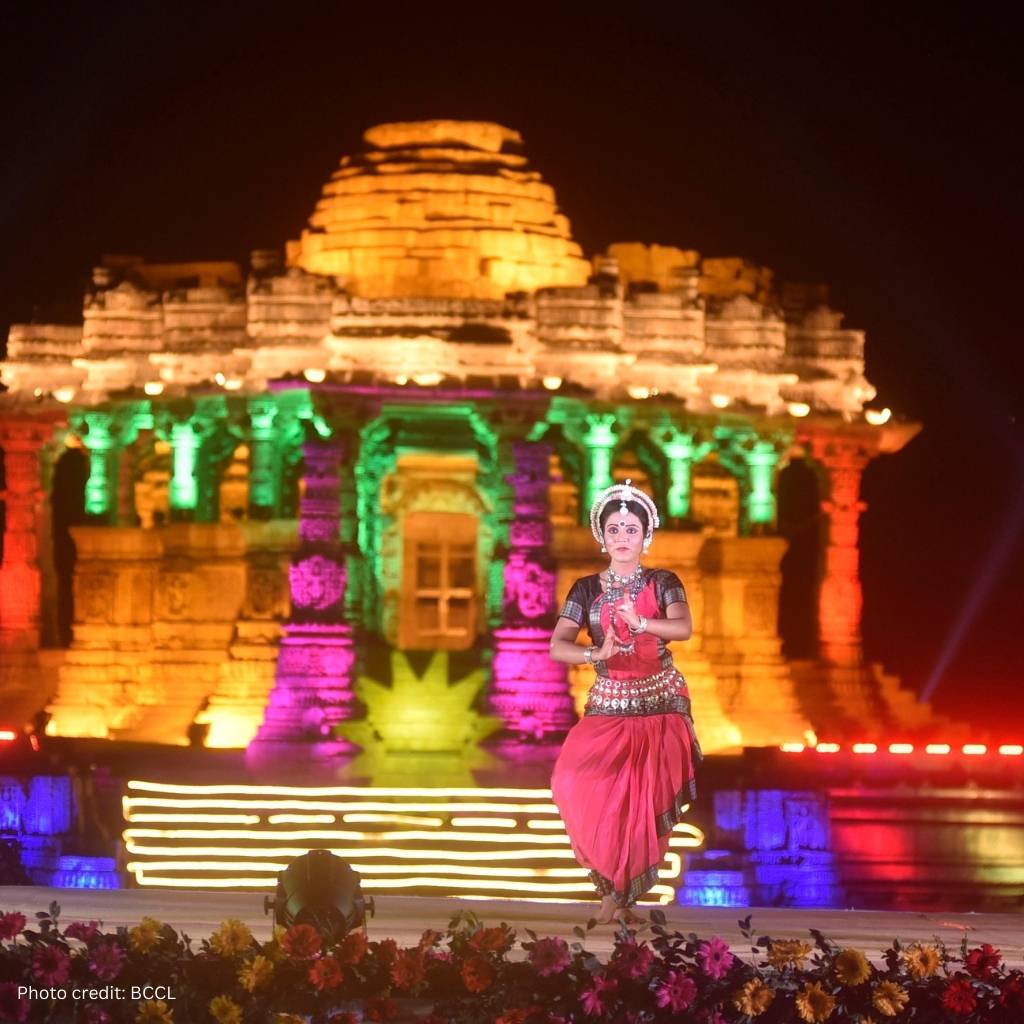 3. Bhavnath Mahadev Fair
Taking place in Junagadh during Shivratri, the Bhavnath Mahadev Fair casts its enchanting spell at the foothills of Girnar mountain. Naga Sadhus, the ascetic devotees of Lord Shiva, gather here to meditate and perform various rituals. With its spiritual energy permeating the air, the fair attracts a large number of visitors from far and wide who are enchanted by its atmosphere. This is an immersive event combining tradition, devotion, and mysticism in a harmonious way.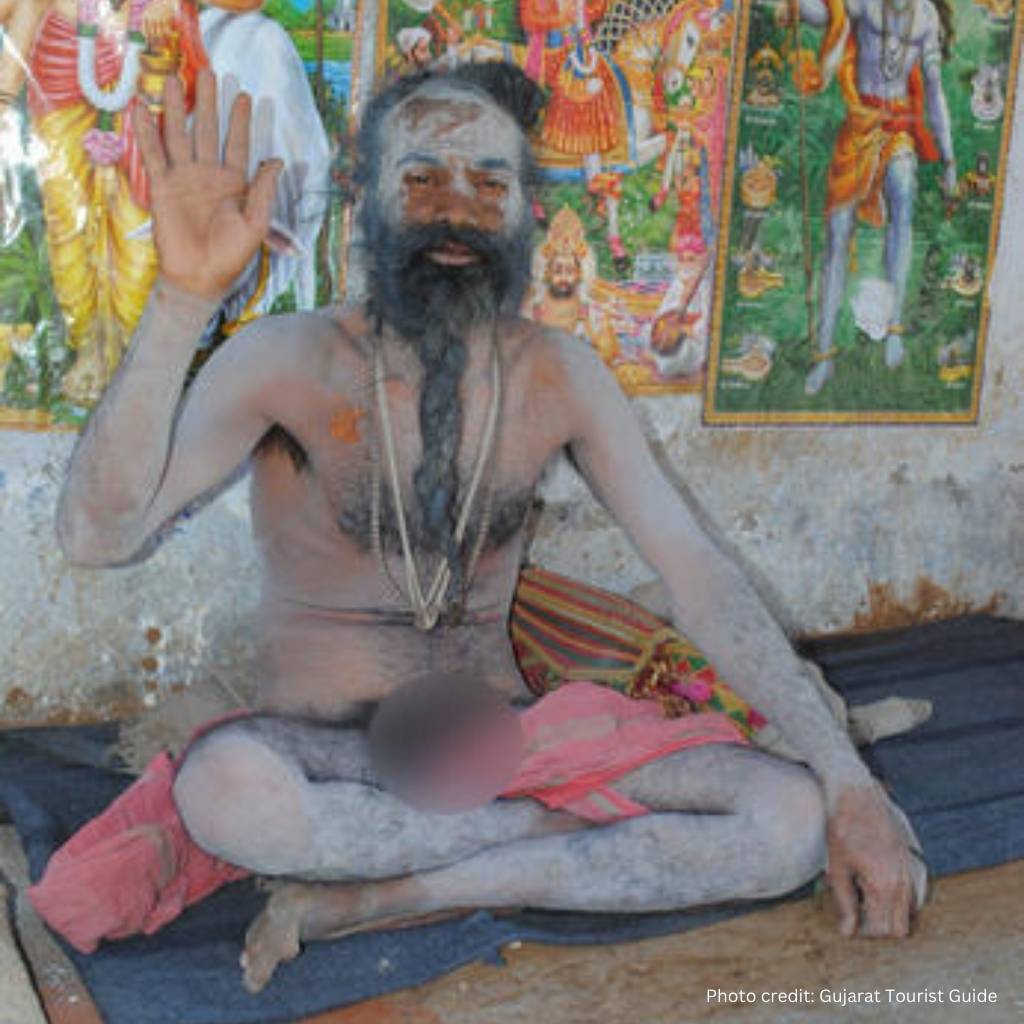 4. Holi
As a celebration of colors, camaraderie, and cultural heritage, Holi has great significance in Gujarat. This festival marks the victory of good over evil and the arrival of spring. A vibrant procession called 'Holika Dahan' takes place in every neighborhood in Gujarat during Holi. It is followed by the exuberant celebrations in which people joyfully smear colorful powders on each other. As an interesting fact, the shepherd communities of Gujarat embark on a walking pilgrimage to Dwarka during Holi. Over 10 lakh people travel 100-500 km over 3-9 days from various corners of the state to reach Dwarka for the festivities.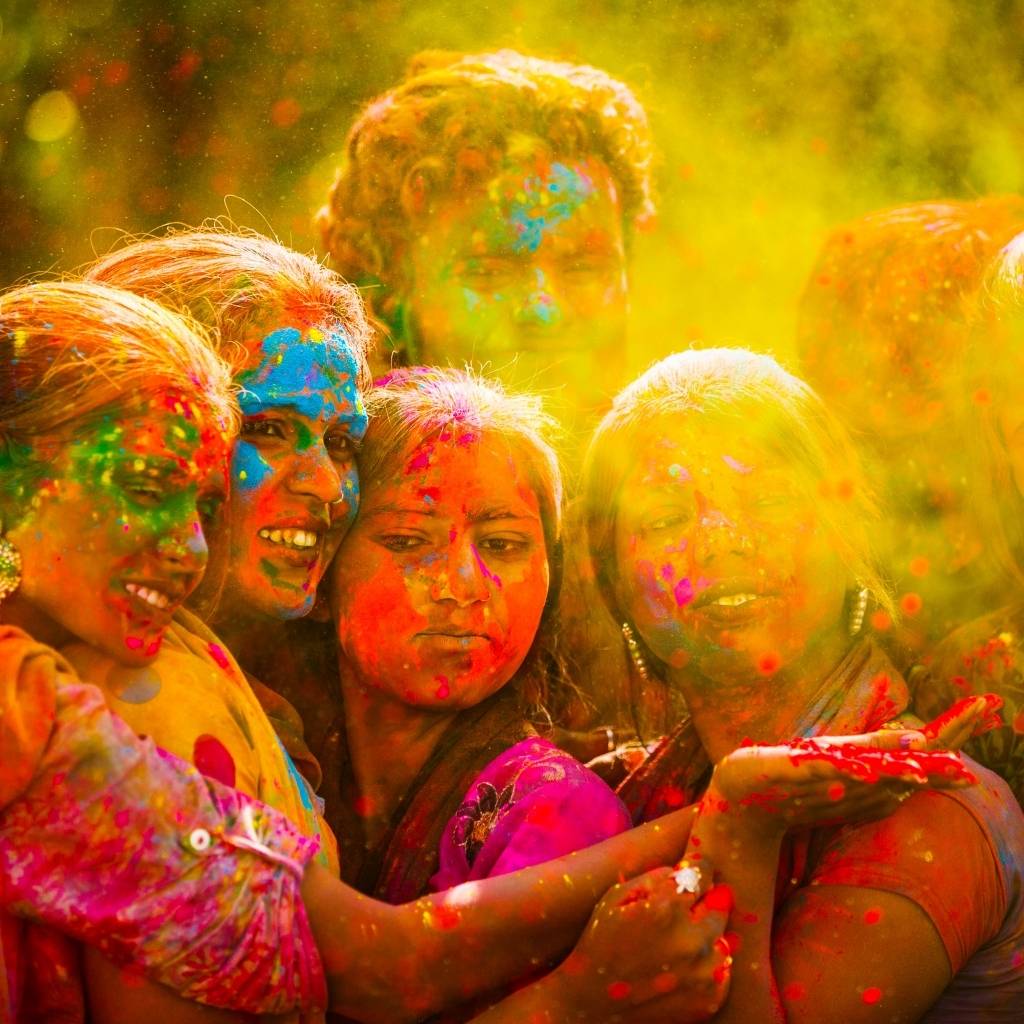 5. Kavant Fair
In the Chhota Udepur district of Gujarat, the Kavant Fair is a traditional tribal festival celebrated with great zeal and fervor. Various tribal communities gather to celebrate their cultural heritage at this time of year. It features vibrant processions, folk dances, and colorful rituals that offer a fascinating look at tribal life.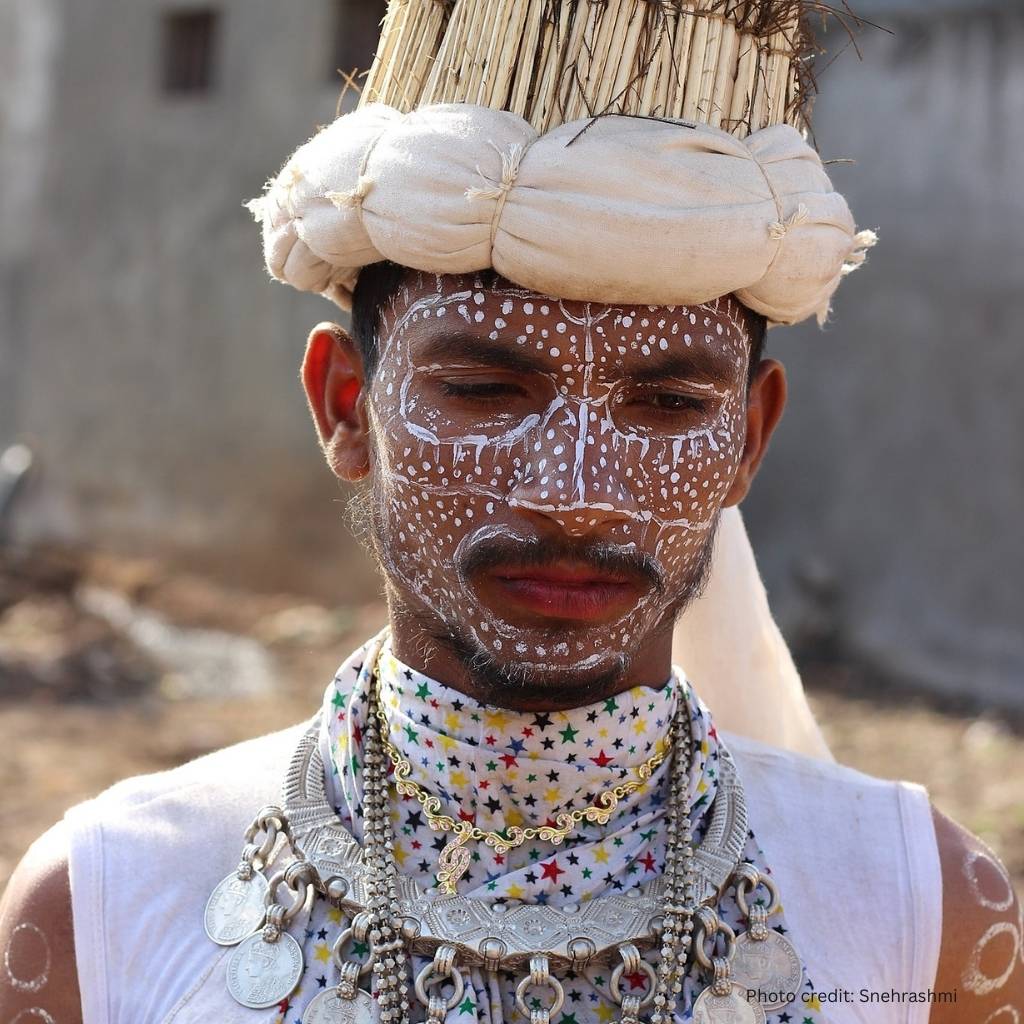 6. Chitra Vichitra Mela
The Chitra Vichitra Mela is an annual tribal fair held in the Sabarkantha district of Gujarat, near the Rajasthan border. Families from tribal communities attend this unique event held along the sacred Wakal River. This annual fair is a time for mourning for people who have lost a family member in the past. Amidst the backdrop of mourning, the fair is accompanied by lively festivities and matchmaking. The fair, which takes place every year, two weeks after the vibrant festival of Holi, attracts around 60,000 visitors, mostly tribal people.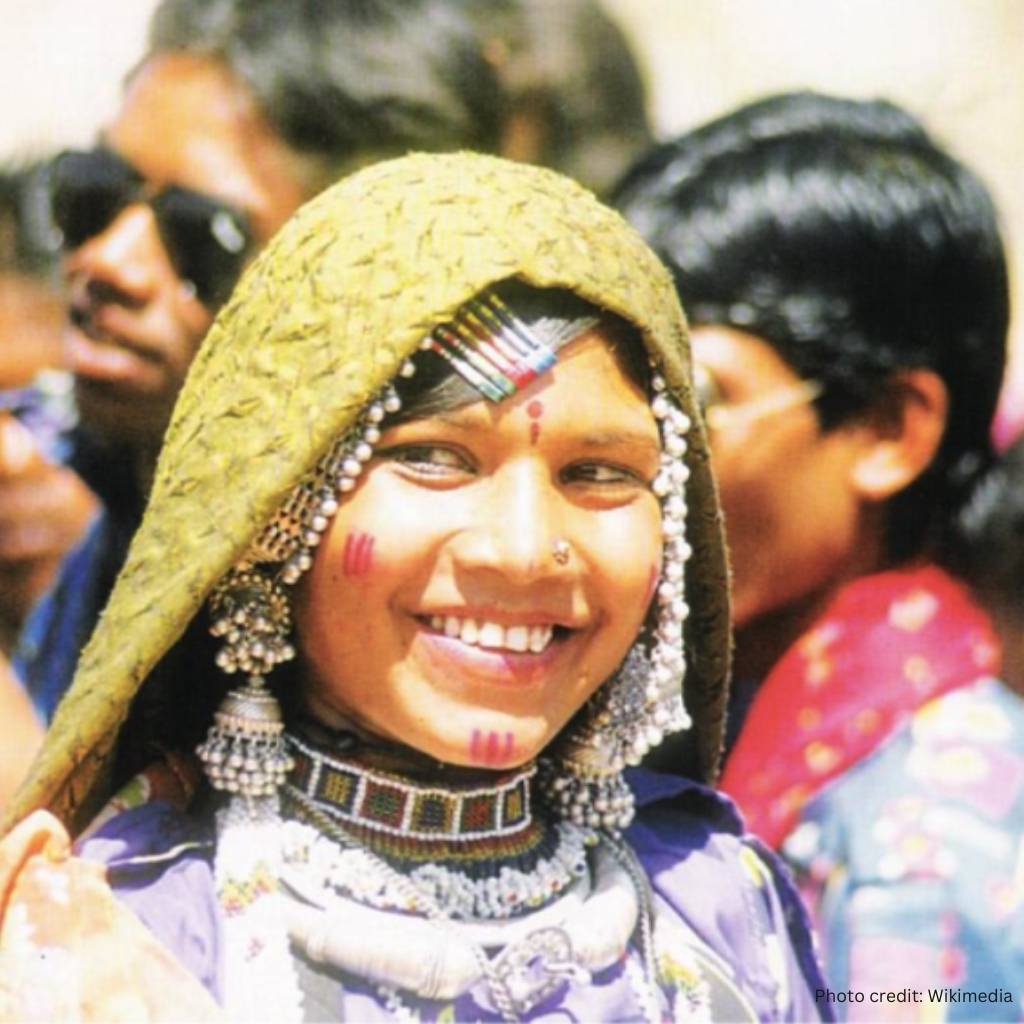 7. Rath Yatra
Rath Yatra, a revered Gujarati festival, is a grand spectacle celebrated with great devotion and enthusiasm. The annual event involves a procession of Lord Jagannath, his brother Balabhadra, and his sister Subhadra in elaborately decorated chariots, which travel through the streets of various cities. Massive crowds of devotees attend the celebrations to witness and participate in the procession, pulling chariots with joy and devotion. The atmosphere is filled with spiritual chants, traditional music, and vibrant decorations.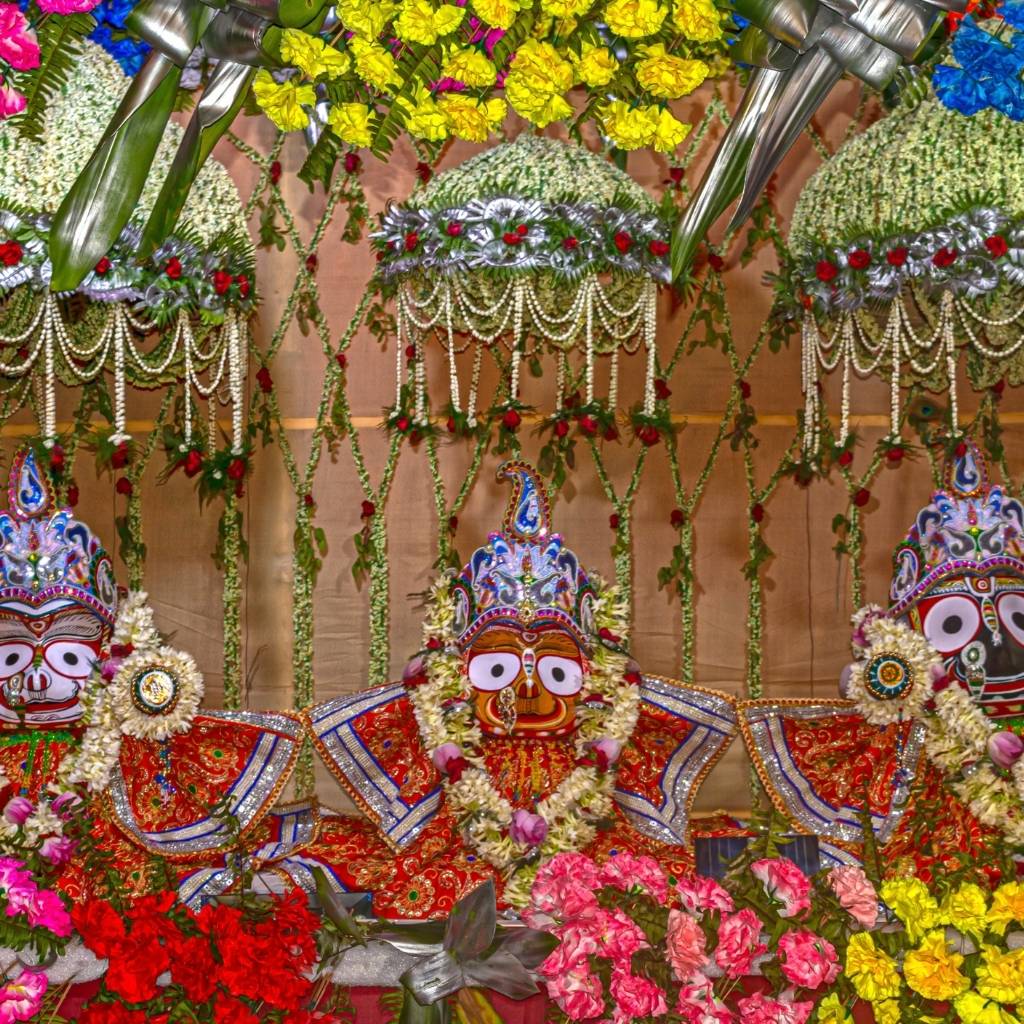 8. Janmashtami
Janmashtami marks the birth of Lord Krishna with fervent celebrations in Gujarat. With vibrant decorations, devotional songs, and lively performances portraying Krishna's life episodes, the state comes alive with jubilation. Beautifully adorned idols of Lord Krishna and Radha, carried on ornate palanquins, are displayed during elaborate processions known as Shobha Yatras. Flowers and lights adorn temples, creating a divine atmosphere. In the midnight 'Maha Abhishek,' devotees gather to pray and break their fast, symbolizing the divine playfulness of Lord Krishna's birth.
Dwarka and Rajkot are undoubtedly the best cities to experience this spectacle.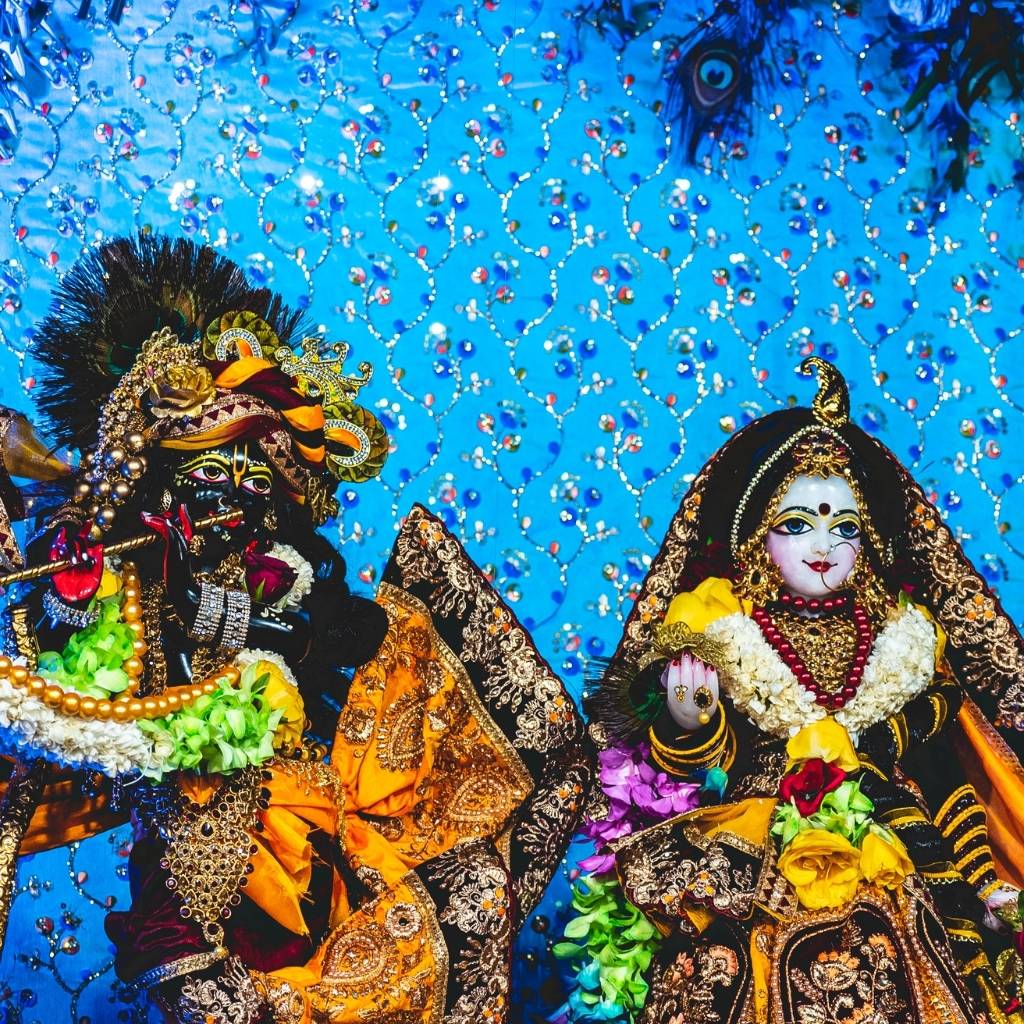 9. Tarnetar Fair
Tarnetar Fair is an annual cultural extravaganza held in Thangadh, attracting diverse communities and tribes. As a traditional matchmaking platform, the fair is celebrated around August or September. Through dance, music, and rituals, young men and women show off their unique cultural heritage in search of suitable partners. Intricate embroidery, handwoven textiles, and colorful traditional costumes are the highlights of the fair. The festivities include folk performances, rural sports, and a bustling bazaar selling traditional crafts and local delicacies.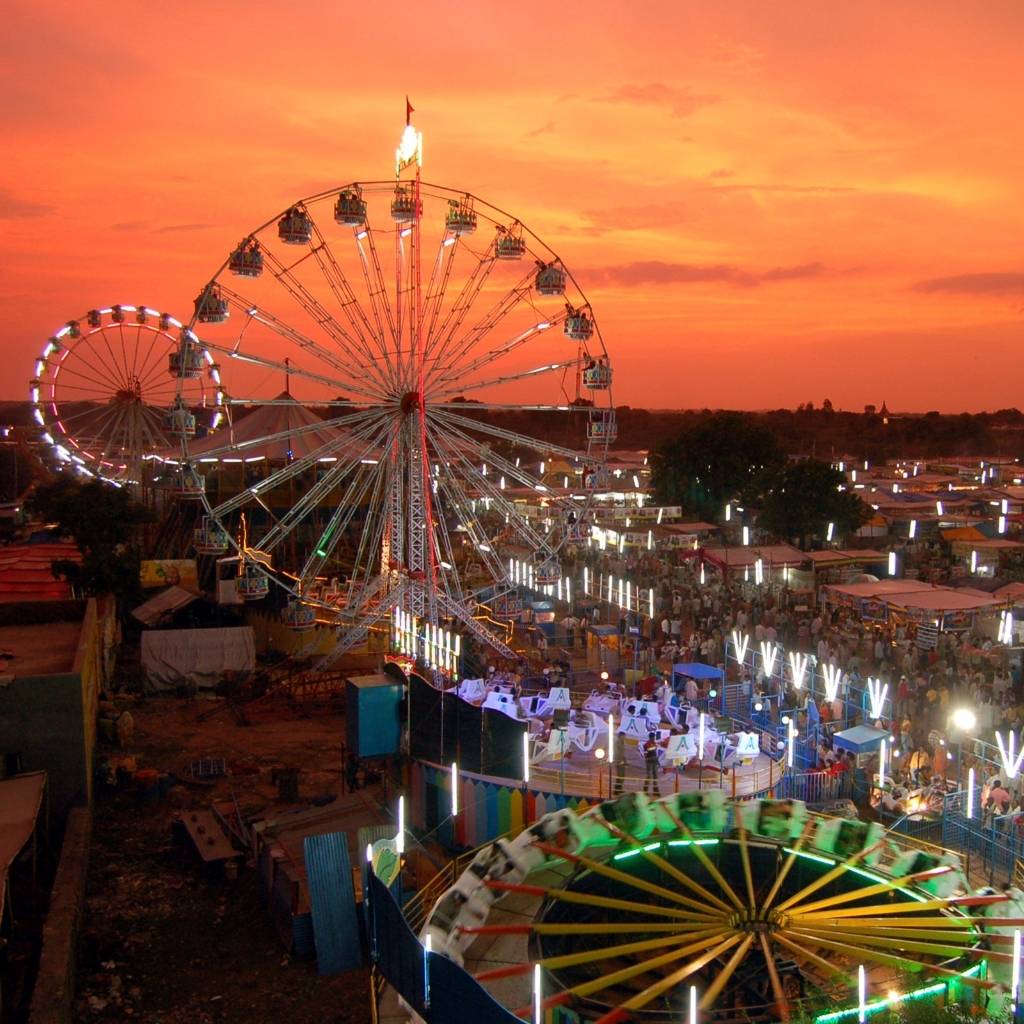 10. Navratri
Navratri is a nine-night extravaganza dedicated to Goddess Durga, symbolizing the triumph of good over evil. During this auspicious period, devotees perform elaborate rituals and prayers to seek her blessings. Despite its religious significance, Navratri is more than just a religious event. It is a lively celebration characterized by spirited dancing, vibrant cultural displays, and devotion. Traditional folk dances like Garba and Dandiya evoke a sense of unity, joy, and fervor as people dress in colorful traditional clothing. Rhythmic beats and swirling movements of dancers create an atmosphere that resonates with Gujarat's rich cultural heritage.
Vadodara and Ahmedabad are undoubtedly the best cities to experience Navratri.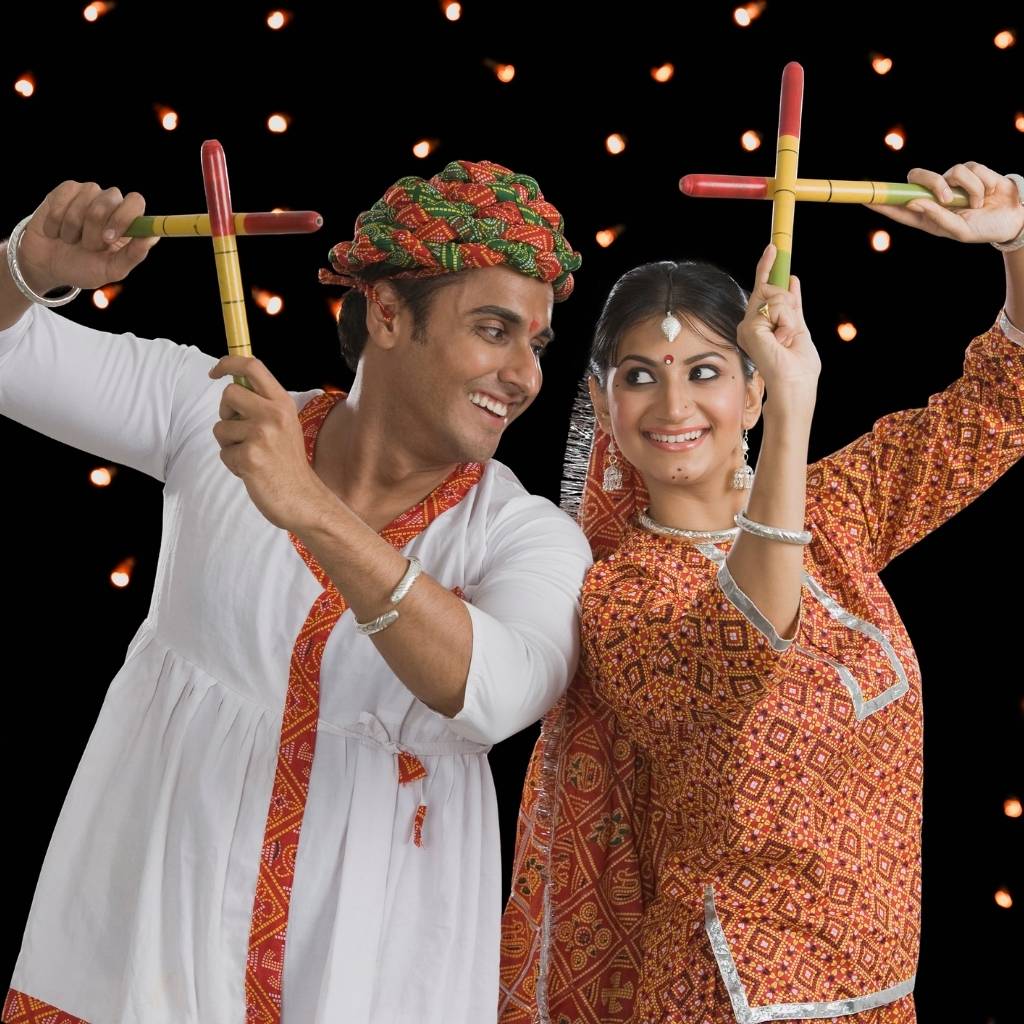 11. Beach Festival
The Beach Festival in Gujarat takes place on the picturesque Tithal Beach, located between Valsad and Daman. Tithal Beach, with its unique black sand, sets the perfect stage for this lively festival. A vibrant entertainment extravaganza, the festival offers an array of music, delectable food, and engaging activities. Enjoy mesmerizing performances and shows, participate in beach sports, and immerse yourself in the festivities. As colorful lights illuminate the night sky, the aroma of mouthwatering Gujarati cuisine fills the air, adding to the sensory delight of this joyful event.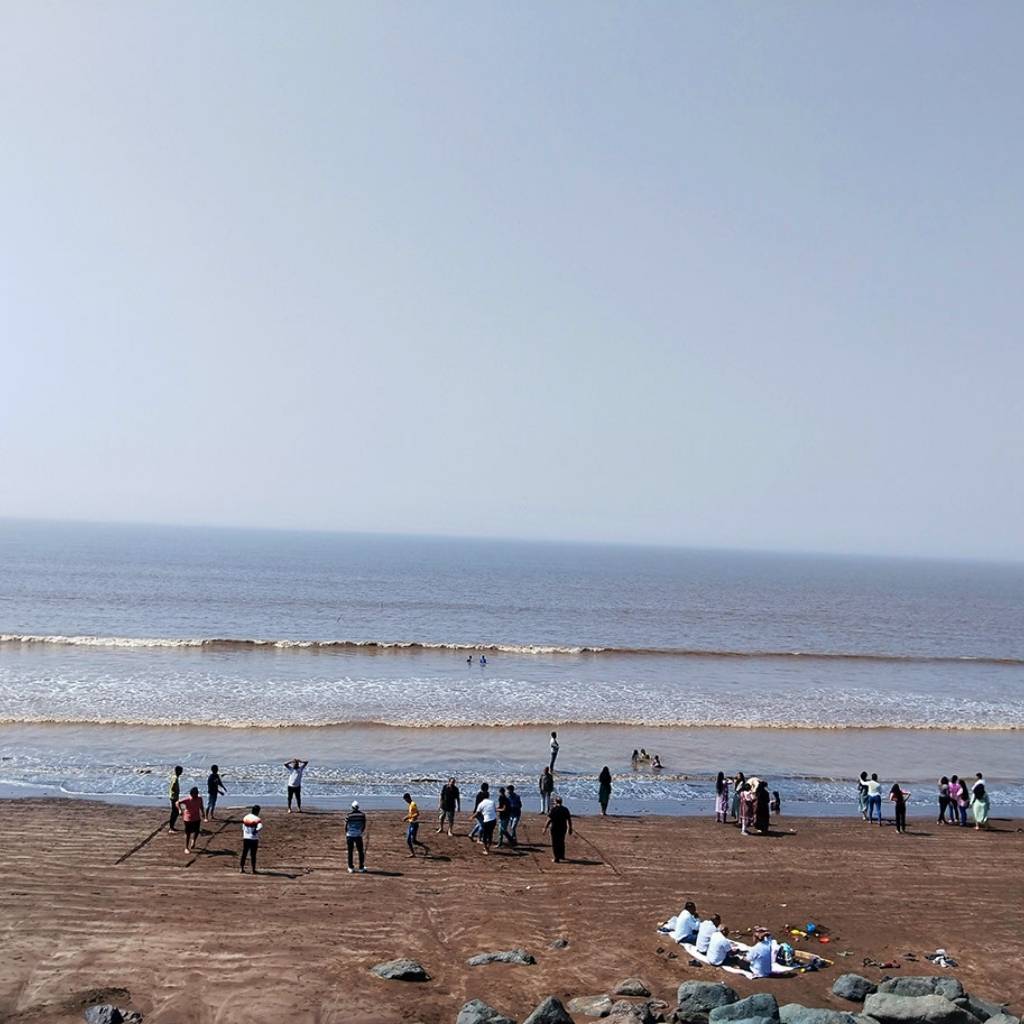 12. Diwali
Diwali, the festival of lights, holds immense religious significance among the Gujaratis. Among the most important festivals in the state, it is celebrated with much enthusiasm and fervor. The intricate lighting displays that decorate homes, streets, and public spaces create a mesmerizing sight. As firecrackers light up the night sky, the festive atmosphere becomes even more enchanting. The Gujarati New Year follows Diwali, and it's customary for younger family members to visit their elders, exchanging "Sal Mubarak" greetings to seek blessings. It is a joyous celebration that envelops the state in a festive spirit for almost a week.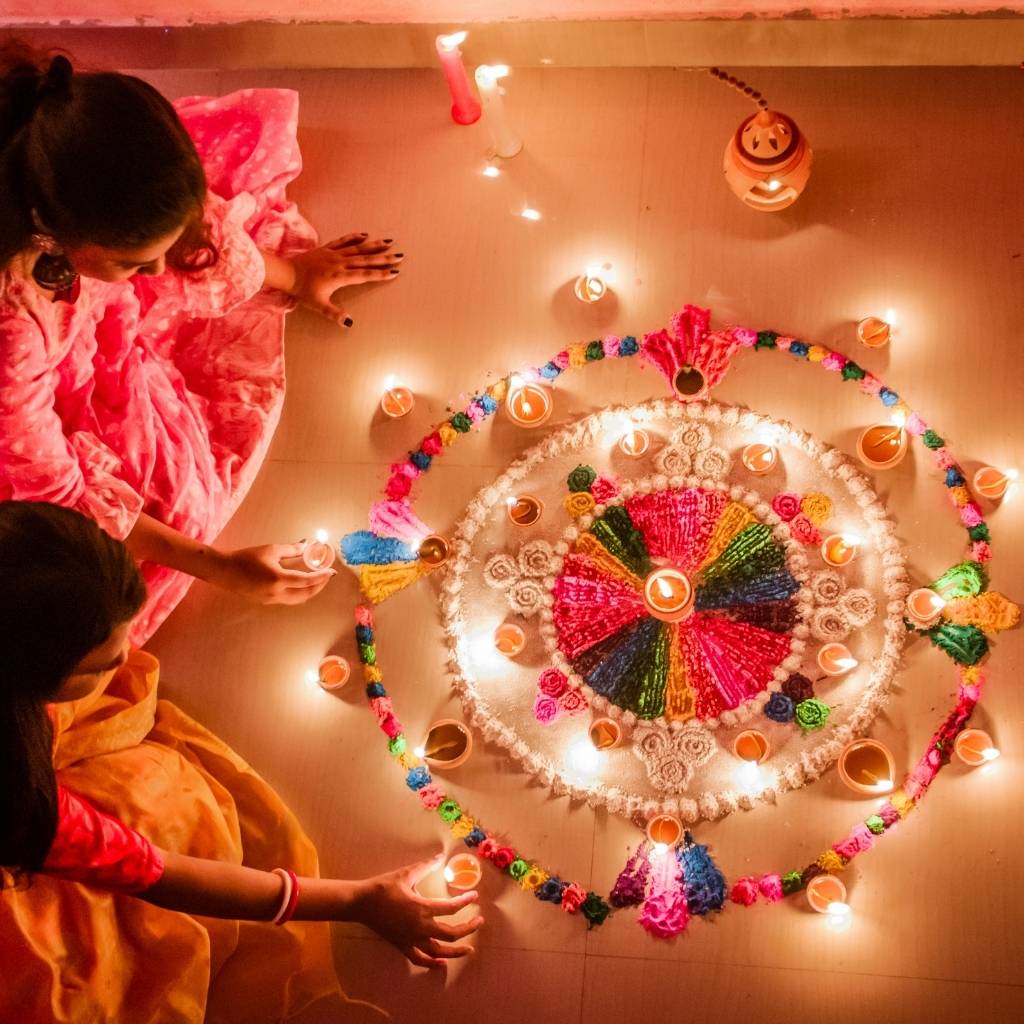 13. Shamlaji Melo
Shamlaji Melo is an annual festival held at the revered shrine of Shamlaji near Idar and on the banks of the Meshwo river on the auspicious day of Karthiki Purnima. Over two lakh people attend this fair, with the 'Garasiya' community playing a prominent role. A captivating display of tribal culture takes place during the festival as attendees dress in traditional attire and sing folk songs. In addition to the festivities, the fair also features a vibrant market where people can buy intricate silver jewelry.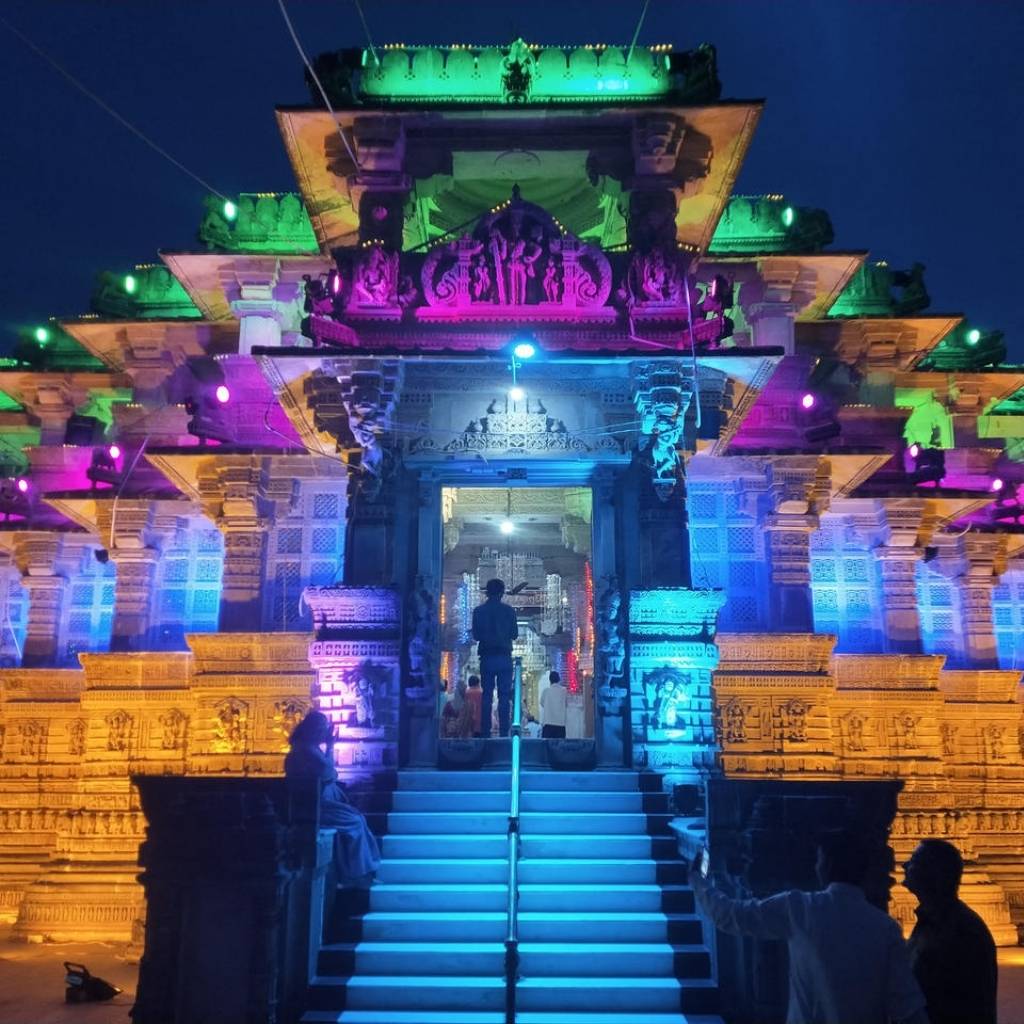 14. Rann Utsav
Rann Utsav (also called Rannotsavs in Gujarati) showcases the extraordinary beauty of the Rann of Kutch. This festival showcases a mesmerizing white salt desert at night against a backdrop of moonlight. The event offers a delightful blend of cultural performances, handicraft displays, and culinary delights that reflect Gujarat's diverse heritage. Discover intricate handicrafts, savor delectable flavors, and enjoy traditional music and dance. During the Rann Utsav, one can experience the mystical allure of the Rann and immerse themselves in Gujarat's rich culture.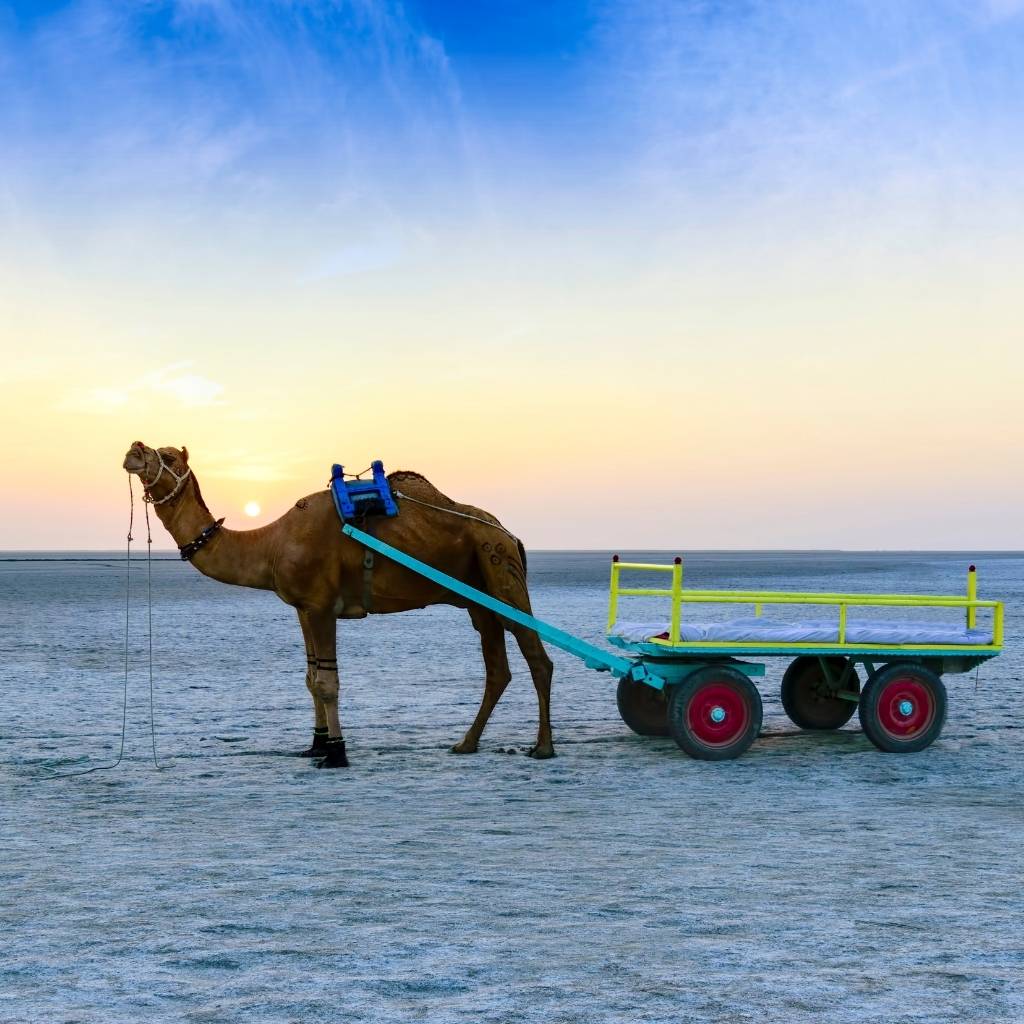 15. Paragliding Festival
The Paragliding Festival in Saputara is a thrilling event that invites adventure enthusiasts to experience the thrill of flying through stunning natural landscapes. Every year, Saputara transforms into a hub of excitement that attracts thrill-seekers from throughout the country. Participants can enjoy tandem paragliding flights, which offer a bird's-eye view of the picturesque hill station. This festival not only provides an exciting adventure, but also showcases Saputara's mesmerizing beauty.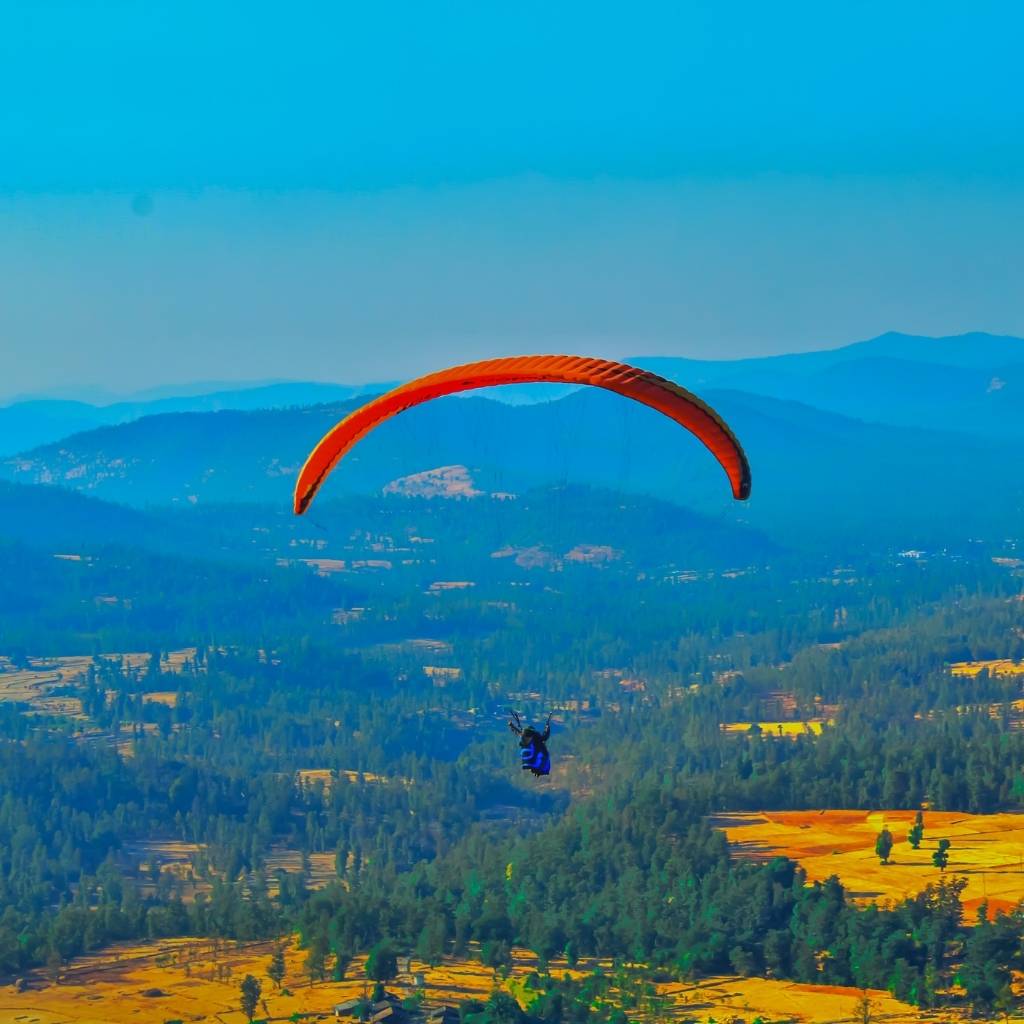 In Summary
A vibrant festival calendar weaves together cultural diversity, unity, and vibrant celebrations in Gujarat. Whether it is the colorful Navratri fervor or the awe-inspiring Rath Yatra, these festivals demonstrate its rich heritage and culture. Every festival has a unique significance, resonating with religious devotion, cultural traditions, and joyful camaraderie. Amidst the Garba's beats and the brilliance of Diwali's lights, Gujarat's festivals not only capture the senses, but reveal a profound cultural connection between its people and the land. Gujarat is an impressive travel destination for those seeking to experience the vibrant tapestry of emotions and traditions that unite and inspire generations.