When it comes to travel insurance, there are a lot of myths and misconceptions floating around. Some people believe that it's always necessary to have travel insurance, while others think that it's a waste of money. The truth is that whether or not you should buy travel insurance depends on your circumstances. Let's explore the pros and cons of travel insurance so that you can decide whether to purchase it or not.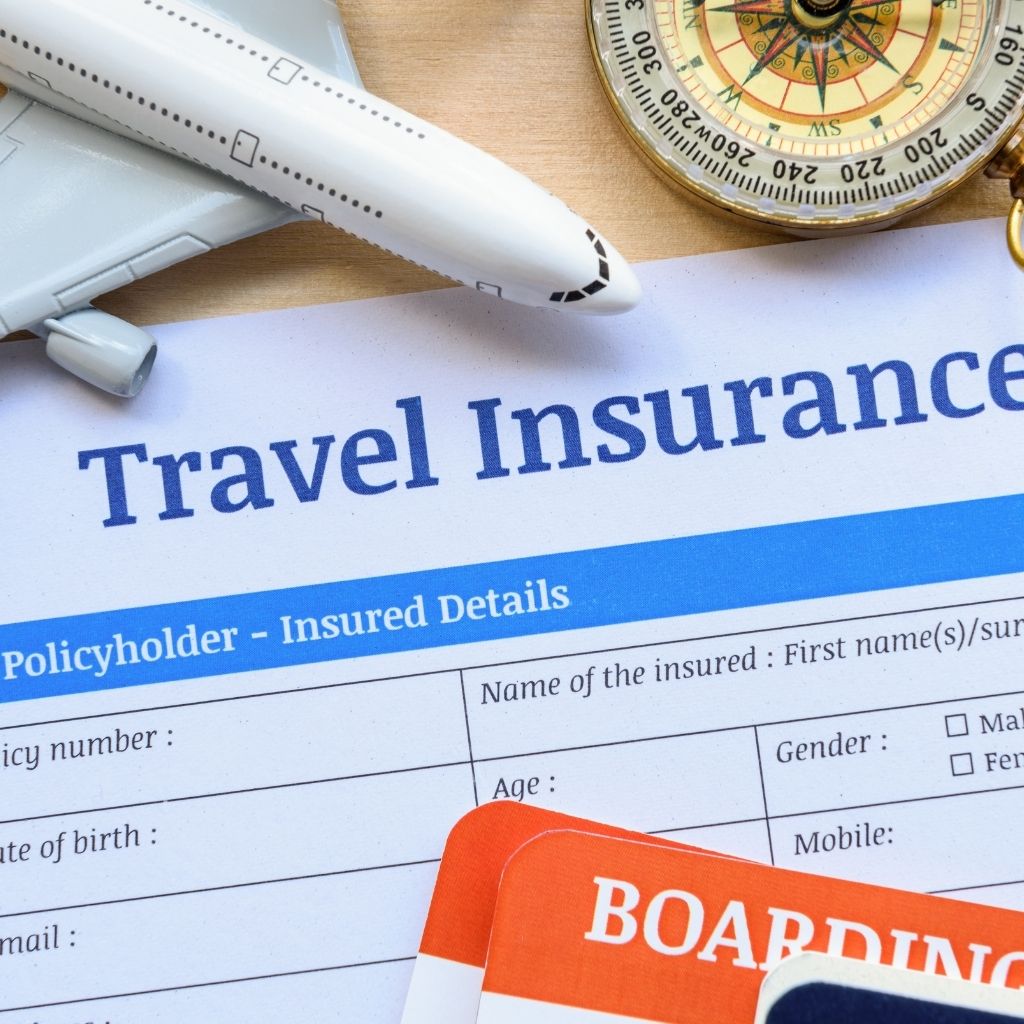 What is travel insurance and what does it cover
Travel insurance is a type of insurance that provides coverage for medical expenses, loss of property, and other risks associated with traveling. It typically covers costs related to medical care, evacuation, and lost or stolen luggage and passport.
There are several things that travel insurance covers. Some policies only cover medical expenses incurred while you're traveling. Whereas some policies also cover medical expenses that occur after you return home. Make sure you know what is and isn't covered by your policy before you travel.
These are my most preferred international travel insurance providers. I have been using their services for over a decade and I highly recommend them to you.
Travel Nomads – In terms of adventure travel and traveling to remote locations, it is the best in the world
You should also keep in mind that not all travel insurance policies cover pre-existing medical conditions. So if you're already dealing with a health issue, make sure you read the policy and understand the scope of coverage.
The pros of travel insurance
There are several reasons why travel insurance is a good idea.
Peace of mind – It's reassuring to know that you have coverage in case something goes wrong while traveling abroad. If you get sick or injured while you're overseas, travel insurance will help pay for your medical expenses.
Coverage for medical expenses – One of the main benefits of travel insurance is that it covers medical expenses. This can be helpful if you need to see a doctor or go to the hospital while you're traveling.
Coverage for medical emergencies – Medical travel insurance can cover the cost of medical care in case of a medical emergency. It can also cover medical evacuation. This includes a medical professional accompanying an ill or injured person on a medical flight to another country.
Coverage for lost or stolen items – Another benefit of travel insurance is that it covers the cost of lost or stolen items including checked baggage, passport, valuables, etc.
Coverage for delayed baggage – In the event that your baggage is delayed by an airline, your travel insurance will cover the cost of essential items that you have to purchase.
Coverage for car rental – There are some travel insurance policies (but not all) that provide extended coverage for car rental insurance. It is much more cost-effective to purchase them from them rather than directly from the car rental company.
The cons of travel insurance
While travel insurance has a lot of benefits, there are some cases when it may not be worth having medical insurance for your trip. Here are some reasons why you may not need medical travel insurance:
Low-risk medical condition – If you don't have any pre-existing medical conditions, you probably won't need travel medical insurance.
Low medical needs – If you don't need to go to the doctor or need medical attention while you're traveling, travel medical insurance is unnecessary.
Short trips – If you're only going on a short trip and aren't planning any strenuous activities, medical travel insurance probably isn't necessary. However, it's always a good idea to have medical coverage in case you get hurt. I always buy one for me whatever is the trip duration.
Careful behavior – If you're careful when traveling and always do things like stay hydrated, wear sunscreen, avoid swimming in polluted water, etc., medical travel insurance isn't necessary because your medical expenses should be minimal.
All of the above scenarios are merely "ideal situations." You may not be able to control all of them when you travel abroad. I always recommend taking comprehensive travel insurance prior to embarking on an international trip. What's the point of taking such a big risk for so little?
Conclusion
For most people, medical travel insurance is a good idea when they're traveling to foreign countries. However, it's important to understand what medical travel insurance covers and doesn't before you purchase it. It's also necessary to know what medical costs are like in the country you're visiting. Medical costs vary from place to place. However, for most people, medical travel insurance has a lot of benefits and should be considered when traveling abroad.
Disclaimer:
This blog may contain affiliate links. At no extra cost to you, we may get a small commission if you buy anything. All products and services we endorse have been personally used or come highly recommended to us. These incomes allow us to keep the community supported and ad-free.