Imagine hearing this from a doctor while in a foreign land… "The X-ray reveals a halfway blockage in your large intestine and because of that you may require urgent surgery."
I froze for a few minutes both from shock and fear when I heard the doctor in Nigeria's remote location diagnose my case of emergency.
This was my 4th trip to Nigeria, a business trip. On landing in the Nigerian capital of Abuja, I headed straight for a line-up of business meetings at my hotel. I was exhausted so I hit the bed early but unexpectedly got up in the wee hours due to severe abdominal pain. I was a bit panicked and called up my aunt in the United States, who is a doctor.
She suspected an infection of sorts after hearing my symptoms and prescribed me antibiotics (Levofloxacin). I always pack a first aid kit with basic medicines and antibiotics with me because I travel extensively, the world over. She also advised me to go to the emergency room if the pain does not subside by morning.
After 30 minutes, the pain subsided and I managed to fall asleep. The next day we took a flight to Calabar at the southern tip of Nigeria and quite far from its two major cities, for another meeting. It was getting more nerve-racking as I traveled farther away from major cities. Again, in the evening, I started feeling a similar pain along with a fever.
The next day, we had to drive for 8 hours to reach Asaba as there was no direct flight. I was thrilled with the road trip through the beautiful countryside as we were going to pass through Cross River National Park, the oldest surviving rainforest in Africa. I was already experiencing some discomfort in the morning and felt like throwing up. How dare the pain stop a road trip lover and a passionate travel explorer from grabbing this opportunity? When I look back at it today, I tell myself that I was insane! I got into the car and decided not to eat any solid food. It was a beautiful drive with stunning landscapes. I could not resist frequent stops to step out of the car to take a few clicks. It was a temporary distraction from my pain and discomfort.
The stress of the drive through intermittent bad patches of roads, at times non-motorable, took a heavy toll on my already deteriorating health. By the time we reached Hotel Best Western Plus, the only decent hotel in Asaba, I was in unbearable pain, but somehow managed through the night. Extensive traveling has made me resilient and strong. The next day, I had breakfast and on reaching my room, immediately threw up. I called up my aunt again and she advised me to visit the nearest hospital as soon as possible. It was never on my agenda to visit a hospital in a foreign country, even though I had adequate travel insurance from World Nomads, one of the best in the world.
Fortunately, I was the guest of the Governor of Delta State which was a blessing in disguise. I was still quite far away from the two major cities of Nigeria with just one daily flight to Lagos. I rushed to St. Luke's Hospital just a few blocks away from my hotel. It was a Sunday morning, and Nigerians spend the majority of their time in the church on that day.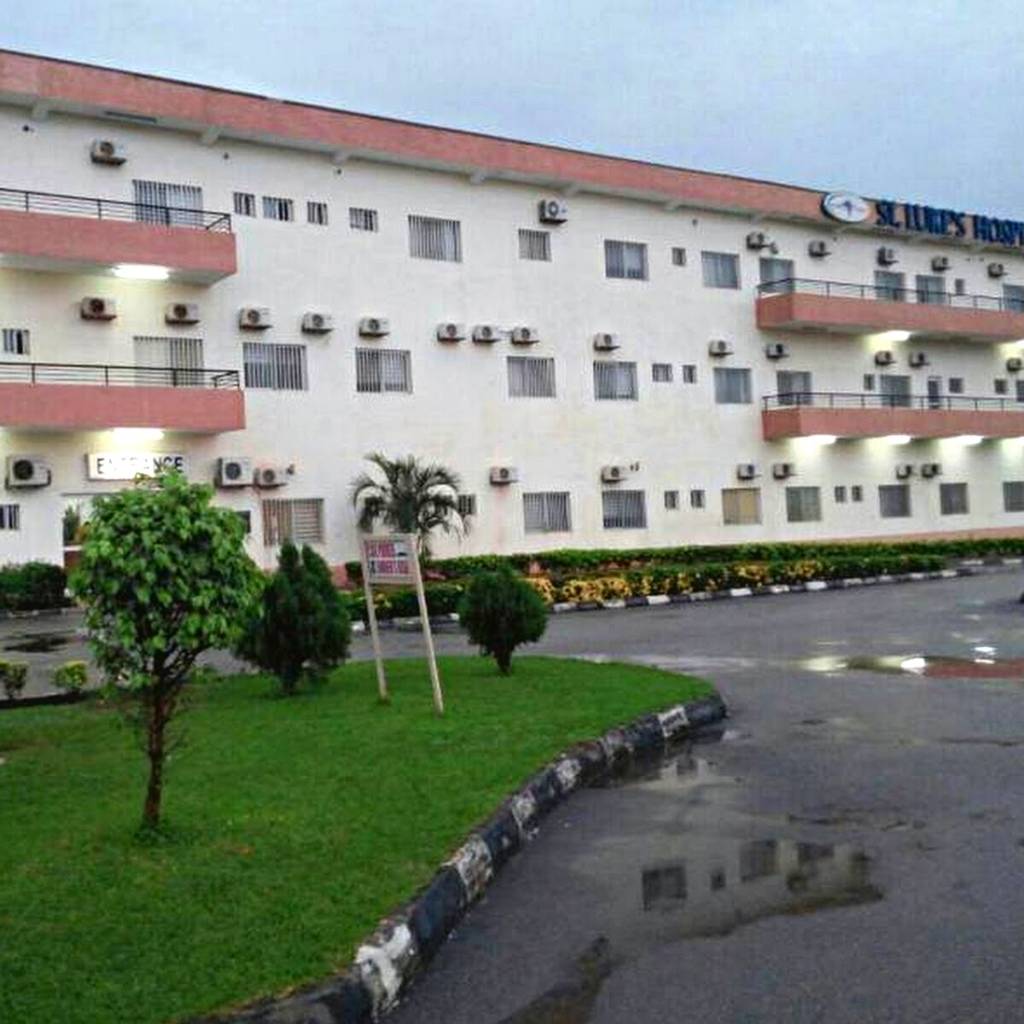 Luckily, the doctor on duty was a relative of my customer. He immediately organized special transport to bring other doctors and laboratory staff from their respective churches to the hospital. All of them rushed to the hospital and carried out their duties, still dressed in their festive attire. I was in intolerable pain.
I needed an ultrasound and the Sonologist started with an ultrasound and construed everything was normal. The doctor forgot to ask me to drink water to make my bladder full before the ultrasound, maybe because we rushed to everything. Although I was aware of this, it completely slipped my mind as well because everything was happening in such a frenzy. This was the first error.
The next was the X-ray and its interpretation was the second error. Shivers passed down my spine when the doctor recommend hospitalization with 24 hours of monitoring because of my condition.
I sent all the medical reports to my aunt for her opinion. She could not believe it as my symptoms were pointing to something else. The other alarming thing was, she had a case history in the past where one of her patients was hospitalized in an African country and his kidney was removed without his knowledge. Imagine my state on hearing this! She advised me to rush back to India and seek medical attention, immediately. I needed to stay calm and plan the next course of action.
Since I was the guest of the State Governor and doctors were known to my customer, I was not worried about any other aspects. To play it safe, I decided to return to Bangalore the next morning else I would have to wait for 2 more days. Etihad Airline that flew me in had only 3 weekly flights from Lagos. The doctor gave me an analgesic shot and prescribed a painkiller and suppository before discharging me.
I had only 2 hours to pack my stuff and get on the only flight to Lagos that day. It was the only option for me to catch the next day's flight to Bangalore. Eventually, I landed in Bangalore after a nightmarish 34 hours that included changing 3 flights, a 9-hour stopover at Abu Dhabi and having a sleepless night in a hotel in Lagos. My family was waiting at the airport, ready to transport me directly to the hospital. We reached St. John's hospital in anticipation of an emergency surgery but guess what? The gastroenterologist, after some basic investigation, ruled out blockage of the intestine within no time. What a relief that was!
They repeated the ultrasound and…guess what?
I had a small 5 mm kidney stone in my right urethra. This is what my aunt had suspected basis my symptoms but she was helpless being remote.
I was treated for this and was fit and fine in a couple of weeks. A few weeks later, I trekked to Tiger's Nest in Bhutan at 10,000 feet. All is well that ends well, right? No hard feelings towards the doctors in Nigeria. I am grateful to them for attending to me during that emergency.
You would wonder how I managed to overcome this situation. I told myself that medical emergencies are always unexpected. The first thing was not to press the panic button, stay positive and take informed decisions. Always have plan A and plan B to navigate out of emergencies. Always challenge and prepare yourself mentally for emergencies and stay equipped, as much as possible.
The first thing I do after reaching any country is to get a local SIM card with the widest coverage possible for me, it has been my practice for years. You never want to rely 100% on your phone with international roaming as it gives up on you when you need it the most, the Murphy's Law. It did happen to me as my home phone could not connect to the partner network inside the hospital. Eventually, I stayed calm and positive and I could make it through in one piece.
After 6 months, I returned to Asaba and stayed at the same hotel and in the same room, and completed my overdue meetings. I wanted to make sure that I did not develop a fear while traveling to remote places.
Key takeaways from this incident:
Do not panic in an emergency, stay calm, positive and focused.
Never travel on non-refundable and non-changeable flights. Choose an airline that flies at least once daily. WayAway and Skyscanner are my preferred travel websites for flight search and booking.
Do not buy cheap travel insurance. My most preferred insurance providers are Insubuy Visitor Health Insurance and World Nomads.
Always carry a global SIM card or buy a local SIM card. My preferred global SIM card is Drimsim. They even deliver an eSIM directly to your mobile.
Make sure you have enough foreign currency to cover your needs. Credit cards are not accepted everywhere.
Disclaimer:
This blog may contain affiliate links. At no extra cost to you, we may get a small commission if you buy anything. All products and services we endorse have been personally used or come highly recommended to us. These incomes allow us to keep the community supported and ad-free.