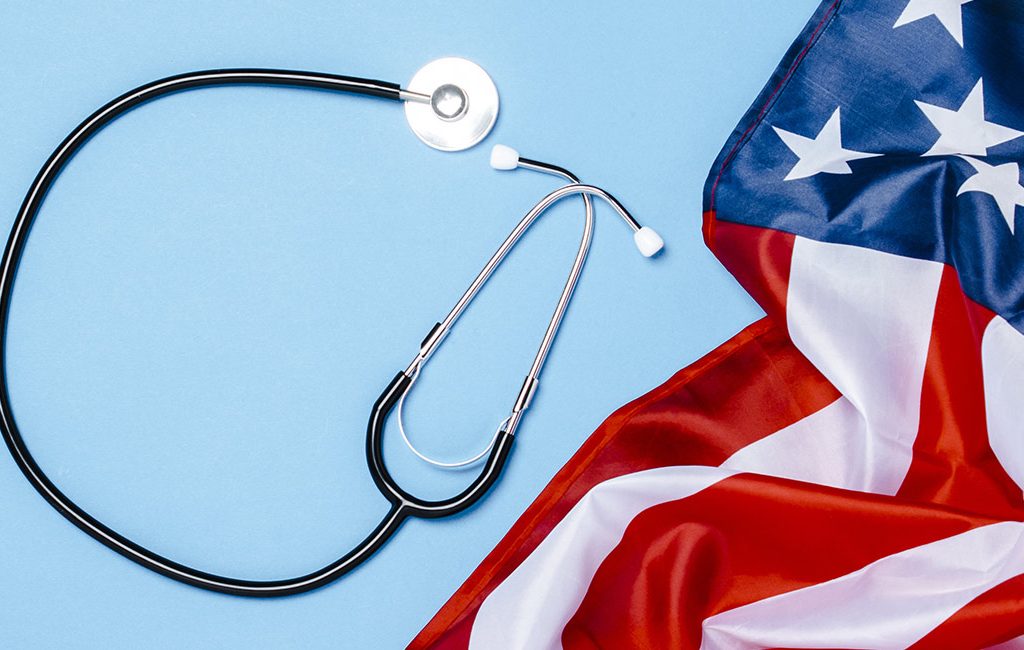 Vacations are always a source of excitement and anticipation and that's how it should be. Having said that, life itself is unpredictable, which brings us to the most important aspect of consideration while traveling, Health. Obviously, falling ill while on vacation is not something anyone wishes, and an illness or injury can be one of the most disastrous things that can happen during a trip. While dealing with health emergencies in general is challenging, dealing with it while traveling is extremely stressful and financially draining. This is where medical travel insurance comes in. Cost of travel insurance is one of the most important trip investments to plan for.
Medical travel insurances are designed to help travelers during unexpected health emergencies and untoward incidents during travel. It is a combination of travel and medical insurance. These insurances
provide medical coverage for travelers needing temporary health care as well as any travel related challenges that they might face outside their home country. Here are some useful insights to consider when shopping for the best travel medical insurance for a US trip.
Criteria to choose the best travel insurance 2021
There are numerous factors to keep in mind when shopping for the best travel health insurance USA. Below are some aspects to keep in mind.
International health insurance that covers pre-existing conditions
Best travel insurance for covid
Emergency travel assistance for veterans
On call international travel insurance
Best travel evacuation insurance
Medical evacuation insurance for international travel
Types of Insurance
Medical travel insurance can be purchased either from a local company in the traveler's home country or from a US-based medical travel insurance company.
Insurance from home country: While most countries claim to offer the best travel medical insurance internationally, the fine print and terms & conditions can become a challenge. Majority policies issued in the home country of travelers are not eligible for cashless facilities in the US and can end up being a waste of money. These insurances are low cost options with many non-trivial offerings like passport loss, baggage loss etc. as marketing gimmicks. Settling a claim with them can be challenging and one can end up losing a lot of money. Most of these policies do not offer extension of coverage in case you need to extend your trip. Mostly, these policies have to be purchased while you are in your home country only.
Insurance from US: – Purchasing medical travel insurance from a US-based insurance company guarantees optimal facilities. They are flexible in their approach and do not require you to purchase the medical travel insurance before your travel. You can purchase them anytime while in the US as well. Of importance is the fact that these policies give almost the same benefits to travelers as that offered to residents in the US. Extension for the policy before its expiry even for a single day is possible in case your travel plan changes.
In the current pandemic situation, best travel insurance for covid is also an important criteria to consider. In this scenario, for a US trip, what is the best international travel health insurance? Extensive research suggests that travel health insurance USA (US insurance companies) is your best option. These policies are structured in line with health policies in the US and utilizing the policy in the case of an emergency will be efficient. There are various features that have to be factored like, benefits, cost, deductible, out of pocket maximum, policy maximum, PPO network, contracted rates, travel coverage, providers, etc. With a bouquet of medical travel insurances on offer, choosing the medical travel insurance suitable for you is a hassle-free process.
Travel health insurance USA, what are the options?
Having established that purchasing medical travel insurance from a US insurance company is the best option, the next aspect to understand is the various types of insurances offered by travel health insurance USA. Below are the two categories of insurances on offer for visitors.
Fixed insurance plan: These are limited coverage medical travel insurance plans. While the cost is low the coverage offered is limited and lacks certain benefits. There is usually a deductible and the insurance pays only a fixed amount for eligible expenses and you pay the difference. There is unlimited out of pocket expenses as the providers are free to charge anything they like. Most plans do not participate in any PPO network (a preferred provider organization (PPO) network of both healthcare facilities and practitioners known as "preferred providers," offer services to the insurer's plan policyholders at reduced rates). Contracted rates are mostly not applicable in these plans. Fixed plans do not have any travel coverage. Fixed international health insurance that covers pre-existing conditions pays according to the plans schedule of benefits.
Comprehensive insurance plan: These plans have better coverage and higher benefits keeping in mind the high cost of healthcare in the US. In this case, after deductible, the plan pays a set percentage of eligible expenses. As it is a percentage based coverage, out of pocket maximum is considerably minimum. Importantly, you get coverage up to the chosen policy maximum. Most plans work with PPO networks and hence have contracted rates. Travel coverage is provided. Comprehensive International health insurance that covers pre-existing conditions offers coverage similar to new medical conditions.
Conclusion
Reviewing the various pros and cons of fixed and comprehensive travel health insurance USA, the winner would be comprehensive insurance plans purchased from a US based insurance company. Although the cost may be slightly high in comparison to the fixed courage plan, the benefits outweigh the cost. A comprehensive coverage medical travel insurance is the choice for travelers going on short term visits. While it is our effort to share our insights gained over years of travel experience, it is recommended that you do your own research and make an informed decision on what is suitable for you. Happy and safe travels!