Sikkim is a picturesque northeastern state of India. The state is a delightful amalgamation of the beauty of lush green hills, snow-covered mountains, spirituality and meandering waterfalls. The divine vibes of monasteries and temples might lead one to serenity. The air caters some freshness to the lungs. Traveling to Sikkim can be an incredible experience, but here are few things you would like to pursue before your visit.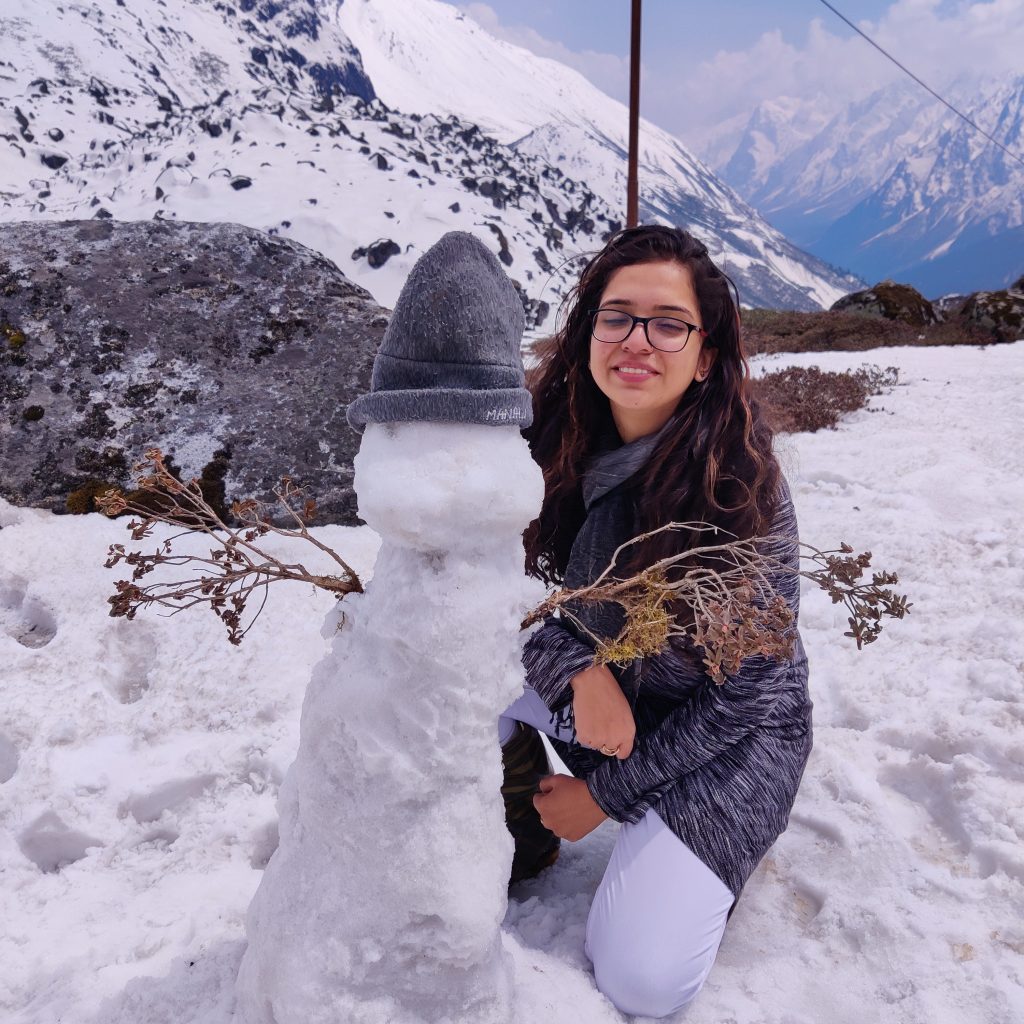 FIRST AID
It is always advisable to carry first aid supplies on any trip. In this case, it should be the first thing to pack as for the most part; your trip would be in remote areas. If, God forbid, you encounter a medical situation, you should be equipped. Your medicinal kit should include anti-nausea pills if you have motion sickness, because switchback roads with hairpin turns and bumps; might make you need one of those. There are spots like Zero Point, Nathula Pass and Mount Katao where due to high altitudes one might feel dyspnea and shortness of breath. So keep a portable oxygen-can handy, which is readily available in the market.
Read more on my Tips on Staying Healthy and Fit while Traveling
APPLYING FOR PERMIT
One needs to be very clear with their travel itinerary. You need a visiting permit to go to many places in Sikkim. You can apply for them on your way, but for Nathula Pass you need to get it least a day in advance. Your driver or hotel can also help you to get these permits. In order to travel hassle-free in Sikkim, it is best to use local tour operators who is familiar with the terrain and permits required.
The Nathula Pass is believed to be the ancient silk route connecting China to India. For this permit, you need 2 passport size photos and a photo ID proof. Documents like voter ID card, driving license and passport will work, but any other document including your Aadhar card will not be acceptable. Also, they allow only Indians to visit the pass. They restrict children below 5 years of age due to think oxygen density. The pass remains closed on Mondays and Tuesdays.
WEATHER OF THE PLACE
Being aware of the weather of the place you are visiting should be on top of your checklist while packing. Sikkim is a wintry state, so carry a good collection of warmers for your trip. There are some places in the state where it often rains, so don't forget your umbrella. Alternately, just stay indoors.
Read more on packing tips: How to Pack Like a Pro: The Ultimate Travel Packing Checklist
REGIONAL FOOD
For all the foodies out there, you get the chance to try Nepali, Bhutanese and Sikkimi cuisine in this one state. Before indulging, be sure that it will suit you based on your food habits. Here is a the list of the best restaurants in Gangtok. I had an experience of a drink named 'Tongba' served by locals in a bamboo container with a hollow bamboo pipe. This is basically a millet-based alcoholic beverage containing fermented millet, having a sour, yeasty taste. My group enjoyed the drink, but the next day one of my friends had severe abdominal pain in the morning but the rest of us were fine, so it may or may not suit you.
CAB FOR YOUR TOUR
If you are planning to visit multiple places of the state, your best option is to hire a cab for the whole trip. This is not just economical but, the driver might help you with arranging permits and keep you aware of the rules of a particular city. For example, our driver informed us that disposable plastic bottles are not allowed in the city of Lachung. Also, you don't need to waste time finding the next cab for the next day.
EARLY TO BED, EARLY TO RISE
Sikkim being a hill station, people start their day early in the morning and end early as well. Most places follow the same, early start and early close. It also gets very windy as the day progresses. If your sightseeing spots are at heights, it is better to wake up early and start your journey.
MUNCHIES
There are times, while traveling in the mountains, when you get stuck midway because of weather conditions or traffic issues; one should always carry some nuts or other nonperishable eatables along. The body requires more food in cold regions to stay warm.
All set with these basic tips? Now, just pack your bags and treat yourself to the beauty of Sikkim.
Disclaimer:
This blog may contain affiliate links. At no extra cost to you, we may get a small commission if you buy anything. All products and services we endorse have been personally used or come highly recommended to us. These incomes allow us to keep the community supported and ad-free.