If you're looking for an exotic and offbeat travel destination, consider Bhutan. Located in the Himalayas, this small country is home to some of the most beautiful scenery in the world. And while it's not always easy to get there, the journey is worth it! Let's take a look at some of the best ways to make the trip from India to Bhutan.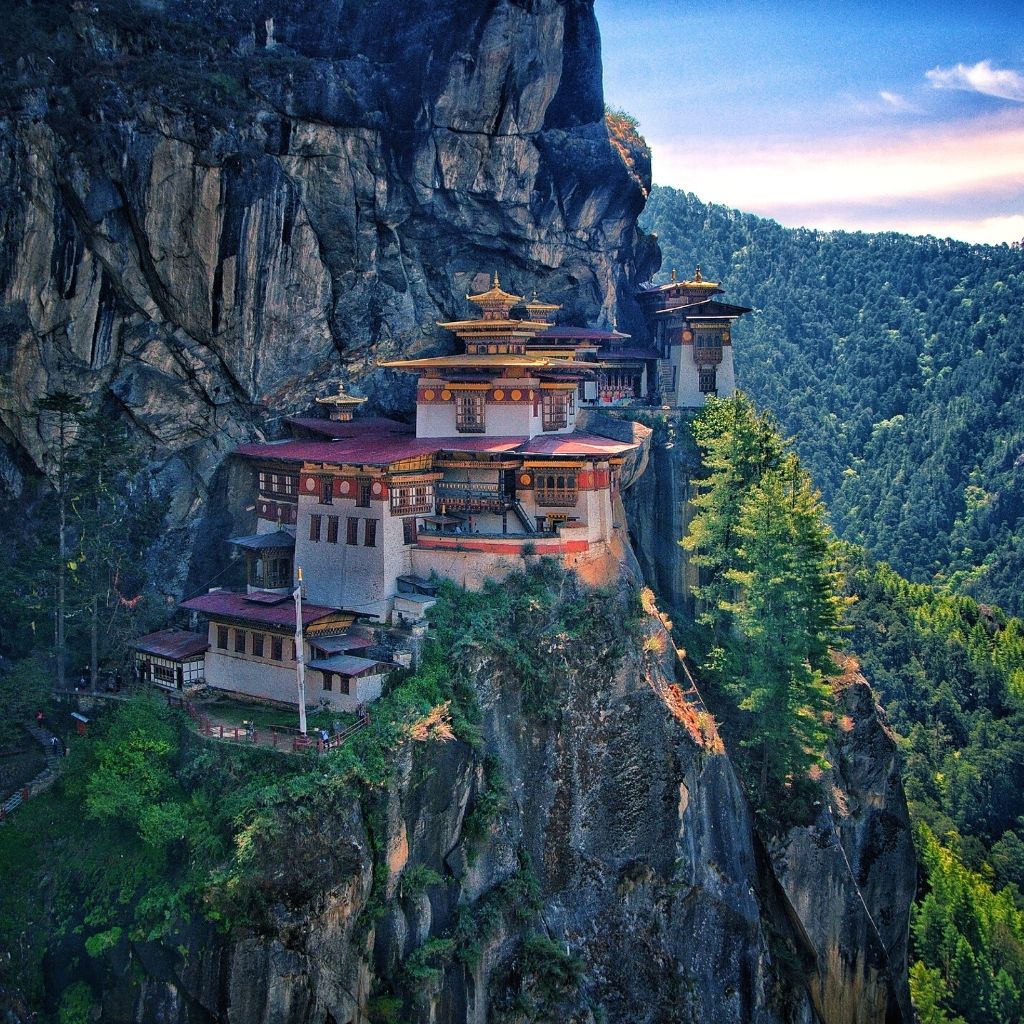 Obtain entry permit
Indian citizens do not require a visa to enter Bhutan, but they do need an Entry Permit. You can obtain an entry permit by presenting any government-approved identity document in the bordering town of Phuentsholing, such as your driver's license, Aadhar card, passport, etc. However, you can also obtain the same on arrival at Paro airport but you do need a passport to travel to Bhutan by air.
An entry permit to Bhutan lasts for seven days, and you are allowed to travel only between Paro, Thimphu and Punakha. If you intend to stay longer than seven days or plan to travel beyond Punakha, you will need to obtain an additional permit in Thimphu.
Bhutan has introduced Sustainable Development Fees (SDF) for Indian citizens as of October 1, 2022. At the time of obtaining your entry permit, you must pay INR 1,200 SDF per person per day.
It is advisable that you keep one day for stay in Phuntsholing to facilitate the process of obtaining a permit and completing other formalities.
From India to Bhutan: How to get there
There are many different ways to visit Bhutan from India, and the best way for you will depend on your budget and time constraints. You can take a bus, train, plane, or even do a bike trip! Let's explore all your options so you can choose the best route to travel.
The quickest way to get from India to Bhutan is by air. Several airports in India offer direct flights to Paro, Bhutan, including Bagdogra, Calcutta, Delhi, and Mumbai. You can also fly from Bangkok, Kathmandu and Singapore. The airport in Paro is the only international airport in Bhutan. Druk Air and Bhutan Airlines operate flights from India to Paro a few days a week. Flights usually sell out, so it is advisable to book in advance. The view of Kanchenjunga peak of the Himalayas from flight window is mesmerizing.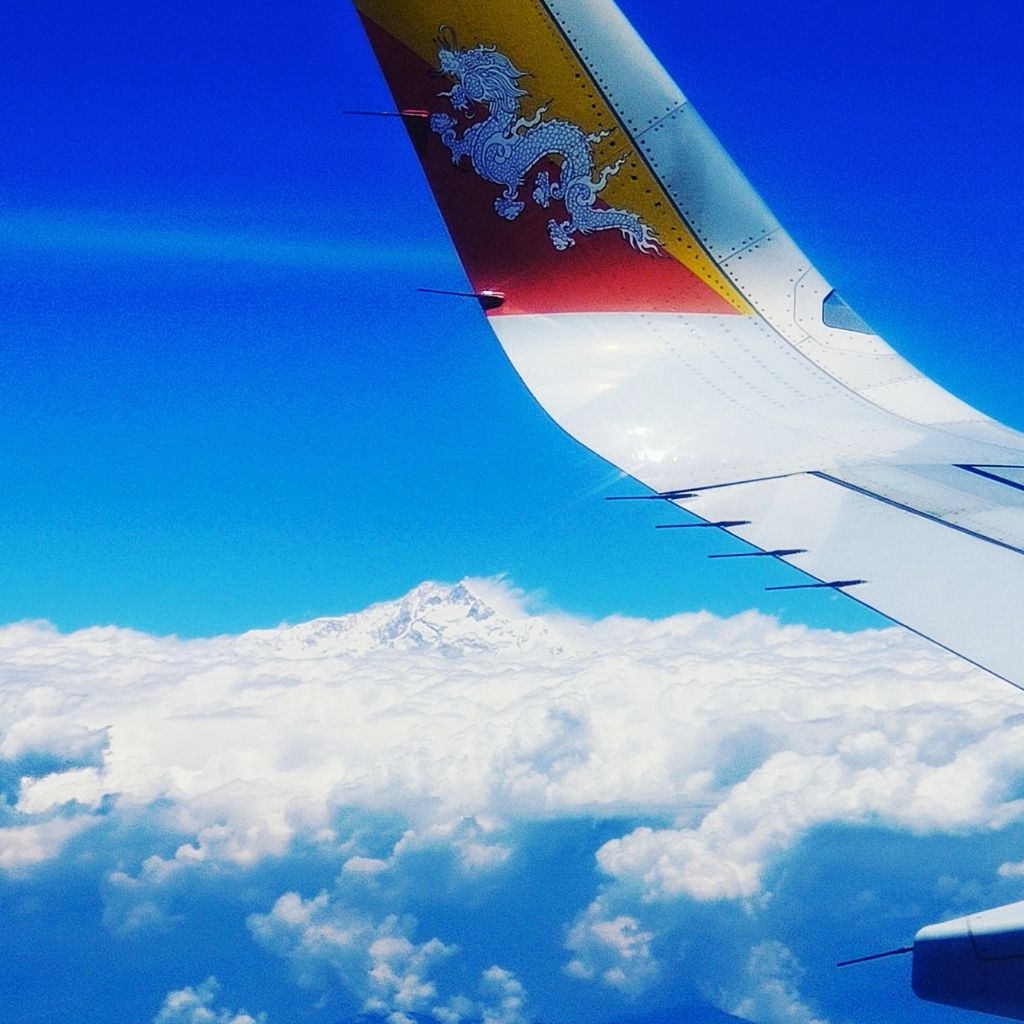 Please note Bhutan does not have a railway network. However, this does not mean you cannot travel to Bhutan by train. The best railways stations are Jaigaon and New Jalpaiguri on the Indo-Bhutan border. The Siliguri-Alipurduar route is a popular option for those traveling from West Bengal. The journey takes around 12 hours, and trains run daily. The Darjeeling Himalayan Railway is a scenic option for those looking to take in the sights of the region. The journey takes around 16 hours, and trains run every other day. Train tickets can be booked online from the IRCTC website.
Travel to Bhutan by road can be done in various ways. The easiest way is to take a bus or taxi from Siliguri (Bagdogra) to Phuentsholing. You can also self-drive in your motorcycle or car. The journey takes around four hours. Phuensholing in Bhutan is a border town with Jaigaon in India and is an ideal entry point to obtain the permit.
How much it will cost to travel between India and Bhutan
The cost of traveling between India and Bhutan varies depending on how you choose to make the journey. You can take a bus between Siliguri and Phuentsholing for about INR 300-500. If you take a train, it will be a tad expensive. The quickest way to get there will be by air. The direct flight to Paro will cost about INR 10,000 ($135) one-way.
There are also other options available, such as riding a motorcycle or hiring a car. This can be a fun way to travel but it is important to be aware of the dangers involved. These options are quite expensive as well.
The best time to travel to Bhutan
Bhutan is a beautiful country that is worth visiting at any time of year. However, the best time to go depends on what you are looking for. If you want to see the country in all its glory, then the best time is during the autumn months when the leaves are changing color. If you are looking for a quieter, more peaceful experience, then the winter months might be a better time for you.
Does my Indian SIM card work in Bhutan?
In some areas of Phuntsholing, an Indian SIM card will work with an Indian tariff. The device will then switch to the Bhutanese network if international roaming is enabled. Using an Indian SIM card in Bhutan on international roaming will be extremely costly. It is advisable to obtain a low-cost international roaming SIM card. Alternatively, you can purchase a local SIM card from Jaigaon or Phuntsholing.
Do I need a travel insurance for Bhutan?
I would never travel outside of my country without a travel medical insurance policy. Although this is my choice, I do recommend it. Why take unnecessary risks? We don't have control over medical expenses in foreign countries when we're hospitalized. A good travel medical insurance policy will cover both hospitalization and repatriation costs.
You might want to read this – What happens if you don't have travel health insurance?
Summary
As we've seen, there are many different ways to make the journey from India to Bhutan. The best way for you will depend on your budget and time constraints. If you have more money to spend and less time to spare, flying might be the best option for you. However, if you want to save some money and have a bit more time on your hands, taking the bus or train might be a better choice. Whichever route you choose, I hope you have gained some insight into what to expect on your journey from India to Bhutan.
Read More – Hidden Gems of Eastern Bhutan
Disclaimer:
This blog may contain affiliate links. At no extra cost to you, we may get a small commission if you buy anything. All products and services we endorse have been personally used or come highly recommended to us. These incomes allow us to keep the community supported and ad-free.