If you're looking for a breathtaking, off-the-beaten-path destination to travel to in India, Valparai is a must-visit. This hidden gem located in the Western Ghats mountain range is teeming with natural beauty and offers plenty of opportunities for outdoor adventures. You'll love the stunning views of the Nilgiris mountain range and the lush green tea plantations that surround Valparai. So, if you're looking for an unforgettable adventure, be sure to add Valparai to your list!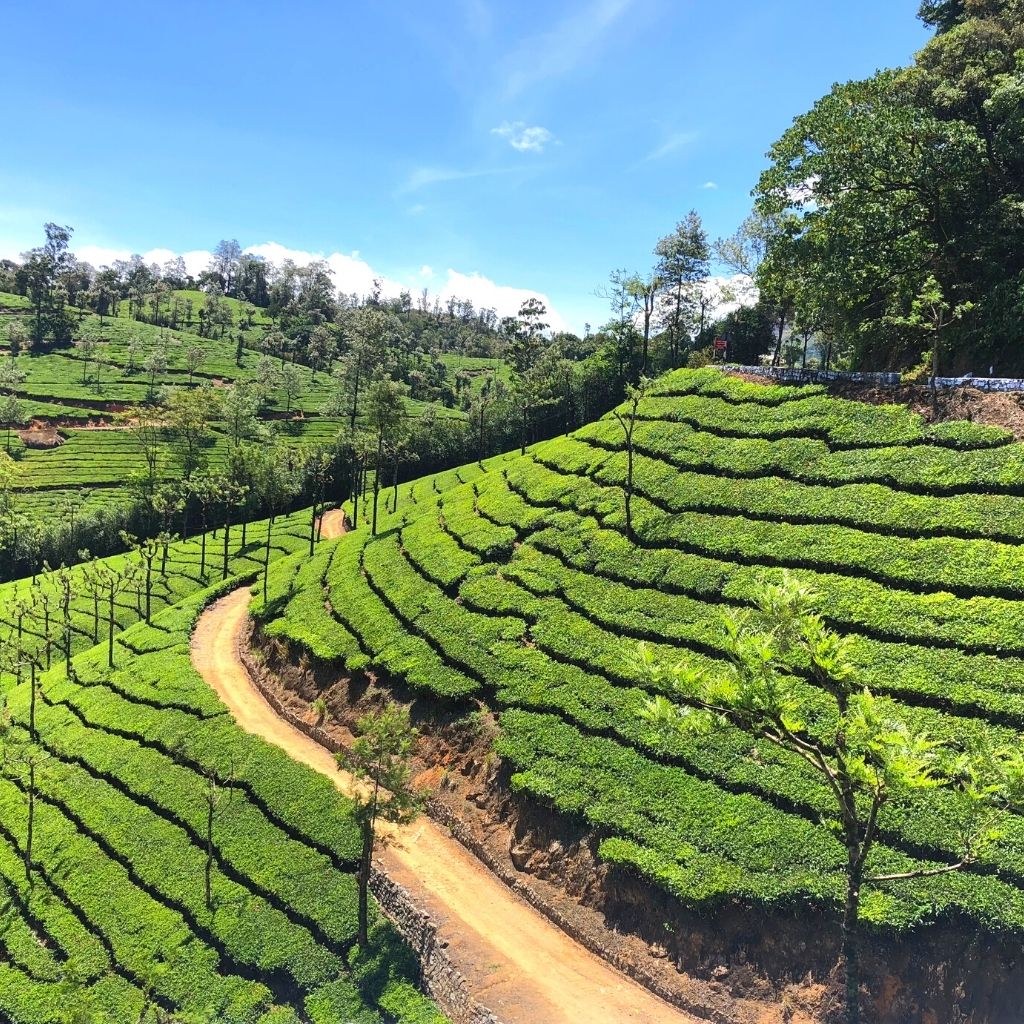 About Valparai
Valparai is a hill station located in the Western Ghats mountain range in Tamil Nadu, India. It is located in the Anamalai Hills Range, near Coimbatore. The name 'Valparai' comes from the Tamil words 'valu' which means hills and 'parai' which means rope or cordon. This name was given because of the rings that were hung around the trees of the Anamalai hills to notify workers harvesting tea. Valparai is one of the highest tea-producing regions in India with tea plantations covering almost twelve square miles and a production rate of 1,800 tonnes per annum!
Weather in Valparai
Valparai is situated on the Anaimalai Hills range at an elevation averaging around 1,500 meters (4,900 ft) above sea level. Valparai experiences a pleasant climate throughout the year. The temperature ranges from 17°C to 25 °C during winters and from 28 °C to 40 °C in summers, with rainfall ranging from 700 mm (28 in) to 1150 mm (45 in). The best season for tourism falls between November and February as the days are sunny and clear, with moderate rainfall and a pleasant climate.
Tourist attractions in Valparai
There are plenty of tourist attractions in Valparai, including waterfalls, temples, and wildlife sanctuaries. Valparai is a major tourist destination in south Tamil Nadu and attracts tourists from all over India. The town has been referred to as the "honeymoon capital of Coimbatore district" because of its temperate climate. British Raj era bungalows that house the central tea research station, Christian missions and old Planters' bungalows are major architectural attractions.
A popular landmark in the town is the canopy road which runs across the Valparai range on top of Anaimalai Hills; it provides panoramic views of the natural surroundings. The road remains closed for the most part of the year due to heavy mist and monsoon rains.
Flora and Fauna
This place is abundant in flora and fauna. This place has a thick forest cover, which provides it with an everlasting supply of water from the rains. In Valparai, you can see many wild animals including tigers, elephants and bears. There is also a huge variety of birds in this region. The scenic beauty of Valparai is further enhanced by its landscape dotted with tea plantations.
Getting there
The nearest railway stations are Pollachi (65 km) to the north and Palakkad (110 km) to the west. The nearest airport is Coimbatore International Airport (110 km). The best way to reach Valparai is by road. The road from Pollachi is more scenic and less steep. You can also travel using the State Transport Bus service (Mettupalayam Road Bus). The bus runs frequently between Pollachi and Valparai, with departures every 30 minutes.
Summary
Who knew one of the most beautiful hill stations in India was a few hours away from Bangalore? Well, now you do! If you're looking for a place to escape this monsoon season or just want some fresh air, Valparai is it. It has everything – mountains, forests, hills and rivers. The people of Valparai are warm and welcoming, and they will be happy to show you around their beautiful town. If you're looking for a peaceful and relaxing vacation, then Valparai is worth considering!
Visual stories from Tamilnadu