Valparai is a small hill station in the Western Ghats of Tamil Nadu, India. The town is popular for its lush green surroundings and natural beauty that one can explore on foot or by road. There are many things to do in Valparai to enjoy wildlife viewing, trekking, birdwatching and more. Tourists flock here year-round to experience the peaceful tranquility away from city life-find some time for yourself too!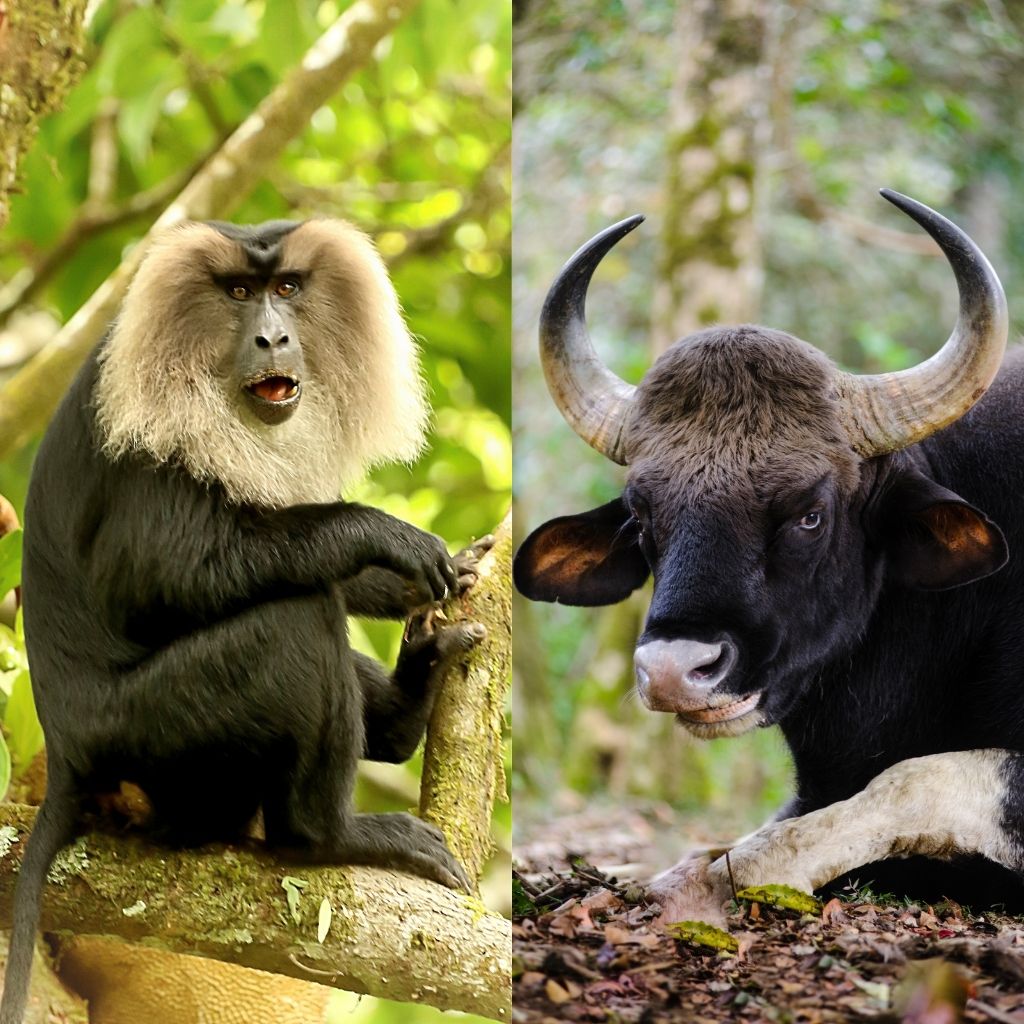 Valparai is located about 200 km from Coimbatore. You can reach there by road through Pollachi or Udumalpet towns. It has an average elevation of 1,076 meters (3,510 ft) above sea level with a population of around 50,000 people. Valparai experiences hot summers (March to May) and cool winters (December to January). Monsoon rains are moderate.
Activities in Valparai
There are many activities to enjoy in Valparai, including wildlife viewing, trekking, birdwatching and more.
1. Wildlife Viewing
The town of Valparai is home to a variety of animals and birds, hence, it is a great destination for wildlife enthusiasts. Some of the animals that can be seen here include elephants, deer, monkeys, tigers and leopards. The Nilgiri Tahr is a wild goat that is found only in the Nilgiri Hills and some parts of the Western Ghats. You can easily spot this unique animal in Valparai.
2. Trekking and Hiking in Valparai
Valparai is a great place for hiking lovers who enjoy the natural beauty of the hill station. You can explore Valparai on foot or by bike through many trails. Some of these include the Elephant Corridor Trail, Munnar View Point Trail, Pothamedu View Point Trail, Chinnar Wildlife Sanctuary Track and many more.
3. Bird Watching
Valparai is also home to various species of birds that can be seen all year round. These include the emerald dove, Malabar pied hornbill, Asian paradise flycatcher, Nilgiri wood pigeon, grey-breasted laughing thrush and more.
4. Adventure Activities
One can also enjoy various adventure activities like rock climbing, rappelling and more in Valparai. Many companies offer these activities around the town of Valparai.
5. Waterfalls
Valparai has one of the highest waterfalls in Tamil Nadu, the Sholayar Falls. This fascinating waterfall is located about 500 feet above sea level and can be accessed by trekking through a short but challenging route.
6. Fairs and Festivals
Local communities in Valparai celebrate various cultural festivals. These include a flower festival in April, a cattle fair in May and more. There are also various religious festivals that take place throughout the year including the Vishu festival, Vinayagar Chaturthi and more.
7. Wildlife Sanctuaries
Due to the abundance of wildlife, you can visit some of the nearby wildlife sanctuaries in Valparai including Eravikulam National Park, Chinnar Wildlife Sanctuary and more.
When to Visit Valparai
Valparai experiences hot summers (March to May) and cool winters (December to January). Monsoon rains are moderate. The best time to visit Valparai is during the winter months when the weather is cool and pleasant.
Where to stay in Valparai
There are many places to stay in Valparai and they include luxury homestays, resorts and hotels. Some of the best places to stay include Madupatty, The Valparai Tea Bungalow and more. These places offer great views of the lush greenery and offer home-cooked meals and traditional South Indian food.
Summary
Valparai is a place that has something for everyone. If you are looking for an adventure, there are plenty of trekking trails and waterfalls to explore. If you want to relax then there are beautiful tea estates and resorts where you can spend your time. There is also no shortage of temples and churches in the area if you are interested in religious sites. So whatever your interests may be, Valparai is sure to have something to keep you entertained. Have you been to this amazing town yet? If not, what are you waiting for? read more about the things to do here!