Perth has a unique ecosystem and wildlife, with many animals found nowhere else in Australia. It is also home to the only wild population of red kangaroos outside of Queensland.
The best time for wildlife watching is during the dry season from May until October when Perth experiences hot days and cool nights which encourage animal activity. The summer months can be very busy as Perth's population swells with tourists, so if you're looking for peace, take a trip to Perth's national parks or some of Western Australia's most remote regions where you'll find more than just birds and bugs!
Caversham Wildlife Park
Caversham Wildlife Park is a great place to see Australian wildlife in Perth. Established in 1978, the park is home to kangaroos, wallabies, emus, Tasmanian devils, dingoes and more. There are also several bird species including parrots, lorikeets, and cockatoos. You can wander through the park's open paddocks and get within touching distance of the animals, or take a guided tour and learn more about their ecology and behavior.
Caversham Wildlife Park is home to koalas in Western Australia. These furry creatures are native to the eucalyptus forests of Australia. Koalas are shy animals and can be difficult to spot in the wild. If you want to see one up close, Caversham Wildlife Park is the perfect place to go. It is common to see koalas in the park's eucalyptus trees, you can even get within touching distance of them!
At Caversham Wildlife Park, you can not only see Australian animals up close, but you can also feed them! The park offers kangaroo feeding experiences where you can hand-feed these iconic creatures. The experience is a fun and unique way to get to know Australian wildlife, and it's a great opportunity to take photos and memories that will last a lifetime.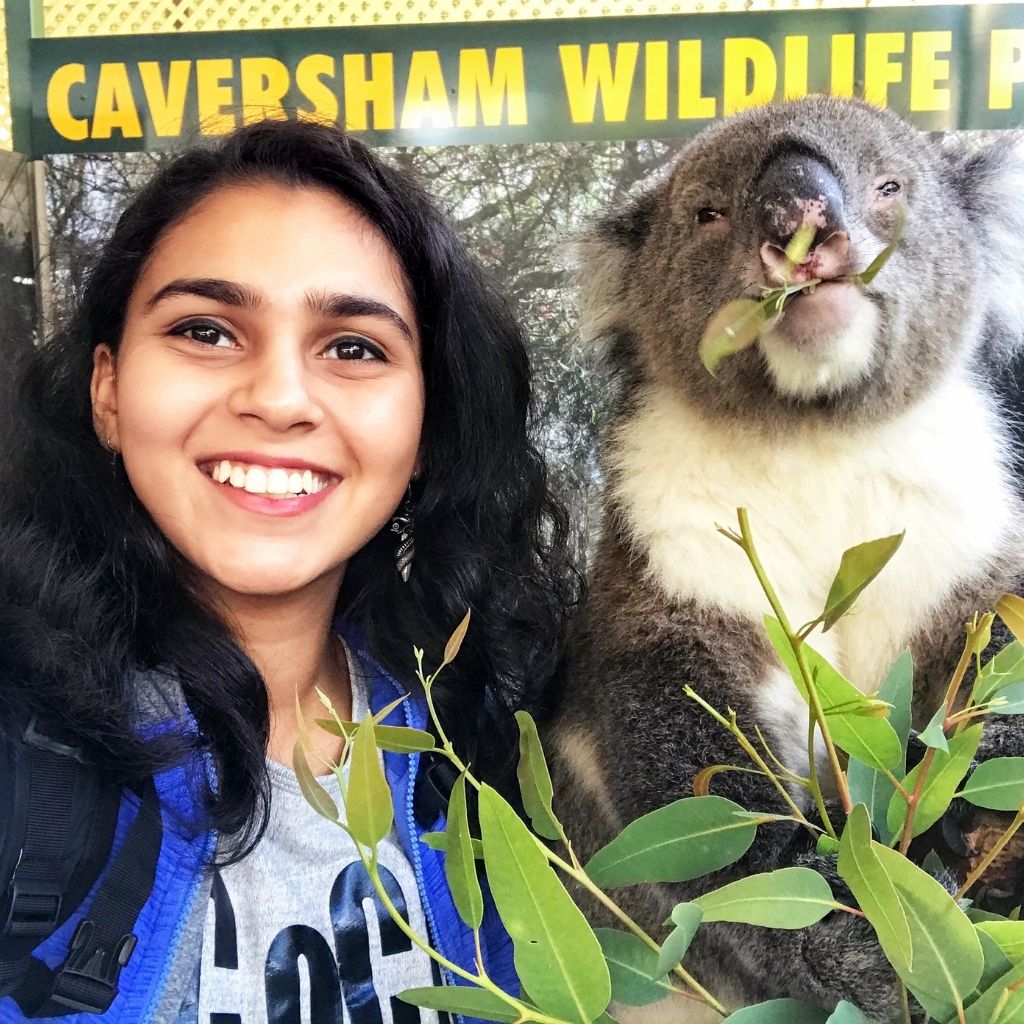 Yanchep National Park
Yanchep National Park is one of Perth's best-kept secrets when it comes to wildlife encounters. Just an hour's drive from the city, the park is home to several native animals, including grey kangaroos. These gentle giants have often been seen grazing on the park's grasslands, and visitors can get up close to them by joining one of the park's ranger-led tours. In addition to kangaroos, the park is also home to a variety of birds, reptiles, and marsupials.
Here you can see koalas perched in eucalyptus trees. Koalas are shy animals and hard to spot in the wild, but at Yanchep National Park, you can spot them easily in the trees. The park offers a great opportunity to take photos and memories that will last a lifetime.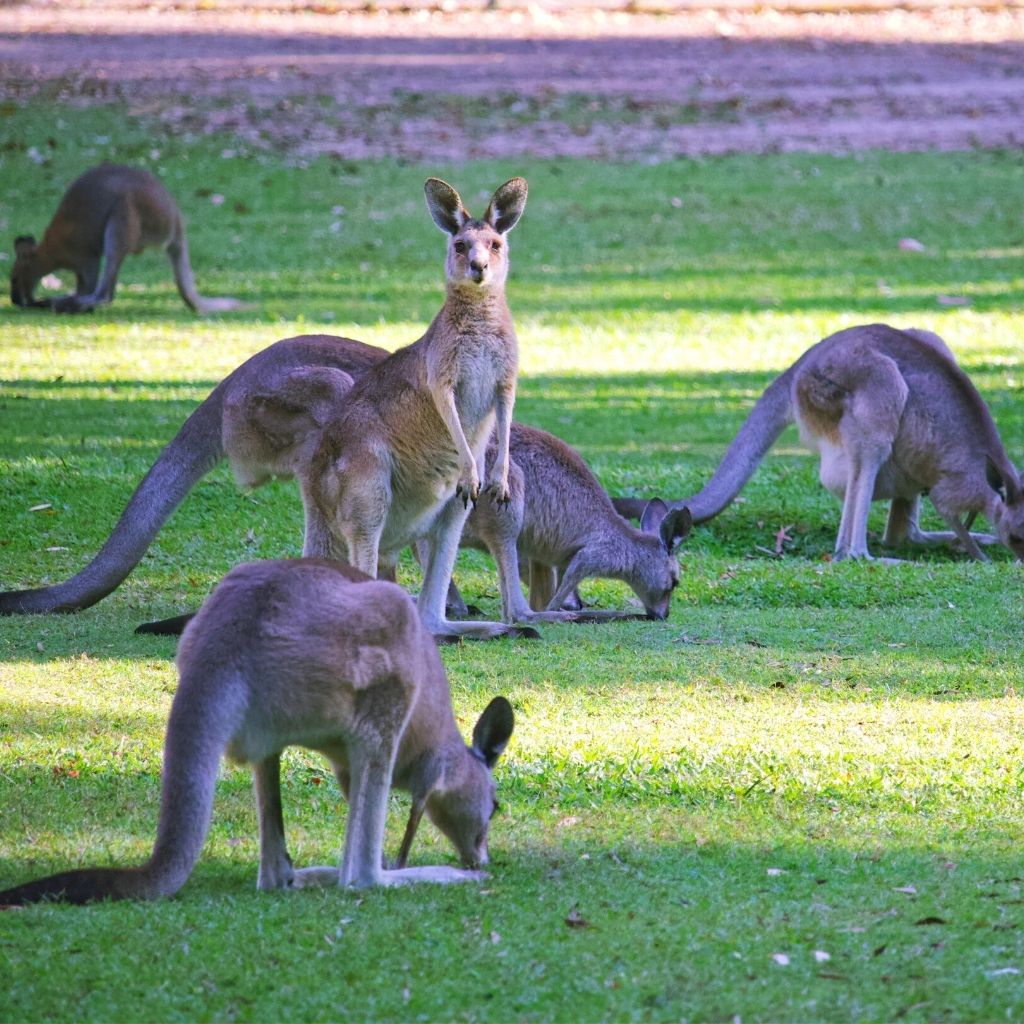 Penguin Island
Penguin Island, located just south of Perth, is home to more than 1,000 penguins and four species of seabirds. The island is a nature reserve and opens to the public for walking and bird watching.
The island is home to the Little Penguin, which is the smallest penguin in the world. These adorable creatures can be seen waddling on the beach and swimming in the ocean. They are often curious and will approach visitors, making for some great photo opportunities. In addition to Little Penguins, the island is also home to Australian Pelicans, Sooty Oystercatchers, Caspian Terns, and Crested Terns.
If you're looking for a unique wildlife experience, why not go on a glass-bottom boat ride at Penguin Island? It is a great way to get up close to marine life, and you'll be able to see sharks, rays, and fish swimming through the crystal-clear water. The knowledgeable guides will provide information about the island's ecology and the creatures that live there. This is also a great opportunity to see the island's beautiful coastline and rugged cliffs. This is a fun and informative experience that the whole family will enjoy.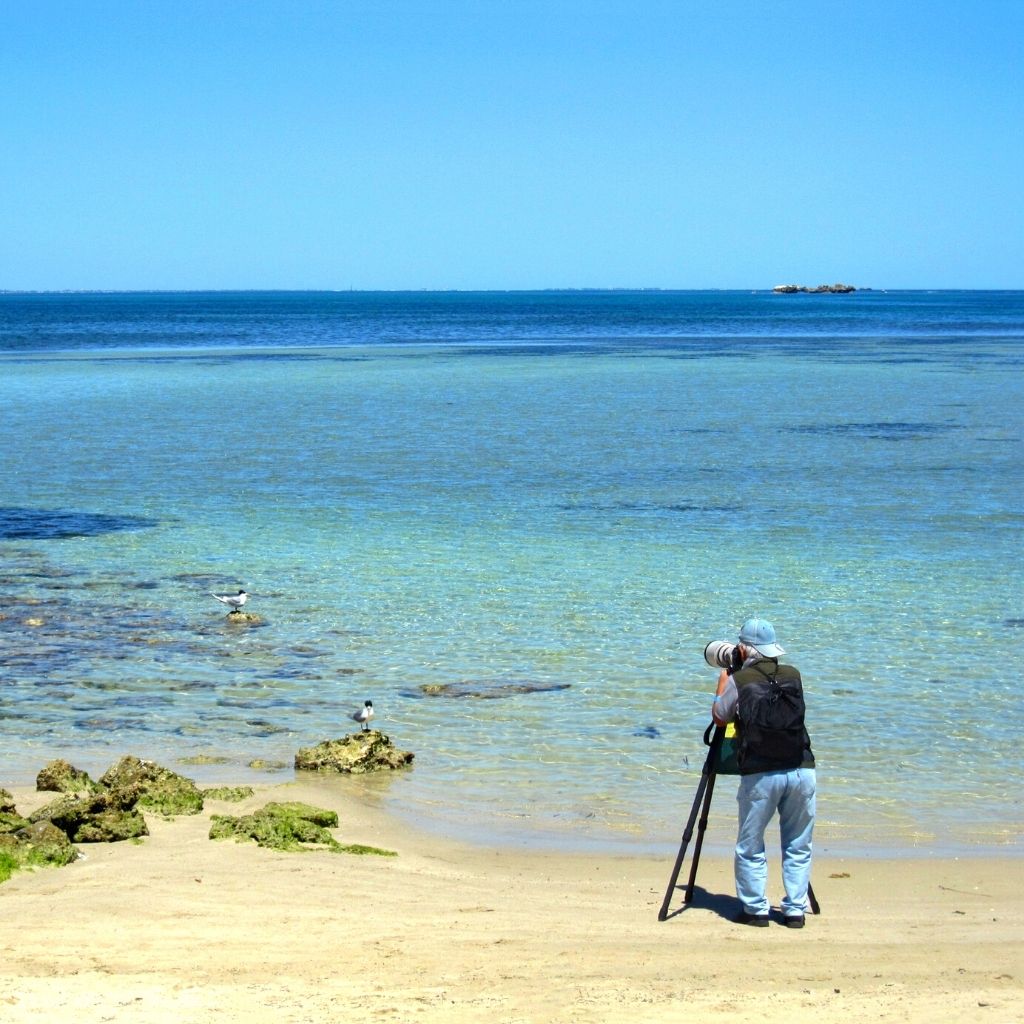 Rockingham Wildlife Encounters
Swimming with wild dolphins is an unforgettable experience. There's something special about being in the water with these intelligent, playful creatures. Rockingham Wildlife Encounters offers the opportunity to swim with wild dolphins in their natural habitat. It takes place in the shallow waters off Rockingham Beach, where you'll have the chance to interact with these amazing animals. You only swim with dolphins that are comfortable around humans, and their experienced guides will ensure that you have a safe and enjoyable encounter. If you're looking for a once-in-a-lifetime experience, swimming with wild dolphins is sure to leave you with lasting memories.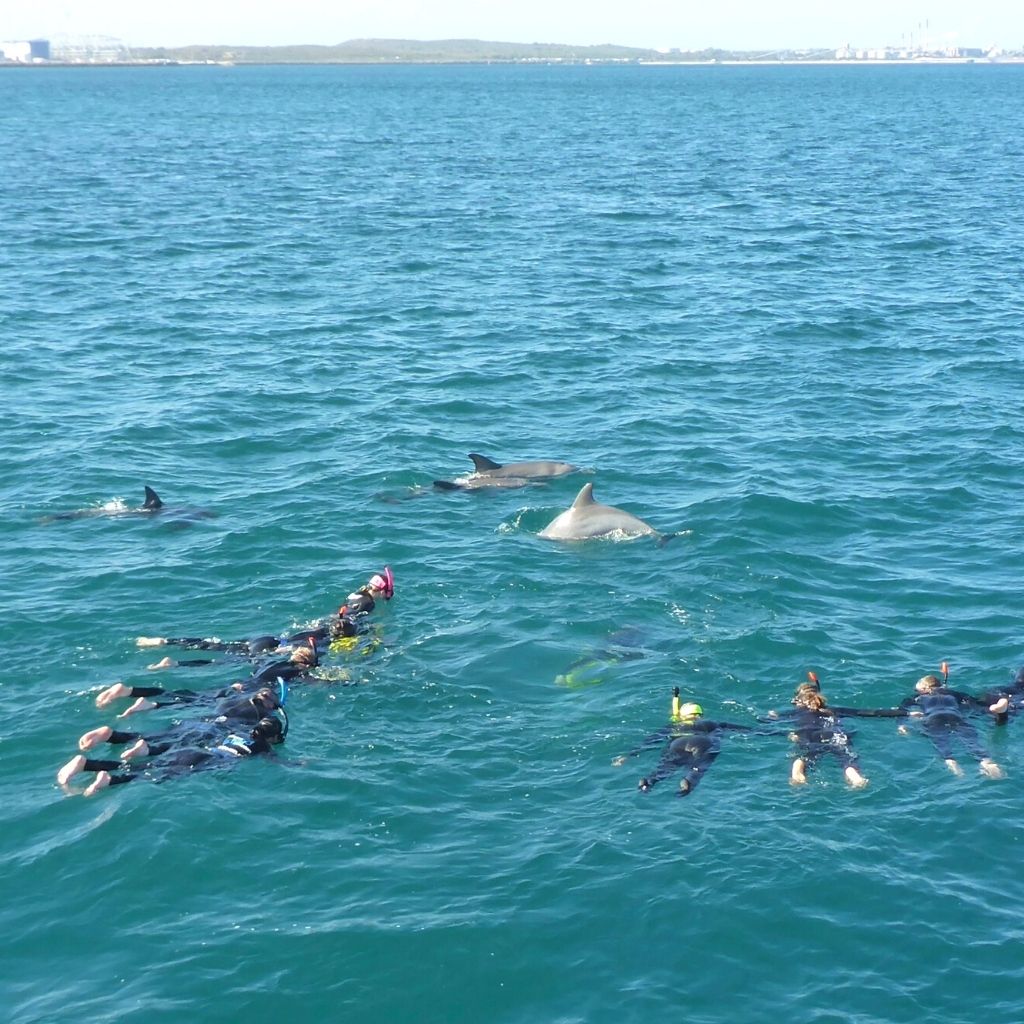 Cohunu Koala Park
Cohunu Koala Park is a great place to see koalas in the wild. The park is home to more than 100 koalas, and you can get up close and personal with them by joining one of the park's ranger-led tours.
In addition to koalas, Cohunu Koala Park is also home to talking parrots. These brightly-colored birds are a lot of fun to watch, and they love to interact with visitors. These clever birds can mimic human speech, and they often entertain visitors with their amusing chatter. Parrots in the park enjoy a comfortable living environment in a well-maintained aviary. Visitors can view the parrots at any time during park hours, and there is also a daily feeding session where bird enthusiasts can learn more about these amazing creatures and their ecology.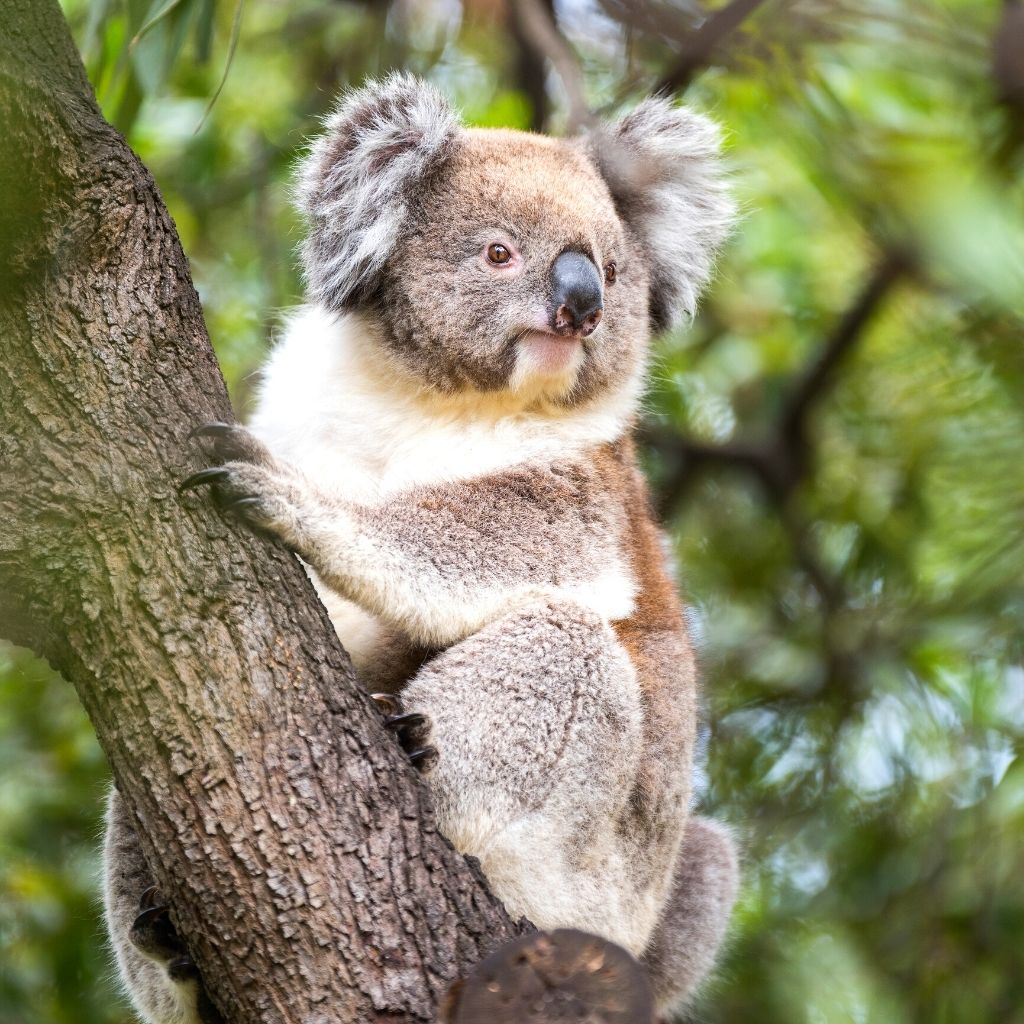 Rottnest Island
Rottnest Island is a beautiful island located just off the coast of Perth. It's a popular tourist destination, and for good reason – the island is home to some amazing wildlife. The most famous resident of Rottnest Island is the quokka. These little creatures are marsupials, you can find them only in Australia. Quokkas are friendly and curious animals, and they love to interact with humans. At Rottnest Island, there are plenty of quokkas that can be easily spotted near the settlements and in the bushlands.
Quokkas are not shy animals, and they will often approach visitors in search of food. They are herbivores and eat a variety of plants, but they are especially fond of the native Rottnest Island plants. If you're lucky, a quokka may even sit on your shoulder or head for a photo! They are considered the happiest animal in the world and with a good reason! This little creature is always smiling and seems to enjoy life to the fullest. Quokkas are typically about the size of a domestic cat, and they are incredibly friendly and playful. Be sure to take some pictures – you'll never forget it!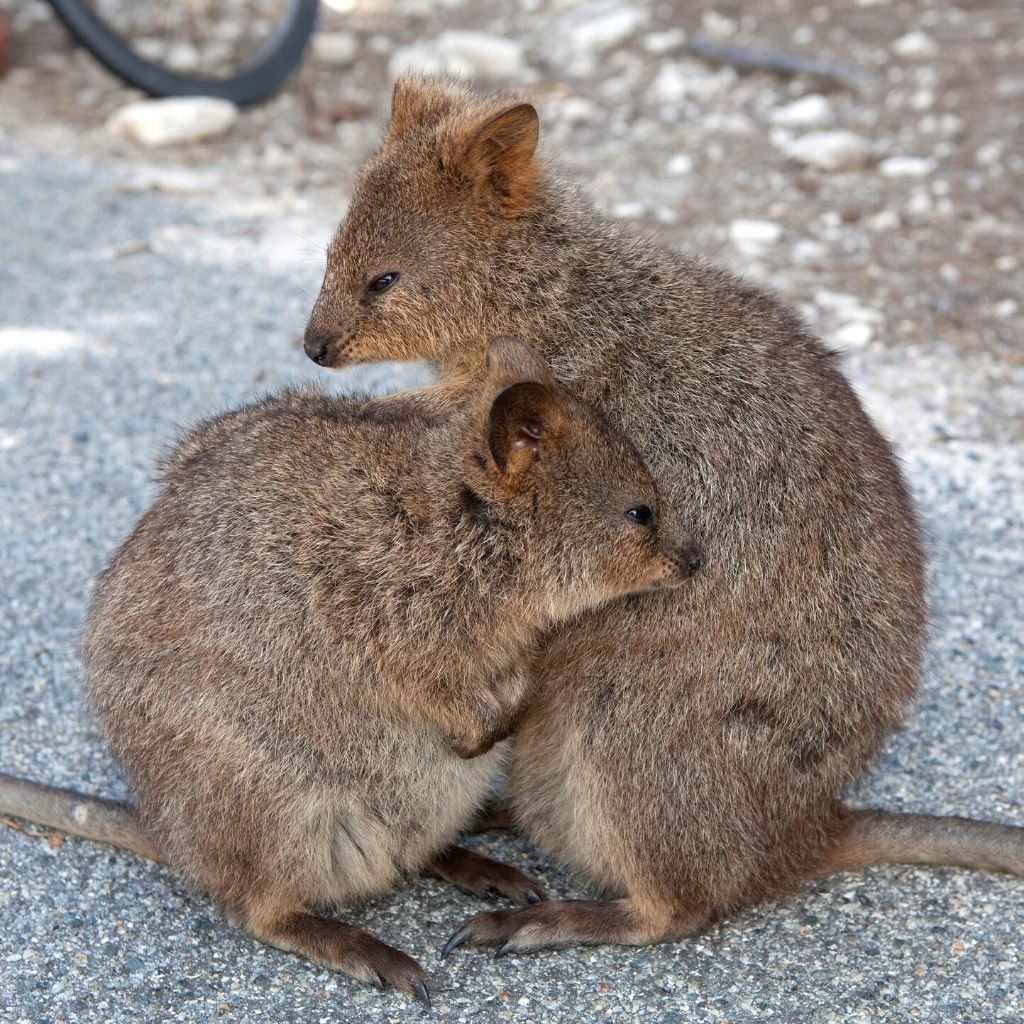 The Bibbulmun Track
The Bibbulmun Track is a walking trail that goes from Perth to Albany. It runs through the beautiful forests of Western Australia. The track is full of wildlife, and hikers often spot kangaroos, wallabies, and other animals. There are also many bird species to be found along the track, including parrots, cockatoos, and honeyeaters. If you're lucky, you might even spot a koala or a wombat. The trail is well-maintained and easy to follow, so it's the perfect way to explore the area and see some amazing animals up close.
Summary
Perth is an ideal destination for wildlife lovers of all ages and interests. With so many unique animals to see and experiences to be had, it's easy to understand why this city is one of Australia's top tourist destinations.
So what are you waiting for? Pack your bags and head to Perth for an unforgettable wildlife adventure!