Coorg has plenty of wildlife sanctuaries and they provide ample opportunities to spot wildlife here. If you're looking to explore the best places to spot wildlife in Coorg, look no further! This region, surrounded by the Western Ghats is famous for its dense forests, tea plantations and diverse wildlife. You can see animals such as elephants, tigers, deer, monkeys, bison and more.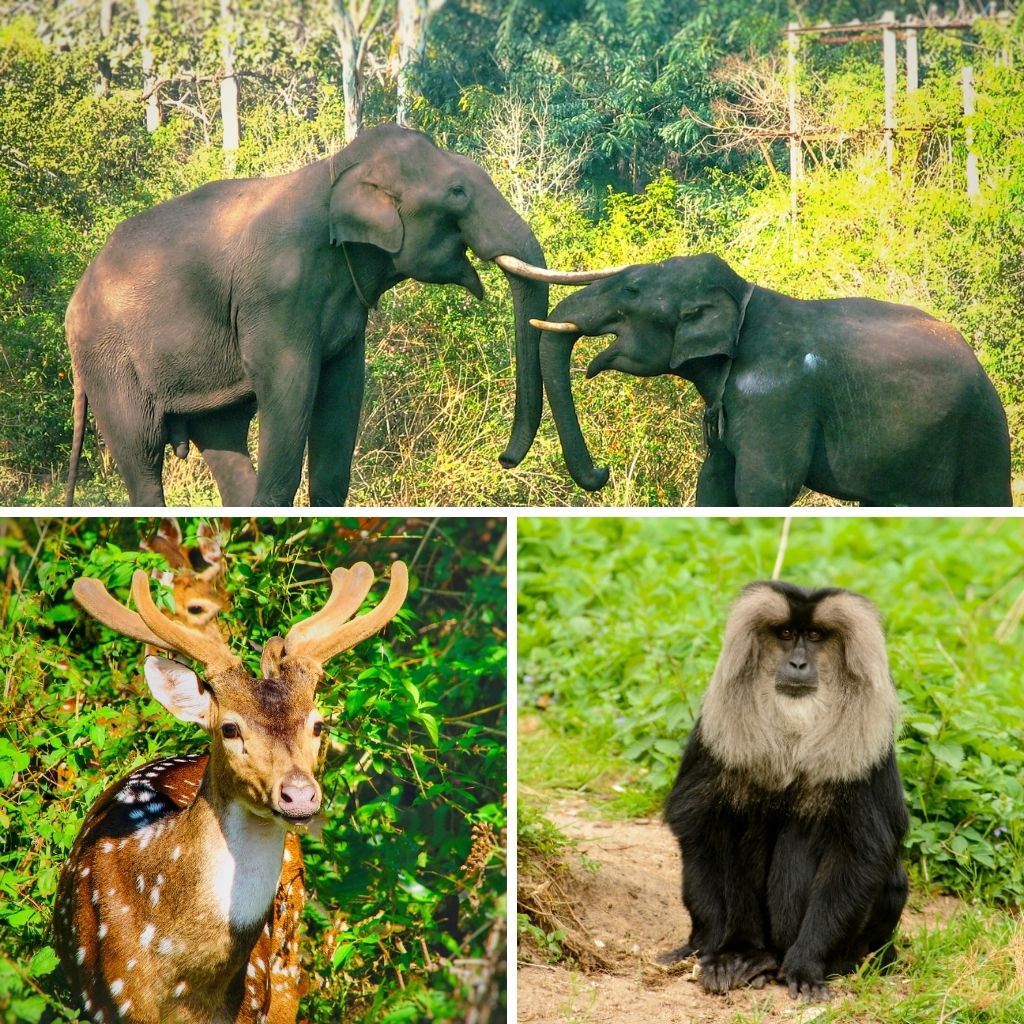 Coorg offers a wide range of wildlife tours. TripAdvisor makes it easy to compare them. They are well curated by reputable organizers.
Here are 7 tips that will help you get started.
Tip # 1: Head to the Coorg Wildlife Sanctuary
The Coorg Wildlife Sanctuary is one of the best places in the region to spot wildlife. The sanctuary is home to a wide variety of animals, including elephants, tigers, leopards, and deer. If you're lucky, you may even catch a glimpse of some rare birds.
Tip # 2: Take a Wildlife Safari
A wildlife safari is another great way to see the animals of Coorg in their natural habitat. Several safari operators offer tours that will take you through the forests and grasslands of the region. Be sure to book your tour in advance, as spots tend to fill up quickly. The best way to do so is by going on a stay at one of the resorts or homestays in Coorg's coffee estates that have their private vehicles which can take you deep into the forests to spot wildlife.
Tip # 3: Spend the Day at Brahmagiri Wildlife Sanctuary
Brahmagiri is a mountain range in the Western Ghats, which borders Karnataka and Kerala. The area is home to some rare species of flora and fauna, including tigers, leopards, elephants, deer, bears, and more! You can visit the sanctuary by taking a trek up the mountain. You would need prior permission from the forest department.
Tip # 4: Visit Nagarhole National Park
Nagarhole is another popular wildlife park in Karnataka. The park is home to a wide variety of animals, including elephants, leopards, tigers, deer, and more. You can drive through the park by car early in the morning around 6 am. Check out the appropriate route to Coorg that goes through Nagarhole. You will find plenty of wild animals roaming on the highway. The forest department also offers a jeep safari.
Tip # 5: Head to Dubare Elephant Camp
Dubare Elephant Camp is a major tourist attraction a popular the things to do in Coorg. The camp is home to around 60 elephants where you can watch them bathing and playing in the river. This is a great place for someone looking to explore Coorg without spending too much on expensive resorts or tours. This is a place for those who love elephants and have an interest in knowing more about them.
Tip # 6: Head to the Irpu Falls
The Irpu Falls is located on the Lakshmana Tirtha River, which flows through Coorg and empties into the Arabian Sea. The falls are a popular tourist attraction, as they are situated near several other waterfalls in the region. There are various treks around Irpu falls where you can sight plenty of wildlife.
Tip # 7: Kutamangalam Trek
If you're looking to explore Coorg even further then consider going on a daylong wildlife trek from Kutamangalam sanctuary. The best part about this adventure is that anyone who has a bit of experience in trekking can do it. This location offers excellent opportunities for spotting wildlife. You can expect to see many different kinds of birds, insects and even the occasional deer or bison if you're lucky.
Final Thoughts
From spotting elephants and tigers to catching a glimpse of rare birds, there's something for everyone in Coorg. With so many options, it's easy to choose what works for you and your needs, whether it be a one-day tour or a more adventurous multi-day option. So what are you waiting for? Start planning your trip today and explore the hidden gems of Coorg.
Disclaimer:
This blog may contain affiliate links. At no extra cost to you, we may get a small commission if you buy anything. All products and services we endorse have been personally used or come highly recommended to us. These incomes allow us to keep the community supported and ad-free.