There's no place like Alaska. With its towering peaks, pristine glaciers, and vast expanses of wilderness, this rugged state is a paradise for outdoor enthusiasts. Whether you're looking for an adrenaline-pumping adventure or a relaxing respite from the hustle and bustle of everyday life, Alaska has something to offer everyone. Here are 10 bucket-list adventures to check out during your next visit to the Last Frontier.
1. Kayak through the Inside Passage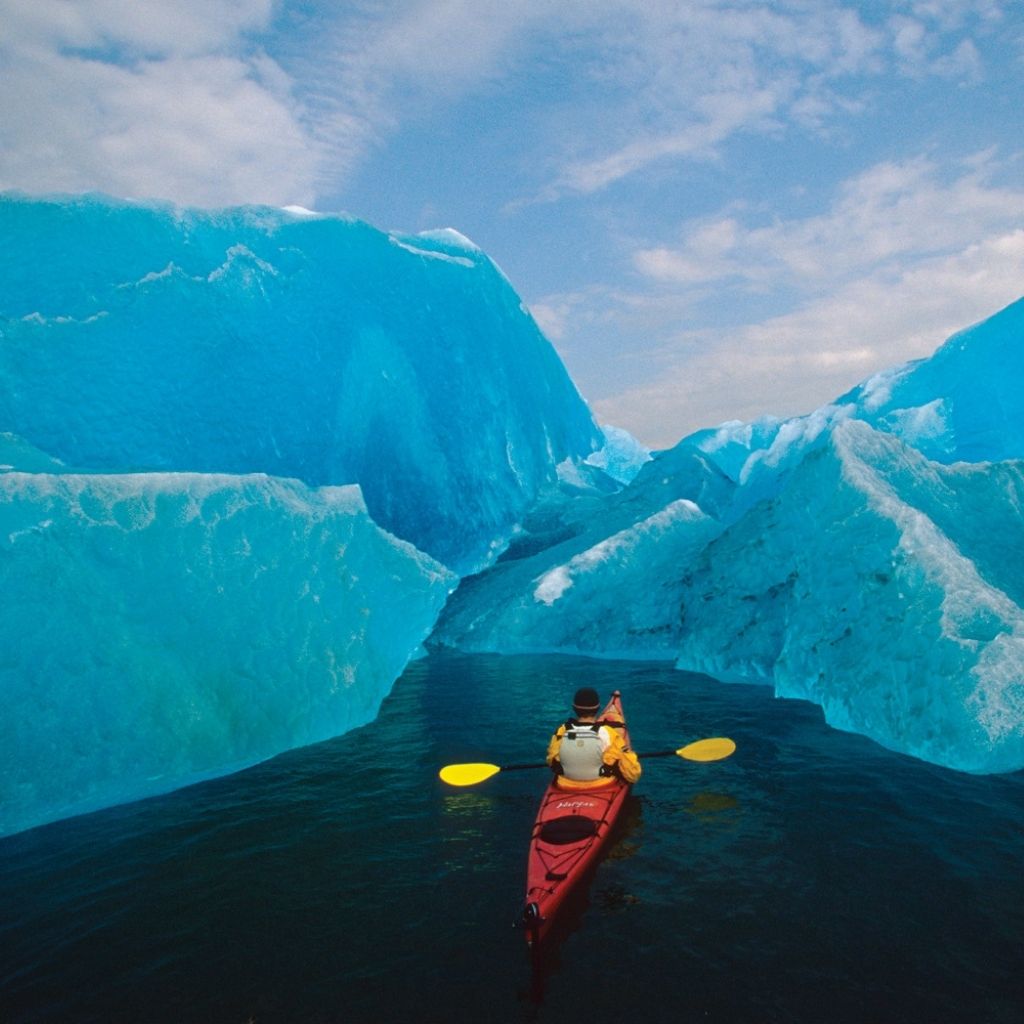 The Inside Passage (a water route between the Gulf of Alaska and Puget Sound) is a beautiful stretch of water that winds its way along the Alaskan coast. Kayaks are the best way to explore this spectacular region, and there are many tour operators who can help you with this. The kayaking in this region is some of the best in the world as you pass lush rainforests and snowcapped mountains.
Despite the stunning beauty of the Inside Passage, kayaking through these waters can be a challenging undertaking. The unpredictable weather and powerful currents can make for a perilous journey, so it's important to come prepared for anything.
Several adventure enthusiasts kayak from the United States or Canada to Alaska over several months through the Inside Passage. This is one of the ways to travel to Alaska for adrenaline junkies.
2. Climb a glacier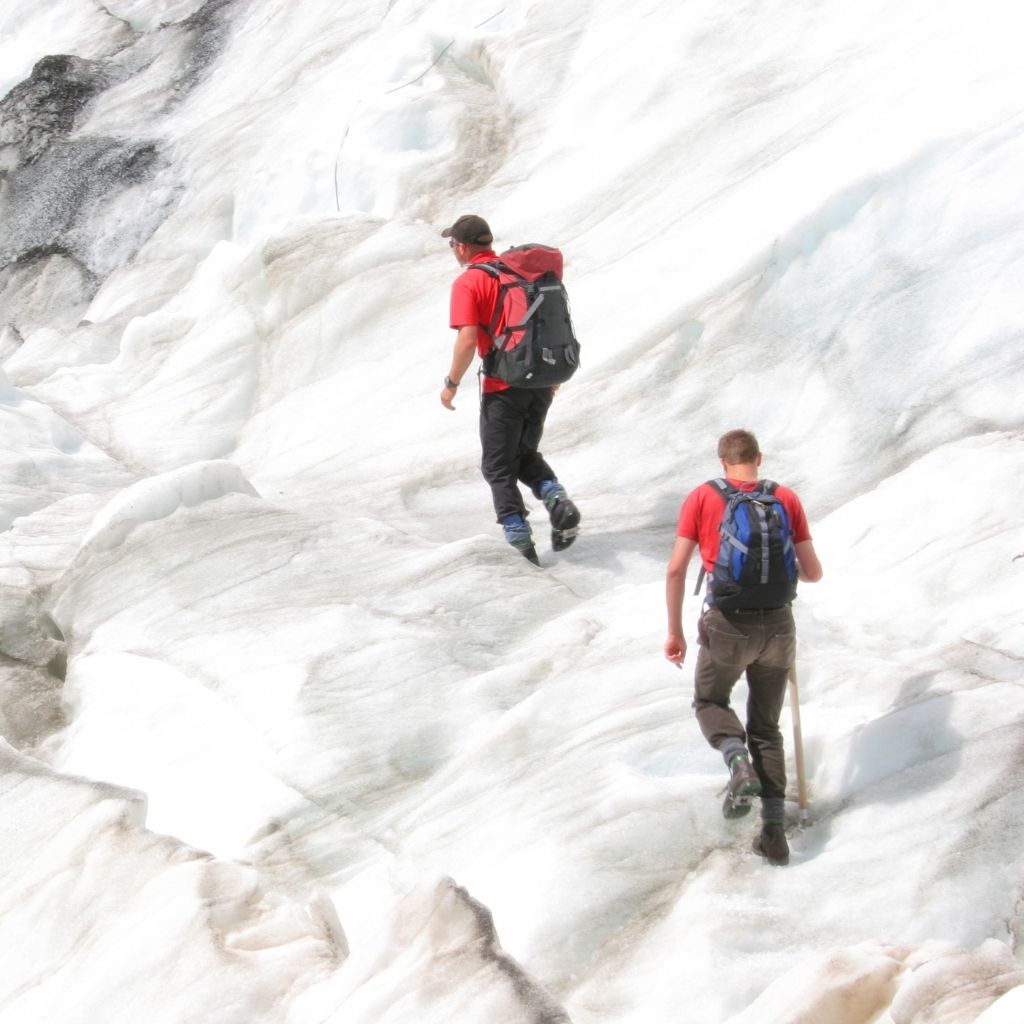 Alaska is home to some of the most impressive glaciers in the world, and climbing them is a popular activity among adventure seekers. Whether you're an experienced mountaineer or a novice climber, there's a glacier in Alaska that's perfect for you. Be sure to pack plenty of warm clothes, as temperatures can plummet even on the warmest days. The best way to enjoy this adventure in Alaska is to join a group tour.
3. Hike the Chilkoot Trail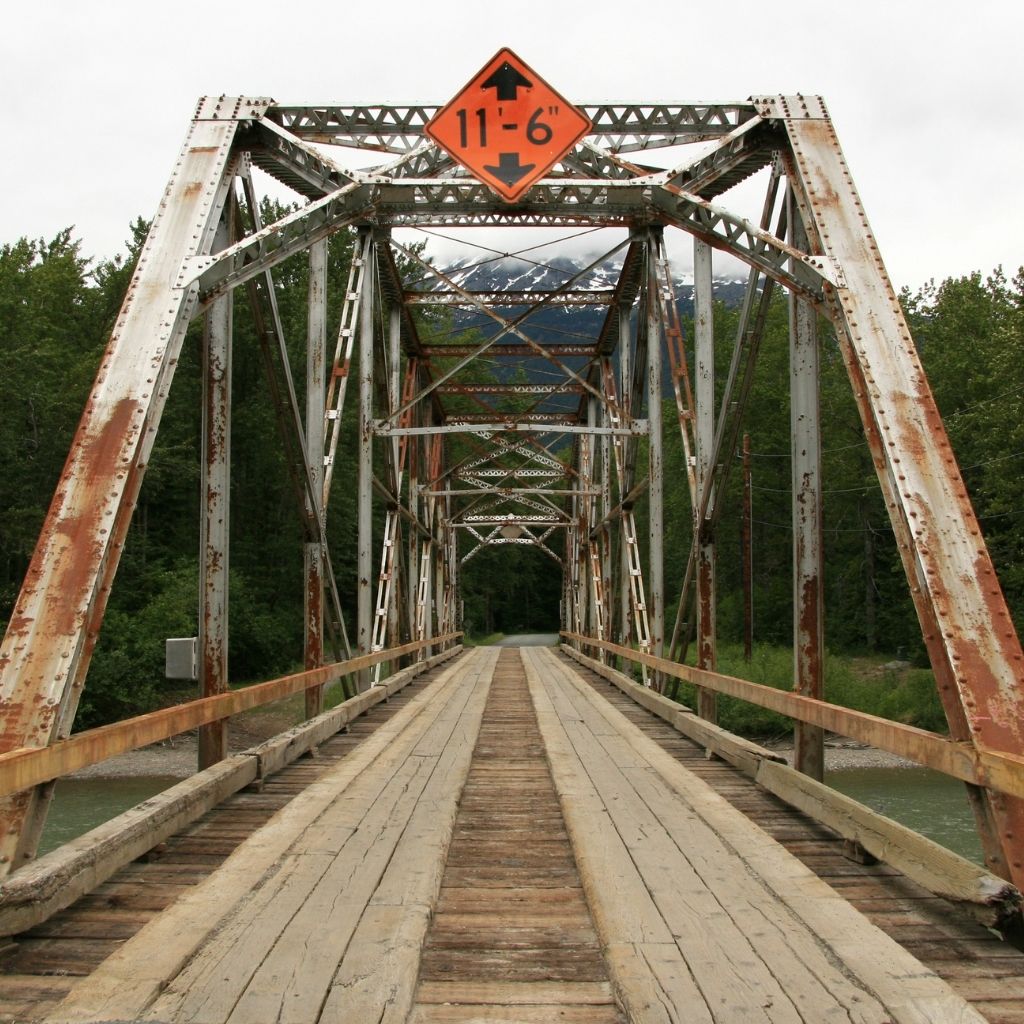 The Chilkoot Trail is a 33-mile trek that winds its way through the majestic Coast Mountains and up into the Yukon Territory. It takes an average of 3-5 days to hike, depending on your level of fitness and experience. It passes through rainforest, alpine meadows, and glaciers, providing hikers with unforgettable views of the surrounding landscape. The best time to hike the trail is between June and September when the weather is milder.
There is no doubt that the Chilkoot Trail is the world's longest museum, with its wealth of history. Klondike gold rush miners used the trail during the late 1800s, and hikers can still find remnants of that era scattered along the path. From abandoned cabins to crumbling trails, the history of the Chilkoot Trail is a living, breathing thing.
4. Go Dog Sledding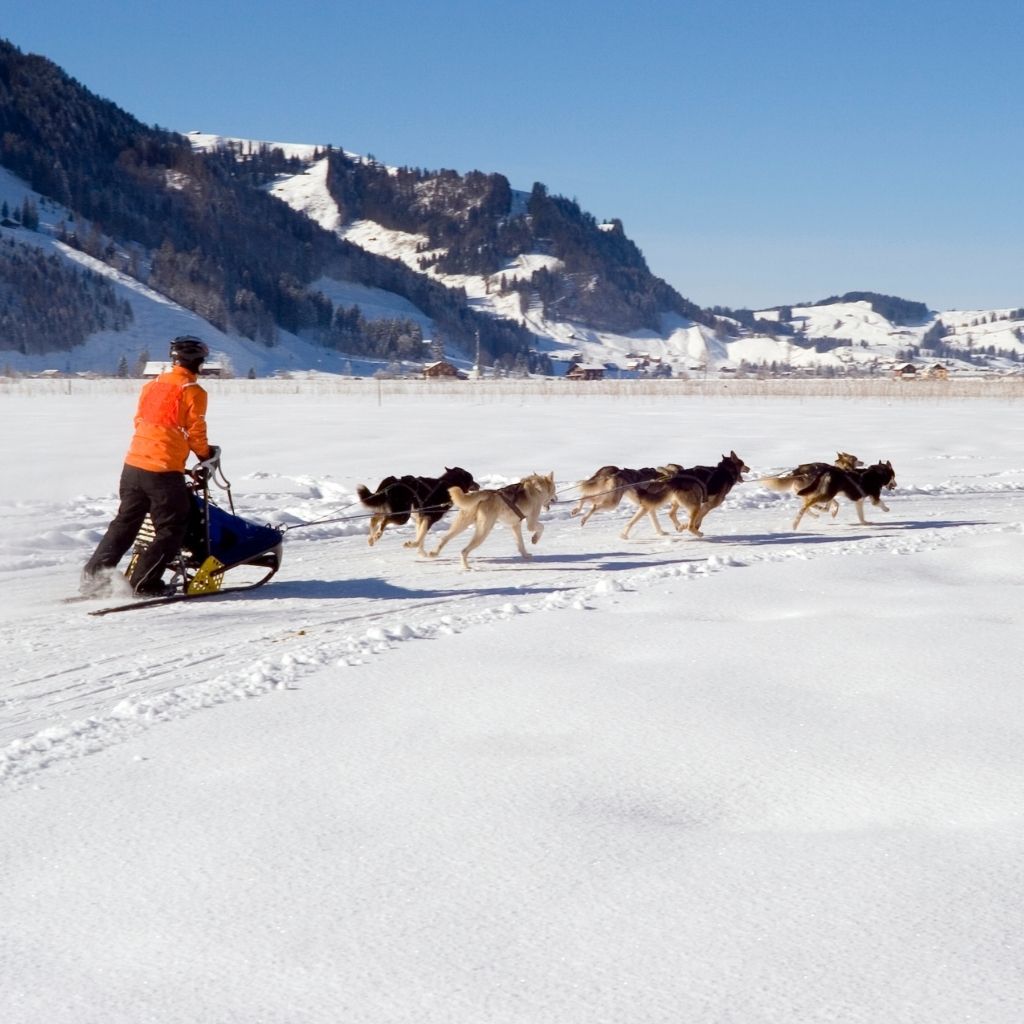 Dogsledding is a quintessential Alaskan experience, and there are many tour operators who offer guided trips through the Arctic tundra. As you race through the wilderness behind a team of enthusiastic dogs, you are in for an adventure of a lifetime. Some of the best spots for dog sledding are along the Arctic Circle. There you'll find wide-open landscapes and plenty of opportunities to explore the wilderness. If you're looking for an adventure, then be sure to check out one of the dog sledding and mushing tours in Alaska.
5. Visit the Arctic National Wildlife Refuge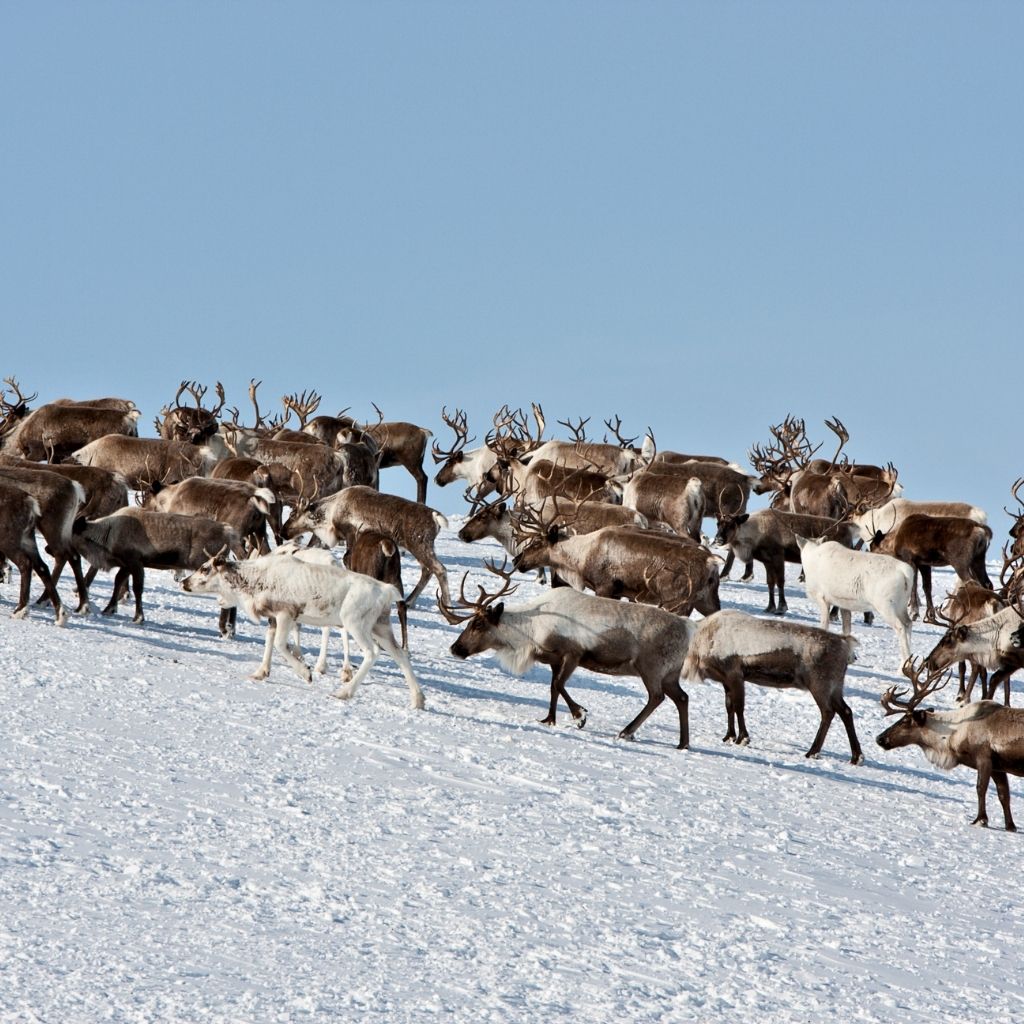 This remote wilderness area is home to a wide variety of Alaskan wildlife, including grizzly bears, caribou, and moose. Visitors can explore the refuge by foot, car, or boat, and there are plenty of opportunities for camping, fishing, and wildlife spotting. The Porcupine Caribou Herd is the largest in the world, and it exists in the Arctic National Wildlife Refuge. If you're looking for an outdoor adventure that will get your heart racing, consider hiking tundra along animal trails in the Arctic National Wildlife Refuge.
6. Bike the Iditarod Trail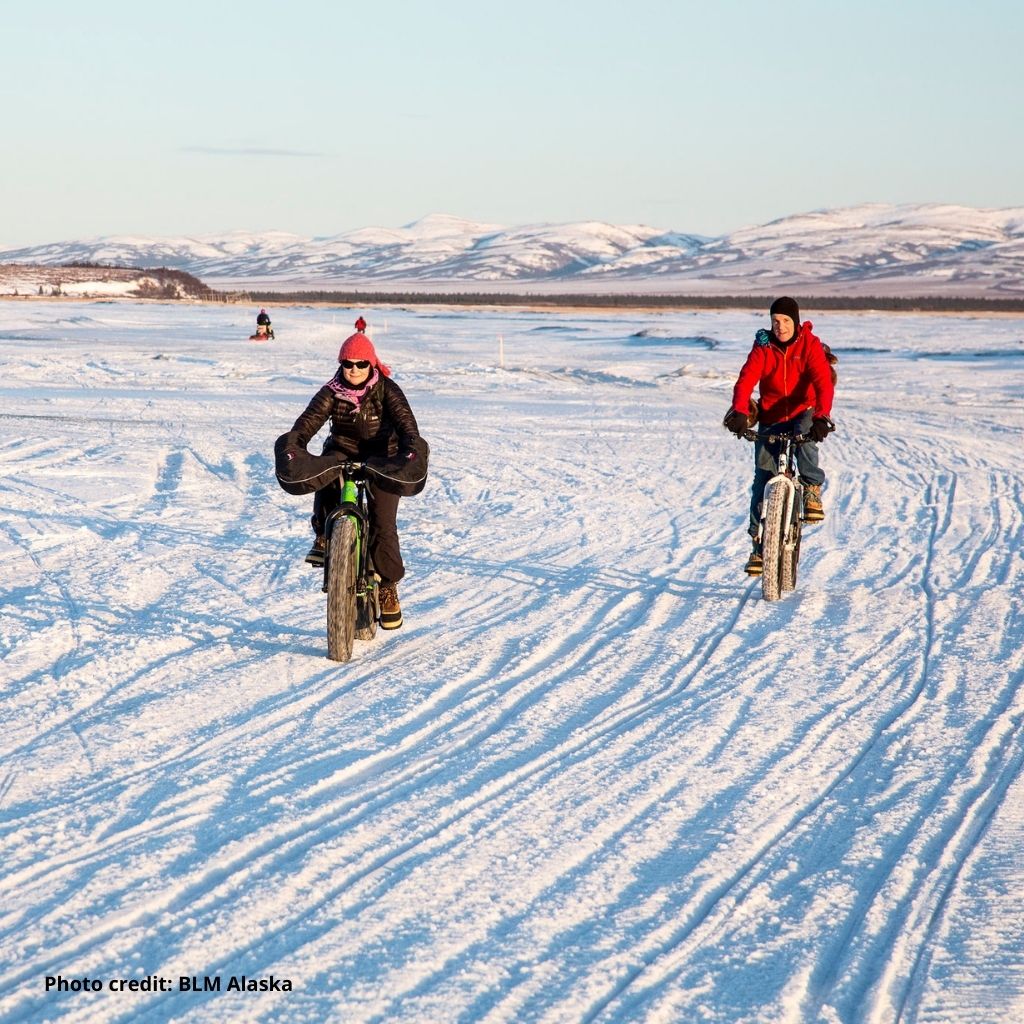 If you're looking for an epic cycling adventure, look no further than the Iditarod Trail. Mountain bikes are the most efficient way to traverse this trail, which runs from Anchorage to Nome. There will be some challenging terrain along the trail, as it crosses rivers, climbs mountains, and winds its way through the Arctic tundra.
The Iditarod Trail Bike Race is one of the toughest in the world. Riders must traverse more than 350 miles of rugged Alaskan terrain, including frozen rivers and treacherous mountain passes. The race is often referred to as the "Last Great Race on Earth," and for good reason: it's a challenge like no other.
7. Camp in Katmai National Park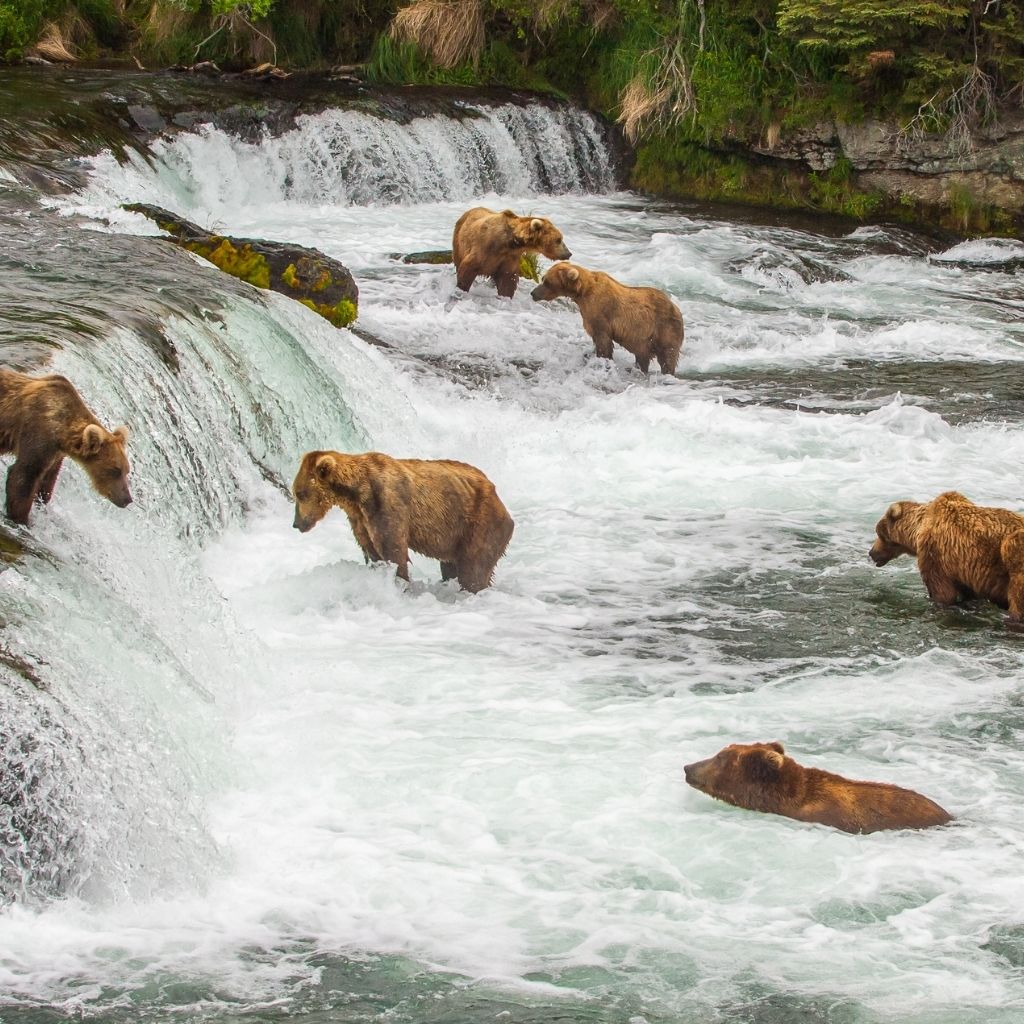 Located on the Alaska Peninsula, Katmai National Park consists of volcanoes, mountains, glaciers, lakes, and forests. The park is most well-known for its grizzly bears, and it's a great place to camp if you want to get up close and personal with these majestic animals. It is one of the most exciting things to do in Alaska. The park offers a wide variety of camping options, from backcountry campsites to luxury lodges. Visitors are treated to a landscape of rugged beauty, with stunning views around every corner.
Grizzly bears have been coming to the Brooks River to feast on salmon since time immemorial. The Brooks River is located in Katmai National Park, and it is one of the best places in the world to see grizzly bears. These massive predators can weigh up to 1,500 pounds, and they are known for their aggressive behavior.
8. Summit Mount McKinley (Mount Denali)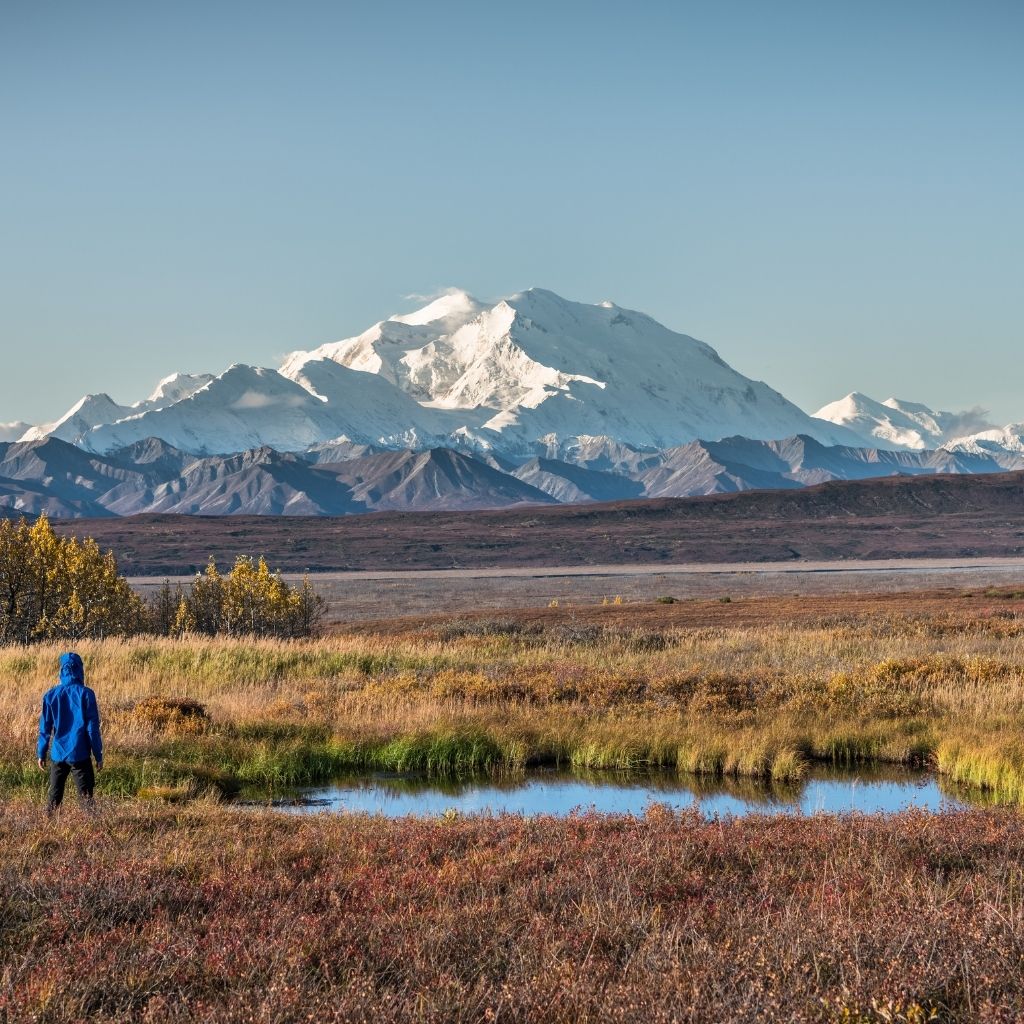 At 20,320 feet, Mount Denali (formerly, Mount McKinley) is the tallest mountain in North America. This challenging summit can be attempted by experienced climbers, but it's best to hire a guide to help you navigate the tricky terrain.
The climb to Mount Denali is an unforgettable experience, as the scenic landscape unfolds before your eyes. It takes you through a vast and pristine wilderness, where you can see grizzly bears, moose, caribou, and more. The view of Denali National Park becomes more and more spectacular until you finally reach the peak.
9. Explore the Kenai Peninsula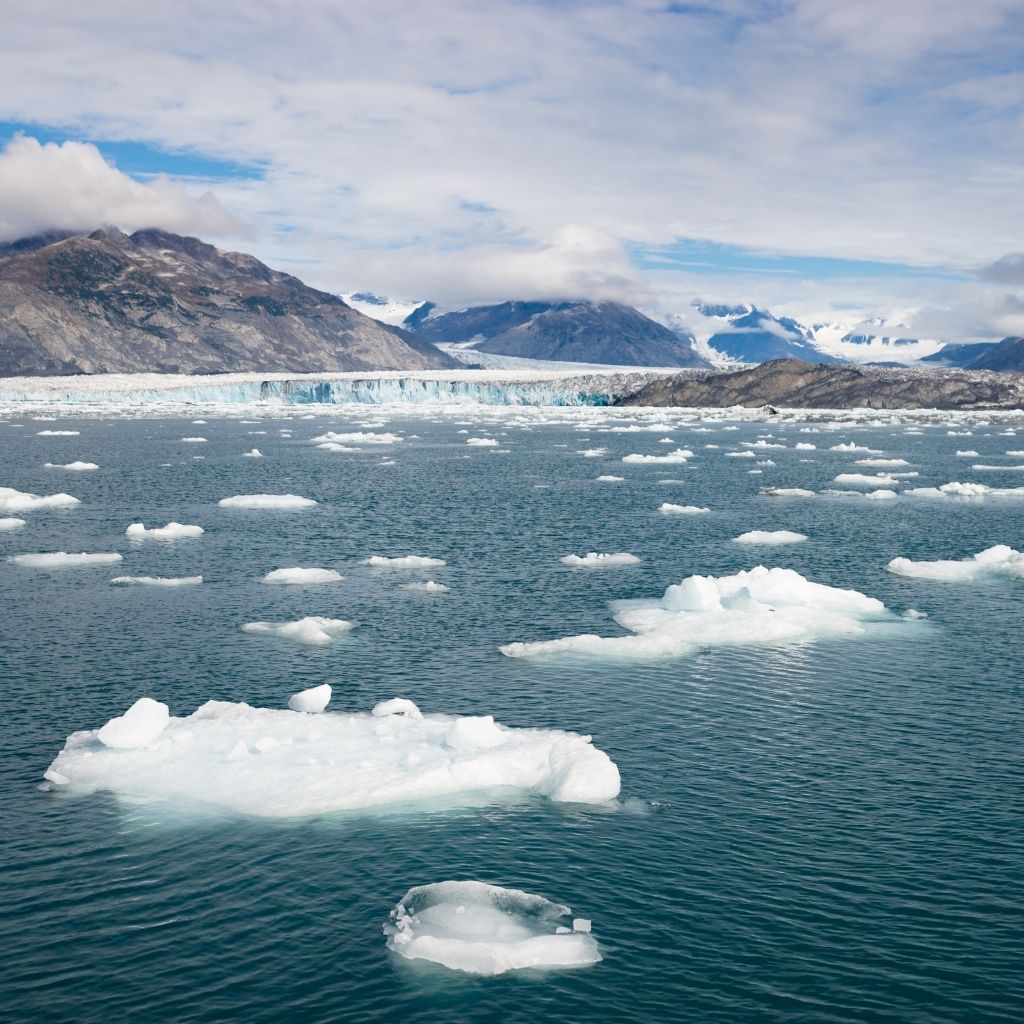 The Kenai Peninsula is a vast and rugged region that one can best explore by car or RV. This beautiful area is home to glaciers, mountains, lakes, and forests, and there are plenty of places to camp, hike, and fish. Don't miss the chance to visit Kenai Fjords National Park, where you can see glaciers calving into the sea. You can also go whale watching at Kenai Fjords National Park, you'll have the opportunity to see humpback whales, orcas, and other marine mammals in their natural habitat.
Check out popular Kenai Fjord National Park tours
10. Glacier hiking at Root Glacier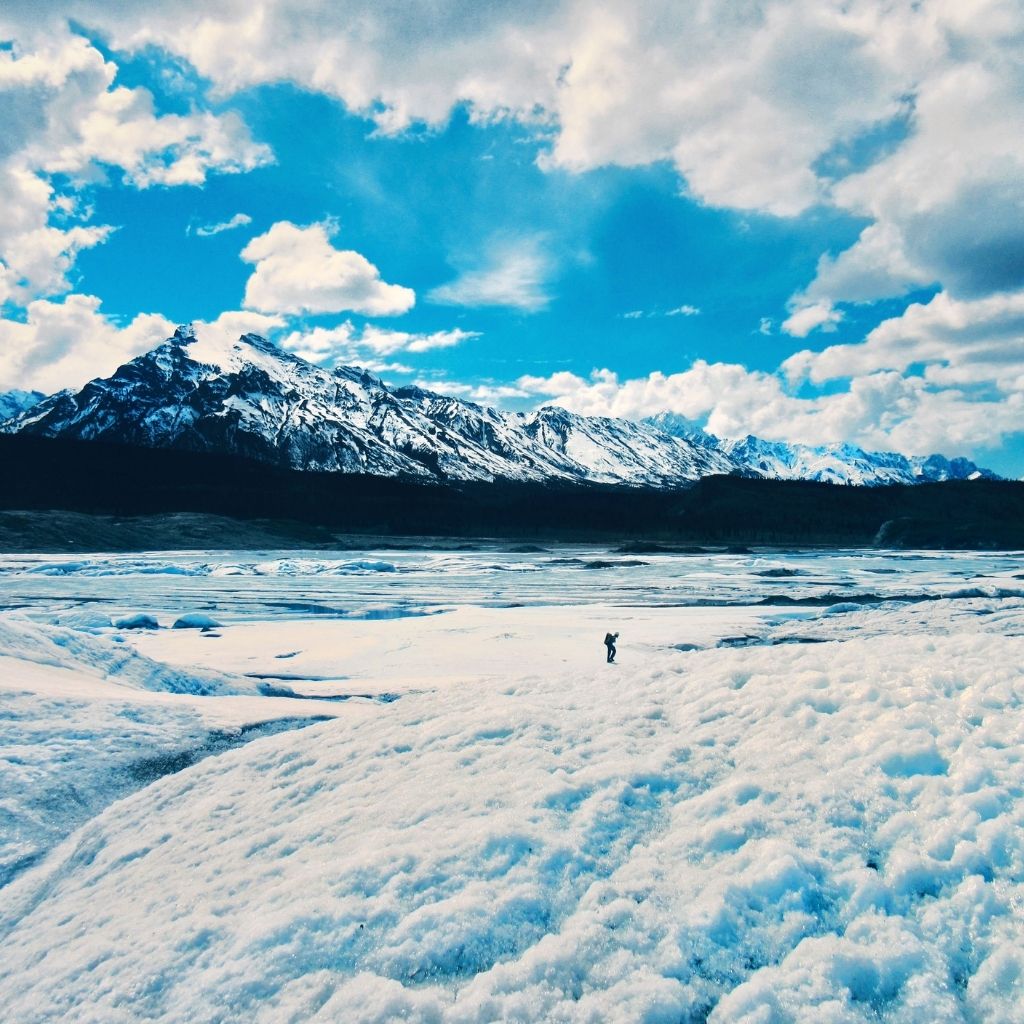 Glacier hiking is a popular activity in Alaska, and there are plenty of glaciers to choose from. One of the best places to go glacier hiking is at Root Glacier, located in the Chugach Mountains near Valdez.
Root Glacier is a beautiful glacier that's constantly changing, and it's a great place to go hiking. The glacier is surrounded by mountains, and the scenery is simply stunning. Be prepared for some challenging hiking, as the trail can be steep and rugged. However, the views are well worth the effort.
Summary
Alaska is a land of unparalleled beauty and natural wonders, and these ten bucket-list adventures are just a taste of what the state has to offer. Whether you're an experienced outdoorsman or a first-time adventurer, Alaska is the perfect place to explore your wild side.
You don't have to be an extreme adventurer to experience life-changing adventures. Some of the best adventures in Alaska are those that take you deep into the wild but without any risk or danger. For example, if you want to see a caribou herd migrating across a field, all you need is your camera and some patience.
Disclaimer:
This blog may contain affiliate links. At no extra cost to you, we may get a small commission if you buy anything. All products and services we endorse have been personally used or come highly recommended to us. These incomes allow us to keep the community supported and ad-free.