There's no question that Ladakh is among the most beautiful places on Earth. With its stunning landscapes, rich culture and history, and diverse range of activities and attractions, there's something for everyone in this region. The only question is: when is the best time to visit Leh Ladakh?
The summer season is typically the busiest time of year in Ladakh. The temperatures are perfect for outdoor activities and the landscape is at its most lush green. You can visit all the Buddhist Monasteries in Ladakh. However, autumn also offers some amazing views as the leaves start to change color. Winter is a great time to visit if you're looking for a quieter experience with fewer crowds. However, you should prepare yourself for colder temperatures and heavy snowfall. No matter what season you choose, plan your trip so that you have the best time in this amazing place!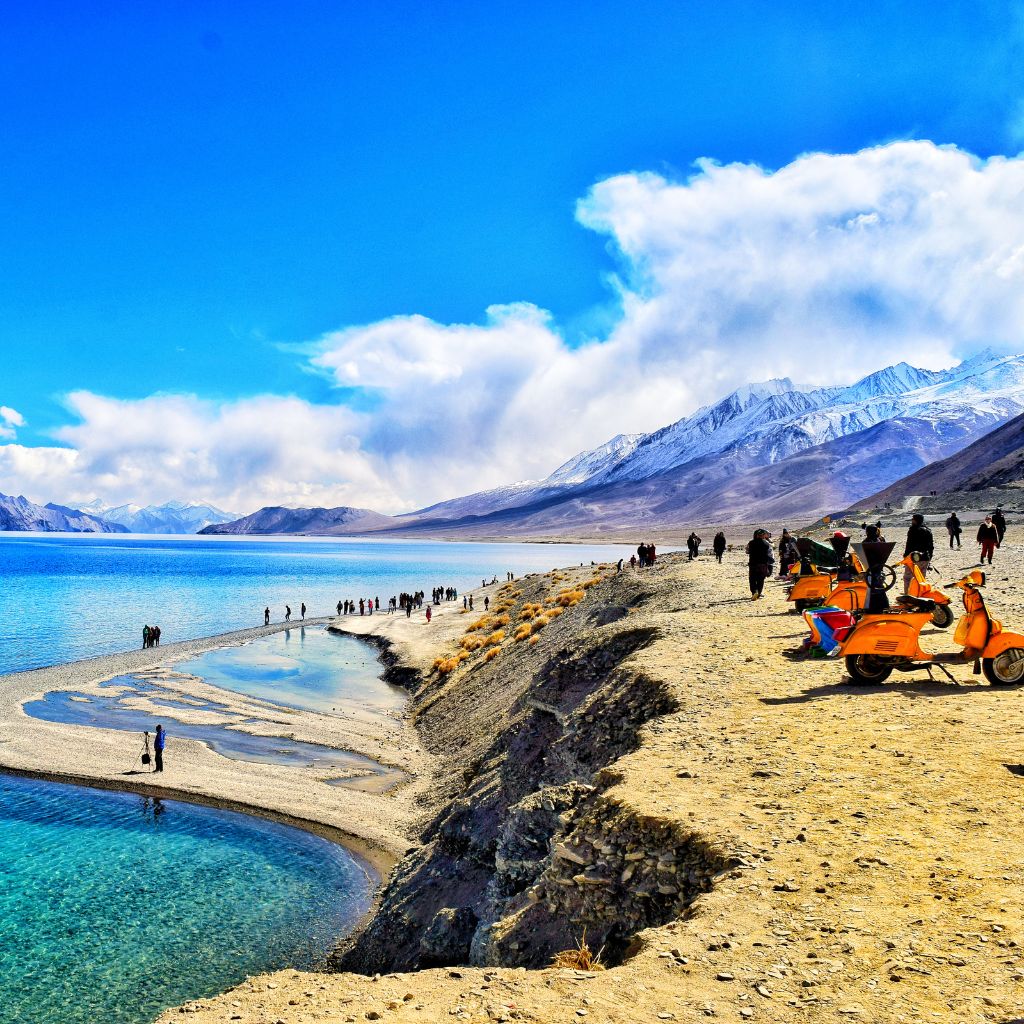 Ladakh during April and May
Temperature: 3° C (min) and 16° C (max)
During April and May, the weather in Ladakh is still cold and starting to get a bit sunny. Major highways connecting Ladakh remain closed during this time. The streets in Leh are practically deserted and flanked by high snow dividers. Many people choose to travel during this time due to its picturesque landscape and lack of crowds.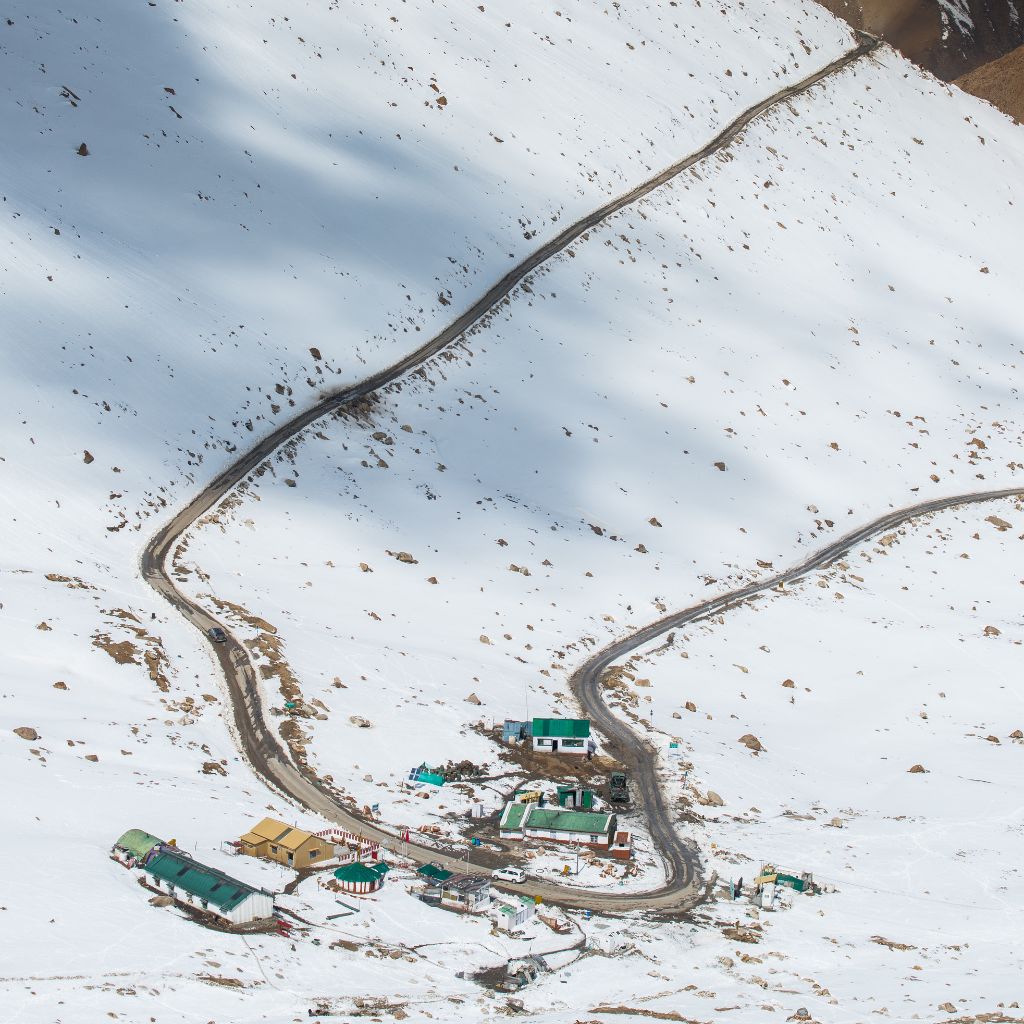 However, you must know that certain roads may be impassable due to seasonal snowfall. Still, for those looking for a unique and exciting adventure, flights are the best and at times the only option for visiting Leh & Ladakh.
Book cheap flights to Leh, Ladakh
Ladakh during June
Temperature: 7° C (min) and 21° C (max)
Ladakh is a true paradise for travelers in June. Snow-covered streets gradually open up, making it possible to explore the area by car or other modes of transport. In addition, during this time of year travelers can enjoy the beautiful Srinagar – Leh – Manali circuit highway. It offers stunning views of snow-covered mountains.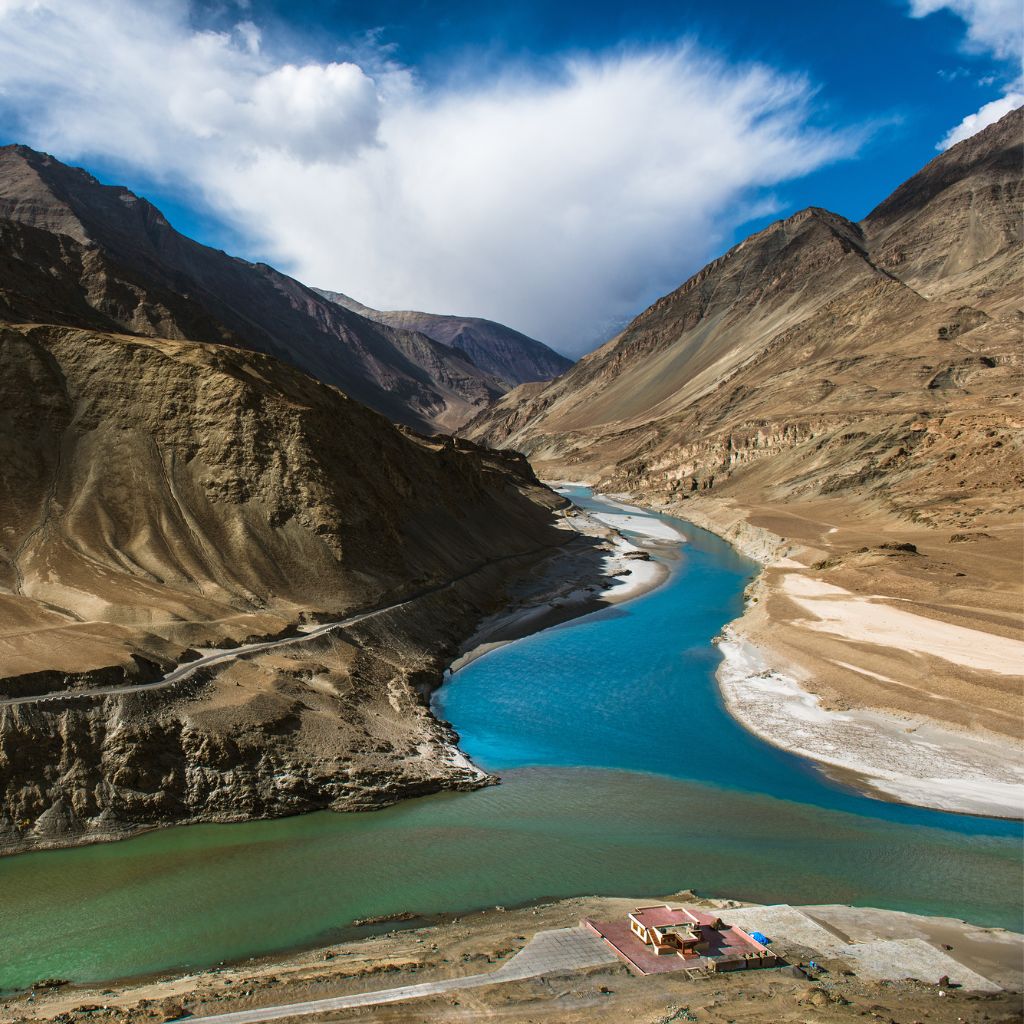 In addition to exploring the natural beauty of Ladakh, visitors can also experience its rich cultural heritage. During June, many festivals are held throughout the area, including Saka Dawa and Yuru Kabgyat Festivals. These events offer a unique opportunity to experience traditional music and dance, as well as sample local foods and crafts. Overall, June is truly a magical time in Ladakh – whether you're looking for pristine landscapes or an authentic cultural experience.
Popular Leh, Ladakh guided tours during summer
Ladakh during July and August
Temperature: 10° C (min) and 25° C (max)
During July and August, all the passes to Ladakh are open and it is considered by many to be the best time to visit this stunning region. During these months, the snow has mostly melted, revealing beautiful lakes that glimmer in the summer sun. Additionally, during this season, you can experience Hemis Festivals, one of the most vibrant cultural celebrations in all of Ladakh. Whether you fancy posing in front of snow-capped mountains or exploring ancient monasteries and pagodas, this time of year is a must-visit for any lover of adventure and culture.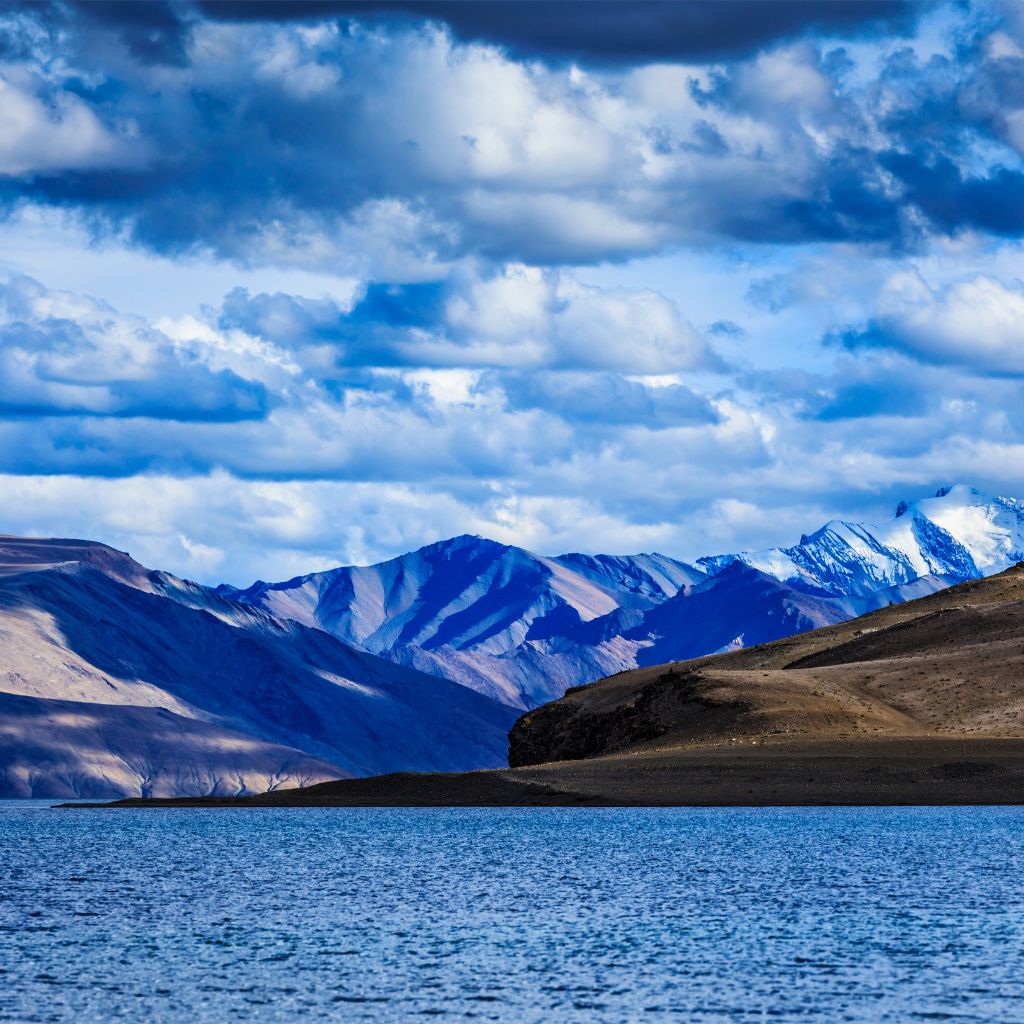 July and August are the best months for bike trips and adventures in Ladakh. During these months, the weather is warm but not too hot, making it ideal for biking. Plus, this is also when the monsoon has almost ended and before winter starts to set in, so the skies tend to be clear and sunny. With plenty of long days to enjoy, biking tours of Ladakh are the best way to explore a stunning variety of scenic landscapes and vibrant cultural highlights without missing out on any of the breathtaking views.
Ladakh during September
Temperature: 5° C (min) and 20° C (max)
During September, Ladakh offers an unparalleled sightseeing experience. With crystal clear water and glimmering sunlight, it's the perfect destination for taking in the stark beauty of this majestic region. Moreover, what makes visiting during September so special is that the snow doesn't start until late in the month, giving visitors ample time to soak up all of the breathtaking natural wonders that this area has to offer. Whether you're seeking spectacular landscapes or yearning for peaceful solitude, there's truly no better place to visit than Ladakh during September.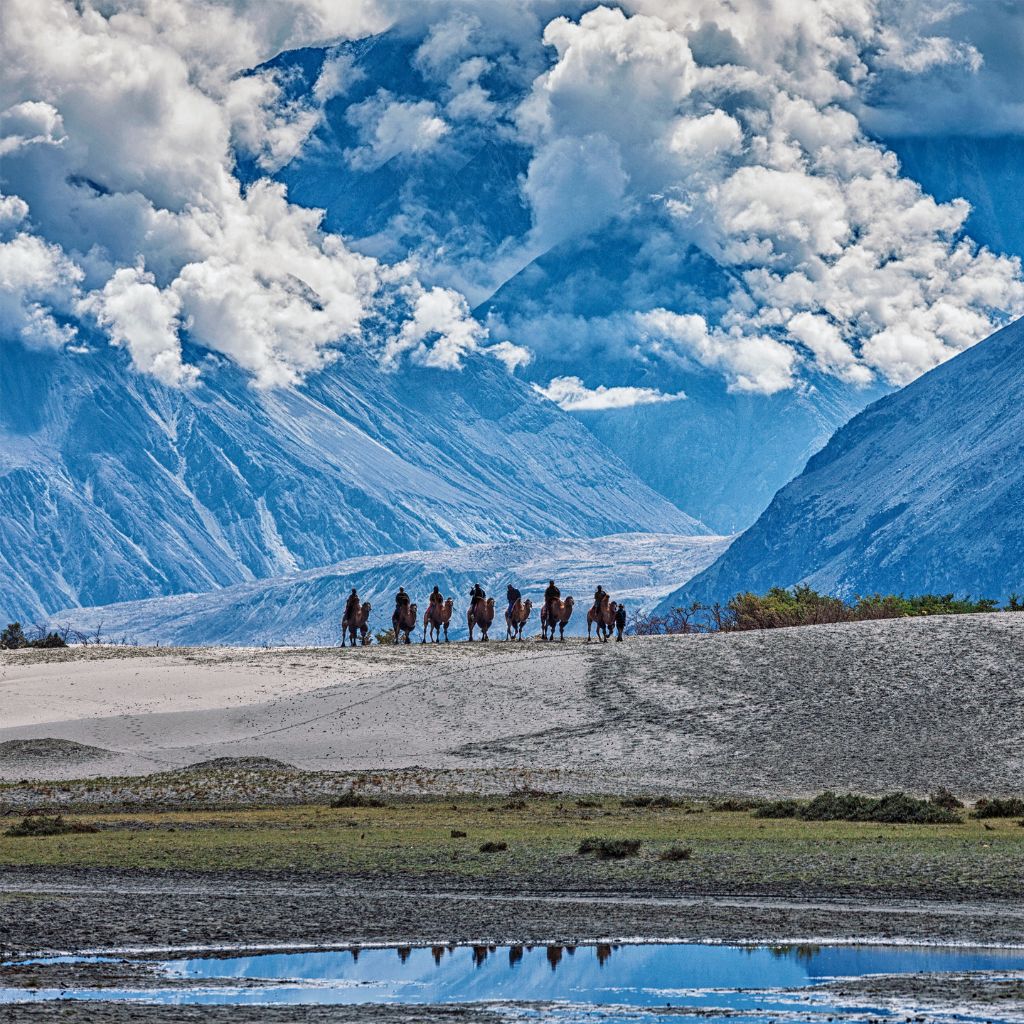 Ladakh during October
Temperature: -14° C (min) and -2° C (max)
During October, Ladakh experiences a sharp change in weather conditions. With the onset of snowfall and cold waves over the high elevations of the region, most camping sites begin to close down for the season. However, thanks to cheaper flights that accompany this shift in weather, it is a popular time for many tourists to visit Leh and explore other parts of Ladakh. In addition, October is the month for the Diskit festival. People in Ladakh celebrate traditional practices and cultural heritage in an exciting and vibrant atmosphere.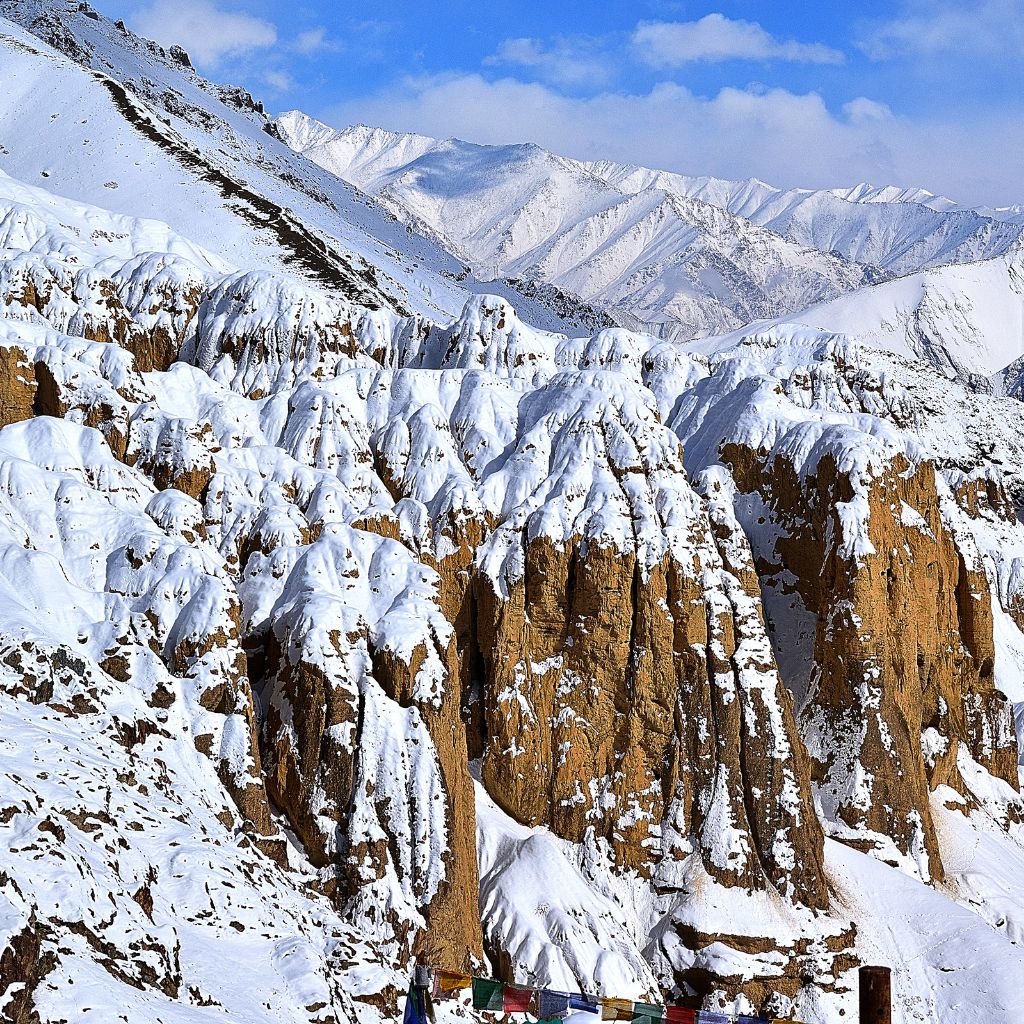 Ladakh during Winter (November – March)
Temperature: -15° C (min) and -1° C (max)
During the winter months of November through March, the cold climate completely takes over the region of Ladakh in northern India. As a result, all highways leading to Ladakh remain closed, and travelers must take the flight to reach Leh. Notably, two of the highest motorable passes in the world, Khadung La and Chang La, remain opened throughout the winter months, allowing access to this picturesque region even when much of the Himalayas is blanketed in snow.
One popular way to experience Ladakh during its long winters is by embarking on the famous Chadar trek. Starting in January and going until March, outdoor enthusiasts from around the world flock to Ladakh for this spectacular journey that involves walking on the frozen Zanskar River.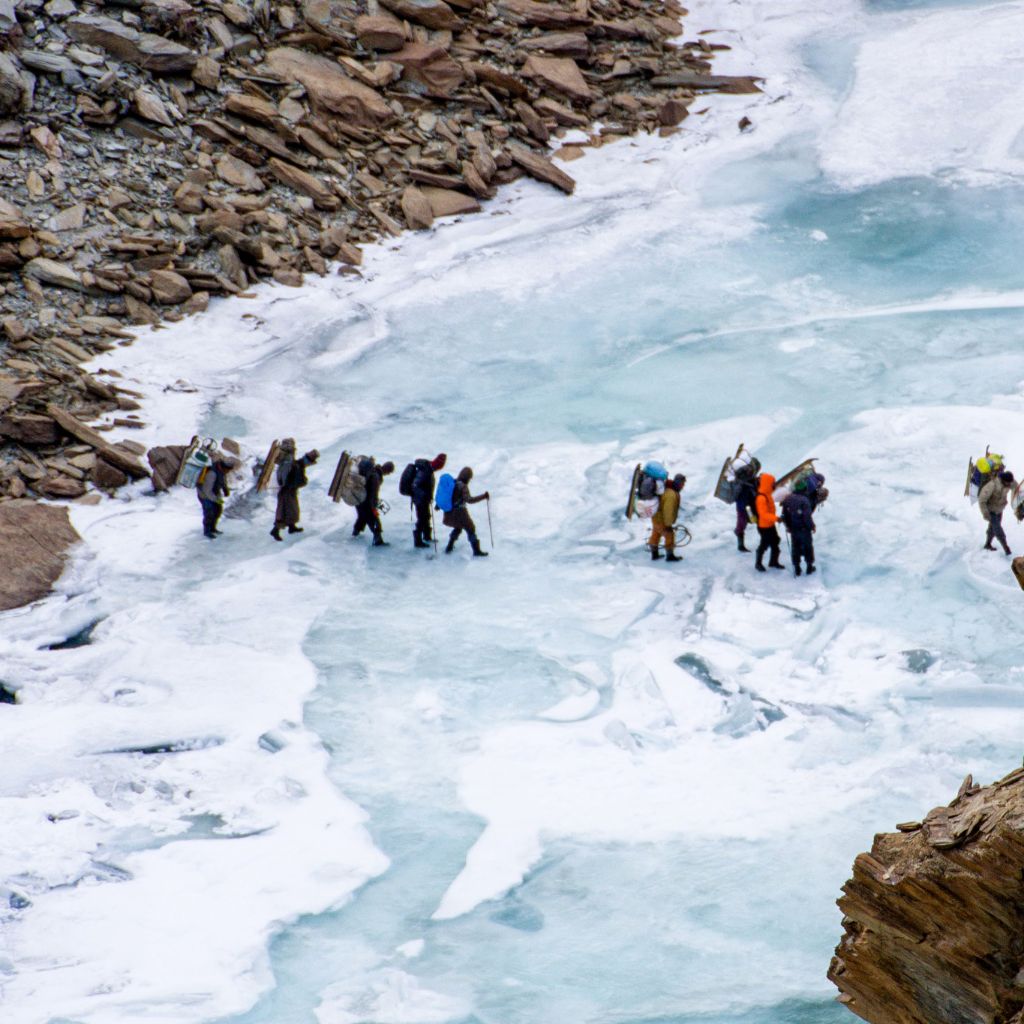 Conclusion
Whether you're a nature lover, an adventurer, or just someone looking for a relaxing getaway, Leh & Ladakh has something to offer everyone. From its epic mountain vistas and sparkling lakes to its fascinating culture and rich history, there's no better place to explore the beauty of nature and encounter some truly amazing sights.
No matter when you choose to visit Leh & Ladakh, there are a few things you should keep in mind to make sure your trip goes smoothly. First, book your flights and hotel accommodations in Ladakh well in advance as the region can get very crowded during peak season. Second, be sure to pack appropriate clothing for the time of year you're visiting, as well as any hiking or trekking gear if you plan on doing any outdoor activities.
Disclaimer:
This blog may contain affiliate links. At no extra cost to you, we may get a small commission if you buy anything. All products and services we endorse have been personally used or come highly recommended to us. These incomes allow us to keep the community supported and ad-free.