Looking for an adventure off the beaten path? There's no doubt that Ladakh is one of the most adventurous and beautiful destinations on Earth. This sparsely populated area is home to towering snow-capped peaks, plunging river gorges, and Buddhist monasteries that cling to the cliffsides. Here are 10 things you must do while in Ladakh. From trekking through mountain passes to rafting down white water rivers, Ladakh has something for everyone who loves adventure.
1. Trekking in summer
Trekking in Ladakh during summer is an adventurous and thrilling experience. The landscape is stark and beautiful, with towering mountains and deep valleys. The air is clear and crisp, and the views are simply breathtaking. There are numerous treks to choose from, ranging from easy day hikes to multi-day expeditions. Whether you're a seasoned trekker or a beginner, there's a trek in Ladakh that's perfect for you. And what's more, you'll get to experience the true beauty of this amazing region.
Summer is the perfect time to go on a short trek in Ladakh. The weather is warm and pleasant, and the landscape is stunning. Several short treks are perfect for beginner hikers. One of the most popular is the Markha Valley Trek. It takes you through beautiful landscapes in Ladakh, including river valleys, high mountain passes, and Buddhist monasteries. In the case of a shorter trek, you can complete several options within a few days. Alternatively, you can go on a private trekking tour in Ladakh, which is a tad expensive, but allows you to explore the region at your own pace.
Lamayuru to Alchi Trek
Spituk to Stok Trek
Lamayuru To Darcha Trek
Tso Moriri Lake Trek
Hemis to Padum Trek
These two Himalayan treks might also interest you.
Incredible Hampta Pass Crossover Trek
The Magical Valley of Flowers Trek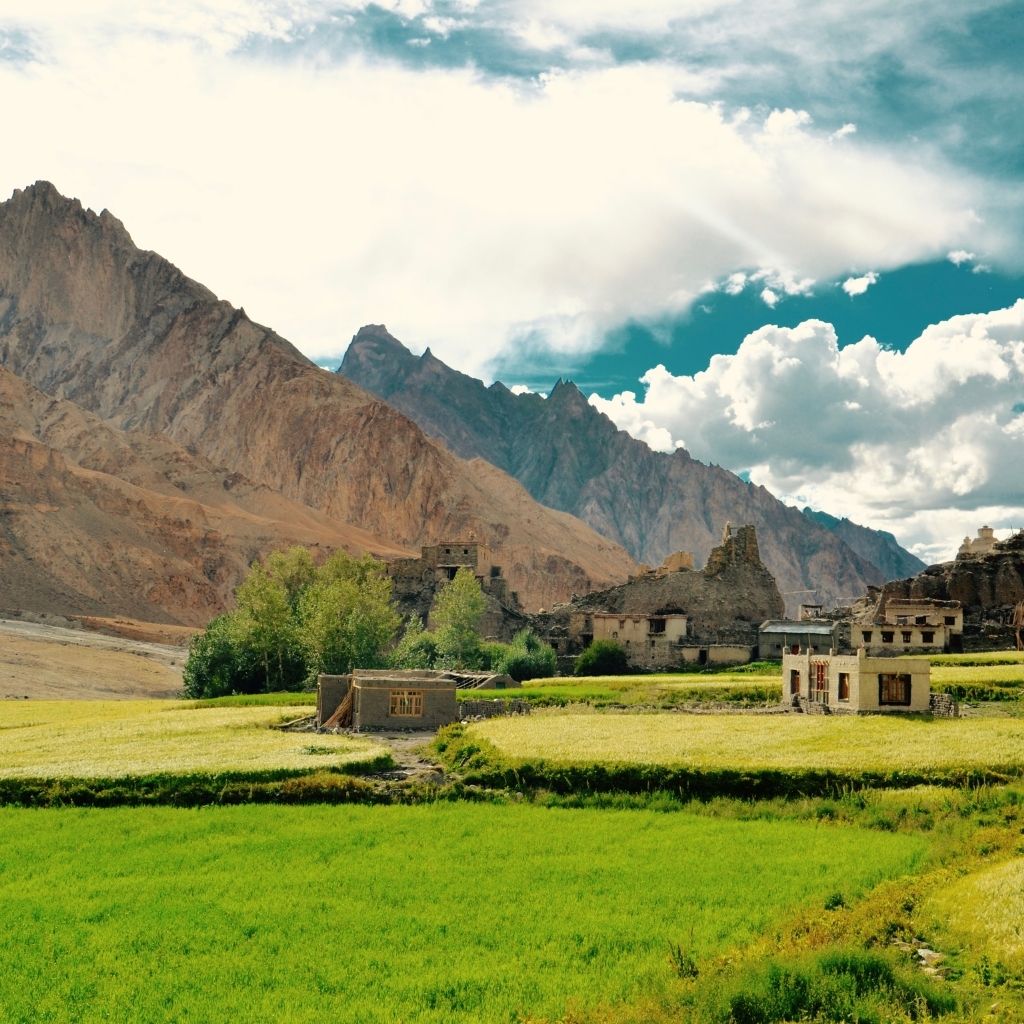 2. Rafting
For thrill-seekers, there's nothing quite like rafting down one of Ladakh's many white water rivers. The Indus River is the most popular for rafters, with Class III and IV rapids. It's an adventurous way to explore the region and provides an adrenaline-pumping experience that is sure to be unforgettable. If you're looking for even more excitement, there are also a few operators that offer expedition-style river trips that include camping on the banks of the river. No matter what level of rafter you are, Ladakh is sure to have a river that will provide you with an amazing experience. These are some of the popular rafting routes.
Phey – Saspol
Phey – Nimmo
Upshi – Kharu
Kharu – Spituk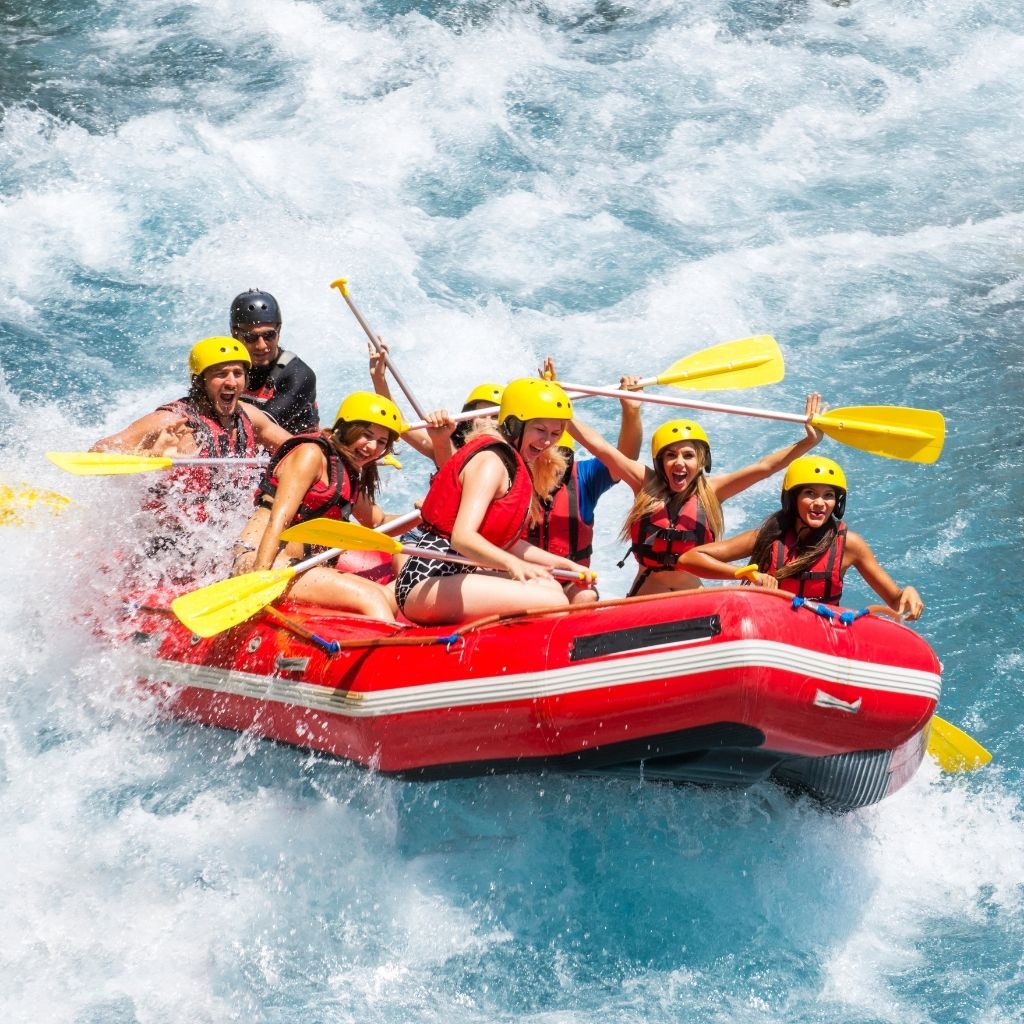 3. Mountain Biking
Ladakh is a truly unique mountain biking destination. With its jagged peaks and barren landscape, it feels like you're riding on the moon. The air is thin and the altitude is high, making for an exhilarating and challenging ride. There are many different routes to choose from, ranging from easy day trips to multi-day excursions.  However, the most popular cycling route is Manali to Le (Khardung La). Whether you're a seasoned mountain biker or just getting started, there's a route for you. And what's more, mountain biking is a great way to see Ladakh's breathtaking landscapes up close. These are some of the best places for the thrill.
Pangong lake
Banks of Zanskar and Indus rivers
Nubra valley
Thiksey monastery
Khadung La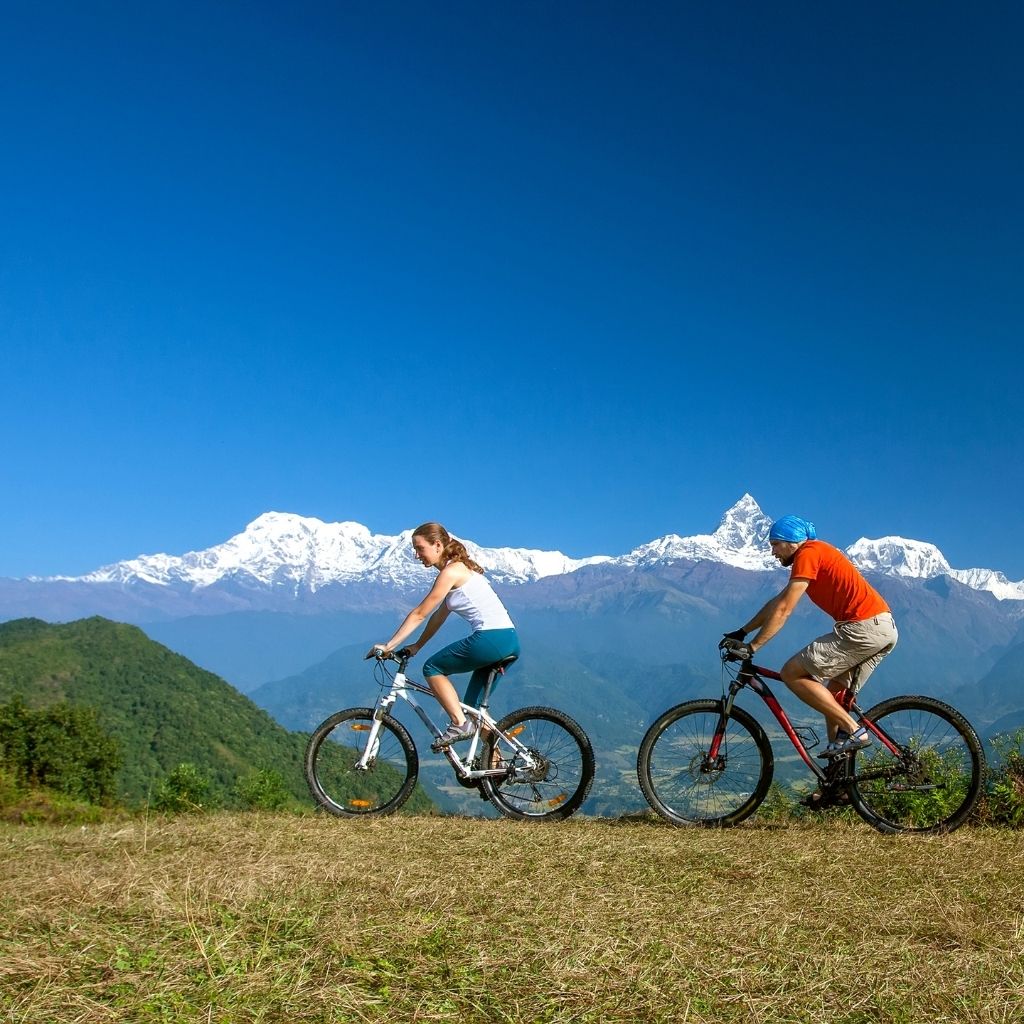 4. Bactrian Camel Ride
Bactrian camels are unique creatures. Not only are they the largest camels in the world, but they are also the only camels that can survive in cold climates. These hardy animals are native to the mountains of Central Asia and have been used for centuries by nomadic tribes as a means of transportation to the silk route. Today, visitors to the Nubra Valley in Ladakh can take a camel ride through this stunning landscape. Sitting atop a two-humped Bactrian camel, you'll meander through desert plains surrounded by snow-capped mountains. It's an unforgettable experience that will give you a true taste of life in the Himalayas. These are popular destinations for camel safari.
Nubra Valley
Diskit Valley
Hunder Valley
Bubra Valley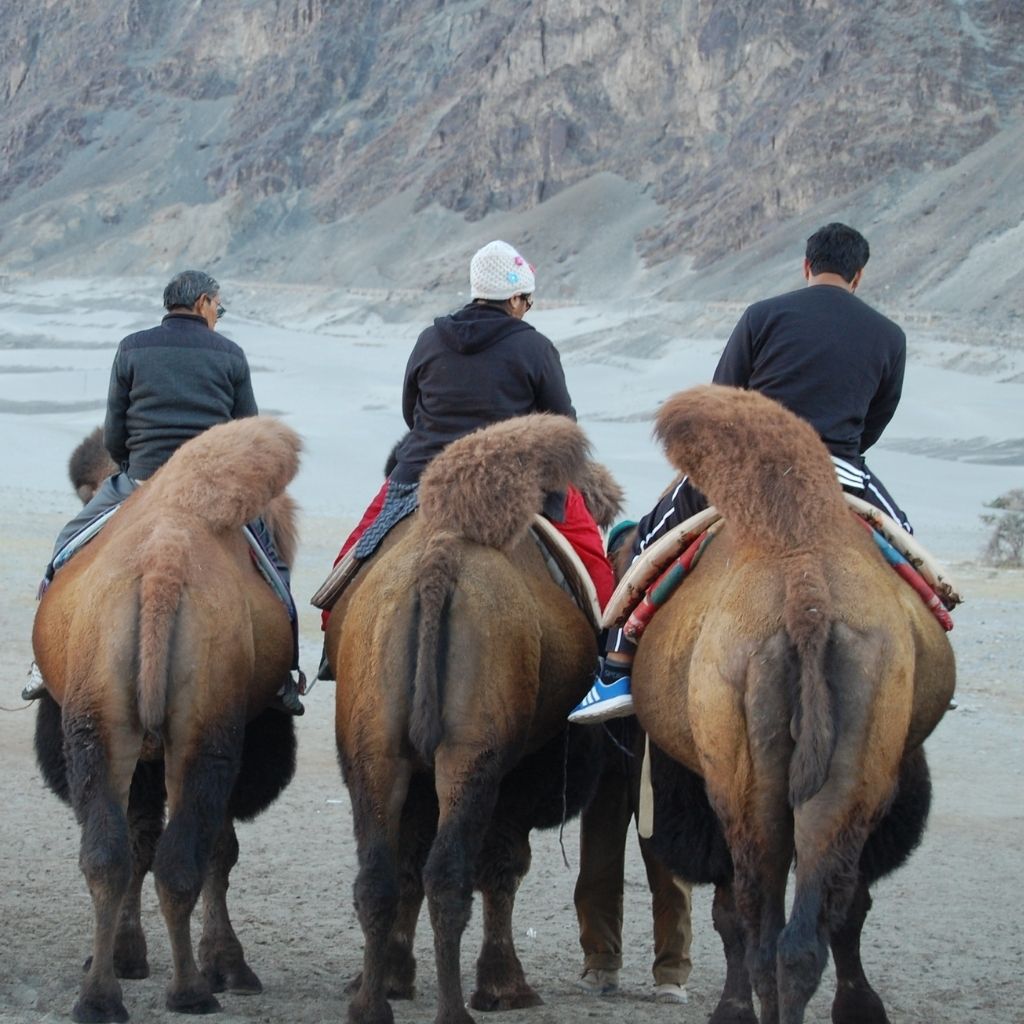 5. Jeep Safaris
There's nothing quite like a jeep safari to get you off the beaten track in Ladakh. You can explore the region's remote and mountainous regions at your own pace, or join a guided tour for a more hands-on experience. Either way, you're sure to see some amazing scenery and wildlife. These 4×4 (AWD) jeeps are specially designed to navigate the rugged terrain, so you can get right into the heart of Ladakh's stunning landscape. You might even spot some rare and endangered animals, such as the snow leopard or ibex.
There are many popular routes for jeep safaris in Ladakh, each offering its unique scenery and attractions.
Srinagar-Leh-Manali highway
Nubra Valley via Khardung La
Kaza-Keylong-Sarchu-Leh
Leh-Pangong-Tso Moriri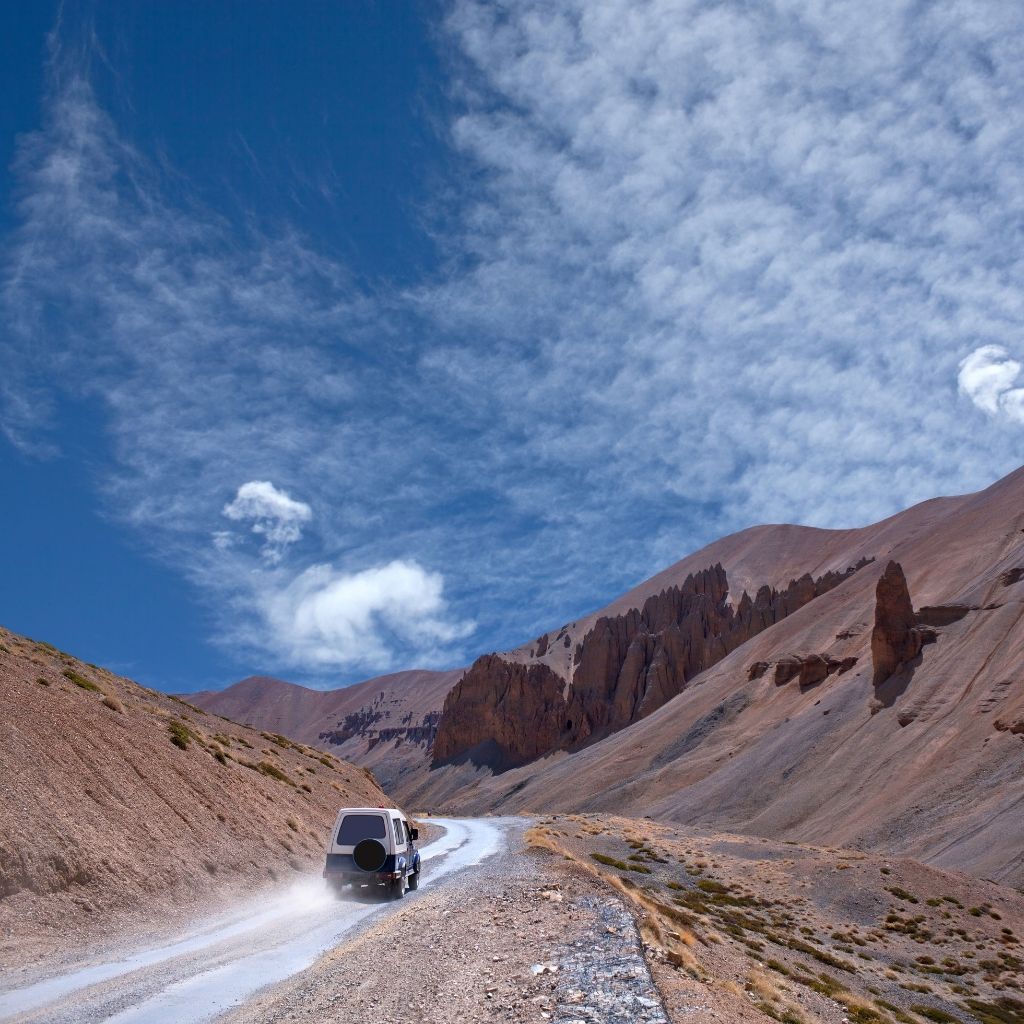 6. Quad Biking
If you're looking for an adrenaline-pumping adventure, look no further than quad biking in Ladakh. These all-terrain ATV vehicles are specially designed to handle the desert plains of Ladakh, making them the perfect way to explore this rugged landscape. You'll be able to cover more ground than on foot or by jeep, and the thrill of speeding across the sand dunes is sure to get your heart racing. These are popular destinations for Quad Biking in Ladakh.
Magnetic Hill
Khalsar (Nubra Valley)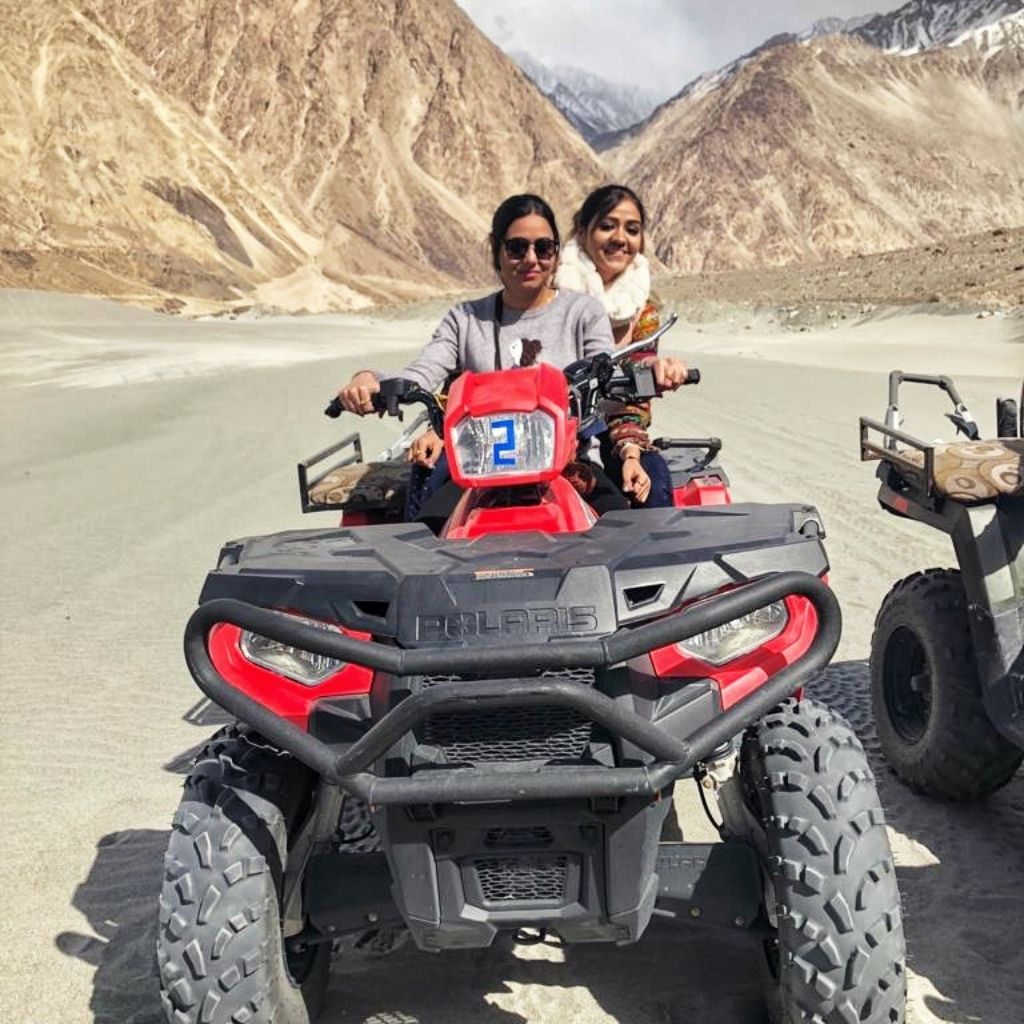 7. Camping
Camping is a great way to experience Ladakh's stunning landscapes up close. There are many different camping destinations in Ladakh, each with its unique charm and attractions. You can choose to camp by a river, in a valley or on the side of a mountain – the choice is yours. No matter where you choose to camp, you're sure to be blown away by Ladakh's natural beauty. The best time to go camping in Ladakh is from June to September when the weather is warm and sunny. However, if you're looking for a more adventurous experience, you can also go camping in winter, when the snow-capped mountains provide a stunning backdrop. These are some of the best sites for camping in Ladakh.
Pangong Lake
Tso Moriri
Nubra Valley
Thiksey Monastery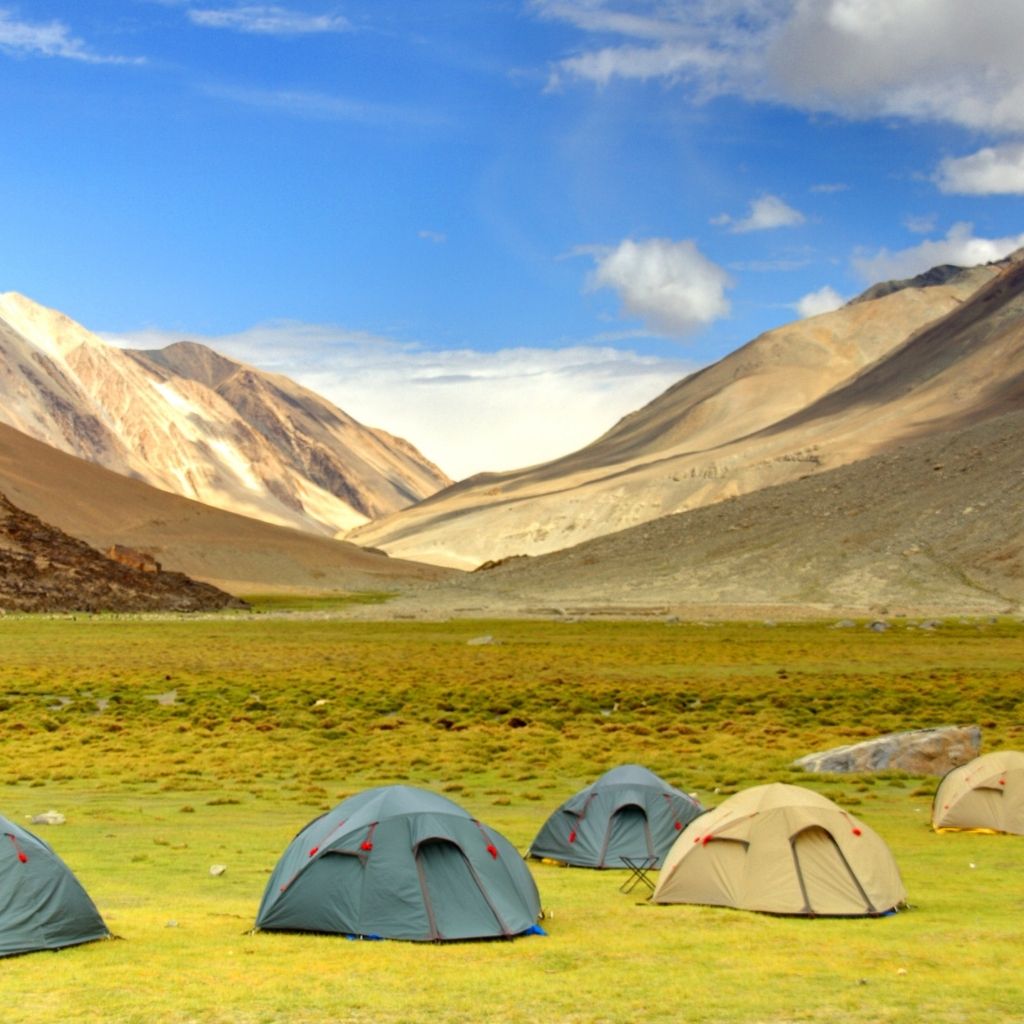 8. Stargazing
There's nothing quite like a star-filled sky. And there's no better place to enjoy it than Ladakh. This high-altitude region is one of the best places in the world for stargazing, thanks to its clear skies and lack of light pollution. Whether you're lying on the ground or looking up at the night sky from a mountaintop, you'll be treated to an unforgettable experience. And if you're lucky, you may even spot a shooting star or two. These are the perfect places for Stargazing in Ladakh.
Nubra Valley
Shanti Stupa
Pangong Lake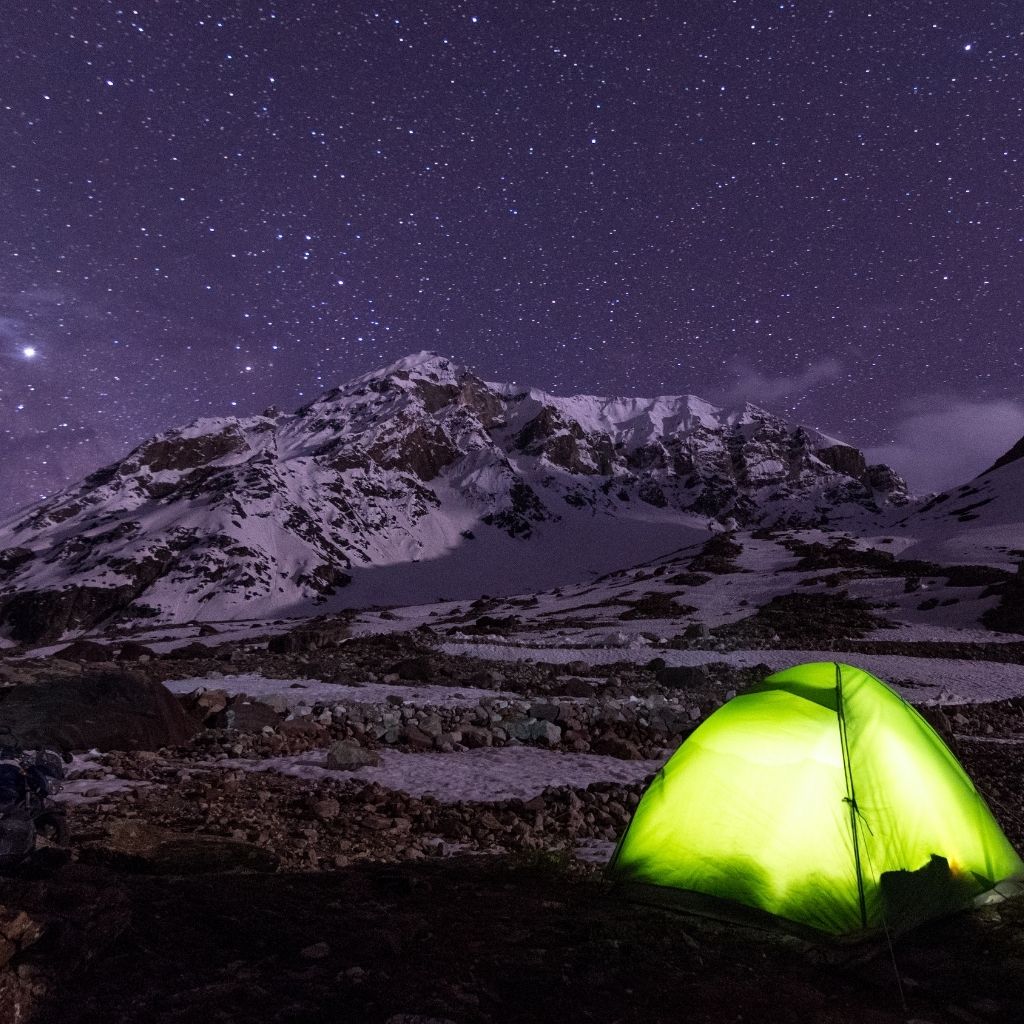 9. Chadar Trek
The Chadar trek is one of the most unique and challenging treks in the Himalayas. It takes place on a frozen Zanskar river in Ladakh. The trekkers have to navigate their way along the ice using crampons and ice axes. The trek is typically done between January and February when the weather conditions are most favorable. However, it is important to be aware that the Chadar trek is physically demanding, and it is not suitable for beginners. Trekkers should also be prepared for extremely cold temperatures, as well as some exposure to altitude sickness. The Chadar trek should be done by a local tour company, because they understand the weather, surroundings, and geography better.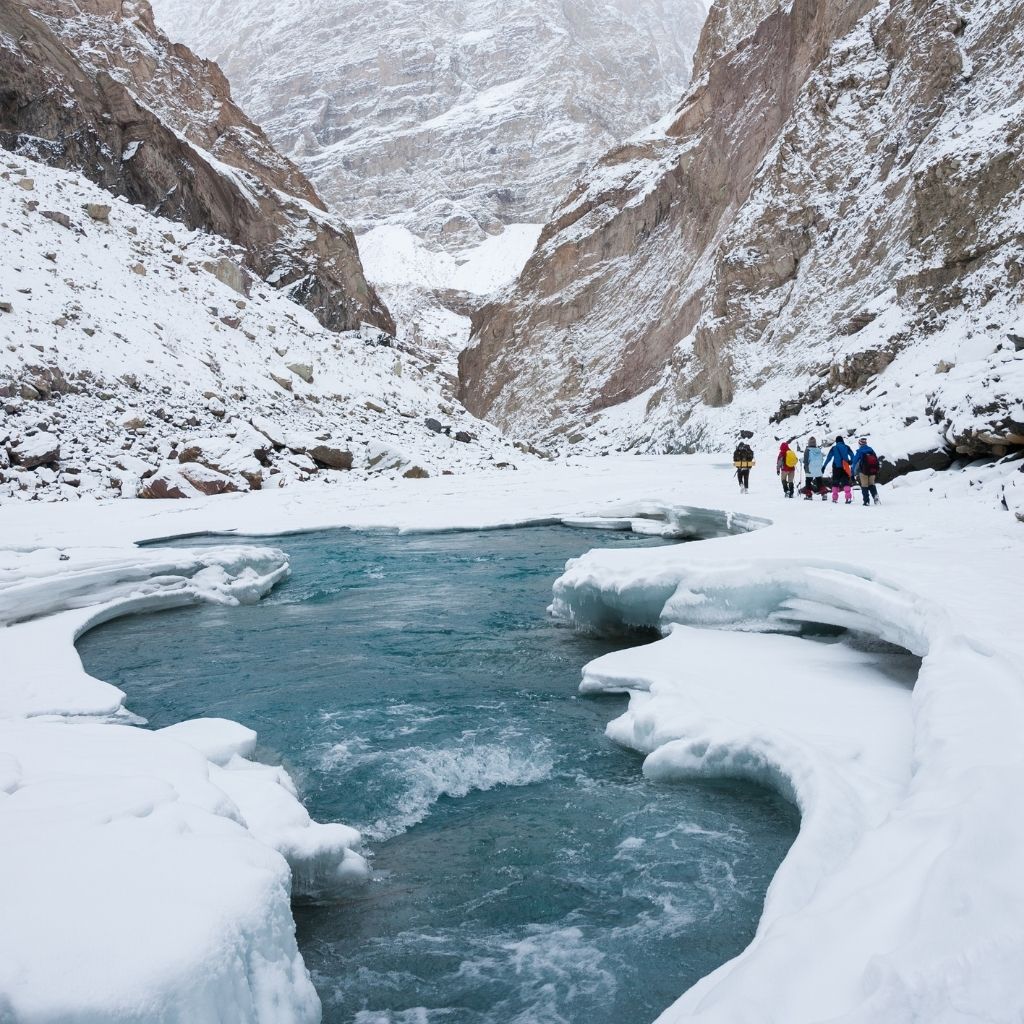 10. Snow Leopard Trek
Ladakh is home to the fabled snow leopard and one of the best places to see snow leopards in the wild. These elusive creatures are notoriously difficult to spot, but if you're lucky enough to spot one on your Ladakh trek, it's an experience you'll never forget. Snow leopards are perfectly adapted to life in the high mountains, and seeing them in their natural habitat is a real privilege. If you're keen to try your luck at spotting one of these elusive creatures, there's no better place to go than Ladakh. The best time to go on Snow Leopard Trek is from November through March.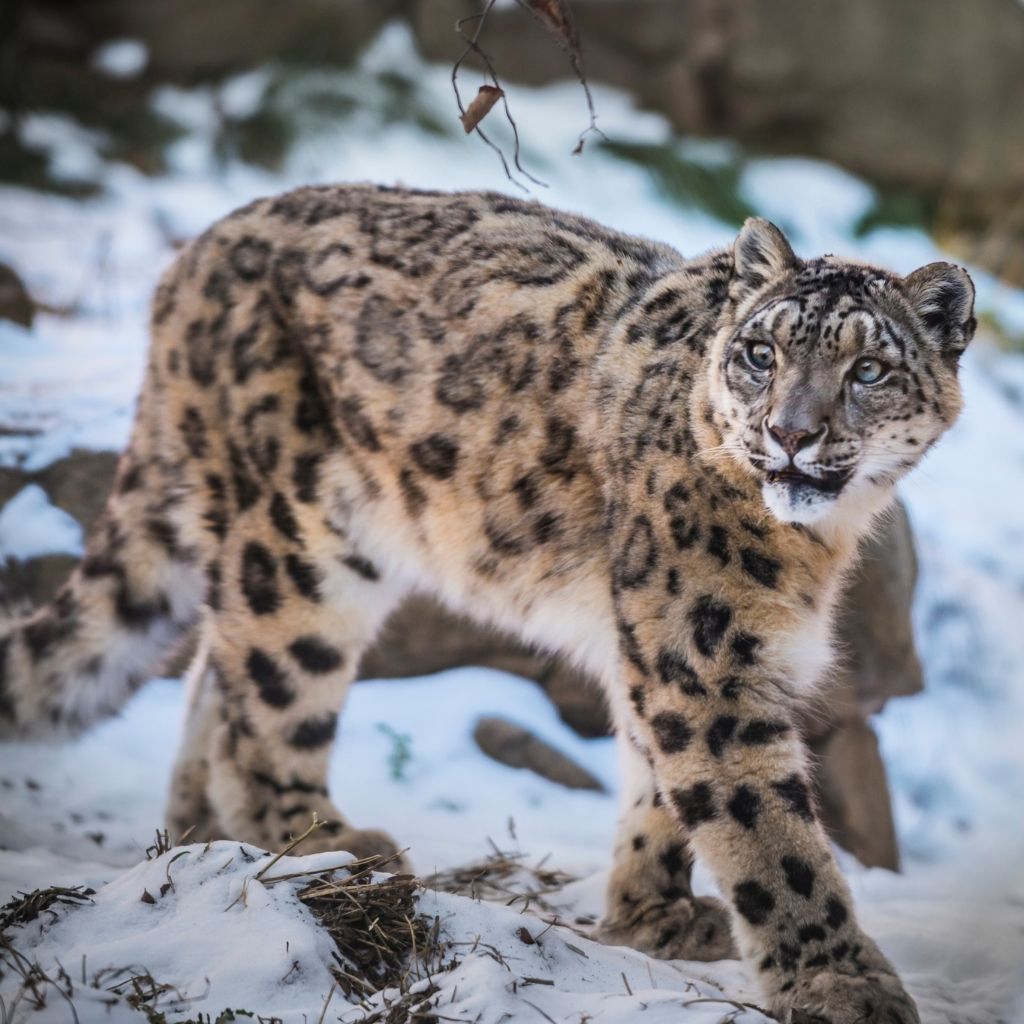 Tips for Adventure Travelers to Ladakh
If you're planning on embarking on an adventurous journey to Ladakh, then be sure to keep the following tips in mind:
Make sure you're well prepared for the physical demands of the trek. The Ladakh region is extremely rugged and the treks can be quite challenging.
Be prepared for extreme weather conditions. Ladakh is located at a high altitude, so the weather can be very cold, even in summer. Make sure you pack appropriate clothing and gear to keep you warm and dry.
Be aware of the risks of altitude sickness. This is a real concern in Ladakh, so make sure you acclimatize to the altitude before embarking on any strenuous activities.
Be respectful of the local culture and customs. Ladakh is home to some of the most remote and traditional communities in India.
Ensure to obtain the necessary permits before embarking on any adventurous activities. Permits are required for camping, trekking and visiting certain areas in the region. You can apply for permits through the local tourist office in Leh.
Disclaimer:
This blog may contain affiliate links. At no extra cost to you, we may get a small commission if you buy anything. All products and services we endorse have been personally used or come highly recommended to us. These incomes allow us to keep the community supported and ad-free.