For many outdoor enthusiasts, one of the greatest joys of travel is exploring the great outdoors. Whether it's hiking through rugged mountain terrain, camping by a beautiful lake, or just getting close to nature, there is something inherently satisfying about immersing yourself in the natural world.
Hampta Pass is one of the most popular outdoor destinations in the Himalayas for travelers. Nestled high in the Himalayan mountains, this scenic trekking route offers breathtaking views of snow-capped peaks and lush alpine meadows. A well-planned itinerary and a guided tour to Hampta Pass trek is essential to complete it successfully. In addition, you should know when is the best time to go on the Hampta Pass Trek. The following is an outline of a suggested 7-8 day trekking route.
Day 1: The acclimatization process of walking at altitude
To begin the Hampta Pass trek, it is important to first arrive in Manali and acclimatize. This will involve getting used to the climate, elevation, and terrain of the area so that you can fully prepare for everything that the trek has in store. During your time here, you can explore Manali and get acquainted with its bustling streets and impressive mountain views. You can also spend some time preparing your gear and gathering any additional supplies that you may need on your journey. You can leave your non-essential stuff in the locker. It is recommended to carry up to 8 kg in your backpack, so remember to pack smartly.
Regular buses are running between Delhi/Chandigarh and Manali, and the journey takes between 10-14 hours. It is possible to fly directly into Kullu-Manali airport.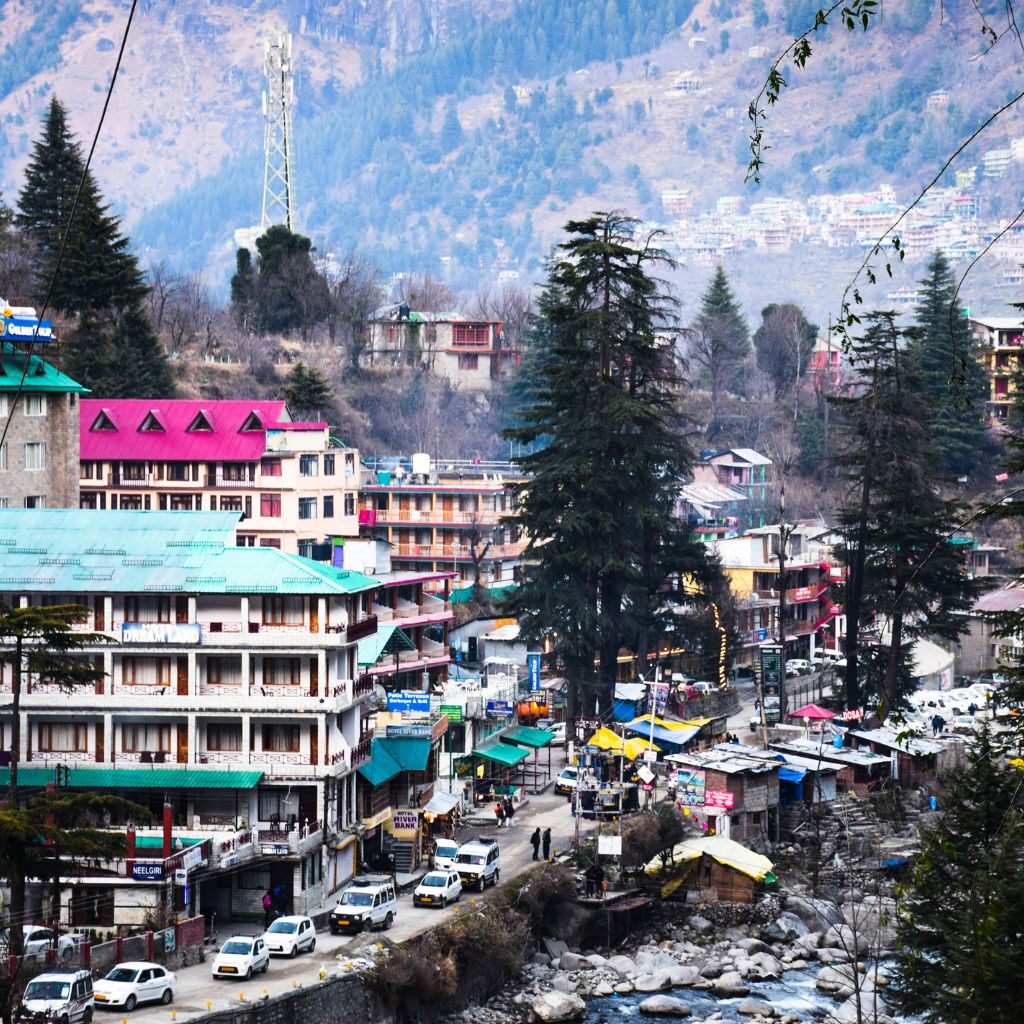 Day 2: Starting the Trek: Jobra to Sethan Village (9,800 feet)
Distance – 30 km (road) & 9 km (trek)
Duration (approx) – 1 hours (drive) & 5 hours (trek)
Day 2 of the Hampta Pass Trek itinerary starts with an exhilarating drive from Manali to Jobra through 34 hairpin bends. This leg of the journey is relatively short, taking only about an hour to complete. The actual trek begins from Jobra, which is at an elevation of 9,500 feet.
It takes 5 hours and 9 km to trek from Jobra to Sethan village. This is the last village along this trek. From this point, accommodation at all campsites will be in tents as there are no civilizations settled beyond this point.
This part of the trail involves several steep climbs and descents through dense forests, providing breathtaking views of the surrounding mountains and valleys. Along the way, hikers can take in the fresh mountain air and enjoy lush greenery as they follow the path upstream. You'll see apple orchards all along the way. Finally, after a long day of hiking, trekkers will reach their destination at Sethan village, where they can rest and prepare for another exciting day of exploration on this unforgettable trek.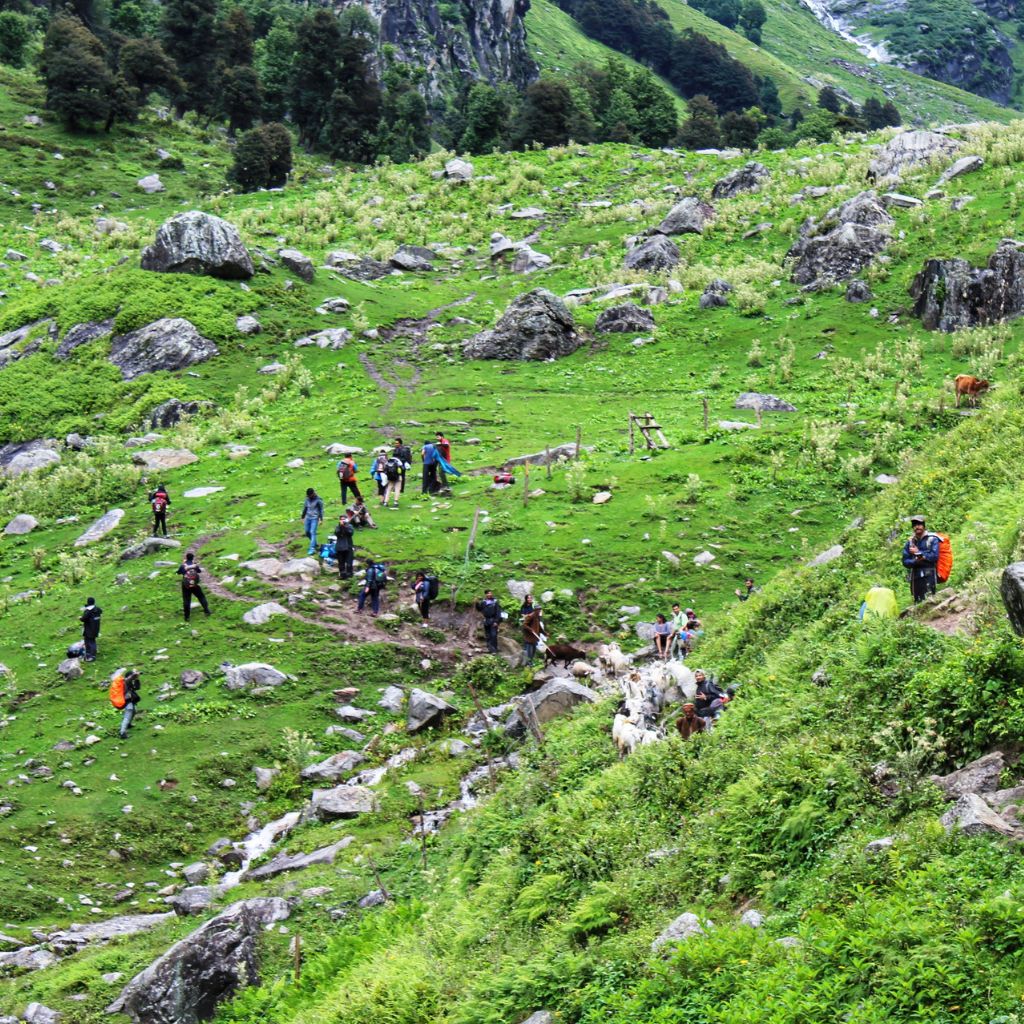 Day 3: The trek from Sethan Village to Chika Camp (10,800 feet)
Distance – 8 km
Duration (approx) – 4 Hours
Day 3 of the Hampta Pass trek starts with a gentle hike from Sethan village to Chika campsite. It takes 4 hours and 8 km to trek from Sethan village to Chika. The trail is relatively easy to follow and there are numerous clear streams along the path where you can refill your water bottle. Chika campsite is located at an altitude of 10,800 feet and is the last stop before you enter the alpine zone. There is no electricity beyond Sethan village, so make sure to charge your phone and camera batteries before you leave!
Chika is located in the foothills of the Himalayas, and it is renowned for its natural beauty. It is surrounded by lush greenery, and the sparkling Rani River flows through the middle. Camping in Chika is the perfect way to experience nature. There are several campgrounds located near the river, and they offer stunning views of the surrounding mountains.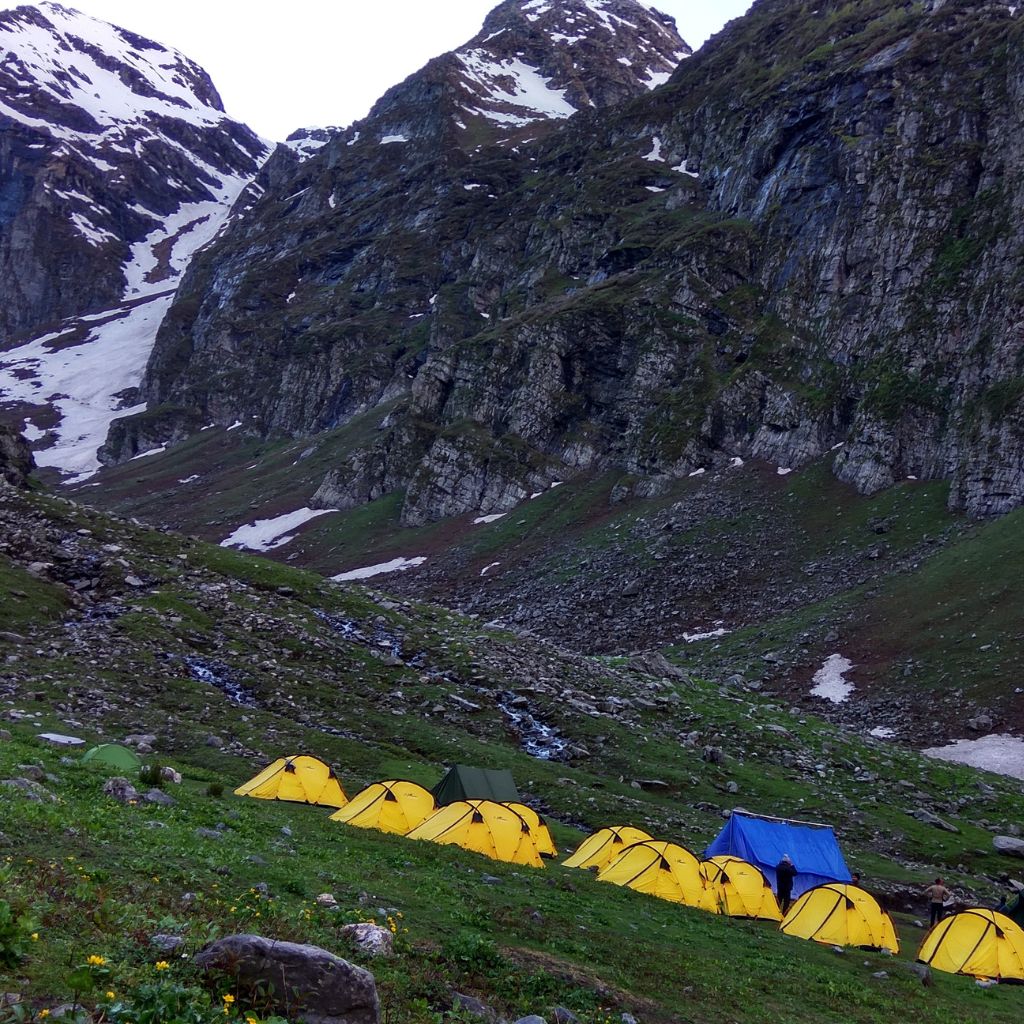 Day 4: The trek to Balu Ka Ghera Camp (11,800 feet)
Distance – 13 km
Duration (approx) – 7 Hours
Today will be a challenging day on the Hampta Pass trek, as you will make your way from Chika to Balu Ka Ghera. This will be one of the longest sections of the trek, at about 13 km, so you will need to ensure that you are ready for an uphill climb to 11,800 feet. The path will wind its way through dense forests, crossing streams and rocky outcrops along the way. With a bit of perseverance and determination, though, you will make it to Balu Ka Ghera in good time. Once there, you can rest and recharge before heading out again tomorrow for the final push to Hampta Pass. So let's buckle up and get ready for an exciting day of trekking!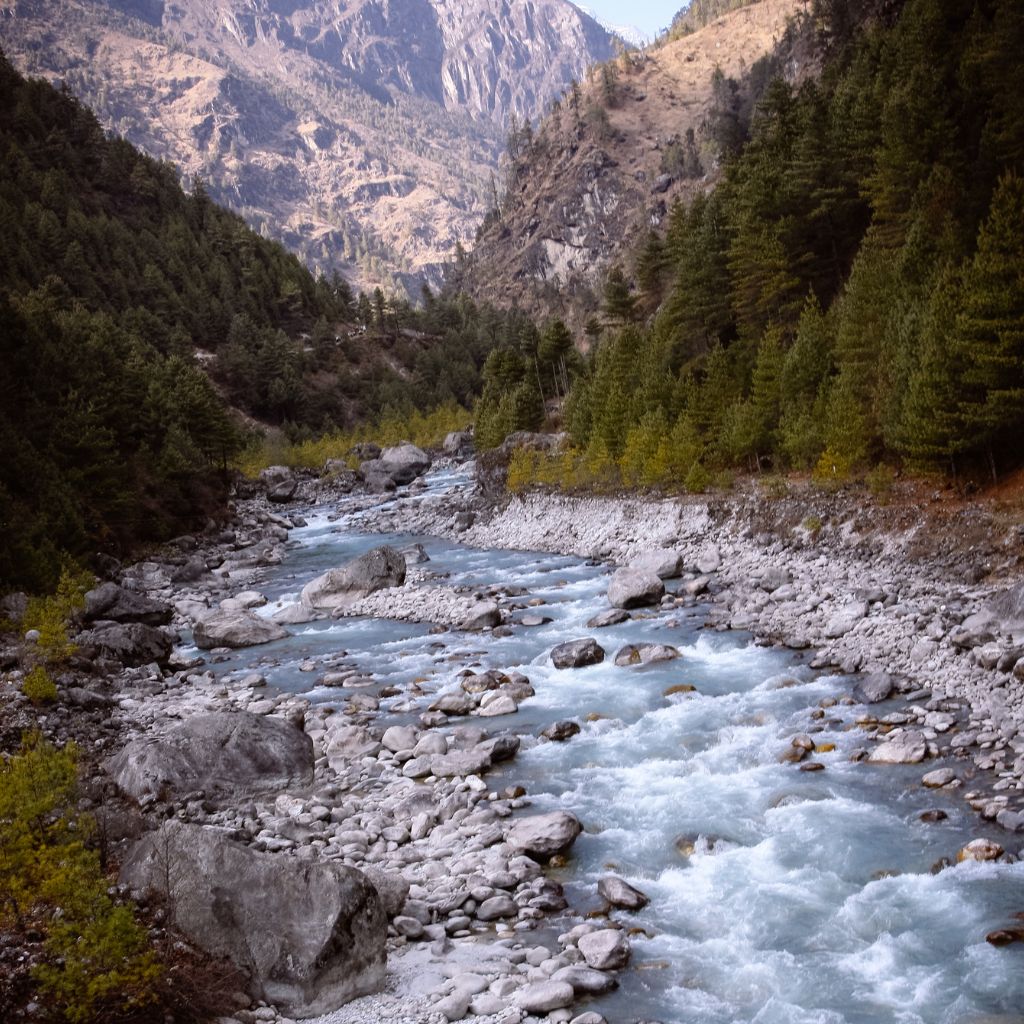 Day 5: Reach Hampta Pass (14,000 feet) – Trek down to Siagoru
Distance – 7 km
Time (approx) – 9 Hours
On day 5 of the Hampta Pass Trek itinerary, trekkers will face the most challenging part of the entire trek. The day will start with a climb up to the Hampta Pass, which is located at an altitude of 14,000 feet. From there, trekkers will descend steeply down to Siagoru, which is situated at an altitude of 12,900 feet. In total, the day will involve 9 hours of trekking, making it the longest day of the entire trek. Despite the challenges, the views from Hampta Pass are simply breathtaking and worth the effort. On a clear day, you can even see Leh-Ladakh in the distance. So don't forget to take plenty of pictures!
After reaching the base, the trek to Siagoru is mostly flat. This is the coldest part of the hike. The campsite sits on the riverbank, making it the perfect place to pitch a tent at night.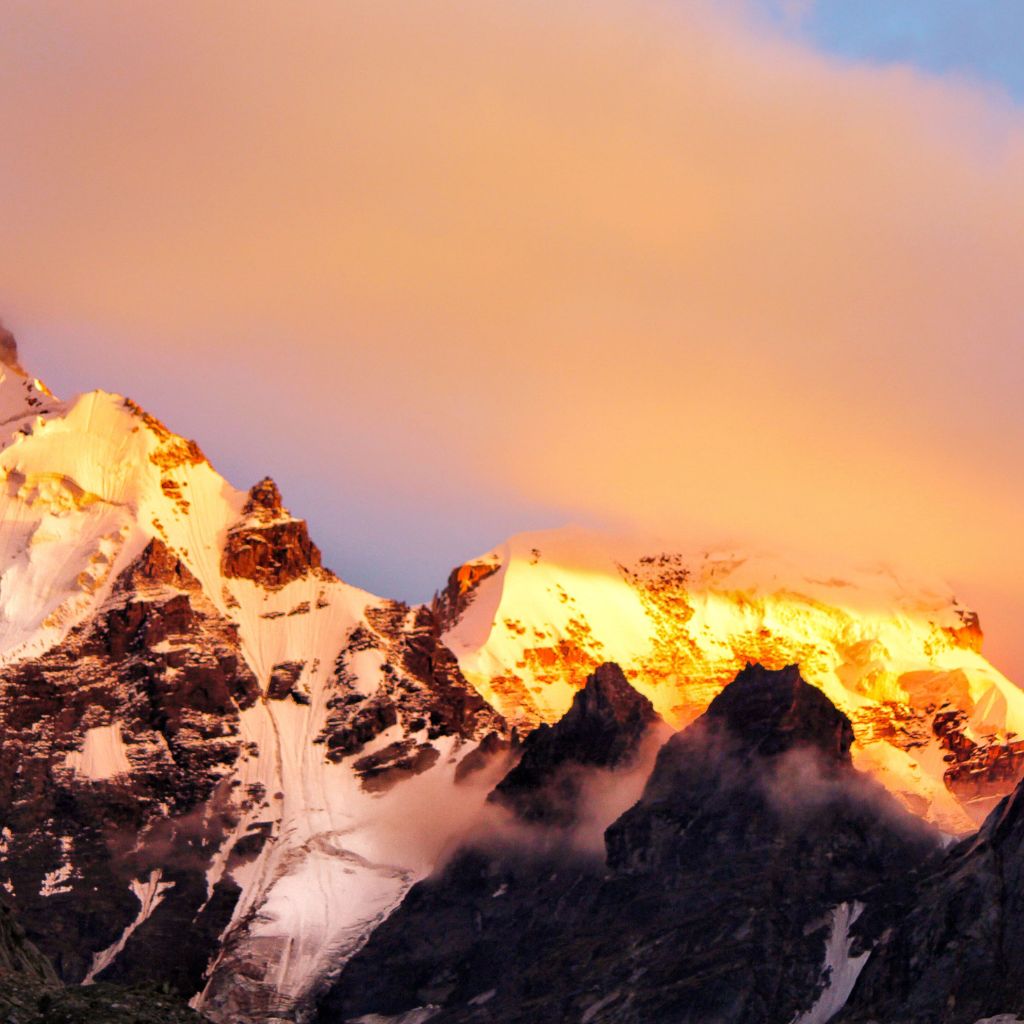 Day 6: A descent of 11,000 feet from Siagoru to Chhatru
Distance – 6 km
Duration (approx) – 5 Hours
Day 6 of the Hampta Pass Trek takes you from Siagoru to Chhatru, a trek that is less challenging yet still rewarding. This segment will take you through diverse terrain and varying elevations, as you descend almost 3,000 feet from an elevation of 12,900 feet to 11,000 feet at Chhatru. Along the way, you will be crossing through rugged alpine terrain punctuated by rocky ridges and glaciers. But despite the challenges that this leg of your journey will present, it is also sure to provide unparalleled views and plenty of opportunities for exploration and discovery. So prepare yourself mentally and physically, strap on your hiking boots, and get ready for an action-packed day on the Hampta Pass Trek!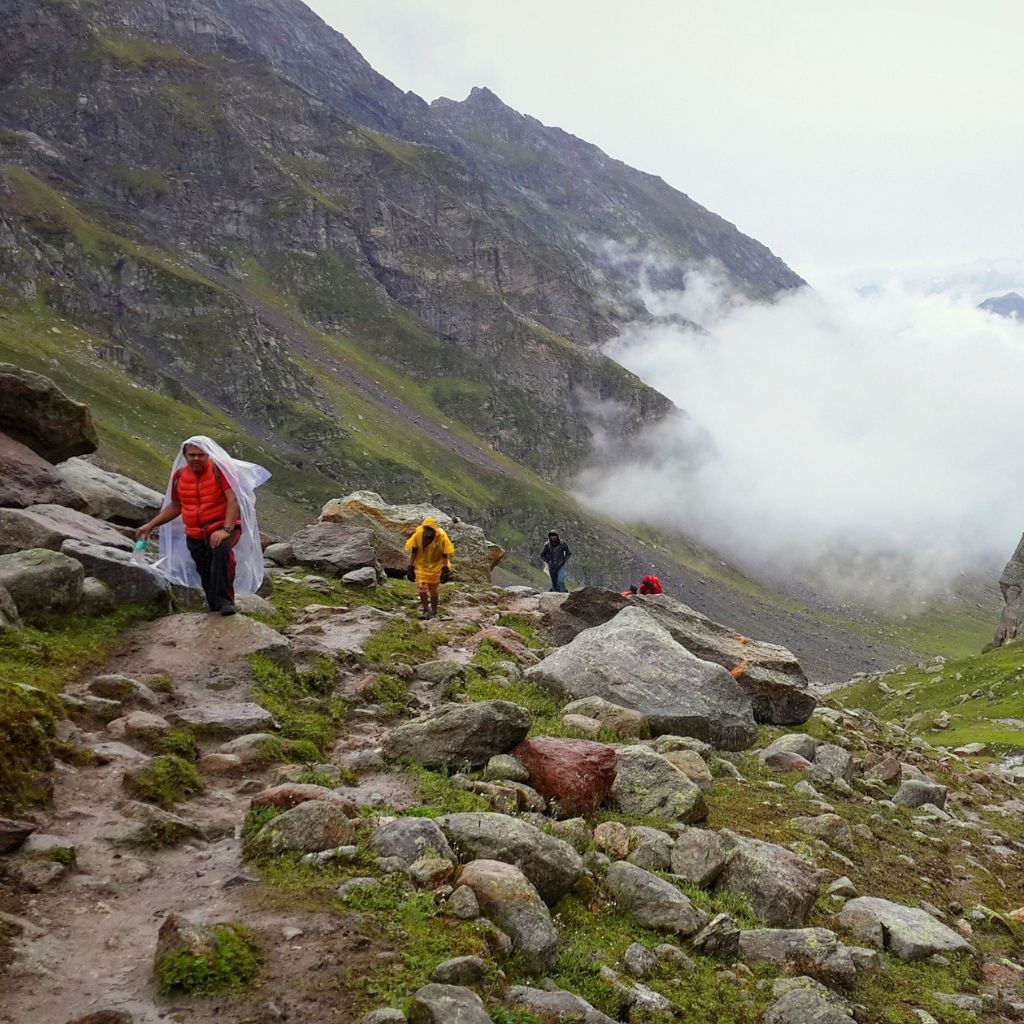 Day 7: Drive from Chhatru to Chandra Taal Lake and Prini
Distance – 160 km
Duration (approx) – 5 Hours
On day 7, after spending a night at the base camp in Chhatru, you will begin your drive to take you up into the mountains towards Chandra Taal Lake. This renowned lunar landscape offers jaw-dropping views of sparkling blue waters surrounded by majestic snow-covered peaks, making it a popular destination for those looking for adventure in untouched nature. Along the way, keep your eyes peeled for wildlife such as mountain goats and yaks that can often be found grazing in this remote region. As you follow your experienced guide along winding trails and up steep inclines, be sure to pace yourself so that you can fully enjoy all that this stunning mountain landscape has to offer.
From Chandra Taal, you will board the bus to Prini (the base camp) passing through Rohtang Pass. At a height of 13,000 feet, it is believed to be one of the most beautiful mountain passes in India.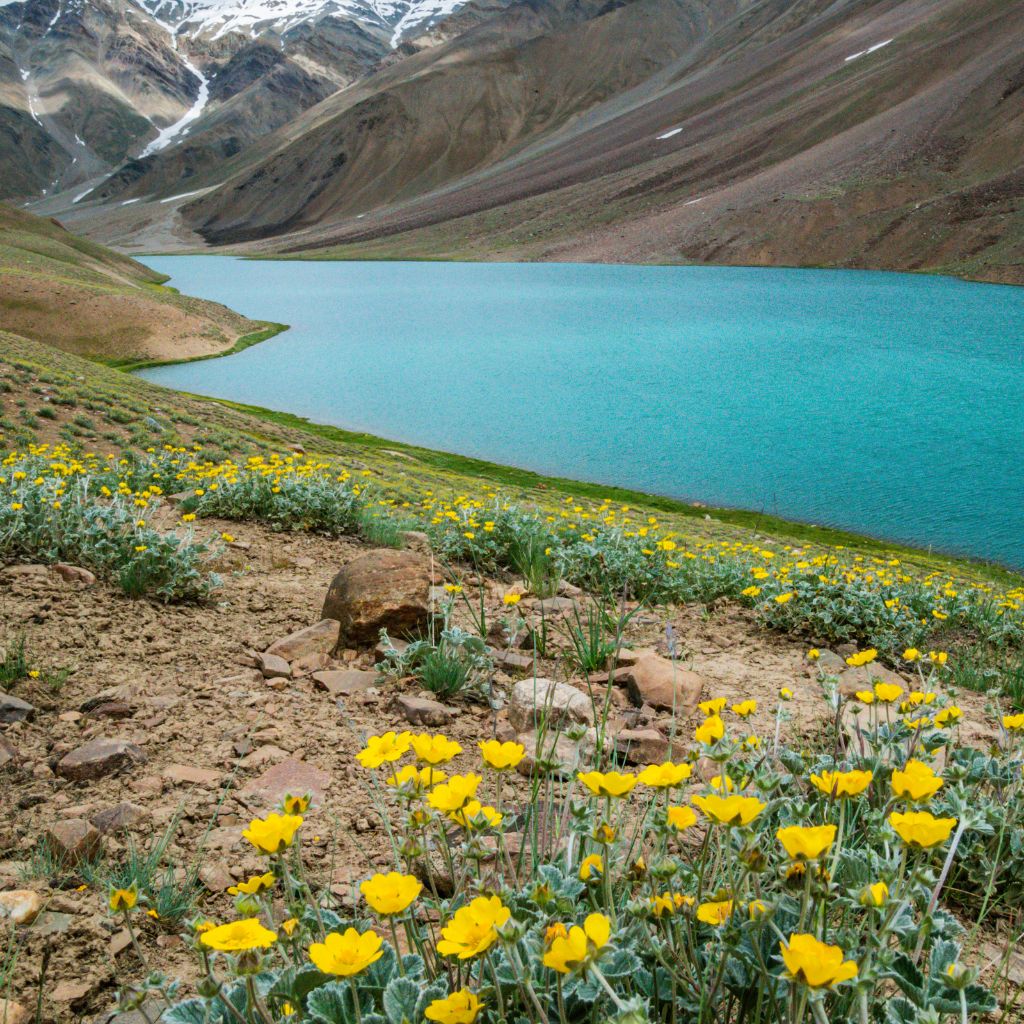 Day 8: Prini to Manali and then to your final destination
On the last day, you will wake up refreshed and ready to tackle the final stretch of the journey. After an energizing breakfast and some heartfelt goodbyes to fellow trekkers, you will set off from Prini and begin your journey towards Manali – and then to your final destination.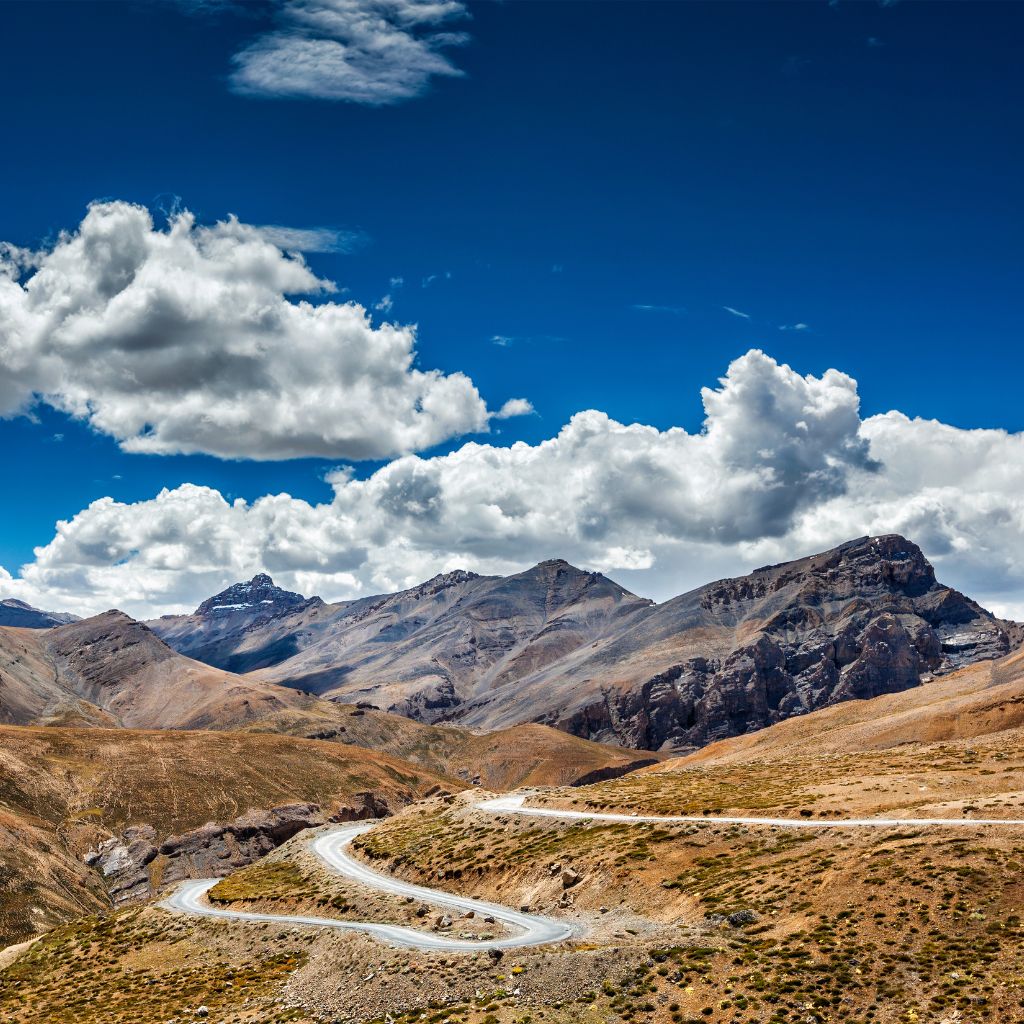 Hampta Pass Trek Highlights
Duration: 7 nights and 8 days from Manali to Manali
Base camp: Prini
Temperature: Day (5°C to 12°C) & Night (2°C to 8°C)
Highest altitude: 14,000 feet
Best Time: July, August, September
Trek Level: Moderate
Trek distance: 29 km on foot
Conclusion
The Hampta Pass Trek is an unforgettable adventure that will stay with you long after you return home. So start planning your trip today, and get ready to explore one of the most beautiful places on earth!
Disclaimer:
This blog may contain affiliate links. At no extra cost to you, we may get a small commission if you buy anything. All products and services we endorse have been personally used or come highly recommended to us. These incomes allow us to keep the community supported and ad-free.