Luggage interchange is one of the most embarrassing and sometimes risky things that can happen at airports. I had one such experience at the Bangalore airport while returning from Bali via Thai Airways. On landing, I headed to the luggage carousel and picked up 'my bag'. It was a red American Tourister duffle bag (same dimensions as mine) and headed to the exit. As a rule, I always check the tags on my bags after picking them up. But that day I had a brain fade and impetuously walked away with the wrong bag! There were many identification marks on that bag, like an Asterix (*) etc., which I didn't notice.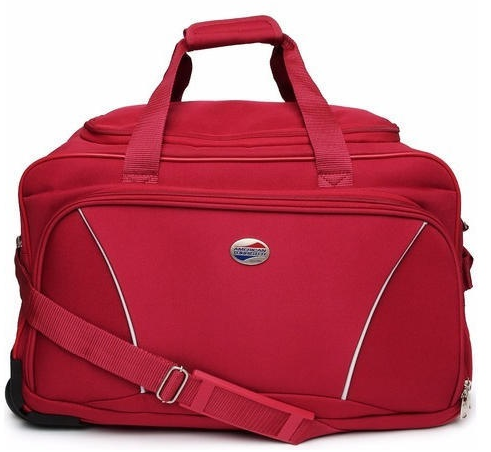 After clearing the customs, I headed to the pickup zone. There, when I lifted the bag out of the trolley is when I realised something was wrong. The bag seemed lighter than expected even though I had a lot of stuff inside. That's when it dawned on me that I could have possibly picked up the wrong bag!
Having realized this not long after picking up the wrong bag, I knew that the owner would probably be at the belt in the arrival section. He would be either waiting for his bag or reporting the missing bag. I tried going back to the luggage carousel. I was not allowed for security reasons. The security personnel assisted me by contacting the airport airline office. The staff member of Air India (Thai Airways has partnered with AI for ground operations) advised me to visit the curbside Air India counter and report the issue. In the meantime, he would find the original owner and inform him.
When I reached the AI counter, they had already received information about the confusion. They asked me to wait and took my baggage tag. A few minutes later the owner of the bag arrived at the AI counter escorted by an Air India staff, carrying my bag. We exchanged the bags and I apologized for my mistake. Thankfully, he was polite and understanding enough to acknowledge with a smile. We shook hands, thanked AI staff members, and headed home, relieved.
Image credit: google