The coastline of Tamil Nadu, popularly known as the Coromandel Coast is home to some of the best tourist places in Tamil Nadu. Pondicherry, Rameswaram and Kanyakumari are some of the top destinations along the Coromandel Coast and are usually flooded with tourists. However, the coastal belt between Pondicherry and Kanyakumari has a few hidden gems of Tamil Nadu that many tourists are unaware of.
I usually like places that are away from the madding crowd. I have been traveling along the coastal region of Tamil Nadu for the past 10 years. This is also my favorite belt for the Christmas holidays. You will not find many tourists at these places even during the peak season. Surprised?
Let's check out these undiscovered gems of Tamil Nadu.
(1) Fort St. David and Silver Beach at Cuddalore
Cuddalore is a small fishing town on the Coromandel Coast and was once a major seaport during the British colonial era. Many streets in Cuddalore have still retained their original British names. It is an offbeat location with a virgin beach and comfortable pocket-friendly accommodation options. Silver beach in Cuddalore is the second longest beach on the Coromandel Coast. It is a virgin beach away from the busy city and off the tourist radar.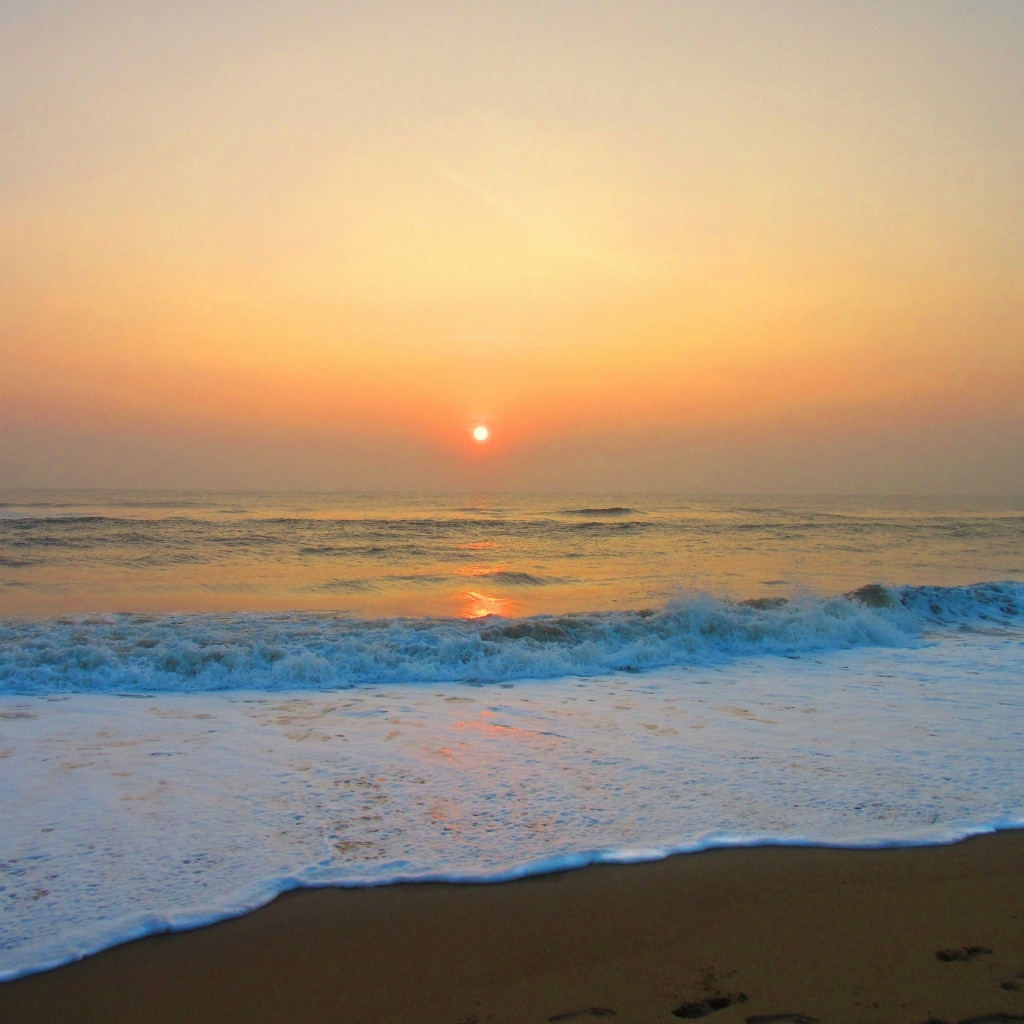 This is where the British built Fort St. David, one of the three important forts built by the empire. British East India Company bought Devanampatnam fort in 1690 from the Marathas and named it Fort St. David. It has a fascinating history. The fort became the British headquarters for South India in 1746.
Read more – Interesting Facts About Tamil Nadu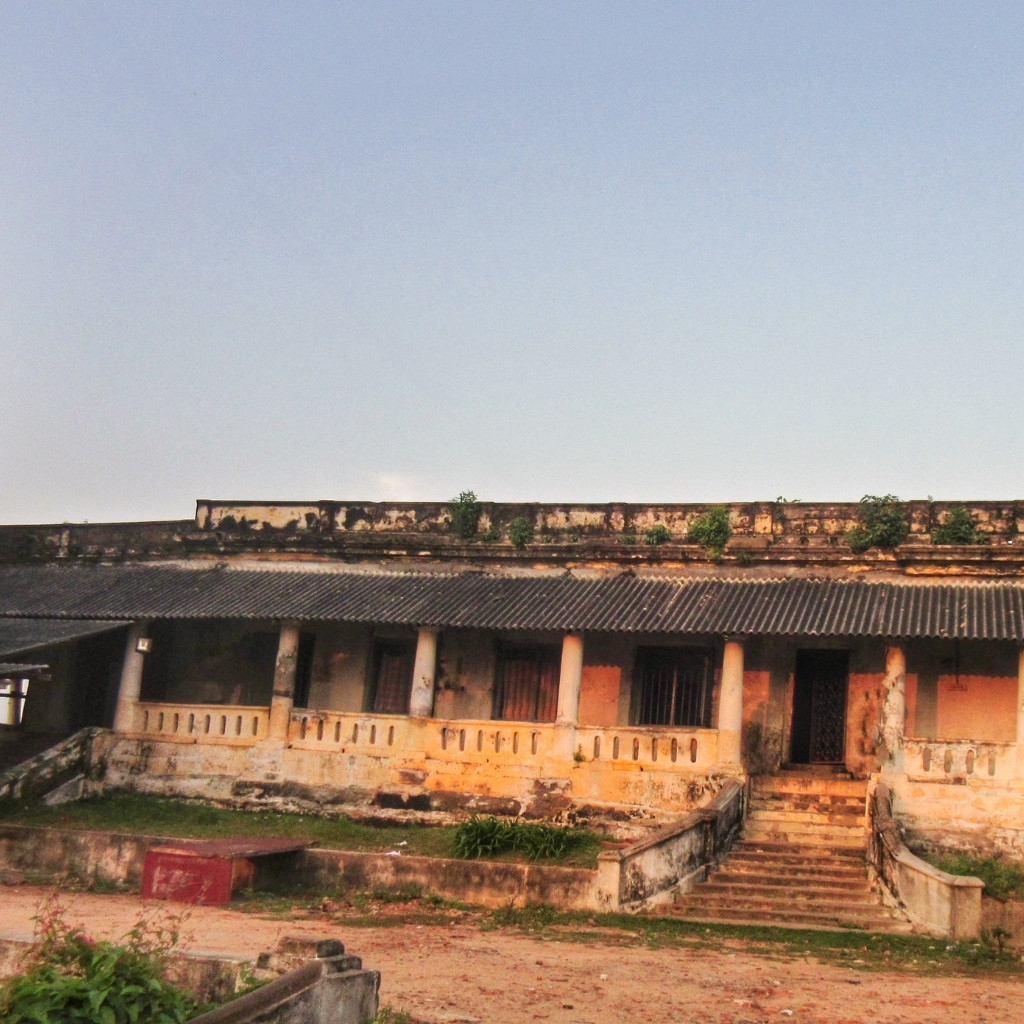 Getting there:
Cuddalore is located 170 kms south of Chennai and just 20 kms south of Pondicherry. State buses as well as private buses connect these cities on a regular basis.
Read French Riviera of the East for more details about Cuddalore and surrounding places.
(2) Killai Backwater Region (Mangrove Bay Eco Camp)
Not many are aware that Tamil Nadu has many exciting water sports and adventurous activities. Most of these places are located quite interior and hence, are off the tourist radar. Killai backwaters is famous for the world's 2nd largest margrove forest. Kayaking within the Pichavaram mangroves is an adrenaline pumping activity. Mangrove Bay Eco Camp on the bank of Kollidam River offers serenity and tranquility in nature. They organize kayaking and paddle surfing activities for their guests.
Getting there:
Mangrove Bay Eco Camp is located 50 kms from Cuddalore and just 12 kms from the temple town of Chidambaram.
Read Mangrove Backwaters Kayaking Adventures for more details about kayaking in Killai backwaters and mangrove forests.
(3) Denmark of India (Tharangambadi)
Tharangam in Tamil means "waves" and Badi means "singing" hence, it is the land of the signing waves. This quaint fishing hamlet on the Coromandel Coast was the first Danish colony in India for a whopping 225 years between 1620 and 1845. Dansborg (Danish Fort) built on the shores of Bay of Bengal is a history lover's paradise. Tharangambadi, also known as Tranquebar was the origin of protestant Christianity in India. There are not many decent accommodation options available in Tharangambadi. We stayed at Neemrana Bungalow on the Beach, which is a 17th century governor residence that has been converted into a heritage property. Even though it's a tad pricey, it's the best way to enjoy this little fishing hamlet.
Read more – Amazing Places to Visit in Tamil Nadu During the Monsoon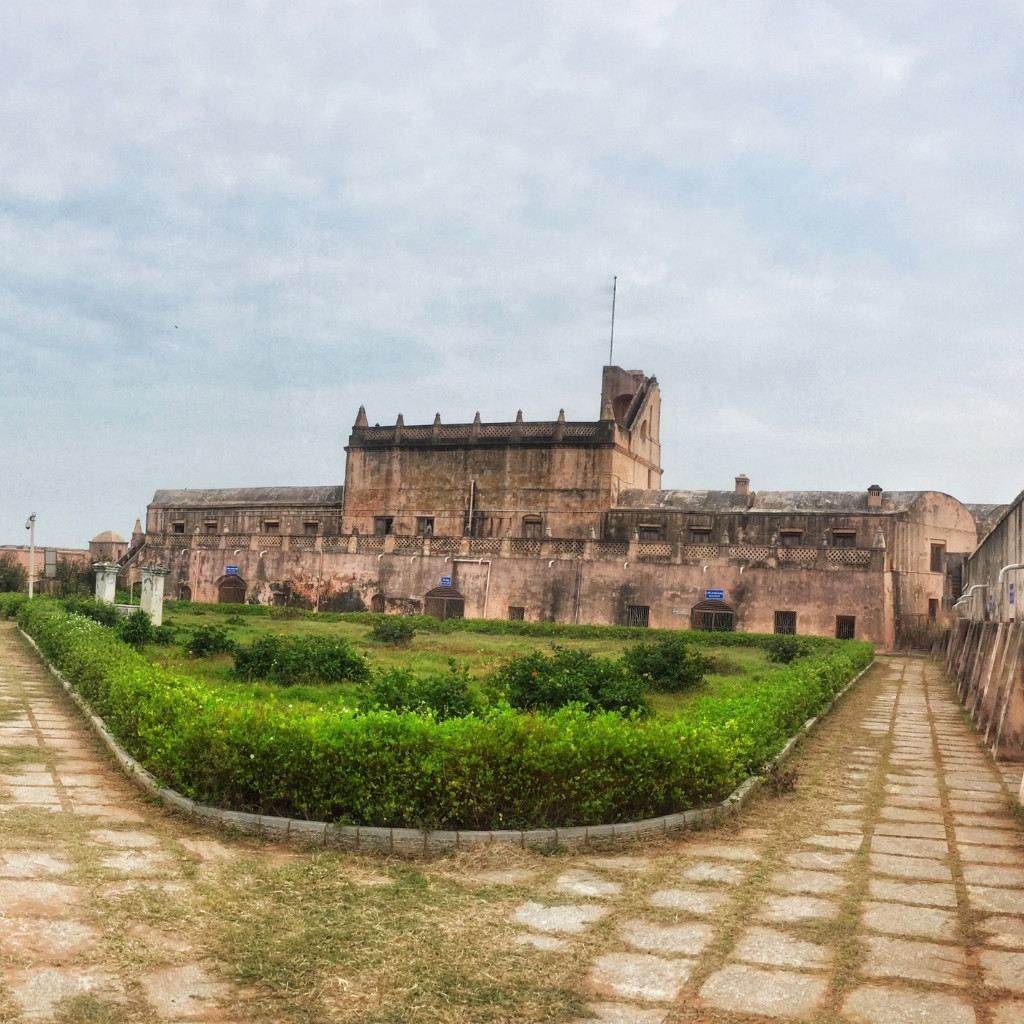 Getting there:
Chennai (250 kms) and Trichy (170 kms) are the nearest airports to Tharangambadi. It can also be accessed by road from Pondicherry (120 kms) and Nagapattinam (35 kms).
Read The Land of the Singing Waves for more details about Tharangambadi and its Danish influence.
(4) Velankanni – Lourdes of India
Velankanni is one of the most visited Roman Catholic shrines in South Asia and hence, it is called "Lourdes of the East". Mother Mary is believed to have appeared in this small village, with infant Jesus in her hands. The Basilica of Our Lady of Good Health is a shrine to the Virgin Mary. Indulge in the exquisite Gothic-style architecture and spirituality of this sanctuary.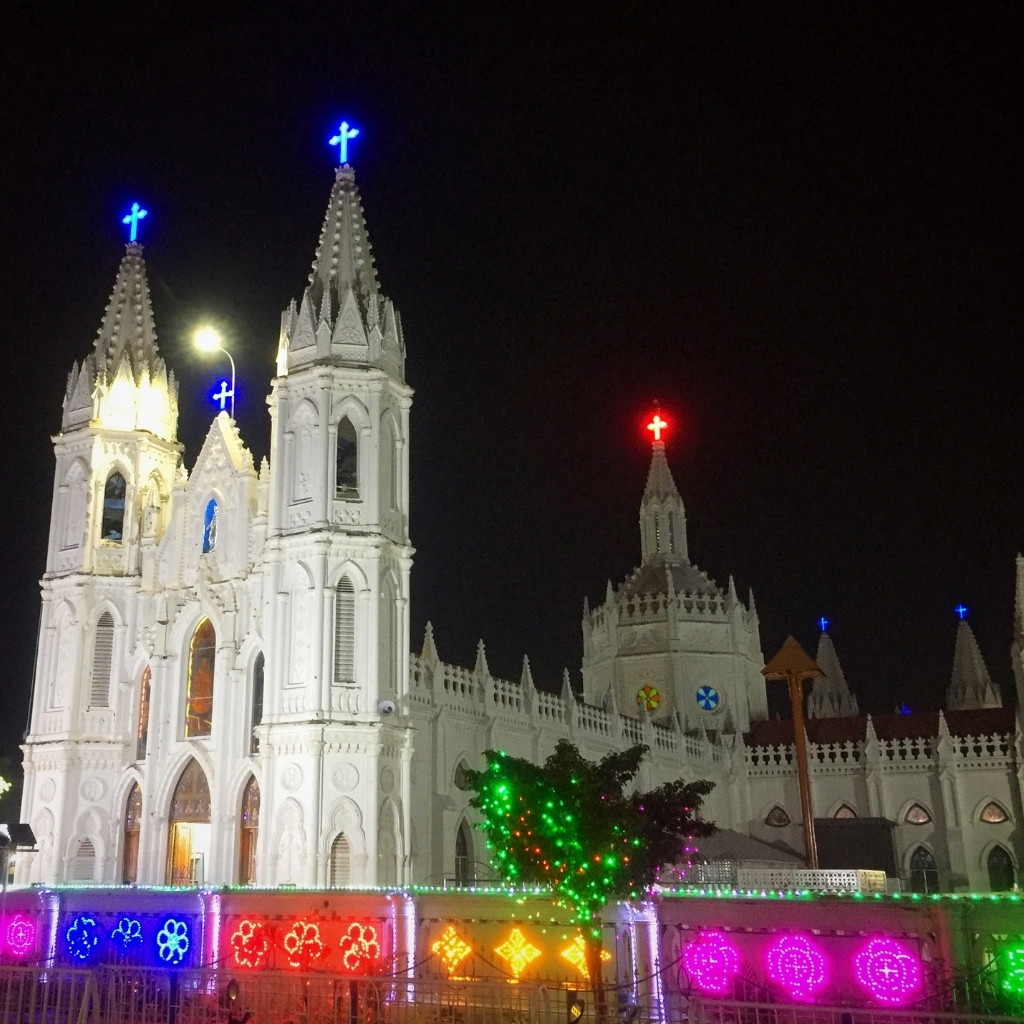 Getting there:
The nearest airport to Velankanni is Trichy (150 kms) and the nearest railway station is Nagapattinam (15 kms).
Read A Sanctuary of Faith and Heritage for more details about Velankanni, the "Lourdes of the East".
(5) Kathadi Village near Rameswaram
Kathadi is a small village right after Pamban Bridge and before the actual town of Rameswaram. Quest Adventure Sports Academy provides tented accommodation with a private beach. You can venture into ocean adventure activities like kayaking, kiteboarding, scuba diving, etc. Kathadi in Tamil means "Kite". This place remains windy for almost 9 months in a year and hence, it is ideal for water sports activities.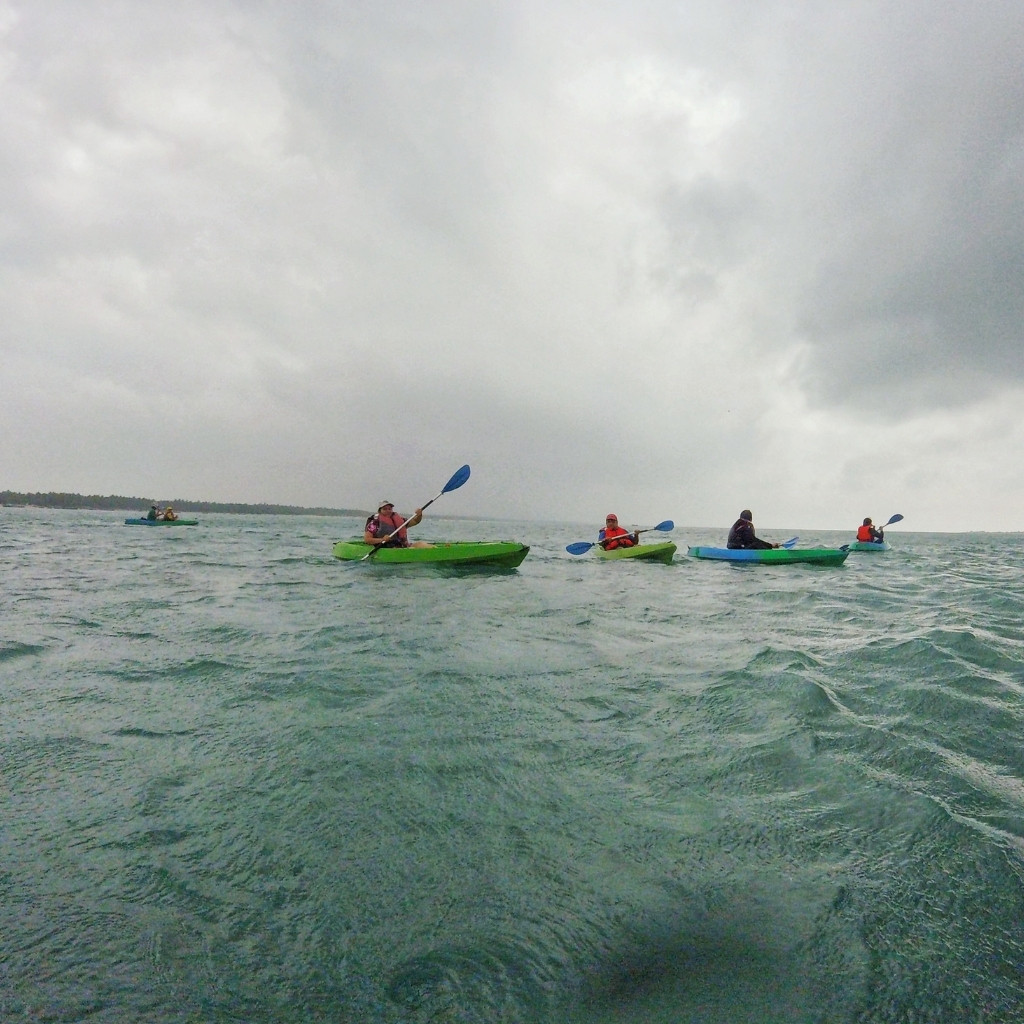 Getting there:
Rameshwaram is located 150 kms north of Tuticorin and 150 kms south of Madurai. There are train stations and airports in both cities.
Read Hidden Gems near Rameshwaram for more details about Kathadi village and water sports.
(6) Manapad – India's European Village
Manapad, a tiny fishing hamlet near Tuticorin boasts of European influence with colorful houses and more than 100-year-old churches. It is believed that Manapad was a trading port during the 20th century. People from this small village had traveled to Europe and returned with the knowledge of European architecture and design. This is the reason Manapad stands tall with exquisite churches, mansions and smart town planning even today.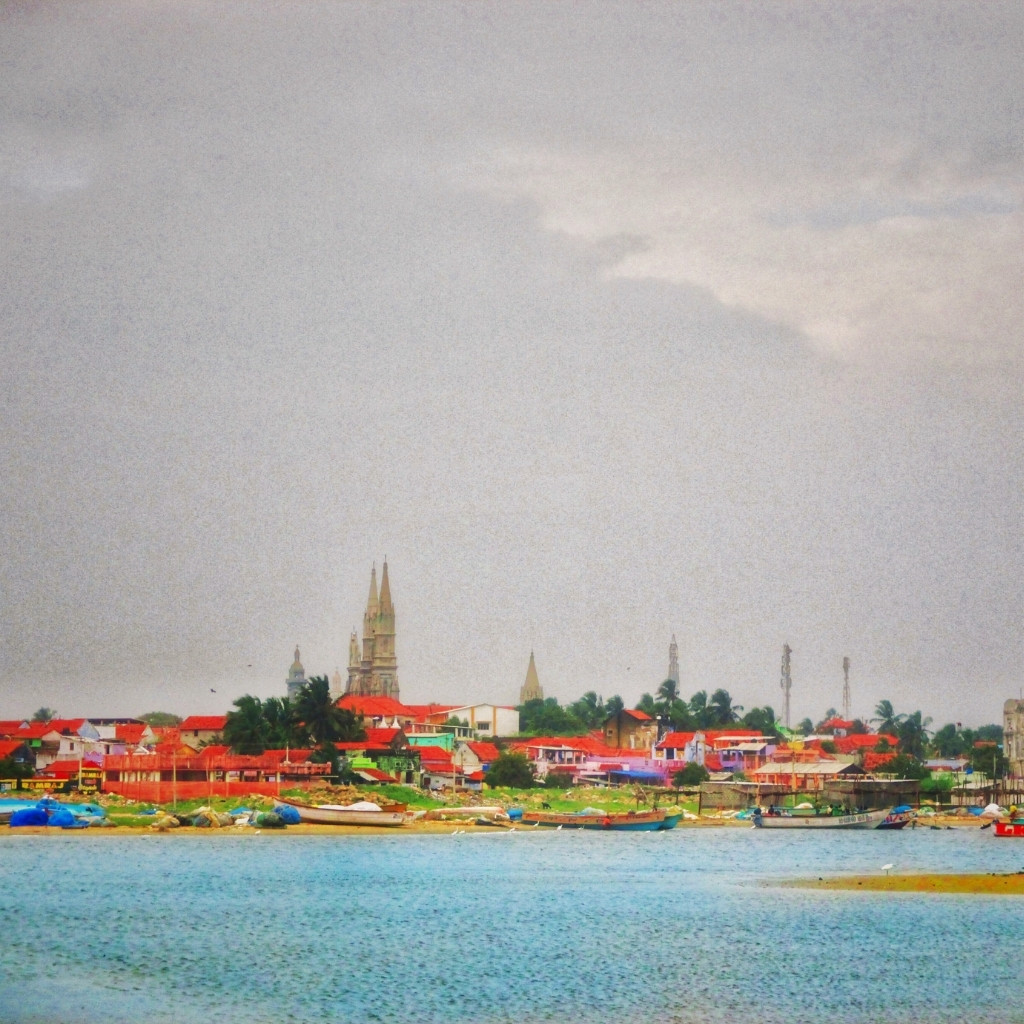 Getting there:
Manapad is located 50 km south of Tuticorin, which has an airport and a railway station.
Read Hidden Gems of Coastal Tamil Nadu for more details about Manapad, the little "Jerusalem of India".
In Summary
If you're looking for a quieter and more offbeat experience in Coastal Tamil Nadu, try some of the destinations I've described here. You'll be able to enjoy beautiful scenery and explore local culture without hordes of tourists getting in your way. Have you been to any of these places? What was your experience like?
Disclaimer:
This blog may contain affiliate links. At no extra cost to you, we may get a small commission if you buy anything. All products and services we endorse have been personally used or come highly recommended to us. These incomes allow us to keep the community supported and ad-free.