Are you looking for the perfect travel destination without breaking the bank? Then visiting Cambodia should top your bucket list. This Southeast Asian country is a paradise of culture, history, stunning landscapes and delicious cuisine. From exploring ancient temples to relaxing on pristine beaches to sampling local delicacies – there's something for everyone in this beautiful country that is an amalgamation of rustic charm and the modern world. Whether you're an intrepid explorer, backpacker, or slow traveler, Cambodia offers plenty of opportunities to create lasting memories. Let's discover the reasons why Cambodia should be at the top of your travel bucket list!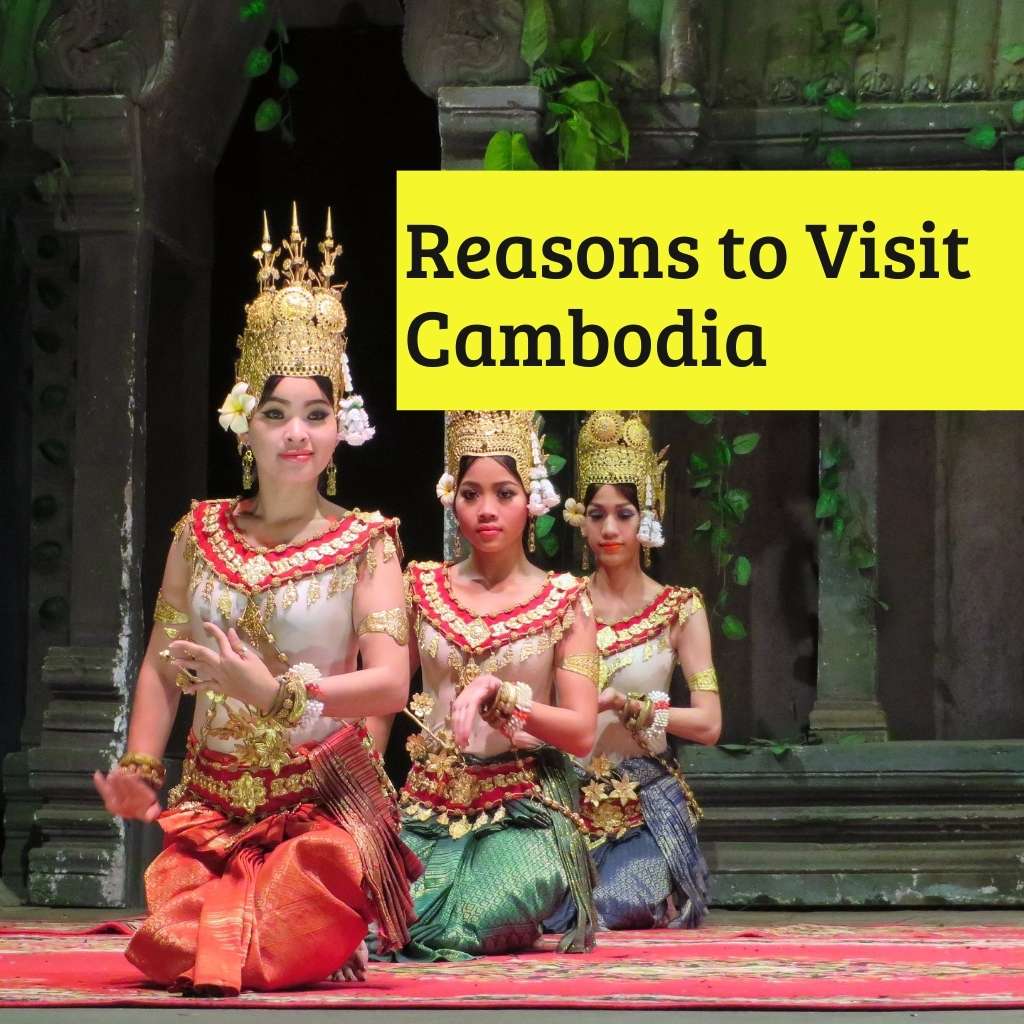 1. Cambodians are Southeast Asia's friendliest people
People in Cambodia have a reputation for being among the friendliest and most welcoming in Southeast Asia. As you travel around the country, you'll be greeted with warm smiles and kind words everywhere you go. Cambodians are passionate about their culture, eager to show off their incredible hospitality, and happy to share stories about their history and the dark period. From tuk tuk drivers and shopkeepers to tour guides, you'll receive an unforgettable welcome in this beautiful country.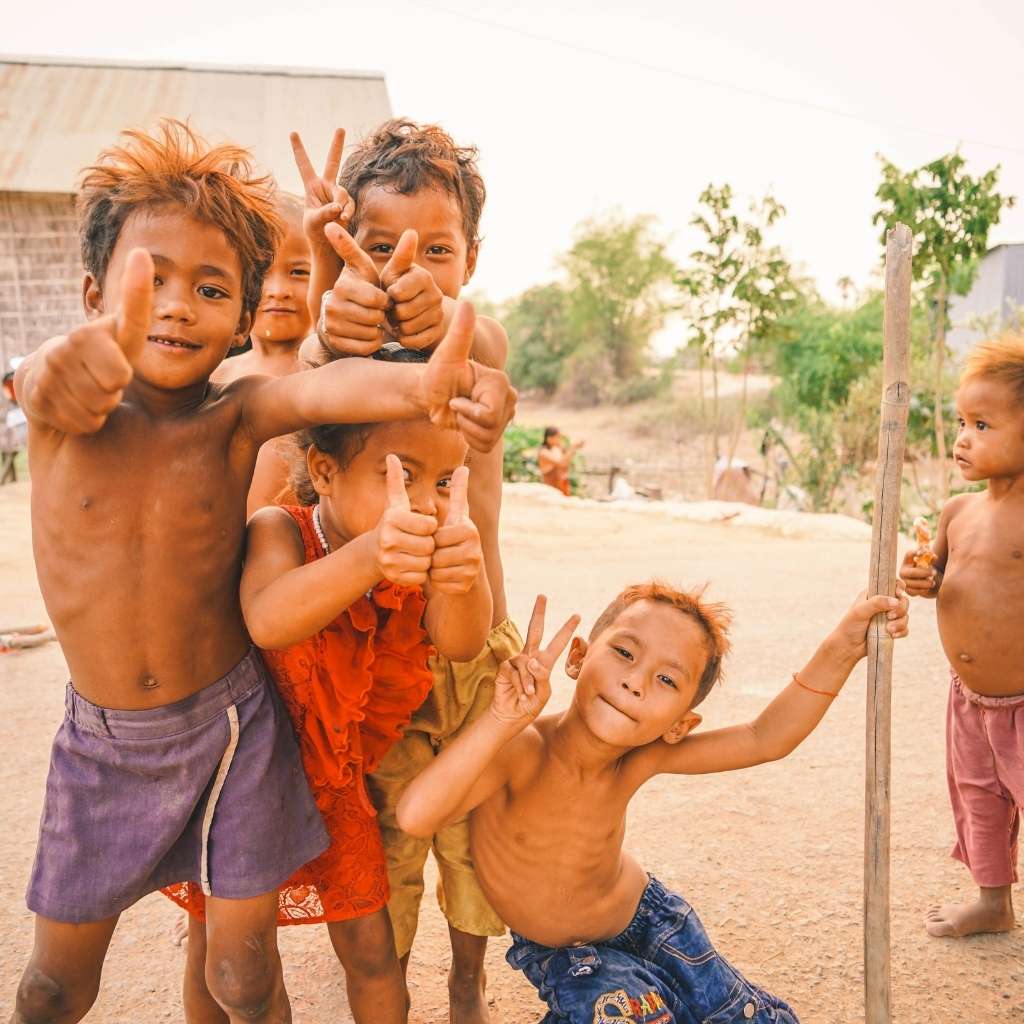 2. Rich culture and history
Cambodia has a fascinating history and exploring the country will give you an insight into its rich culture and history that spans centuries. From the ancient ruins of Angkor Wat and the bustling capital of Phnom Penh to unique night markets in Siem Reap, you'll travel through time and learn about the many cultures that have influenced Cambodia over the centuries.
With strong ties to Hinduism, Buddhism and their unique take on traditional arts and crafts, Cambodian culture is truly unique and fascinating to explore. Cambodians are very proud of their culture and continue to uphold traditions in their everyday lives. From art forms like silk weaving and traditional dance to religious festivals like Pchum Ben, Cambodia has something unique for everyone to explore.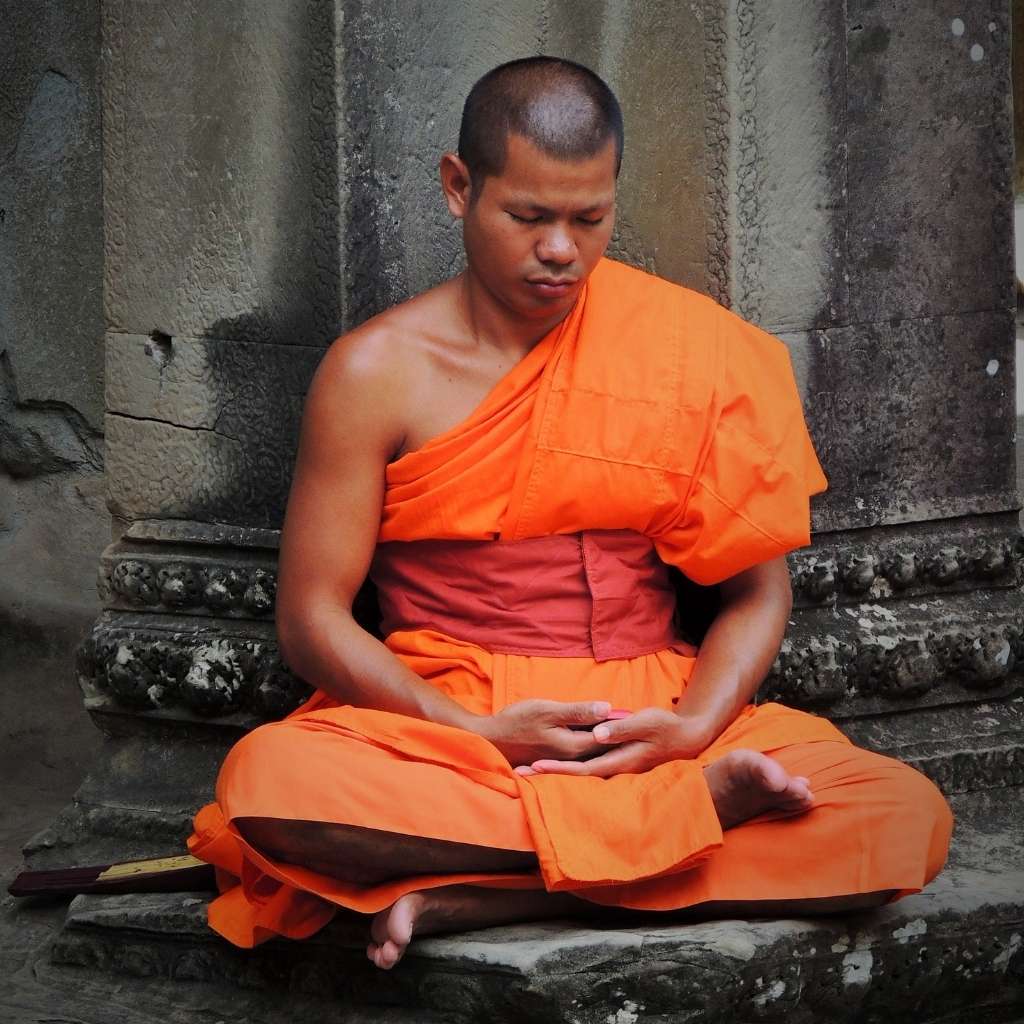 3. It is neither cheap nor expensive to travel to Cambodia
I have had the privilege of living in Cambodia. Cambodia was quite an inexpensive country to travel to when I visited it for the first time in 2015. The cost increased over the next few years, but it has not yet reached the threshold where you can consider it an expensive country.
Compared to neighboring countries, Cambodia is relatively expensive and travel costs can vary widely depending on the type of experience you seek. From luxury resorts to budget hostels, there are travel options for everyone in Cambodia. You can travel around the country without breaking the bank and still have a meaningful experience – whether that's exploring the local temples or relaxing on the beach. Plus, with its growing travel infrastructure and transportation options, it's easier than ever to travel to Cambodia.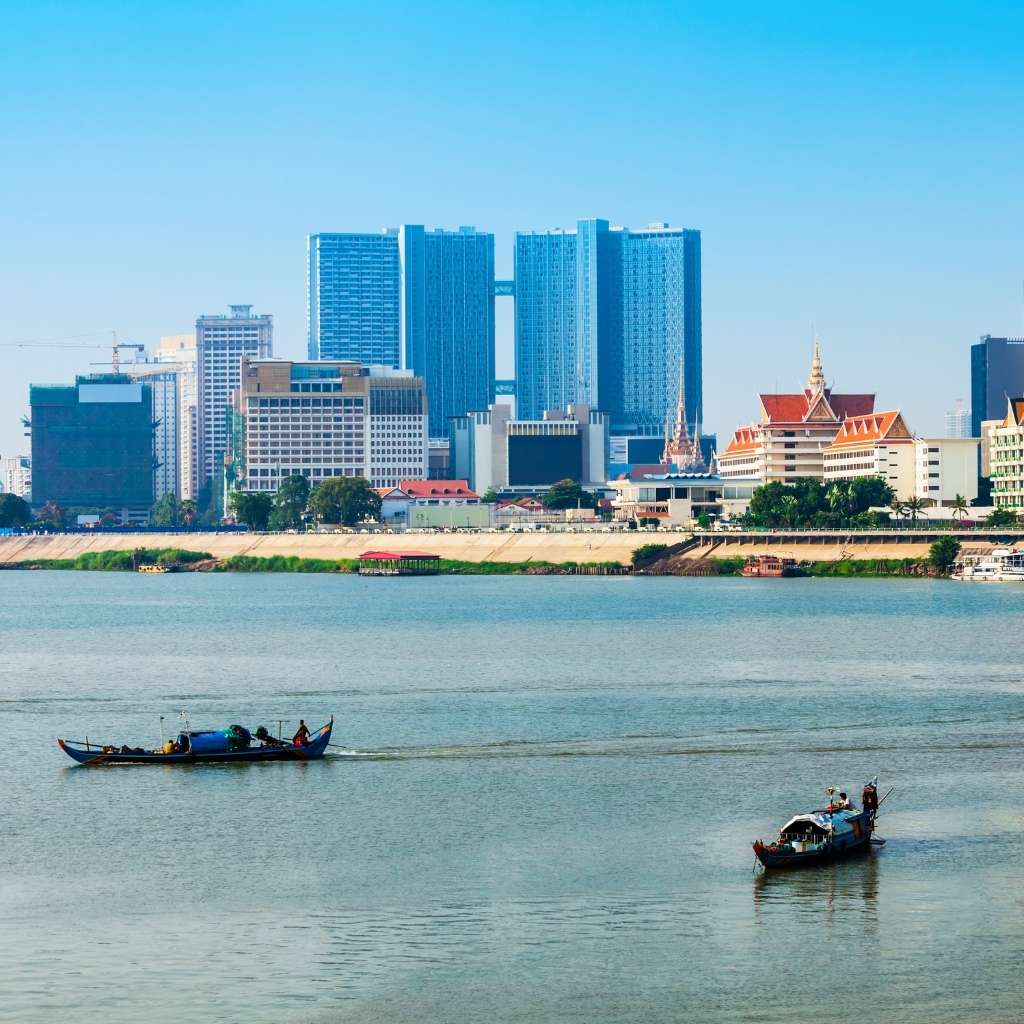 4. Delicious food
Cambodian food is both unique and delicious, blending the best of Chinese, Vietnamese, Thai, and Laotian cuisine. Rice is a staple of every meal, and fish sauce is used as a condiment, similar to the way soy sauce is used in Chinese cooking. Curries are also very popular, although they are not as heavy as Indian curries. Khmer food is usually not very spicy, but rather emphasizes lightly-cooked vegetables and fresh herbs. Cambodians also love sweets and often eat fruit for dessert.
The history of Cambodia has left an imprint on the country's food culture. The country was once a part of the Khmer Empire. This empire fell in the 14th century, and Cambodia was then colonized by the French. As a result, Cambodian cuisine has been greatly influenced by French cuisine. The Cambodian people love to share their food with others. You shouldn't miss out on Cambodian food if you're looking for a unique culinary experience or just want to try something new. Vegetarians have limited options, unfortunately.
Have you ever had a dish so delicious that you can't stop thinking about it days after you've eaten it? That's how I feel about Fish Amok, a Cambodian dish made with steamed fish, spices, and coconut milk. It's oh-so-flavorful, and the perfect mix of hearty and light. Plus, it's pretty healthy too!
Here are some of the best food tours in Cambodia.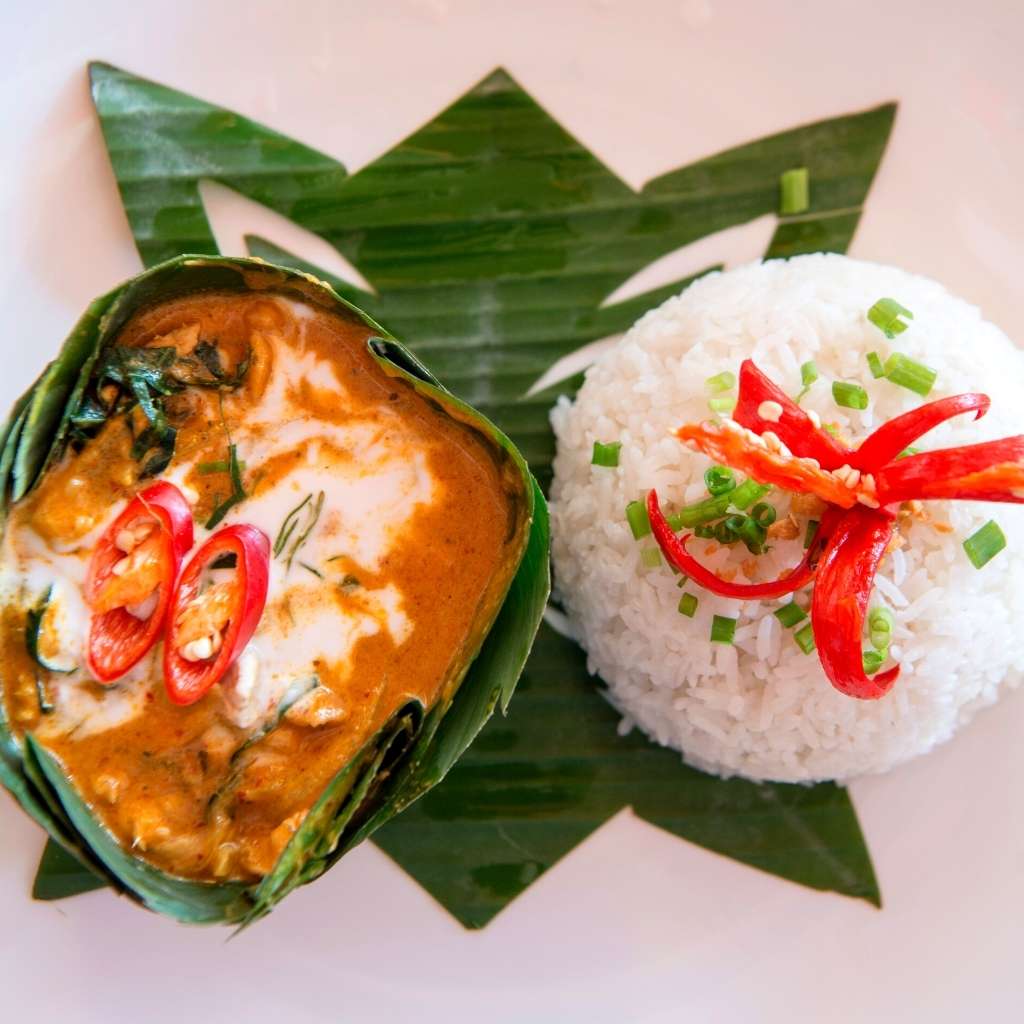 5. Incredible ancient temples
If you're a culture enthusiast, travel to Cambodia and be wowed by its awe-inspiring ancient temples. From the majestic Angkor Wat complex in Siem Reap, the intricate Banteay Srei temple near Kampong Thom province to the ancient city of Oudong, there's something for everyone!
Walking through the ancient temples of Cambodia is like taking a step back in time. The temples are some of the most well-preserved and stunning examples of Khmer architecture. They are a must-see for anyone visiting the country. Their construction dates back to the 9th to 13th centuries and demonstrates the skill of the Khmer people. Intricate carvings and beautiful statues adorn them. They provide a fascinating insight into Cambodian history and culture.
6. Nightlife in Phnom Penh
Cambodia also offers exciting nightlife. After a long day spent exploring the country's historical sites and natural beauty, you can enjoy a night out in Phnom Penh or Siem Reap. The two cities have some of the most vibrant nightlife in Southeast Asia, with bars, clubs, and pubs that stay open late.
The days of only having Bangkok and Ho Chi Minh City as options for nightlife in Southeast Asia are long gone. Phnom Penh is quickly catching up. I would say it's on par with Bangkok without being a prostitution hotbed. However, there are numerous girly bars in Phnom Penh. These are bars where women entertain customers by drinking, dancing, or conversing casually. The majority of these establishments provide a safe and enjoyable environment. Street 136 by the riverfront is home to these famous hangout places. A live DJ is playing while you hang out with beautiful Cambodian girls. You must remember that these girls have a huge appetite for alcohol and that you are required to buy them unlimited drinks. Yes, unlimited.
Around eight to ten girls will surround you, some of whom will try to seduce you. Simply tell them you're here to talk. It's not like Thailand, where they make you do it. Each of them will consume at least four glasses of hard liquor to pad the bill. You're at least $300 in the hole by the time you've had enough. It is possible to find cheaper places, but you may not enjoy them as much.
I've been to a few girly bars with my customers, but I personally don't like them much since I don't drink alcohol or pay for it. It was my customers who paid, and they chose the best location. Some of them are @The Office and The Factory.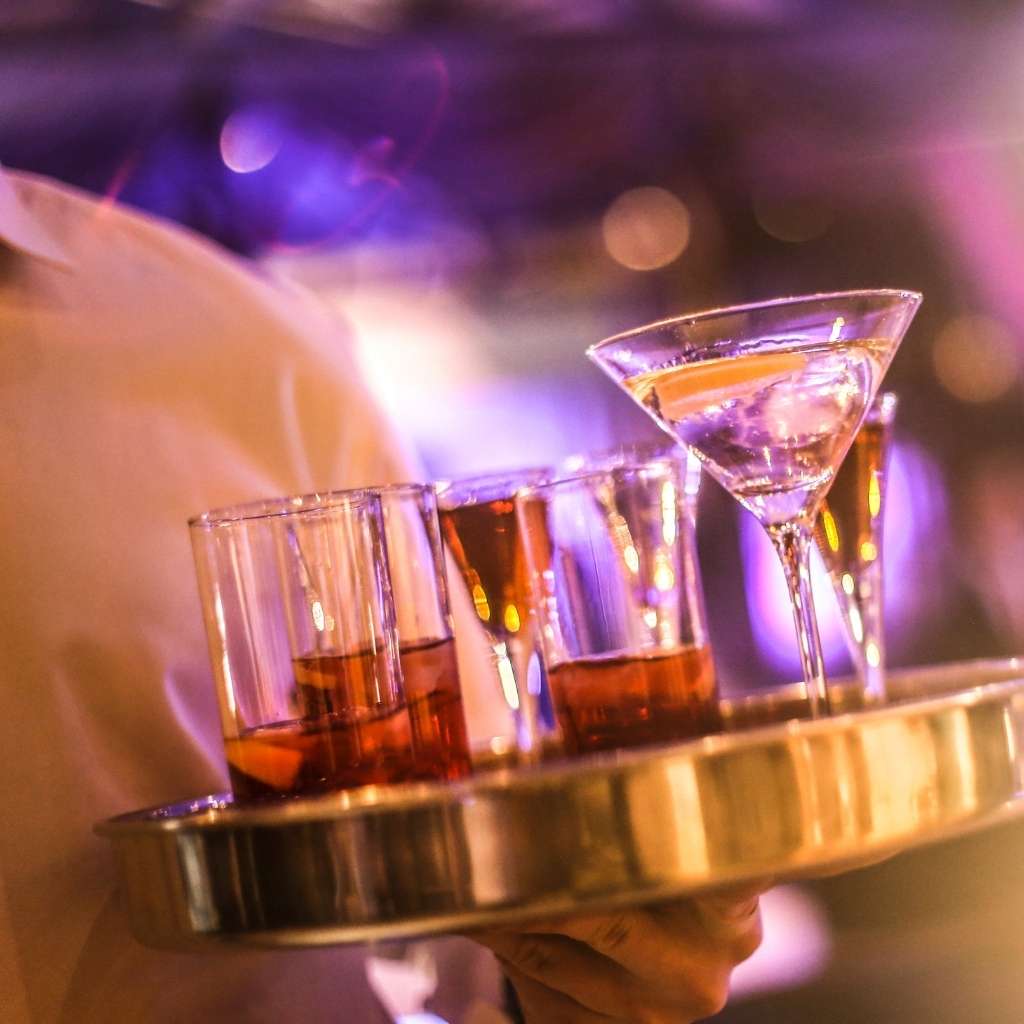 7. The glamor of Pub Street
Pub Street in Siem Reap is the hottest spot for nightlife and entertainment. It's the place to be, with a variety of bars, pubs, clubs, and restaurants. The crowd here is diverse and always changing. You can find locals mingling with tourists and expats alike. The street is lined with neon lights and vibrant music that keeps people dancing until the wee hours of the morning.
You can find a variety of cuisine, from local Khmer dishes to international fare. The pubs and bars in Pub Street offer great music, inexpensive drinks, and a lively atmosphere. There are hundreds of street food stalls here, and most sell their dishes for $1. This area is perfect for those who want to experience the local culture and have a great time.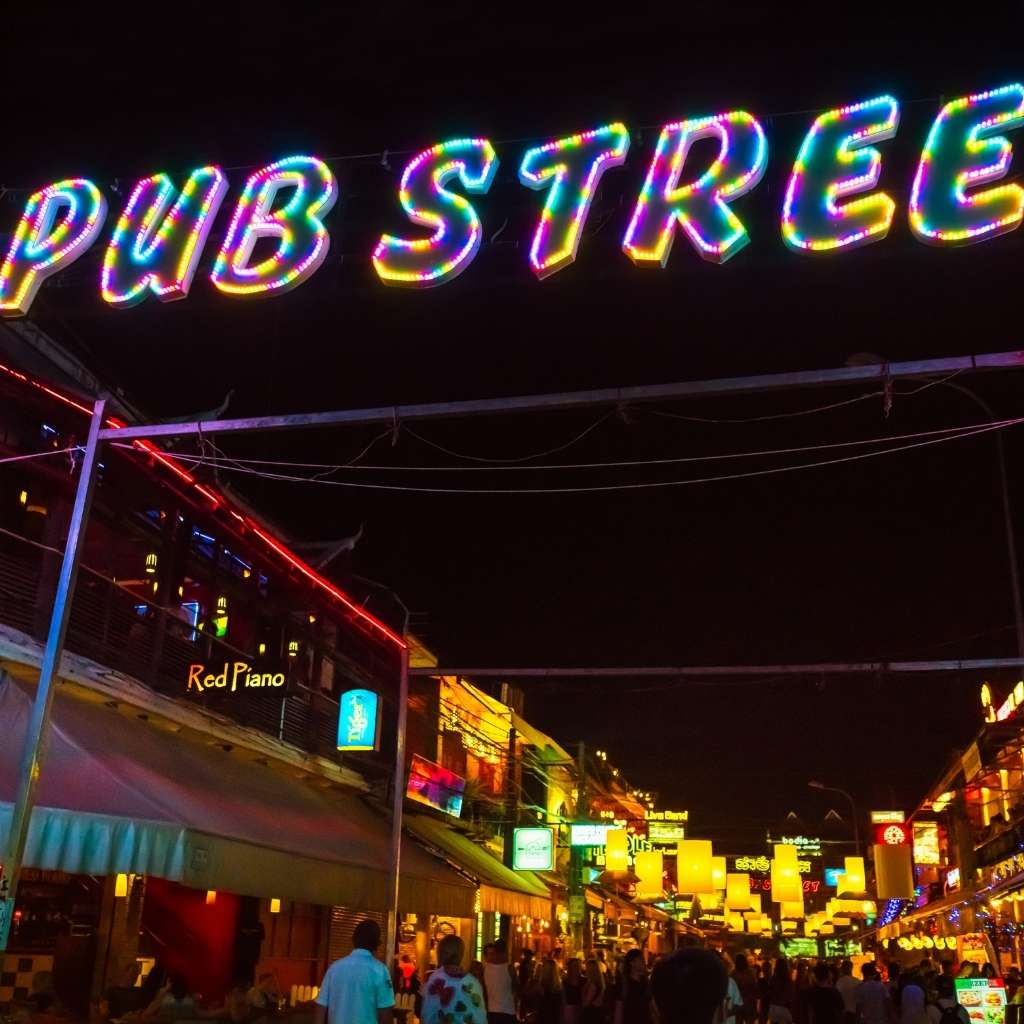 8. Tuk Tuks can take you almost anywhere
For travel around the city, tuk tuks are the best option. They are a lot cheaper and faster than taxis. You can find them on almost every corner of town. Tuk tuks don't have meters, so make sure you negotiate your price before getting in. The prices for travel within a city are usually pretty reasonable, but they can be a tad expensive when going to a more distant location. The drivers are usually friendly and will often stop at interesting places along the way or show you some of the city's most beautiful spots.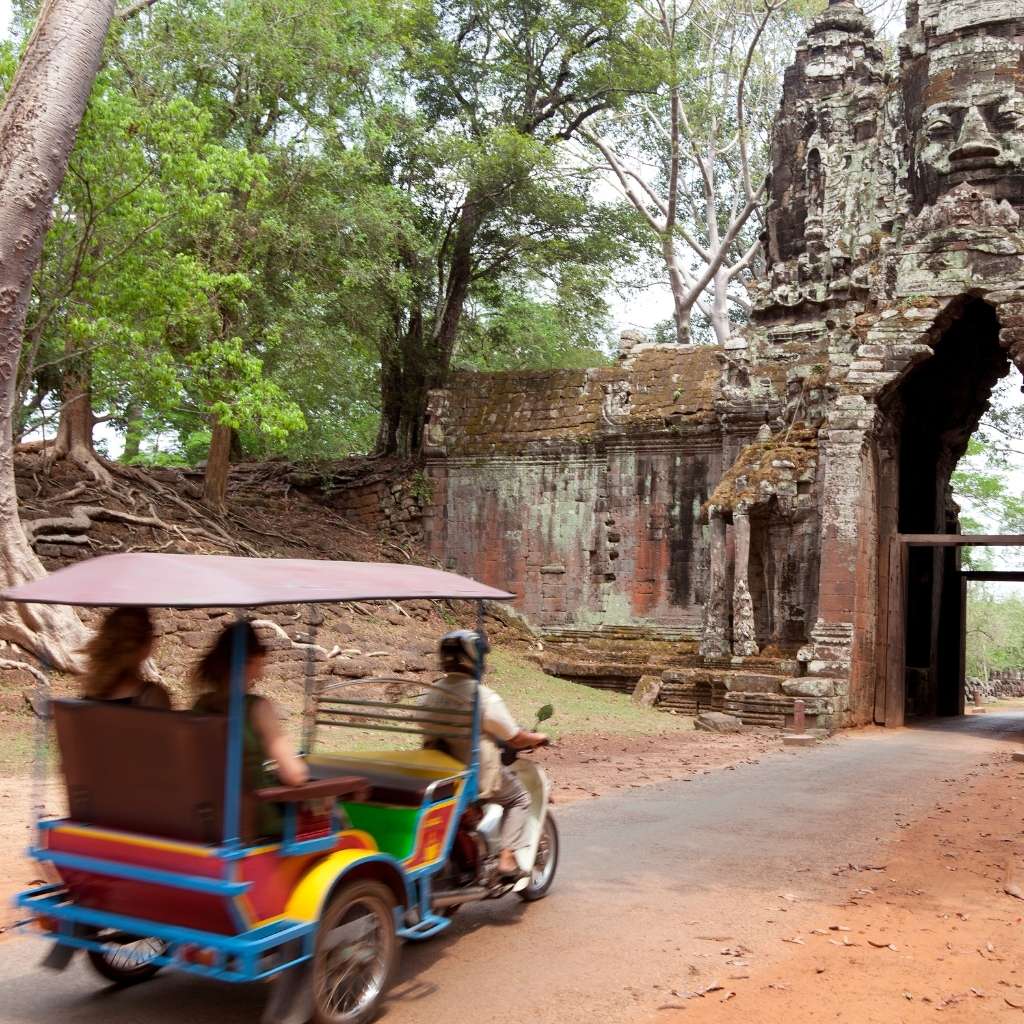 9. Pristine beaches
Cambodia has some of the most beautiful beaches in Southeast Asia. From postcard-perfect stretches of white sand on the southern coast to hidden coves and secluded islands in the Gulf of Thailand, there is something for everyone. Swaying palm trees, clear waters, and soft golden sand line the country's beaches.
The Sihanoukville area offers some of the most breathtaking beach scenes in Cambodia. Here you can relax on the beach and enjoy some of the best seafood in the country. Otres Beach is a popular spot for backpackers and tourists who come to experience the rustic beauty of Cambodia. There are also several resorts on secluded islands if you want a more luxurious experience.
Popular tours in Sihanoukville
10. Floating Village – life on the water
Tonle Sap Lake is home to some of Cambodia's most unique floating villages. They make up an essential part of Cambodia's biodiversity hotspot. Tonle Sap Lake is Southeast Asia's largest freshwater lake and its resources are vital to the survival of this community. Numerous fish, plants, and animals live in the lake, which allows the people who live there to benefit from the lake's abundant resources. Having these villages around the lake helps preserve its delicate ecosystem, which is increasingly threatened by climate change, overfishing and deforestation. A tour to floating villages provides an interesting glimpse into a lifestyle that has largely remained undiscovered. The floating villages must be protected to ensure the future health of Cambodia's biodiversity hotspots.
These floating villages have been home to a fishing community for centuries. You'll find floating houses, along with stilted markets and shops. It's an amazing sight to behold! You can take a boat tour of the village and learn about its traditions and culture. It is even possible to take a small boat tour of the flooded forest.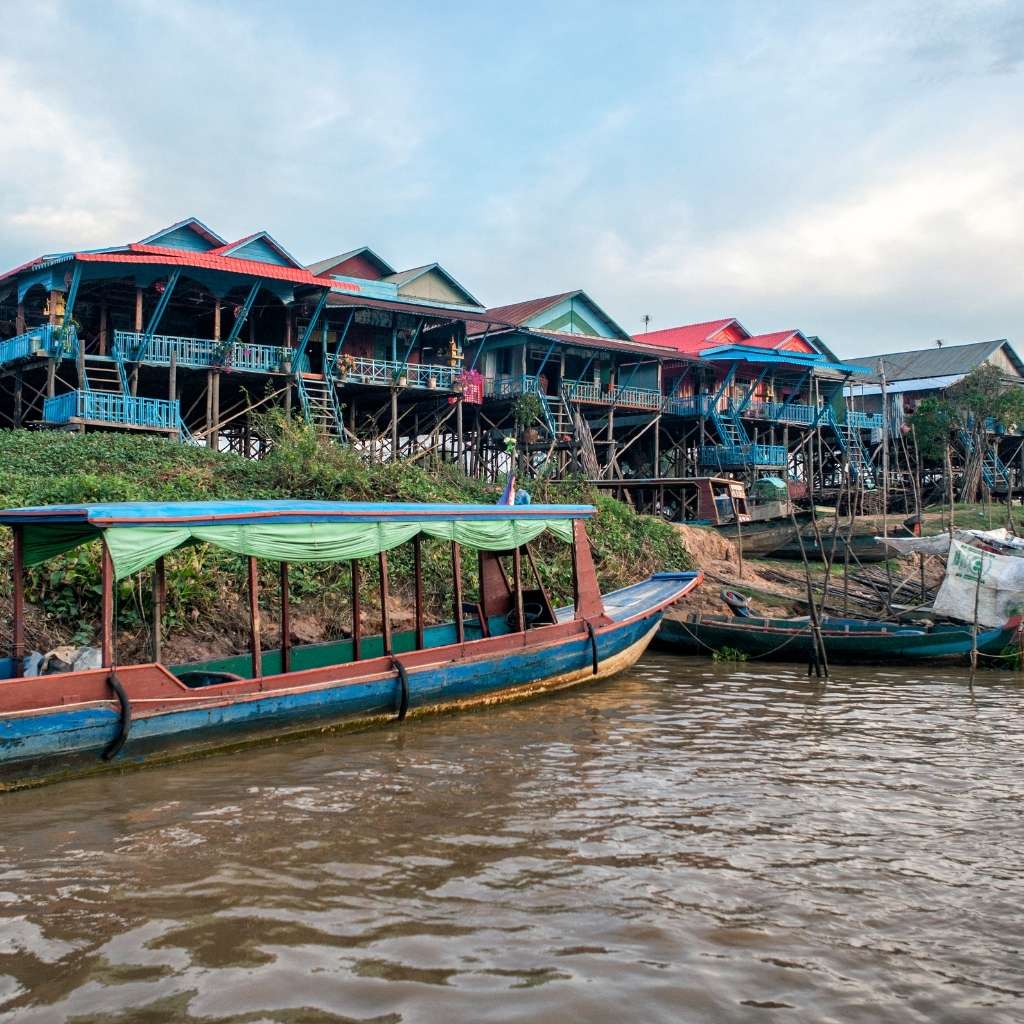 Pack your bags and unlock the mysteries of Cambodia
Whether you want to explore Angkor Wat, the streets of Siem Reap, or discover traditional floating villages, Cambodia has something to offer everyone. Its rich culture and history, stunning beaches, delicious cuisine, exciting nightlife, and more make Cambodia a must-see destination! The pristine beaches and crystal-clear waters of this Southeast Asian gem will not disappoint whether you are seeking adventure or just a relaxing vacation. Pack your bags and get ready to explore one of the world's most picturesque countries – Cambodia awaits!
Disclaimer:
This blog may contain affiliate links. At no extra cost to you, we may get a small commission if you buy anything. All products and services we endorse have been personally used or come highly recommended to us. These incomes allow us to keep the community supported and ad-free.