Enter the enchanting world of Kabini, where untamed wilderness meets awe-inspiring beauty. Its lush forests, tranquil backwaters, and vibrant wildlife make Kabini a favorite destination for adventurers seeking an unforgettable getaway. Imagine stepping into a realm where majestic elephants roam freely, tigers stealthily prowl, and a symphony of vibrant birdlife fills the air. Discover captivating surprises at every turn on thrilling jungle safaris through dense forests and tranquil backwaters. Kabini offers a unique experience that will leave you spellbound, whether you choose to unwind in luxurious resorts or embrace the rustic charm of eco-lodges. Stunning landscapes, lush forests, and serene backwaters make for an ideal backdrop for nature enthusiasts and photographers.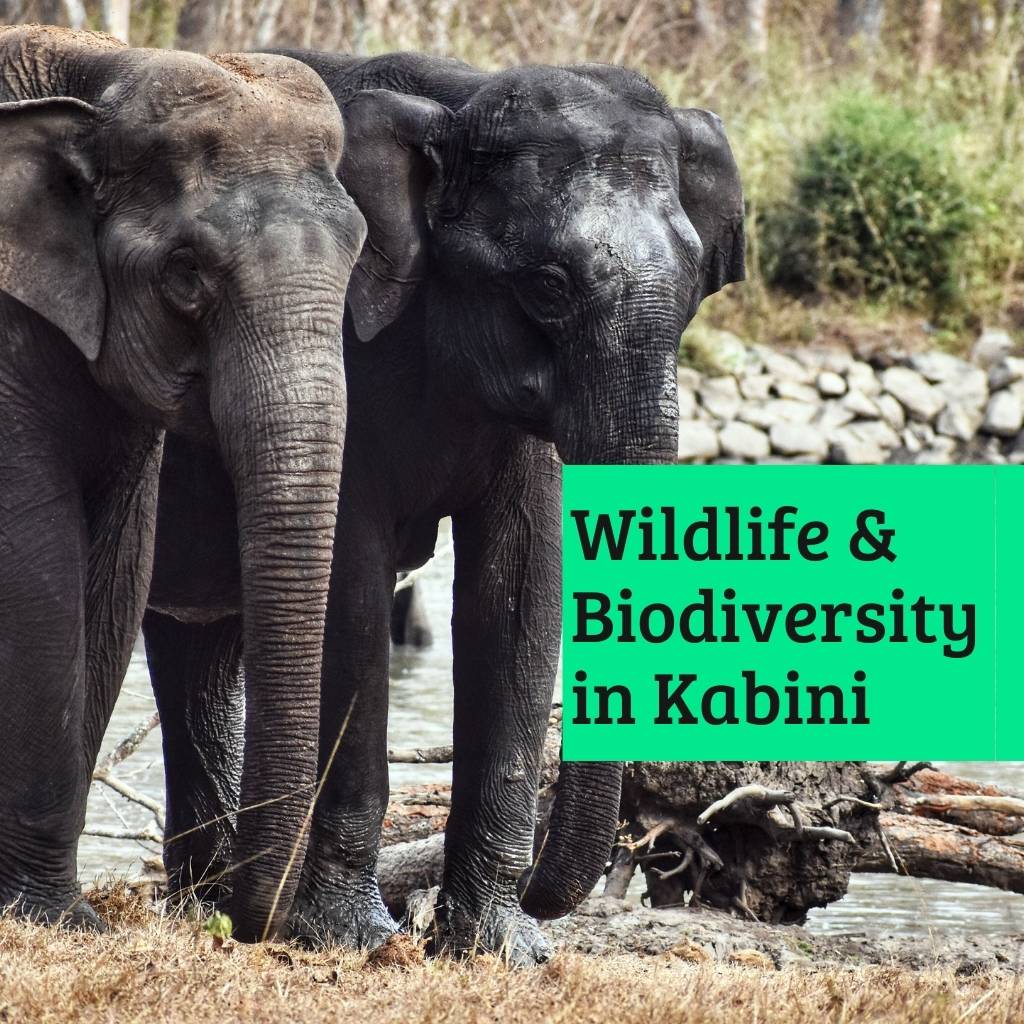 Keeping Kabini's Biodiversity and Wildlife Safe
The conservation of biodiversity and wildlife in Kabini is of paramount importance to the ecosystem and the local communities. Kabini is home to a wide range of flora and fauna, including endangered species like Dhole and Black Panther. To preserve the ecological stability of the region and the overall health of the planet, it is essential to maintain this delicate balance. The conservation initiatives also help promote eco-tourism and provide livelihood opportunities for locals, which contributes to the sustainable development of the area.
Geographical Features of Kabini
Located in southern Karnataka, Kabini offers a wide range of geographic features. Kabini River meanders through lush forests and forms backwaters in this region. A wide range of flora and fauna thrive in the region due to its dense foliage, rolling hills, and enchanting landscapes.
Location and Topography
Kabini forest, nestled in the captivating landscape of the Western Ghats, is approximately 847 square kilometers in size and boasts a stunning topography. Located within Nagarhole National Park, this enchanting forest boasts an impressive variety of ecosystems.
With dense woodlands and bamboo thickets to serene backwaters and meandering rivers, Kabini forest's topography offers a stunning blend of natural beauty. Besides being a vital migration corridor for wildlife, the region's strategic location makes it a haven for majestic creatures like tigers, elephants, and leopards.
Climate and Seasons
Kabini experiences a tropical monsoon climate with temperatures ranging from 25°C to 35°C, which adds to its appeal. Southwest monsoon rains rejuvenate the region's lush forests and rivers during June and September. Warm temperatures in the summer months from March to May make it an ideal time to spot wildlife near water sources. November to February is the winter season, bringing pleasant weather, cooler temperatures, and a conducive environment for outdoor activities.
Water Bodies in Kabini
A vital component of the sanctuary is the Kabini River, which provides water to the animals and plants. It's also a popular spot for tourists to go on boat safaris and see the wildlife up close. Additionally, the Kabini Reservoir, located near the sanctuary, provides water for local ecosystems.
Flora and Fauna of Kabini
A wide variety of flora and fauna thrive in Kabini, exhibiting nature's beauty at its best. Among the many plant species found in the Nagarhole forest are tall trees, lush vegetation, and vibrant wildflowers. Kabini is equally captivating in terms of its incredible wildlife and myriad bird species, making it a sanctuary for birdwatchers and wildlife photographers.
Major Wildlife Species in Kabini
Get ready to be mesmerized by Kabini's astounding wildlife diversity. It is the home of some of nature's most majestic creatures, including the black panther, the mighty tiger, and the gentle giants, elephants. Watch out for graceful deer species, such as sambars, and witness the awe-inspiring presence of bison as you wander the dense forests. Keep your gaze fixed on the majestic and hyper-active Giant Malabar Squirrel, whose vibrant colors will take your breath away. Every step in Kabini reveals an encounter with these amazing wild creatures.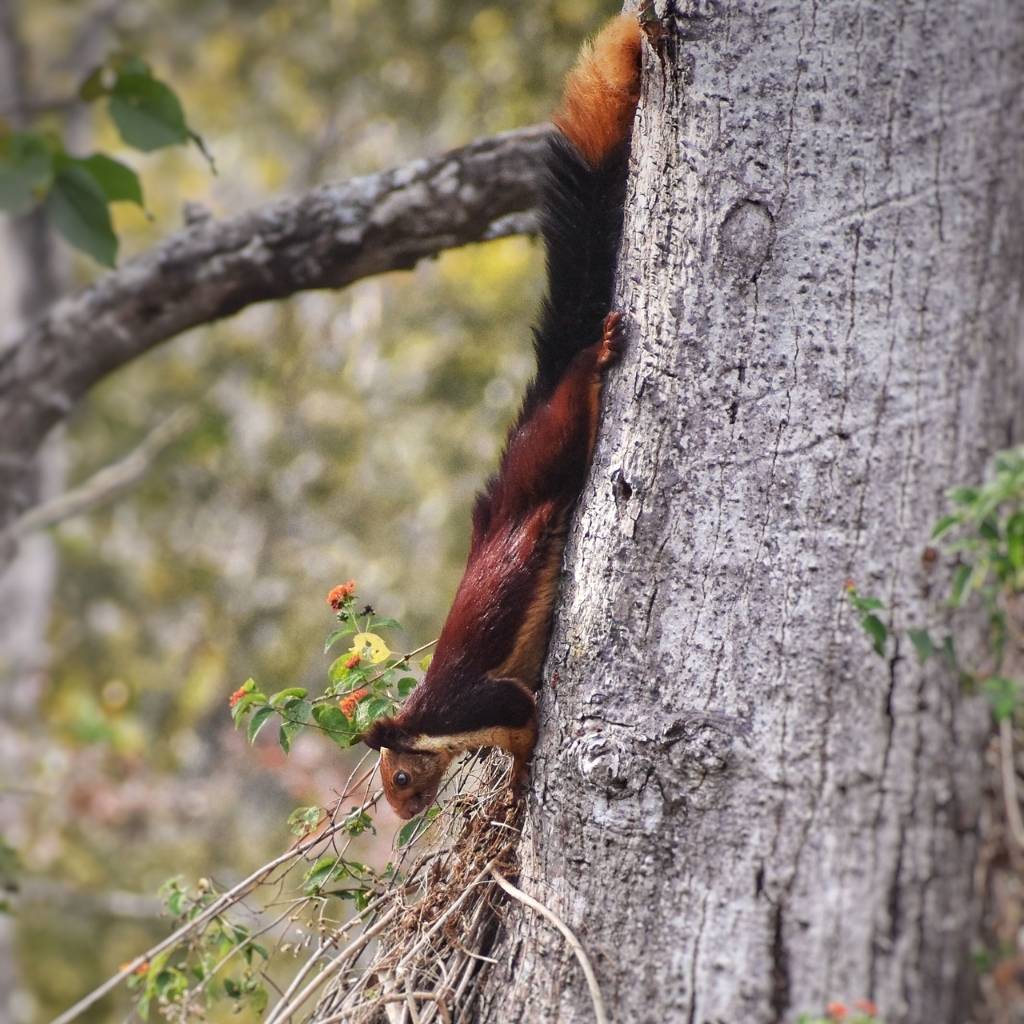 Endangered and Endemic Species of Kabini
Kabini is a sanctuary that protects some of the most elusive and endangered species in the world. Among its treasured residents is the elusive black panther, a sleek and stealthy creature with an enigmatic nature. Asian wild dogs, or dholes, roam the forest in packs, displaying formidable hunting skills. Furthermore, Kabini's dense vegetation provides refuge for the pangolin, a critically endangered mammal whose scaly armor hides its vulnerability. Kabini is a sanctuary of immense importance for the conservation and protection of these iconic and vulnerable species.
Birdlife in Kabini
Kabini's vibrant avian wonders will mesmerize you. With over 300 species of birds calling this paradise home, it's a birdwatcher's utopia. Marvel at the sight of the resplendent Malabar Trogon, the colorful Indian Pitta, and the melodious calls of various barbet and woodpecker species. Encounter the elusive Jungle Owlet, catch a glimpse of the majestic Brown-fish Owl, and be captivated by the aerial acrobatics of the Indian Roller. An exhilarating experience for bird enthusiasts and nature lovers alike, Kabini is a symphony of feathers and flight.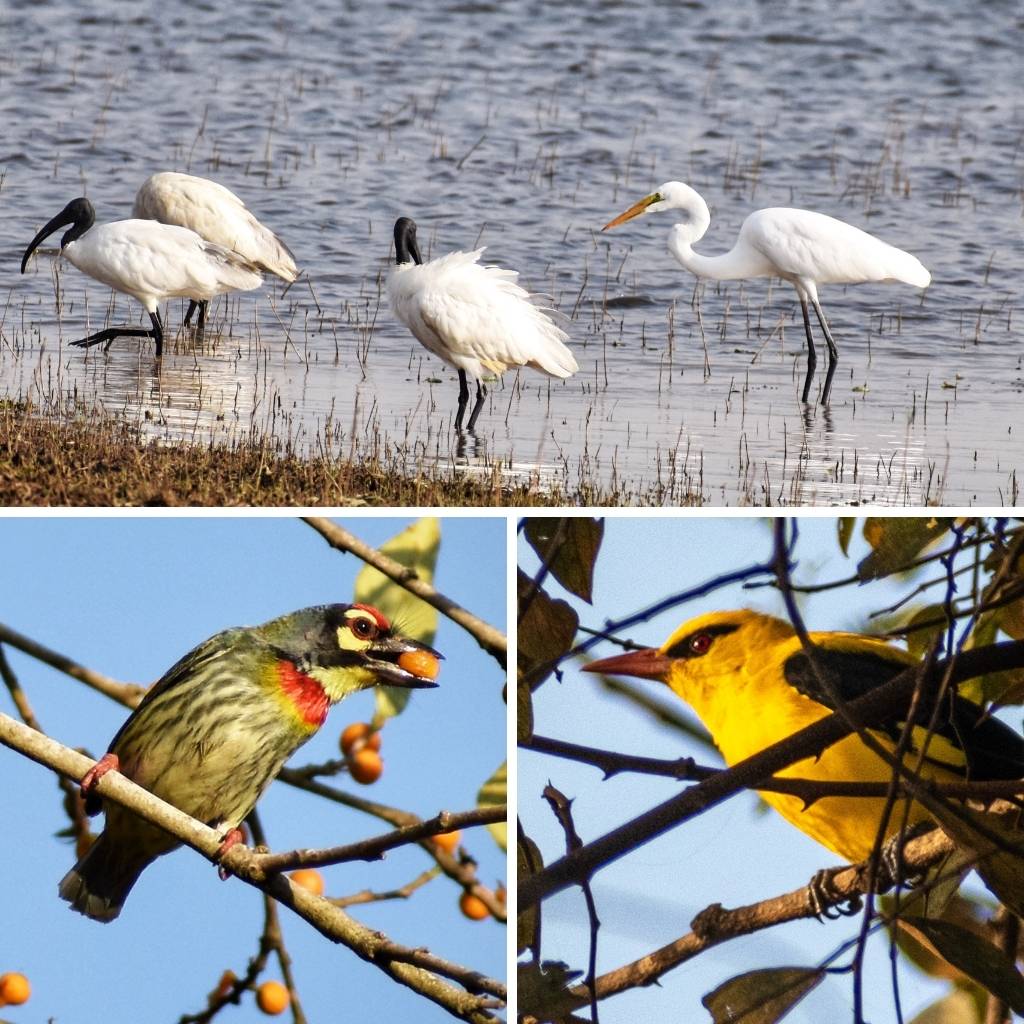 Tree Species in Kabini
Dive into the remarkable world of Kabini's tree species, where over 250 varieties thrive in this enchanting forest. Among these arboreal wonders, you'll find majestic teak, known for its durability and elegance. Adding fragrance to the air is sandalwood, while rosewood's dark and rich hues make it a true sight to behold. Kabini's diverse and captivating flora is completed by stately silver oak trees with their shimmering leaves, inviting you to explore a realm where nature's beauty knows no bounds.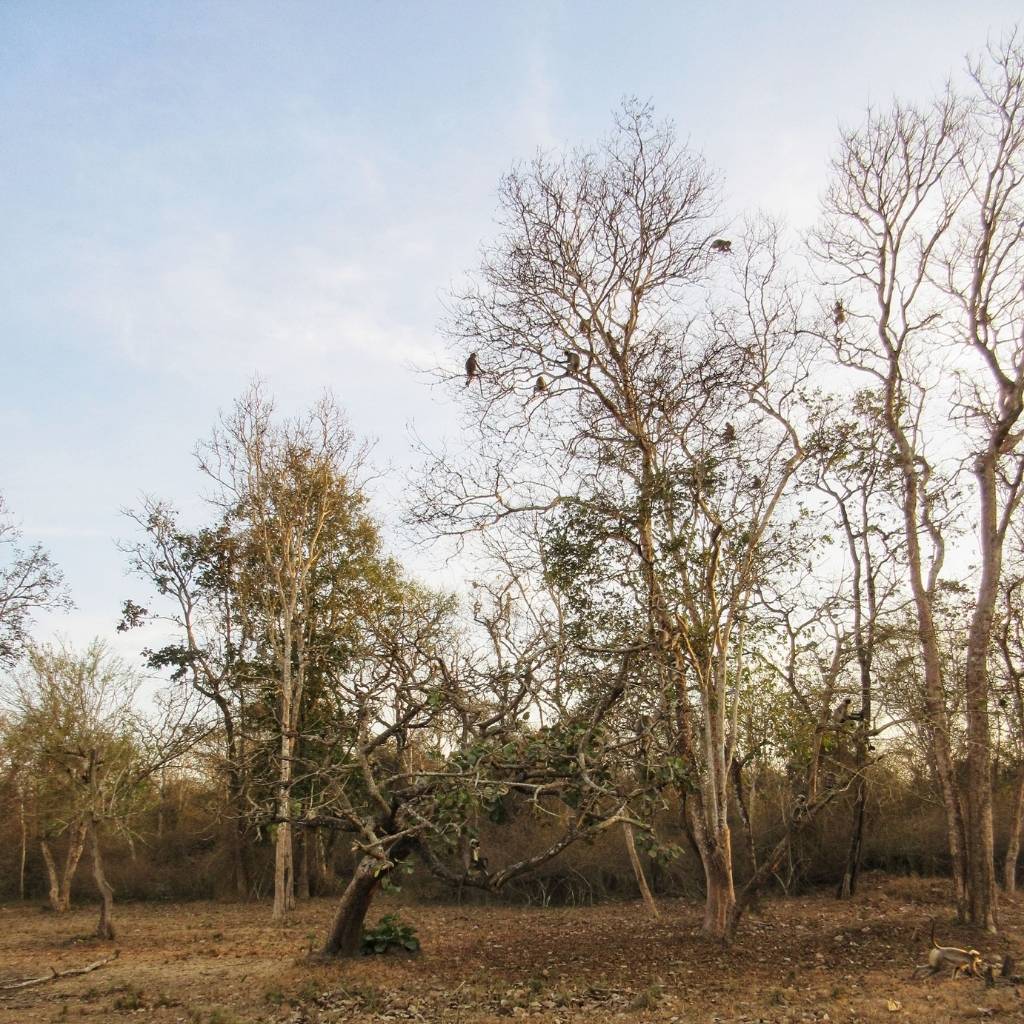 Ecotourism in Kabini
Ecotourism in Kabini showcases the region's natural wonders while promoting responsible and sustainable travel practices. Furthermore, tourism promotes conservation efforts and creates a harmonious balance between the preservation of nature and the creation of employment opportunities.
Safari and Wildlife Experiences
Kabini is a wildlife adventure destination where amazing safari experiences await at every turn. Explore the vast expanse of the Kabini forest aboard the Canter bus safari. Experience the thrill of encountering majestic elephants, elusive tigers, and a myriad of fascinating wildlife species as you venture deep into the wilderness. Jeep safaris offer a more intimate and immersive experience as you navigate rugged terrain and witness nature's beauty up close. A boat safari through the calm backwaters is a great way to spot crocodiles basking in the sun and spotting a multitude of birds.
Accommodation Options in Kabini
Tourists can choose from a variety of accommodations in Kabini, depending on their needs and preferences. Visitors can choose from luxury resorts, budget-friendly lodges, or eco-friendly homestays.
In addition to spacious rooms and private decks, the luxury resorts like Kabini River Lodge (popularly known as JLR) offer stunning views of the surrounding forest. Additionally, they offer guided safaris and nature walks in Kabini's wilderness.
Several farmhouses and homestays offer comfortable rooms and essential amenities for travelers on a budget. Budget accommodations like these are perfect for backpackers, families, and solo travelers.
Responsible Tourism Practices in Kabini
It is Kabini's commitment to promote responsible tourism practices that benefit the local community as well as the environment. In order to protect the natural habitat of the animals, wildlife sanctuaries and national parks in the region follow strict guidelines.
In order to maintain sustainable tourism, tourists are encouraged to avoid littering, respect wildlife, and conserve natural resources. Kabini offers visitors the opportunity to learn about the local culture and traditions.
Kabini is waiting for you…
A visit to Kabini is an unforgettable experience because it offers a unique and diverse ecosystem. It is a unique destination for nature lovers, due to its rich biodiversity, spectacular landscapes, and a wide variety of wildlife. We must, however, remember that Kabini is not just a tourist destination, but a fragile ecosystem that must be safeguarded and conserved.
The habitat of Kabini's diverse flora and fauna can thrive by promoting responsible tourism practices. It is our responsibility to protect the environment and preserve it for future generations to enjoy. As a community, let's work together to conserve the environment and make Kabini a sustainable and responsible tourist destination.
Disclaimer:
This blog may contain affiliate links. At no extra cost to you, we may get a small commission if you buy anything. All products and services we endorse have been personally used or come highly recommended to us. These incomes allow us to keep the community supported and ad-free.