Complimentary of free transit visas are a part of promotional strategies of a country. In order to promote travel & tourism as well as their airlines, some countries offer a free transit visa on arrival. One such country is Qatar. You can avail free transit visa while transiting Doha on Qatar Airways with a layover between 5 to 96 hours. This is an opportunity to explore the city, take a transit tour or plan a short meet up with family or friends.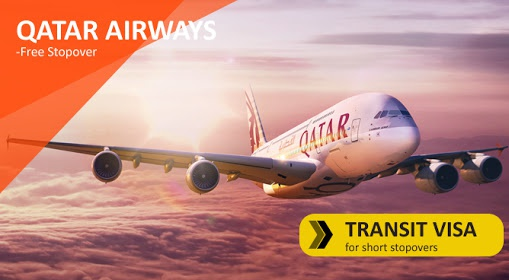 Qatar Airways introduced a complimentary transit visa in 2017. This happened when few Gulf countries cut their ties with Qatar and prohibited their airline to use their airspace. This resulted in longer trip time, inefficient routing and increased fuel cost for Qatar Airways, eventually resulting in lower sales. Additionally, the schedule of connecting flights went haywire resulting in extended layovers. The free transit visa was an attempt to attract more travelers during this period.
They offer 4/5 star hotel stay inclusive of food and free transit visa to business/first class passengers. They also offer additional perks to economy class travelers with higher class fare booking.
I had utilized this facility once during my 22-hour layover. I enjoyed some great food and a rested night at Hotel Oryx Rotana, a 5-star property. The next day, I took a hop-on and hop-off bus to explore Doha before my connecting flight later that evening.
Did you know – The Most Powerful Passport in the World
There are several airlines that offer conditional transit visas free of cost. Another such airline is Ethiopian Airlines. If they can't provide you a connecting flight with a short layover then you get a free visa on arrival. However, they offer free accommodation only to business class travelers.
I had the opportunity to capitalize on this offer twice during my travels. I enjoyed exploring the beautiful city of Addis Ababa.
Image credit: google