Did you know that some countries offer complimentary transit visas? This means that if you are in extended transit through their country, you are not required to obtain a visa to leave the airport and explore the city. Many countries offer this benefit to travelers flying on their national airlines to promote travel and tourism. It is important to understand the requirements for obtaining a complimentary transit visa if you intend to travel through one of these countries. Here are all the details you need to know about complimentary transit visas.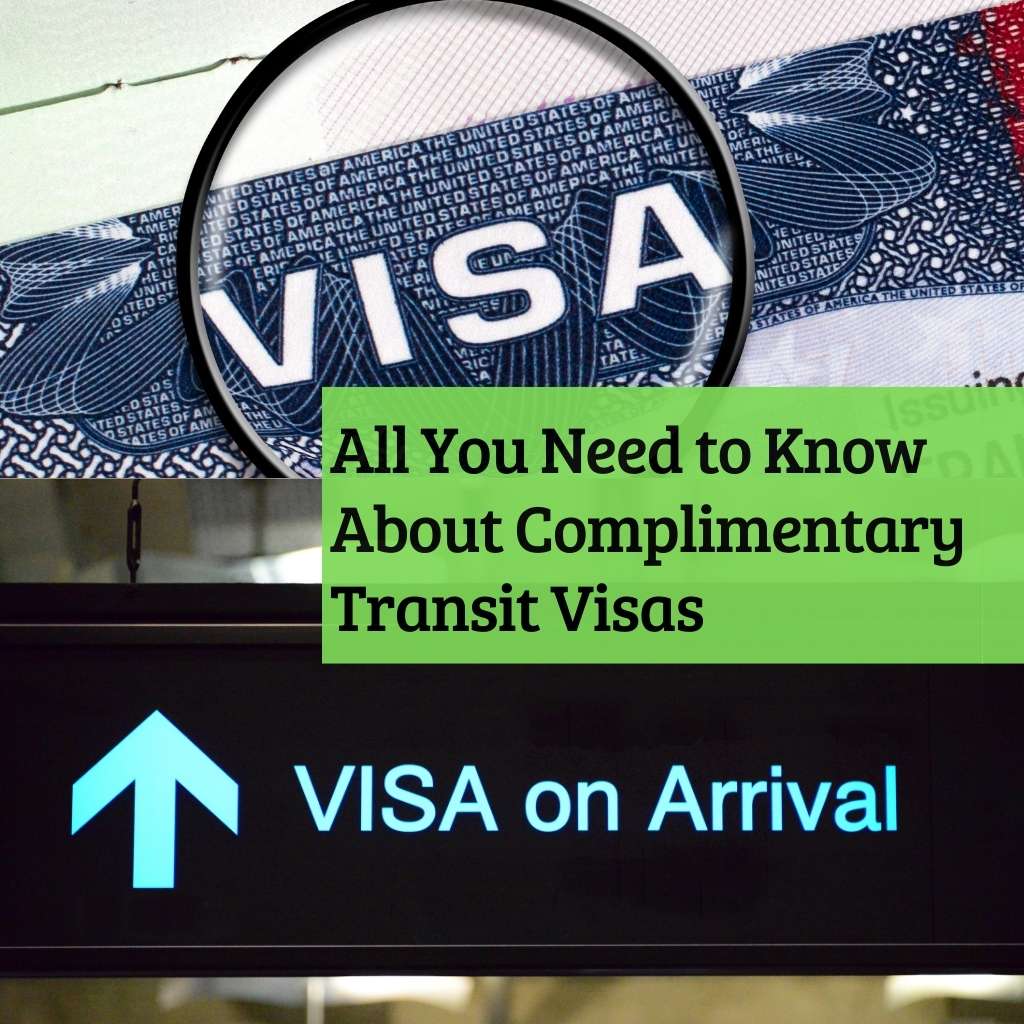 Basic understanding
First, complimentary transit visas are valid for a limited period. In most cases, this is between 24-48 hours, although some countries may extend the time to 96 hours if you can provide proof that your trip requires an extended stay.
Second, complimentary transit visas don't necessarily always grant you access to the entire country. You are usually only allowed to leave the airport and explore the city, but many complimentary visas permit you to visit other parts of the country as well. It's important to check with your destination country for exact restrictions.
Third, complimentary transit visas are often restricted to certain airlines or countries. They are only available when traveling on the national airline of that country, while others may be restricted to travelers from certain countries. In addition, not all flights qualify for such visas.
Finally, complimentary transit visas are not available everywhere. Check with your destination country to see if complimentary transit visas are offered and what the requirements are for receiving one. It's also important to make sure that you understand all of the restrictions associated with complimentary transit visas so that you can make the most of your time in the country.
My experience
The following are some examples and methodologies of how I availed of complimentary transit visas and explored the city virtually for free.
I usually scout for flights with extended transit on WayAway and Skyscanner websites. They are the best in business when it comes to flight comparisons and great deals. I have got enumerable deals through them which I could not find elsewhere.
Qatar Airways introduced a complimentary transit visa in 2017. This happened when a few Gulf countries cut their ties with Qatar and prohibited their airline to use their airspace. This resulted in longer trip time, inefficient routing and increased fuel costs for Qatar Airways, eventually resulting in lower sales. Additionally, the schedule of connecting flights went haywire resulting in extended layovers. The free transit visa was an attempt to attract more travelers during this period.
They offered 4/5 star hotel stay inclusive of food and free transit visa to business/first class passengers. They also offered additional perks to economy class travelers with higher class fare booking.
I utilized this facility once during my 22-hour layover while I was returning from Africa to Bangalore. I enjoyed some great food and a rested night at Hotel Oryx Rotana, a 5-star property. The next day, I took a hop-on and hop-off bus to explore Doha before my connecting flight later that evening.
DID YOU KNOW? – Doha's roads, bridges and underpasses have been designed with unique themes. It is a city where the roads unfold stories.
Another such airline is Ethiopian Airlines. If they can't provide you with a connecting flight with a short layover then you get a free visa on arrival. However, they offer free hotel stays only to business-class travelers. I had the opportunity to capitalize on this offer twice during my travels. I enjoyed exploring the beautiful city of Addis Ababa.
Usually, I browse through TripAdvisor and list down the places I can visit in a short period. It allows you to plan your itinerary from a comprehensive list of options. I usually choose places that I could easily reach by public transportation. In addition, you can rent a car and explore the area on your own. With Discover Cars, you can compare rates among various operators in that country.
Did you know? – The Most Powerful Passport in the World
Other airlines popular with travelers for extended transit include Air France and Singapore Airlines. Paris and Singapore are two of the most beautiful cities to visit if your transit is at least 10 hours long. The authorities will provide you with temporary access to step out of the airport and explore the city via their designated hop-on-hop-off buses. Unfortunately, both of these airlines have discontinued this service post-covid. Do keep an eye out if they reintroduce it in the future.
In summary
Complimentary transit visas are a great way for travelers to save money and explore new cities. Make sure to research the complimentary transit visa requirements for any destination country you plan on traveling through to take full advantage of this travel perk.
Disclaimer:
This blog may contain affiliate links. At no extra cost to you, we may get a small commission if you buy anything. All products and services we endorse have been personally used or come highly recommended to us. These incomes allow us to keep the community supported and ad-free.