Monsoon season is a great time to explore the beauty of Tamil Nadu. This region is one of the most popular tourist destinations in India, thanks to its diverse landscape and rich culture. The monsoon rains bring a sense of freshness and serenity to the area, making it a great time to enjoy all that Tamil Nadu has to offer. There are plenty of things to do in Tamil Nadu, from sightseeing to indulging in local cuisine. So if you're looking for an exciting and rewarding travel experience, be sure to visit Tamil Nadu during the monsoon season!
Here are 7 things to do in Tamil Nadu when it rains:
1. Take a scenic train ride through the Nilgiri mountains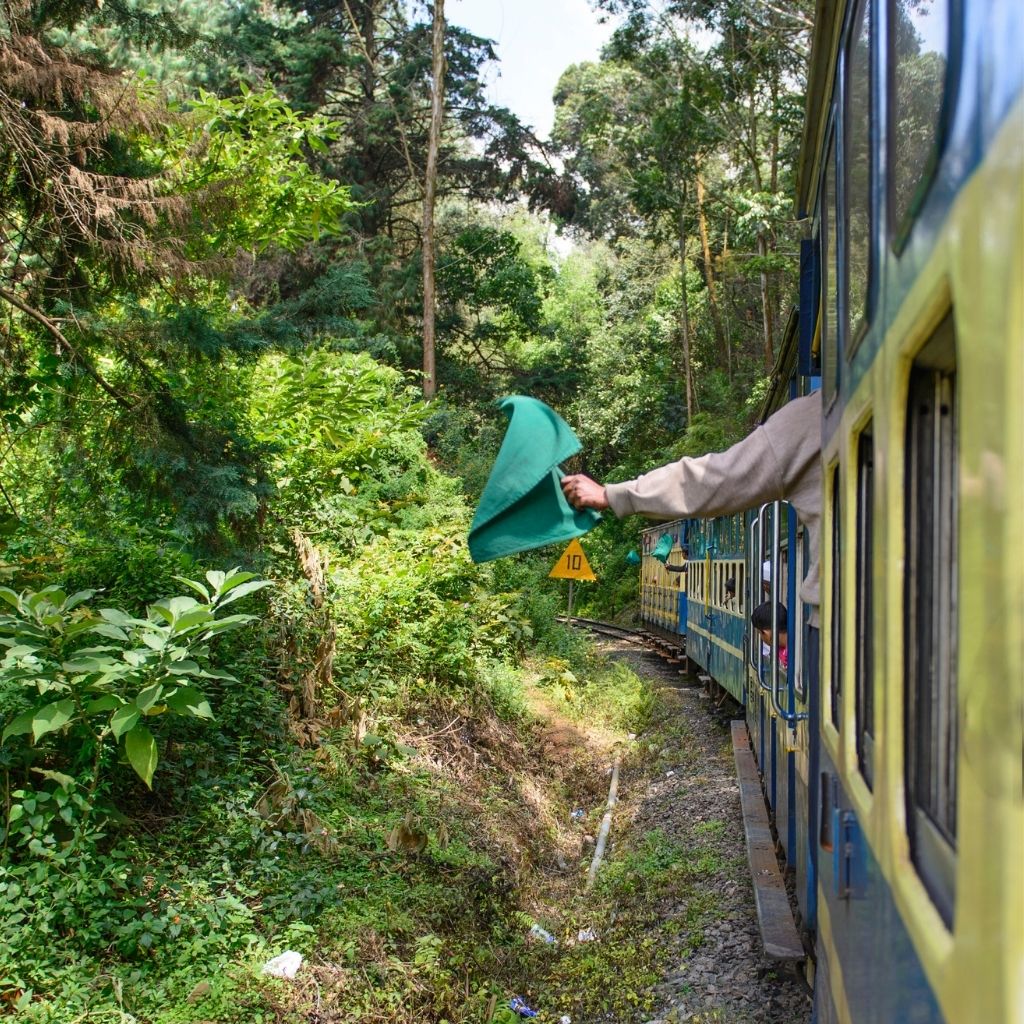 The Nilgiri mountains are a beautiful sight to behold during the monsoon season. A scenic train ride through these mountains is a must-do activity for any traveler visiting Ooty, Coonoor, or Kotagiri during the monsoon. The Nilgiri Mountain Railway is a UNESCO World Heritage site, and for good reason. The train ride from Ooty to Mettupalayam is one of the most scenic in the world, offering breathtaking views of the Nilgiri Hills as they are blanketed in mist. The journey takes about four hours.
As the rain lashes the windows of your compartment, you can take in the sights and sounds of the Nilgiri hills in all their verdant glory. The air is thick with the scent of damp earth and fresh leaves, and the mist-clad hillsides are a sight to behold. The journey takes you through picturesque towns and villages, past cascading waterfalls and lush green fields. It is an unforgettable experience, one that you will cherish for a lifetime. So make sure to include a train journey to the Nilgiri mountains when it rains. Ooty is also one of the amazing places to visit in Tamil Nadu during monsoon.
Things to know: Major train stations along this route include Udagamandalam (Ooty), Coonoor and Mettupalayam. One can board and deboard the train at any of these stations.
2. Drive to the remote hills of Eastern Ghats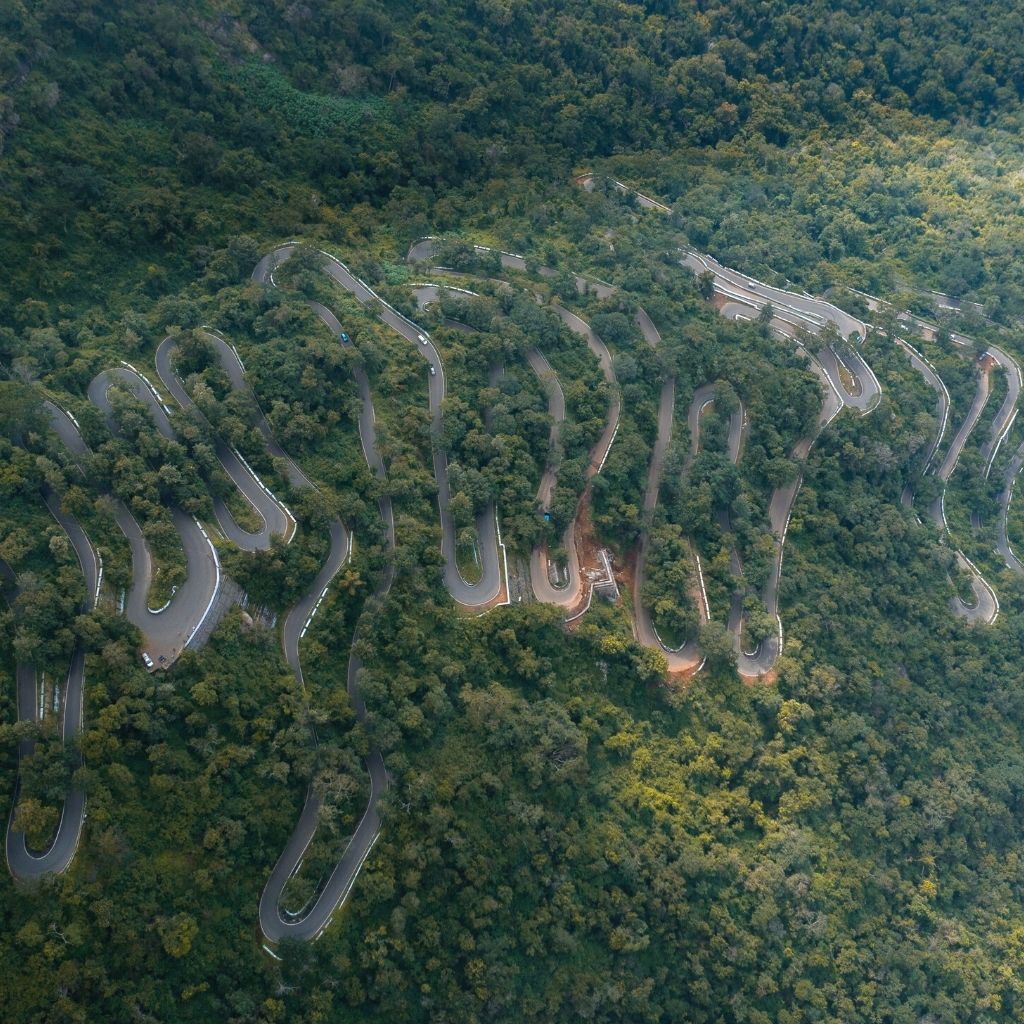 There's something special about driving in the rain. As the drops patter against the windshield, the world outside seems somehow more alive. And when the rain is coming down in sheets, it can be downright exhilarating. This is certainly the case on a drive through the remote hills of Tamil Nadu's Eastern Ghats. They are home to some of the most breathtaking scenery in South India. Twisted trees cling to red cliffs, and verdant fields give way to jungle-clad valleys. The region is also home to a wealth of wildlife.
For those looking to escape the hustle and bustle of city life, a rainy drive through the Eastern Ghats is the perfect way to connect with nature. The roads are slick and curvy with limited visibility, but there is a feeling of excitement in the air. Every curve in the road brings new surprises, from waterfalls tumbling down cliffs to hidden valleys blanketed in mist. Winding roads take you past quaint villages and through dense forests, offering a glimpse into a way of life that has remained unchanged for centuries. It will be an unforgettable experience and one that you would always look forward to each monsoon.
Things to know: Jawadhu Hills, Kolli Hills, Yelagiri and Yercaud are some of the best places to go for a road trip in Tamil Nadu during the monsoon.
3. Camping in Tea Gardens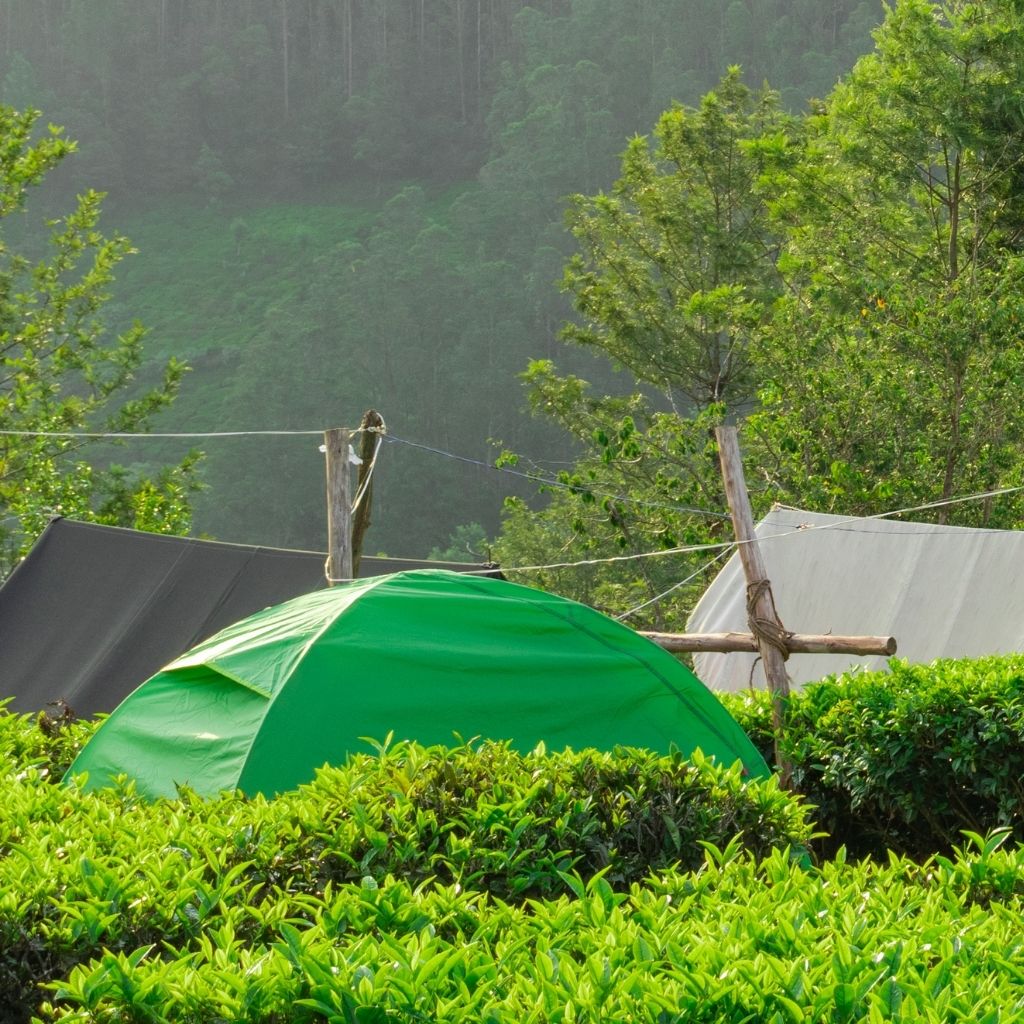 There's nothing quite like camping in the rain. The sound of the rain, the smell of wet earth, and the feeling of being surrounded by nature can be incredibly invigorating. And there's no better place to enjoy monsoon camping than in the tea gardens of Tamil Nadu. The rolling hills and lush foliage provide the perfect setting for a peaceful getaway. And when the rains come, the landscape is transformed into a veritable paradise.
As the rains recede and the sun shines bright again, the Tea Gardens of Tamil Nadu come alive in all their greenery. The best way to experience this picturesque land is by camping in the midst of it, surrounded by nothing but the serenity of nature. Just pitch a tent under a tree, and let the sound of raindrops lull you to sleep. In the morning, wander around the tea plantations and breathe in the fresh scent of wet soil and leaves. Take a dip in a sensuous waterfall, or go for a hike through mesmerizing forests. Whatever you do, make sure to savor every moment of this unique experience. For there is nothing quite like monsoon camping in the Tea Gardens of Tamil Nadu. There are lots of unique excursions and experiences in Tamil Nadu on Viator.
Things to know: Ooty, Kotagiri and Kolukkumalai (Theni) have some of the best campsites in the tea gardens of Tamil Nadu.
4. Kayaking and Paddle Surfing in Mangrove Forest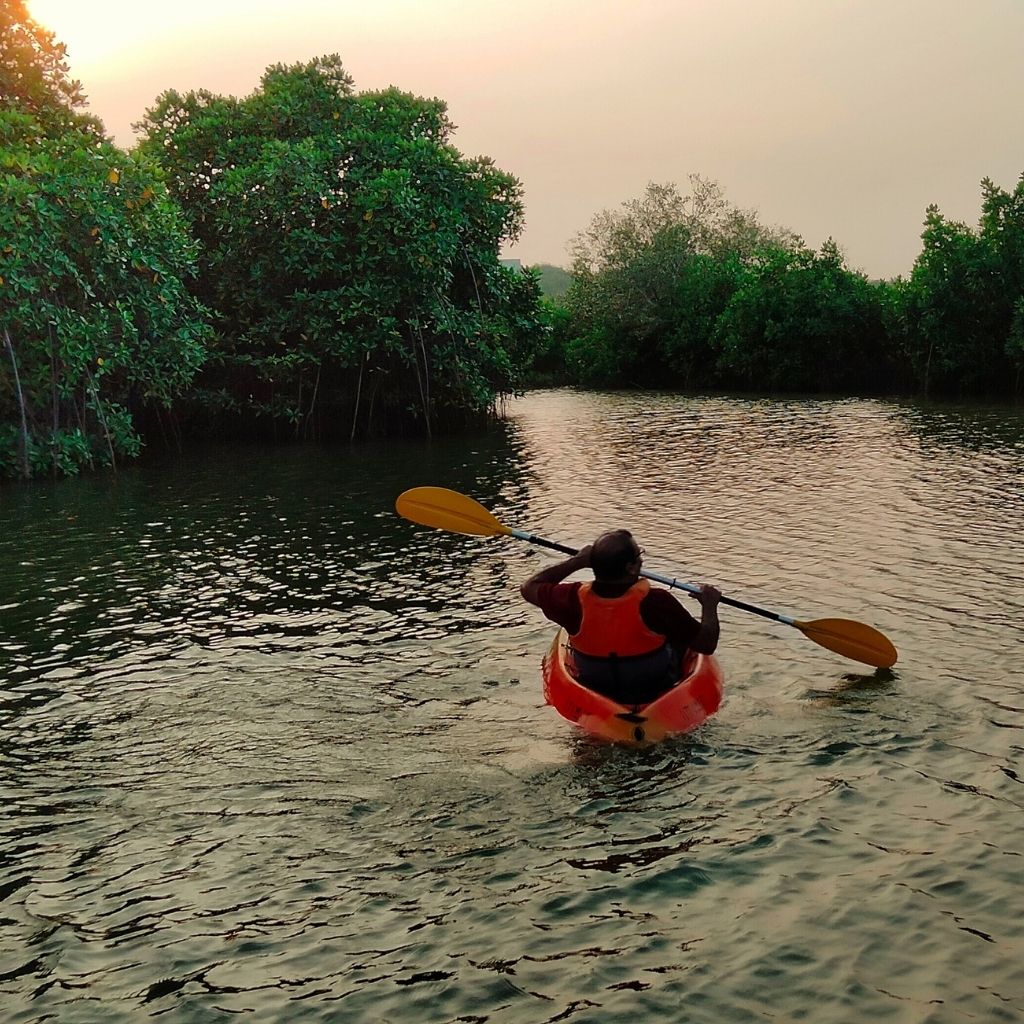 The Tamil Nadu monsoon is an exhilarating time to paddle through the state's intricate mangrove forests. As the rains bring new life to the trees and birds, the waterways come alive with activity. Kayaking and paddle surfing are great ways to explore the forest and get a front-row seat to all the action. The Mangrove Forest is home to a variety of birds and reptiles, and during the monsoon season, it is common to see them using the waterways as a means of transportation.
The Mangrove forests of Tamil Nadu are a beautiful and unique ecosystem. During the monsoon season, these forests are especially stunning, with the rain creating a mist that hangs in the air. In addition, the Mangrove forests are a great place to relax and unwind, away from the hustle and bustle of city life. With a little planning and preparation, paddling through the Mangrove forest can be an enjoyable and educational experience for all. I stayed at Mangrove Bay Eco Camp near Chidambaram, which offers kayaking and paddle surfing experiences.
Things to know: Killai backwaters region in Tamil Nadu with thousands of hectares of mangrove forest is ideal for kayaking and paddle surfing.
You might be interested in exploring Offbeat Places in Coastal Tamil Nadu.
5. Cycling in the French quarters of Pondicherry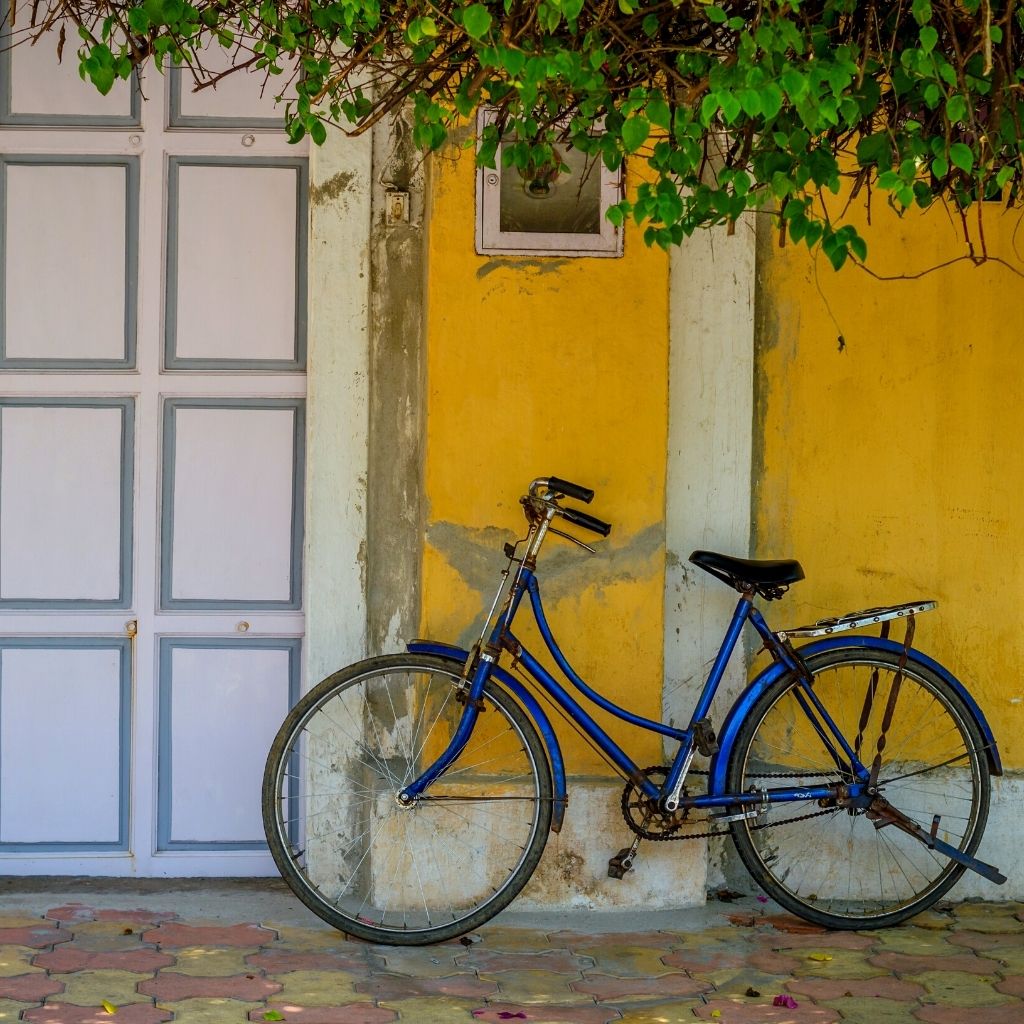 Pondicherry is divided into two parts – the French Quarter (Ville Blanche) and the Indian Quarter (Ville Noire). The French Quarter is full of charming colonial buildings, tree-lined streets and beautiful murals. It is a beautiful sight during the monsoon season. The streets are lined with trees that provide welcome relief from the rains, and the air is filled with the fragrance of wet earth and blossoming flowers. But the monsoon also brings with it a unique form of transportation: the cycle.
Cycling is the best way to explore this part of town. You can leisurely pedal your way through the streets, stopping to admire the architecture or take in a view of the Bay of Bengal. There are also plenty of cafes and shops to stop at along the way. If you're feeling adventurous, you can even cycle out to Auroville, an experimental township just outside of Pondicherry. Whether you're a seasoned cyclist or a beginner, cycling in Pondicherry during the rainy season is an experience not to be missed.
Things to know: In Pondicherry, you can easily rent a cycle or a motorbike at an affordable price.
6. Trek to hidden waterfalls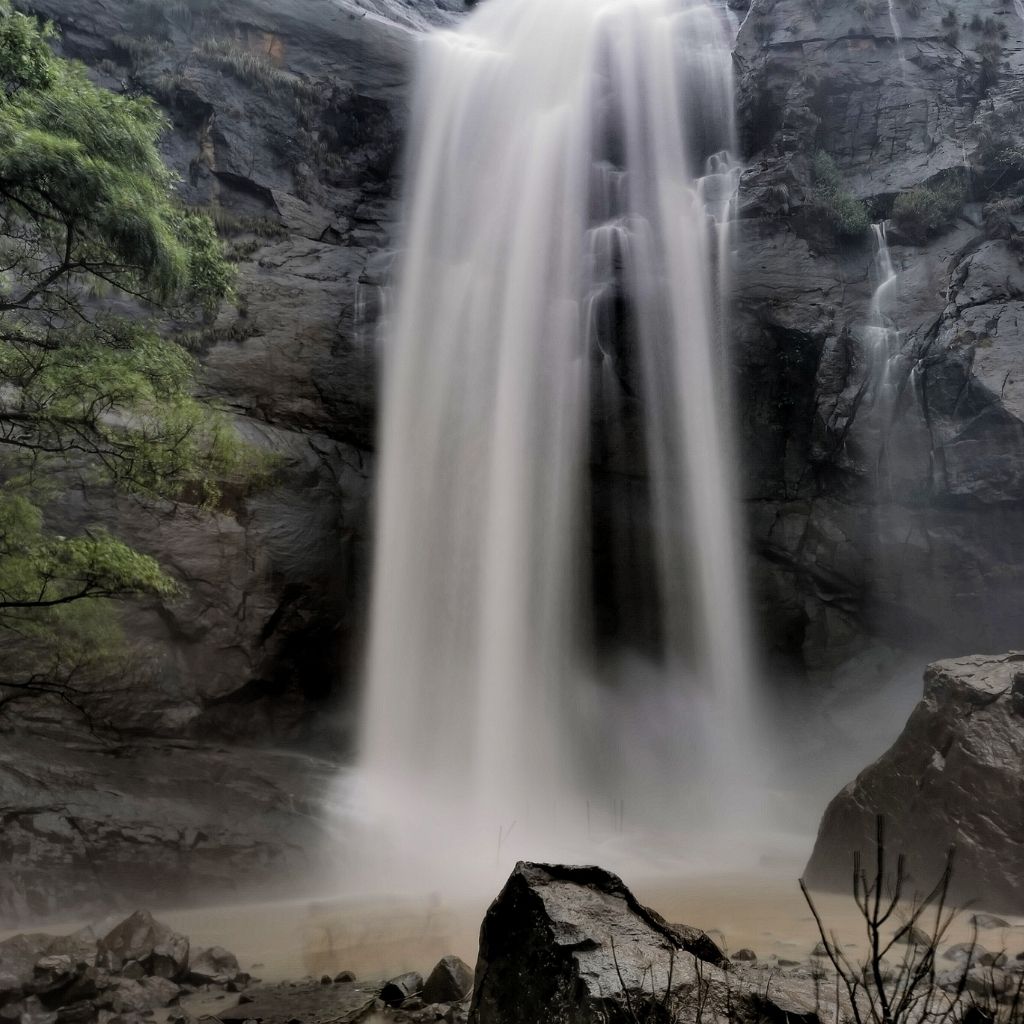 Monsoon season is the best time to explore the hidden waterfalls of Tamil Nadu. The rainfall fills up the rivers and streams, making them perfect for swimming and picnicking. And, with the dense foliage providing extra coverage, you can enjoy a refreshing dip without worrying about sunburn. The best way to reach these hidden gems is by trekking through the jungle. Keep your eyes peeled for signs of wildlife, and be sure to pack plenty of water and snacks.
With the rains comes the opportunity to discover these natural wonders, which are hidden away in the forests and hills. There are many different trails to choose from, each with its unique features. Regardless of which route you take, you are sure to be mesmerized by the beauty of these falls. With a little preparation, you can have an amazing adventure while avoiding the crowds that flock to Tamil Nadu's more famous attractions.
Things to know: Coimbatore, Kodaikanal, Yercaud and Kolli Hills are some of the best places in Tamil Nadu to trek to discover hidden waterfalls.
7. Indulge in local street food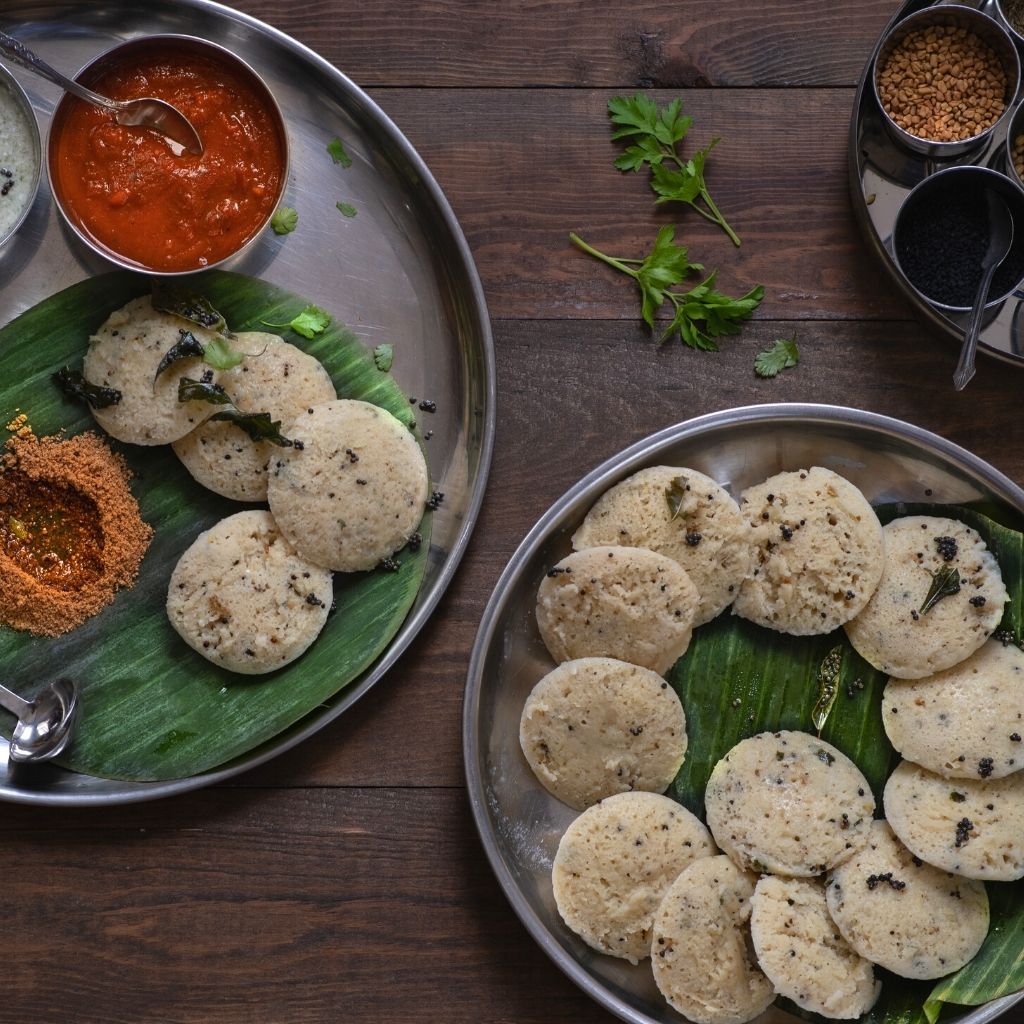 When the rains come to Tamil Nadu, so does an abundance of delicious street food. The rain-washed streets and the cool weather make for the perfect setting to enjoy some delicious, piping hot dishes. There are plenty of mouth-watering options to choose from. Some of the most popular street foods are Sambar dipped Idli and Kothu Parotta, a dish made with shredded wheat flatbread, eggs, and spices. Another popular dish is Kalaki, a South Indian egg omelet prepared with onion and served with chutney.
Another favorite is Paniyaram, dumplings made from fermented rice batter and served with a variety of chutneys. And don't forget the Bhajji, a vegetable fritter that is often served as an appetizer. For something sweet, you can enjoy payasam, a creamy pudding made with milk and sugar. No matter what you're in the mood for, you're sure to find something to your liking on the streets of Tamil Nadu during monsoon season. You can enjoy private tours for food and cooking in Tamil Nadu with GetYourGuide. It is also my preferred website for private tours, as their guides are very knowledgeable.
Things to know: Chennai is famous for its street food, especially the roadside Idlies.
Popular Tours in Chennai
Summary
Tamil Nadu is a beautiful region that comes to life during the monsoon season. The rains bring a sense of freshness and serenity to the area, making it a great time to enjoy all that this region has to offer. There are plenty of interesting facts about Tamil Nadu, from adventure and sightseeing to indulging in local cuisine. If you're looking for an amazing adventure during monsoon season, be sure to check out some of these activities!
Disclaimer:
This blog may contain affiliate links. At no extra cost to you, we may get a small commission if you buy anything. All products and services we endorse have been personally used or come highly recommended to us. These incomes allow us to keep the community supported and ad-free.