Until the age of 26, I had never stepped into an airplane. There was no stopping me after that.
My first trip took me to five countries and 40,000 kilometers around the world.
Because the Internet was not yet a household name, there were no mobile phones or Google Maps either. It was just me, my passport, and those paper ticket stubs for flights that left every few days.
Now, after 20 years of globetrotting, I have a lot of experience to share. I have made a lot of mistakes and I don't want first-time travelers to make those same mistakes.
So, if you're new to travel and want to avoid making the same mistakes I did when I first started? Here are 10 helpful tips from someone who knows what it's like at the other end of this journey.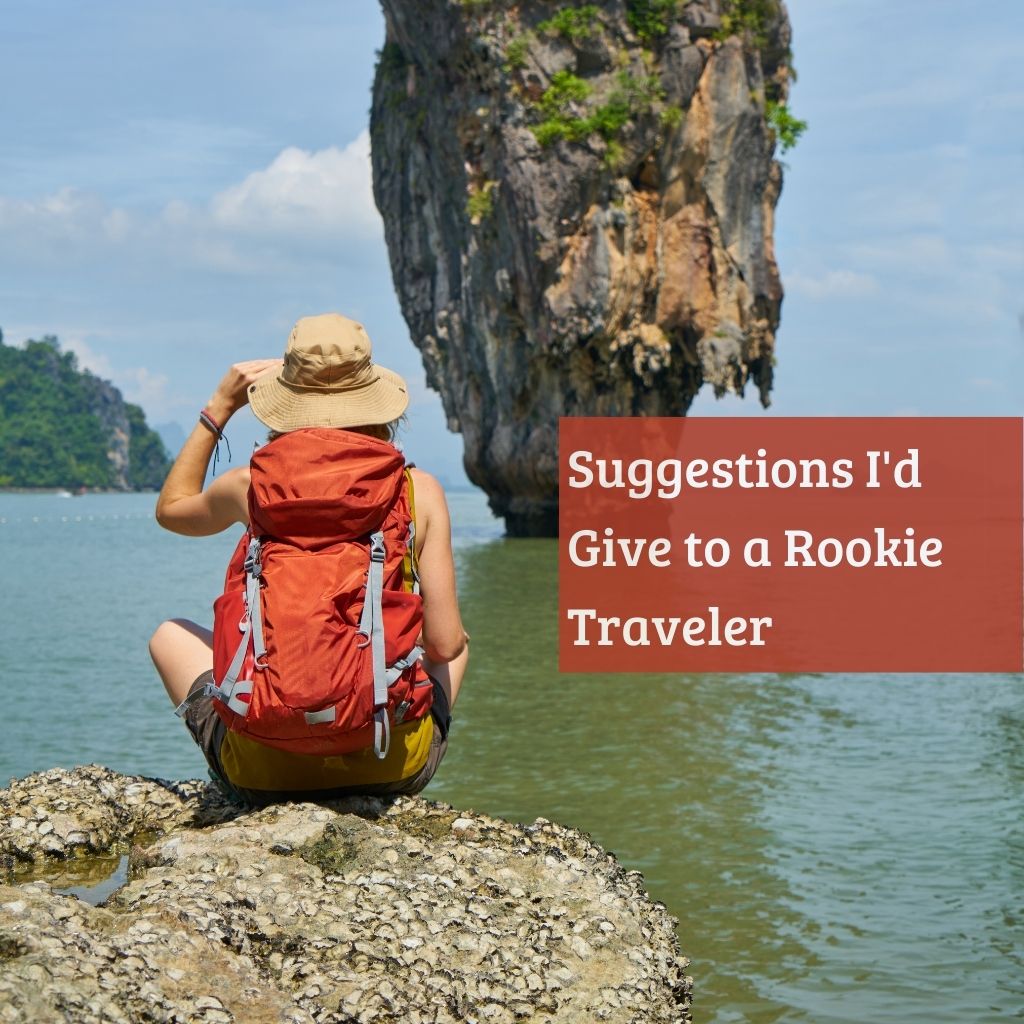 1. You don't need to count your fingers after shaking hands with a stranger
When you're new to travel, it can be daunting to strike up a conversation with a stranger. You might be worried, or you might just feel shy and introverted.
Don't worry, the world is still a safe place.
It's important to remember that everyone is in the same boat. Everyone is new to travel at some point, and everyone is looking for someone to talk to. So don't be afraid to take the first step.
Talk to someone who looks friendly, and see where the conversation takes you. You might be surprised at how easy it is to connect with someone from a different culture. And even if the conversation doesn't go well, you have nothing to lose. So go ahead and take the plunge – you might just end up making a new friend for life.
2. Dare to step outside your comfort zone and challenge yourself
Travel is one of the best ways to grow individually and without any instructors. It is one of the most rewarding experiences a person can have. It allows you to step outside your comfort zone and explore new places, try new things, and open up yourself to new experiences and ideas.
There will be moments when it is uncomfortable and frightening, but that's part of the adventure. Take a leap of faith and try something new beyond what you are used to.
Scuba diving, camping, kayaking, and eating local street food are all great ways to challenge yourself and learn about different cultures. You may not always feel at ease, but your travels will leave you more self-assured and with a greater appreciation for the world around you.
I've gone scuba diving, kayaking, river rafting and swimming with wild dolphins on several occasions. I'm still not sure how to swim.
3. Make a solo trip to get rid of your fear
Don't let fear hold you back and keep you in your comfort zone. Don't forget, you aren't the first person to travel the world solo.
Every year, millions of people make their way around the globe, and there are plenty of resources to help you along the way. From travel forums to Couchsurfing groups, there is no shortage of people who are willing to offer advice and assistance. And while you may make mistakes along the way, don't forget that everyone does. You'll be surprised at how quickly you learn from them.
Don't forget that most people are kind and helpful, even when you're in a new and unfamiliar place. Embrace your solo trip and get ready for an adventure of a lifetime.
I've taken several solo trips around the world, but the first solo trip in my home country after 20 years and I still regret for being so late.
4. Don't go by online reviews and travel advisories
When planning a trip, it's easy to get overwhelmed by the wealth of information available online. Travel advisories and reviews can provide a helpful starting point, but it's important to remember that they are often biased and generalized.
For a more accurate picture of what a destination is like, try connecting with locals through meetups and events organized by Couchsurfing. You can also ask other travelers you meet for recommendations. By taking the time to gather first-hand information, you'll be able to avoid the pitfalls and truly experience the best that a destination has to offer.
When I was researching travel advisories for my first trip to Haiti, I was terrified. In reality, I never felt threatened and went there ten times.
5. Keep some more cash – you are unlikely to return to the same place again
For many of us, travel is a once-in-a-lifetime experience. Travel is not that expensive. However, it is important to be smart about your finances when you travel. This approach can often lead to disappointment, as unexpected expenses inevitably crop up.
It is wise to leave home with at least $500 extra than your budget. This will help to cover unexpected costs, such as missed flights, lost luggage, or an unplanned activity you may not want to miss. But you should avoid impulse spending and stick to your budget with a buffer.
I always keep an extra credit card to cover unexpected costs and enhance my travel experience.
6. Travel for yourself, not for social media
It can be tempting, when planning a trip, to pack as many cities and activities as possible into your itinerary. However, this can often lead to a stressful and exhausting trip.
A better approach is to focus on quality over quantity. Choose one or two destinations and take the time to explore them. This will allow you to truly experience all that they have to offer, without feeling rushed or overwhelmed.
Additionally, by avoiding the temptation to document your every move on social media, you can focus on enjoying the trip for yourself. Slow travel is an opportunity to step away from every day and connect with new people and cultures.
When I traveled to Eritrea, my phone didn't work because there was no Internet. It was a great trip for me because of the digital detox.
7. Travel light, travel smart
When it comes to packing for a trip, less is definitely more. It's not necessary to throw everything and the kitchen sink into your bag, you can purchase things along the way.
Stick to the essentials and travel light. Not only will this make your journey more comfortable, but it will also be easier on your wallet. Hotels usually provide toiletries and accessories, so there's no need to pack these items.
If you're carrying less luggage, you'll be more efficient and agile – able to explore your destination without being weighed down.
8. First things first – get a local SIM card when you arrive
When you travel to a new country, the first thing you should do is buy a local SIM card at the airport. It can be tempting to rely on free Wi-Fi, but having roaming data will make your life much easier. This may seem like an unnecessary expense, but it's a very good investment even if you are on a tight budget.
You can easily connect with friends and family without worrying about the cost of international roaming and finding a free hotspot. And if you're ever in an emergency, having access to data can be a lifesaver. It would be wise to bring an additional phone as well. That way, you'll always have a backup in case your primary phone stops working.
My local SIM was my lifesaver when I survived a medical emergency in Nigeria's remote part where there was no wifi and my international roaming phone did not connect to the network.
9. It's your plan, you can change it whenever you wish
When it comes to travel, there is no one-size-fits-all approach. Some people like to plan their trips down to the last detail, while others prefer to wing it. But what if you find yourself in a situation where you don't like the place you're visiting?
It ultimately comes down to what will make you happy. If you're not enjoying yourself, there's no reason to force yourself to stay. You can always change your plans and go someplace else.
It's quite normal to change your mind when traveling.
Nobody is expecting you to stick to a rigid itinerary. You are not answerable to anyone. But don't make impulsive decisions that you may later regret. Go with the flow and be flexible.
10. NEVER-EVER travel without an adequate Insurance
DO NOT listen to those who ridicule travel insurance…they are plentiful.
No one wants to think about what could go wrong on their vacation, but the truth is that emergencies can pop up from nowhere. Whether you're a newbie traveler or a seasoned pro, it's always important to have adequate travel insurance.
After all, the road is filled with uncertainty. From flight delays and lost baggage to medical emergencies, anything can happen when you're away from home. It is important to stay healthy and fit. Travel insurance gives you peace of mind and helps you travel worry-free, knowing that you're covered if something goes wrong.
Here are a few more articles you might want to read.
What happens if you don't have travel health insurance?
Is Travel Insurance Compulsory for Traveling Abroad?
How much does medical travel insurance cost for a US trip?
Don't let the unknown hold you back
The unknown can be a scary place. You can avoid rookie mistakes by following the advice of experienced travelers.
Stay positive and don't let your fears get the best of you.
Be prepared for anything and everything.
Trust your gut and go with your intuition.