Kodaikanal has a rich history that dates back to the 17th century when it was ruled by the Palaiyar tribal people. The British discovered the little town in the early 19th century. Due to its cool climate and scenic beauty, the British established Kodaikanal as a hill station in 1845.
Kodaikanal became a summer retreat for British officers and their families. They built several churches, bungalows, and parks. After India's independence in 1947, Kodaikanal continued to be a popular tourist destination. During the 1960s, Kodaikanal saw a surge in tourism due to its popularity among hippies and backpackers. Because of its natural beauty owing largely to the Western Ghats, this bustling hill station in Tamil Nadu today attracts tourists from all over the world.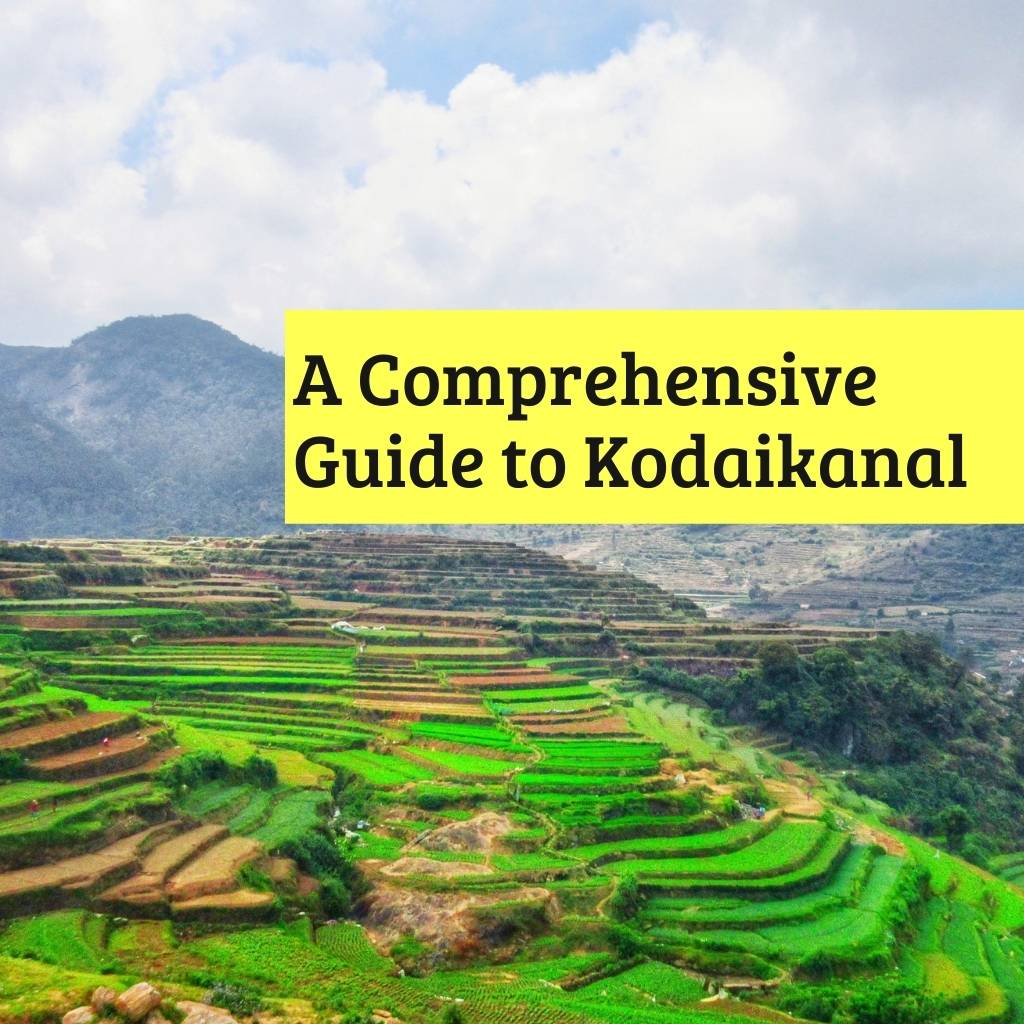 What to expect from the Kodaikanal trip?
A trip to Kodaikanal promises a memorable experience amid lush forests, serene lakes, and picturesque hills. You can expect these things from a trip to Kodaikanal:
Scenic beauty

: Popular for its stunning natural beauty, Kodaikanal is home to beautiful lakes, waterfalls, and forests. No matter where you go, you'll be surrounded by picturesque views.

Adventure activities

: There are plenty of adventure activities to choose from in Kodaikanal, including trekking, camping, cycling, and boating. Explore the hills and forests on a nature walk or hike, or take a peaceful boat ride on one of the many lakes in the area.

Cultural heritage

: There are many temples, churches, and museums in Kodaikanal, which offer a glimpse into the town's rich cultural heritage. Additionally, it is home to a number of historical bungalows and buildings that bear witness to its colonial past.

Delicious food

: There are several delicious dishes to choose from when you visit Kodaikanal, including spicy curries, rice dishes, and traditional desserts. There are many restaurants and cafes in the hill station where you can sample some of the local delicacies.

Relaxation

: It is the perfect destination for those seeking relaxation and rejuvenation. A leisurely stroll along the lake or one of the parks, or indulge a spa treatment are just a few of the things you can do in Kodaikanal.
A trip to Kodaikanal is a great way to relax and immerse yourself in nature and culture while escaping the hustle and bustle of city life.
How to Reach Kodaikanal?
There are many options to reach Kodaikanal:
By Air

: The closest airport is Madurai International Airport, which is 120 kilometers away. You can reach Kodaikanal by taking a taxi or a bus from there.

By Train

: Kodai Road Railway Station, located 80 km from Kodaikanal, is the nearest railway station. From there, you can take a taxi or a bus.

By Road

: There is good road connectivity to Kodaikanal. Buses or taxis are available from nearby cities, such as Madurai, Coimbatore, and Bangalore. It is a pleasant journey on well-maintained roads.
Also read: Best way to reach Kodaikanal
Best Time to Visit Kodaikanal
Visiting Kodaikanal during the best time of the year depends not only on the weather but also on the festivals and events that are held here. It offers a variety of festivals and events.
Pongal

: Among the most important festivals in Tamil Nadu, Pongal is a four-day harvest festival celebrated in mid-January. A great time to visit Kodaikanal is during Pongal, when you can witness the local customs and traditions and enjoy the festive atmosphere.
Learn more about interesting facts of about Tamil Nadu
Summer Festival

: Kodaikanal's Summer Festival takes place every May. This is an ideal time to visit Kodaikanal, as the festival features flower shows, cultural programs, and boat races on the lake.

Natyanjali Festival

: Natyanjali Festival is a five-day dance festival held every year in Kodaikanal in February. Lord Shiva is the center of this festival, during which dancers from all over the country perform traditional dances in front of the temple.
The best time to visit Kodaikanal is between October and May, taking into account the weather conditions and festivals. Rainfall is heavy from June to August, which you would like to avoid. However, there are many things to do in Tamil Nadu when it rains. If you are a nature lover, September to November is the best time to visit Kodaikanal when everything is lush green and waterfalls are gushing. The temperatures remain relatively low during the winter months of December and January.
Top Tourist Attractions and Photoshoot Places in Kodaikanal
Kodaikanal, also known as the "Princess of Hill Stations", has some of the stunning places for a photoshoot. Kodaikanal offers breathtaking views of the mountains and pristine lakes, making it the perfect place for photographers who want to capture the natural beauty of South India. Here are 12 captivating places to photograph in Kodaikanal:
(1) Poombarai Village
Poombarai is a small village located in the Kodaikanal district of Tamil Nadu, India. It is famous for its picturesque landscape and rolling hills. If you are a photographer, then you will find no better place to capture glowing cascaded paddy fields.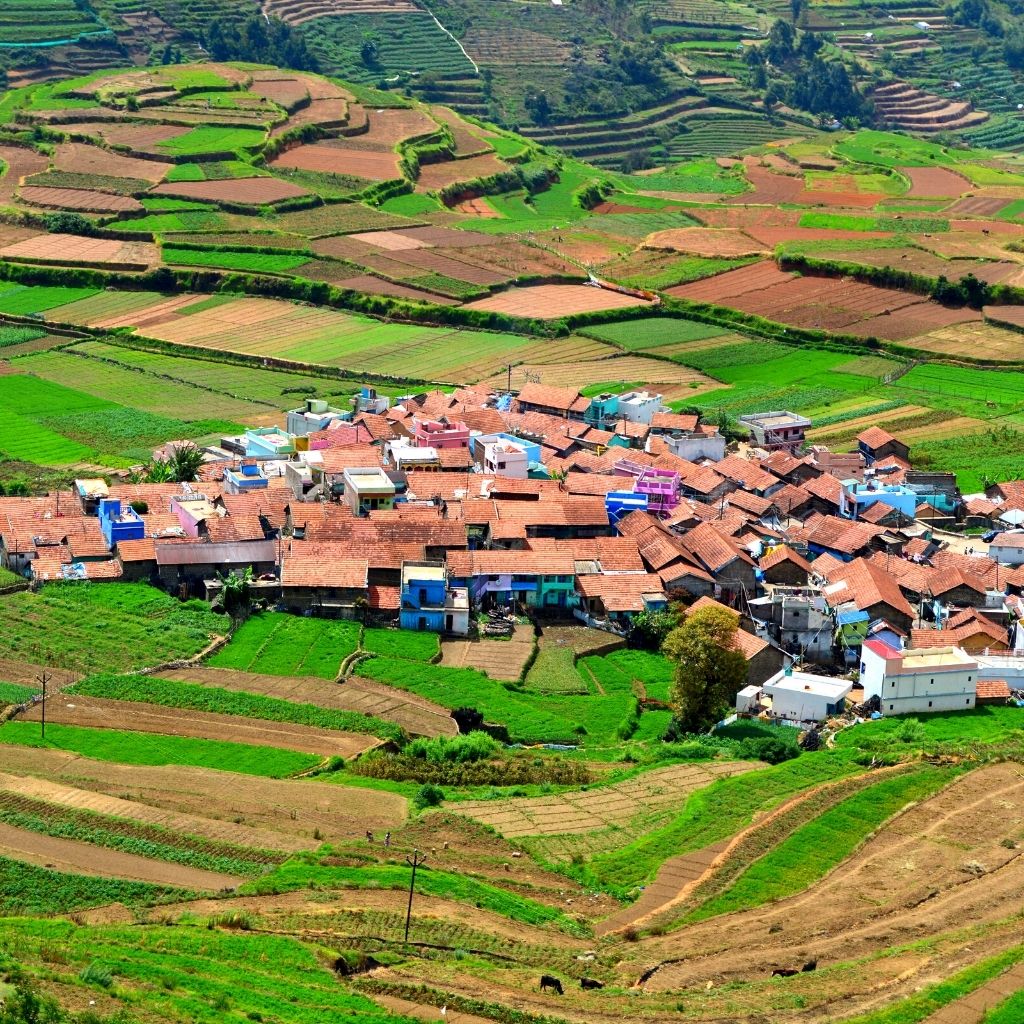 (2) Mannavanur Lake
Mannavanur Lake is a freshwater lake located on the outskirts of Kodaikanal. It is famous for its tranquil atmosphere, which is perfect for those who love nature photography. The lake is also home to a wide variety of flora and fauna, which makes it a great place to photograph wildlife.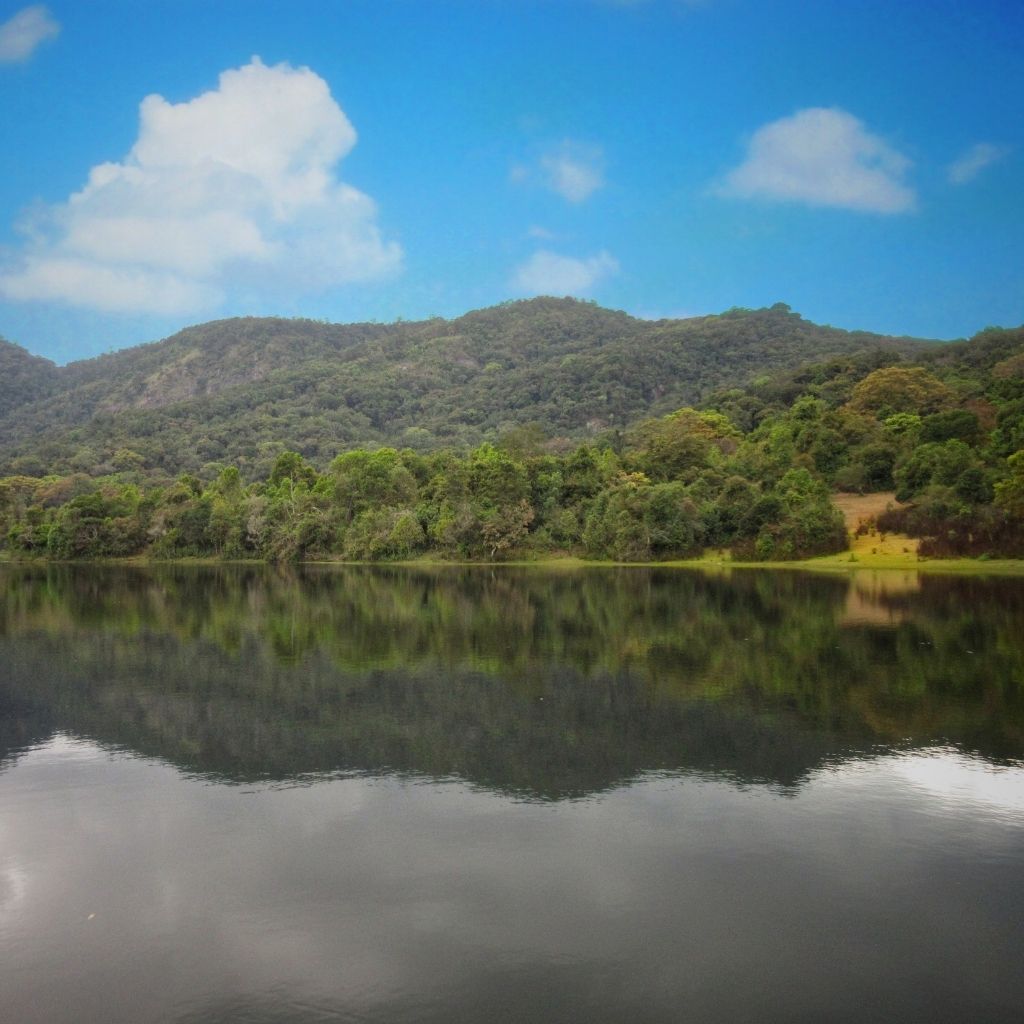 (3) Vattakanal Viewpoint
Vattakanal Viewpoint is an offbeat spot in Kodaikanal that offers stunning views of the valley below. During the monsoon season, these mist-covered mountains are breathtaking.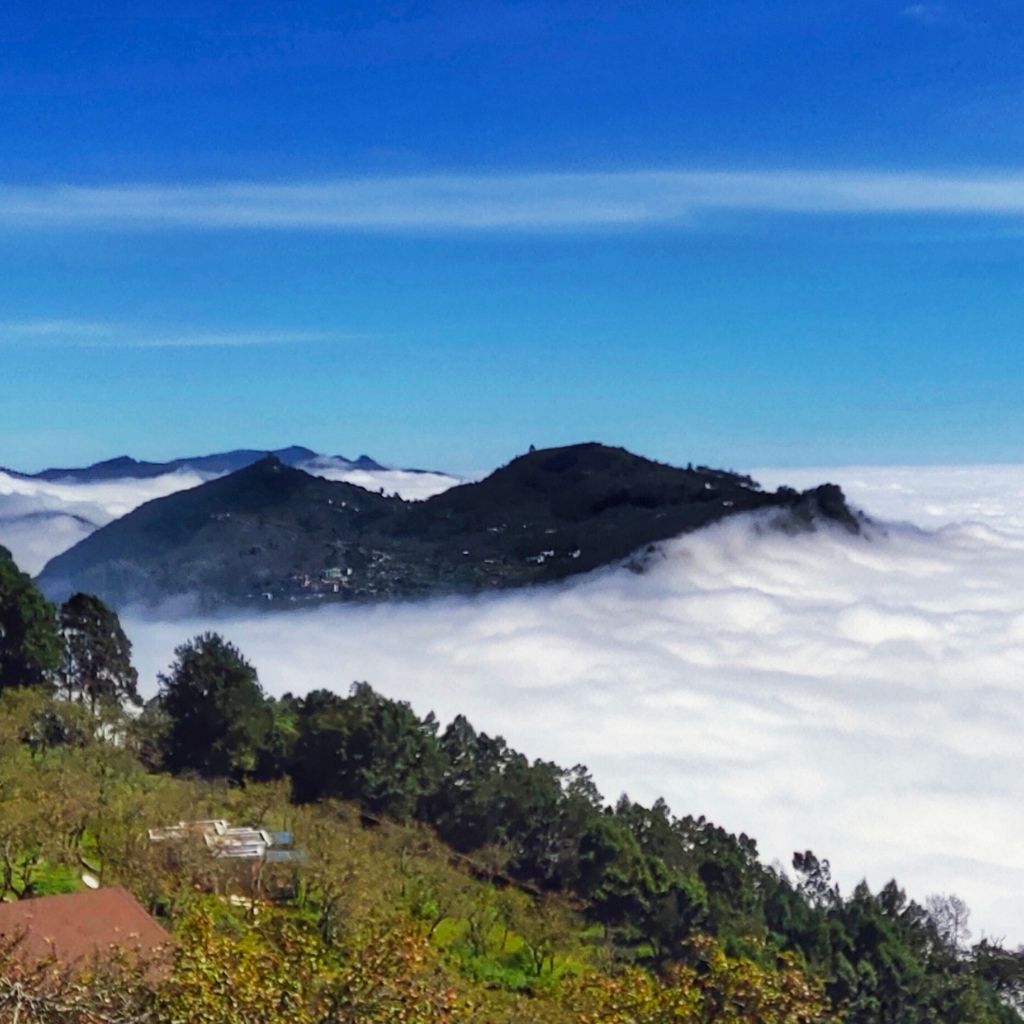 (4) Kurinji Andavar Temple
Kurinji temple is located at the top of a hill and offers scenic views of the surrounding countryside. The best time to visit is in the summer when the sky is blue and the hills are cloudy. The area is also famous for the Kurinji flower, which blooms every 12 years.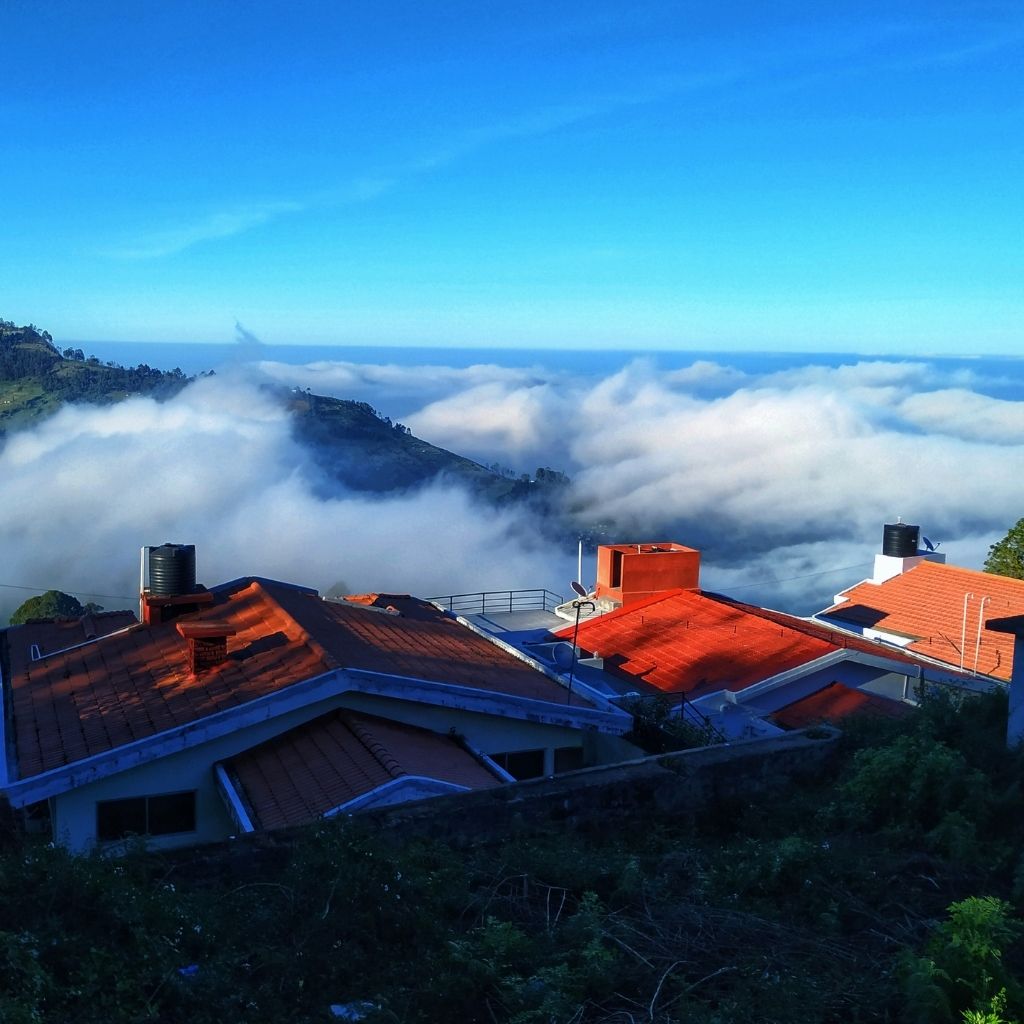 (5) Kodai Lake Viewpoint
Kodai Lake is the most popular tourist spot in Kodaikanal and for good reason. With its placid waters and beautiful surroundings, the viewpoint is a perfect place to capture the natural beauty of the area.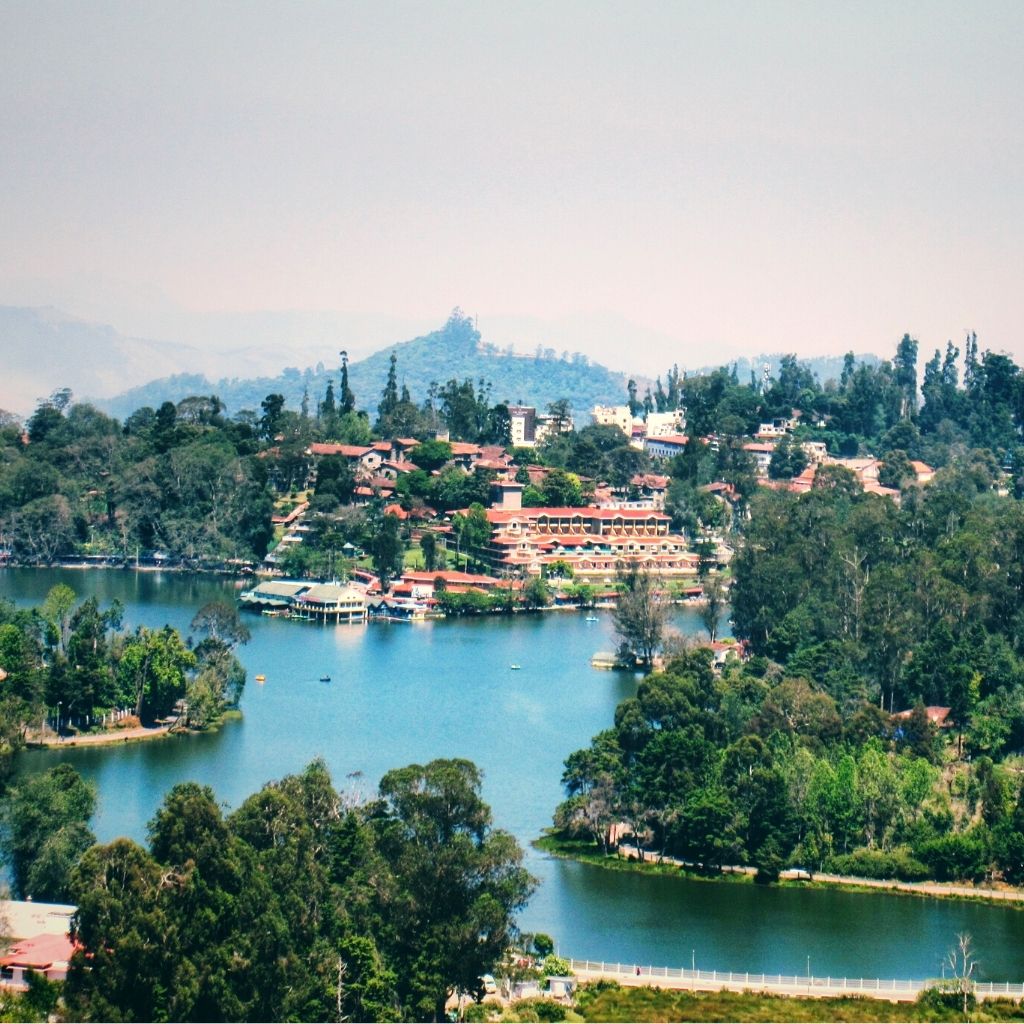 (6) Bryant Park
Located in the heart of Kodaikanal, Bryant Park is home to beautiful rose gardens. The best time to visit the park is during April and May when the roses are in full bloom.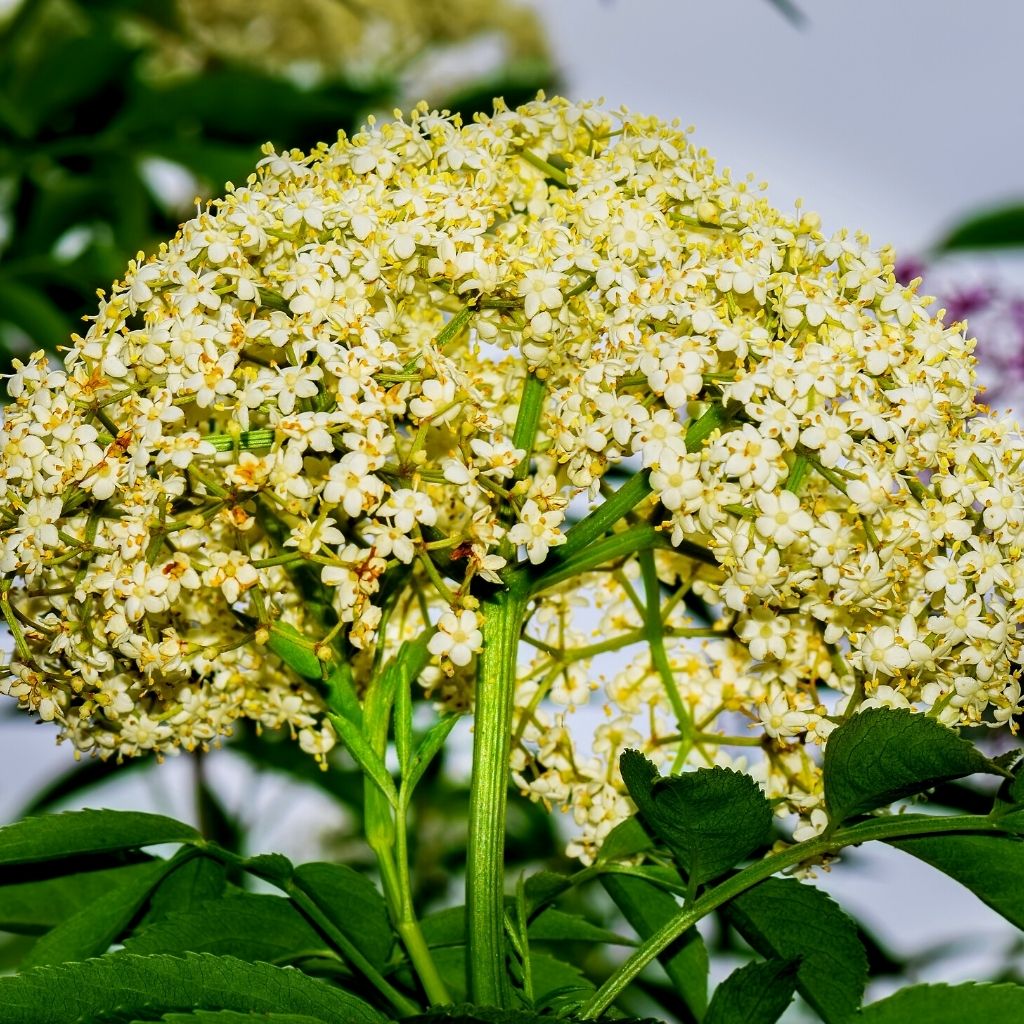 (7) Berijam Lake
Berijam Lake is located 20 kilometers from Kodaikanal and is a popular spot for bird watching. If you are lucky, you might even get to see the elusive black eagle. The area is surrounded by dense forests and offers visitors a tranquil and serene atmosphere. Forest department permission is required for access to the lake.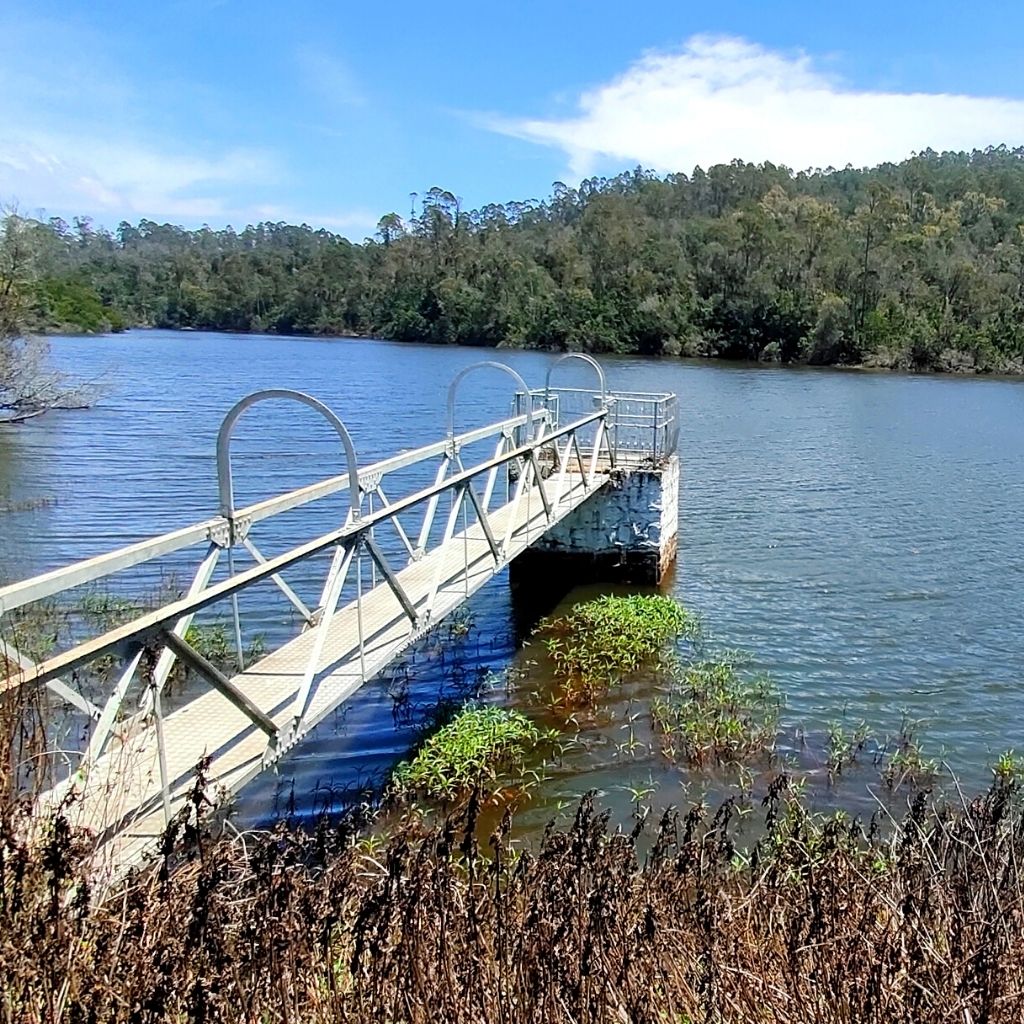 (8) Coaker's Walk
Coaker's walk is a popular walking trail that offers stunning views of the mountains and valley below. When the mist shrouds the rain-drenched mountains during the monsoon season, this place looks beautiful. Additionally, it provides a glittering view of Madurai during the night.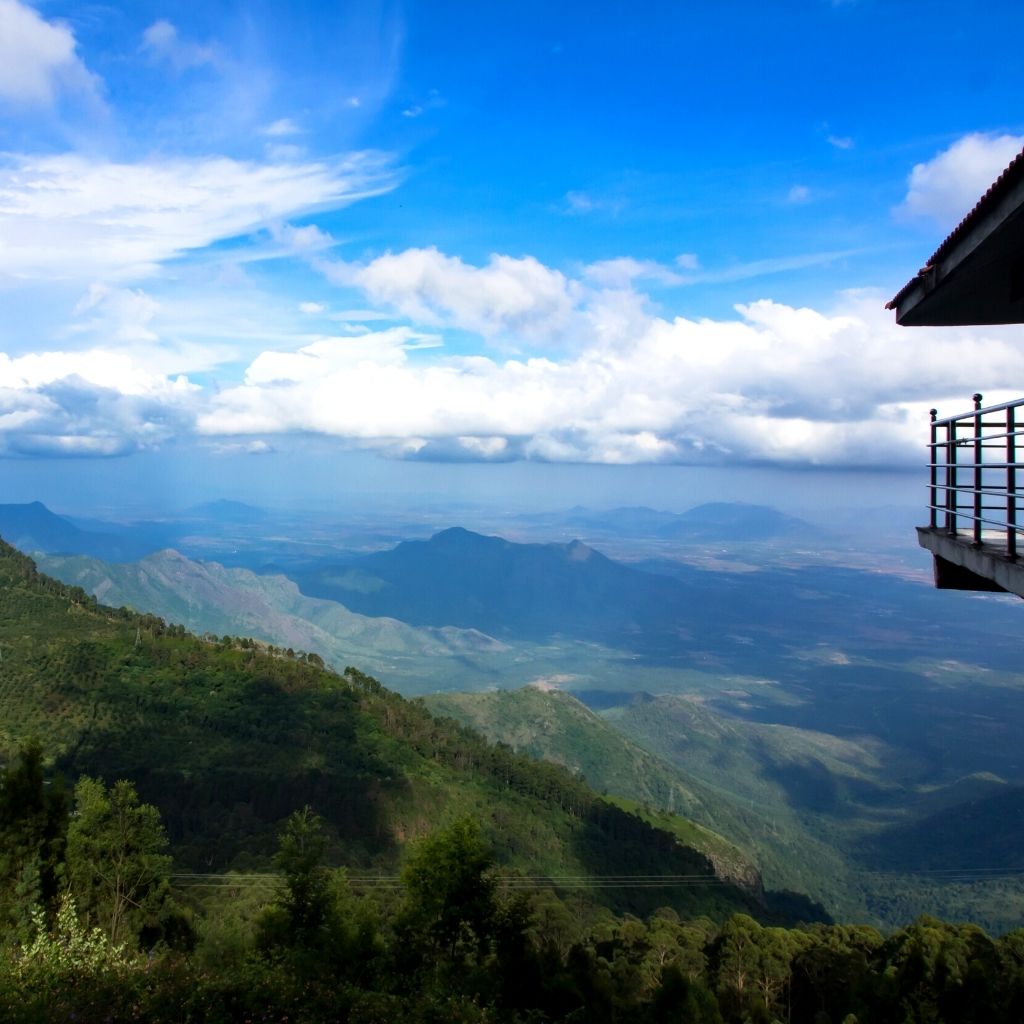 (9) Pillar Rocks
These two gigantic rocks standing 122 meters high are popular tourist attractions in Kodaikanal. The best time to visit Pillar Rocks is during the early morning or evening when the rocks are bathed in sunlight.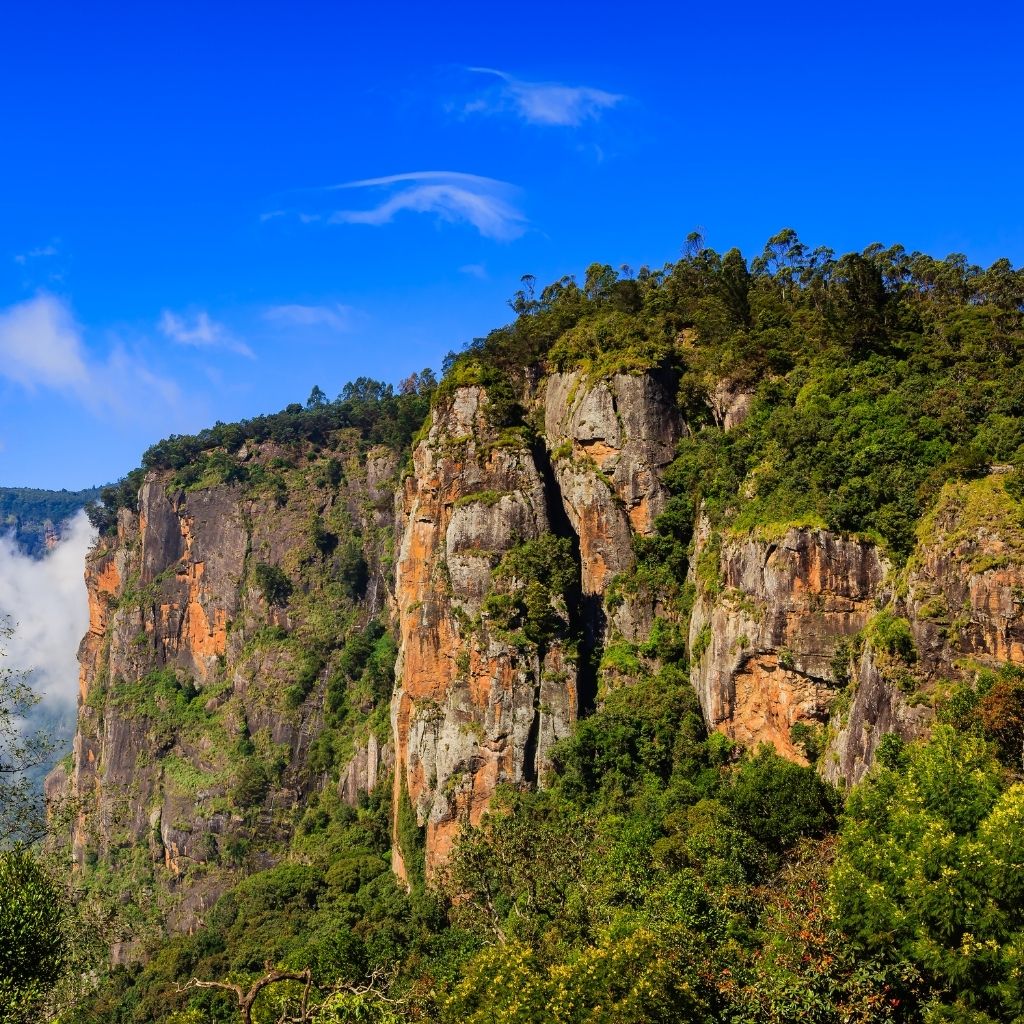 (10) Dolphin's Nose
This is a rock formation that resembles the nose of a dolphin. It is located at the end of a 2-kilometer long valley and offers stunning views of the surrounding countryside.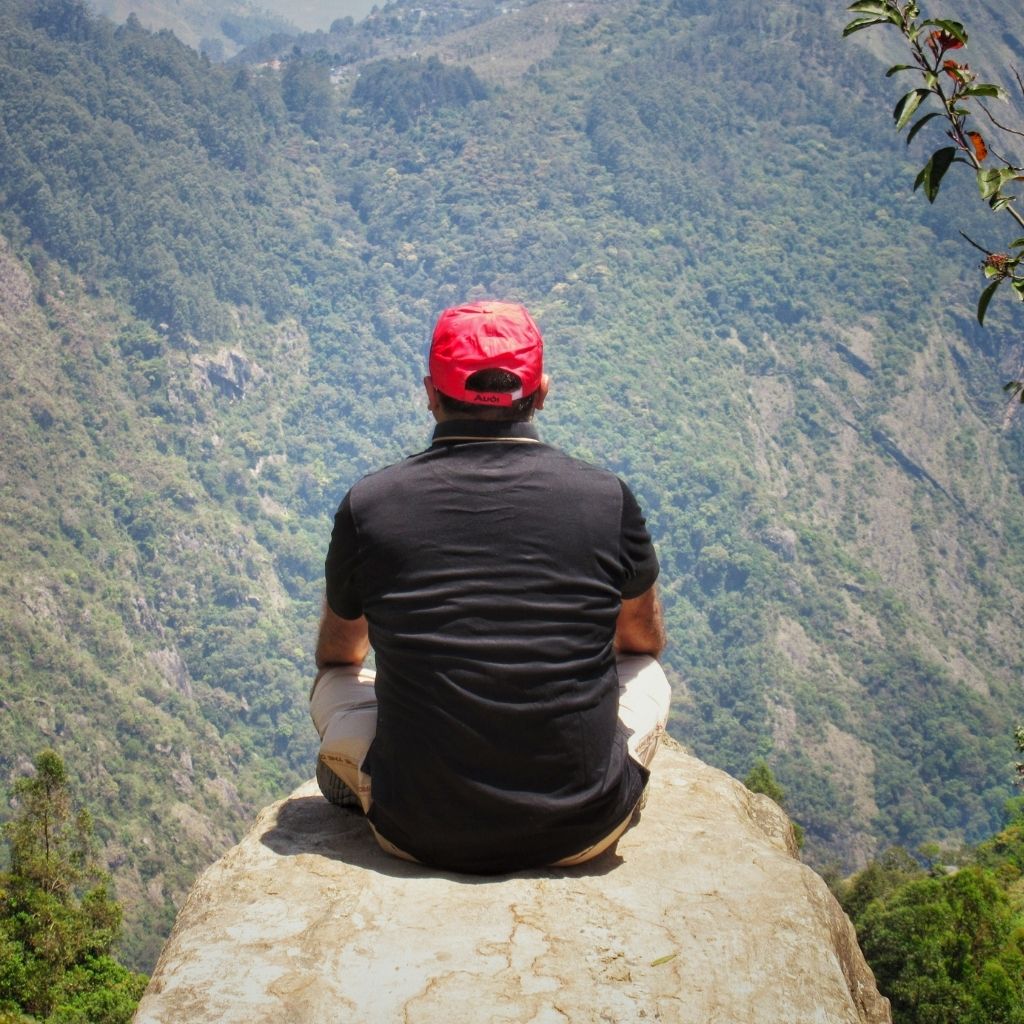 (11) La Saleth Church
Known as the 'Church of the Sleeping Lady', La Saleth Church is a popular tourist attraction in Kodaikanal. The church is often referred to as the 'Sleeping Lady' because of its beautiful architecture. You must obtain permission before taking pictures inside the church.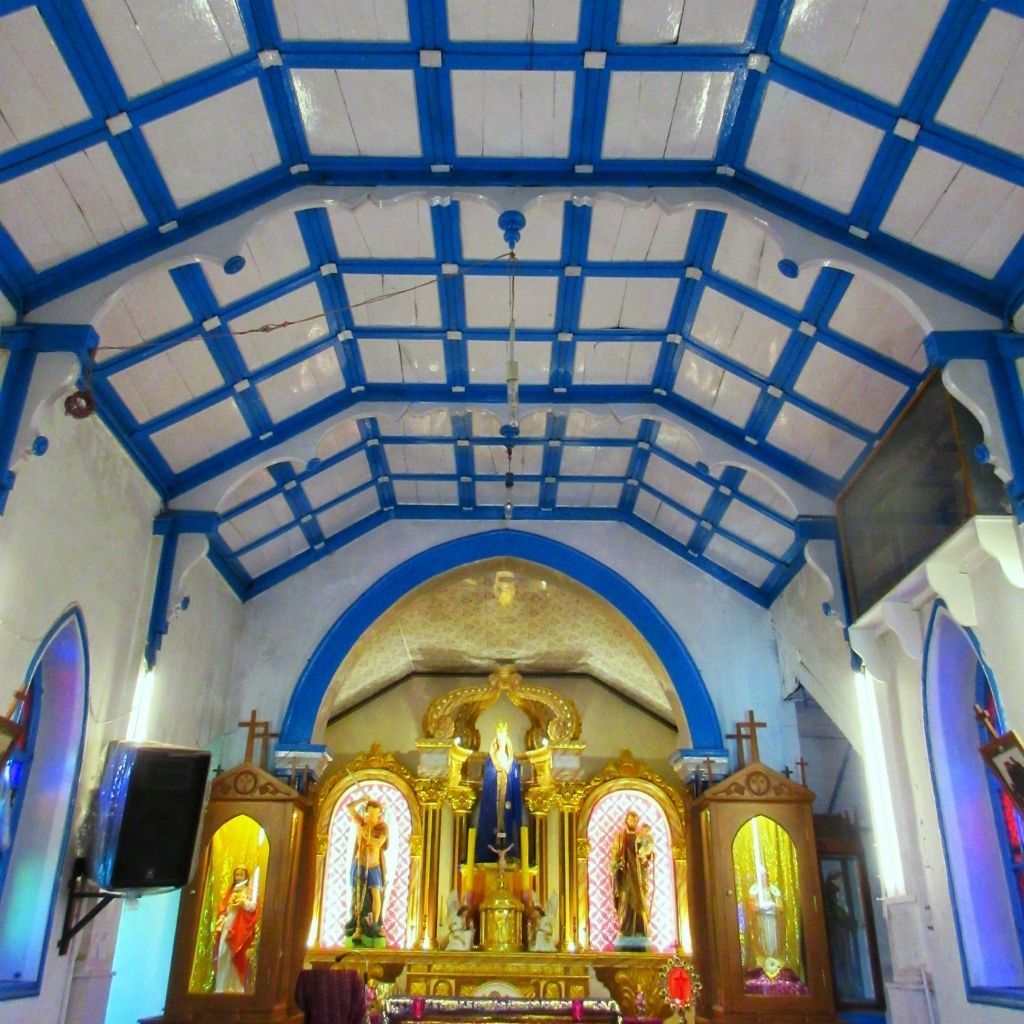 (12) Chettiar Park
Chettiar Park is a beautiful park located near Kurinji Andavar temple. It is best known for its well-manicured bonsai trees, gardens and tranquil atmosphere. The park is also home to a variety of flora and fauna, which makes it a great place for photographers.
Also read: 6 Things You Must not Miss While Visiting Kodaikanal
Adventure Activities in Kodaikanal
There is a wide range of adventure activities available in Kodaikanal, including trekking, camping, rock climbing, rappelling, and mountain biking. Many locations offer rock climbing and rappelling, such as Dolphin's Nose and Pillar Rocks.
Trekking

: Trekking trails in Kodaikanal provide stunning views of the surrounding landscape. The Dolphin's Nose trek, Green Valley View trek, and Perumal Peak trek are some of the most popular trekking trails. Beginners and experienced trekkers can both enjoy these treks due to their varied difficulty levels and durations.

Camping

: Kodaikanal is also a great place to camp. The serene and peaceful surroundings of the Western Ghats make it a perfect place to relax and unwind. Campers have the option of staying in tents, cottages, or eco-lodges.

Paragliding

: Kodaikanal is a popular destination for paragliding, where you can experience the thrill of flying like a bird. First-timers can enjoy tandem paragliding flights with several paragliding operators in and around the city.

Cycling

: Several cycling trails offer stunning views of the surrounding hills and valleys. You can rent a bike from one of the many rental shops in Kodaikanal and explore the town at your own pace. On the winding roads surrounding the town, mountain biking offers an adrenaline-filled experience.
Best Places to Eat in Kodaikanal
A variety of food options are available in Kodaikanal to suit different tastes and preferences. Among the local delicacies are Dosai, Idli, Vada, and Pongal for breakfast. Aside from continental cuisine, it also offers street food options like spicy bhajjis, masala omelet and masala peanuts. Homemade chocolates and baked items are popular souvenirs for travelers.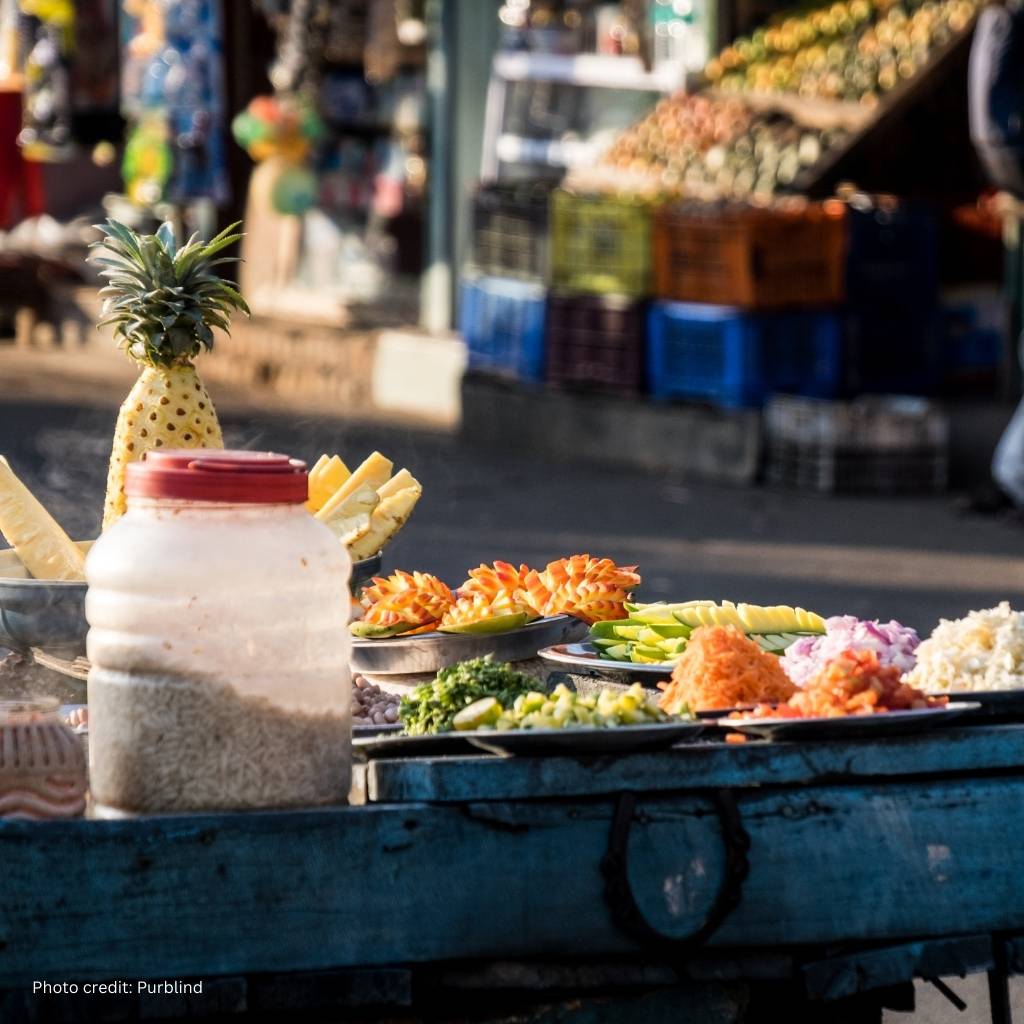 Local Cuisine
The traditional Tamil cuisine of Kodaikanal is a mixture of vegetarian and non-vegetarian dishes. Among the must-try local dishes are dosa, idli, sambar, rasam, vada, biryani, and fish curry. Astoria Veg Restaurant, Hotel Tamil Nadu, and Muncheez are some of the local restaurants that serve these dishes.
Popular Restaurants and Cafes
Various restaurants and cafes in Kodaikanal offer a range of cuisines to satisfy a variety of tastes. Here are some of the most popular restaurants and cafes:
Cloud Street Cafe

: Located in the heart of downtown, Cloud Street Cafe offers an array of breakfast, lunch, and dinner choices. This cafe offers stunning views of the surrounding hills and has an excellent ambiance.

Pastry Corner

: The Pastry Corner specializes in cakes, pastries, cookies, and breads, among other baked items. You can grab a quick snack or dessert here.

Royal Tibet

: There are a variety of Tibetan and Chinese dishes to choose from at Royal Tibet. It has a beautiful ambiance and offers stunning views of the surrounding countryside.

Muncheez

: The Muncheez restaurant offers a variety of vegetarian and non-vegetarian dishes. Sandwiches, pizzas, and burgers are popular items at the restaurant.

Tava Vegetarian Restaurant

: A variety of North Indian and South Indian vegetarian dishes are available at Tava Vegetarian Restaurant. You'll love the ambiance and the view of the hills from the restaurant.
Shopping in Kodaikanal
Kodaikanal is a shopper's paradise, offering a variety of local handicrafts and souvenirs.
Souvenirs
Kodaikanal offers a wide variety of souvenirs to take home with you. The most popular items to take home are handmade chocolates, eucalyptus oil, and herbal tea. There are a number of shops and markets where you can find these items, including the Kodaikanal Handicrafts Center, Khadi Gramodyog Bhavan, and Spencer Plaza.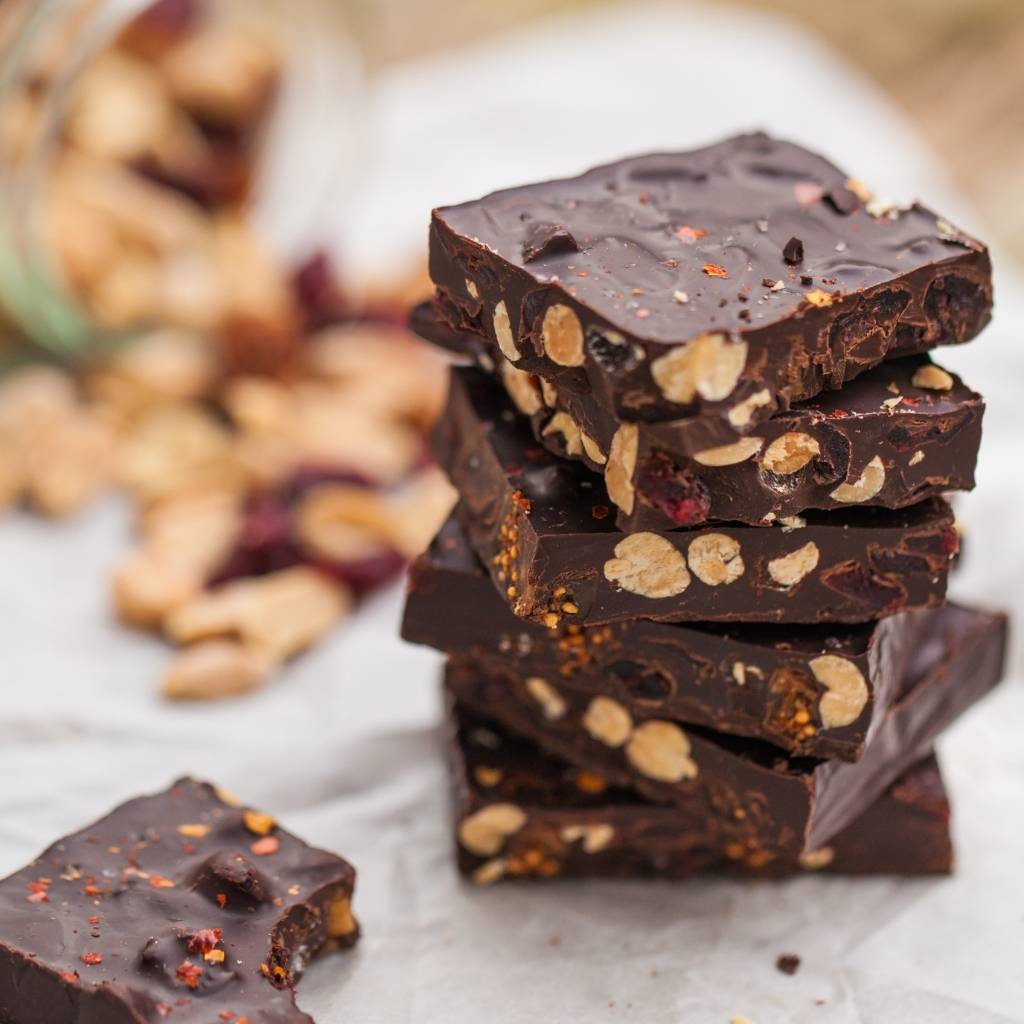 Local Produce and Handicrafts
Local produce and handicrafts are also popular in Kodaikanal. Handcrafted items like pottery, silk and woolen shawls, embroidered tablecloths, and bamboo and cane decor are popular among the tourists. Several local markets carry these items, including the Coaker's Walk Handicrafts Emporium, Anna Salai Market, and Chettiar Park Market.
Accommodation Options in Kodaikanal
A variety of accommodations are available in and around Kodaikanal, including luxury resorts, cozy cottages, budget hotels, and guesthouses. Guests can enjoy a comfortable and enjoyable stay at many of the accommodations that offer stunning views of the surrounding hills and include modern amenities such as spas, restaurants, and recreational facilities.
Luxury Hotels
There are plenty of luxury hotels in Kodaikanal that offer world-class amenities and services. Some of the most famous luxury hotels are:
Each hotel has luxurious rooms, a spa, a fitness center, and restaurants that serve a variety of meals.
Budget Hotels
There are many mid-range budget hotels in Kodaikanal for those looking for comfortable accommodations at an affordable price. Some of the popular budget hotels are:
Besides clean rooms, these hotels offer a range of amenities and services, including room service, laundry, and travel assistance.
Homestays
There are several homestays in Kodaikanal that offer comfortable accommodation in a family-friendly environment if you are looking for a more authentic experience. Some of the popular homestays are:
Villa Retreat (an excellent boutique property with breathtaking view)
Homestays offer clean rooms, home-cooked meals, and activities such as trekking, bird watching, and plantation walks.
Hostels
Hostels in Kodaikanal are a popular option for travelers seeking budget-friendly lodging. The hostel is an excellent option for backpackers and solo travelers seeking to meet new people and save money on accommodations. Some of the popular hostels are:
The hostels offer shared and private rooms with Wi-Fi, hot water, and kitchen facilities. Guests can also participate in events and activities to interact and explore the city together.
Planning Your Itinerary
Depending on one's preferences and interests, Kodaikanal offers a wide variety of attractions and activities to enjoy. You should spend at least 2-3 days exploring the major tourist attractions and taking part in adventure activities.
A typical 3-day itinerary for Kodaikanal would look like this:
Day 1
Arrive in Kodaikanal late in the morning or early in the afternoon and check into your hotel.
Visit Coaker's Walk, a scenic promenade with breathtaking valley views.
Enjoy a boat ride on Kodaikanal Lake. Rent a bicycle and ride in the lake's periphery, it's fun.
Enjoy an evening at Bryant Park, a beautiful botanical garden with a variety of flowers.
Stroll through the market area and indulge in some shopping or window shopping.
Day 2
Get up early the next day and hike to Dolphin's Nose and Echo Point, natural rock formations that offer stunning views. The trek should take about two hours and is not difficult.
Visit Pillar Rocks, which features two towering rocks. The trek is moderate to difficult. It also takes about two hours to trek. It is possible to watch the pillar rocks from the platform if you are not comfortable with the trek.
Take a trip to Poombarai and Mannavanur Lake in the late afternoon. Since these places are on the outskirts of Kodaikanal, you will need a vehicle. On your way, you can stop at the pine forest for some photoshoots.
Visit Kurinji Andavar Temple in the evening, a famous shrine dedicated to Lord Murugan. From here, you can see the mesmerizing Western Ghats in all its glory. On your way to the temple, you might also want to stop at Chettiar Park.
Day 3
Trek to the Suicide Point, also known as Green Valley Viewpoint, in the early morning for a panoramic view of the valley. OR
Experience the mesmerizing beauty of the cloud-covered Western Ghats from Vattakanal cliff viewpoint. It is also possible to trek to Vattakanal falls, which is an easy to moderate hike.
Enjoy the beautiful countryside while paragliding or cycling.
Depending on your preference, you can visit some of the beautiful sights in Kodaikanal in the afternoon.

Bear Shola Falls (seasonal) – a stunning waterfall surrounded by lush greenery
La Saleth Church – the first church of Kodaikanal built in 1866.
Silver Cascade Falls (seasonal)
Silent Valley Viewpoint
Chocolate Factory
Shembaganur Museum of Natural History
Day 4
Check out of the hotel and prepare to leave Kodaikanal.
What are you waiting for…
A magical and serene hill station in South India, Kodaikanal offers travelers a range of activities and experiences. From breathtaking viewpoints to tranquil lakes, adventure activities to shopping and food, the hill station has it all. Natural beauty combined with rich culture and traditions make it truly unique and memorable. It offers a variety of accommodation options to suit any budget and preference. A trip to Kodaikanal is a must if you want to escape the hustle and bustle of city life and soak in nature's beauty.
Disclaimer:
This blog may contain affiliate links. At no extra cost to you, we may get a small commission if you buy anything. All products and services we endorse have been personally used or come highly recommended to us. These incomes allow us to keep the community supported and ad-free.