We all want to be ninjas, no matter what our field is. We all dream of being able to travel the world and learn new skills and abilities along the way. But for most of us, that dream seems impossible. It's something that only happens in fiction.
But it doesn't have to be that way. I have been traveling for 20 years and learned new skills without breaking the bank, and you can too. I want to help you to know where to look and what to do. Discover more about me.
That's why I have put together the list of my best travel tips that will help you get the most out of your travel experience while keeping your budget intact. So read on, and get ready to reach your ninja potential!
Although I spent 20 years learning them, you don't have to!
I've travel-hacked my way around the world and want to help you do the same. These are my best travel tips: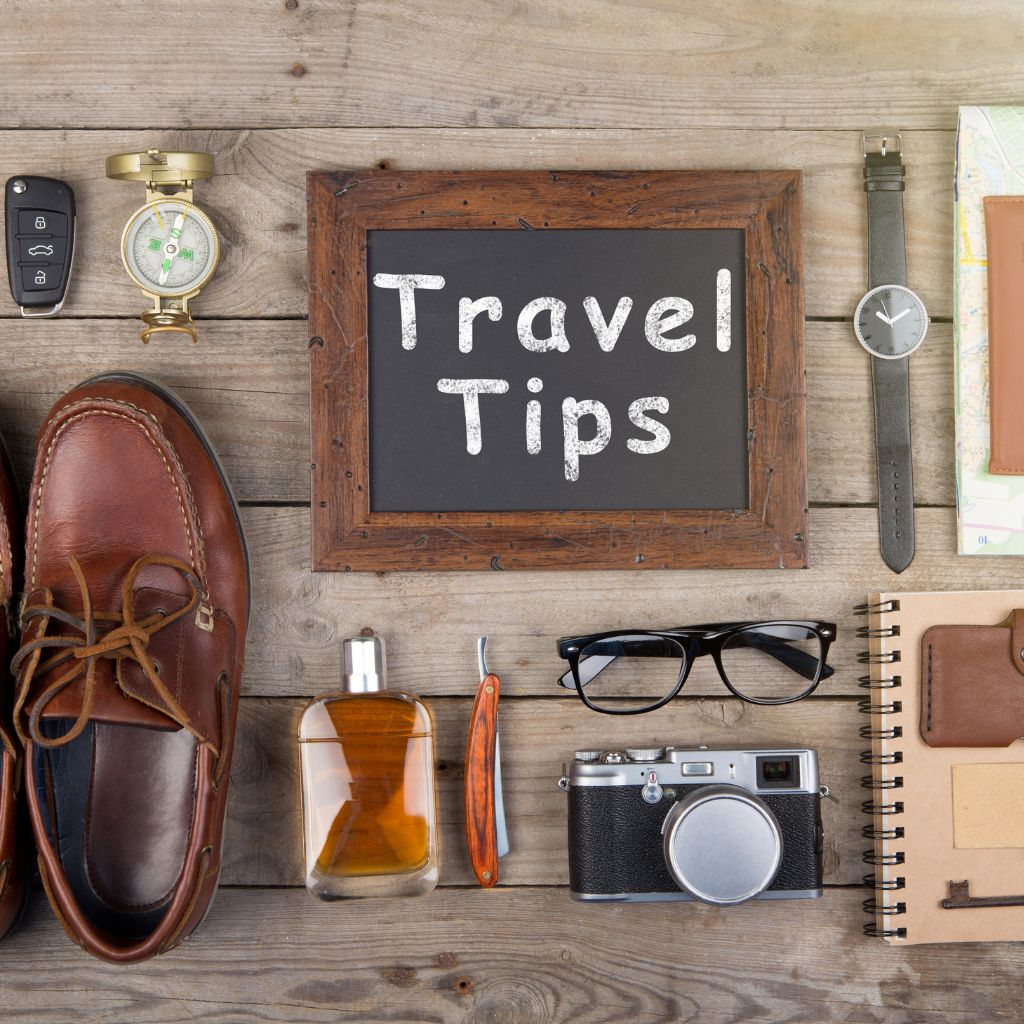 1. Travel light and still look good
When you are traveling, the last thing you want to do is to be bogged down with a lot of stuff. That's why I always travel light. I only bring the essentials with me, and I make sure that everything I bring serves a purpose. Invest in a good backpack of around 40 liters and you will automatically learn smart packing techniques.
Don't pack something that you are going to wear just once. Bring neutrals, but add a splash of color. It's OK to wear the same outfit for a few days. Rarely will anyone notice. You are going there to experience the place and not to be in the spotlight.
You may be interested in reading this…
How to Pack Like a Pro: The Ultimate Travel Packing Checklist
2. Pack extra accessories
Most travelers only think about clothes when they are packing for a trip. But there are some accessories just as important. For example, socks, hankies, and scarves can take up very little space in your suitcase but can come in handy. And since they don't occupy much space, you can easily pack a few extras in case you lose or misplace one.
3. Use sharing economy to save money on food, accommodation and transportation
The sharing economy has changed the way people travel. No longer do you have to stay in a hotel or eat in a restaurant. You can now use services like Airbnb and many others to save money on food, accommodation, and transportation.
For example, I often use Airbnb to find a place to stay. I can usually find a place for around $30 (or even lower) a night. And since I am not spending money on a hotel, I can use that money to do other things, like eat out or go on tours.
Here are some of the sharing economies I use frequently:
Airbnb: It is a website and app that connects people who need a place to stay with people who need to rent out extra space. It allows you to find a room, an entire apartment, or even a house.
Couchsurfing: It is a website that connects travelers with locals who are willing to offer them a couch or small space for free or for a nominal fee. It's a great way to meet new people and learn about different cultures while saving money on accommodation. Couchsurfing has allowed me to meet amazing people from all over the world and experience new cultures.
Hostelworld: Hostels are a great way to save money on accommodation while traveling. They usually cost a fraction of the price of a hotel, and they offer a more social atmosphere.
BlaBlaCar: Using this ridesharing service, you can ride along with someone traveling in the same direction in their car. I use this service to travel to places at moderately far distances.
Uber/Lyft: This is a popular ridesharing service to commute within the city and is 40-50% cheaper than the taxis.
EatWith: On this site, you can find locals who are willing to cook you a meal in their homes. This is a great way to meet new people and learn about the local cuisine.
4. Walk or use public transport instead of taxis
When it comes to travel, one of the best things you can do is walk or use public transport instead of taxis. Not only is it cheaper, but it's also a great way to see the place you are visiting and to experience the culture. The public transport system is also a great place to meet new people and make new friends.
It is an unforgettable experience to see the sights up close, appreciate the details, and experience the bustle of city life.
When walking isn't practical, public transportation is the best option. Not only is it usually more affordable than taking a taxi, but it also allows you to mix with the locals and get a taste of how they live.
5. Learn some basic phrases in the local language
One of the best ways to get a feel for the local culture is to learn some basic phrases in the local language. This will show the locals that you are making an effort to learn about their culture and it will also make it easier for you to communicate with them.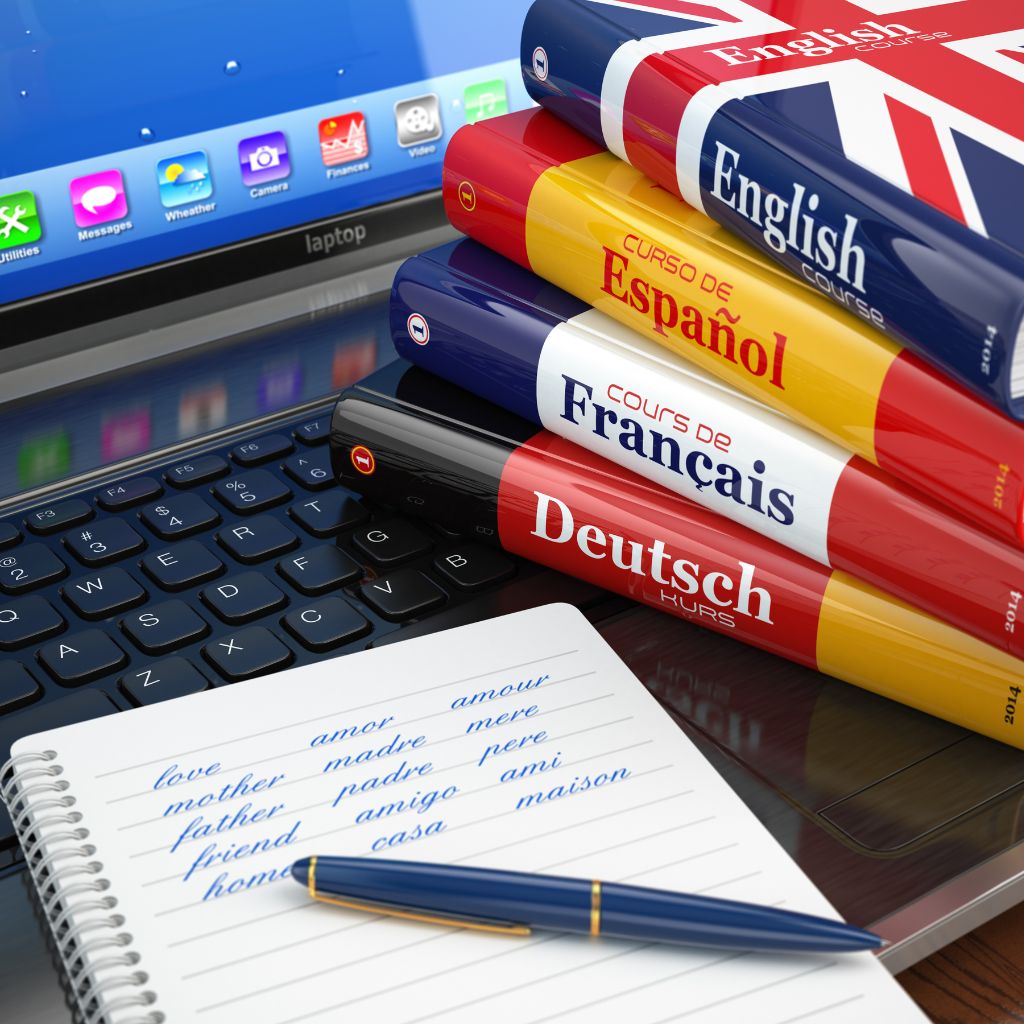 6. Buy a local SIM card
When traveling to a foreign country, it's a good idea to buy a local SIM card. This will give you access to the local network and allow you to use your phone or tablet at local rates. You won't have to worry about expensive roaming charges. It's also a great way to stay connected with friends and family back home.
7. Make extra copies of important documents like your passport
Making copies (physical and digital) of passports & visas and other important documents is a very important travel safety precaution. Having a copy of your passport will make it less difficult to get a new one if you lose yours. It is also a good idea to make digital copies and store them in a cloud-based service like Dropbox or Google Drive. This way, you can access them from anywhere in the world.
8. Take extra debit and credit cards with you
There's nothing worse than being in a strange city without access to funds. Whether you've lost your wallet or had it stolen, being without cash can be a major inconvenience. That's why I always travel with at least one backup debit and credit card. I keep them in a separate location from my primary card, so if something happens to my wallet, I still have access to funds. Additionally, having multiple cards is useful for making online purchases. If one card is declined for whatever reason, you can always try another.
9. Use travel-friendly bank cards
It's no secret that banks charge fees for everything from ATM money withdrawal to credit cards. And if you're not careful, these fees can add up quickly. One way to avoid giving banks your hard-earned money is to get a credit card and debit card that doesn't charge a foreign exchange transaction fee or an ATM fee. That way, you can keep your money for yourself and use it to fund your travels.
10. Bulky wallet, money belt, loose cash – you're inviting trouble
Don't announce yourself "I'm a tourist".
When I travel, I always take extra care to not look like a tourist. I know that if I do, I will be an easy target for the touts. Instead, I try to hide and impersonate a local or a frequent visitor. This way, I save myself from the touts and being robbed.
11. Don't take more than you need when you go out
One of the first things I do when I'm getting ready to go out is to decide how much cash I'll need. I never carry more than a few twenties with me, and I try to use ATMs or credit cards whenever possible. If something does happen and I lose my wallet, I know that I can easily recover.
12. Pay a visit to the local tourism centre
I always make sure to pay a visit to the local tourism center. Unfortunately, not many do that. Although it may seem like a wasted stop, they can provide a wealth of information for travelers.
Let them know your way of traveling. The staff will be more than happy to let you know about free activities and discounts. Additionally, they can suggest lesser-known attractions and keep you from tourist traps.
You probably can't imagine how much money you can save by visiting the tourism center.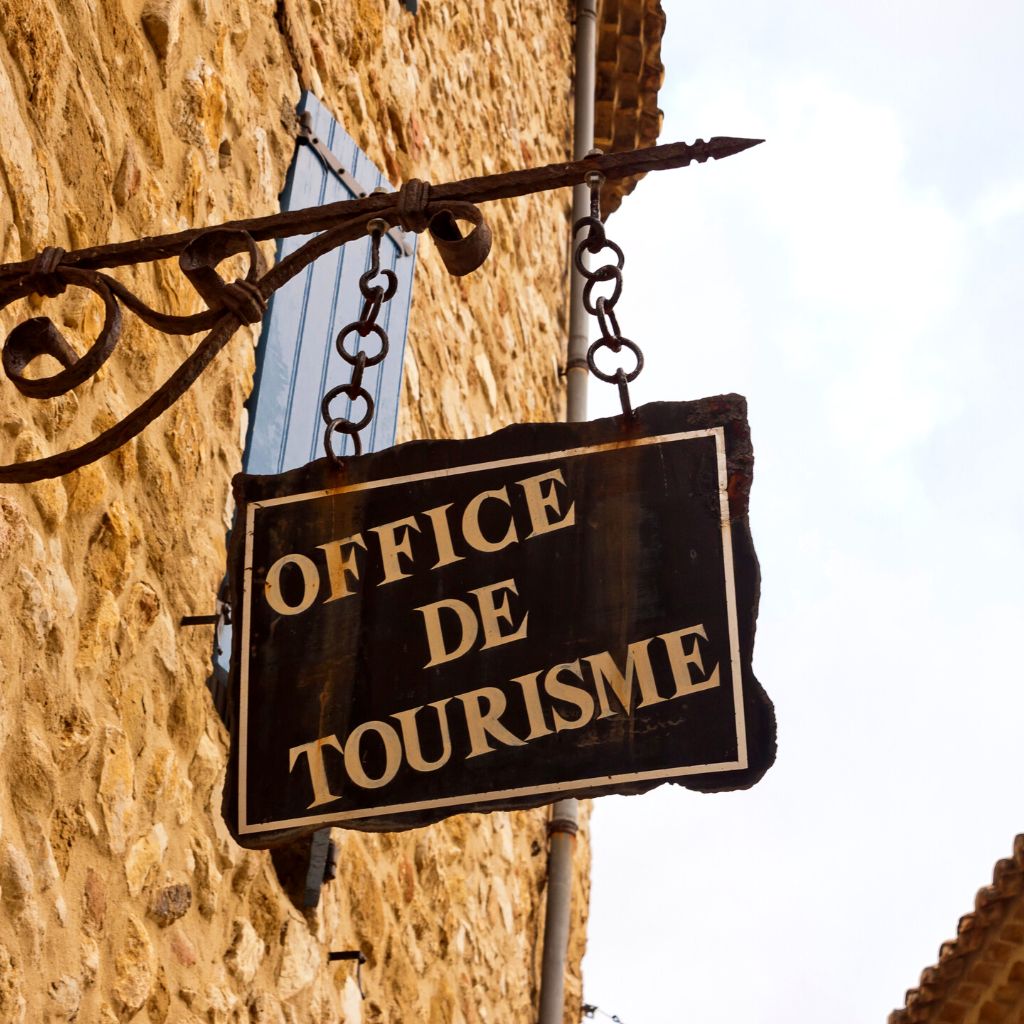 13. Don't be afraid to wander around and try new things
There's something invigorating about exploring a new city without a destination in mind. You're free to wander where your feet take you and explore the hidden corners that most tourists never see. You might stumble upon a charming local cafe, a hidden park, or a market selling artisanal goods. By getting off the beaten path, you'll get a better sense of the city's character and get to know its residents. And who knows? You might even find your new favorite spot. Don't be afraid to toss the map and set out to surprise yourself.
14. Mingle with Airbnb hosts or hotel staff – they have valuable information
When traveling on a budget, it's important to get insider tips on where to find the best deals. Fortunately, this is easy to do simply by mingling with the locals. Airbnb hosts and hotel staff deal with budget travelers all day, so they are a wealth of information. They can also point you in the right direction for transportation and other services.
15. Do your research
Read up on the history of the place you're visiting. Learn about the past events that have shaped it into what it is today. This way, when you finally get there, you'll be able to appreciate it for more than just its superficial beauty. You'll be able to see the layers of meaning and context that make it unique.
16. Time your visit to avoid the crowd
Don't always do what everyone else is doing. When visiting a popular tourist destination, it is important to time your visit carefully to avoid crowds. Depending on the time of year, the day of the week and the time of the day, certain attractions will be more crowded than others.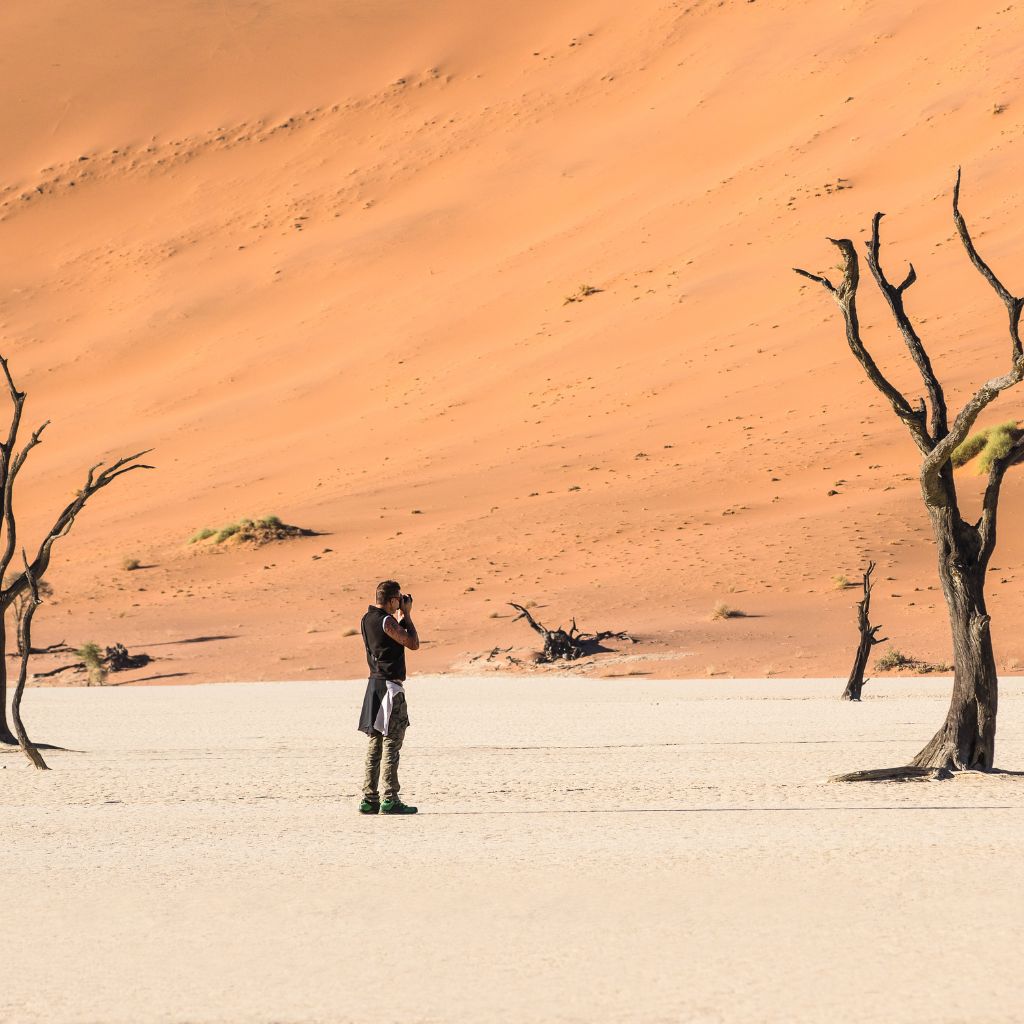 17. Bring small gifts from your place – the gesture will surprise you
"I had never received a gift from my guest before" – one of my hosts told me when I surprised her with a gift from India. She went out of her way to make sure that I had an excellent trip to her city and that I didn't end up spending much money unnecessarily.
Build relation…the world is small.
Give a small gift back to someone who helps you out of the way. They will remember you for a very long time.
18. Try local food and converse with the chef
One of the best ways to get to know a destination is to try its local food. Not only will you get to taste something new, but you'll also learn about the culture and the people. When possible, I always try to chat with the chef preparing my meal. This way, I can learn about their culture and their culinary traditions. More importantly, I can learn about the best places to eat in the city.
19. Try street food
Street food is a great way to get to know a destination's culture. Not only will you get to taste something new, but you'll also learn about the local cuisine. And best of all, it's cheap! Many travelers are hesitant to try street food due to hygiene concerns. But the truth is, as long as you're careful about where you eat, street food can be just as safe as any other type of food.
20. Slow down and savor the experience
Travel is not a race. There's no need to try and see everything in one trip. That's impossible and it's not even desirable. Instead, slow down and savor the experience. Talk to the locals, be part of their traditions, and take your time exploring. This is how you'll create lasting memories and have a truly enriching travel experience.
21. Keep an open mind – talk to the strangers
One simple way to connect with others is to strike up a conversation with a stranger. You never know what you might have in common with someone else. You might even find yourself liking something that you never would have thought possible. By talking to strangers, we open ourselves up to new experiences and new perspectives. So, don't be afraid to say hi to a stranger. Who knows? You might just make a new friend. There are plenty of topics to start interesting conversation.
22. Learn how to travel for less or for free
Discover how to utilize credit card points and travel hacks to make your travel dreams come true. Generally, credit card companies offer travel rewards points for every dollar that you spend. These points can be used to book travel expenses like flights, hotels, airport lounges and rental cars. With a little bit of research, you can find credit cards that offer the best travel rewards points.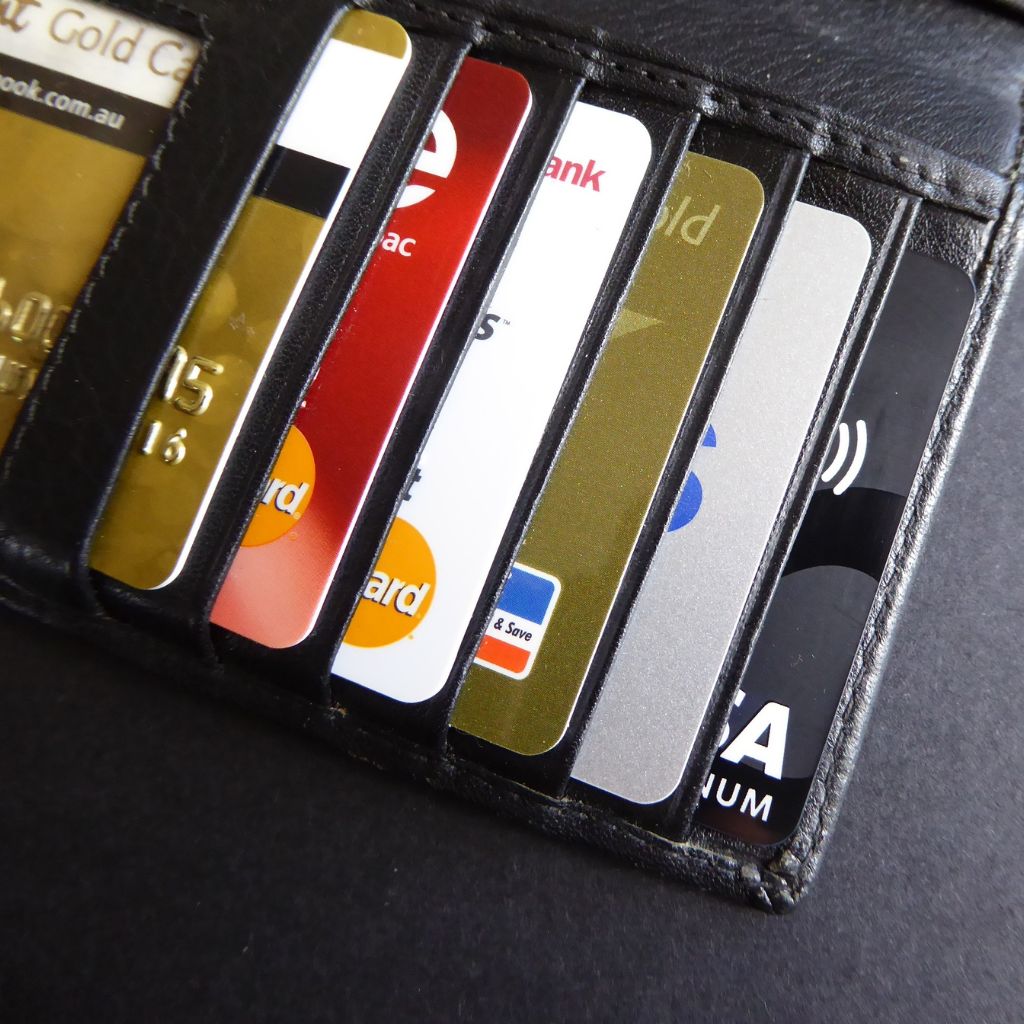 23. Buy local souvenirs and support the local economy
One of the best ways to support the local economy is to buy souvenirs from local vendors. By purchasing items from local businesses, you're helping to create jobs and support families in the local community. Moreover, it is a wonderful way to connect with the culture of the destination and cherish the memories for a lifetime.
24. Respect the local customs and traditions
Don't end up being a jerk. It is important to remember that we are guests in these places and should respect local customs and traditions. It is important to keep cool when things don't go our way and try to see the situation from the locals' perspective. By making an effort, we can find common ground and create positive experiences for everyone.
25. Follow your gut instinct – don't swear by online reviews
When it comes to travel, it's always best to follow your gut instinct. Online reviews should always be taken with a grain of salt. They mostly tell one side of the story and are largely fake. One can buy 20 "5-star" reviews for a mere $100 on Fiverr.
People are more likely to write a review if they had a bad experience. This means that the positive reviews may not be representative of the average experience. Many review platforms periodically take down negative reviews.
Now that I don't read reviews, I have started enjoying my trips much more.
26. Don't be penny-wise and pound-foolish
It's easy to get caught up in the pursuit of saving money. However, it's important to remember that time is also a valuable commodity. And sometimes, penny-pinching can lead to wasted time and missed opportunities. Driving across town to save a few dollars on gas might not be worth it if it means spending an hour stuck in traffic.
27. Don't buy or eat in a touristy area
When it comes to finding a good shop or meal, I always follow one simple rule: walk at least 300 meters away from any tourist attractions. A close proximity to popular destinations means higher prices and lower quality and service.
I would never eat at a multi-cuisine restaurant with a menu in 4-5 languages. The restaurant is meant to cater to the tourists.
28. Don't bribe or engage in unfair practices
Always play by the rules. Bribing officials might be a way to get things done in some countries but that sets the wrong precedence. Moreover, it can create animosity and tension between locals and tourists. It's best to avoid any situations that might put us in a compromising position.
29. Travel yourself – avoid travel agents or packaged tours
Traveling can be stressful if you rely on travel agents to plan your trip. While they may be able to find you some good deals, they will also often try to sell you something where they have the highest profit. This means that you could end up spending more money or end up in a place that you don't want to be.
I would never leave my travel in the hands of a stranger.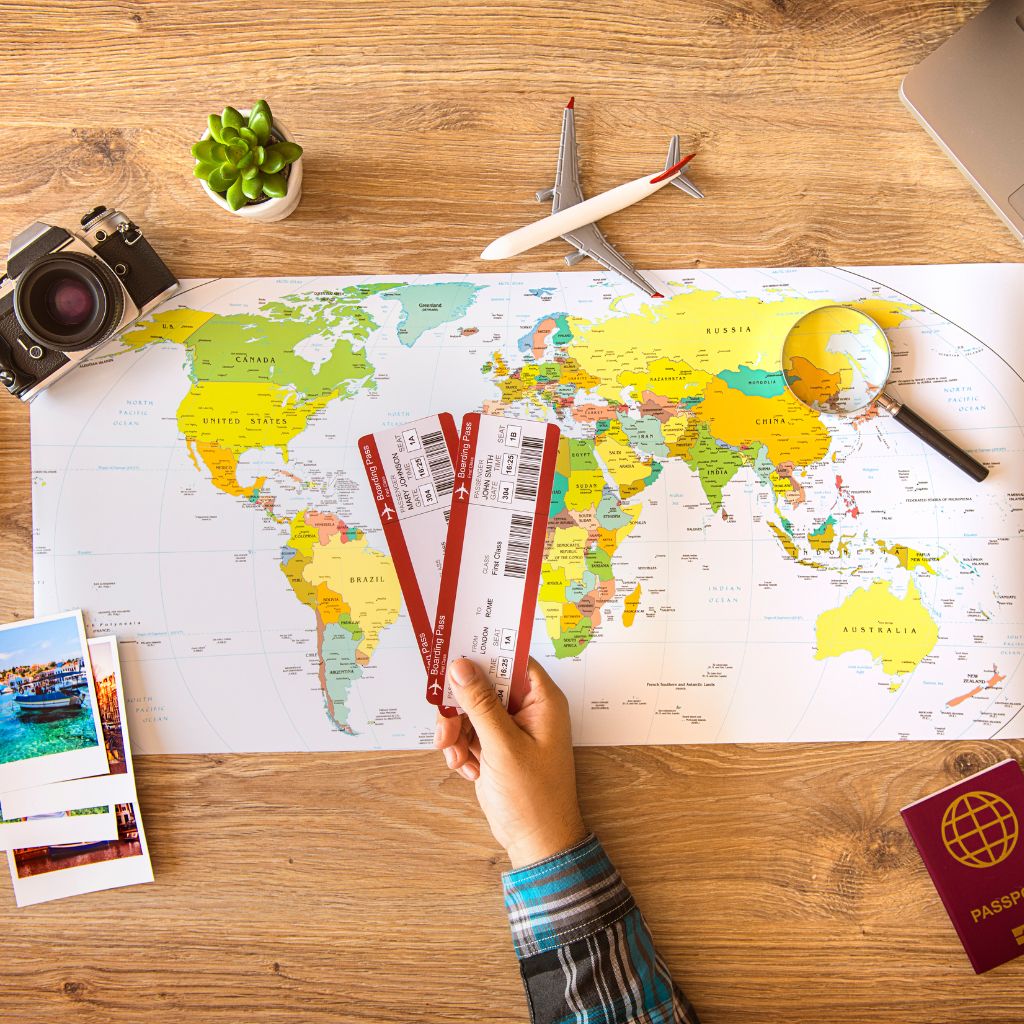 30. Fly with an ultra-long layover
You can often find cheaper flights by booking a flight with an ultra-long layover. It can be a great opportunity to explore a new city. Many airlines offer complimentary transit visas, free hotel stays and food if you have a long layover, so be sure to check for such deals. You can use your extra time to wander around and see the sights.
You may be interested in reading this…
11 Tips for Surviving a Long-Haul Flight in Economy
31. Get travel insurance
When it comes to travel, there are a million things that can go wrong. From flight cancellations to lost luggage, travel mishaps can quickly turn into a financial nightmare. This is where travel insurance comes in. It can help protect you from a wide range of potential problems. It can cover expenses related to canceled or delayed flights, lost or stolen luggage, and even medical emergencies.
32. Take pictures of your bags and baggage tags
The feeling of having your luggage interchanged or lost is beyond frustrating. It always seems to happen at the most inconvenient time. And while you can't always prevent lost luggage, there are steps you can take to make it easier to recover. Be sure to take pictures of your bags and baggage tags. That way, if your bags are lost, you'll have a visual record of what they look like. Then file a claim with the airlines or insurance.
33. Never lock your check-in bags
I never lock my check-in bags. By doing so, you're just inviting attention. The vast majority of thefts from luggage occur when the bag is locked. Additionally, you should never keep your valuables in check-in luggage. If your bag requires inspection by airport security, they will break the lock and you will not be able to file a damage claim.
Remember, not all airports in the world are TSA compliant.
Conclusion
So now you have all of my travel secrets. Don't forget to use these tips when going on your next adventure! Be a Travel Ninja.
Leave a comment below and let me know if there's anything else I should add or not include in this guide! Happy travels!